Modern triple-A games usually boast incredibly surreal graphics and lavish-sounding audio that blur the thin lines between reality and virtual worlds. This helps to create an incredibly lifelike immersion to players. 
However, to achieve this new plane of gaming reality, you might need to invest in a good pair of gaming headsets. They offer the best possible sound isolation and quality compared to other audio devices.
Here are some of the best gaming headsets in Malaysia right now for you to immerse yourself in the world of your games. 
Table of Contents
List of Best Gaming Headsets in Malaysia
Are gaming headsets better than normal headphones? (Differences)
How long do gaming headsets last?
Should you get a gaming or normal headset?
6 Best Gaming Headsets in Malaysia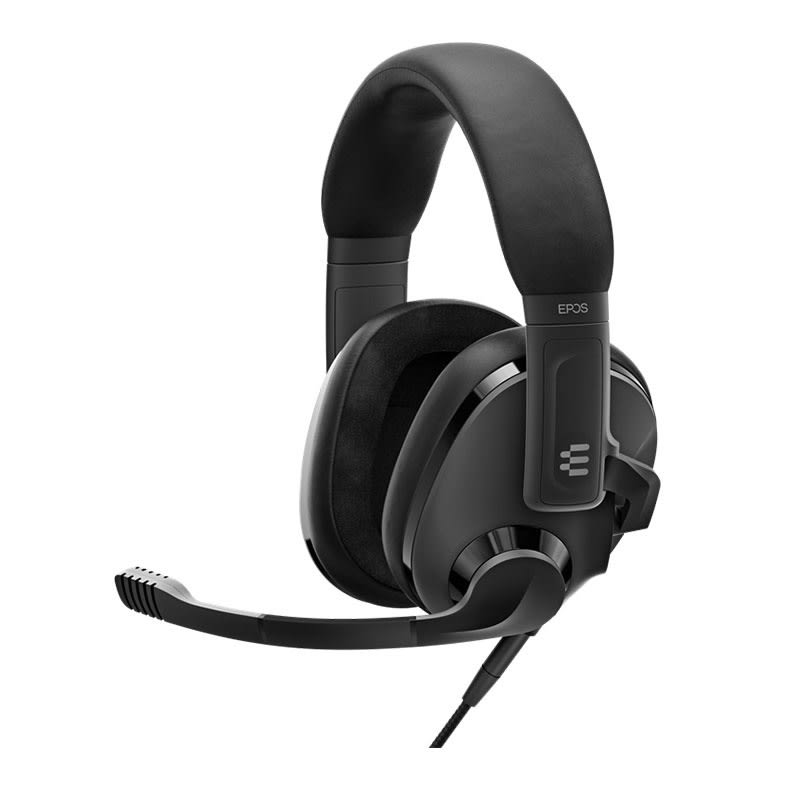 Check EPOS H3 price below:
add_circle
Excellent microphone quality
add_circle
Consistent audio output
add_circle
Delivers a good amount of bass
add_circle
Versatile design
remove_circle
Lacks a gaming aesthetic in its design
remove_circle
Quite costly for a simple device
Why it's our top pick:
"Though communication may be key in our daily lives, the same can also be said in competitive gaming as it can very well determine the result of the game. With the EPOS H3, these gaming headsets are geared for vital information transfer between teammates in multiplayer games to give you the upper hand in your next chase for the dub."  
Features 
Achieve flawless chat sessions when you chat with the EPOS H3's studio-quality boom mic. Coupled with noise cancellation technology, it perfectly isolates your voice to give exceptional clarity and detail for better information transfer among teammates. 
Enjoy high-definition audio too with the tuned audio cues which greatly emphasises deeper basses. Combined with its closed acoustic design, it gives players a heightened sense of intensity especially in faster-paced action games.
Performance 
Being excellent is mostly used to describe the microphone performance of the EPOS H3. Reviewers have praised it for the accurate and detailed representation of voices free from any background noises. 
The sound quality of the EPOS H3 is decent according to many users, pumping out audio with a considerable amount of bass while being consistent in its overall audio output. Its subtle design also makes the headsets a very versatile choice for many different occasions other than gaming. Though this might be a double-edged sword as some users who want a headset with a more "gaming" look might pass on the looks of these headsets.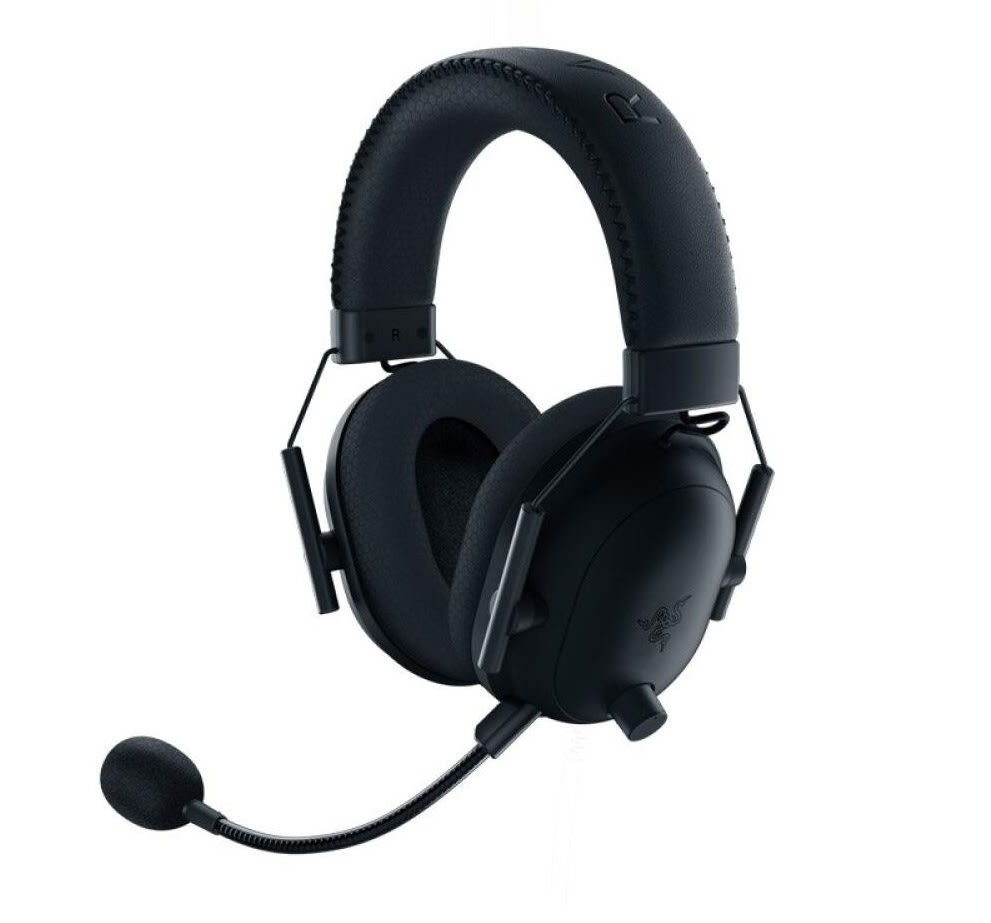 Check Razer BlackShark V2 Pro price below:
add_circle
Compatible with PC, Mac, PS4, Nintendo Switch
add_circle
Long lasting battery life
Although wires can be annoying especially when you're deeply entranced in your gaming sessions, the performance benefits of a good wired headset usually outweigh those of its wireless counterpart. The same cannot be said with the Razer BlackShark V2 Pro, as it offers a great blend of wireless convenience with wired performance. 
Features 
With the combination of Razer's Triforce Titanium drivers and THX Spatial Audio, these BlackShark V2 Pro excels across the audio profile range from delivering bright sounding highs to deep, punchy lows, all the while giving a lifelike representation for a greater immersive experience.
Latency isn't an issue with these headsets too, as the HyperSpeed Technology perfectly syncs up your audio with better timing and accuracy in its audio delivery. This ensures better reaction times and prevents you from lagging behind in sticky situations.
Performance 
Most users described the audio profile of the BlackShark V2 Pro to be very well-balanced, though the real performer is its microphone. The latter provides excellent representation for deeper voices and delivers audio output with respectable loudness.
Its wireless connectivity also works effortlessly, as many users have pretty much sensed little to no lag in their audio due to the headset's low latency. However, the pricing is quite steep despite it being a wireless headset.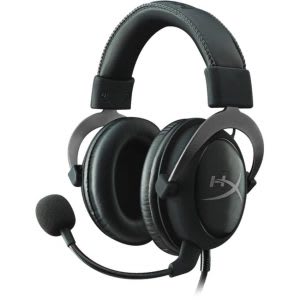 Check Kingston HyperX Cloud II price below:
add_circle
Well-balanced audio profile
add_circle
Microphone filters out ambient noises effectively
remove_circle
Lacks breathability
remove_circle
Poor noise isolation
Wired headsets are often regarded as the best choice when looking for a gaming headset as they offer little to no latency in your audio. The HyperX Cloud II is Kingston's answer to the wired headset market is having lossless audio with lifelike audio performance for an immersion into your favourite games.
Features 
With its redesigned USB sound card, the Hyper X Cloud II delivers crisp detail and definition in its audio with exceptional positional accuracy thanks to the virtual 7.1 surround sound support. This way, it gives you the edge in spotting your opponent's location before he realises anything.
The sound card also digitally enhances the built-in noise-cancelling microphone for clearer voice quality and reduced ambient noises. You'll be able to enjoy seamless team communication even in intense situations.   
Performance
Despite the casual look of the headsets, the HyperX Cloud II offers above-average gaming performance with a well-balanced audio profile. Its well-performing microphone also filters out ambient noises nicely. 
The headsets are extremely comfortable to wear for long haul gaming sessions according to most users due to the plushy earmuffs. However, the lack of breathability does mean that your ears might get a little warm after a while. Moreover, despite the plushy earmuffs, the headsets do suffer from poor noise isolation.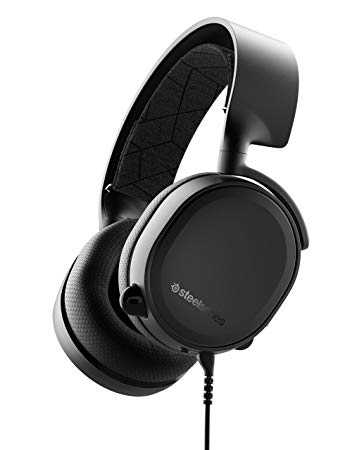 Check SteelSeries Arctis 1 All-Platform Wired Gaming Headset price below:
add_circle
Affordable price tag
add_circle
Solid audio performance
add_circle
Good-performing microphone
remove_circle
Cheap and plasticky build quality
Amidst the competitive market for gaming headsets, manufacturers are pushing to one-up each other by creating headsets loaded with features and gimmicks. 
In turn, prices skyrocket as those special additions don't come cheap. However, if you just want a no-frills gaming headset that favours solid audio performance with affordable pricing, the SteelSeries Arctis 1 is the way to go.
Features 
It might lack a lot of special features you find in more expensive counterparts, but the Arctis 1 still retains the same signature soundscape of the Arctis gaming headset line. Thus, you can enjoy a top-class audio performance for an intriguing price tag. 
The detachable noise-cancelling ClearCast microphone is also Discord-certified. This means that your teammates can experience clarity in your voice for better in-game communication quality. 
Performance 
Most reviewers have complimented the Arctis 1 for having a solid audio performance that's comparable to its more expensive counterparts across the Arctis lineup. The boom mic also works flawlessly, doing an excellent job at representing users' voices by giving much-needed clarity and natural-sounding audio.
However, the build quality of the headsets isn't the best as most users have complained that it feels cheap and plasticky. But for this price, you really can't go wrong with having such a solid performer.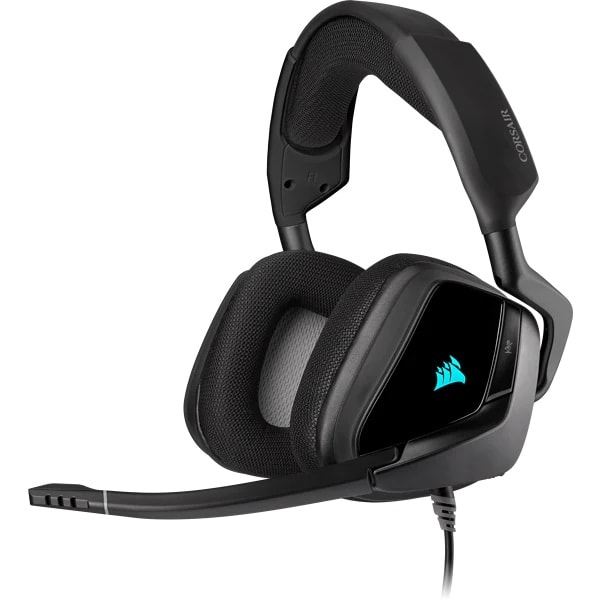 Check Corsair Void RGB Elite USB price below:
add_circle
Impressive build quality and design
add_circle
Good bass performance
remove_circle
Poor noise isolation
remove_circle
Surround sound is too artificial
LED lighting is arguably the epitome and defining feature of an avid gamer. So if you're a huge fan of flashing RGB colours and effects, the Corsair Void RGB Elite is a superb choice for you. With the ability to personalise the lighting on the ear cups, you can enjoy a truly unique light show experience with these futuristic-looking headsets. 
Features 
Powered with dynamic RGB lighting on both ear cups, the Corsair Void Elite RGB offers a bright light show performance with a near-limitless array of colour patterns. With that, this pair is fully customisable to elevate your gaming experience to new heights. 
The headsets are not all flashy or flamboyant too, as the 7.1 surround sound and custom-tuned drivers put you right in the middle of the battlefield. In turn, you get a truly immersive audio experience that blurs the line between reality and fantasy. 
Performance 
Most reviewers are amazed by the build quality and design of the headsets, with many fancying the sleek carbon finish that are complemented by the colours of the RGB lighting on both earcups. The headsets also sit comfortably on the ears of most reviewers, being both extremely soft and breathable. 
Meanwhile, the audio performance is quite solid as the headsets do provide a good amount of bass but does feel leaky according to users with the noise isolation of the headsets being sub-par. The virtual 7.1 surround sound does work as intended, though some users have described it as being too "artificial" to their taste.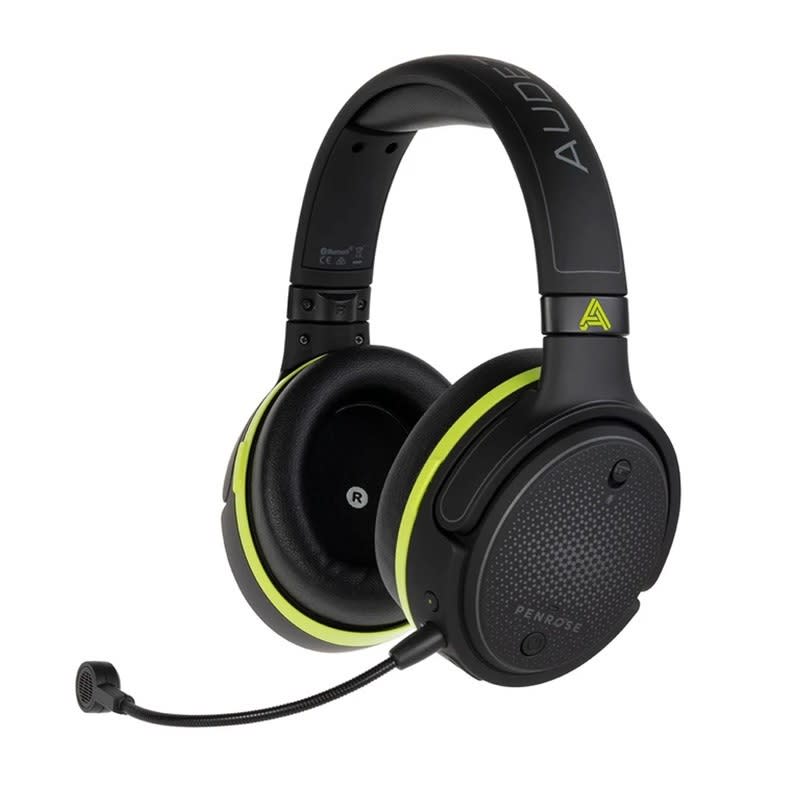 Check Audeze Penrose price below:
add_circle
Exceptional sound quality
add_circle
Crystal clear microphone
add_circle
High-end build and design
If you're looking for a gaming headset that screams 'extravagance' and functions at the highest calibre, the Audeze Penrose X will fill in that role perfectly. With planar magnetic drivers and compatibility for both Xbox and PlayStation, this gaming headset is guaranteed to deliver stunning audio quality across any type of gaming device. 
Features 
The high-end audio performance is attributed to Audeze's patented 100mm Planar Magnetic driver technology. It basically delivers class-defying clarity and accuracy in its audio for a truly satisfying gaming experience. 
A lossless low-latency connection is also achievable with both Xbox and Playstation consoles, giving you perfect syncing in your audio and peace of mind no matter the gaming platform.    
Performance 
The audio performance of the Penrose is very well-received by most reviewers, giving clear presence in even the smallest of audio details with accuracy. It also retains a very well-rounded audio profile that doesn't overemphasis one aspect from the other. This means that soft vocals can even be picked up despite being in the most intense firefights.
Not to mention, the boom mic is also crystal clear according to most reviewers, setting up communication with teammates wonderfully. The only downside is that the headsets are on the expensive side.
---
Are gaming headsets better than normal headphones? 
Getting a good representation of your audio is vital in games as it creates a highly immersive and lifelike in-game surrounding that brings the experience to new heights. They are also crucial for games that require you to "feel" your in-game surroundings and react accordingly. 
What should you get though? Should you get a specialised gaming headset for your gaming endeavours? Or are you better off with conventional headphones? Here, we'll talk about their differences and hopefully find out whichever is the better choice based on your usage. 
Differences between a gaming headset and headphones:
One of the key differences between a gaming headset and a conventional headphone is the addition of a microphone. 

Most if not all, gaming headsets come with a microphone attached for voice chats. 

Meanwhile, general headphones are usually for a peak sound-listening experience. So having a microphone is considered optional.    

Another difference that sets gaming headsets and headphones apart are that former is heavily customised for you guessed it - gaming. 

They typically boast audio that's specifically tuned for gaming uses which includes punchier basses for those booming explosions and gunshot. 

Many gaming headsets also have surround sound audio systems that give an immersive sound to bring the game to life and provide an enjoyable gaming experience. 
---
How long do gaming headsets last?
As gaming headsets are jammed-packed with many different technology systems, some manufacturers might cut the cost by using cheap parts and ignore the build quality. 

This results in a low-quality product that may require service or replacement parts in a few months. 

If you're investing in a more respected brand that has a good track record in making gaming headsets, then they are likely to last you for a longer period. 
---
Should you get a gaming or normal headset?
Get a gaming headset:
If you're an avid gamer, since they are targeted at a specified group of users. They typically have the addition of a microphone and other features that improve the overall gaming experience. You won't go wrong with getting a good-quality pair of gaming headsets.
Get a normal headset:
If you're playing single-player games most of your time and still want to use them for other purposes. They would generally provide a more balanced audio profile that'll suit many different audio uses.
Related articles: