There's no doubt that your eyes are one of the most precious assets you have. However, they're not always beautiful when there are bags or dark circles around them. But don't worry; we have ten powerful eye creams that will make them glimmer to perfection.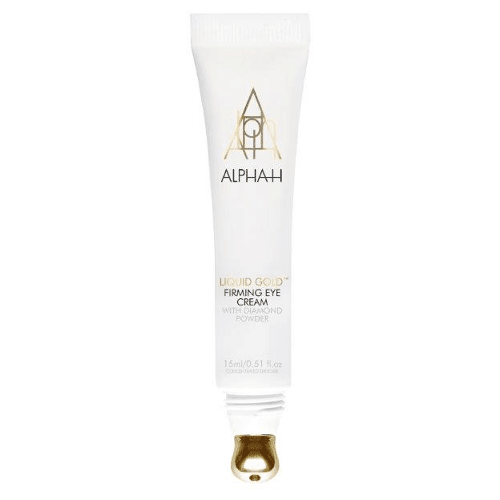 ALPHA-H Liquid Gold Firming Eye Cream
₱ 3840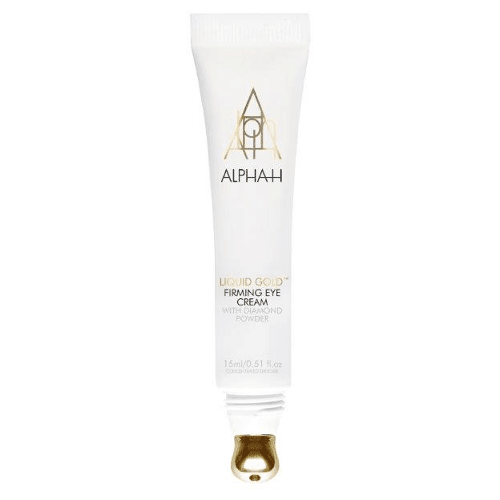 First on our list is a premium solution to all your eye concerns, the ALPHA-H Liquid Gold Firming Eye Cream. This product utilizes next-generation Lime Pearl AHA's with multiple skin brighteners such as liquid gold and diamond particles to give you exceptional eyes after a few days of use.
This product also packs quadruple peptide technology, which penetrates deep into your skin to eliminate wrinkles and fine lines. What makes it even better is that it has a dedicated roller to help you apply just the right amount on each use.
---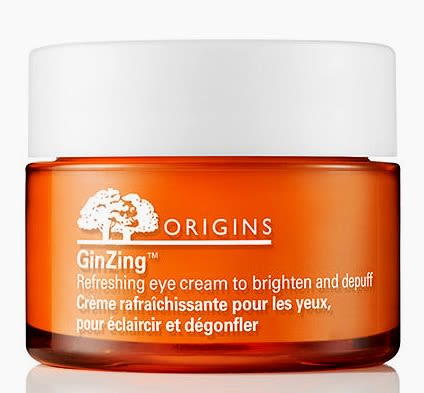 Origins GinZing Refreshing Eye Cream
₱ 1650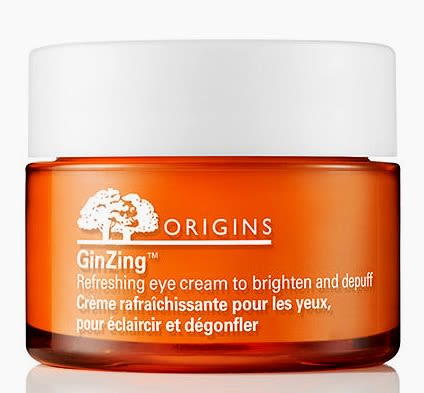 Whether you pulled an all-nighter or just plain tired, Origins' GinZing Refreshing Eye Cream instantly refreshes your eyes. This product can make a stressed face disappear almost in an instant, making it the perfect first-aid remedy for people who work on graveyard shifts.
It has coffee beans, Panax Ginseng, Magnolia Extract, and natural optic brighteners that help brighten dark circles and nourishes tired eyes, which eventually depuffs eyebags and give you a radiant glow. Plus, it works on all skin types.
---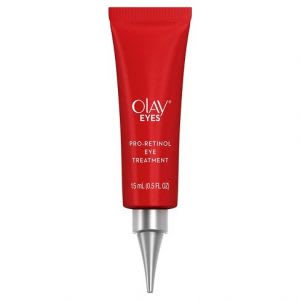 Olay Eyes Pro-Retinol Eye Treatment
₱ 1189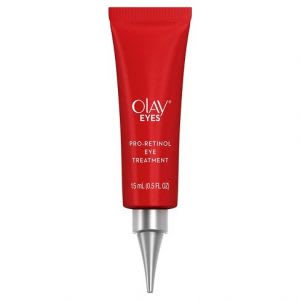 Age catches up with us all. However, it doesn't mean you can't do anything about it. With this Olay Eyes Pro-Retinol Eye Treatment, you can significantly reduce or even remove fine lines and wrinkles under your eyes.
It's packed with retinol, which is effective in smoothing out crow's feet and wrinkles. Moreover, it thickens the thin skin under your eyes to provide you that youthful appearance. And you get to enjoy all of that in just four weeks of use.
---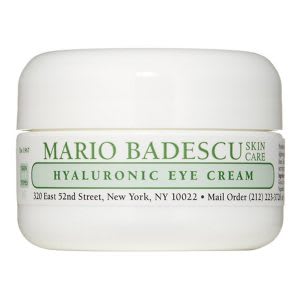 Mario Badescu Hyaluronic Eye Cream
₱ 1280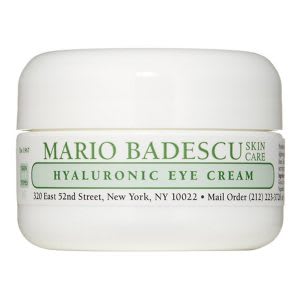 Nourish the skin around and under your eyes with Mario Badescu's Hyaluronic Eye Cream. Hyaluronic acid naturally retains water and has been proven to have multiple skin benefits. It is most useful for providing intense moisture and hydration to the skin without irritating it.
This product moisturizes delicate areas under your eyes to help prevent eyebags and wrinkles. It also reduces dark circles so you can wake up looking fresh every day. You only need a small dollop for your under-eye areas, so it will last you months.
---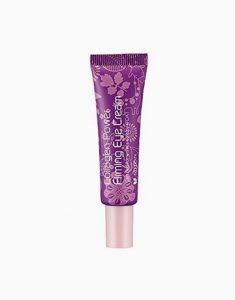 Mizon Collagen Power Firming Eye Cream
₱ 710.00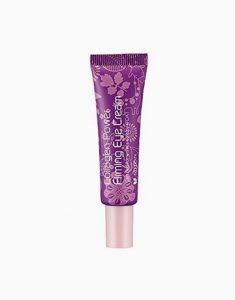 Remove wrinkles temporarily with MIZON's Collagen Power Firming Eye Cream. Enriched with 42% marine collagen, this lightweight eye cream smoothens and moisturizes the skin around the eyes instantly. Although its firming power won't last an entire day, it's still perfect for occasional events to boost your overall makeup.
Its organic argan oil and adenosine properties help boost collagen production for even healthier and younger skin. It's free from benzophenone, ethanol, parabens, and artificial scents and colors, making this eye cream safe for sensitive and oily skin. With consistent use, you'll see permanent results.
---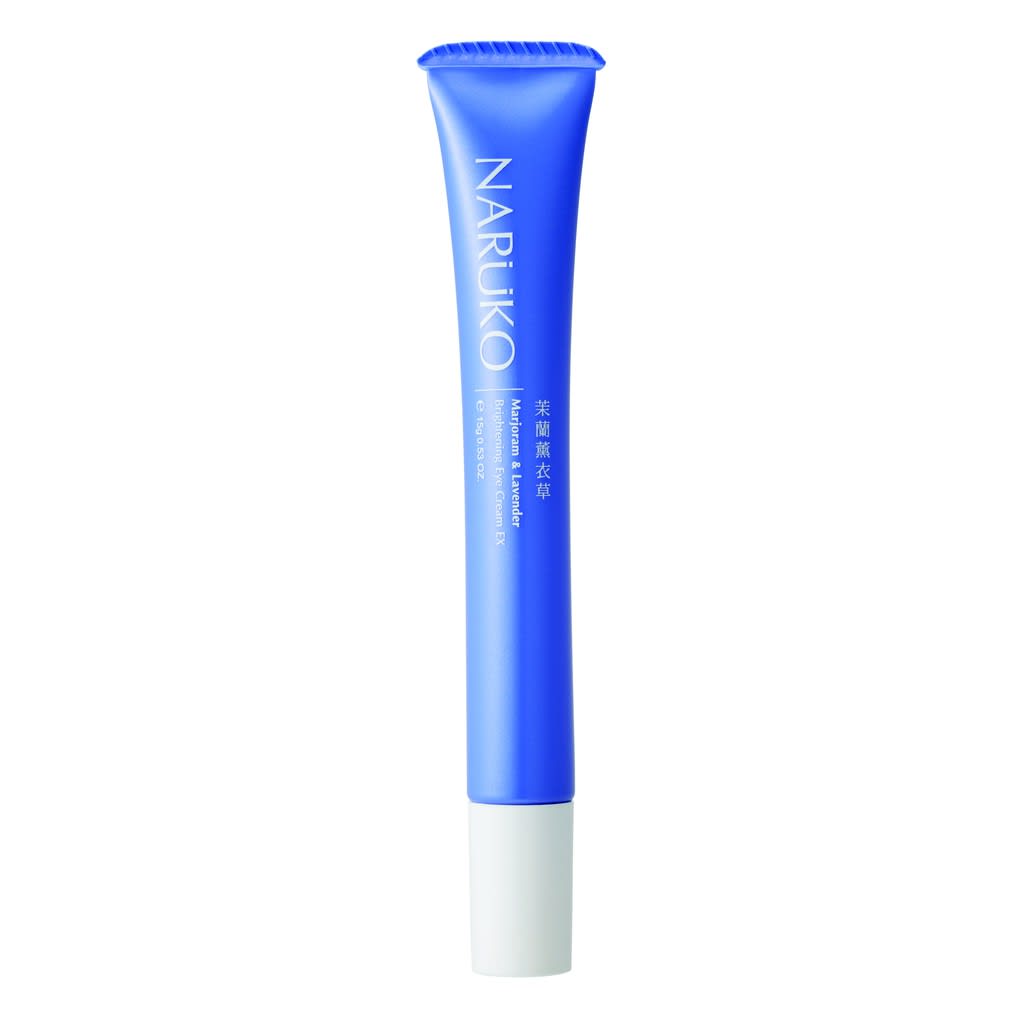 Naruko Marjoram and Lavender Brightening Eye Cream
₱ 488.00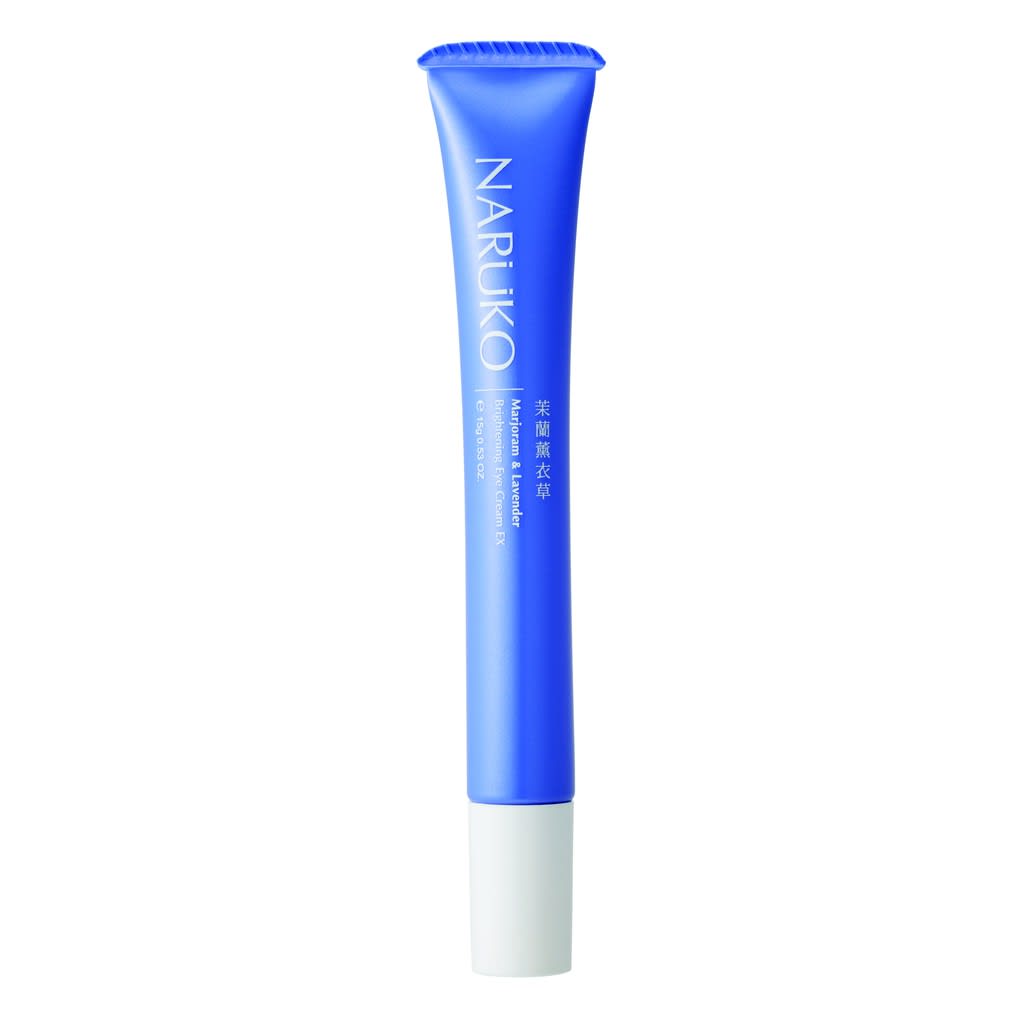 Let Mother Nature brighten and reduce all your fine lines and dark spots with ease. Naruko Marjoram and Lavender Brightening Eye Cream contains high amounts of vitamin C, which easily revitalizes your skin and boosts its collagen production.
You can bid farewell to saggy eyes as this product restores elasticity to your skin while smoothening fine lines. Plus, dark spots will slowly be gone in just a matter of days due to its anti-melanin properties.
---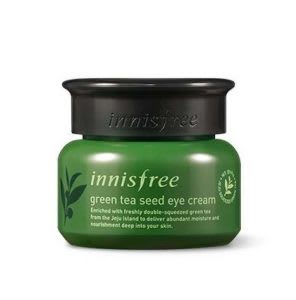 Innisfree Green Tea Seed Eye Cream
₱ 844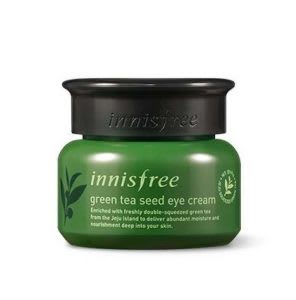 Enjoy the never-ending benefits of green tea. This popular ingredient earned its title in the skincare industry due to its superior calming, hydrating, and nourishing effects on the skin. And that goes the same for eye care.
Innisfree's best-selling Green Tea Seed line guarantees almost four times more amino acids than normal green tea, giving skin under the eyes a dewy feeling without feeling heavy. Its Dual-Moisture-Rising-Technology retains moisture by creating a protective barrier, leaving skin hydrated throughout the day. Keep the skin under your eyes hydrated and glowing even in air-conditioned rooms!
---
Goodal Camelia Moisture Barrier Eye Cream
₱ 1350.00
What's worse than eyebags and dark circles? The answer is dry, flaky skin on top of them. If that's what you currently have, then the Goodal Camelia Moisture Barrier Eye Cream is perfect for you.
This eye cream has powerful Camellia Ceramide and amino acids that effectively creates a moisture barrier around your eyes. Not only will it slowly reduce fine lines, bags, and dark circles, but it also keeps your skin hydrated and firm.
---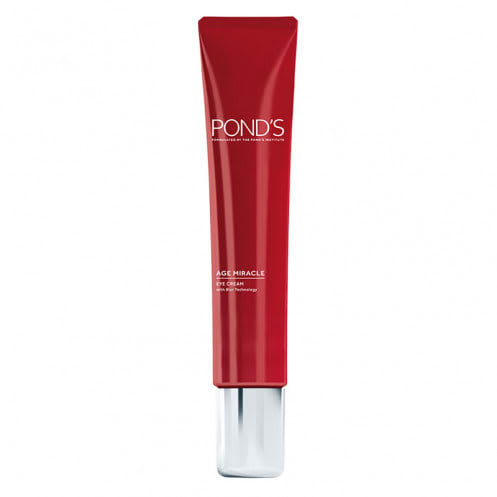 Pond's Age Miracle Eye Cream
₱ 426.00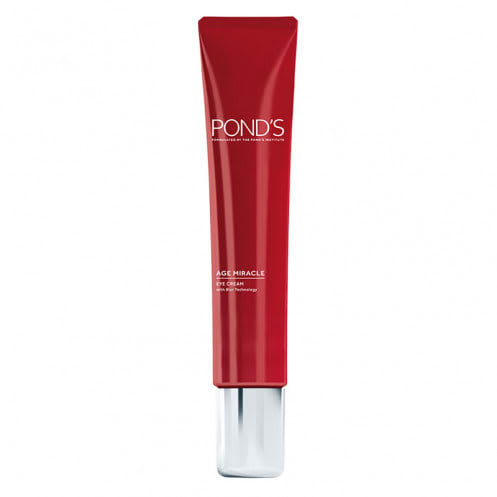 Next on our list comes from one of the most popular beauty brands in the country, Pond's Age Miracle Eye Cream. This product has advanced CLA4 and retinol boosters that speed up the cell renewal process. Within 24 hours, it will instantly make your skin firmer, reducing the appearance of fine lines and wrinkles around your eyes.
---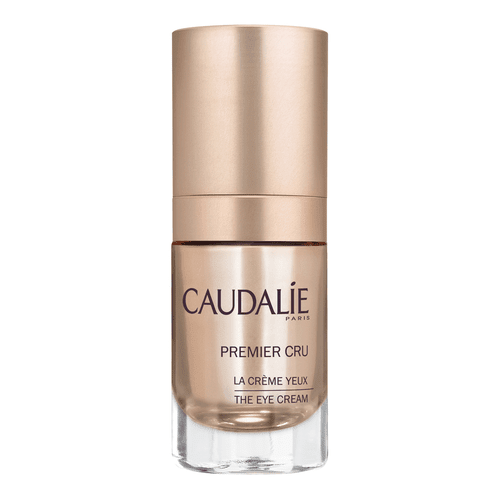 CAUDALIE Premier Cru Eye Cream
₱ 4080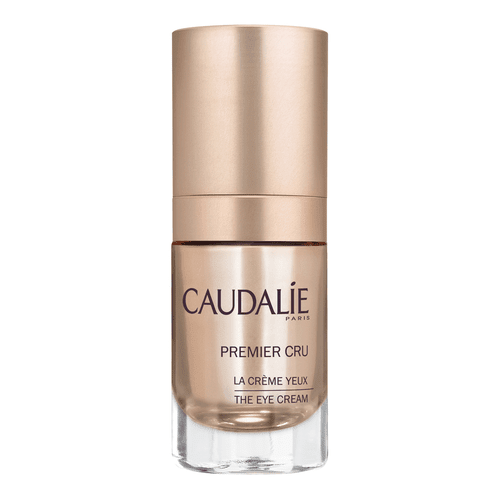 Last on our list is quite expensive, but its quality is second to none, CAUDALIE Premier Cru Eye Cream. This eye cream is primed for removing dark circles, puffiness, fine lines, and wrinkles for good. It's your long-term remedy that delivers what it promises.
Its formula is easily delivered deep into your skin, which is why it yields long0term results. It has resveratrol that effectively firms your skin, Viniferine that brightens your skin, and grape seed polyphenols that protect your skin from environmental toxins.
What makes it even better is that it's free from all types of irritants such as parabens, Phenoxyethanol, phthalates, mineral oil, sodium laureth sulfate, and animal ingredients.
---
---
How to Choose the Right Eye Cream for You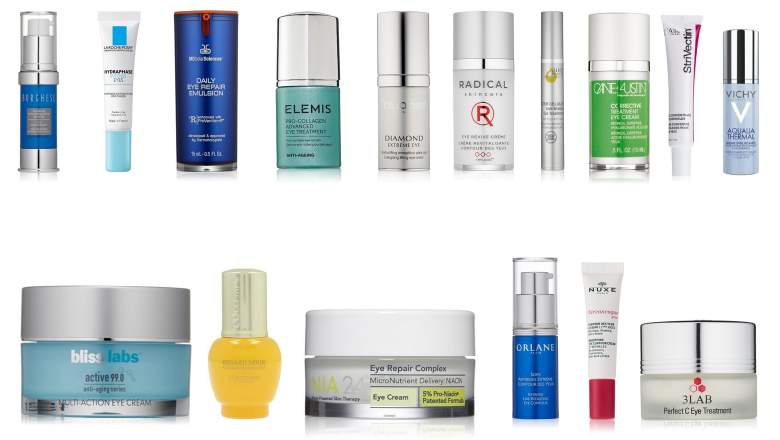 Unlike other parts of your face, the ones under and around the eyes are thinner and softer. Your typical skin-care product won't yield the same result as an eye cream in dealing with wrinkles, dark circles, and eye bags.
In short, if you want prettier eyes that will capture anyone's attention, eye creams are your ultimate solution. However, with so many of them available, how do you choose one? Well, lucky for you, we've got you covered through this quick and easy guide.
Main Eye Problem:
The first thing to think about is the problem you have with your eyes in the place. If you know what you're dealing with, it will be so much easier for you to pick the right product that will solve your skin problem for good.
Wrinkles and Fine Lines
If you have fine lines, crow's feet, or wrinkles near your eyes, the best eye cream for you to buy is one with retinol or vitamin A and C. It stimulates collagen production and will make your skin firmer. Thus, it reduces skin looseness that causes fine lines.
Bags and Puffy Eyes
Under-eye puffiness is caused when there's too much liquid buildup, which then causes swelling. You can get them from allergies, lack of sleep, or even because of your diet. Eye creams that have antioxidants such as caffeine, green tea, and even cucumber will help resolve this problem.
Dark Circles
Dark circles are mainly the aftermath of eye bags and stress. If that's your case, then eye creams with lots of vitamin C, K, and caffeine will work wonders for you. They're effective in reducing darkness and revive your former glow. Plus, kojic acid will speed things by whitening the skin itself.
---
Conclusion
Your eyes are essentially the true shower of what you feel inside. Plus, it's the first tool you have to communicate with people. Investing in eye creams will not only make you less stressful, but it will make you more attractive and approachable, which makes you more confident, too.
Disclaimer: The pricing shown is just a good indication of how much these products are worth. The prices could change based on the e-commerce promotions that are going on. If some of the products are not available, do email us at [email protected] Thank you!