Choosing the right BB Cream is a bit tricky. You'll need to consider your skin type, its condition, sensitivity, and the activities you regularly do to it. All of those factors may have an effect on your choices. But to make it easier for you to select, here is a list of the best BB Cream in the Philippines you can purchase online.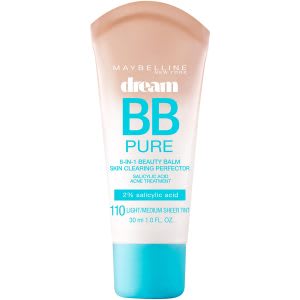 Maybelline Dream Pure BB makes it possible for you to hide imperfections as it gives you clearer and softer skin. It contains 2% salicylic acid that helps clear acne and blackheads, making it perfect for everyday use. You can easily apply the cream on your face due to its soft and fine texture. Moreover, it dries fast, leaving you with an oil-free face and a powdery matte finish in just a matter of minutes.
---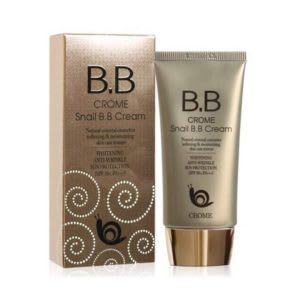 Crome Snail BB Cream regenerates your skin's general health. It tightens big pores, and its snail mucus is perfect for moisturizing dry skin. Aside from its rejuvenating prowess, it also whitens your skin and keeps it smooth and flawless. If you are looking for the best BB Cream to restore your skin to its former glory, this one is for you.
---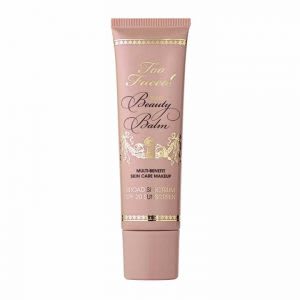 If you are looking for the best BB Cream to help you maintain a healthy and young-looking skin, Too Faced Tinted Beauty Balm is perfect for you. It contains Vitamin A that makes skin cells healthier and gives you a smooth and even skin tone. Plus, it has chamomile, which is a powerful antioxidant that gets rid of acne scars after consistent use.
---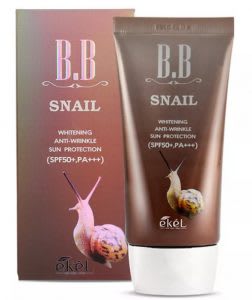 The Ekel Snail BB Cream is packed with aloe vera, rosemary, and lavender extracts. It also contains snail secretion that keeps your skin hydrated all day long. But what makes it special is its high SPF 50+ (sun protection factor) that allows you to showcase your beauty even when under the sun. If you plan on beach camping on a hot day, this BB cream is a must-have for you.
---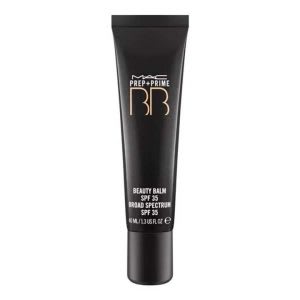 MAC Prep + Prime BB works amazingly well for combination skin type. Once applied, it helps you achieve even skin texture, so you don't have to worry about having dry and oily parts of your face. It also moisturizes your skin without feeling greasy, so it won't feel uncomfortable at all. Plus, it has SPF 35 that makes sure you're safe from the sun.
---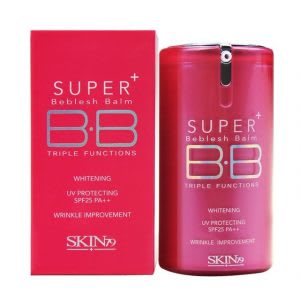 Aside from the affordable price, the best thing about SKIN79 Super+ BB Triple Function is its matte finish that looks perfect on every skin type. This BB Cream is formulated with vitamin C that works to help you get a clearer and softer skin, giving you a brighter complexion without altering the natural texture of the skin.
---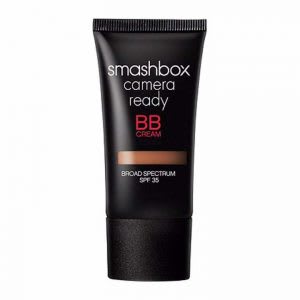 Smashbox Camera Ready BB Cream is specifically made for brown and dusky skin. You can wear this even during humid days without worrying about your skin looking shiny. It has an oil control feature that gives you clear-looking skin, while it protects you from UVA/UVB. This BB Cream can keep your skin hydrated and reduce wrinkles with its optical pearl pigments, giving you a glowing complexion after.
---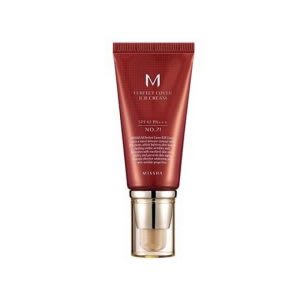 Asians, including Filipinos, commonly have more acidic skin due to a lot of factors, but mostly because of their diet. Missha Perfect Cover BB Cream #21 is perfect for neutralizing skin acidity. This cream may look a little grey after applying it to your skin, but after awhile, it blends with your skin color. Thus, you get a natural vibe after each use.
---

Instead of using your regular body lotion, you can try Belo Intensive Whitening BB Body Cream Spray. It's easy to apply and is perfect for fair skin with yellow undertone. Upon application, you will notice that this BB cream adjusts to your skin tone. Unlike ordinary lotions, it has a tone-correcting formula that makes your skin glow and even.
---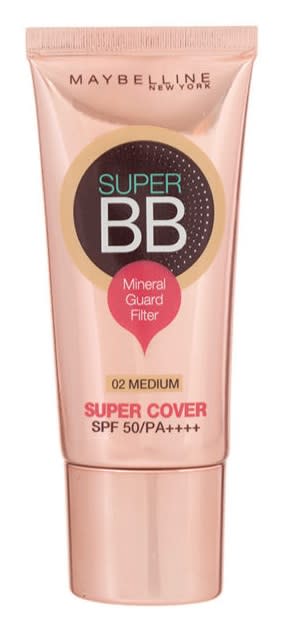 Maybelline Super BB Cream is perfect when it comes to concealing dark spots. This product is also works well with individuals who has a natural golden skin tone. For complete coverage of hyperpigmentation, you can use this with a full coverage foundation after application. With its light and easy to apply feature, you can use it with other products as well.
---
---
How to Choose a BB Cream?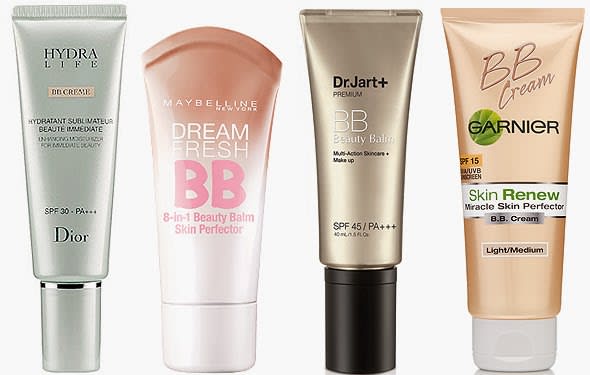 Blemish balms or beauty balms are now one of the most common alternatives of the traditional foundations. They're lighter, easier on your skins, and are super easy to apply. However, it can be quite a problem when it comes to choosing one as there are just tons of products with different promised effects. Here, we'll give you the basic to buying a BB cream for you.
Skin Tone
When buying a BB cream, it's essential that you know your skin tone. Just like when buying a foundation, you should always opt for a shade that blends in naturally. You can determine it in using the wrist vein method. If your veins appear blue or purple, you have a cool tone. If it's green or olive, you have a warm skin tone. If you have both, then you're neutral.
Purpose
Unlike foundations that are generally only used for makeup to even skin tones and cover flaws, BB creams are a blend of a foundation and a beneficial cocktail. Some BB creams offer vitamins to nourish skin and rehydrate, while some whiten and provide a long term skin tone correction. And there are even some that can substitute a sunscreen. Think about what you want out of using it in the long run, too.
Skin Characteristic
Aside from your skin tone, your skin can be oily, sensitive, dry, old (which has fine lines), or even a mix of all of them. Most products specify what skin type they work best. Never opt for a BB cream that your skin irritates to as it can do the opposite of beautifying your skin.
---
Conclusion
BB creams are the best daily foundation substitute. They are way lighter than most flaw-covering product and provides numerous skin benefits. However, just like any makeup, they should always be removed at the end of the day.
Disclaimer: The pricing shown is just a good indication of how much these products are worth. The prices could change based on the e-commerce promotions that are going on. If some of the products are not available, do email us at [email protected] Thank you!