When it comes to makeup, every experienced artist knows how imperative it is to choose the right foundation. It's a cosmetic that can improve your complexion, cover flaws, and even skin tones.
However, with today's technology, foundations have become more and more sophisticated. Some of these products now add extra features like sun protection, moisturization, and even act as an astringent. But don't worry as we've listed 10 of the best foundations available in the market with a dedicated subtitle to help you choose which one is for you.
---
10 Best Makeup Foundation in the Philippines - Top Brands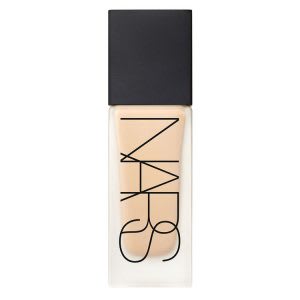 Check NARS All Day Luminous Weightless Foundation price below:
add_circle
No powdering or concealer needed
remove_circle
Unsuitable for dry skin
The first product on our list is for every woman who has acne scars and dark spots, the NARS All Day Luminous Weightless Foundation.
Key Ingredients
NARS All Day Weightless Luminous Foundation is a light foundation that evens and smooths skin while hiding dark spots, blemishes, and hyperpigmentation. Retinyl palmitate improves skin brightness while ascorbic acid, an antioxidant vitamin C compound, protects skin from sun damage. The oil-free foundation glides on like a second skin and primes to reduce the appearance of pores for a lightweight feel and fresh look.
Effectiveness
This foundation uses advanced and flexible polymers, which makes your skin naturally soft. And with consistent use, your skin will become lighter and smoother over time. Say goodbye to acne scars and be the best that you can be.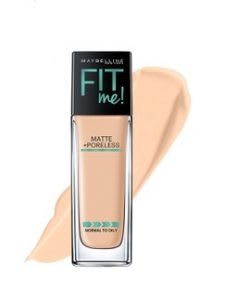 Check Maybelline Fit Me Matte + Poreless Liquid Foundation price below:
add_circle
Fragrance and essential oils-free
add_circle
Refines large pores
add_circle
Leaves a natural finish
remove_circle
Can't control shine for a long time
When you have oily and sensitive skin, finding the right foundation for you can be more than a headache. But luckily, the Maybelline Fit Me Matte + Poreless Liquid Foundation is here for you. Minimize the appearance of pores and Mattify Shine with Fit Me Matte Plus Poreless from Maybelline
Key Ingredients
It hasTocopherol (Skin Identical Ingredient) - a vitamin E derivative that has potent antioxidant properties. It's mostly used as a preservative, but if it's added in high enough amounts in the right product formula, it can work as an active anti-aging agent. It is considered to be an all-around goodie for improving skin health. The Titanium Dioxide [Nano] /​ Titanium Dioxide, on the other hand, is a broad-spectrum sunscreen ingredient (protects from both UVA and UVB rays) that is considered safe and gentle. 
Effectiveness
This long-lasting foundation is perfect for naturally shiny faces as the matte finish leaves you with a natural look. Maybelline Fit Me Matte + Poreless Liquid Foundation features micro-powder that effectively conceals your pores. Dermatology and allergy tests, it's also perfect for sensitive skin as it doesn't use heavy-metal and other potential irritants.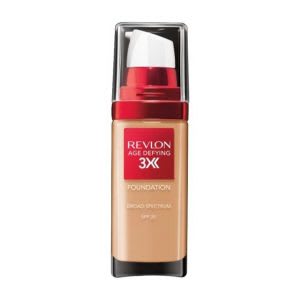 Check Revlon Age Defying 3x Foundation price below:
add_circle
Appears natural when applied
add_circle
Can lighten dark foundations or concealer
add_circle
Face looked moisturized
remove_circle
Leaves white cast for flashy photography
Aging skin is a challenge to conceal, but with the Revlon Age Defying 3x Foundation, it's a piece of cake. 
Key Ingredients
The Age-Defying 3X Foundation with sunscreen SPF 20 instantly reduces the appearance of fine lines and wrinkles, improves uneven skin tone, and protects your face from the sun. Niacinamide helps control acne, Linoleic Acid nourishes the skin and keeps it feeling smooth, and Sodium Hyaluronate hydrates and plumps skin. In addition, the Tocopheryl Acetate is a form of Vitamin E that firms and tones, while Palmitoyl Tri-peptide 5 helps reduce the appearance of damage from UV exposure.
Effectiveness
It has advance-skincare technology that firms, lifts, and hydrates your skin. Not only can it hide imperfections, but cure them with consistent use. Based on the best liquid foundation reviews, it can work wonders for middle-aged women. With proper application, it can make you look ten years younger.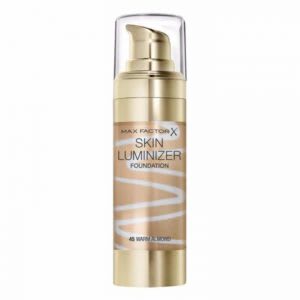 Check Max Factor Skin Luminizer Miracle price below:
add_circle
Complements dry skin
add_circle
Good for coverage
add_circle
Feels light on skin when applied
remove_circle
Slight greasy finish
The next foundation on our list is the well-known Max Factor Skin Luminizer Miracle. This product is powered by light-reflecting particles that make your skin glow and moist. 
Key Ingredients
For radiant and even skin tones, this foundation is perfect. Active ingredients such as glycerin refresh the natural moisture content of the skin. Meanwhile, the retaining pearl pigments reflect the warm tone of the skin. 
Effectiveness
It helps lighten your skin tone and rejuvenate it. The foundation has hydration that keeps your skin fresh and healthy throughout the entire day. This product is also super convenient to use, thanks to its pump dispenser. It's the perfect product for dull and dry skin.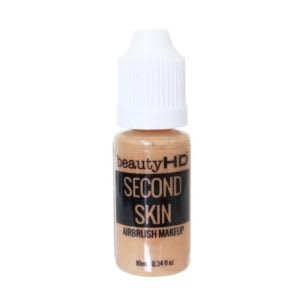 Check Beauty HD Second Skin price below:
add_circle
Known for a flawless finish
remove_circle
Shade options are limited
If you have an airbrush makeup kit, you'll have even better results with the Beauty HD Second Skin. This foundation works well with almost any type of skin. It covers anything as well, from dark spots and acne scars to birthmarks and even tattoos!
Key Ingredients
BeautyHD's newest "must-have" is Second Skin, a hypoallergenic and non-comedogenic airbrush makeup that comes in several shades which complement Filipina skin tones. It allows users to create natural contours and define facial features for a flawless look.
Effectiveness
It's a water-based, hypo-allergenic foundation that's odor-free. You can wear this foundation for long hours, too. It provides one of the best outcomes on this list, but it does have one weakness – sweat. Since it is super water-based, sweating can potentially remove it. So as long as you're in a cool environment, everything should be fine for you. It's also easy to remove.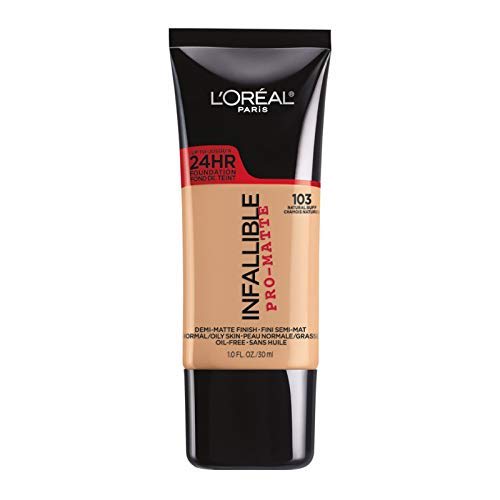 Check L'Oréal Paris Infallible Pro-Matte price below:
Having a Southeast Asian skin tone is quite a challenge by itself. Add the western mixture into the equation, and you'll have this morena-mestiza vibe. If you think that's what you have, the L'Oréal Paris Infallible Matte is your best choice. 
Key Ingredients
Tocopherol, a primary fat-soluble antioxidant in our skin, helps significant photoprotection against UVB rays so you can go out and enjoy the sunshine. And since it also has emollient properties, this foundation is easy to apply and drenches your skin in moisture, leaving it silky smooth while minimizing lines and wrinkles.
Effectiveness
The foundation is exceptionally lightweight and has a combination of oil and water base. Its effects will last an entire day, and it leaves you with a semi-matte finish that everyone will adore.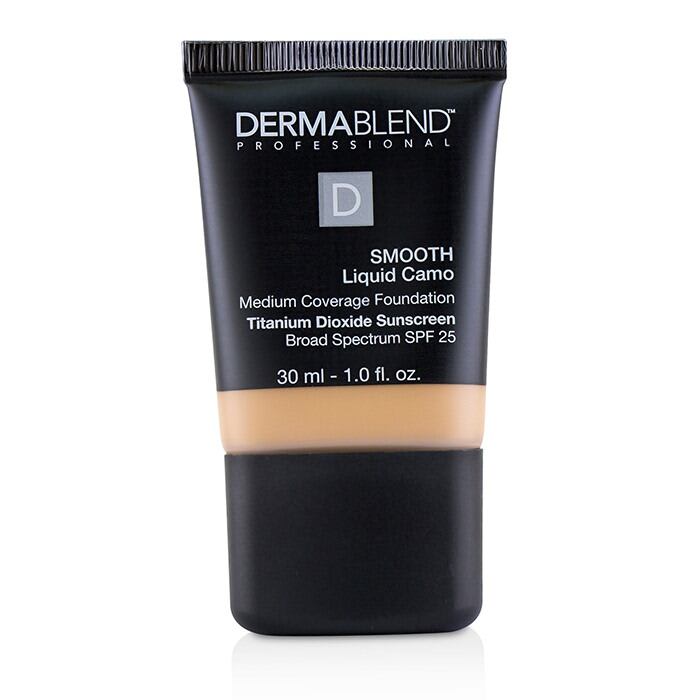 Check Dermablend Smooth Liquid Camo Foundation price below:
add_circle
Offers a high amount of sun protection
add_circle
Easy to apply for beginners
For men, looking good is always a big plus. To achieve that, Dermablend Smooth Liquid Foundation instantly conceals imperfections and even the skin.
Key Ingredients
This foundation is designed to blend seamlessly on most skin tones and textures. The liquid formula is made with skin-nourishing ingredients including glycerin and allantoin, leaving skin healthy-looking, hydrated, and with a natural glow.
Effectiveness
The dermatologist-tested Dermablend is fragrance-free, allergy-tested, and non-acnegenic, making it ideal for sensitive skin and acne sufferers. It's also non-comedogenic, which means it won't clog pores or cause acne, something that's hard to come by in foundation. Dermablend is a buildable foundation that gives consumers the option of choosing between minimal and full coverage.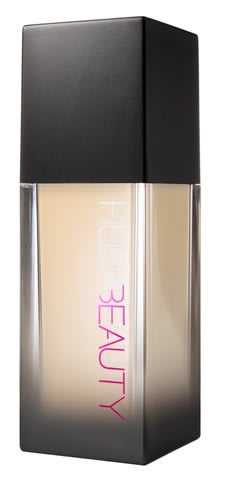 Check Huda Beauty #FauxFilter Foundation price below:
add_circle
Matte powdery finish
add_circle
No creasing or fading
add_circle
Does need a concealer
remove_circle
Thick that feels suffocating to skin
Next on our list is the most expensive product, the Huda Beauty #FauxFilter Foundation. But its price truly justifies its delivery. This makeup foundation will make you look like a fine masterpiece, and it works well with all skin types, especially with combination skin.
Key Ingredients
Huda Beauty Faux Filter Foundation has Argania Spinosa Kernel Oil which is rich in anti-inflammatory omega-6 fatty acids to aid in skin regeneration. It has Tocopheryl Acetate, a form of Vitamin E to soothe and soften; Centella Asiatica Extract that aids in the appearance of firmer-looking skin; Glycerin as an essential skin-identical ingredient that helps maintain the skin's barrier function; and Penthanol,  a pro-vitamin that attracts moisture to the skin's surface.
Effectiveness
It takes a bit of time to set due to its pure powder that's packed with ultra-refined pigments. This product is a full-coverage liquid foundation that mimics an airbrush finish – but without the need for a kit. It's the top gun on this list and can cover every flaw you can throw at it.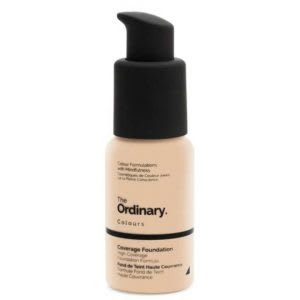 Check The Ordinary Coverage Foundation price below:
add_circle
Alcohol and paraben-free
add_circle
Easy to blend with a brush or sponge
add_circle
Leaves smooth and satin finish
remove_circle
Not suitable for combination or oily skin
This product is the best choice for you if you're Chinese-Filipino. The Ordinary's Coverage Foundation is a high-spreadability pigment solution method with a 21-shade spectrum. For individuals seeking high coverage, this light, non-oily serum texture foundation is ideal.
Key Ingredients
Coverage Foundation formulations are designed to be high-performing. Its highlighted ingredients are Tocopherol (Vitamin E) - an antioxidant that helps protect against free radical damage; Glycerin - a skin-replenishing and restoring ingredient; and  Water/Aqua/Eau for hydration.
Effectiveness
The Ordinary Coverage Foundation makeup provides a semi-matte finish that looks great even on a neutral or yellow undertone. Aside from that, it also helps you cover those fine lines and other imperfections. It is oil-free but at the same time, gives your skin a vibrant, slightly glossy glow.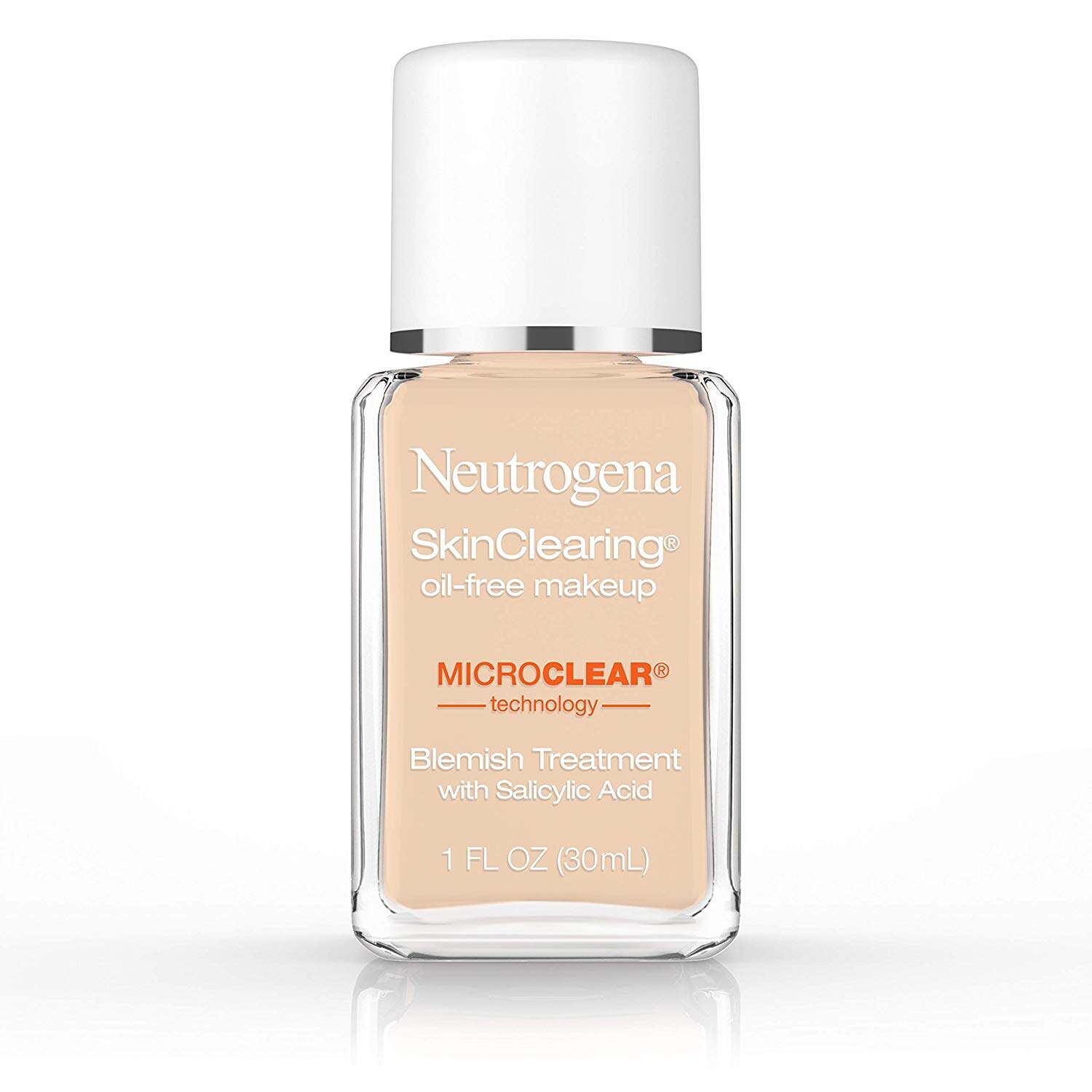 Check Neutrogena Skin Clearing Oil-Free Acne and Blemish Fighting Liquid Foundation price below:
add_circle
It does a medium cover
add_circle
Works well on combination skin
remove_circle
Skin irritation occurs if mixed with another topical acne medication
If you have acidic or oily skin, which makes you more prone to acne breakouts, the Neutrogena Skin Clearing Oil-Free Acne and Blemish Fighting liquid foundation is a must-have for you. 
Key Ingredients
Designed for acne-prone skin, this blemish-fighting foundation combines a pore-clearing salicylic acid acne medicine with MicroClear technology that works to cut through oil and unclog pores for fast acne relief.
Effectiveness
Neutrogena MicroClear technology is included in Neutrogena SkinClearing oil-free liquid foundation. It helps prevent acne outbreaks by treating blemishes. Its natural-looking coverage is ideal for oily and mixed skin, as well as sensitive skin.
---
How to Choose the Best Foundation for You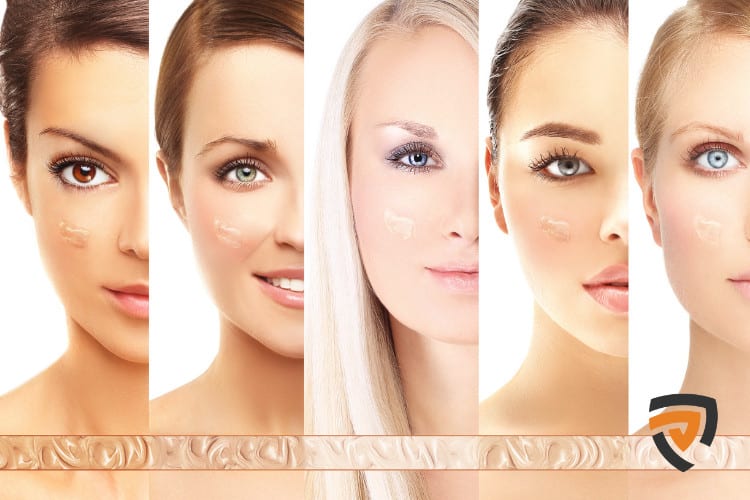 Getting the right foundation for you is not an easy task. It's not just about the shade you have to think about, it's also the texture, coverage, radiance level, and preference. Moreover, you also have to consider what your skin wants. But to make sure you'll have the best purhcase, here's a quick guide you need to read.
Water-Based and Oil-Based
For starters, the first thing you should consider when it comes to buying a foundation is its base. You have to pick the opposite of your skin type as a general rule of thumb. If you have dry skin, an oil-based foundation will help you out more. And if you have oily skin, a water-based foundation will balance things out. For combination skin, there are products on the list that use two bases, but you still have to be careful and choose which of the two you likely are.
Satin, Matte, and Dewy
Finishes is another thing you have to consider. If you're confused about what they are and what they represent, here's a simple explanation. Matte is a super base; it's flat and dry but is perfect for concealing imperfection. Dewy, on the other hand, is the opposite. It provides you this glossy shine but may show deep scars and fine lines. And a satin finish will give you the best of both worlds – a bit of matte and dewy. It provides a natural look but still capable of hiding flaws.
Shade
Last but not least is the shade. You must choose a shade that's only within your natural color. It should blend well with your body, too. You can go two levels higher or lower, but that's the maximum to avoid making your face pop out or look unnatural.  
---
Where to buy the best and most budget makeup foundation in the Philippines?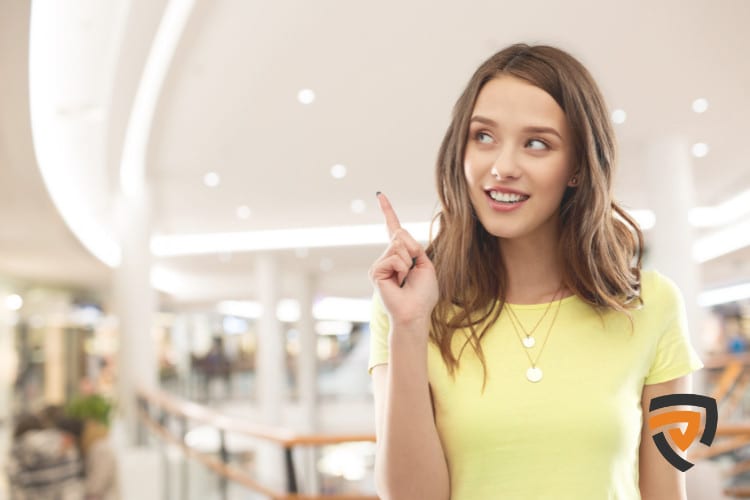 When shopping for the best products, you should check out Shopee and Lazada, two of the most popular online stores in the Philippines. Beauty products such as makeup foundations are also available at Watsons Philippines. For foundation buyers, online stores like Shopee and Lazada offer the greatest online purchasing experience. They feature a wide range of rates for budget-conscious buyers, as well as reliable customer reviews, legitimate vendors, and products. Buying online has never been easier, thanks to internet buying companies that assist you in selecting the best makeup foundation.
---
What is the price of the makeup foundation in the Philippines?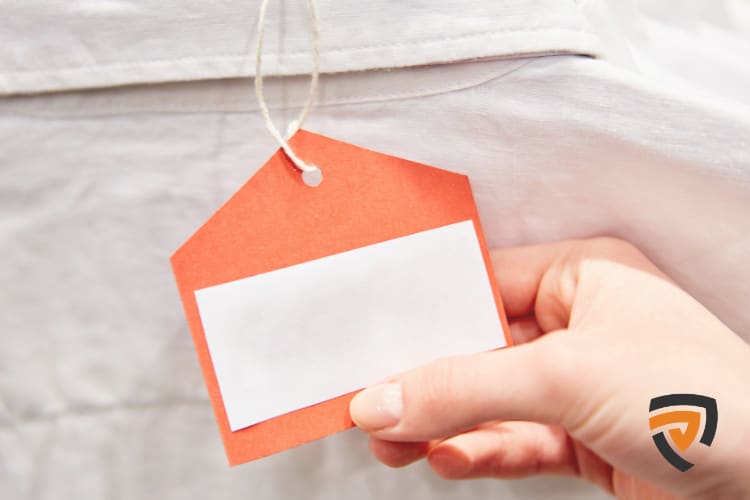 If you are looking for an affordable price of makeup foundation in the Philippines, you come to the right place. The price of the best foundation makeup in the Philippines ranges from ₱ 500.00 to ₱ 6000.00. 
---
What are the best brands of makeup foundations in the Philippines?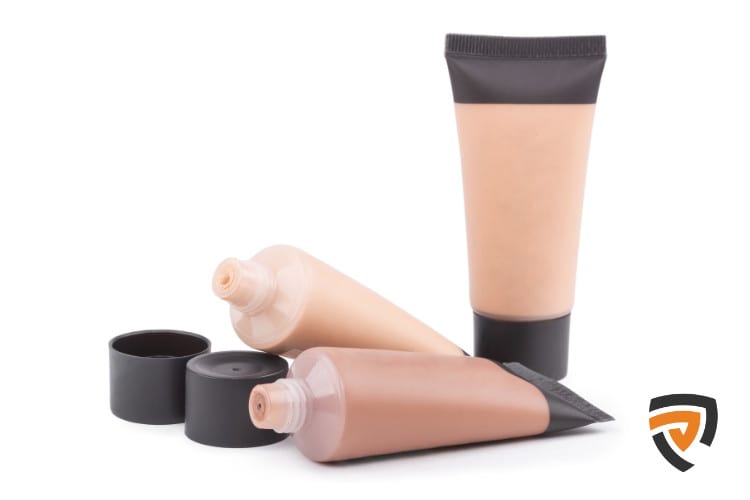 With so many varieties of makeup foundations in the market, you can surely take your time and choose the best one. When it comes to getting the best for your money, you have to consider the best features at affordable prices. The Maybelline highlights the highest quality of the best makeup foundation. This brand offers makeup foundations available to all skin types. It boasts ingredients that contain antioxidants, hydrating components, and high SPF. In addition, the makeup foundation price is at affordable prices.
---
Conclusion
Foundations are essential when it comes to makeup. It's the cover of flaws. Choosing the right one for you will completely enhance your complexion and confidence as it alone can make your face better.
Related Articles