Living in a tropical country like the Philippines can do a lot to your skin, especially during summertime. But no matter how hot and humid the weather, skincare gurus insist to never skip moisturizing your face even if you have oily skin – no matter how counterintuitive it seems.
With so many beauty products in the market, it can be quite a challenge to pick which one's best for you. But don't worry; we've compiled the best face moisturizers available online to help you bring your radiance back!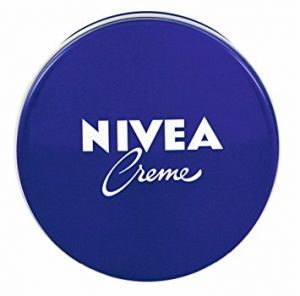 Everyone knows one of the most popular beauty brands in the world, Nivea. For our first product, we recommend their staple Nivea Crème. It's a rich and creamy moisturizer that not only smoothens but softens dry and sensitive skin in a single swipe.
This cream is an intensive moisturizing solution that can be used all over your body and not just on your face. It's ideal for dry and flaky skin, specifically in the elbow and knee areas where this problem occurs the most.
Aside from its nourishing properties, you'll also love its wide, easy-to-open container. You can precisely get the right amount on each use. Plus, it's super affordable!
---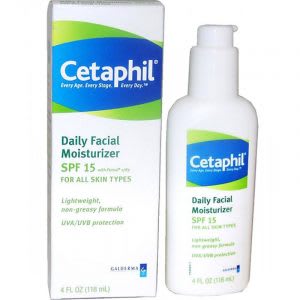 Next product isn't at all cheap, but it's one of the best brands out there for people with sensitive skin, Cetaphil Daily Facial Moisturizer. This facial moisturizer with SPF 15 is gentle on your face, and it also provides decent protection from the sun's harmful ultraviolet rays.
Furthermore, its non-comedogenic formula prevents clogged pores and helps restore and enhance your skin while retaining its natural moisture. This moisturizer is also perfect for those who suffer from eczema and other skin conditions.
---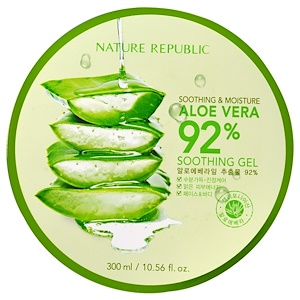 If you have combination skin, it's a whole new level of challenge as you need to deal with acne and dry skin at the same time. Thankfully, there's the Nature Republic's Aloe Vera 92% Soothing Gel.
This product is highly recommended by different beauty bloggers for its effective and non-toxic moisturizing powers. It's a mix of organic components produced by the Certified Organic Farmers in California (CCOF).
At such a low price, not only will you enjoy its moisturizing properties but also its skin-firming and soothing effects. Plus, you can use it on your entire body, too!
---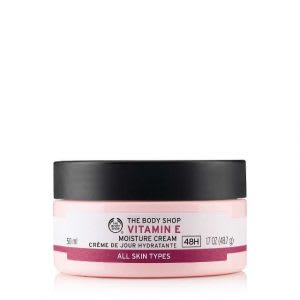 Next product is the The Body Shop Vitamin E Moisture Cream. And it's well known for its antioxidant powers. With high vitamin E content, it revitalizes damaged and aging skin at an incredible rate, allowing you to have that youthful, smooth skin again in no time.
Apply this cream daily to get the best results. Vegans would also be happy with this product as it uses 100% organic ingredients and suits all skin types. Moreover, it doesn't have any alcohol, so it won't dry your skin even the slightest.
---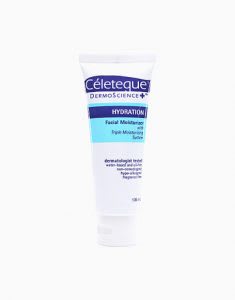 This water-based facial moisturizer is the perfect pick for those with sensitive skin on the face. It contains glycerin, aloe vera, and pro-vitamin B5 that provide nourishment and hydration to your sensitive skin without making your skin feel greasy.
The Céleteque Dermoscience Hydration Facial Moisturizer is also free from oil, fragrance, and other skin-irritating ingredients. After each use, you'll never experience a rash on your face. And it's one of the cheapest ones on this list, too.
---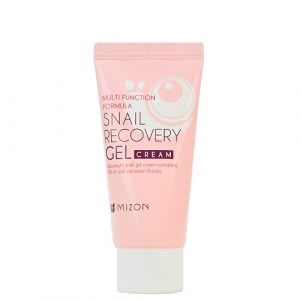 This Korean cosmetics brand has made dreams come true for a lot of young women everywhere. Mizon Snail Recovery Gel Cream is one of the many products they produce to remedy every skin imperfection.
Its extract of snail mucin can provide you with clear, hydrated skin. It also fights aging while repairing dry and damaged skin.
Your skin quickly absorbs this gel cream's nutrients. After each application, you will immediately notice smooth, bright, and elastic skin. Say goodbye to fine lines after a few weeks of consistent use.
---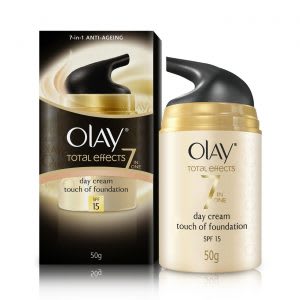 This moisturizer, the Olay Total Effects 7-in-1, is a favorite among young moms. It's packed with green tea and vitamin-enriched anti-aging complex (B3, Pro-B5, & E). What makes it even better is that it has SPF 15 to protect your skin against the sun.
The sun's ultraviolet rays is one of the main causes of premature aging. But by using this product every day, you'll slow down the growth of fine lines, wrinkles, and sun spots - especially around the cheeks.
---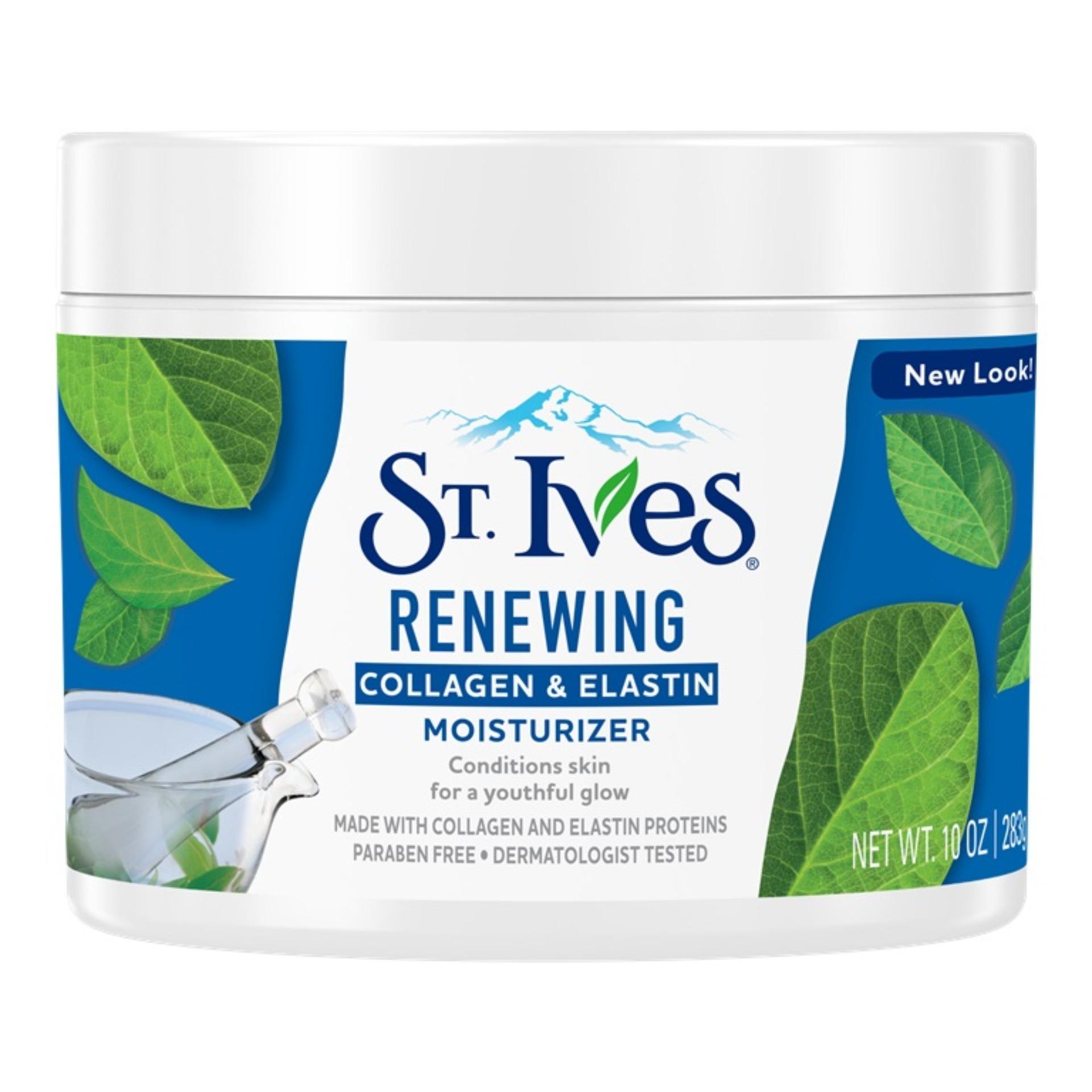 If you have acne-prone skin, and you've tried multiple products already, then the St. Ives Renewing Collagen & Elastin Moisturizer is for you. It's a dermatologically-tested product that's incredibly gentle on your skin.
This facial moisturizer provides a softer and smooth-looking skin, thanks to its abundant amount of safflower seed oil, an organic ingredient that reduces blackheads and unwanted acne. Plus, it doesn't clog your pores, which significantly reduces acne breakout over time.
---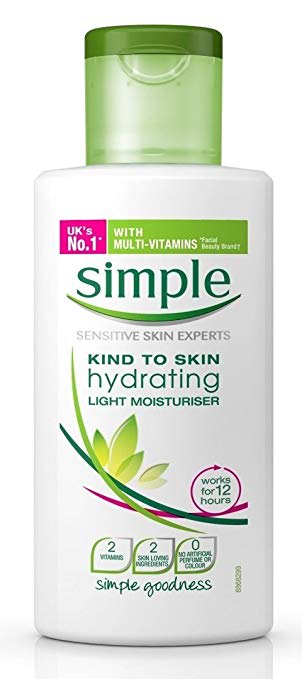 This product is perfect for those who suffer from oily skin. Many have switched to Simple's Hydrating Moisturizer because of its non-sticky texture and quick-absorbing formula. It is infused with vitamins that make the skin healthy, soft, and smooth. Other than what we've mentioned above, its nutrients and moisturizing effects last for up to 12 hours.
---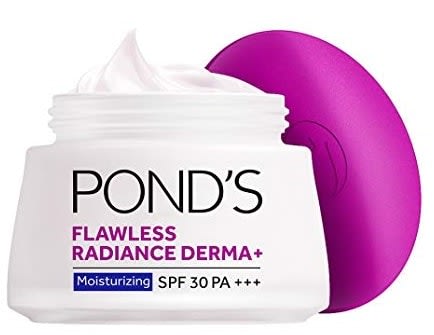 Pond's has been everyone's go-to regimen when it comes to pimples, dry skin, and blemishes. Other than its affordability, it's trusted by many for providing moisture.
The Pond's Flawless Radiance Derma+ Moisturizing is a powerful formulation that's proven to brighten and clear up your complexion in just over a week. It has GenActive technology that allows its active ingredients to penetrate deep into your skin.
---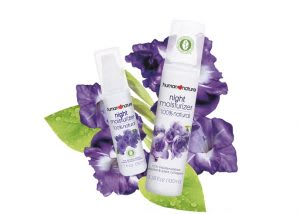 Another organic maiden is Human Nature's Night Moisturizer. It contains pure jojoba oil and plant collagen that nourishes your skin while you rest. Its plant collagen component is known for renewing skin cells that aid in a moisturized and replenished skin as you take a good night slumber.
Because of its 100% natural and organic ingredients, Human Nature makes sure that all products are safe to apply even during pregnancy. So for all soon mothers out there, you shouldn't stop keeping yourselves beautiful.
---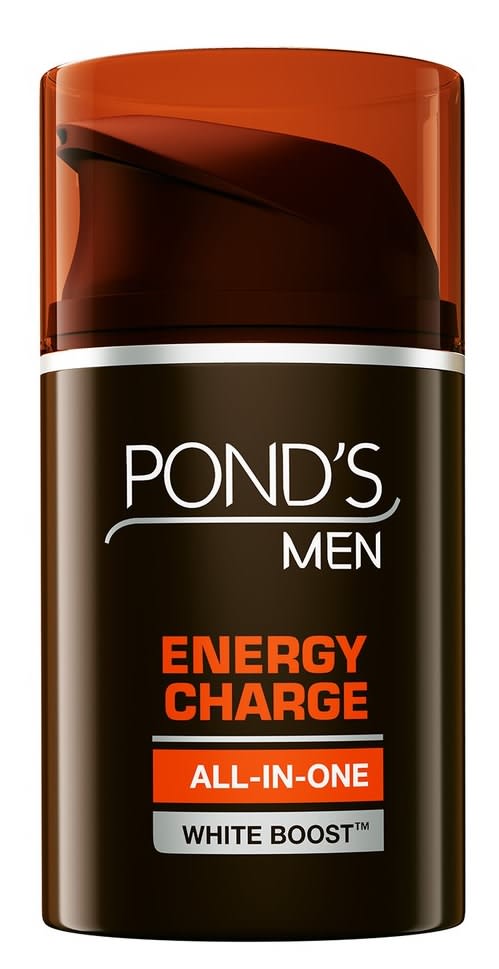 Men need moisturizers, too. And there is nothing better you can grab in the market than the Ponds Men Energy Charge. This moisturizer uses niacinamide (vitamin B3) and coffee bean extracts to rejuvenate, repair, and make your skin look and feel younger.
It also smells manly and is super light on the skin. You can use it on your face and neck. With consistent use, you'll have your complexion better than ever before.
---
---
How to Choose a Face Moisturizer
Face moisturizers are never a quick pick. With so many products available claiming different results, it can put some pressure. And if you're not careful, it can be a waste of money if it's not compatible with your skin type. However, don't worry as we're here to make sure you get the best one for you.
Know Your Skin Type
When it comes to choosing a moisturizer, it's almost 90% you and 10% the product. First of all, there are five major skin types: oily, dry, combination, sensitive, and normal.
Oily Skin
If you have oily skin, you'd probably want to avoid any moisturizer that's oil-based or with a thick or heavy formulation. So only stick to water-based moisturizers as much as possible.
Dry Skin
If you have dry skin on the other hand, go for a heavier oil-based formulation as they provide longer moisture than any other product type. Cream-based moisturizers are ideal for this skin type, too.
Combination and Sensitive
If you have a combination of both, then it's best to only pick a moisturizer that's formulated for combination skin. And for sensitive skin, you can choose between oil and water-based moisturizers. However, you should only select the ones without any artificial ingredients as much as possible. So it is natural products for you.
Normal
Normal skin, which is what most people have (just the right amount of moisture) shouldn't just pick anything they want. It is best that they'd choose a light formulation to avoid any balance disruption; they can pick either oil or water-based products.
---
Conclusion
Face moisturizers are essential to keeping your skin soft, smooth, and healthy. Furthermore, as the tropics can be quite hot all year long, they also add extra protection against the sun as most of these products are enhanced with sunscreen.
Disclaimer: The pricing shown is just a good indication of how much these products are worth. The prices could change based on the e-commerce promotions that are going on. If some of the products are not available, do email us at hello[email protected] Thank you!