Gone are the days when you were expected to lug around a heavy vacuum cleaner all over your house to ensure a thorough clean-up of your home. The latest trend in modern home appliances, the robot vacuum cleaner is easy to use and lightweight. It requires no effort from you at all. This is certainly the best news for those straining themselves to clean that tight little spot. Here's a range of amazing robot vacuum cleaners for you.
What can a robot vacuum cleaner do?
The basic feature and function of a robot vacuum are the same as any regular ones, except that they move around on their own, and goes back to the docking station after they are done cleaning your home.
It runs on an electric motor to form a suction, collecting small particle and dust into a designated cap. If your home is prone to dust and dirt, then getting a robot vacuum can help you keep your home clean.
More: Enjoy a Dust-Free Home with the 7 Best Vacuum Cleaners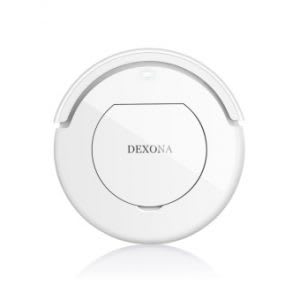 Dexona 3-in-1 Robotic Vacuum Cleaner and Wet Mopper DXN205
RM 210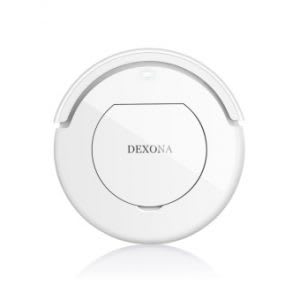 The Dexona 3-in-1 Robotic Vacuum Cleaner functions easily with brushing sweep, high suction vacuum, and wet mopping the surfaces. All you have to do is pre-program the travel path and with its intelligent anti-collision technology, the Dexona 3-in-1 will avoid bumping into walls and smoothly clean every inch of your room space.
Do not worry about those stairs, with the anti-falling sensor, it prevents and mishaps on your staircase. With high-density filters, this is an amazing option for all that dirt and fur in your home. Filter the dust and purify your environment.
---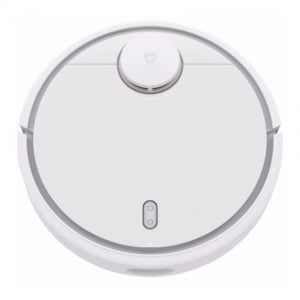 Xiaomi Mijia Mi Robot Vacuum Cleaner
RM 899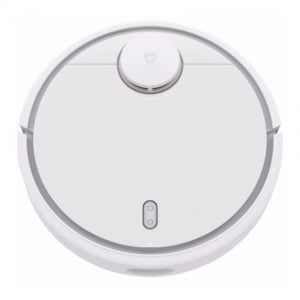 This original Xiaomi Mijia Mi robot vacuum cleaner is an overall ideal option for your home. It takes into consideration all types of surfaces and area size, this vacuum cleaner has a long battery life up to 2.5 hours. Ensuring your home is completely spotless despite the square foot. This bagless vacuum cleaner is paired up with an ultra-strong suction sweep, vacuuming up any micro size dirt or fur in your home. The best quality of the Xiaomi Mijia Mi robot cleaner is its self-recharging feature. Maintain your home squeaky clean effortlessly.
---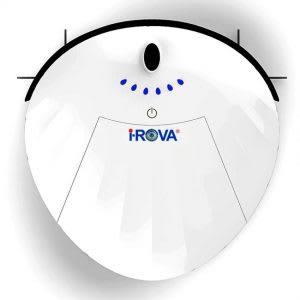 IROVA F1 Vacuum & Dry Mop Robotic Floor Cleaner
RM 215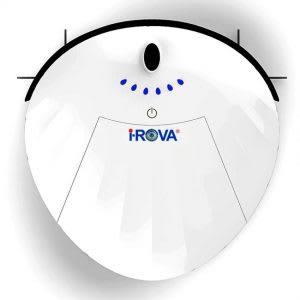 Fast, efficient, easy, and lightweight, the complete package of the IROVA F1 robot cleaner. With bottom brushes for a deep, thorough, and powerful cleaning, the IROVA f1 is fast-paced and able to move through any kind of surface. With obstacle navigation, the sensor will avoid falling down the stairs of bumping into walls.
Certainly, an affordable and money worthy choice, this robot cleaner has readily available spare parts and is full-on with aftersales repairs and warranty. The ultimate option to fulfill your need.
---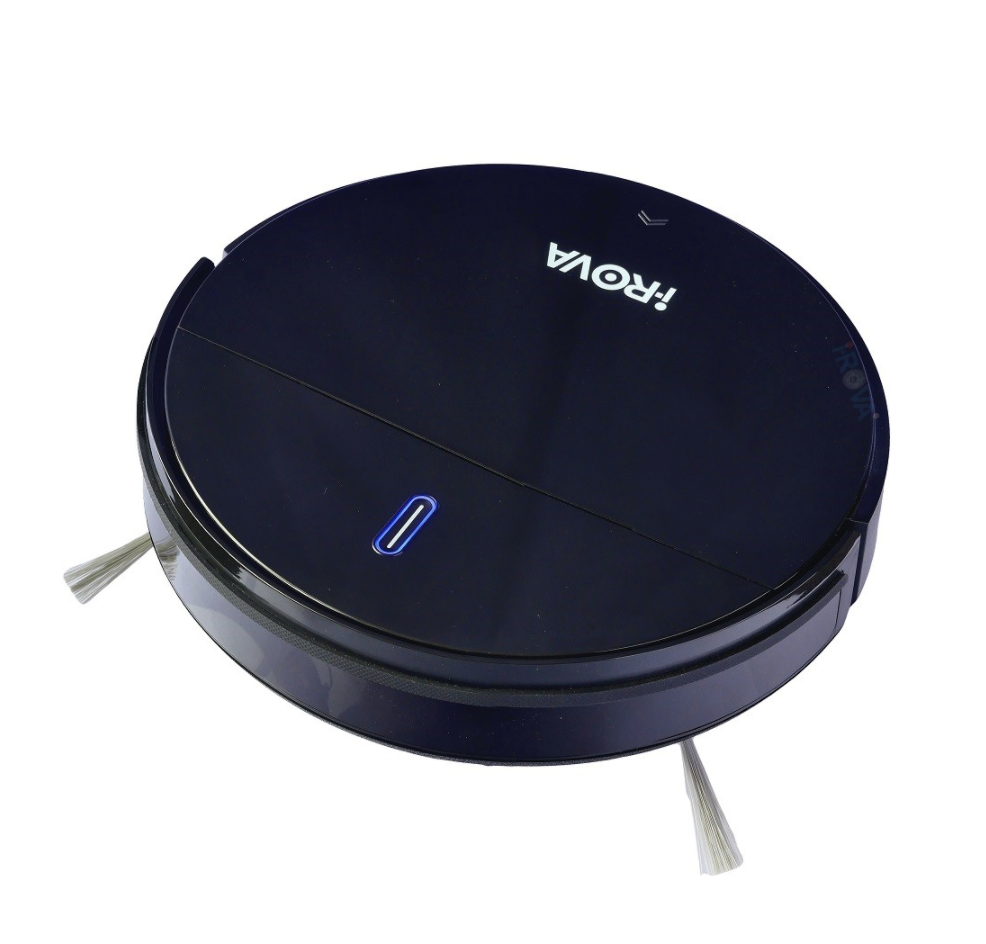 IROVA KK8SE Auto Charging Robot Vacuum Cleaner & Wet Mopping
RM 479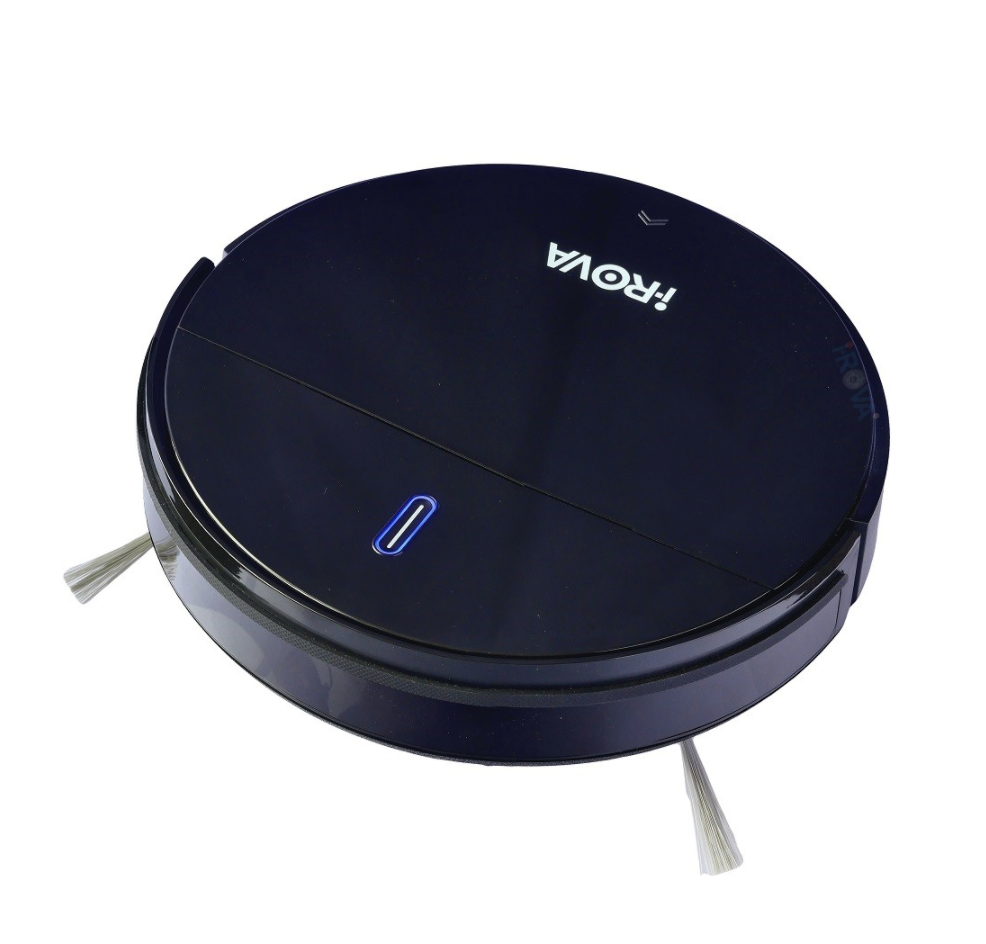 The IROVA KK8SE robot vacuum is the ultimate choice to clean up your wet mess especially if you are concerned about residual and tough to clean stains. With a quadruple combination of sterilizing, brush sweeping, high suction vacuuming, and wet mop cleaning, you will have no worries to clean up any kind of dirt with the IROVA KK8SE.
Fortified with a microfiber cloth for both dry and wet mopping, the KK8SE has a built-in gyroscope allowing navigations throughout your home in various types of surfaces. Clean up those stains with four times the power in one hygienic zoom.
---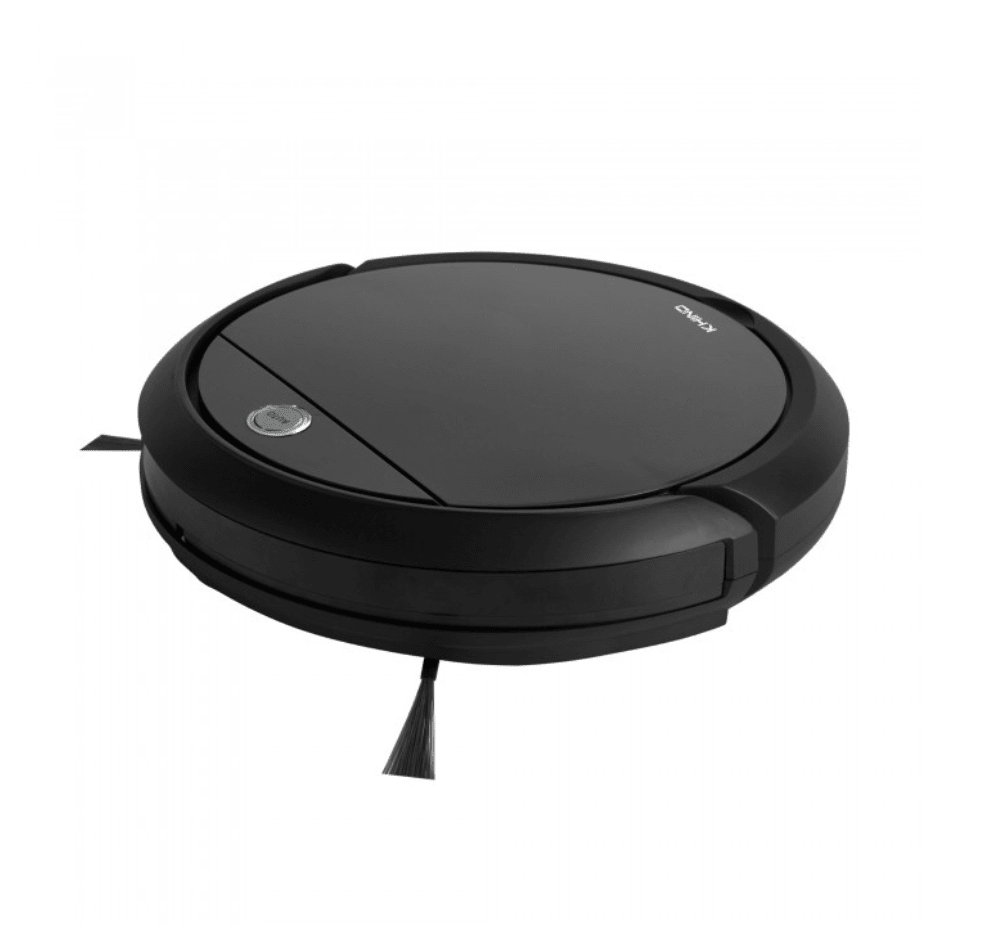 KHIND Smart Robotic Vacuum Cleaner VC9X6A
RM 393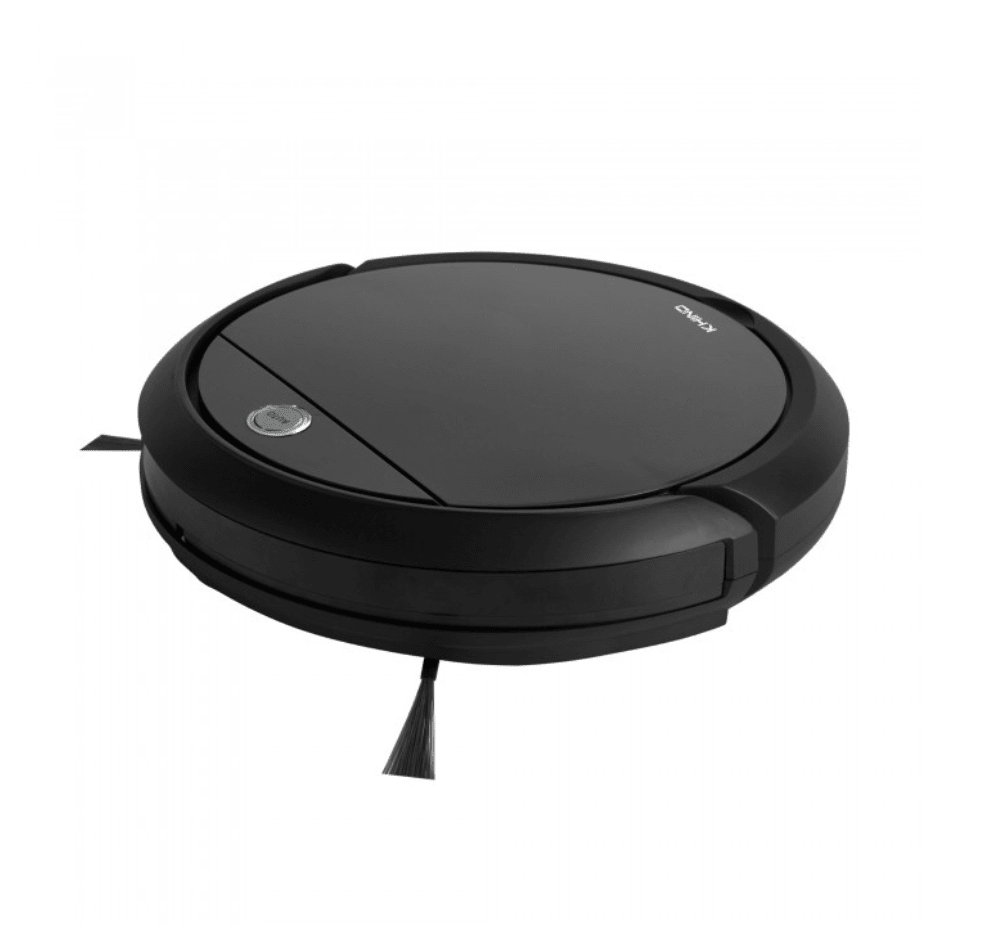 add_circle
Cleans by itself
add_circle
Charge by itself
add_circle
Has a mopping feature
remove_circle
Cannot reach tight spaces
We often look for the best home-cleaning option for us at the most affordable range. Therefore, the need to look for the ultimate robot cleaner brings you Khind's Smart Robotic Vacuum Cleaner that also comes with anti-collision and auto charging capacity.
The high-quality service provided by this slim robot vacuum allows you to clean any space at your home - either a simple sweep up, a wet mopping, or a quick vacuum suction.
This vacuum cleaner comes with four cleaning mode - Spot Cleaning, Full Go, Edge Cleaning, and Auto Cleaning, which is in the zig-zag form. Additionally, there's also the Anti-Falling System; this feature is built with three sensors and four sensors for anti-collision.
---
More: Clean Your Home Freely with these 7 Cordless Vacuum Cleaners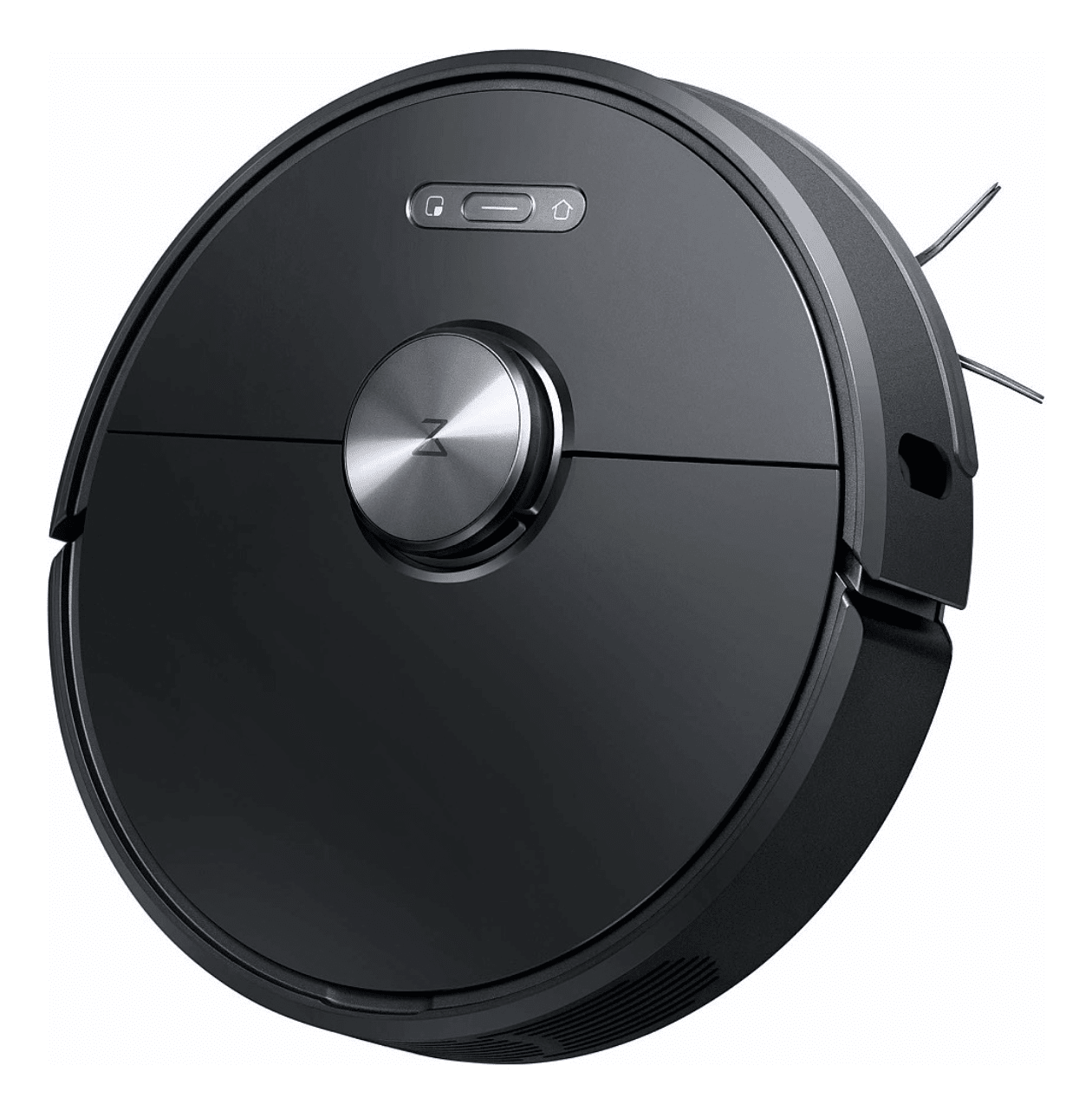 Xiaomi Roborock S6 Robotic Vacuum Cleaner
RM 1559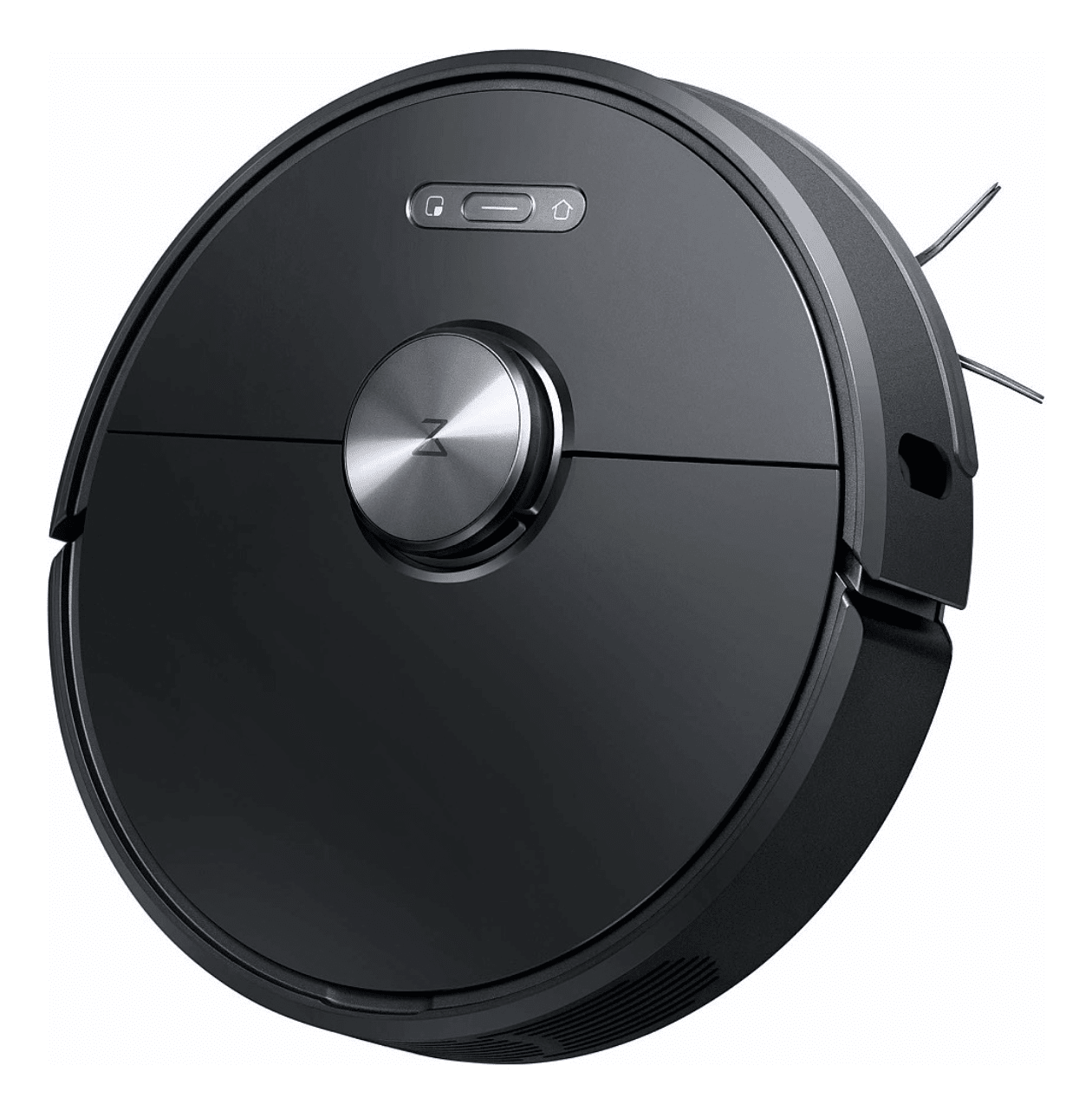 add_circle
Return to charging dock on its own
add_circle
Starts by itself
add_circle
Has vacuum and mop function
remove_circle
Difficult to reach tight spaces
This prominent brand is constantly producing updated electronic models and the Xiaomi Roborock S6 Robotic Vacuum Cleaner is the latest in its arrays of cleaners. Equipped with a smart detection system, and slim design the S6 is your best buddy to clean up ridiculously tough hair and pet fur from your carpet and rugs.
With its high suction power, multiple-step cleaning modes and moping feature, this vacuum will leave your floors clean in no time.
---
More: 8 Best Robot Vacuums That'll Intelligently Clean Up After Your Pet's Hair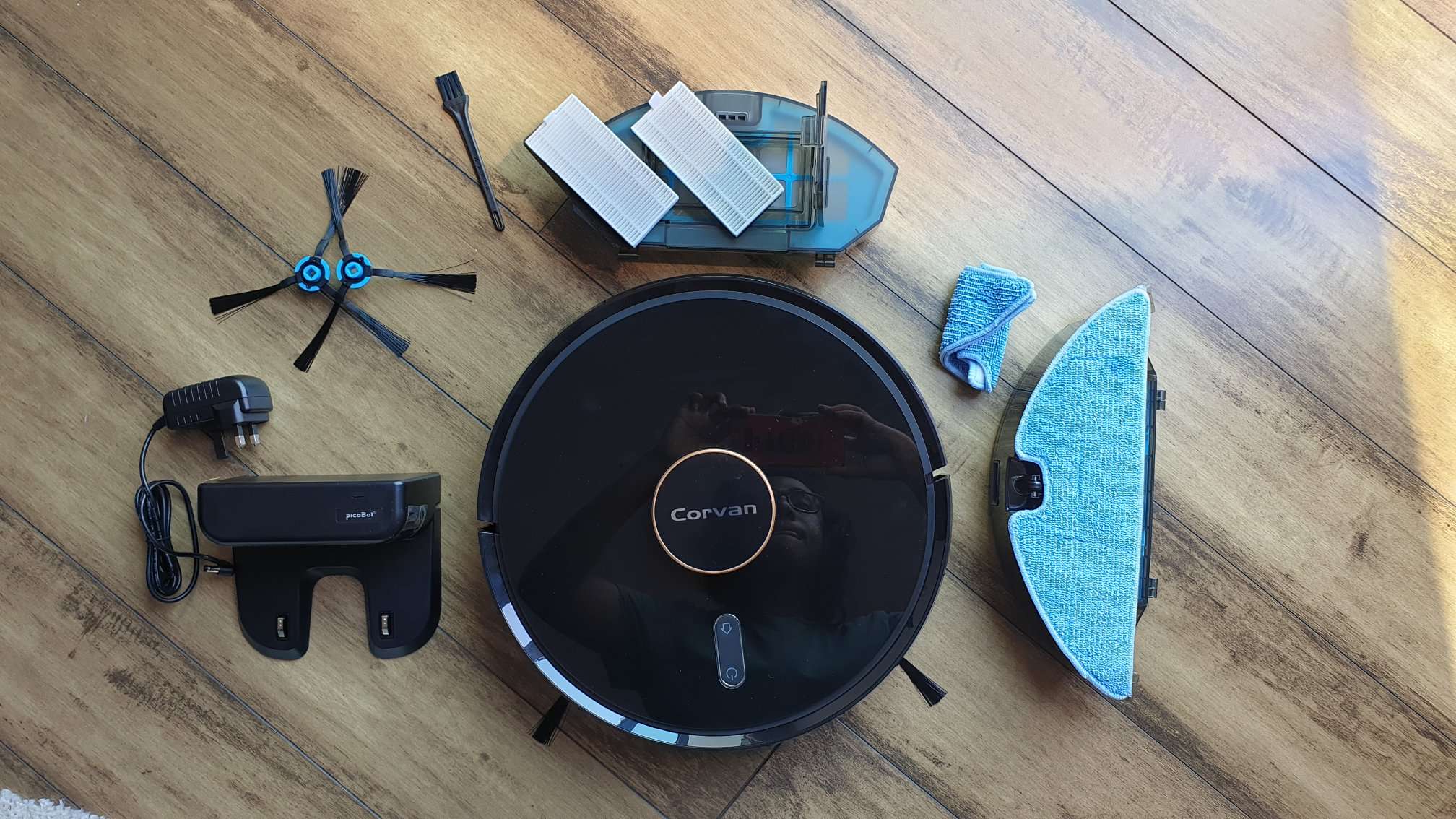 Corvan PicaBot Pro+
RM 2498.00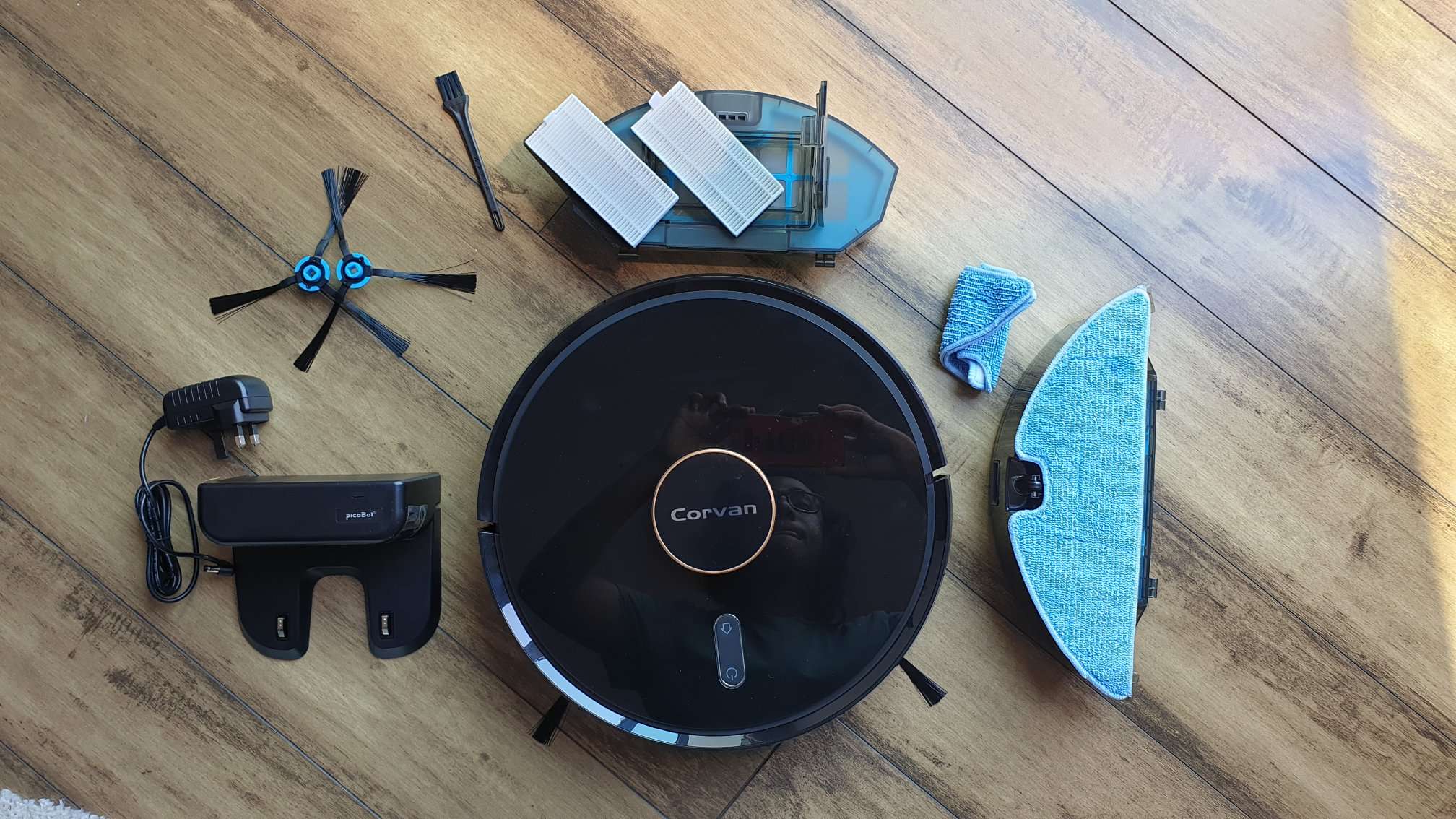 add_circle
Powerful vacuum suction
add_circle
Mops the floor efficiently
add_circle
Floor cleaner friendly to kill 99.9% of viruses
add_circle
Control the robot vacuum with your phone via an app
add_circle
Auto charges when power is low
remove_circle
Cannot fit into tight space
remove_circle
Get stuck on elevated surfaces like carpets
During the recent COVID-19 pandemic, floor disinfecting has become a routine for thorough floor cleaning. If the regular vacuuming, mopping and disinfecting chore is too much to handle for busy working adults like you, picaBot has come to the rescue.
Priced from RM1800, Corvan picaBot comes in 3 models; this Corvan picaBot Pro+ is the flagship model. It can sweep, vacuum, mop and disinfect your entire floor in one go! Simply press to run the robot or use the smart-home app TuyaSmart to control it from anywhere in the world.
With the app, you can set cleaning areas, no-go zone, cleaning schedule, check the cleaning record, set suction power and mopping dampness level.
When the battery level is low halfway cleaning, the robot will return to the charging dock to charge and resume cleaning from where it left off until complete cleaning the entire floor.
The jewel of the crown is the new laser mapping system on picaBot that scans and maps the surroundings precisely. Interestingly, you can see the cleaning path on a real-time basis on your mobile phone from another location while it is cleaning your home.
Its double spin brush, super strong suction is effective enough to pick up small and large particles from very fine dust to cat's litter and hair strands.
Also, the mopping system uses an electronically controlled water tank that allows you to mix with any disinfecting floor detergents like Ajax or Dettol. The result: a squeaky clean floor that is free of viruses and bacteria.
This robotic vacuum might not be able to squeeze itself through tiny gaps narrower than 13 inches, some users have made small adjustments to their furniture setting to have the robot cover as wide the area as possible.
---
More: 15 Mops Which Clean Like a Dream for Every Floor Type
Disclaimer: The pricing shown is just a good indication of how much these products are worth. The prices could change based on the e-commerce promotions that are going on. If some of the products are not available, do email us at [email protected] Thank you!
Like writing about great products? We're hiring! Learn how you can write for us!