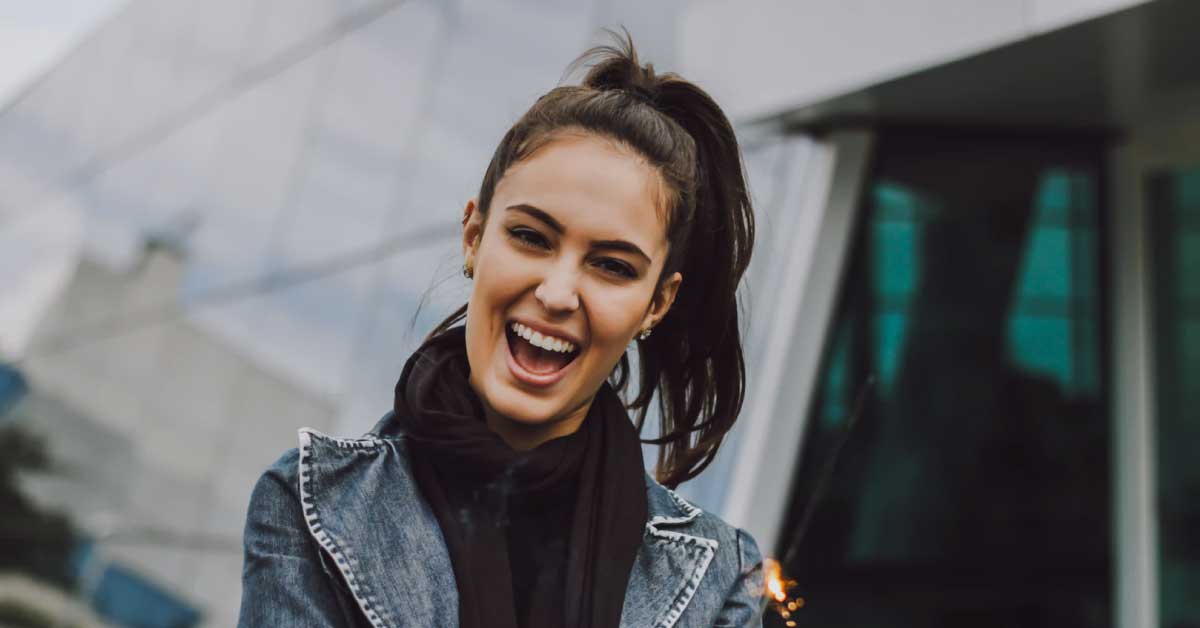 It can be a real pain and struggle when the acne scars on your skin won't leave regardless of how many WikiHow "natural home remedies" or products you've tried. The most common and considerably "less severe" acne scar that typically occurs to the masses are a brown, pigmented scar or red, flat scar.
These scars are often easily treated with the use of any lightening agent such as L-Ascorbic Acid aka Vitamin C. On the flip side, it is highly suggested that you visit a dermatologist if you have deeper blemishes as they'll help to treat it professionally. Nonetheless, here's a list of the best serums to help fade acne scars, brighten your complexion and improve your skin's overall health.
Best for brightening and fading acne scars
Price from RM345.00
The highly raved about Drunk Elephant is allegedly the world's most-wanted skincare and the C-Firma Day Serum is one of the most outstanding products they've created.
This serum's main ingredient is L-Ascorbic Acid aka Vitamin C, which is a popular brightening agent. It is also made up of 0.5% Ferulic Acid and 1% Vitamin E that helps to neutralise pollution and reduce the damaging effects of free radicals. But what's even more unique about this serum is that Pumpkin Ferment Extract and Pomegranate Enzyme was incorporated into its formulation. These work hand-in-hand to dissolve dead surface skin cells, replenish lipids (which also encourages the skin's natural healing), and visibly reduce the appearance of dark spots and wrinkles.
Best for hyperpigmentation
Price from RM78.00
Most Vitamin C serums will inevitably turn into a coppery brown colour when it's exposed to sunlight, heat, and air due to oxidization. However, this change of colour is also a way to prove the pureness of your Vitamin C serum.
By Wishtrend's Pure Vitamin C21.5 Advanced Serum contains 21.5% of Vitamin C, which is highly concentrated, thus it's suggested to keep the serum refrigerated once opened. This also makes it perfect to combat hyperpigmentation, discolouration, acne scars and dull skin! By Wishtrend has even improvised this formula to be non-sticky and more effective with it's newly down-sized list of ingredients.
Best for dark spots
Price from RM35.62
Niacinamide is a form of Vitamin B3 and it's indicated to reduce the appearance of skin blemishes and congestion, including acne scars, stubborn dark spots and uneven skin tone. Also, Niacinamide helps to reduce inflammation (redness caused by acne, eczema and other inflammatory skin conditions) and the appearance of enlarged pores. The added 1% Zinc content in this serum is also helpful to heal the skin and prevent acne by regulating your sebum activity.
On another note, if Vitamin C is part of your daily skincare routine, it's important to not use these 2 potent vitamins at once because Niacinamide can affect the integrity of Vitamin C. Thus, segment it as such that, ideally, apply Niacinamide during the day and Vitamin C in the evening.
Best for deep pitted and old acne scars
Price from RM59.95
Retinol, aka Vitamin A, is another super-effective and expert-favoured ingredient. Essentially, Retinol improves collagen synthesis and helps to remodel scars. Simply put, Retinol actually helps to thicken the skin by increasing collagen production. This "thickening" process will subsequently help to fill the gaps, sealing any pitted scars.
Biofinest's Retinol Serum is formulated with mainly Vitamin A, C, E, Hyaluronic Acid, Niacinamide, and Amino Acid Blend. It is 100% pure and organic, and suits all skin types!
Best for red acne scars, redness and back acne scars
Price from RM45.12
The magical ingredient contained in this serum that helps to tone down all shades of redness is the skin-soothing ingredient, Centella Asiatic Extract. Furthermore, it has acne-fighting, anti-ageing, hydrating and healing properties—truly an all-in-one super ingredient. The Some By Mi Miracle Serum also contains Tea Tree Oil, BHA, AHA, and PHA that will prevent acne, unclog pores and gently exfoliate the skin for a brighter and blemish-free complexion!
Best to use with a derma-roller - for micro-needling
Price from RM149.00
Derma-rolling and micro-needling are fundamentally the same kinds of skincare practice. Depending on the size of the spikes, they are used to treat different skin conditions. However, most at-home derma-rollers come with needles in a size (an average of 0.5mm) that'll cause micro-injuries to boost your collagen production, which in turn helps to banish acne scars, dark circles and under-eye bags, sagging skin and many more!
Pairing your derma-roller with a serum is crucial because it acts as a "buffer" between your skin and the tiny spikes, and even increases the absorption of the serum. The Dr Wu Intensive Renewal Serum with Mandelic Acid 18% hits the sweet spot as it doesn't contain abrasive and 'reactive' ingredients, unlike typical serum for acne scars, which could potentially damage the skin when used with needles. It has Mandelic Acid that is a milder version of an average AHA, and the Beta-Glucan content in this serum provides long-lasting soothing and hydrating effects.
Best Vitamin E serum
Price from RM41.52
Vitamin E is both a nutrient and an important antioxidant for the skin. It is also popularly known for its healing and anti-ageing properties. Cosmoderm's Vitamin E serum is infused with Rosehip Oil to speed up the healing of scars, stretch marks, burns and even chicken pox while delaying any signs of ageing.
Best Korean serum
Price from RM88.00
If you're a huge fan of K-beauty, this Vitamin C serum by Klairs is one that shouldn't be missed! One noticeable flop to this serum is its packaging—specifically the glass component. Vitamin C serums generally come in a tinted glass bottle to prevent colour change. Nevertheless, the quality of this serum still trumps over this minor drawback. It is a stabilised Vitamin C serum that is suitable for even sensitive skin types. Apply it over dull and uneven skin for a brighter, healthier, and blemish-free complexion.
8 people added this to their wishlist
Best drugstore serum - suitable for sensitive skin
Price from RM59.99
Rosehip Oils are a natural source of Vitamin A with large amounts of anti-aging properties. It is also a nourishing oil that can help to reduce the appearance of scars. Generally lightweight, this oil will not clog your pores. Rather, it feeds your skin with essential nutrients and is recommended for regular use to relieve redness caused by dry and itchy skin. This variety by Sukin is fully organic which means that it's also sensitive-skin friendly.
Disclaimer: The pricing shown is just a good indication of how much these products are worth. The prices could change based on the e-commerce promotions that are going on. If some of the products are not available, do email us at [email protected] Thank you!