Teenagers have young and plump skin that regenerates and heals quickly. However, without proper love and care, then skin troubles such as oiliness, blackheads, dry patches will slowly peek out on the skin's surface. Stress from studies, the hot and humid weather and dusty classroom environments will also further exacerbate the situation. Here's our pick on Korean skincare that are not only suitable for teenagers' skin, but also their pockets.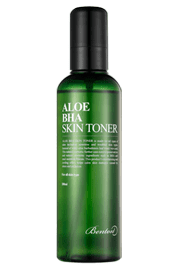 Check Benton Aloe BHA Skin Toner price below:
Yes, it's the highly praised snail slime again. Benton Aloe BHA Skin Toner is enriched with snail secretion filtrate and aloe vera, both which are anti-inflammatory and works wonders in healing and calming your skin. This hydrating toner is perfect for oily skin as it will help control sebum, reduce blackheads while soothing damaged skin at the same time. This product is also formulated without any alcohol, parabens, mineral oil or synthetic preservatives, making it suitable for sensitive skin folks as well.
More: Say Goodbye to Acne with these Top 10 Korean Skincare Brands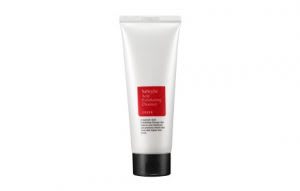 Check Cosrx Salicylic Acid Exfoliating Cleanser price below:
add_circle
Made with natural botanical ingredients
add_circle
Travel friendly
remove_circle
Not suitable for dry skin
Salicylic acid is a gentle acid that fights acne and exfoliates the skin. Cosrx's Salicylic Acid Exfoliating Cleanser contains that powerful ingredient to help you with your troubled skin. This creamy foam cleanser will form micro-sized bubbles that can penetrate into your pores and deep cleanse your skin. You won't miss the acne, blackheads and clogged pores that will disappear after using this cleanser!
More: Soothe Your Combination Skin with These 10 Korean Skin Care Products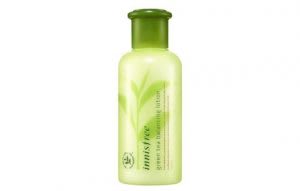 Check Innisfree Green Tea Balancing Lotion price below:
The oily T-zone but dry cheeks make combination skin seems like a nightmare to deal with. Have no fear, Innisfree Green Tea Balancing Lotion is here to help! Made with fresh and organic green tea seeds harvested from Jeju Island, this lightweight lotion will hydrate your skin without the stickiness. The green tea seeds are packed with minerals and amino acids that help balance the skin, leaving it soft and supple.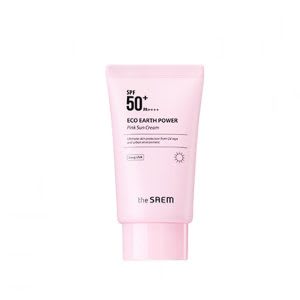 Check The SAEM Eco Earth Power Pink Sun Cream SPF50+ PA++++ price below:
Proper sun care can prevent premature aging and dark spots. Therefore, sunscreen is extremely important, especially if you're a teenager that has frequent sun exposure due to P.E. classes in school. This sunscreen provides SPF50+ and PA++++ and the best part? It's not sticky at all! It contains pink calamine powder that soothes the skin and tree moringa ingredient that will form a barrier on your skin to protect it from the dust and contaminants found in the air.
More: 10 Best Korean Skincare Products for People with Oily Skin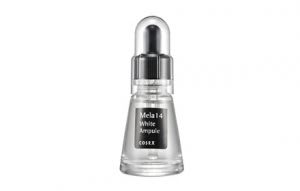 Check Cosrx Mela 14 White Ampule price below:
If you previously neglected sun care, then it is no surprise you'll find dark spots on your skin. Cosrx's Mela 14 White Ampule is a whitening ampoule that will fade the appearance of dark spots. Not only this ampoule will brighten your complexion, it also hydrates and soothes dry, sensitive skin. The nutrient-rich apple water found in this ampoule will fight free radicals, fade dark spots and prevent the formation of dark spots. Say goodbye to dull skin and dark spots!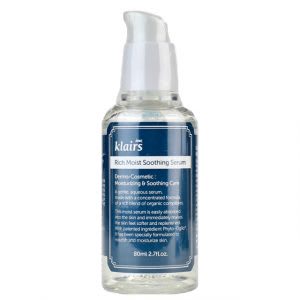 Check DEAR, KLAIRS Rich Moist Soothing Serum price below:
Just like the name suggests, this rich serum from Klairs will leave your dry and dehydrated skin moist and supple. Klairs Rich Moist Soothing Serum is recommended for those with dry and sensitive skin types and those suffering from dry skin patches and flakiness. If a glowy, healthy and soft skin is your cup of tea, then watch your skin transform overnight with this moisturizing serum. 
Related articles