Spending a lot of money on skincare products doesn't guarantee good skin. In fact, as a consumer, you should always aim to spend wisely so that your beauty products are worth every penny. And the other rule? Get the right type of skincare products for your skin profile.
Face serums are commonly seen as an additional step or luxury, but it is not necessarily true with the ones from drugstores. They are sold at a much more affordable price and yet, do their jobs well. Our local Watsons has many types of serums to choose from too: whitening, anti-ageing, vitamin C, acne scar, retinol and so on.
As you can see, we are now lucky to have drugstores with very good serums. Today, we have identified a few face serums in Watsons that we highly recommend!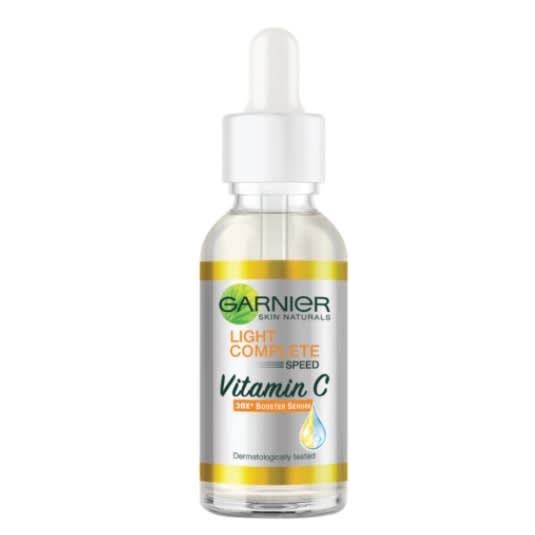 Check Garnier Light Complete Vitamin C Booster Serum price below:
add_circle
Fast absorbing
remove_circle
Contains fragrance which might not be suitable for sensitive skin
Vitamin C is an antioxidant that shields our skin from the UV rays, treats dark spots and evens out our skin tone. As such, it's an affordable ingredient to incorporate into your routine. 
In that case, try this serum from Garnier which comes with 30 x Vitamin C and Japanese Yuzu Lemon which targets to whiten and lighten dark spots on the skin effectively in just a few days. It's ideal for people who'd like to get rid of skin hyperpigmentation and achieve a brighter complexion. 
Features:
The serum claims to be one of the best brightening serums with the highest vitamin C concentration, and we have to give thanks to it being a booster formula. Due to using mostly natural ingredients, the serum suits most skin types, including sensitive skin. 
What's more, the affordable price point gives everyone a chance to indulge in Vitamin C.
Performance:
Many reviewers have found it worth their money with its good quality. Texture-wise, it feels lightweight and nothing sticky. 
We do have to note though; Vitamin C-based products generally have the best effectiveness when opened and used within the first 30 days. So, do gauge on your usage period and whether you want a quick treatment or a product for long term use.

Check Olay Regenerist Revitalising Serum price below:
add_circle
Budget-friendly as an anti-ageing product
add_circle
Subtle Scent, which is acceptable
remove_circle
Silicon-feel on the face
remove_circle
Not the most effective anti-ageing product that gives a drastic change
Serums aren't cheap, and that's more so with anti-ageing products. For those who'd like to give face serums a try, your friendly Watsons has the Olay Regenerist Revitalizing Face Serum.
Features:
This face serum from Olay's Regenerist Collection shreds our fear of premature ageing with Skin Energizing Technology. This technology contains Amino-Peptide Complex that penetrates through the skin to deliver anti-ageing goodness and restore youthfulness to your complexion. The serum essentially works to reduce wrinkles, firm and hydrate the skin. 
Ingredients like Niacinamide and Vitamin E which are both great anti-ageing components can also be found in this serum. And its formula is quite moisturising that it can be used alone, before a moisturizer or as a makeup primer.
Performance:
According to the reviews, this serum has a silky texture and leaves a silicone-feel on the face, which might not be everyone's favourite. Despite the texture, most of the reviewers have stated that this is one budget-friendly anti-ageing serum that does a decent job and is thus worth the money. Also, they like how the scent isn't overpowering.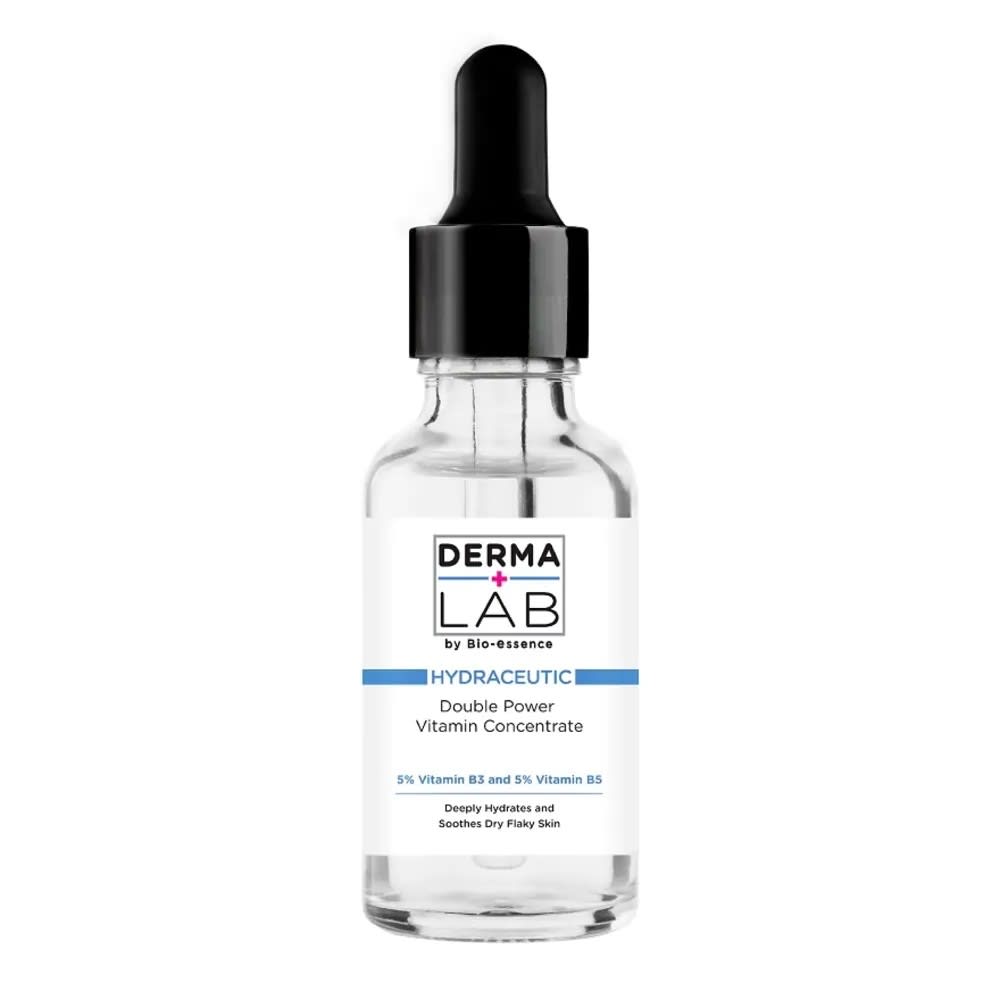 Check Dr. Dermis Double Power Vitamin Concentrate price below:
add_circle
Dry and sensitive skin-friendly
add_circle
Fragrance-free, alcohol-free, paraben-free, hypoallergenic
add_circle
Dermatologically-tested
remove_circle
Packed in a clear bottle - careful storage is needed
Dr. Dermis Double Power Vitamin Concentrate aims to treat skin flakiness and soothe irritated skin. It belongs to the Hydraceutic Line from the brand which focuses on two tasks: to hydrate and to repair. 
Features:
Co-developed with dermatologists, the team developed a formulation known as Derma Mimic Complex™, which is fortified into the vitamin concentrate. What's unique about this formulation is that it mimics the lipids produced naturally by our skin. Lipids effectively hold the skin barrier and have repairing power as well as boosts and locks in skin hydration. 
To further enhance its performance, the vitamin concentrate contains 5% of Vitamin B3 and 5% of Vitamin B5 that eases skin inflammation as well as prevent water loss and improve skin complexion. 
The serum is free from parabens, alcohol, fragrance as well as hypoallergenic. So it suits not only people with dry skin but sensitive skin as well. 
Performance:
Due to the fact that this product is co-developed by dermatologists, it ensures clinical testing so that it won't cause a rash or inflammation spree. In fact, the product has been clinically proven to calm the skin by 42% more effectively, and repair damaged skin by 56% compared to similar products.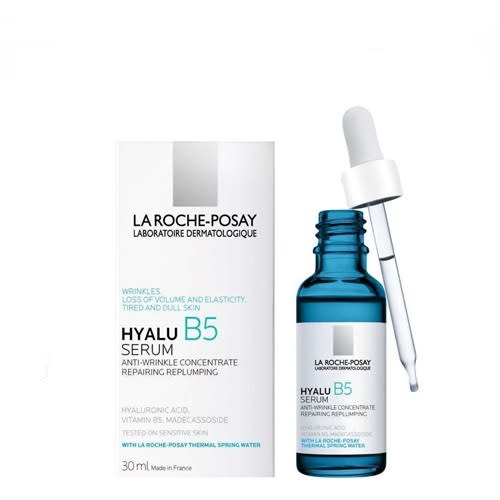 Check La Roche Posay Hyalu B5 Serum price below:
add_circle
Very effective, according to the reviews
add_circle
Dermatologically-tested
remove_circle
Strong fragrance
remove_circle
Contains a high amount of alcohol (3rd ingredient on the list)
Ageing is an inevitable process that everyone has to go through. However, it doesn't mean that there is nothing we can do to slow down the pace!
Features:
La Roche Posay Hyalu B5 Serum combines hyaluronic acid, Vitamin B5 and Madecassoside together to keep the skin looking plumped, supple and healthy. The serum also targets wrinkles and promises to reduce the signs effectively. 
This serum has a gel-like consistency that can be used alone or with another moisturizer. It is also dermatologically tested and is proven safe on sensitive skin as well as those with sensitive eyes. 
In case you're wondering, the serum has won numerous awards such as the Women's Healthy Best Hyaluronic Acid Serums for Dry, Dehydrated Skin in 2019 and HelloGiggle's Beauty Crush Awards for Best Serum in 2020. So you are assured of a safe user experience.
Performance:
Many reviewers have commented that this serum has given them almost immediate results in smoothening out the fine lines and restoring the plumpness of their skin just days after use. Long-term application has given them an even evident positive outcome. 
While most users are satisfied with this product overall, some have mentioned that it contains a strong fragrance. But if anything, that alone makes up one for one of its biggest drawbacks. Another drawback is that the serum contains a considerably high amount of alcohol, with it being the 3rd ingredient on the list. Fortunately, very few have experienced a bad reaction from the product.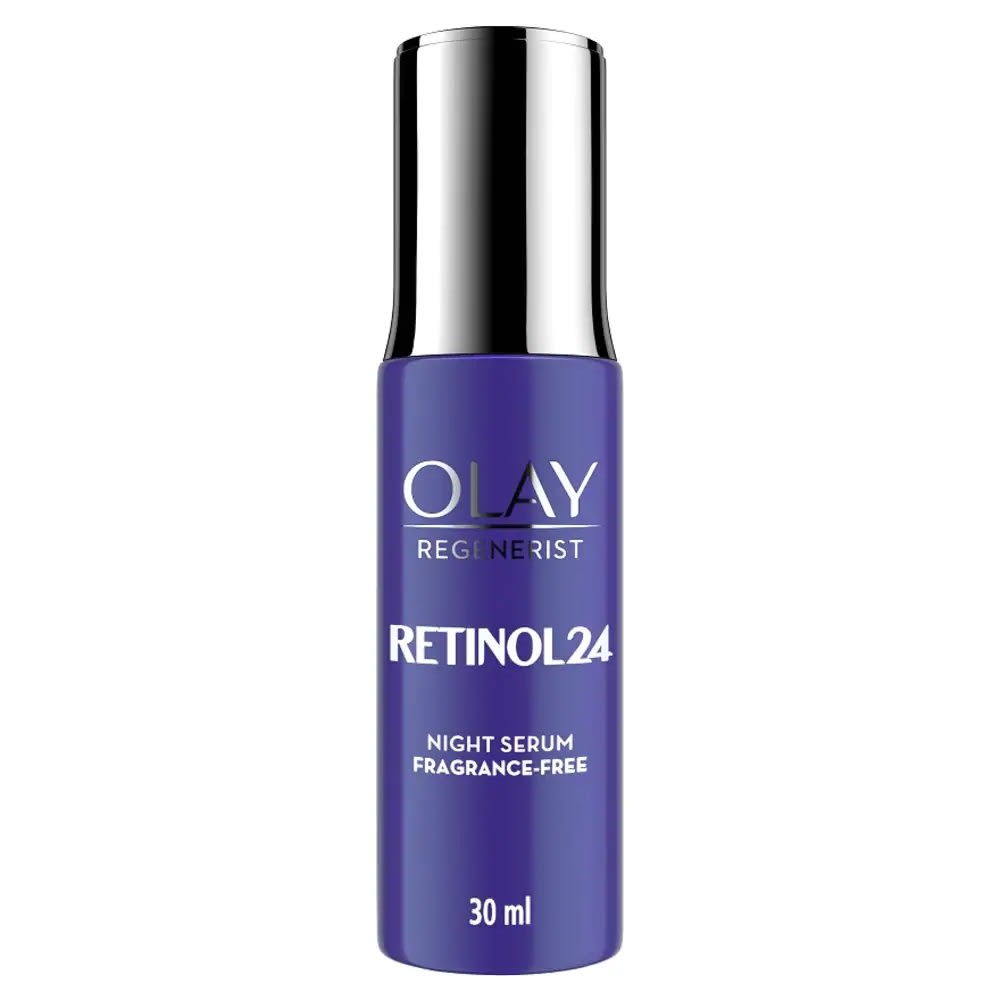 Check Olay Regenerist Retinol 24 Night Facial Serum price below:
add_circle
Has both Retinol and Niacinamide
add_circle
Shorter down time
Overview
Olay Regenerist Retinol 24 Night Facial Serum works overtime at night as it promises to transform your skin. With Olay's Retinol formula, you will notice the reduction of fine lines and wrinkles around your face with your skin moisturised.
Details
Provides 24 hours of hydration with the Vitamin B3 formula.

Minimises pores and reduces dark spots and wrinkles.

Transforms your skin within 28 days
Who Is This For
This face serum is perfect for those who prefer doing their skincare routine in the middle of the night after they are done with their work. However, according to the reviews, it is not suitable for sensitive skin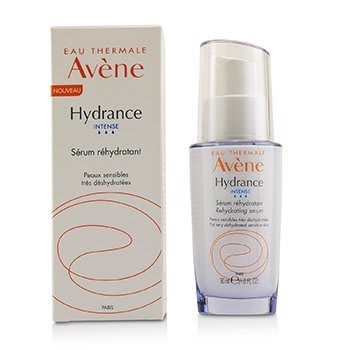 Check Avene Re-Hydrating Serum price below:
add_circle
Sensitive Skin Friendly
add_circle
Contains natural Avene Thermal Spring Water that works gently on the skin
remove_circle
Contains Fragrance
We know how tough it is for people with sensitive skin when it comes to choosing the right skincare products. This is because most of the time, their skin reacts awfully to many products and becomes irritated. As such, we would like to recommend to you this re-hydrating serum from Avene.
Features:
This serum is formulated with the brand's iconic ingredient, Avene Thermal Spring Water which is just a truly luxury source from mother Earth. Avene's naturally sourced Thermal Spring Water does three things: skin soothing, calming and softening. Due to its low mineral content, it works extremely gently on the skin and is anti-irritating.  
Besides that, the serum contains Avene's own patented lipidic trio called Cohederm which works to enhance the cohesiveness of our skin barrier so it does better in retaining skin hydration. This can further reduce the fine lines that appear due to skin dehydration. 
Performance:
Many reviewers have shared their pleasant experience with the serum where it has kept their skin plumped yet fresh throughout the day. Some of them are peeps who suffer from skin sensitivity and they realised that the serum minimised their eczema symptoms.
Another thing that's worth mentioning is that this serum is recommended by some of the reviewers' dermatologists, which makes it even more promising.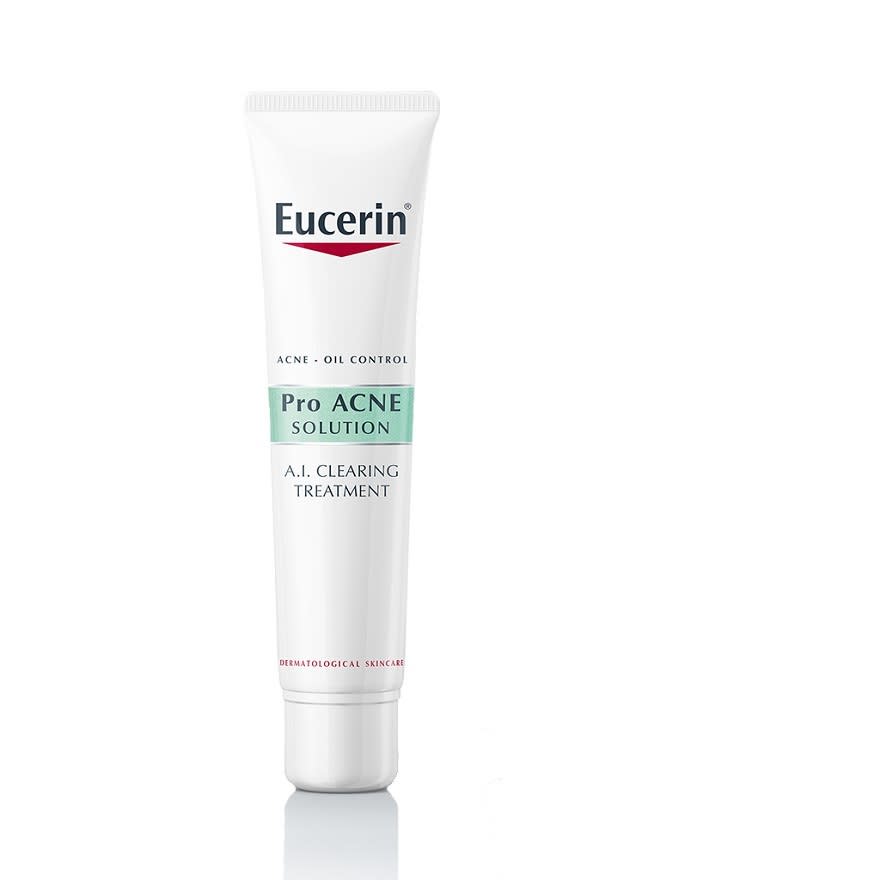 Check Eucerin Pro ACNE Solution A.I. Clearing Treatment price below:
add_circle
Can be used as a concealer and a sunscreen
add_circle
Results visible in a week.
add_circle
Microplastic-free
Overview
The Eucerin Pro Acne - A.I. Clearing Technology is designed to reduce the number of acne and heal acne scars with ingredients such as glycolic acid and polyhydroxy acid that help remove dead skin cells and smooths the skin. 
Details
Highly effective at removing dead skin and unclogging pores

Improves skin in just one week

Reduces inflammatory pimples. 
Who Is This For?
This face serum is suitable for those who are looking for a gentle, cleansing gel that can be used daily to remove excess sebum, pimples, and acne scars.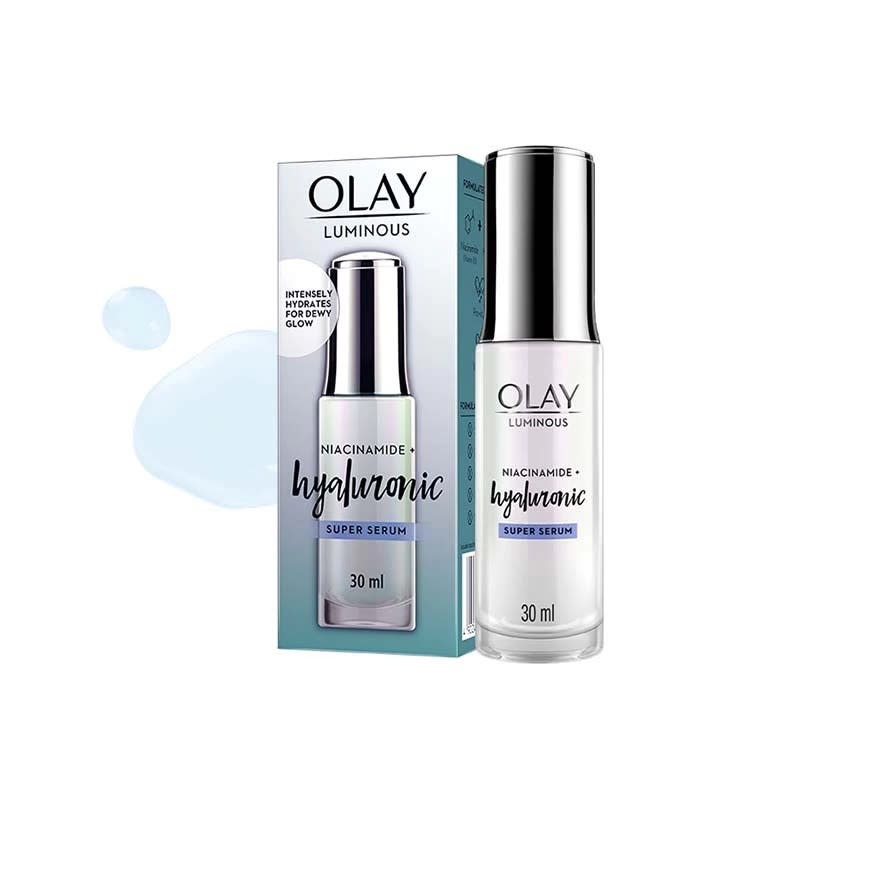 Check Olay Niacinamide + Hyaluronic Super Serum price below:
add_circle
Perfect for all skin types
add_circle
Helps in sebum regulation
add_circle
Deep hydration
OLAY Niacinamide + Hyaluronic Super Serum is specifically made to hydrate and regulate sebum control on your skin, giving the best of both worlds for those with combination skin.
Features
Face serum with Niacinamide and Hyaluronic Acid? That's the perfect duo for combination skin! Niacinamide is a popular skincare ingredient as it helps to brighten the skin and regulate sebum control whereas Hyaluronic Acid penetrates up to 10 layers deep into the skin to deliver intense hydration.
With this combination, the serum helps to regulate sebum control while delivering ample hydration, making this formula God Sent for those with combination skin. It also has a lightweight formula which is easily absorbed into the skin, leaving you with a beautiful dewy glow.
Performance
This serum is lightweight with a watery, runny consistency that absorbs quickly into the skin while providing ample hydration. The majority of its users are extremely pleased with its brightening effect thanks to the Niacinamide. Besides that, users also noticed their skin becoming less greasy after using this serum on a daily basis.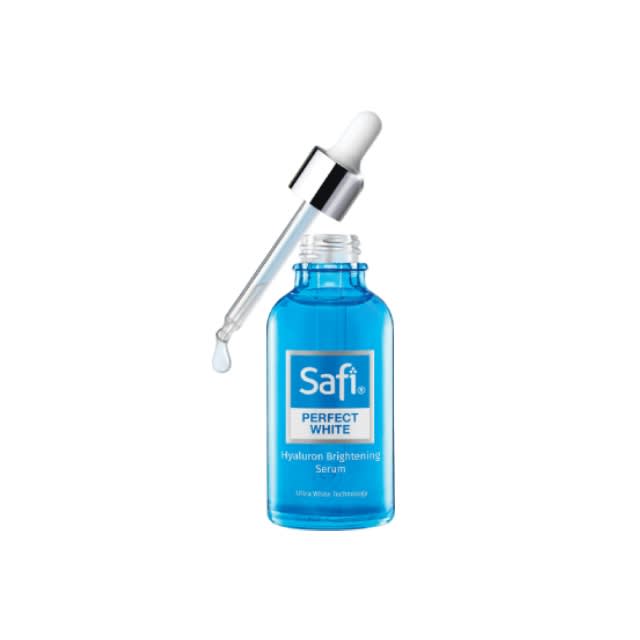 Check SAFI Perfect White Hyaluron Brightening Serum price below:
add_circle
Heals damaged skin
add_circle
Brightens complexion
add_circle
Smoothes the skin
remove_circle
Takes a while to see changes
Overview
Safi's Perfect White Hyaluron Brightening Serum is a lightweight hydrating serum that enters into the skin's layers to replenish nutrients and enhance skin translucency. It has been scientifically proven to improve the quality of the skin such as healing damaged skin and improving skin radiance. 
Details 
Contains hyaluronic acid that hydrates and glows your skin

Comes with Kakadu Plum which is rich in vitamin C that will repair damaged skin and brighten the complexion

Scientifically proven to soothe skin by 42%
Who is This For?
This face serum is suitable for those wanting to have moisturised skin that heals their damaged skin and brightens their complexion at the same time. It will take a while to show some results, but according to the user reviews, the results are worth it.
- What are the differences between Face Serum and Facial Oil?
Well, in terms of functionality, it is possible to mix up a face serum and facial oil as they both look quite similar on the packaging, are used in small amounts and are considered non-mandatory steps in a skincare routine. Both also have healing and moisturising benefits to your skin. 
If you appear to be one who always gets confused about which to get, no worries. We have got you covered with this list of their major differences.
1. Composition and Formula
Face serums are packed with active ingredients at a high concentration where the ingredients are in the form of small molecules. By active ingredients, they can be acids, such as glycolic acid, or vitamins, like the famous Vitamin C and Vitamin A. 
As for facial oils, they are made up of either a single type of oil or a blend of different oils extracted from the plants, such as rosehip oil and hemp seed oil. Oils are typically larger in molecular size. As such, face serums come with a better skin penetrating power and feel less lightweight on the skin compared to facial oils.
2. Functionality
Face serums are used to treat targeted skin concerns and serve a more specific purpose. For instance, Niacinamide helps to treat skin hyperpigmentation, Hyaluronic Acid for skin dryness and Vitamin C for skin dullness. 
On the other hand, while some facial oils have healing benefits such as tea tree oils for inflammation, they are typically used to add extra nourishment to the skin and act as a protective layer that seals in the products we have applied onto the skin.
3. Order in the Skincare Routine
As we should be aware, a skincare routine goes from applying the product with the thinnest consistency to the one with the thickest consistency. This is to ensure that our skin absorbs the products at their best. As mentioned above, face serums are made up of very small molecules. 
Hence, they are used before a moisturiser and after a toner while facial oils, which consist of relatively larger molecules, fall as the last step of the skincare routine to do the product seal-in.
---
- What are the benefits of using face serums?
If you feel like toners just aren't doing enough for your skin, then you should try out serums as they offer a more powerful dose of active ingredients that your skin needs! With that said, there is a serum out there for every user as everybody has their very own skin concerns. 
Essentially, serums are thicker and more powerful skincare products that deliver targeted treatment for the skin depending on its needs. It may be for acne, acne scars, hydration, texture, irritated skin, dull skin, hyperpigmentation, anti-ageing, sebum-regulation and the list goes on.
The benefits of serums are vast and depend on the key ingredients in each and every formula. 
For example, if the serum is rich in antioxidant ingredients (Vitamin C) then it is suitable for those who are looking for effects like brightening and anti-ageing.

 

Another popular ingredient used in serums nowadays is Retinol which is medically proven to reduce signs of skin ageing.
Other ingredients like Vitamin B5, glycerin, hyaluronic acid and its molecular variants are common in hydrating serums whereas you can find salicylic acid or niacinamide in formulas to combat acne.

 

Finally, you can find chemical exfoliants like AHAs in serums to boost skin's texture.
---
More beauty recommendations: