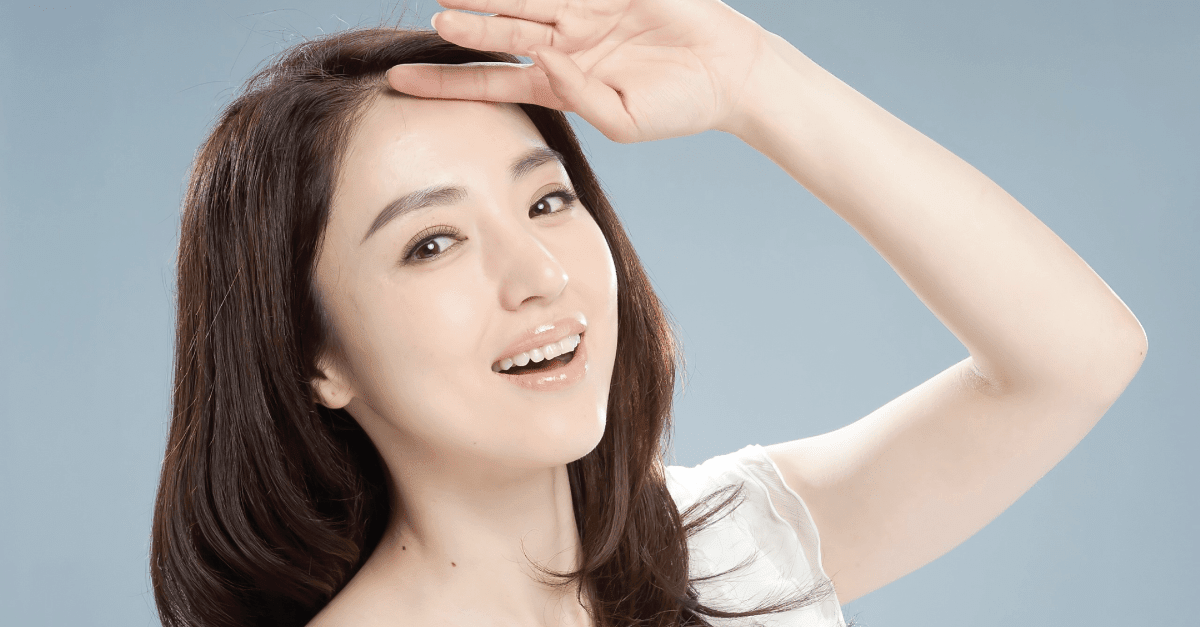 You've probably heard this skincare routine from like, all skincare lovers you know. Or, you may be doing this religiously. But do you know what they actually do?
What does a toner do to your face?
After cleansing, a toner is the first step to your skincare routine.
Toners are especially helpful to those who seek to not only balance the skin's pH levels but also prep the skin for better product absorption as well as mildly exfoliate dead skin cells. Hence, it is what you should be using right after cleansing and before your serums or moisturisers. Adding a facial toner to your skincare regimen is sure to improve your appearance, leading to brighter skin.
Can I use toner everyday?
For an even skin tone and to get a boost off your serums and moisturisers, it's highly recommended that you use toners every day. As mentioned, use toners after cleansing and before your serum or moisturiser. Do take note that if you use them before a day's out, wear sunscreen as the skin will be quite sensitive to UV rays after using toner.
Get the most out of your toner by getting one that will cater to your skin's needs. Here are our top recommendations!
Top 13 Toner Recommendations in Malaysia
Thayers Witch Hazel with Aloe Vera Astringent
Naturie Hatomugi Skin Conditioner
Pixi Glow Tonic
Sothys Clarity Lotion
Garnier Pure Active Toner
Nature Republic Soothing & Moisture ALOE VERA 90% Toner
Mario Badescu Glycolic Acid Toner
OLAY Total Effects Pore Minimizing Toner
Beyond The Remedy Rootrition Toner
Innisfree Jeju Volcanic Pore Toner
Hada Labo Whitening Lotion
DRGL Toner Oil Control
Klairs Supple Preparation Toner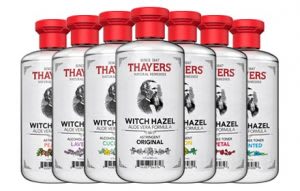 Thayers Witch Hazel with Aloe Vera Astringent uses natural ingredients such as witch hazel and aloe vera to cleanse, soothe and hydrate your skin. Unlike the typical witch hazel that you can buy in drugstores, the witch hazel found in Thayers' toner is organic, alcohol-free and undistilled, making it gentle and non-drying. This well-loved toner has been around for over 100 years and has been proven again and again to be effective and beneficial to the skin.
Promising review: "I like this. (It's) suitable for my sensitive skin and has lessened the redness on my face. I decanted it into a small spray bottle and apply it as a facial mist when my skin needs a little hydration." - Prianka Krishna
More: 10 Best Toners That'll Make Those Pores of Yours Almost Invisible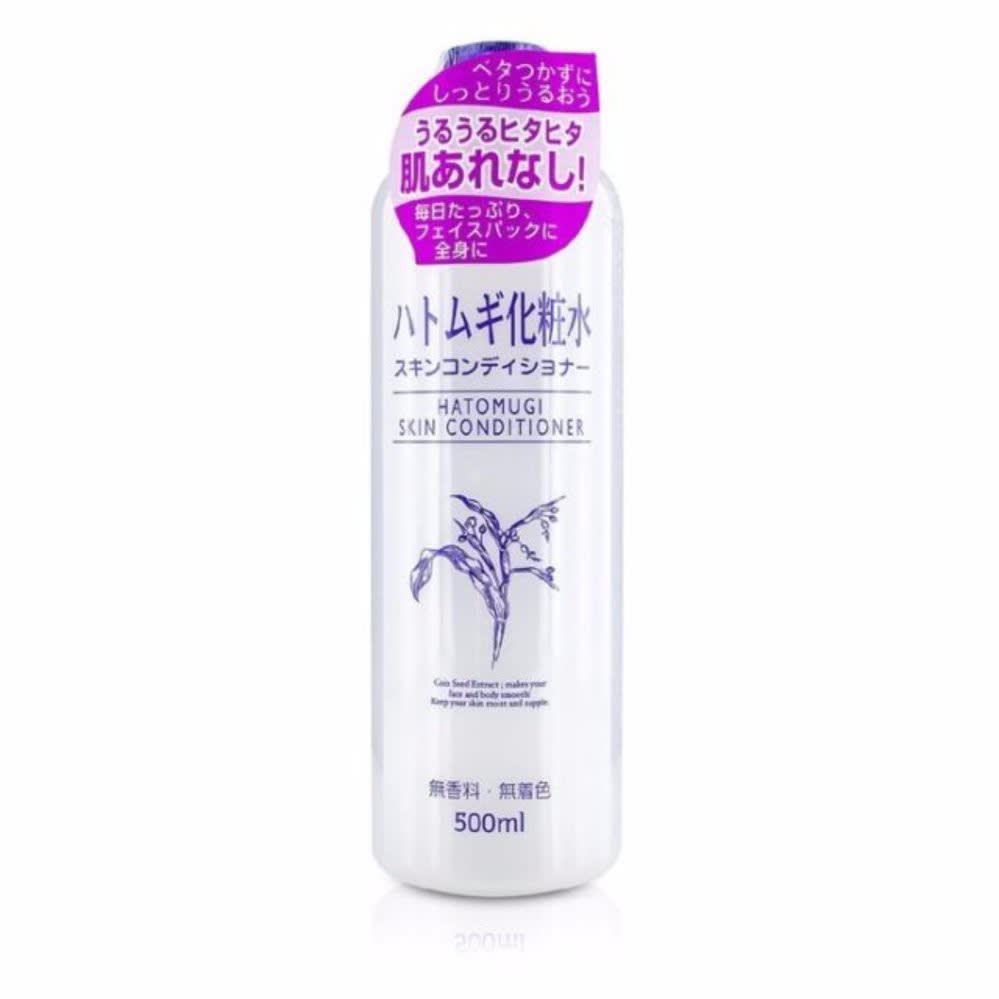 'Hatomugi', which is Japanese for Job's Tears (Coix lacryma-jobi), is this toner's secret ingredient that is commonly used for its medicinal benefit as well as for drinks like barley. The toner is formulated to tighten pores and moisturise the skin in order to slow down fine lines and ageing skin in total.
Moreover, the water-based toner is formulated with adlay which helps to clear acne as well as even out your skin tone, making it a winner in many books including oily and sensitive skin users. Additionally, coming in such a generous amount, the brand encourages you to use the toner on both your face and body. Use it as a facial mask by soaking some cotton pads and then put them on your face!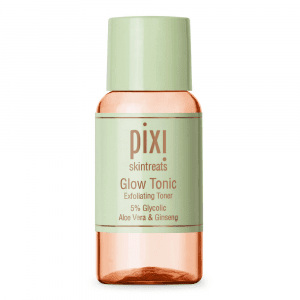 Aside from being moisturizing, this toner utilises botanical extracts such as ginseng which contains phytonutrients to ward off certain diseases as well as aloe vera for a soothing application. This toner works to exfoliate dead skin off for a brighter complexion, all the while staying gentle.
Promising review: "Not drying. Light exfoliation. No side effects. I like that it's so gentle that I can use it daily without causing redness and sensitive skin. With this, it helps (my) skin to absorb product(s) better, my skin does look better after using it." Jan Lee
More: Be Forever Young with These 11 Anti-Aging Skin Care Products
Restore your skin's pH level with this toner that's infused with the Witch Hazel Extract as the active ingredient. It's made for sensitive skin with fragile capillaries and has the ability to keep your skin hydrated. Redness, blemishes and other skin conditions will not be an issue anymore.
Promising review: "I use this and my redness has gone down so much that I no longer need to use concealer on my nose and cheek area. This lotion makes my skin feel really clean and is a good follow-up to the cleanser." - Jessica
More: 9 Face Serums to Get Rid of Dry, Parched Skin
Restore your skin's pH level with this toner that's infused with the Witch Hazel Extract as the active ingredient. It's made for sensitive skin with fragile capillaries and has the ability to keep your skin hydrated. Redness, blemishes and other skin conditions will not be an issue anymore.
Promising review: "I use this and my redness has gone down so much that I no longer need to use concealer on my nose and cheek area. This lotion makes my skin feel really clean and is a good follow-up to the cleanser." - Jessica
More: Rejuvenate Your Skin with these 8 Toners for Dry Skin
On a budget? Here's an affordable option for oily and acne-prone skin. Garnier's Pure Active Toner contains salicylic acid to help control sebum, fight acne and control shine. This is a good pick for those with troubled skin looking to start a basic skincare routine.
Promising review: "This toner is really suitable for acne prone skin, clogged pores and oily skin as it has salicylic acid in it to help clear the pores and oil. The price is very reasonable and affordable too!" - Sue Gin
More: Get the Best of your Skincare Routine with these 7 Toners for Combination Skin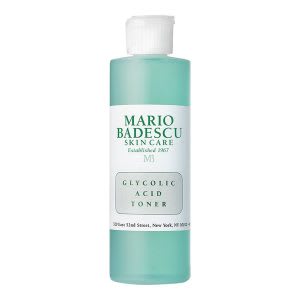 If you have dry skin, acne scars, hyperpigmentation, dealing with flakey or dull skin, glycolic acid is your best friend! Glycolic acid is a gentle exfoliator that will break down the dead skin cells to reveal a more radiant and brighter skin. Mario Badescu's Glycolic Acid Toner contains 2% glycolic acid and grapefruit extract which will help get rid of dry skin flakes, acne scars, and uneven skin tone.
Promising review: "This product is REALLY good! After two weeks (of using), my face is clearer and (more) supple! Helped my old pimple scars to lighten up and I rarely have pimples now!" - Celeste
More: Rejuvenate Your Skin with These 8 Toners for Dry Skin
Aloe vera is known for its soothing and healing properties. This moisturizing toner from Nature Republic contains 90% aloe vera to moisturize and soothes irritated skin. The lightweight and non-sticky texture make it perfect for combination skin types and everyday use.
Promising review: "Totally helped me to reduce my acne breakout. I used it together with Nature Republic's aloe vera gel. Works wonders!" - Nor Fateha Faten
More: Hydrate, Refresh & Set Your Makeup with these 11 Face Mists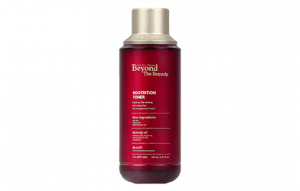 Our hot and humid weather makes long-lasting makeup seem impossible for oily skinned folks. Well, this toner is here to prove you wrong. Designed to control oil, it contains plant extracts and setting powder to give you smoother skin and a matte finish, which creates a perfect base for makeup. No more touch ups halfway through the day.
Promising review: "I love that this Total Effects Toner does not make my skin sting or tingle. It just cleans the dirt out of it and makes it feel good! It is easy to apply and can be purchased at most good chemists." - Kaz
More: Be Forever Young with these 11 Anti-Aging Skincare Products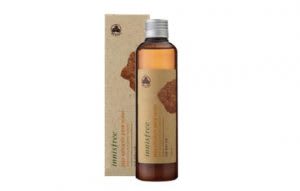 Innisfree's Jeju Volcanic Pore Toner contains volcanic clusters that are harvested from Jeju Island. The volcanic cluster is a special ingredient that has anti-bacterial and detoxifying properties, making this toner effective in tightening pores and removing excess sebum.
Promising review: "The best toner I've ever used! No breakout, not oily and make my skin really fresh. Also noticed that my pores getting smaller. Definitely will repeat purchase." – Asyiqin
More: Clean Out Your Pores with these 8 Clay Masks
Japanese toners, also known as lotion, are simple yet powerful. Hada Labo Whitening Lotion contains three types of hyaluronic acid: arbutin, vitamin C and zyun to effectively moisturize and brighten your complexion. Give this toner a try and watch your acne scars, freckles, hyperpigmentation and uneven skin tone disappear.
Promising review: "(This toner) has never disappointed me. (It) blends well even after applying foundation. I always use (it) mixed with foundation. The formula is much more easier to apply on the skin & your skin looks more radiant & fresh too." – Anisazziyati
More: Win Back Flawless Skin with these 8 Best Acne Creams
DRGL Toner Oil Control is infused with multivitamins and amino acids to fight free radicals. It will also boost collagen production for a more plump and youthful skin. Not only that, this toner controls your skin's sebum production to ensure that you look shine-free all day.
Promising review: "This (toner) is scent-free and very gentle. I haven't had much luck with toners as most toners cause breakouts or sting my skin. This is so gentle and my skin reacts well to it." - C
More: 10 Toners to Help Keep Your Oily Skin In Check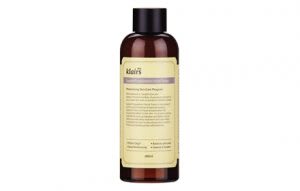 add_circle Absorbs well into the skin
add_circle Gentle formula
remove_circle Dry skin users may need to use more product for hydrating effect
If the toners you've tried in the past have irritated or stung your face, try out Klairs' Supple Preparation Toner. It is formulated without chemicals to be gentle enough to hydrate and smoothen sensitive skin texture while balancing the pH levels of your skin barrier. A balanced skin pH means better absorption of the next few products in your skincare routine.
Promising review: "I use this after I use my cleansing toner. This toner helps to prepare the skin to absorb the serum and moisturiser that I apply much better." - YRNG
More: Nourish Your Sensitive Skin with these 14 Skincare Products
---
Picking the best toner for your skin type
Toners that exfoliate and rebalance are the best for people with oily skin. These are such as AHA and BHA toners that are formulated with additional acids to remove dead skin cells and dirt. While AHA products are typically suitable for most skin types, BHA products are more suited for oily and sensitive skin.
If you have combination skin, you'll want a toner that clears excess oil, rebalances and moisturises instead of over-drying the skin. As a general rule of thumb, you're going to want to avoid products with ingredients that are too harsh or heavy. Instead, opt for products with natural acne-fighting properties and gentle exfoliants such as witch hazel.
It's a common misconception that people with dry skin should not be using toners. However, getting a hydrating toner might just be the hydrating boost that your skin needs to restore your skin's moisture balance and combat redness and flakiness. Always select products that have moisturising properties. Cucumber and aloe vera extracts are also helpful to soothe and refresh your skin.
Sensitive-skinned people need to be extra mindful of what they apply on their skin. Hence, it's best to opt for gentle products. Always select alcohol-free toners and those formulated with natural ingredients. Ingredients such as aloe vera are also helpful to soothe the skin.
If wrinkles and ageing skin are your primary concern, moisturising toners with the ability to balance your pH levels are your best bet. Look out for ingredients such as almond oil, glycolic acid or honey and toners that are rich in antioxidants - these help to restore suppleness and radiance to your skin.
---
Reminder: Use it at the RIGHT time
In short, people would say that a toner goes on your skin after cleansing. But, get the best of this step by making sure you are doing it correctly. This means applying it within a minute of having cleansed your skin. The molecules of your toner penetrates through your skin more effectively when your skin is moist. Do this, and trust that it will make all the difference!
Disclaimer: The pricing shown is just a good indication of how much these products are worth. The prices could change based on the e-commerce promotions that are going on. If some of the products are not available, do email us at [email protected] Thank you!