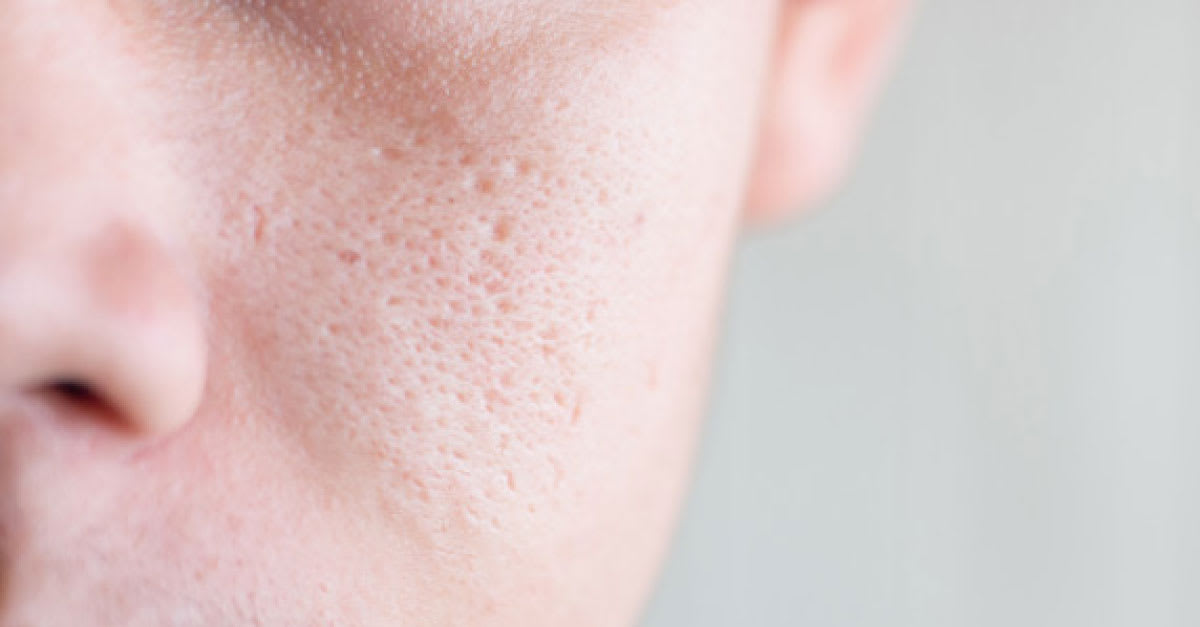 Looking for a way to keep you pores debris-free and as unnoticeable as possible? Toners are your best friend. The best part is that there's always a toner that can suit your skin type and skincare needs. Here are the best toners available to treat unsightly pores.
Best Witch hazel toner for pores
Price from RM45.00
Witch hazel is a well-known astringent that does wonders on reducing the appearance of pores while regulating oil levels. Thayers Witch Hazel with Aloe Vera Astringent comes in seven different scents to choose from depending on if you want the refreshing, cooling effect of cucumber or the sweet floral smell of lavendar.
But don't worry about missing out, because no matter what you choose, all of them have the same staple ingredients that keep your skin thoroughly cleansed and youthful.
Best toner for pores and blackheads
Price from RM54.00
This Umbrian Clay Toner from Fresh uses mineral-packed Umbrian clay to counter congested pores for a refined and clear complexion. The addition of sandalwood, lavender floral water, and cinnamon bark together with burnet root extract helps to soothe and balance out the skin's oil-hydration ratio. As a result, you can get smoother, softer skin.
Best toner for pores and acne
Price from RM19.90
If you're searching for the best bang for your buck, here it is. The Refining Treatment Toner not only tightens and minimise pores, but also remove excess oil from the skin without dehydrating it. Packed with amazing ingredients such as Omega White-C, allantoin, and various fruit extracts, the toner aims to keep the skin hydrated. Additionally, the toner's Witch Hazel properties keep oil to a minimum.
Best toner for clogged pores
Price from RM59.00
Your skin deserves the best of the best. This toner contains powerful ingredients that help keep the skin at its optimum level, no matter which skin type you are.
Green tea, witch hazel and aloe vera help minimises excess oil while white willow bark and ginger root reduces the appearance of inflamed skin. It even goes a step further by using jasmine flower water for ultimate relaxation.
Best toner for pores and combination skin
Price from RM24.00
This toner is a favourite among many skincare addicts. Not only is its formula incredibly gentle on all skin types, but it also contains exfoliative glycolic acid, which is balanced by a blend of hydrating ingredients such as aloe vera, ginseng and various botanical extracts. These all contribute to smoother and brighter skin that glows.
Best toner for pores and wrinkles
Price from RM40.00
Don't let dead skin give you a 'dead' appearance. Mario Badescu's Glycolic Acid Toner strips away dead skin cells to reveal a smooth layer of fresh skin that instantly gives you a youthful glow. At the same time, the toner also minimises pores while smoothen fine lines and wrinkles as well as speeding up the skin's natural cell renewal process.
Best toner for pores Korean
Price from RM50.00
What's better than unclogging congested pores? You can do so with Innisfree's Jeju Volcanic Pore Toner. Using its unique ingredient which is volcanic ash, it draws out debris and impurities from deep inside the pores. The toner also features Jeju Pine Spear extract that regulates the sebum levels of the skin while retaining enough moisture to keep it well-hydrated.
Best drugstore toner for pores
Price from RM17.36
Wholesome ingredients don't always have to come at a high price. This toner features many skin foods such as witch hazel extract, which targets the pores, as well as nourishing aloe vera, ginkgo biloba and grape seed oil extracts. The toner powerfully reduces the appearance of pores while simultaneously soothing red and irritated skin.
Best toner for large/open/big pores
Price from RM17.00
This product may be lightweight on the skin, but it sure packs a punch against large pores. Featuring glycolic acid from sugar canes, its formula effectively removes dead skin cells and dry flaky skin. At the same time, it increases the cell turnover rate to expose a markedly improved and even skin complexion.
Best toner for pores and redness
Price from RM42.00
With this vegan and alcohol-free toner, you're doing good to both your skin AND the environment. Kopari's Coconut Rose Toner combines the soothing and nourishing effects of coconut and rose to appease red, irritated skin while preventing blemishes and acne breakouts. It also keeps your skin refreshed and ready to face the day ahead.
Disclaimer: The pricing shown is just a good indication of how much these products are worth. The prices could change based on the e-commerce promotions that are going on. If some of the products are not available, do email us at [email protected] Thank you!