Unfortunately, we all have to experience the wrath of acne as teenagers. However, this condition stays for some people when they reach adulthood, and it can be annoying. Thankfully, there are thousands of products that are made specifically to keep acne at bay. Find out from the list below what works best for your skin.
Quick acne skincare routine guide:
When it comes to these pesky breakouts, your routine should target to remove excess oil and clean up pores. At the same time, the routine should help heal your existing blemishes while providing adequate moisturisation so that your face won't produce excess oil.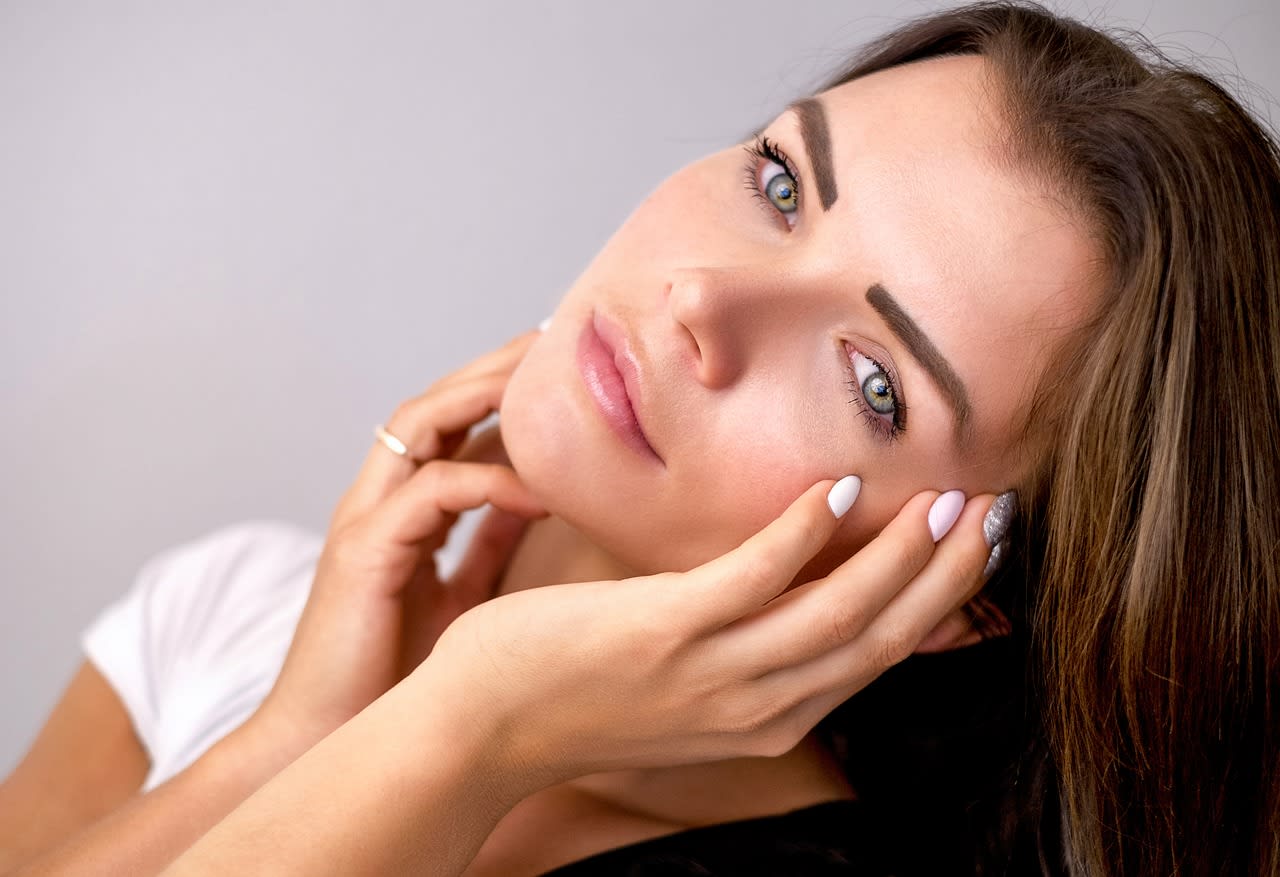 1. Cleansing
It's important that you cleanse thoroughly while being gentle instead of scrubbing. The last thing you'll want to do is further irritating your already sensitive skin. With the right cleanser (that's meant for acne), it will clean your face properly as well as providing soothing and healing benefits to acne.
Choose cleaners that have salicylic acid or benzoyl preoxide; the ingredients help to exfoliate dead skin cells away and kill bacteria that causes breakouts respectively. For makeup-wearers, try double cleansing (cleanser, rinse, and repeat one more time) to effectively get rid of all your makeup residue.
2. Toner/Astringents
Astringents work to remove excess oil whereas toners help remove excess dirt as well as hydrate and prep the skin for better product absorption moving forward. Toners also exfoliate the skin gently, translating to astringents being the stronger form of toners.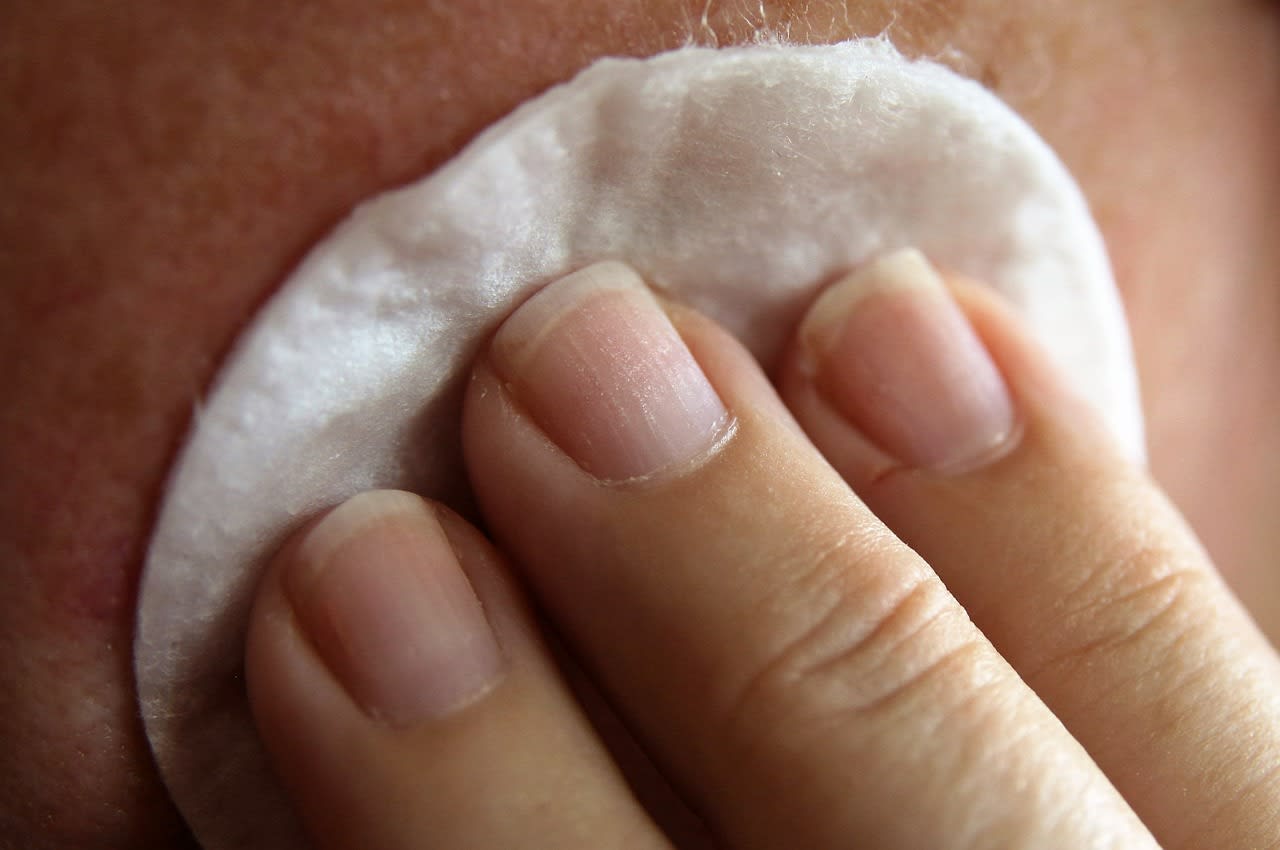 Depending on your skin type, one may suit you better than the other. If your skin tend to be sensitive or dry, toners would be better. If you're the opposite, try the astringent!
3. Acne Medication and Treatments
Here's the right moment to apply your treatments and similar products. After making sure your face is dry, apply your medication with clean fingers.
Depending on the type of treatment, we recommend sweeping the medication across the acne-prone area instead of only on acne and pimple themselves. The reason being is to lower the chances of incoming breakouts.
4. Moisturiser
Moisturisation is still important as you're adjusting your body to accept healthy moisture instead of producing excessive oil (because your body thinks the skin is dry itself).
Go after oil-free or gel and water-based moisturisers as these types are fast-absorbing for a lightweight feel. At the same time, they usually contain less harmful chemicals and have more botanical ingredients that are good and soothing for your skin.
5. Sun protection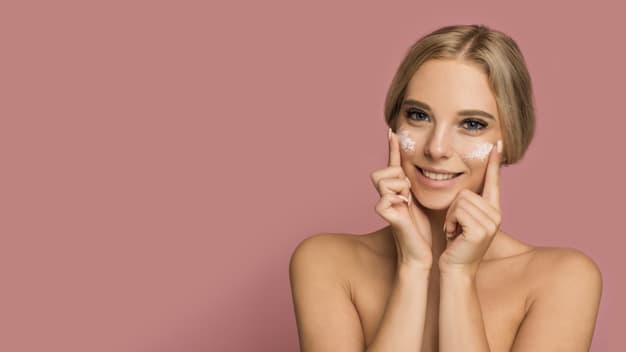 When you're out, sun protection is a must no matter if you're going to be indoors or outdoors. As climate change worsens, so will the effects. Sun and UV/UB rays can cause skin pigmentation and wrinkles.
With sunscreen, you not only prevent those but also shield yourself from free radicals (ex. air pollution) which can cause breakouts due to dirt entering and clogging up your pores.
Choose a sun protection product that is meant for facial use. They are generally less oily and is full of minerals friendly to the skin.
---
Here are the top acne skin care products to consider: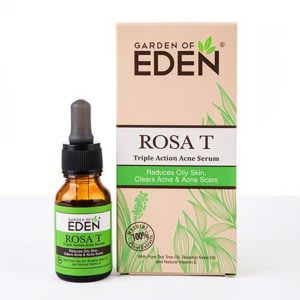 Garden Of Eden Rosa T Triple Action Acne Serum
RM 31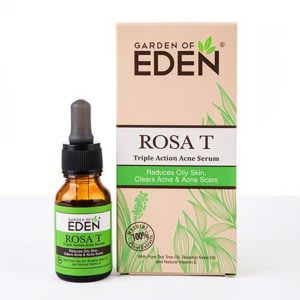 Garden of Eden's Rosa T Triple Action Acne Serum is a nourishing product containing antibacterial tea tree oil which can remove acne-causing bacteria. It also features grapeseed oil, a natural source of vitamin E and proanthocyanidin that can help fade acne scars. You'll also find rose hip seed oil in the ingredient that can repair scars and promote skin cells regeneration
---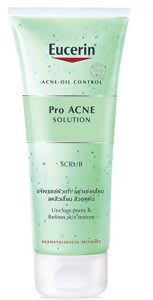 Eucerin Pro Acne Solution Scrub
RM 41.3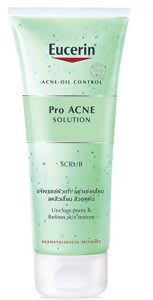 Eucerin's Pro Acne Scrub has been clinically-proven to improve the appearance and condition of your skin. It works to cleanse clogged pores, reduce blackheads and decrease dark spots through natural exfoliative microparticles. This product also features lactic acid, which acts as a gentle chemical exfoliant to help reveal a smoother and more even skin texture.
---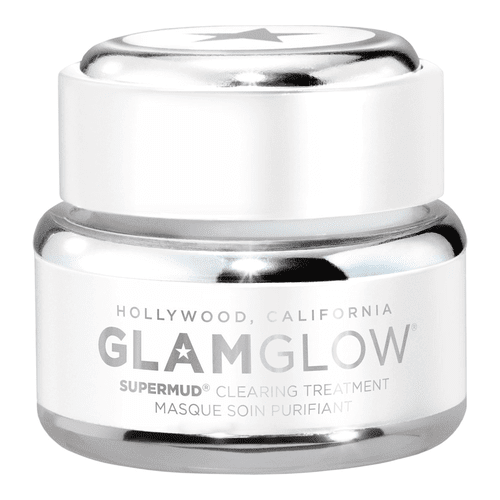 Glamglow SUPERMUD Clearing Treatment
RM 99.00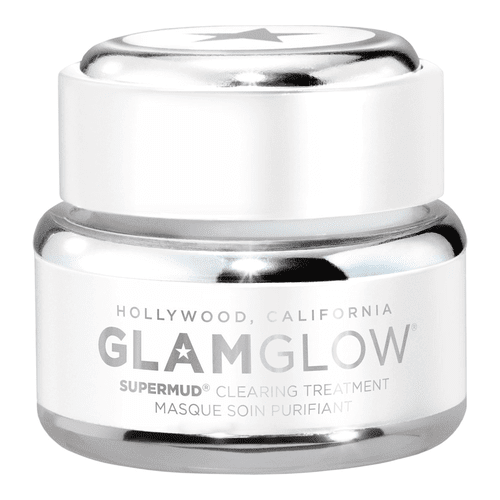 Glamglow mask is made with a powerful mud formula containing a blend of six acids to bring the oil levels to a balanced state. It works to aid pimples, acne scars, redness and bumps. Additionally, this mask has activated-X charcoal to help lift impurities, leaving your skin clean and healthy.
---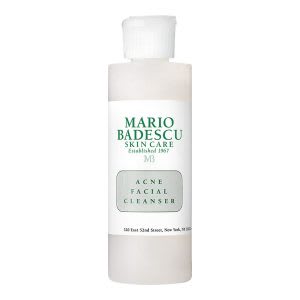 Mario Badescu Acne Facial Cleanser
RM 81.00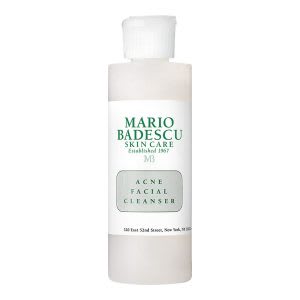 add_circle
Clear excess oil without drying the skin
add_circle
A little goes a long way
add_circle
Good bottle design - dispenses product without leaking
Unfortunately, acne doesn't always magically disappear the moment you hit adulthood. Luckily, this facial cleanser by Mario Badescu works pretty well to tackle the problem. The cleanser has the potent acne-busting salicylic acid in its ingredient to treat blemishes and new acne. Additionally, it also contains soothing aloe vera and chamomile, which can keep your skin relaxed and refreshed.
---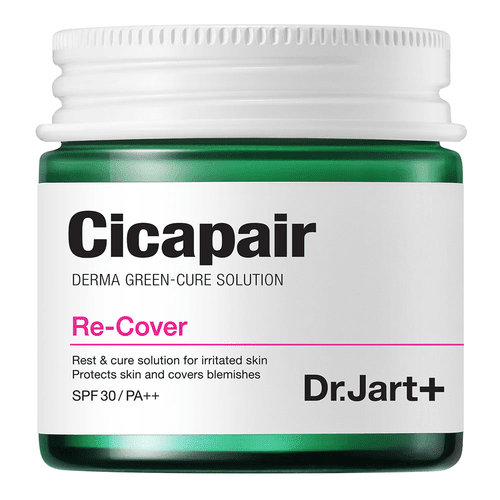 Dr. Jart+ Cicapair Re-cover SPF 30/PA++
RM 215.00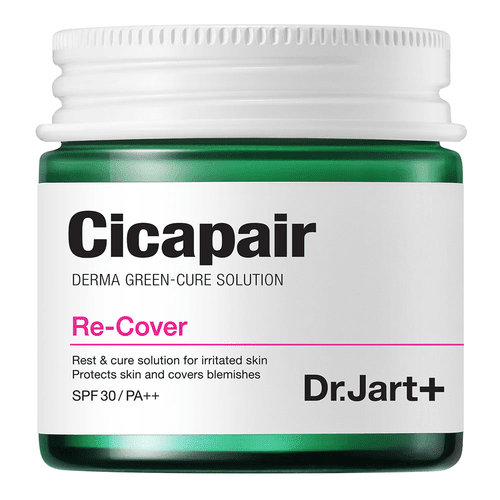 This colour-correcting cream from Dr. Jart can cover up redness while actively fight against sun damage. It turns from green to beige when applied on the skin and expertly conceals redness and blemishes. Besides, it can protect your skin against UV rays, keeping it bright and youthful.
---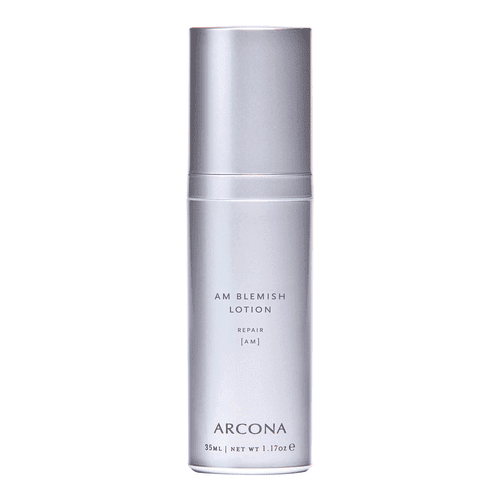 ARCONA AM Blemish Lotion
RM 158.00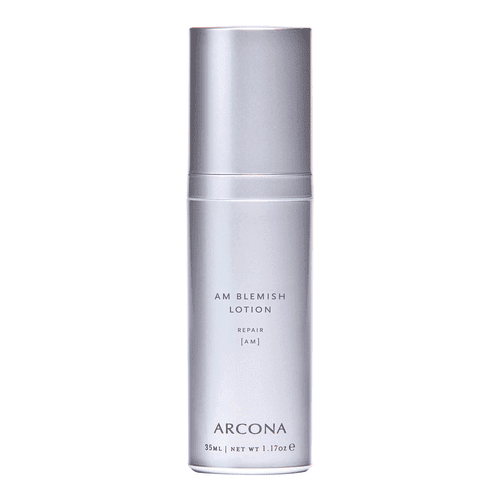 This moisturizer fights existing and future breakouts caused by bacteria with the help of natural ingredients that unclog pores and regulates the production of oil. It contains salicylic acid, which is an effective anti-fungal and anti-bacterial agent. Additionally, the tea tree extract in its ingredient can soothe your irritated skin while clearing out impurities.
---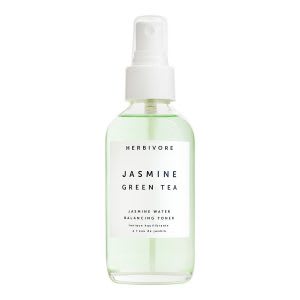 Herbivore Botanicals Jasmine Green Tea Balancing Toner
RM 169.00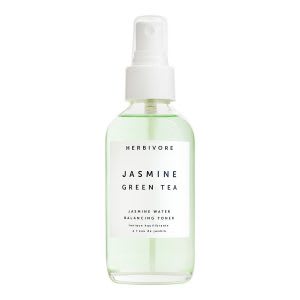 Pregnancy is a delicate time in a woman's life, so if you're looking for a gentle product that still does a good job, then this is definitely for you. This toner fights away toxins with its organic jasmine water, powerful antioxidants, green tea, willow bark and witch hazel. It can also regulate sebum levels and clear your skin's complexion.
---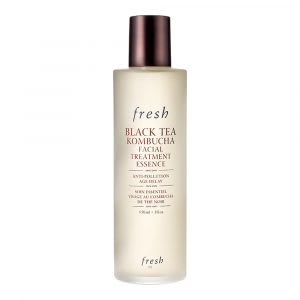 Fresh Black Tea Kombucha Facial Treatment Essence
RM 292.00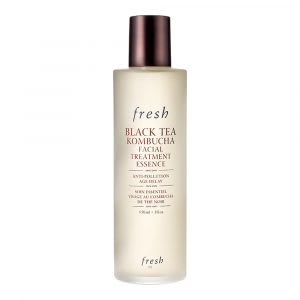 As they say, time is of the essence. This silky smooth essence contains kombucha, an ingredient that is incredibly rich in antioxidants. It works to go against pollution and other damaging environmental elements while hydrating your skin. Additionally, this essence also reduces the signs of ageing, fine lines, age spots and saggy skin.
---
Disclaimer: The pricing shown is just a good indication of how much these products are worth. The prices could change based on the e-commerce promotions that are going on. If some of the products are not available, do email us at [email protected] Thank you!
Like writing about great products? We're hiring! Learn how you can write for us!