Not all moisturizers available in the market are suitable for our skin type. If you have dry skin, it's important to pick a suitable moisturizer to hydrate your face. We've put together a list of the best moisturizers to soothe your dry skin.
Does Moisturiser help dry skin?
Definitely. Moisturisers help hydrate the outermost layer of your skin and all the way inside your cells, sealing in the moisture. You'll need to use a good moisturiser, especially one made for dry skin to avoid flaking, cracking and fast ageing. However, moisturisers for dry skin are usually very concentrated and contain little to no water content. So it's advisable to apply right after you shower while your skin is still damp, or use a good toner prior to moisturising your face.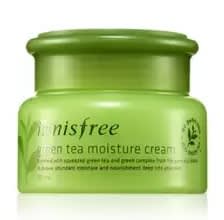 Having dry skin is already bad enough but having sensitive skin on top of that is even worse. This is where the Innisfree Green Tea Moisture Cream comes in as your knight in shining armour. With green tea leaf extracts all the way from Jeju, it helps with moisturizing the skin to prevent dehydration. This moisturizer is highly infused with their organic green tea has a natural fragrance.
---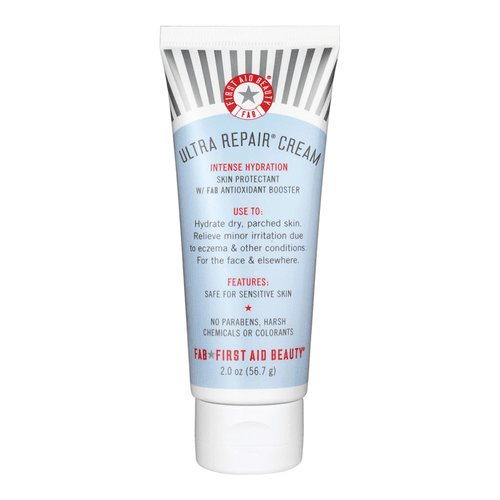 add_circle
Eczema-friendly
add_circle
Absorbs easily
add_circle
Does not leave sticky residue
add_circle
Gentle yet moisturizing
remove_circle
Doesn't smell pleasant
For all you vegan freaks out there (don't worry, I'm with you), if you're looking for a cream that is anti-animal cruelty, then the First Aid Beauty Ultra Repair Cream is perfect for you. This cream works similar to other moisturizers and it is perfect for your dry skin. Although it is a little pricey, think of all the animals that you are saving, plus, it works wonders on your skin.
---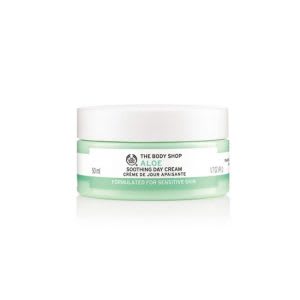 add_circle
Soothes the skin
add_circle
Calm inflamed skin
add_circle
Good for sensitive skin
remove_circle
Small quantity in a tub
The Body Shop Aloe Soothing Day Cream mainly focuses on those with dry, sensitive skin. This moisturizer is known for being hydrating and will restore the moisture to the skin. This moisturizer works well with sensitive skin as it contains aloe vera and glycerine which hydrates and soothes dry skin. If you're not a fan of fragranced moisturizers, then don't worry as this moisturizer has a neutral smell and helps with comforting sensitive skin.
---
More: Hydrate Your Skin with These Top 13 Face Moisturizers for Every Skin Type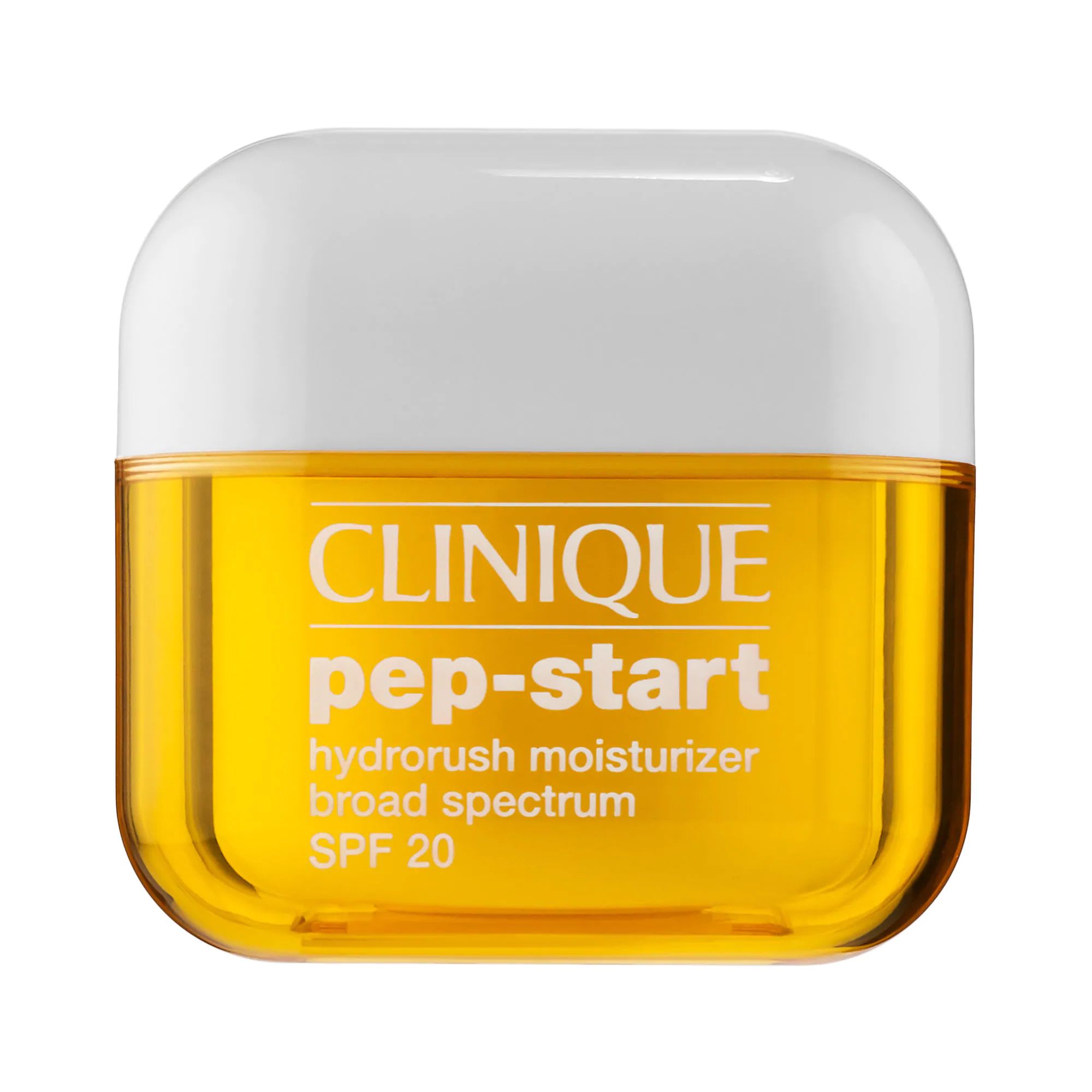 If you are new to the skincare world and you are a little skeptical in buying cheap moisturizers, then let me help you out. The CLINIQUE Pep-Start HydroRush Moisturizer is a great moisturizer that works wonders on dry skin.
Still in doubt? This moisturizer also contains SPF and can be doubled as your sunscreen as well – value for your money! And if all that's still not enough, it's cute and small enough for you to carry it around with you everywhere you go so your skin can feel fresh and remain moisturized at all times.
---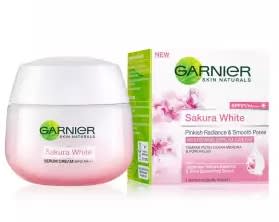 For fairer skin and a rosy finish, there is none better than the Garnier Sakura White Pinkish Radiance Moisturizing Cream. This moisturizer helps with refining rough skin texture and brightening by removing dark spots on the skin.
The best part is that it also works as an SPF protection from UV rays. Although it may be a little greasy and thick when applied, the results of the cream will leave your face hydrated and moisturised!
---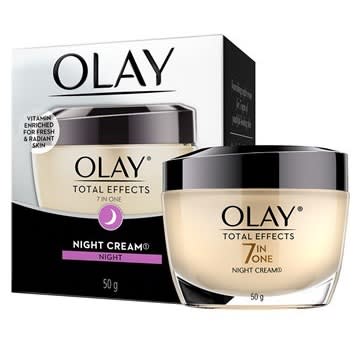 Studying for an exam is stressful. Paying off bills are stressful. But ageing brings stress to a whole other level. With all this stress, it is almost impossible to avoid wrinkles on the face which then makes us spend tons to fix the imperfections. However, with the OLAY Total Effects Anti-Ageing Night Cream, you will be able to see a younger you in just a few weeks.
This rich cream ensures that your skin stays firm and reduces the stress of the fine lines on your face. The best part about it is that it is made of natural ingredients which is perfect for those with sensitive skin.
---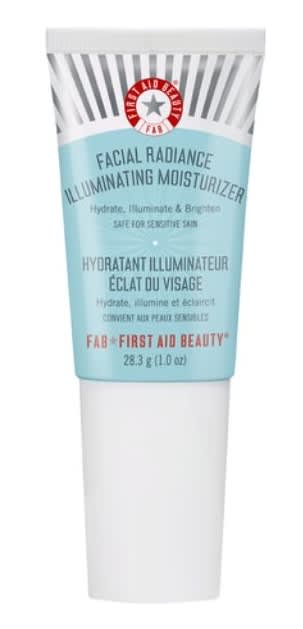 If you have a rough and bumpy dry skin, then First Aid Beauty's Facial Radiance Illuminating Moisturizer is the one for your skin. This moisturizer is a gel-cream that contains ingredients such as gatuline radiane and chromabright that helps with brightening the skin.
On top of that, the sodium hyaluronate in the cream works to improve the moisture in the skin. Many also use it as a highlighter due to the shine that comes with the moisturizer so that you can dazzle while staying moisturized.
---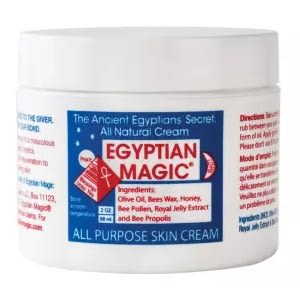 If you are a victim of eczema-prone skin, then it's time to make serious changes in your daily skincare routine. With skin like that, it is common for you to feel itchy and have flaky skin. No worries, as there are many around the world that face this and they have recommended the Egyptian Magic Cream as it has helped moisturize their skin, leaving it feeling soft. This moisturizer is absolutely chemical free as it is infused with strong natural ingredients such as olive oil, beeswax, bee propolis, bee pollen, royal jelly and honey.
---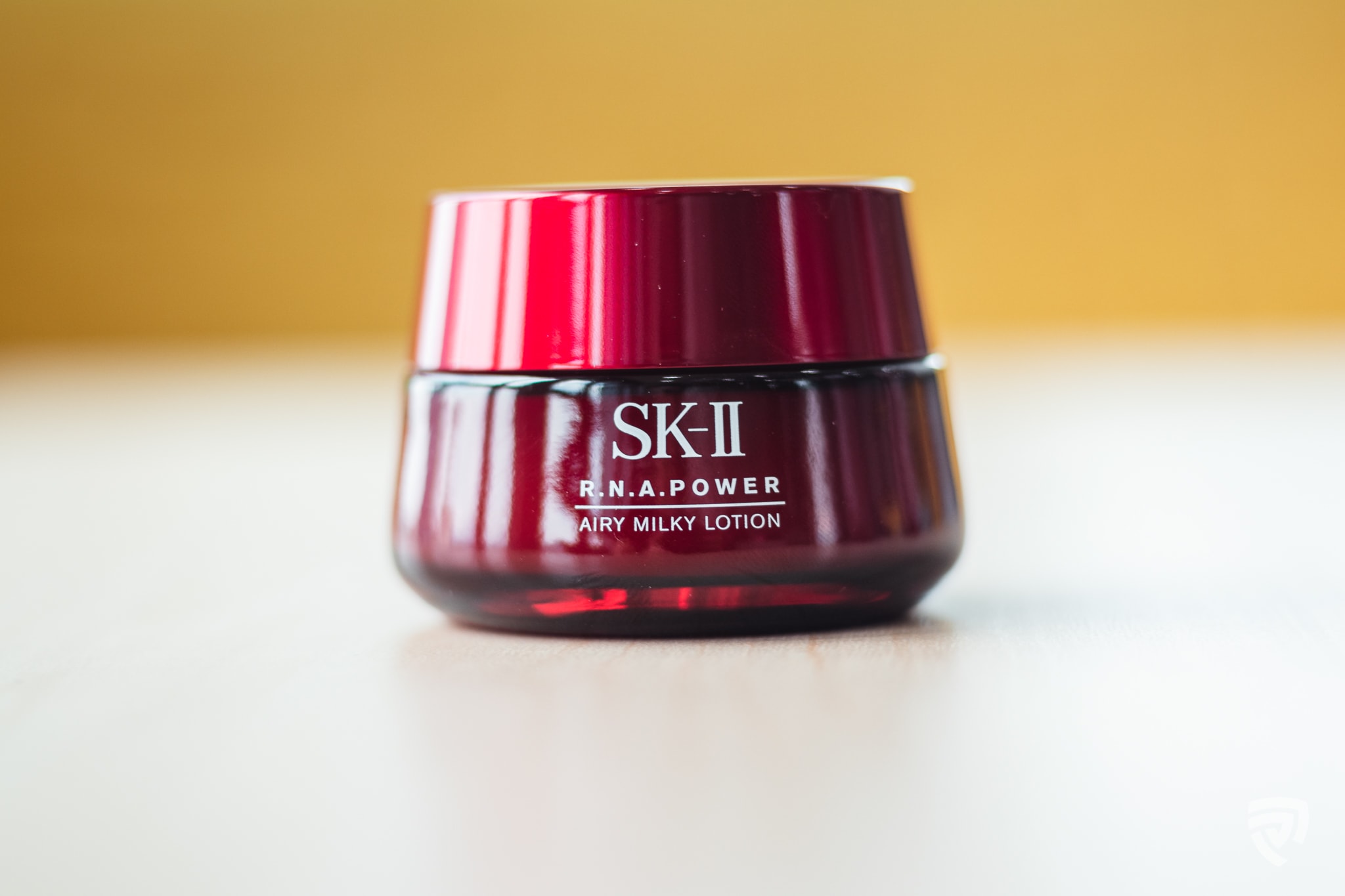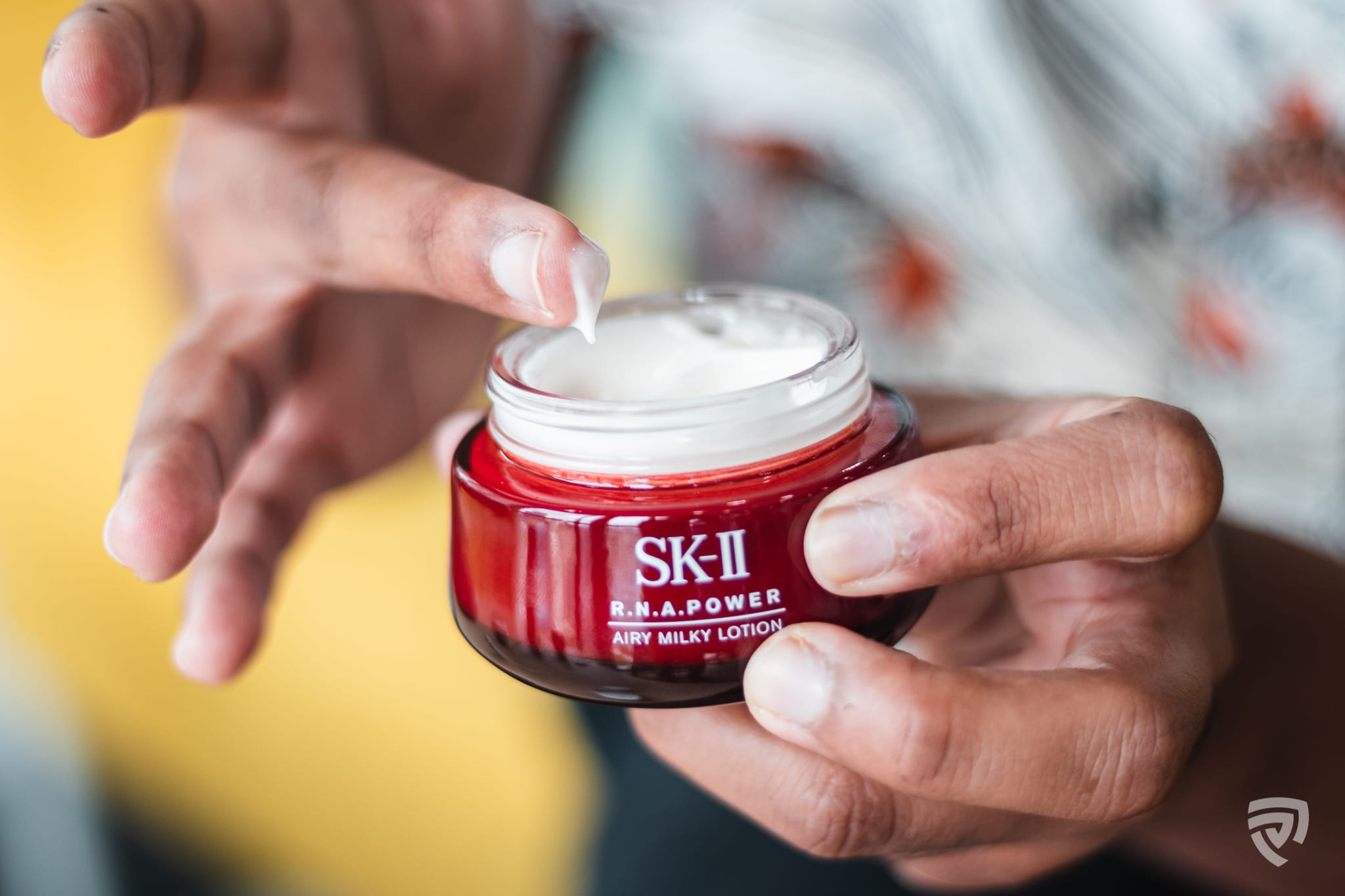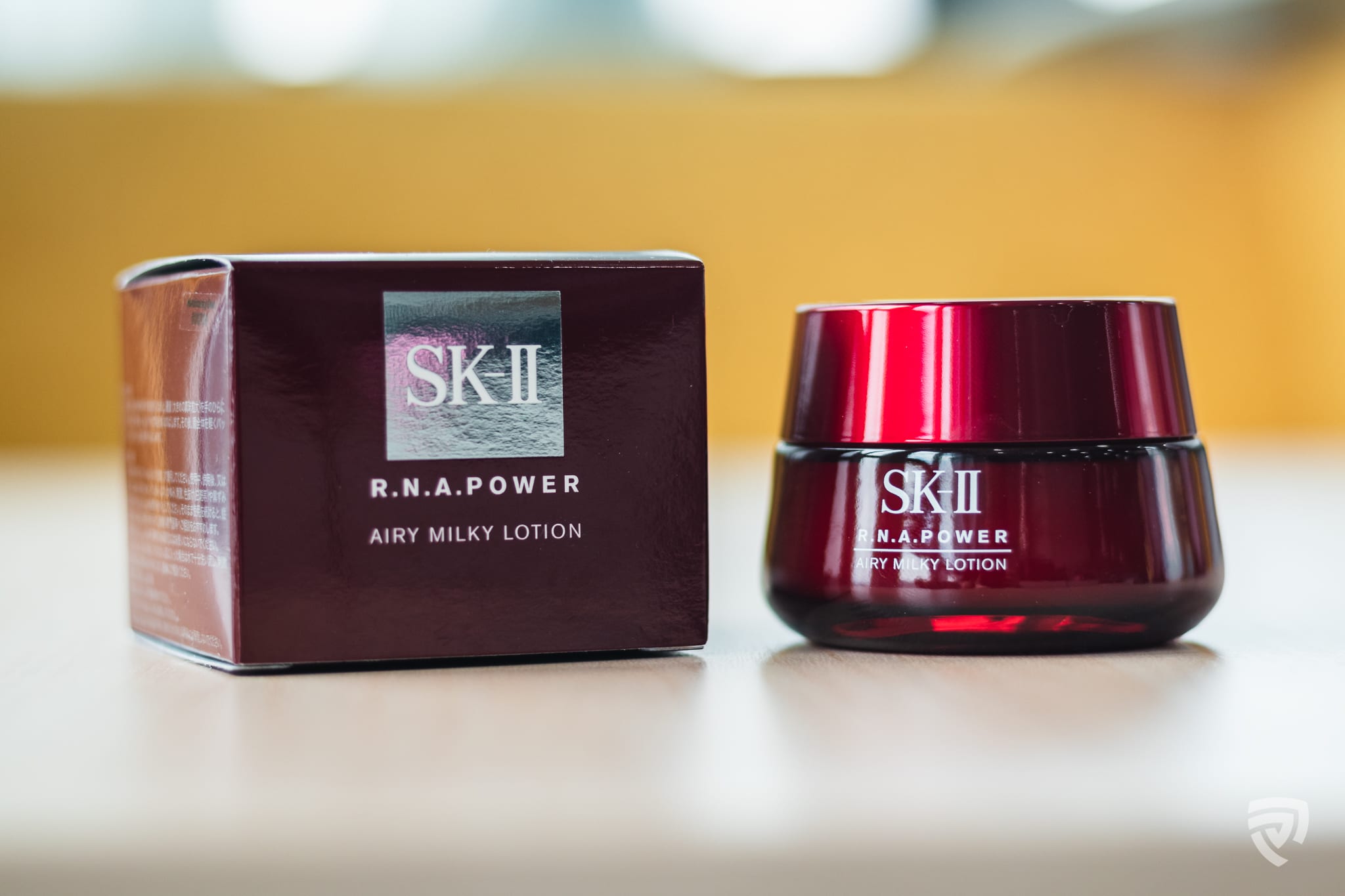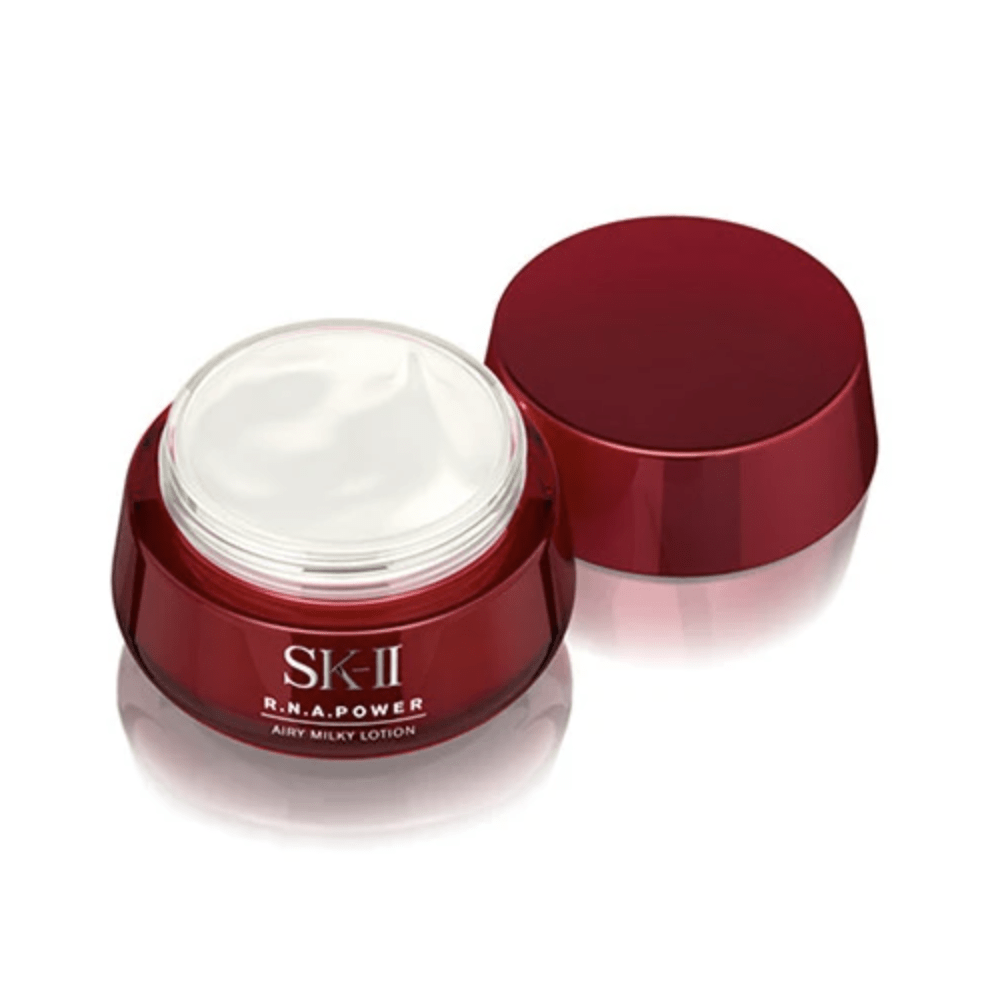 add_circle
Erase wrinkles
add_circle
Remove fine lines
add_circle
Get radiant and glowy skin
add_circle
Lightweight cream
By now, you've probably already known that it's crucial to moisturize your facial skin twice a day, right after you cleanse. You can skip all the other products in between (not that we encourage you to) but you should never skip the moisturizing step.
That's because, a good moisturizer can lock in all the moisture and nutrients, preventing them from evaporating from the deep layers of your skin.
As not all moisturizers work the same, this R.N.A Power Airy Milky Lotion from SK-II is lightweight, packed with nourishing ingredients and can be absorbed by your skin pretty quickly. It works to improve your skin tone, elasticity and suppleness to reveal a younger, healthier-looking complexion.
That aside, this moisturizer is also designed with SK-II's signature PITERA and RNArchitect Complex that works to lock in all the moisture in your skin while brightening it up. As a result, your skin is expected to look radiant, uplifted and healthy.
The PITERA and RNArchitect Complex is also created to improve the firmness of your skin while erasing wrinkles, fine lines, enlarged pores and dark spots caused by acne.
Every morning and night, right after you cleanse and tone, scoop a pea-sized amount of cream with your pinky and dot them on your forehead, nose, cheeks and chin. Then massage evenly all over your face in an outwards and upwards strokes – against gravity to lift your skin.
Don't forget to massage the cream down your neck too. When you're done, gently pat your palms down all over your face and neck to encourage further absorption.
---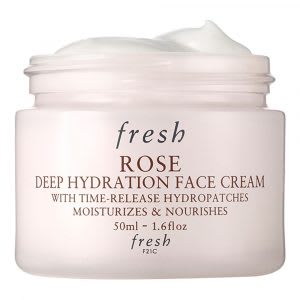 Do you have flaky and itchy skin? Does your skin feel tight? Then you should give the Rose Deep Hydration Face Cream a go! This cream provides ideal and long-lasting hydration to your skin and nourishes the skin with vitamins and natural ingredients induced in it. The Rose Deep Hydration Face Cream is quite popular among those with dry skin with many positive reviews!
---
More: These 8 Best Oil-Free Moisturisers Will Keep Your Skin Looking Fresh and Glowy
Disclaimer: The pricing shown is just a good indication of how much these products are worth. The prices could change based on the e-commerce promotions that are going on. If some of the products are not available, do email us at [email protected] Thank you!