Previously seen as a luxury; eye massagers are quickly establishing a place for themselves on the market nowadays. With the modern lifestyle that we are living in, it is understandable that we need our body to unwind from time to time, and that includes your eyes.
Luckily, there are many decent eye massagers in Malaysia for you to get the most out of them.
Using an eye massager machine is unquestionably a good way to relax. You can apply them on swollen eyes after a long day at work. It makes them look less puffy and tired as an eye massage helps in improving the blood circulation around your panda eyes.
Now, we've compiled a list of the greatest eye massagers in Malaysia that are from renowned brands and user-friendly to brighten up your day and eyes. Each eye massager machine on our lists today was chosen after conducting extensive research. Take a look and see which one grabs your attention!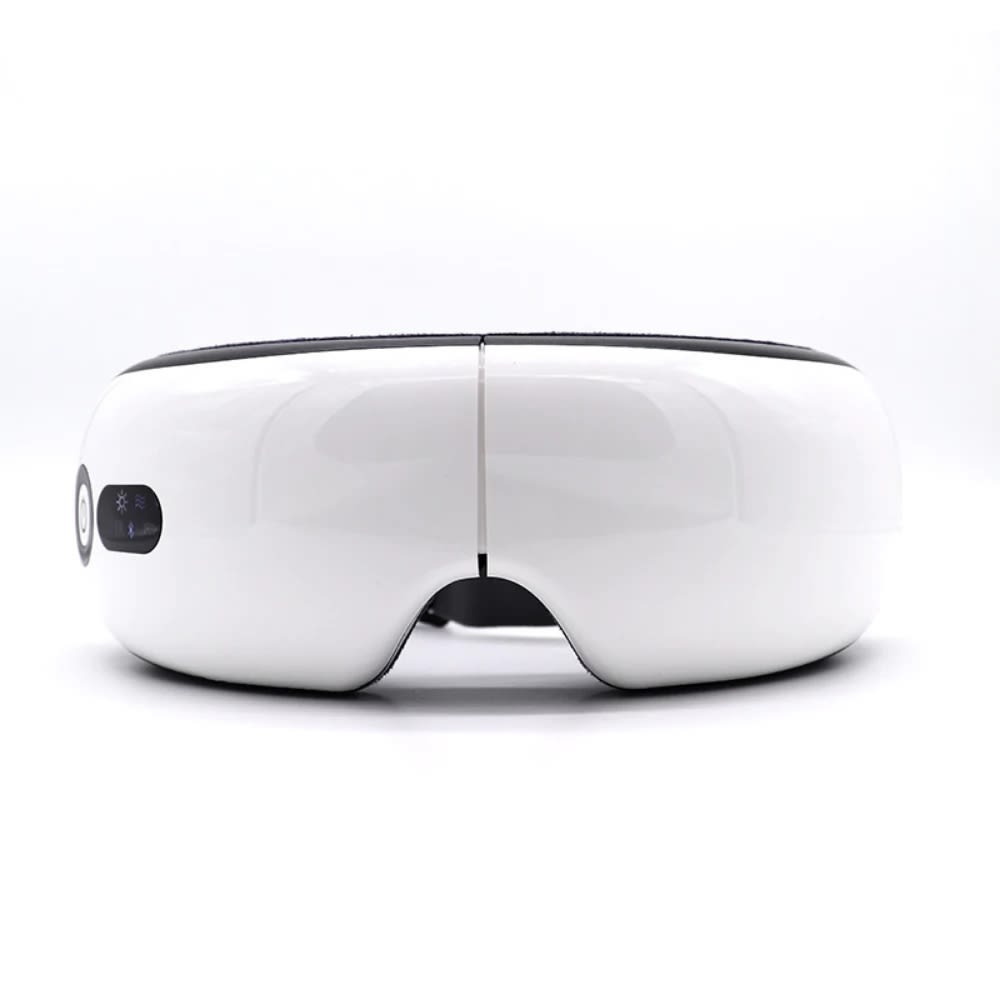 Check ADX 4in1 Smart Wireless Eye Massager price below:
add_circle
Breathable and comfortable
add_circle
Bluetooth connectivity
add_circle
Foldable design
Why it's our top pick:
"Our eyes are super important to us, so it should be important that we give them the luxurious treatment they deserve with eye massagers. Not only does this eye massager have a heating compression function, it also has Bluetooth connectivity, perfect for when you want to kick back and relax without needing to fiddle with your phone."
Overview
If you're the kind who can get a little restless at times, then the ADX 4-in-1 Smart Wireless Eye Massager might be for you! This eye massager comes equipped with 3 different massage modes: air pressure massage, heat compression, vibration massage.
Additionally, it has a built-in Bluetooth connection feature so now you can listen to your favourite podcasts or music while receiving a warm eye massage! All of these functions can also be adjusted with just one button, making it easy to control and use.
The warm temperature can reach up to 40 degrees Celsius, and it only needs a charge time of 3 hours before you can use it for up to an hour! Additionally, this eye massager is made of flannel material, making it comfortable to wear as if you have a hot soft towel to soothe your eyes.
Testimonies
Users have noted that the heating function and the vibrating mode cannot be used simultaneously, which might be what some are looking for. Other than that, users have said that this is a good massager with neat functions available.
Promising Reviews:
"Very sleek design and comfortable to wear. Easy connect to Bluetooth and immediately connect to YouTube or JOOX to play music. The sound from the compression is bearable as other big brands OSIM or Ogawa also as such." -anonymous Shopee user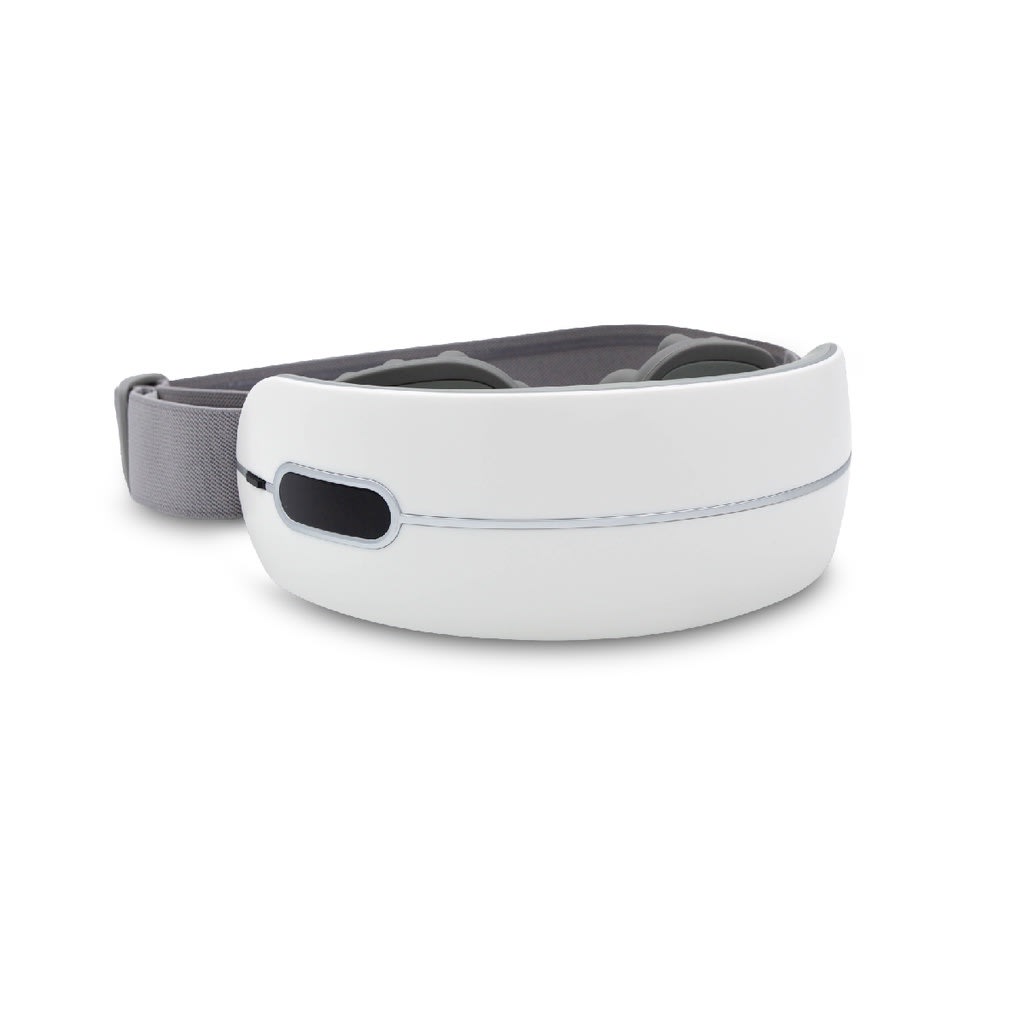 Check ITSU Shiatsu Eye Massager price below:
add_circle
Travel friendly, Has Bluetooth functions for music playback
If you are looking for an eye massager to relax with for a good night's sleep, this multi-point pressure massager that's designed with true-touch silicon is for you! It includes the next-generation technology to carry out shiatsu kneading with precision. 
Overview:
Eye tiredness, puffiness, headaches, and insomnia can all be relieved with a combination of rotating movements on this eye massage. On the device, you can also tweak customisable massage intensities, warmth, and music via Bluetooth connectivity if you want to listen to your own music.
Testimonies:
ITSU Shiatsu Eye Massager has been one of the best eye massages that work effectively on reducing eye fatigue and puffiness. It's also one of the most reasonably priced eye massagers you can find in Malaysia.
Promising Reviews:
"Quite comfortable to relax this eye massager when it contacts the forehead area. The only thing is it's not really targeting the eyes, more into the forehead and temple area." - anonymous, Shopee Malaysia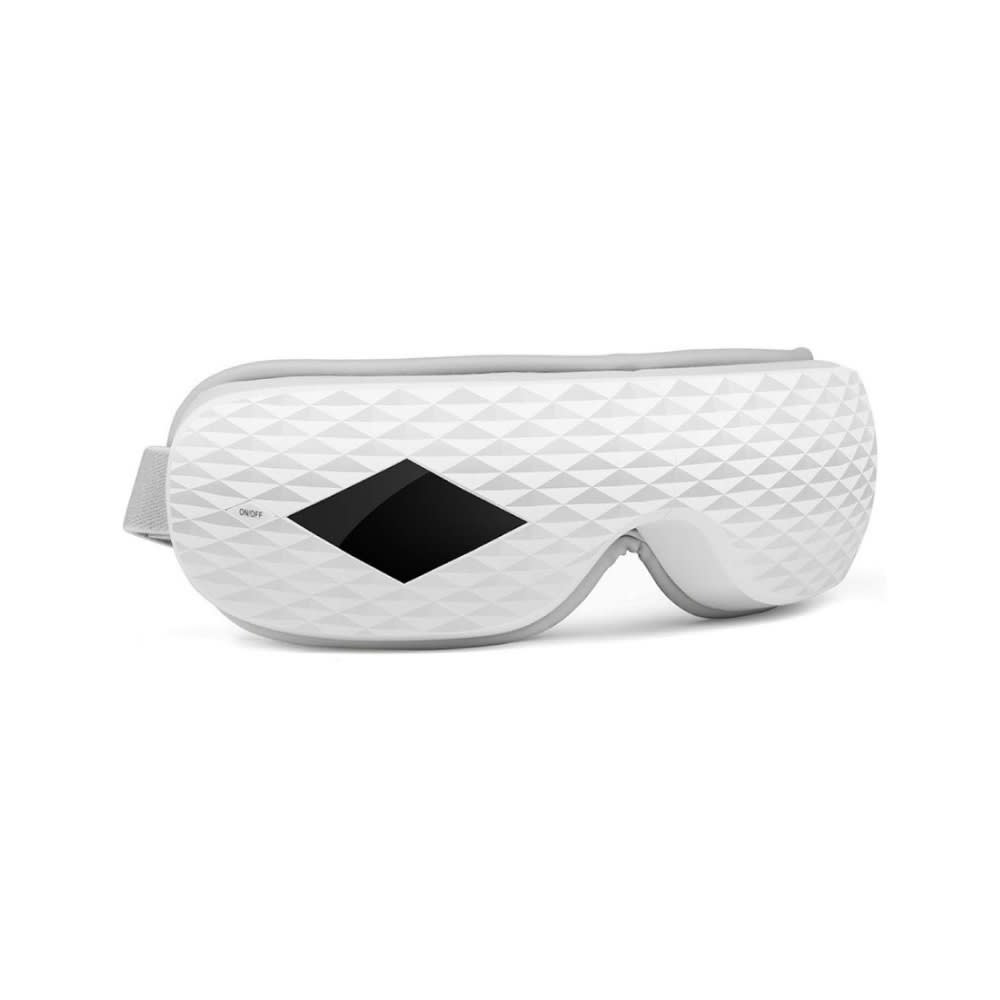 Check Ogawa Smart Eye Massager price below:
add_circle
Bluetooth option available
add_circle
Ergonomic design for comfortable fit
Looking for the best smart eye massager to unwind after a long day? This Ogawa Smart Eye Massager will ensure a seamless user experience so you can best at your most relaxed state.
Overview:
The Ogawa Smart Eye Massager is designed with a combination of conventional acupressure therapy and beauty treatment principles. Utilising micro-chip control technology, all massage modes promote ocular blood circulation through heat therapy, vibration, and simulation of acupressure spots for the eyes. 
Additionally, there's a built-in speaker and bluetooth connection allow you to listen to relaxing music to help you relax even more. 
Testimonies:
Although never the same as massages by humans; Ogawa has been synonymous with providing massage tools that are of satisfactory quality. With this massage, you get a pro-massager to bring with you on outings or just simply for everyday night use. Notably, its warm and comfortable cushions are well-received as they provide better support and comfort. 
Promising Reviews:
"This is my first time using an eye massager. my eyes get tired after staring at the pc after a long period. I am also experiencing dryness of the eyes which is causing me a great deal of discomfort and is affecting my work. I use this massager twice daily and now my eyes feel much better." - anonymous, Lazada Malaysia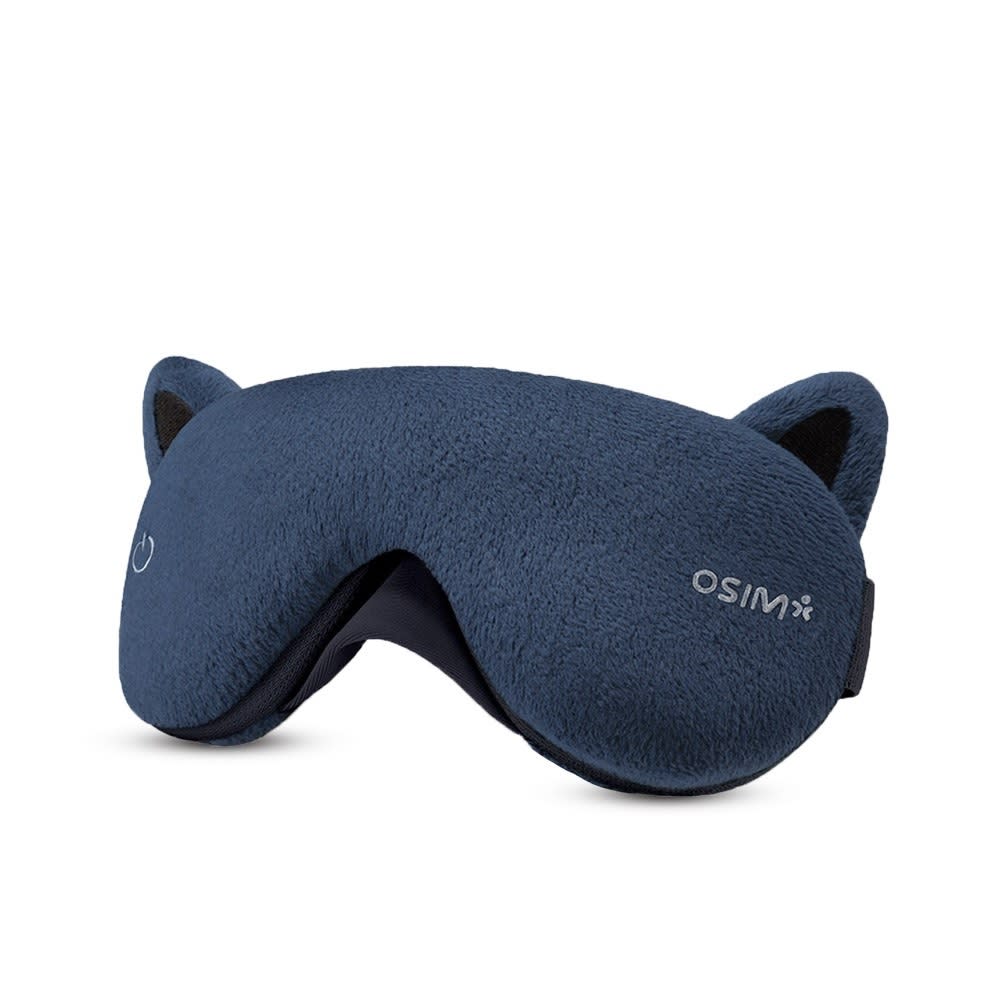 Check OSIM uMask Eye Massager price below:
add_circle
Travel friendly
add_circle
Washable and durable cloth
The OSIM uMask eye massager is designed to suit your well-being and eye-care in mind. It pampers your eyes with mild vibration massage for brighter looking eyes anytime and at anyplace.
Overview:
The vibration massage on the uMask is its main massage mode that helps you relax your eye muscles while promoting circulation around the eyes. This is in particular for delivering pleasant comfort while alleviating stress and tension cause by everyday aggressors such as the UV ray and blue light.
Moreover, the uMask eye massager is slim, light, and easy to transport. With a unique reversible shape, this allows for convenient storage and can be unzipped too for easy cleaning.
Testimonies:
Made of microfabric material,  this eye massager is easy to clean as well as to withstand wear and tear over the years of use. With the inclusion of a stretchable shoulder strap, you can adjust for a custom fit on your head comfortably.
Promising review: 
"Product working well as described. Couldn't go a day without this machine.  Very relaxing to my eyes, I love it. Very convenient to use and comfortable as well. Very fast delivery!" - anonymous, Lazada Malaysia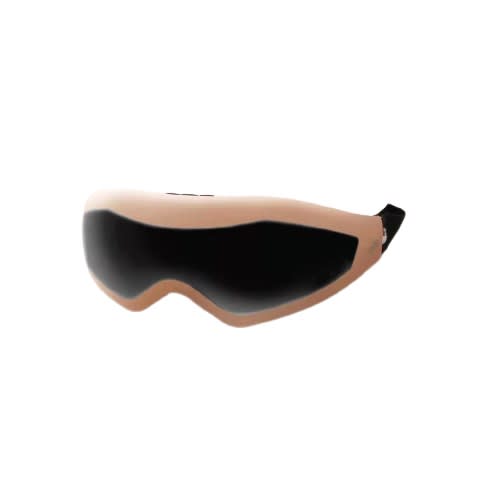 Check GINTELL G-Vizee Smart Wireless Care Eye Vibration Massager price below:
add_circle
Adjustable headband to fit any shape
add_circle
See-through lens design
Overview
Feel refreshed with the Gintell G-Vizee Care Eye Vibration Massager, a comprehensive and fully equipped eye massager to give yourself a relaxing massage.
With 9 different massage modes available, you are sure to find one that best fits your current needs. Designed with 22 silicone finger-shaped massagers and massage magnets, this eye massager might be just what you need for a good night's sleep! To add, it has see-through lenses so that you can still enjoy what's happening in your surroundings.
Testimonies
Users have attested to this eye massagers functionality and how it has helped them to relieve stress.
Promising reviews:
"Helps to relieve and relaxes the eyes & it's great to use it after a long day of working." -anonymous Shopee user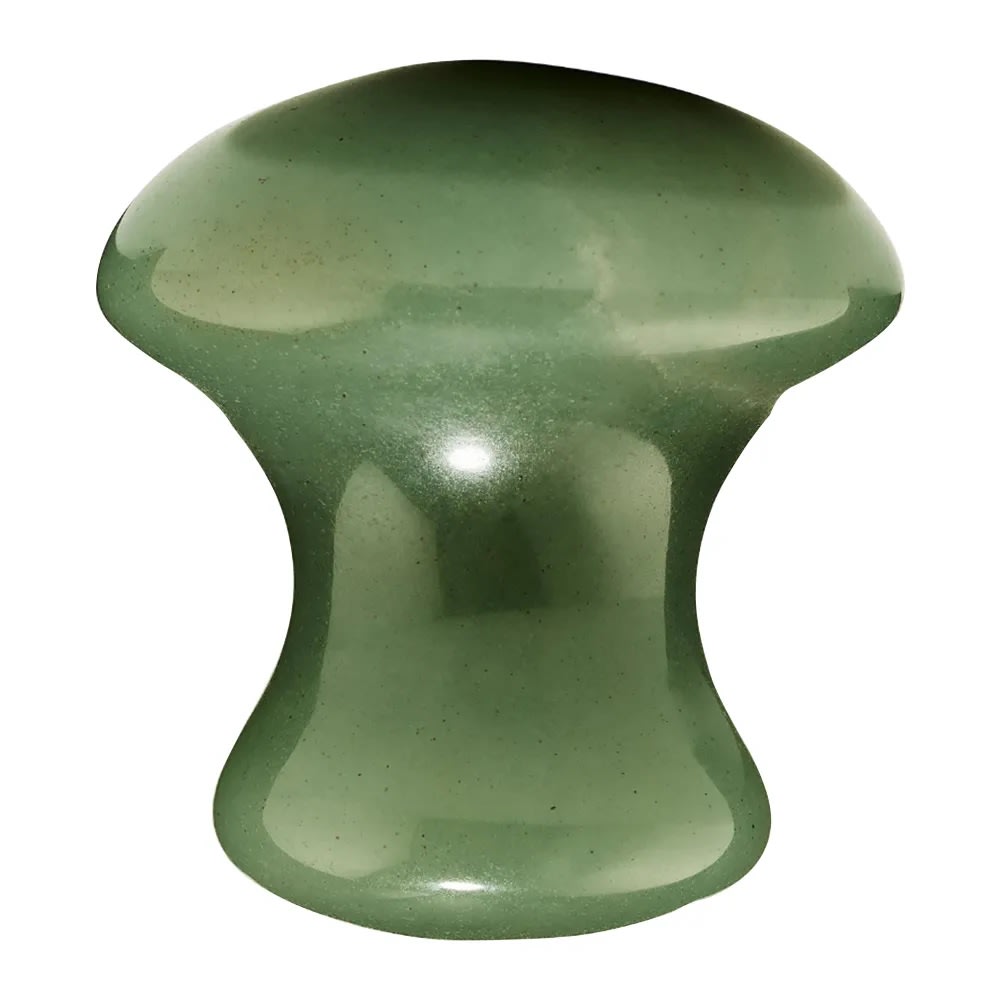 Check Mount lai De puffing eye massage tool price below:
add_circle
Travel friendly, Lightweight, Easy to use
For something easier to use and keep with you, the Mount Lai De Puffing eye massage tool is the epitome of luxury beauty. Made of jade and is inspired by Chinese acupressure points, this tool is great for delivering a calming, cooling impact on the eye area.
Overview:
The massage tool is recommended to be used after applying eye cream. Then, be sure to gently slide the tool on the under-eye area. On another note, Jade has been said to emit balancing and natural cooling properties. Symbolically, it's known as the stone of eternal youth and has been used as a beauty tool since thousands of years ago!
Testimonies:
Users have mentioned that this eye massage tool can be conveniently kept in the freezer for a more cooling and soothing sensation on the eye area. This practice can also help in reducing puffiness and eye fatigue when used.
Promising Reviews: 
"The depuffing tool soothes away the dark circles and fine lines under the eye area, i usually keep it in the fridge and massage my eyes daily with an under eye cream." - Nisha Karthik, Sephora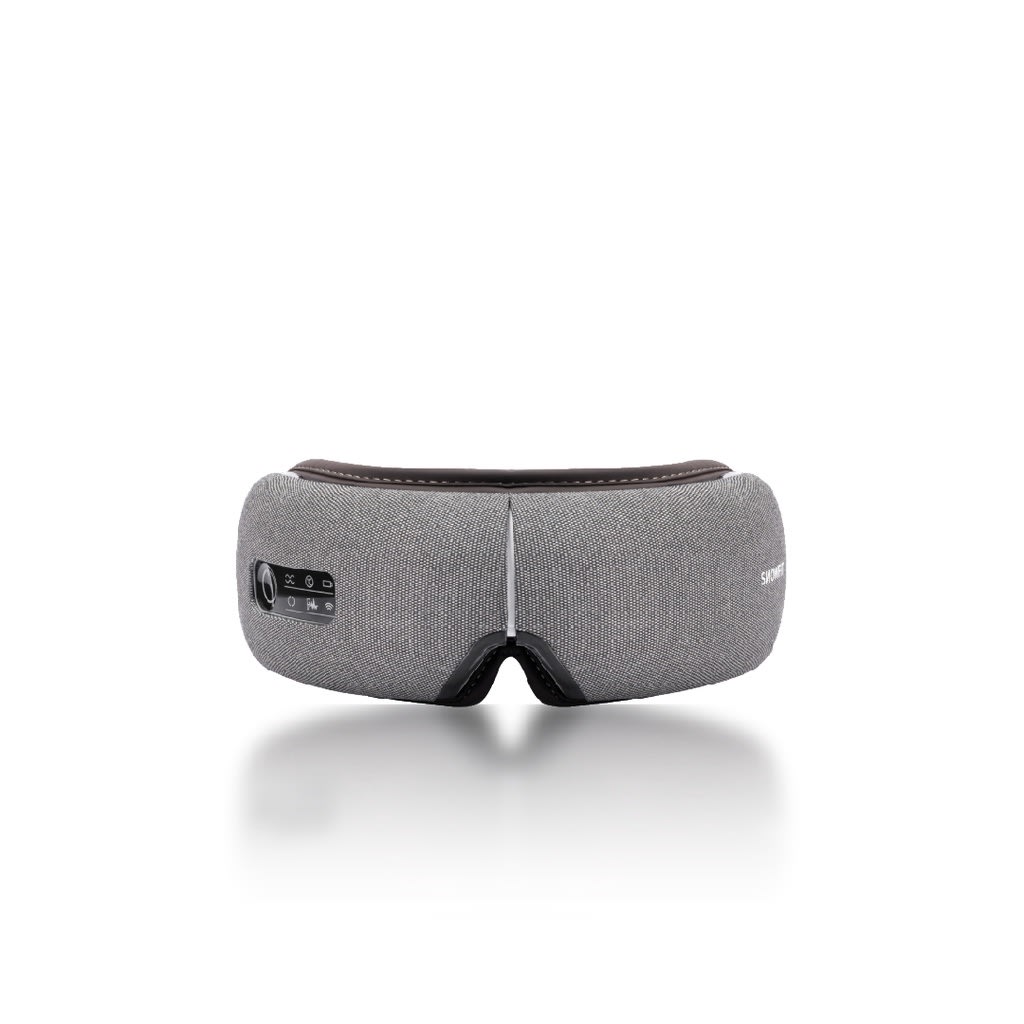 Check Snowfit Dazzle Smart Eye Massager price below:
add_circle
Travel friendly, Affordable
When you're under a lot of stress, it's time to put on your eye massager and relax! For those in need of a good rub on their forehead temples, the SnowFit Crystal Rechargeable & Wireless Eye Massager is ideal for those minor migraines and such.
Overview:
This massage employs a heat-compressed vibration massage in addition to air pressure. As a result, the massage technique not only relieves eye strains but also improves blood circulation. 
For more relaxing options, Snowfit also added music-playback for your enjoyment to encourage ease of muscle tension. With all things said, this is the eye massager to look for if you suffer from eye bags and dark circles. 
Testimonies: 
Many have said that the pressure and heat optimisation are just nice for relaxing. In fact, this item has received over 100 5-star ratings online. Evidently, many are satisfied with its quality and how effective it is.
Promising Reviews: 
"Very satisfied with the product. So far so good. It easily makes you sleep." -andy 7673, Shopee Malaysia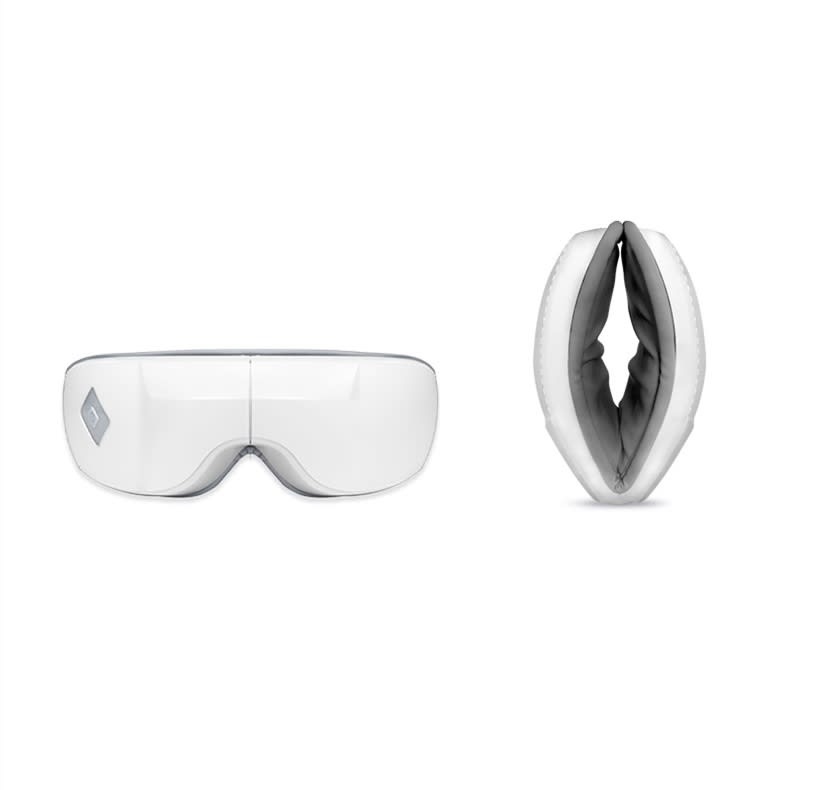 Check Jinkairui Eye Massager price below:
add_circle
Affordable price
add_circle
Designed to offer a snug fit for most face shapes
Did you know that eye strains/eye fatigue is mainly due to us overworking our eyes? Especially with all of the tech devices surrounding us, it's not easy to avoid looking at one for long hours.
To relax your eyes, try the Jinkairui Eye Massager for the finest eye relaxation you'll ever have.
Overview: 
This massager works to alleviate and reduce eye strains by maintaining a continuous high temperature for your comfort. Acupressure massage, an adjustable headband, one-button control, and Bluetooth functionality; everything you need are all here. 
Apart from that, it has a 180-degree foldable design, a high battery capacity, voice transmission, and music playback for you to enjoy. 
Despite having so many features, this eye massager is surprisingly light! Adding more benefits to owning this massage is the fact that the 18D airbags have a high-rebound function which allows the massager to fit the curvature of your eyes snugly. 
Testimonies: 
Amongst all of its interesting features, users have voiced their satisfaction with the Bluetooth speaker. On top of that, the leather material is very comfortable on their face. 
Promising Review:
"Love it, a good deal to relief my eyes after long working in front of computer." - Chong Y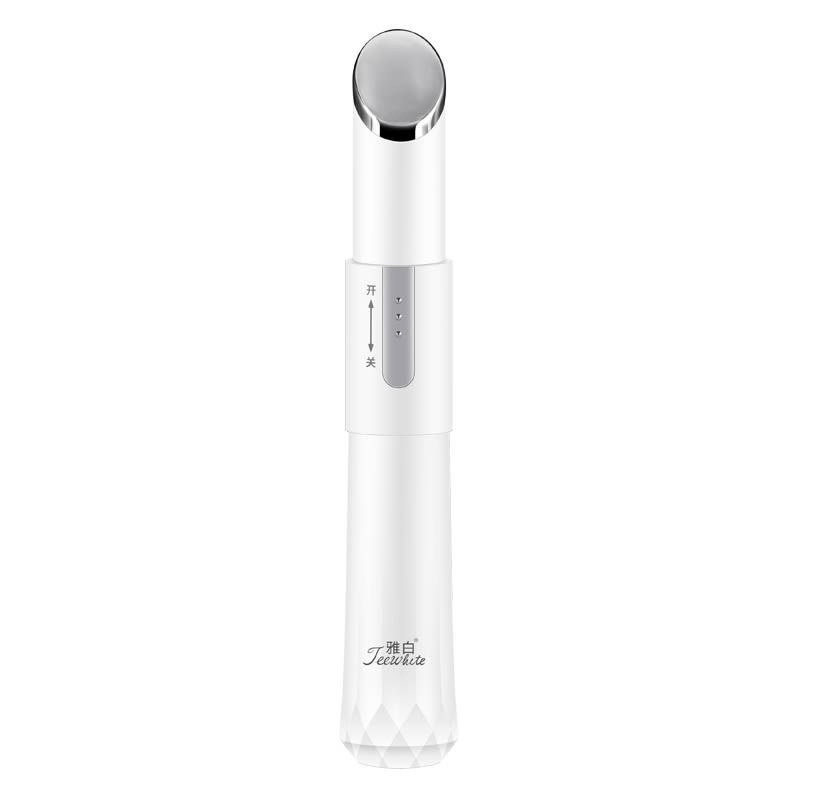 Check K-skin Eye Massager price below:
add_circle
Affordable price, Travel friendly
If you are on a budget but would still like to enjoy a simple eye massage, this K-skin eye massager is a good option to consider.
Overview: 
This eye massager's shape works to repair and promote the absorption of eye essence by stimulating blood circulation in the skin with gentle vibrations. Apart from decreasing dark circles and puffiness around the eyes, it can aid in the penetration of skin care creams, gels, lotions, and essences into the skin's basal layer.
It doesn't stop there; the tool is great for lymph node massage on the cheekbones, forehead, lips, and nose muscles. In short, it is a simple anti-aging tool that is non-invasive and suitable for all skin types, including sensitive types. After a long period of use, you can expect a revived, radiant, and youthful appearance.
Testimonies: 
Don't believe how great this tool is? Users are satisfied with the quality of the item even though it doesn't require any special technique to use them. According to one review, the tool feels premium despite the low price point.
Promising Review: 
"Good value for money, the vibration works for the tired eyes." - anonymous
---
FAQ
How does an eye massager work?
The warm compression acupressure points of eye massagers target surrounding the eyes, thus, stimulating it which can help reduce wrinkles while increasing elasticity.

Massaging action increases blood circulation to depuff area around the eyes while reducing water retention.

The soft pressure promotes eye cell strengthening of its metabolism that can effectively diminish wrinkles, skin sagginess and even visibly brighten the area.
How long should I wear an eye massager?
Too much of something is not always a good thing and that includes over usage of eye massagers. We recommend using an eye massager for around 15 minutes only in a day. When you use it for too long you run the risk of tiring out the muscles around your eye area that are very delicate.
Additionally, eye massagers that have a heat compression feature can cause the skin around the area to overheat and may even slightly burn the skin which can be very painful.
Do eye massagers work for puffy eyes?
Did you know? Puffy eyes are caused by the retention of fluid, which is why we tend to have swollen eyes after crying or when we sleep. 

While they can go away on their own, it will definitely take some time. This is why many people opt for massaging tools to quickly alleviate the puffy look.

For this to work, however, it is recommended to use the eye massager for 15 minutes every day. 

Tried and tested (at least by the millions of users in the world), massaging activates Acupressure points which are stimulated to improve blood circulation. As a result, skin suppleness and wrinkles are improved.
---
What are the benefits of using an eye massager?
There are a couple of benefits when using an eye massager. 
First and foremost, they help with reducing dark circles beneath your eyes due to the airbag compression technology.

How that works is by targeting blocked eye capillaries under the eye. As the skin around the eye is thin, these blocked eye capillaries will appear dark easily. 

It is why by massaging, you're technically stimulating blood flow and alleviating blocked eye capillaries.

Secondly, eye massagers are surprisingly useful in reducing the look of wrinkles. 

Just like ironing wrinkled clothes, with the addition of some eye cream to help lessen the tool's friction against the skin, it essentially moisturises dry skin which makes wrinkles happen.
Related articles