For many, flawless skin is the ideal standard. But what exactly does it mean to have flawless skin? Many nowadays would say their idea of "flawless skin" is dewy, youthful glassy skin. The face is often the main priority to most when they say they take care of their skin; second would be to the skin on their body.
However, there is one part of our skin that is often overlooked when it comes to providing care and that is our neck. Why is the skin on our neck so important to take care of? Have you ever wondered how people can tell that you're aged?
Well, it's all in the neck- the skin there is where you start showing the first signs of ageing. We are consistently moving our neck and stretching the skin, thus, leading to the rapid loss of elastin and collagen that are the two main proteins that help our skin maintain youthfulness.
Therefore, lack of care for our neck area might reveal your true age even though your face is firm and smooth. Hence, to help you achieve wrinkle and line-free skin, we have listed the best neck firming cream that will aid your youthful quest. 
9 Best Neck Firming Cream in Malaysia 2023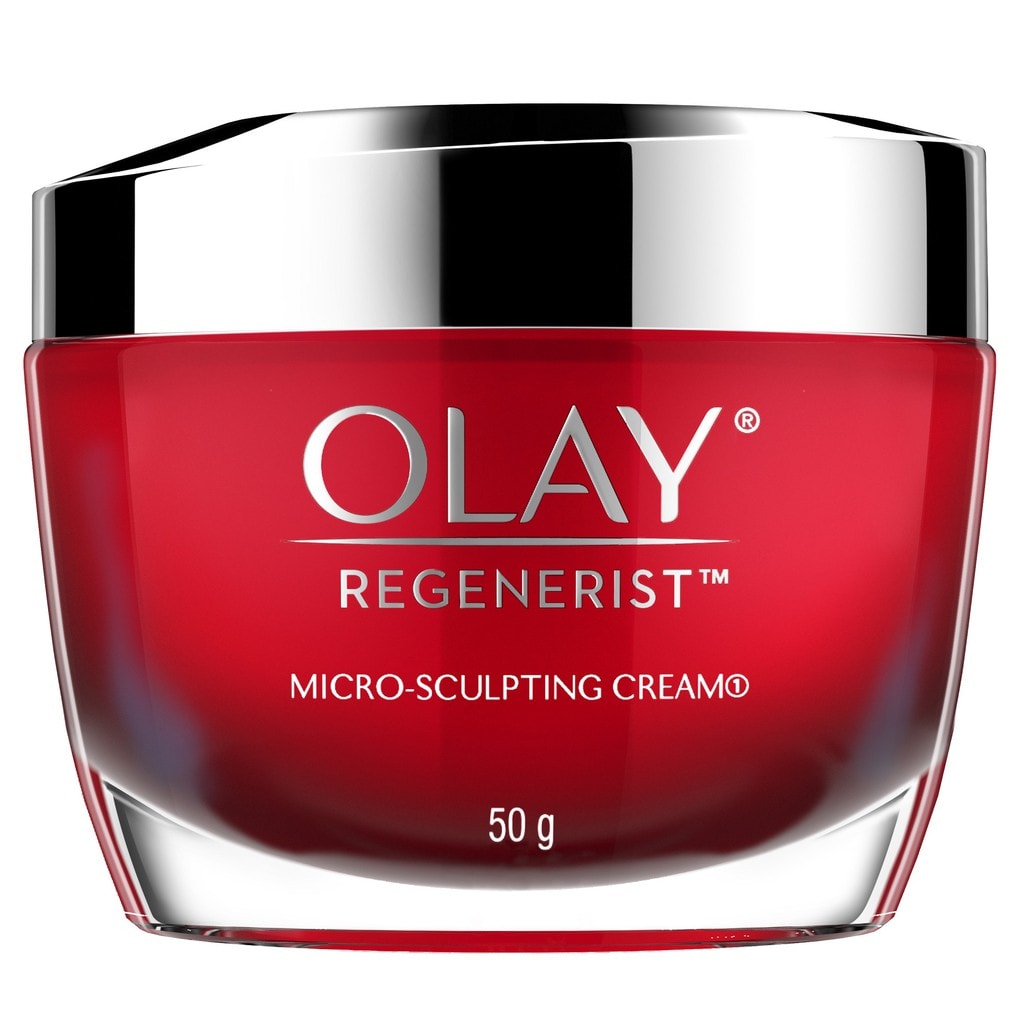 Check Olay Regenerist Micro-Sculpting Cream price below:
add_circle
Great accessibility (drugstore-ready)
add_circle
Boosts hydration
add_circle
Lightweight texture
remove_circle
Contain alcohol
Why is it our top pick?
This all-in-one formula, which is hailed as Olay's most effective product and was created as a preventative cream to lessen fine lines and wrinkles, should rightfully be at the top of our list!
Overview:
The Olay Regenerist Micro-Sculpting Cream secures your skin's radiance while improving texture and visibly reducing pores. Achieving visibly firmer skin is no longer a pipe dream with regular use and incorporation of this cream into your skincare routine.
Details:
With amino peptides complex to make up for the loss of protein

Carob fruit extract—a natural antioxidant—helps to protect the skin from radical damage

Hyaluronic acid for plumper, hydrated skin
Who is this for?
Anyone with visible signs of ageing—from dry skin to external aggressors to UV rays—is definitely in need of this cream. It's a wonderful way to maintain your skin's youth with this neck-firming solution!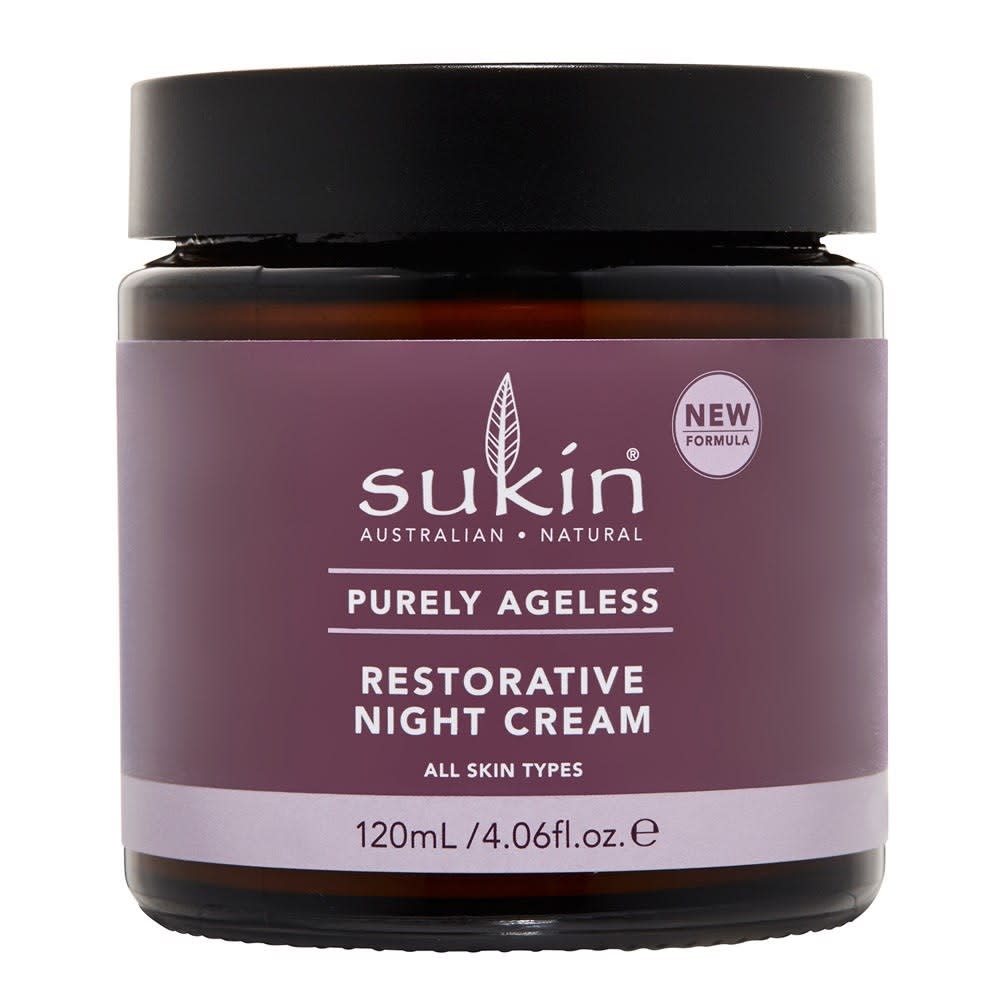 Check Sukin Purely Ageless Restorative Night Cream price below:
add_circle
Vegan product, cruelty-free
add_circle
Carbon neutral
add_circle
Recyclable packaging
remove_circle
Little bit pricey
Overview:
If premature ageing concerns you, Sukin Purely Ageless Restorative cream is your best friend! This natural derivative is ideal for all skin types battling signs of ageing because it contains pure Ribose, a miracle ingredient for tightening your skin.
Details:
White hibiscus and Baobab for skin elasticity

Pure Ribose to nourish the skin

Macadamia oil to reduce inflammation 
Who is this for?
This cream was created with organic ingredients to hydrate and plump up your face and neck. With time, lines and wrinkles become more noticeable, but the special formula will help you regain your youthful appearance.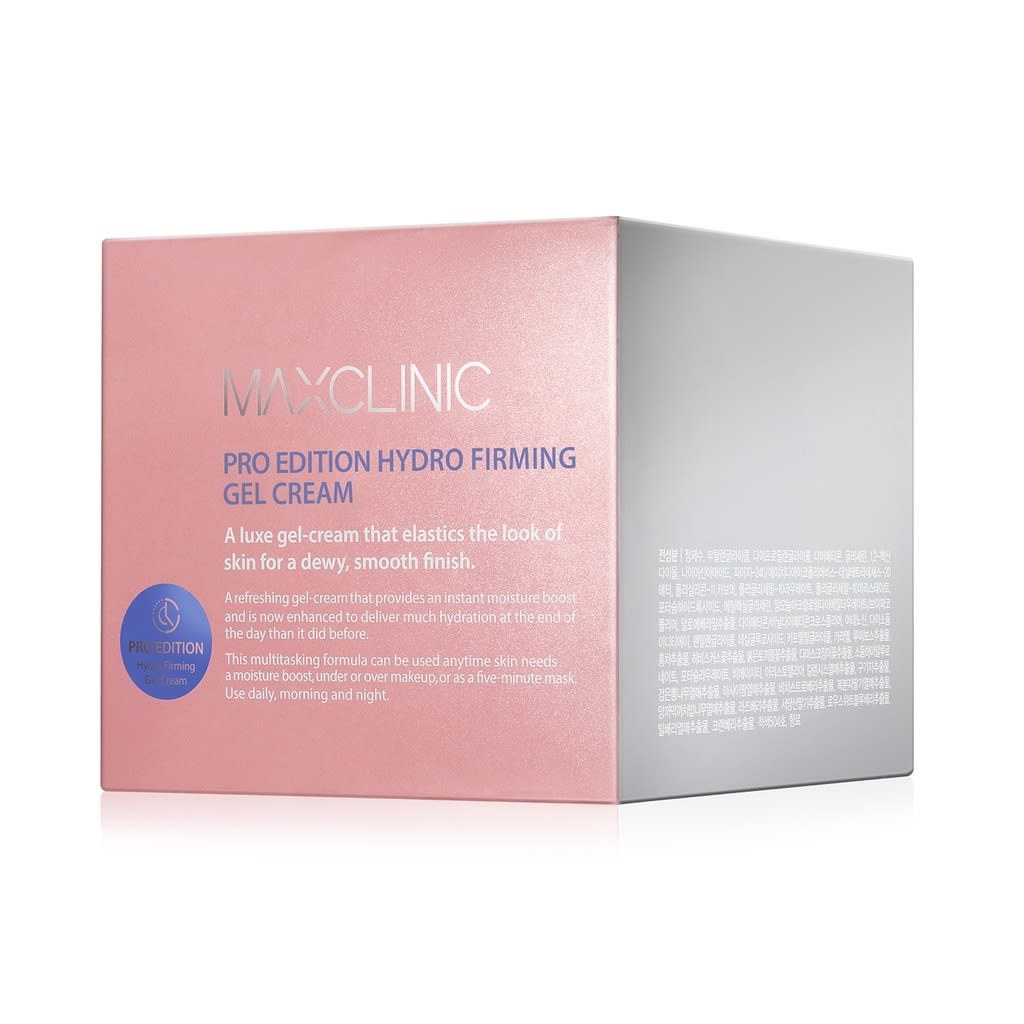 Check Maxclinic Pro Edition Hydro Firming Gel Cream price below:
add_circle
Moisture replenishment
add_circle
Soothe irritated skin
add_circle
Create a hydrating glow
remove_circle
Contain parfum
Overview:
The hydrating jelly cream from Maxclinic gives parched and hydration-deprived skin moisture and nourishment. In addition, the revitalising formula give off a healthier appearance by easing fatigue brought on by daily stressors from the outside world.
Details:
Damask rose extract to soothe skin

Superberry Complex 12 for skin vitality 

Red clover extract for clear skin
Who is this for?
This firming cream is the go-to remedy if you feel dehydrated from the inside out and want to relieve any skin irritations. Proven to reduce fine lines, this wrinkle cream is a necessity in your beauty vanity.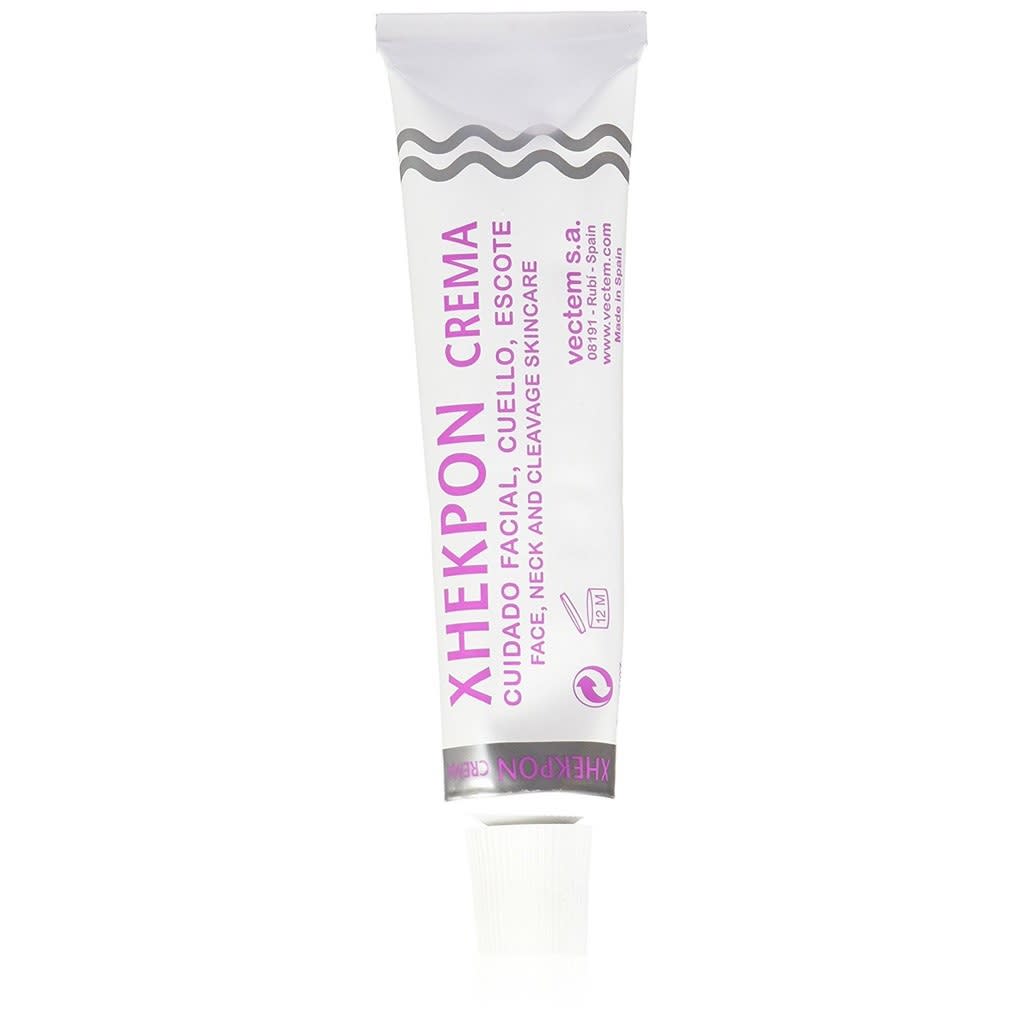 Check Xhekpon Crema Face and Neck Cream price below:
add_circle
Total nutrition and protection
add_circle
Effective hydration
add_circle
Regenerate and heal cells
Overview:
The Xhekpon collagen cream is excellent for normal to sensitive skin thanks to its maximum absorption feature. Its reputation as an anti-ageing cream was strengthened by the beauty industry's perception of it as the basic yet fundamental cream for the face, neck, and décolletage. 
Details:
Aloe vera gel for skin healing

Benzoic acid to prevent infection

Collagen to improve skin elasticity
Who is this for?
Yes, anti-ageing creams tend to be pricey, but if you're on a tight budget, this neck firming cream is ideal. This cream costs just under RM50 and is your best defence against wrinkles.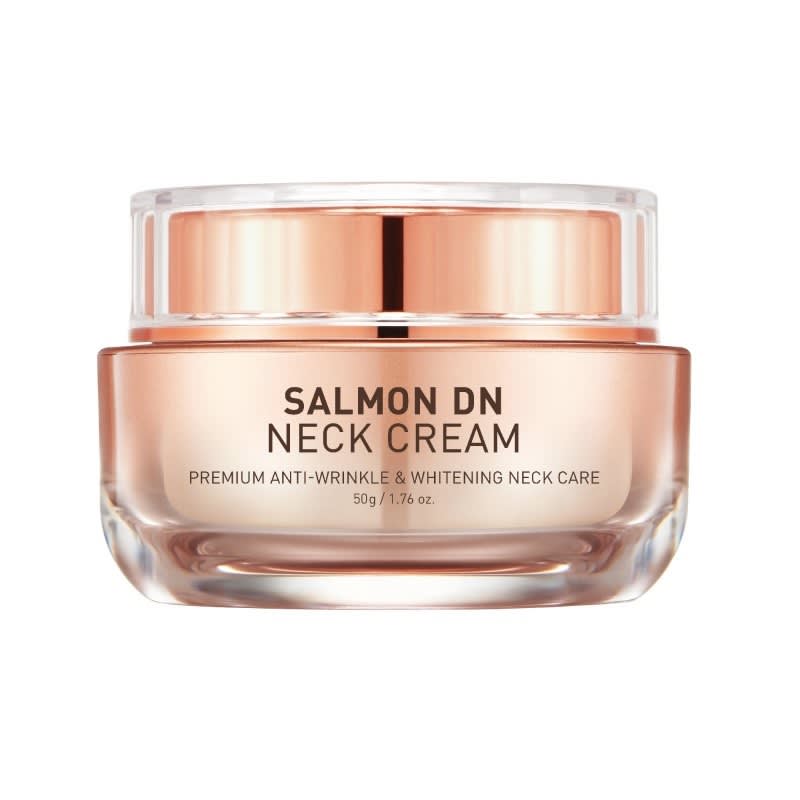 Check Suiskin Salmon DN Neck Cream price below:
add_circle
Non-greasy texture
add_circle
Reduce pigmentation
add_circle
Allergy-tested
remove_circle
Limited availability
Overview:
In Suiskin DN ampoules, salmon DNA extract and a variety of herbal complexes help to brighten and smoothen the skin, preventing wrinkles and resulting in a radiant complexion. Your beauty and youth are well preserved by this cutting-edge technology and formula!
Details:
Collagen to enhance elasticity

Centella Asiatica to soothe irritations

Idebenone to soften wrinkles 
Who is this for?
This anti-wrinkle and whitening neck cream with a profusion of antioxidants are at the front for softening fine lines for thin skin prone to cleats and wrinkles. Whereas the formula is rich and non-oily, it makes the skin glow!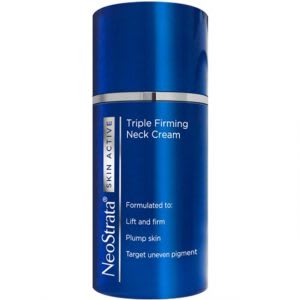 Check NEOSTRATA Skin Active Triple Firming Neck Cream price below:
add_circle
Easy to apply texture
add_circle
Non-greasy and sticky formula
remove_circle
Non-economical price
Overview:
Neostrata anti-ageing neck cream is a big deal. It was designed to reduce the visible signs of ageing in the neck and décolletage for firmer and younger-looking skin. Additionally, optimal lifting effects are accomplished with a special clinically proven recipe!
Details:
NeoGlucosamine to boost cell turnover

Apple stem extract to decrease lines and wrinkles 

Neocitriate to stimulate collagen 
Who is this for?
With sagging skin giving the appearance of a double chin, this effective anti-ageing cream not only firms and tightens your skin but also promotes the regeneration of your cells, reviving your appearance. So here we go, firm jawline!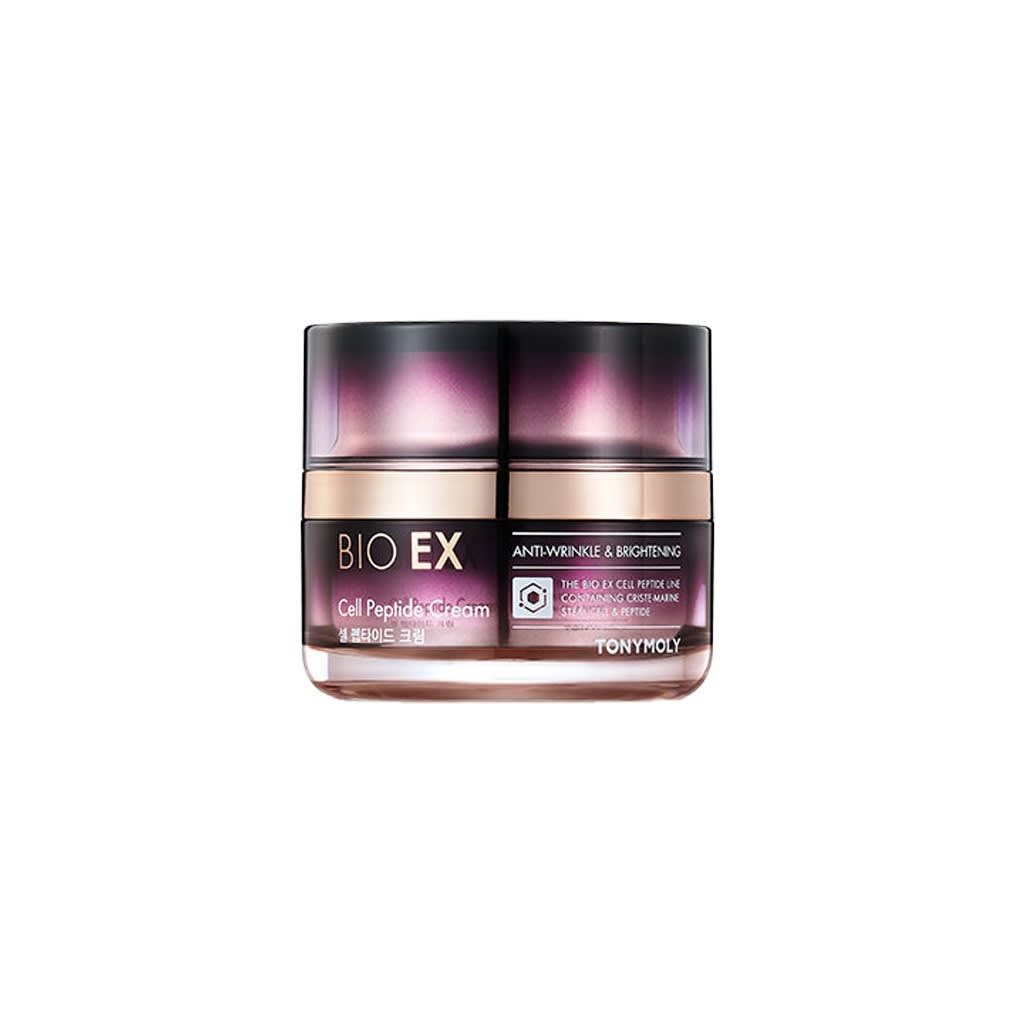 Check Tony Moly BioEx Cell Peptide Cream Wrinkle Face Neck price below:
add_circle
Reinforcement of collagen elasticity
add_circle
Quick absorption
add_circle
Dermatologically-tested
remove_circle
Contain shea butter (comedogenic)
Overview:
This high-end, wrinkle-care product has been specially formulated to address the three main ageing concerns of moisture, regeneration, and expression lines. Its smooth, gliding texture locks in the skin's moisture and revitalises it, giving you a glossy, cleatless appearance!
Details:
Biomimetic water to improve hydration

Acetyl Hexapeptides relaxes muscles

EGF for skin regeneration 
Who is this for?
Peptides in skincare are mainly tasked to boost amino acids, which are important in collagen-building. So, choose this product as your go-to moisturiser to slow the ageing process!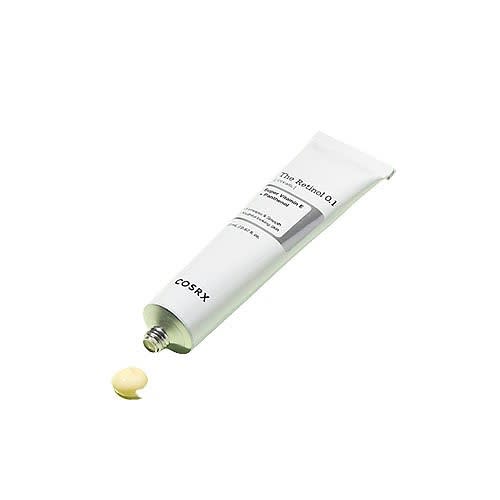 Check Cosrx The Retinol 0.1 Cream price below:
add_circle
Improve signs of ageing
add_circle
Makes skin soft and tighter
add_circle
Decreases hyperpigmentation
remove_circle
Small product amount
Overview:
Cosrx irritation-reduced cream is the best option for first-time retinol users with fine lines and wrinkles brought on by dry skin! This formula, created with the ideal combination of crucial ingredients, prevents and reverses the onset of early signs of ageing.
Details:
Made from natural derivatives Vitamin A

Panthenol to improve skin hydration

Adenosine for skin elasticity 
Who is this for?
Women's worst nightmares include developing wrinkles, ageing skin, and sagging pores. This formulation is ideal for novices and aids them in overcoming their concerns, thanks to the highly concentrated pure retinol.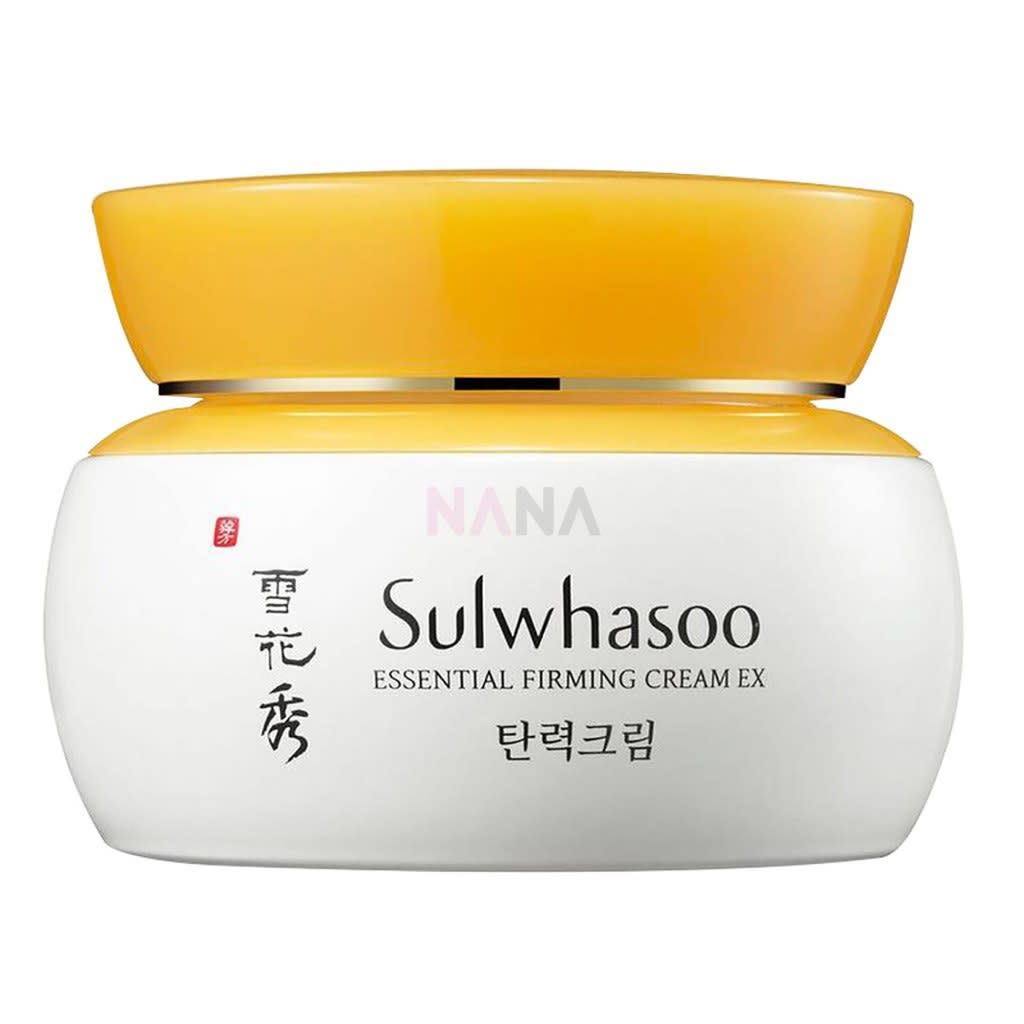 Check Sulwhasoo Essential Ex Firming Cream price below:
add_circle
Hypoallergenic (suitable for all skin types, including sensitive skin)
add_circle
Dermatologically-tested
add_circle
Paraben- and sulphate-free
remove_circle
Not budget friendly
Overview:
The firming cream from Sulwhasoo is made specifically for mature skin types more prone to wrinkles and lines. It deeply nourishes the skin to increase resilience. In addition, this elegant cream's special formula works to hydrate the skin and produce a smoother, firmer finish!
Details:
With antioxidants (goji berries, black beans, arrowroot)

Mountain yam extract for hydration

Arrowroot extract for silkier skin
Who is this for?
For ladies in their 20s and older, this chic cream made with Korean medicinal herbs instantly firms and tones while stimulating collagen for a long-lasting lift. It absorbs quickly into the skin, resulting in a rosier complexion.
FAQ
- What to look for when shopping for the best neck firming creams?
When searching for an effective neck firming cream that you've paid a pretty penny for, you want to be reassured that it will show results that you're satisfied with. But with many options out there, how do you really know if the cream will work?
Time to turn the packaging and look at its ingredient list- nothing can be hidden! You want to keep an eye out active ingredients as your main priority. Examples of active ingredients are retinols, hyaluronic acids, peptides, squalene, and more! These ingredients will promote collagen and elastin production that will effectively firm and tighten your skin.
Related articles