With so many different types of contact lenses, it can be intimidating to choose a fitting pair. There are many types of lenses such as daily, bi-weekly, and monthly lenses. Not only that, but you may also be unsure of which brand to go for. It's important to choose wisely as issues can arise from using the wrong pair of contact lenses, such as dryness or irritation.
Here, we've curated a list below of some of the best contact lenses you can find for your needs.
---
Top 10 Contact Lens in Malaysia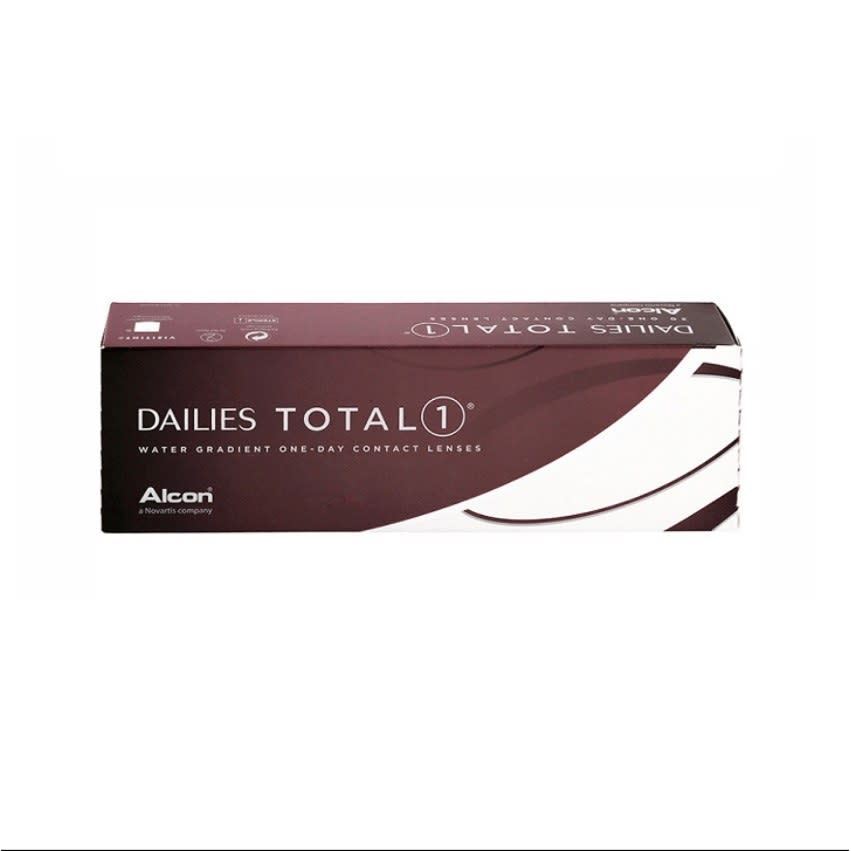 Check Alcon Dailies Total 1 price below:
add_circle
Suitable for myopia and hyperopia users
add_circle
Available in multifocal contact lenses
add_circle
Exceptional comfort
Why It's Our Top Pick:
With Alcon's Dailies Total 1, you can say goodbye to dry eyes and discomfort. These lenses pack a high-water content of 80% ensuring your eyes stay fresh and hydrated all day long.
Overview:
Made of silicone hydrogel, these contact lenses ensure enough oxygen to your eyes, preventing dryness throughout the day. The daily disposable lenses are also enhanced to provide optimum moisture and clear vision to the eyes.  
Testimonies: 
This product received positive reviews for the comfort it gives, so much so that many users forget that they are even wearing them. Various power levels are available to cater to differing needs. Satisfied, this is a repeat purchase for many.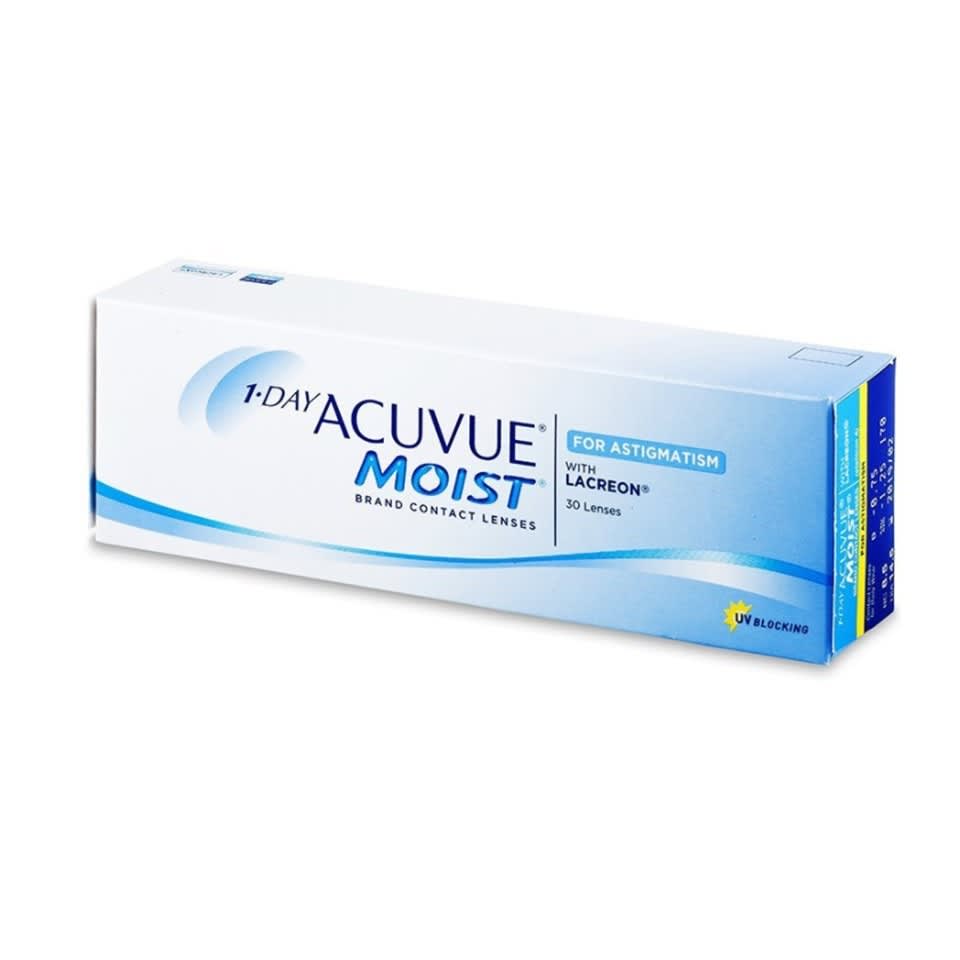 Check 1 Day Acuvue Moist for Astigmatism price below:
add_circle
High moisture content
For people with astigmatism, it's always better to wear toric contact lenses. The 1 Day Acuvue Moist not only comes with the said lenses but provides moisture and comfort; wear them from day to night without getting your eyes dried out!
Overview:
These daily contact lenses are made with LACREON technology that enables them to retain a 58% water content and provide up to 20 hours of moisture for maximum eye comfort. The lenses also offer UV protection.
Testimonies: 
Many users highly recommend the product for its comfort. Others commented on the convenience offered by the daily contacts that saved them the hassle of carrying the contact lens cleaning solution with them.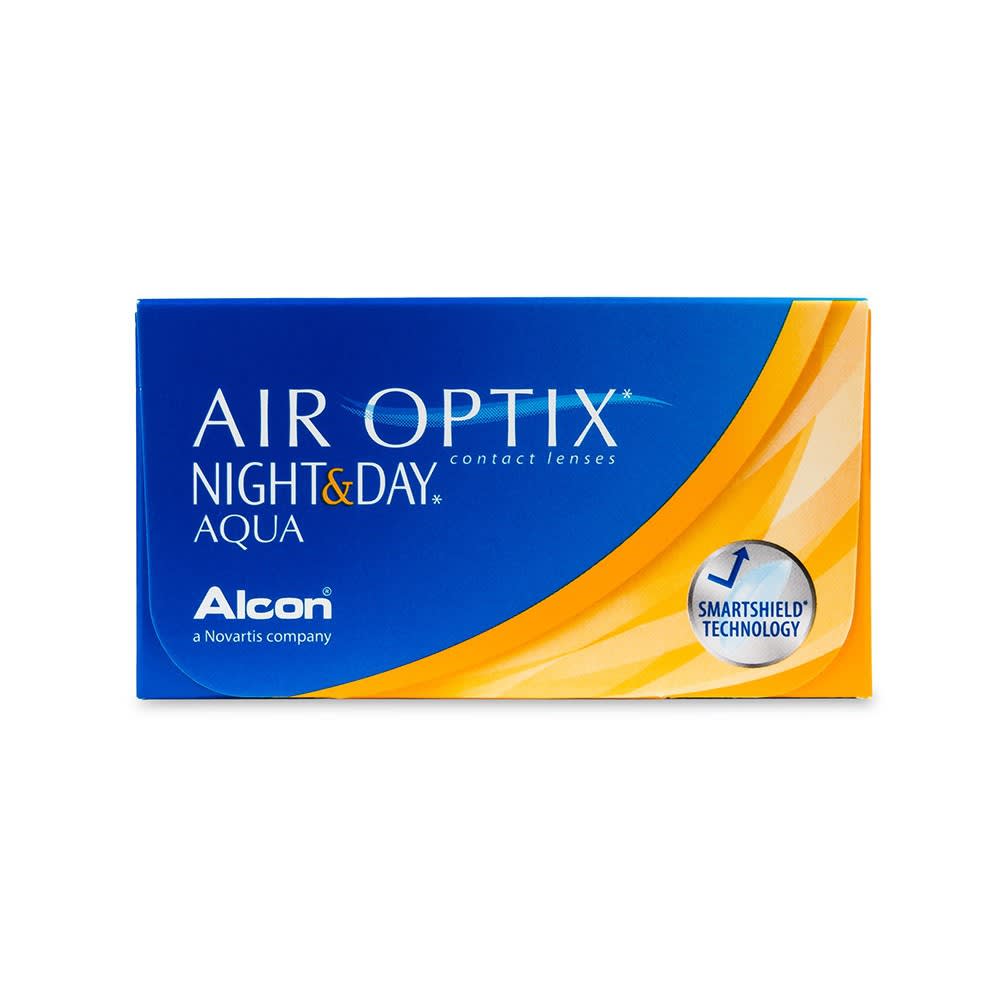 Check Air Optix® Night & Day® AQUA price below:
add_circle
Can be worn overnight
remove_circle
More expensive than typical monthly lenses
If you are looking for contact lenses to wear for consecutive days, this one from Air Optix can be worn for up to 30 nights! 
Overview:
With one of the highest oxygen transmissibility, you can expect an adequate amount of oxygen for your eyes to breathe. Furthermore, it is designed to resist deposits to ensure clear vision all day. 
Testimonies:
Most customers who purchased these lenses were able to use them comfortably for a week up to a month. Although many chose to take them out when sleeping, users who did sleep in them had minimal issues and woke up with sharp vision. This is a repeat purchase for many.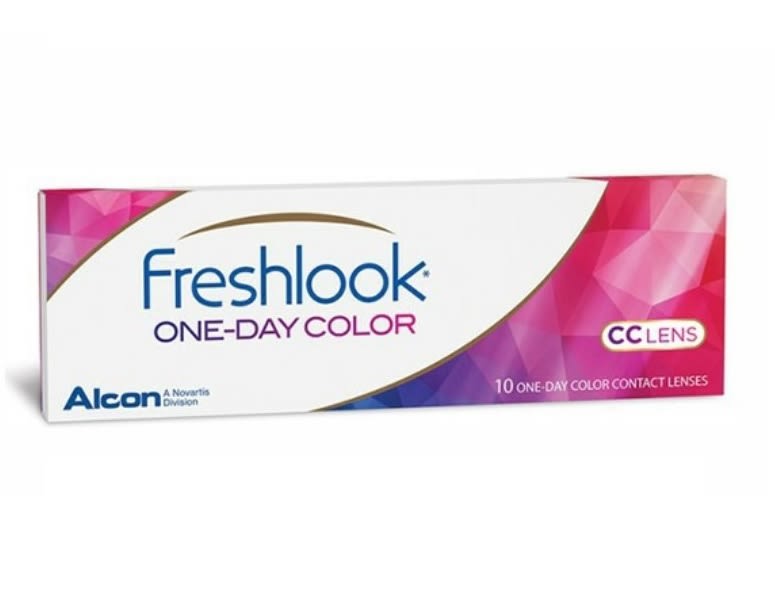 Check Freshlook ONE-DAY Color price below:
add_circle
4 natural-looking colours available
add_circle
High water content
remove_circle
Not suitable for hyperopia users
Let your eyes do the talking with these convenient daily disposable coloured contact lenses. Freshlook One-Day Color lenses are great for those who want a quick eye colour change for special occasions.
Overview:
These lenses blend 3 colours into one to create a natural colour change. Their one-day use ensures that your eyes are free from any deposits making them suitable for those with sensitive eyes. They also come in a power range of -0.50 to -8.00 for those with short-sightedness. 
Testimonies:
Users love the natural colour selections of the lenses which brightened up their eyes, as well as their great fit and comfort.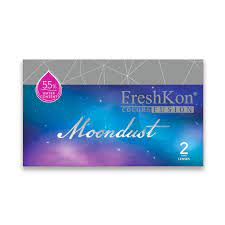 Check Freshkon Colors Fusion Moondust Monthly price below:
add_circle
Reasonably priced
add_circle
Interesting colour options
Inspired by starry night skies, these gorgeous contact lenses will have you people staring deep into your eyes for a glimpse of the universe.
Overview
If you want some fun, coloured contact lenses yet don't want anything too extravagant, try out the Freshkon Colors Fusion Moondust! With 6 different colours available for you to choose from, you know wearing these will turn a boring day into a colourful one. 
Testimonies
Users note that while the coloured contact lenses look nice and unique, the lenses themselves may take a while to stick to the eyes.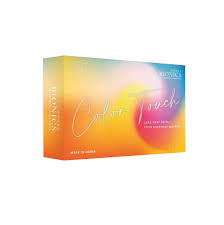 Check Bionics Color Touch Monthly price below:
Channel the power of the K-dramas and up your OOTD game with these coloured contacts!
Overview
With more than 10 different colours available for you to choose from, the Bionics Colour Touch contact lenses has a colour for everyone, whether you're looking for something unique or subtle. Take it a step further and match your lenses with your outfits, and you're sure to wow anyone wherever you go.
Testimonies
These contact lenses not only have multiple colour options, but users have said that it is light and comfortable to wear as well. Additionally, it does not feel dry on the eyes when in use, making it suitable for long wear.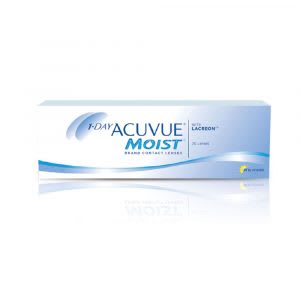 Check 1 Day Acuvue Moist price below:
add_circle
Long-lasting moisture
add_circle
High UV protection
Maintain the comfort of your eyes with 1 Day Acuvue Moist's unique moisture cushion that frees your eyes from irritation. 
Overview:
These contact lenses contain one of the highest UV protection, blocking up to 80% of harmful UVA as well as 95% of UVB rays. Additionally, its 58% water content makes it easy on the eyes and a great choice for dry and irritated eyes. These daily disposables which require no cleaning are also suitable for those travelling and on the go.  
Testimonies:
These lenses are tried and true. Providing comfort for long hours, it has garnered many loyal users who have been using it for years as their go-to lens. In fact, 1 Day Acuvue Moist contact lenses are so comfortable that users tend to forget that they're even wearing them. Those with sensitive eyes will appreciate this fact.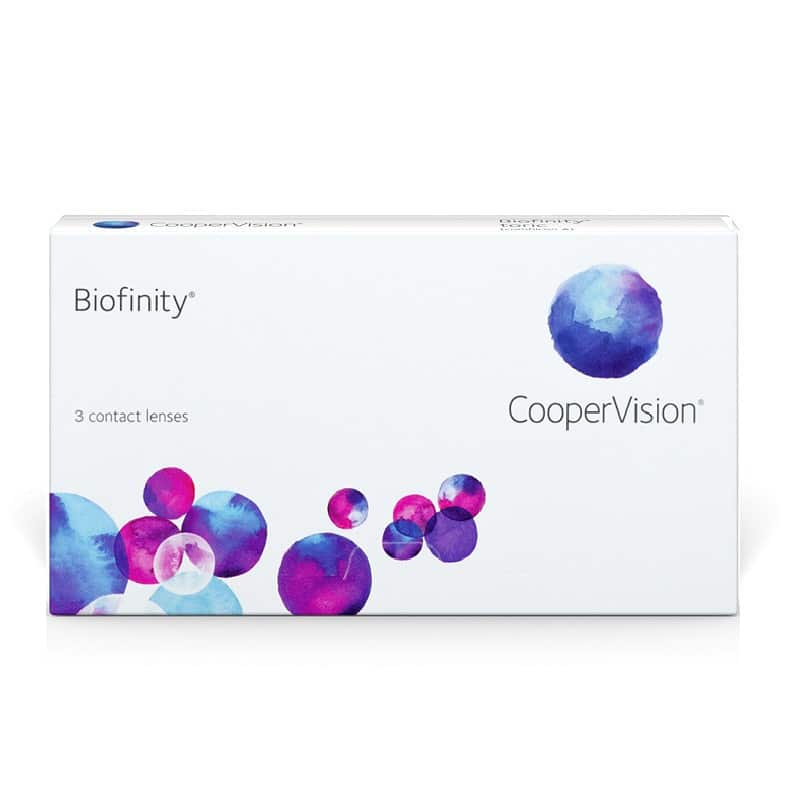 Check CooperVision Biofinity Monthly Silicone Hydrogel price below:
add_circle
Great value for the price
add_circle
Suitable for myopia and hyperopia users
remove_circle
No UV protection
These Biofinity contact lenses are enhanced with Aquaform Technology which creates an optimised balance of high oxygen permeability and good water content in a soft, flexible lens. 
Overview:
Biofinity Monthly Contact Lens boasts a 160 Dk/t oxygen transmissibility, making it one of the most breathable lenses out there. The lenses are made from silicone hydrogel and are naturally hydrophilic to retain water and minimize dehydration. Its aspheric front surface ensures sharper vision for daily wear. 
Testimonies:
These lenses have received much praise for their comfort, especially for users with dry eyes. It doesn't cause discomfort even with long wear. Users also appreciate the great price-performance ratio of the product.
Further, it was reported that  8 out of 10 wearers experienced improvement in eye fatigue from device use thanks to the Biofinity Energys design.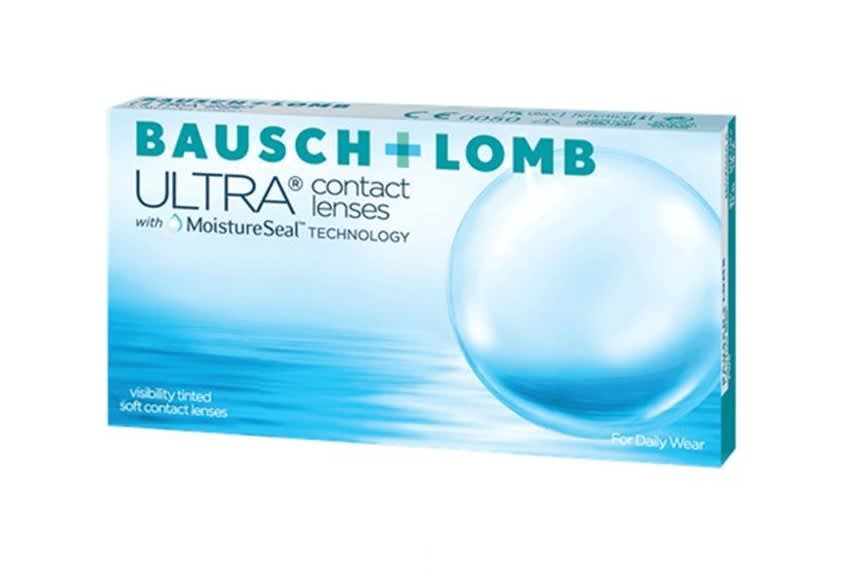 Check Bausch & Lomb Ultra Monthly Contact Lens price below:
add_circle
High and long moisture retention
add_circle
Great value for the price
remove_circle
Suitable for myopia users only
Bausch & Lomb Ultra Monthly Contact Lens battles eye fatigue from extended screen time with its MoistureSeal technology that keeps eyes moisturised and healthy.
Overview:
Get clear vision with this lens that maintains 95% of its moisture for up to 16 hours. Ideal for digital users, these lenses are highly breathable and have a thin edge design for optimum comfort throughout the day. 
Besides, Ultra contacts are designed to reduce glare, enabling better vision in low light situations. This makes them great for night driving too.
Testimonies:
9 out of 10 users agree that these contact lenses were able to relieve their eyes from feeling dry and tired after long hours in front of the computer.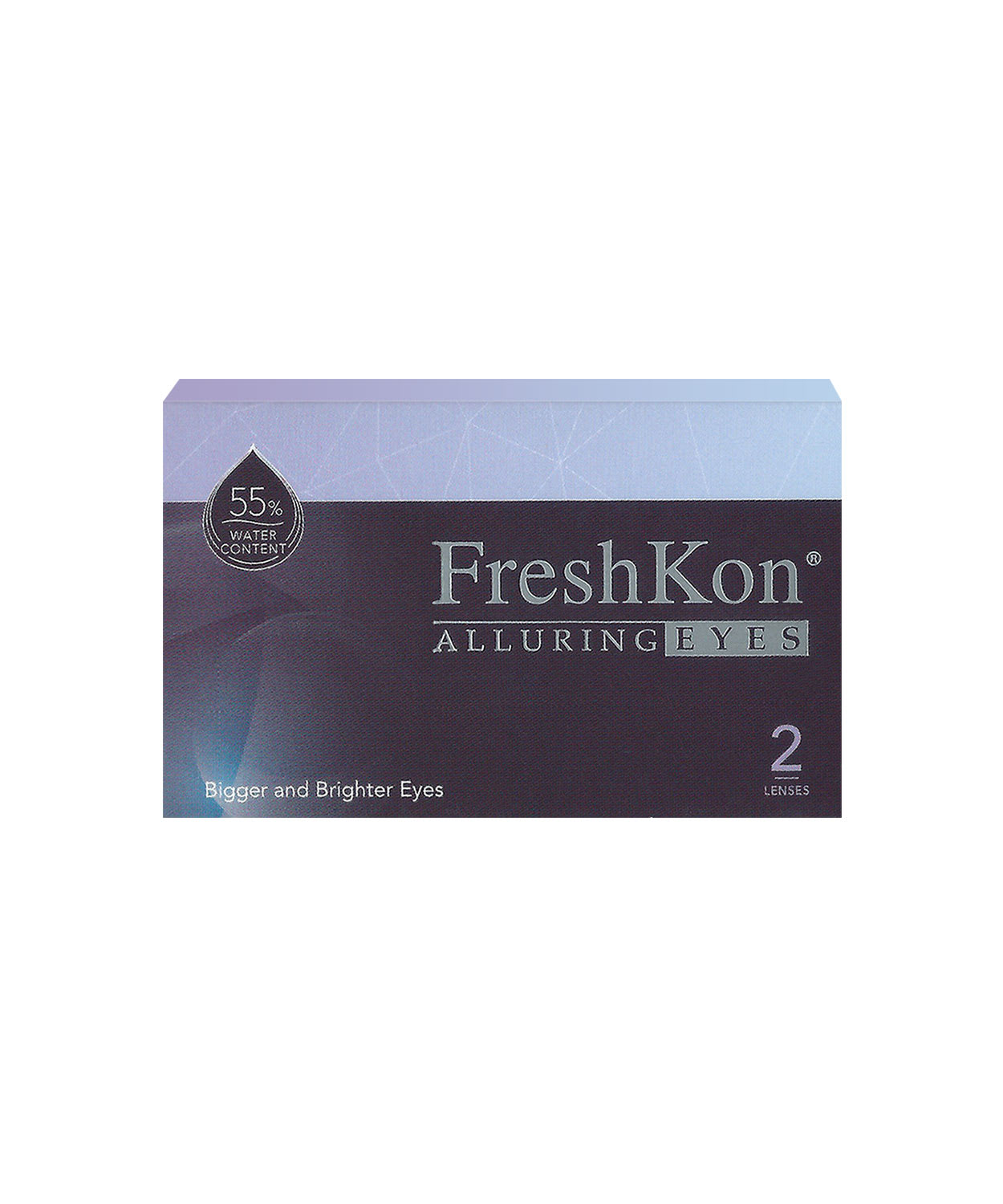 Check FreshKon Alluring Eyes Monthly Lens price below:
add_circle
Suitable for enhancing your natural eye colour
remove_circle
No UV protection
Overview
FreshKon lenses are known for their comfort, and these are no different. FreshKon Alluring Eyes Monthly Lens are colorful contact lenses that ensure that your eyes receive sufficient oxygen throughout the day, which is great for reducing dryness. 
Moreover, it's great for beginners because the colours are subtle and with a 14.2mm diameter, these lenses will fit right in. The thin and soft lens best suit first-time users. Make your eyes shine bright with FreshKon's alluring lens.
Details
Natural colours and defined outline for alluring effect

Hydrophilic surface for comfortable wear

Made of non-irritating material
Who is this for? 
Many people have praised this product for how comfortable and pretty it is. Some even say they are comfortable even after 12 hours of wear.
How do I choose contact lens? 
Several factors come into play when choosing the right pair of contact lenses. Firstly, get a pair which suits the length of wear that you intend to use them for. Daily disposable lenses are great for those who wear contact lens occasionally whereas monthly contact lenses are a more practical option for those who wear them frequently.
Additionally, you would want to account for your specific eye-related needs such as eye power for prescription lenses and lenses with high breathability and moisture for dry eyes. 
Thinking of whether to get clear or coloured contact lenses is another thing to consider as some prefer the eye enhancement effects offered by cosmetic lenses. Lastly, you can consider consulting a professional eye doctor for comprehensive advice on the type of contact lenses to get for your needs and budget. 
---
How often should you change your contact lenses?
Contacts can be kept in contact lens solution in a case for up to a month. If your lenses have been stored in the solution for over 30 days, it would be best to toss them to reduce the risk of infection. Storing your lenses in a solution does not extend its lifespan.
On the other hand, if your disposable contacts have been in the solution for under 30 days, you may disinfect them with a fresh solution and use them. However, if you experience irritation, throw them away and get a new pair.
Generally, you should stick to the recommended replacement schedule; daily, weekly, or monthly.
Related articles