Calling all shopaholics! Lazada's 12.12 Grand Year End Sale sale is just one day away! Are you excited?
In case you didn't know, there are many brands giving away vouchers right now especially from 12 until 14 December. In such a short time, you'll want to make sure you spend your discounts codes wisely.
But have you thought about which kind of discounts are worth your purchase?
More: What Should You Expect From Lazada's 12.12 Grand Year End Sale?

Here's How to Maximize Your Savings with Coupon Codes
There are two types of coupon codes:
Percentage (%) discount
This type of coupon code, like the one we're giving out, requires a little bit of strategizing to fully maximize your savings. Lucky for you guys, we did all the math so you don't have to!
Here's an example of this Khind coupon voucher which gives 10% off with RM280 minimum spend, cap at RM50 for their products storewide. (P.s: It's rare to find storewide codes).
Example 1: Spend RM280
10% of RM280 = RM28
RM280 - RM28 = RM 252 – You save RM28
As you can see, if you spend the minimum amount of RM200, you only use RM28 of your maximum discount of RM50. It may seem okay but you can do better. So how do you ensure you get your coupon's worth?
Example 2: Spend (approximately) RM500
10% of RM500 = RM50
RM500 - RM50 = RM450 – You save RM50
Success! You've managed to save the maximum your coupon code allows you to! But what happens if you spend above that?
Example 3: Spend RM560
10% of RM560 = RM56
RM560 - RM56 = RM 504
But because a maximum discount of RM50 applies, you do not get RM56 off, instead, you get:
RM560 - RM50 = RM510 – You save about 8% (instead of 10%)
You will still save RM50, but instead of getting 10% off, you only get 8% off.
So, to fully maximize this exclusive code while spending the least possible, you should spend maybe about RM450!
More: How To Really Save Money When Shopping Online

Fixed amount discount
This is fairly straightforward, you get a fixed amount off when you spend a minimum amount. For example, this Watsons code let shoppers enjoy RM40 off Watsons products. However, there is a minimum spend of RM200 required in order to enjoy this promo. Let's do a little math:
Example 1: Spend RM200
RM200 - RM40 = RM160 – You save 20%
Example 2: Spend RM300
RM300 - RM40 = RM260 – You save about 13%
Therefore, if you want to have the highest % savings, just spend the minimum amount required. Your savings will remain the same no matter how much you spend.
Catch some other awesome promo codes you'll enjoy using to save on your favourite brands at Lazada:
How to Use Your Coupon Code?
Step 1: Proceed to Checkout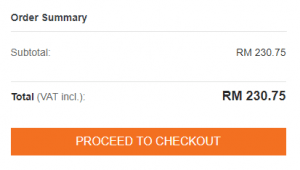 Add your goods to cart and "proceed to checkout" once you're ready.
Step 2: Click 'Apply here'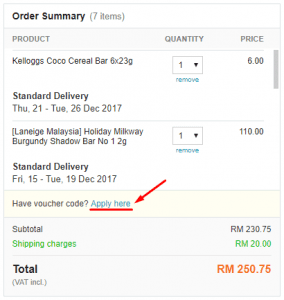 After you fill in all your personal details, you'll be brought to the payment page where you'll be able to fill in your payment details and review your basket. This is where you'll be able to add your voucher code!
Step 3: Fill in the coupon code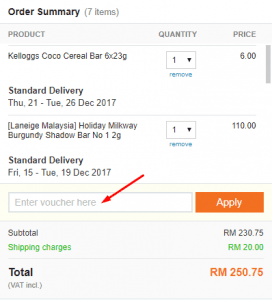 Just fill in your coupon code, click on "apply", and your total will be adjusted based on the coupon code you've used. Simple as A-B-C!
Hope we've been of help to you guys when it comes to picking the best type of Lazada voucher to use on your shopping!
More: 12 Reasons Why You Shouldn't Be Missing Out On Shopee's 12.12 Sale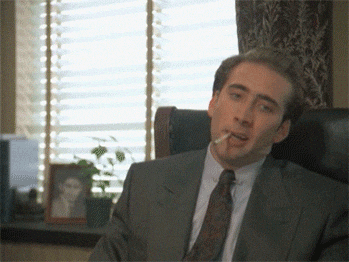 Now full speed ahead!