The best thing about the year-end? It got to be the 12.12 fever at Shopee where almost all the product prices are slashed by more than half. Sales aside, Shopee is also celebrating the occasion with a big birthday bash! There are plenty of discount vouchers and coins to be won when you play entertaining and fun games.
With so many games and offers around the site, we understand that it can get super messy and overwhelming. Fret not, as you can follow our How to Save Money - Shopping Guide and you're golden.
Tip: For extra Shopee voucher codes and discounts, check out these exclusive Shopee bank promo codes.
---
From 23 November - 14 December 2020, these are all of Shopee's 12.12 Birthday highlights that are worth investing your time in:
Free shipping when you spend RM 12

As usual, you can expect free shipping on Shopee 12.12 sales day too! We all dislike paying for shipping fees especially when your product is less than it. Shopee hears you!
You can have your items shipped to your doorstep for free as long as you spend a minimum of RM12. This amazing deal will be available throughout the whole campaign, just remember to claim the vouchers and apply at checkout. Easy peasy!
---
Enjoy Shocking Sales on items from only RM 1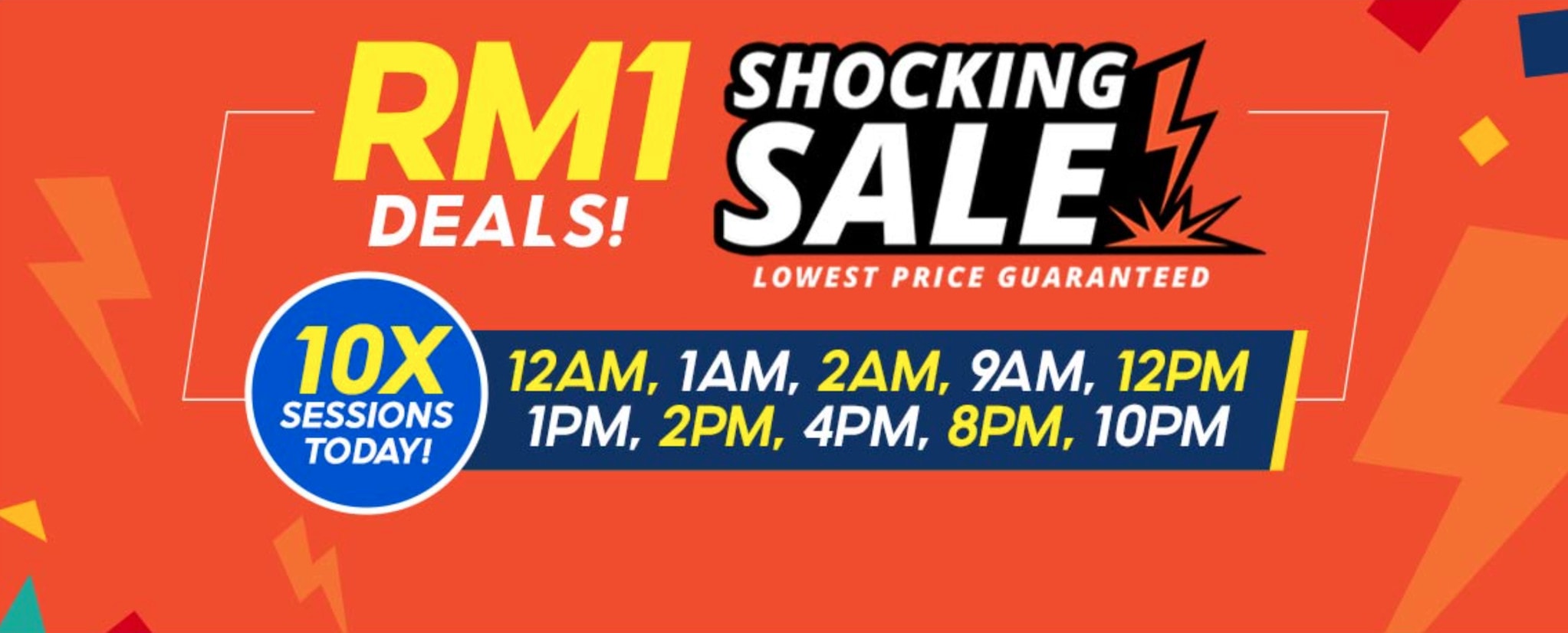 Shocked? We are too. Instead of RM12 flash deals, this time there will be plenty of selected items every day that'll go from as low as RM 1.
Not to worry if you're a busy person. Just plan your schedule accordingly as Shopee has 10 sessions a day of these flash sales. Pretty cool, huh?
Shopee 12.12 Shocking Sale time slots:
Midnight: 12AM, 1AM, 2AM

Morning: 9AM

Afternoon: 12PM, 1PM, 2PM

Evening: 4PM

Night: 8PM, 10PM
---
Play Shopee games and get free ice cream + an iPhone 12!

That is if you diligently play Shopee Farm every day throughout Shopee's 12.12 sale. Water your tree and you stand a chance to get vouchers for some free ice cream, or even an iPhone 12!
---
Otherwise, Play Shopee Shake & Win Up to 12 Million Coins

Yeah, coins that are worth real money to be used to get cash back! Just remember to go onto your Shopee Mobile app and join the Shopee Shake moment every day at 12AM and 12PM. The harder you shake your phone, the more coins you can get!
---
More ways to earn cashback? Play Shopee Candy!

Love colourful, arcade games? You can win up to 1.2 million coins just by playing the game. It's really an easy game to play; just aim "candies" from a "cannon" and shoot to match candies above. Very straightforward!
---
Win prizes weekly from Shopee Poly

Yes, that is all with this new event. Just log onto the mobile app, and try your luck at winning exclusive prizes from this game that is reminiscent to the hit board game Monopoly!
---
Brands Spotlight - Big discounts, exclusive vouchers

Do you have your favourite, preferred brands on Shopee? At Shopee's 12.12 sale, there will be up to 10 sessions featuring 20 brands daily and their big storewide discounts, with some as high as 75% off! Best follow your favourite merchants too and get notifications for such deals.
---
Advent Calendar Shopping Guide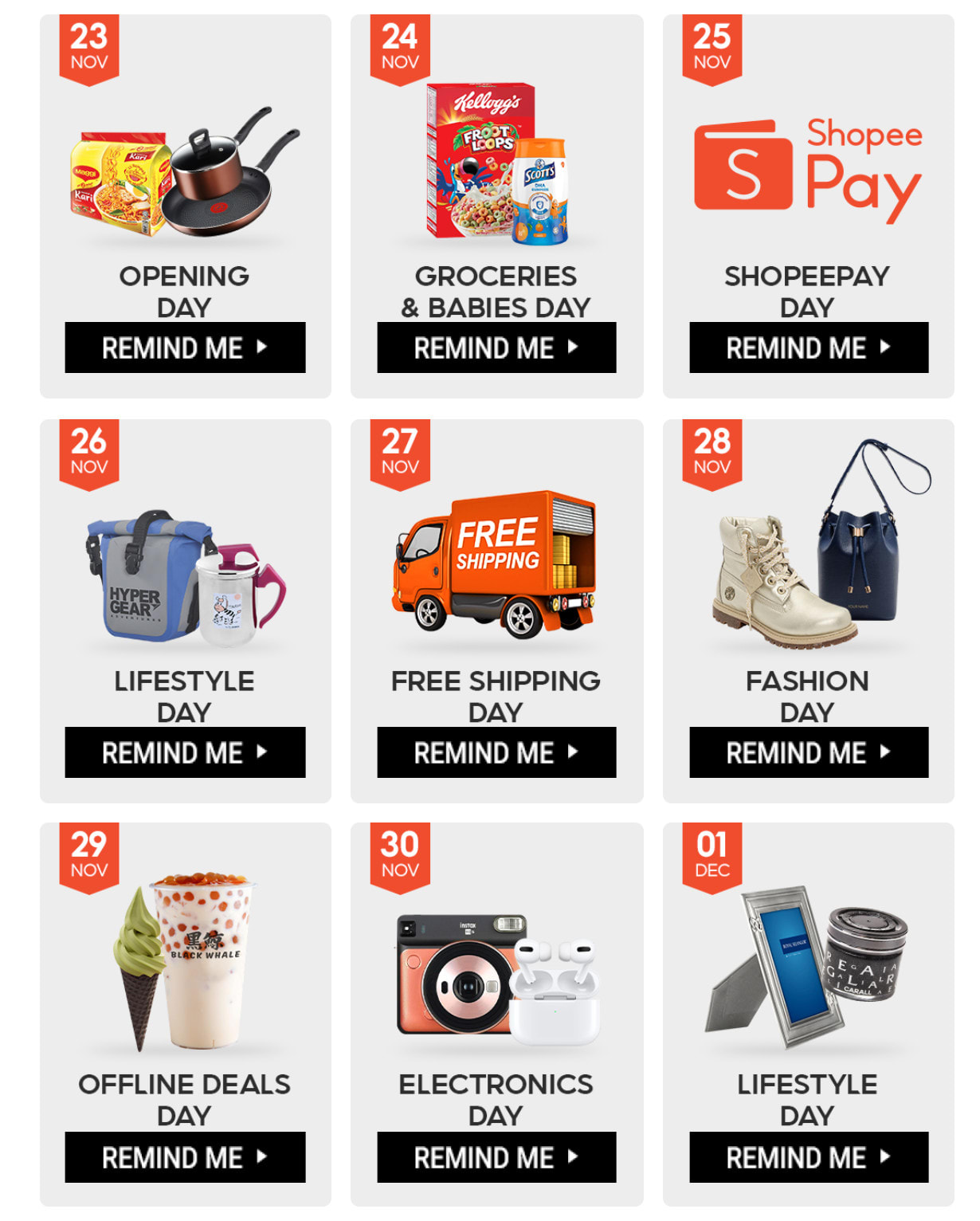 Plan before you shop! Learning what special sales that'll happen every day will definitely help you to shop on the right days, at the right time, with the right preparations! make sure to have a "Reminder" for Shopee's Shopping Calendar so you don't miss out all the good deals.
---
Million Dollar Brands Discounts

Our favourite part is happening on 12.12 too! Here is where you can keep an eye out for awesome discounts on high-end and even luxurious brands. And not to worry, they are all the official brands, 100% authentic! Catch labels like L'Occitane, Fossil, Sony and many more with limited-time & limited-stock promotions to enjoy!
---
Just so many vouchers to collect...
Whether it's from stores you follow, or casual merchants with up to limited 50% discount vouchers; there's literally bound to be a voucher that you just won't resist getting. And the best way to get them all?
Check Shopee daily for Shopee vouchers, or you can head here and collect Shopee coins daily for cashback. There's also the latest updates on Shopee bank promo codes for you to enjoy daily! If possible, you can also score another additional Shopee Free Shipping voucher and stack it with other compatible discount codes. The combos are endless!