Expert In This Title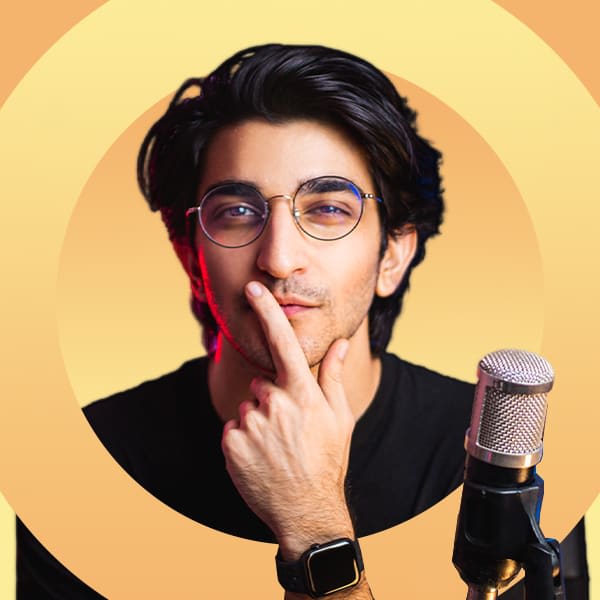 YouTuber
Umar Naqshbandi
Umar Naqshbandi is ProductNation's resident tech enthusiast, photography expert and video maestro. He is also the host and brains for our YouTube channel as well as the main reviewer for all our tech-related content.
"Picking smartphones these days can be very confusing because of the simple fact that there's just too many of them. All their specs and feature start melting into one making it very difficult to give a clear distinction and pick the right one. The easiest way to declutter from that mess and pick the right phone for you is by looking at the 5 main factors - Processor, Display, Camera, OS, Battery." - Umar Naqshbandi
You could be yearning for virtual adventure and excitement, and we believe that a mobile gaming phone is one of the best ways to fulfil that craving. The best part is that they can be affordable while packing good specs and performance. 
With many cheap Android smartphones offering great gaming performance, here's a list of the best budget gaming smartphones in Malaysia that will thrill you and your wallet. 
Limited Smartphone Promos:
- Galaxy A Series | Free Power Adapter Duo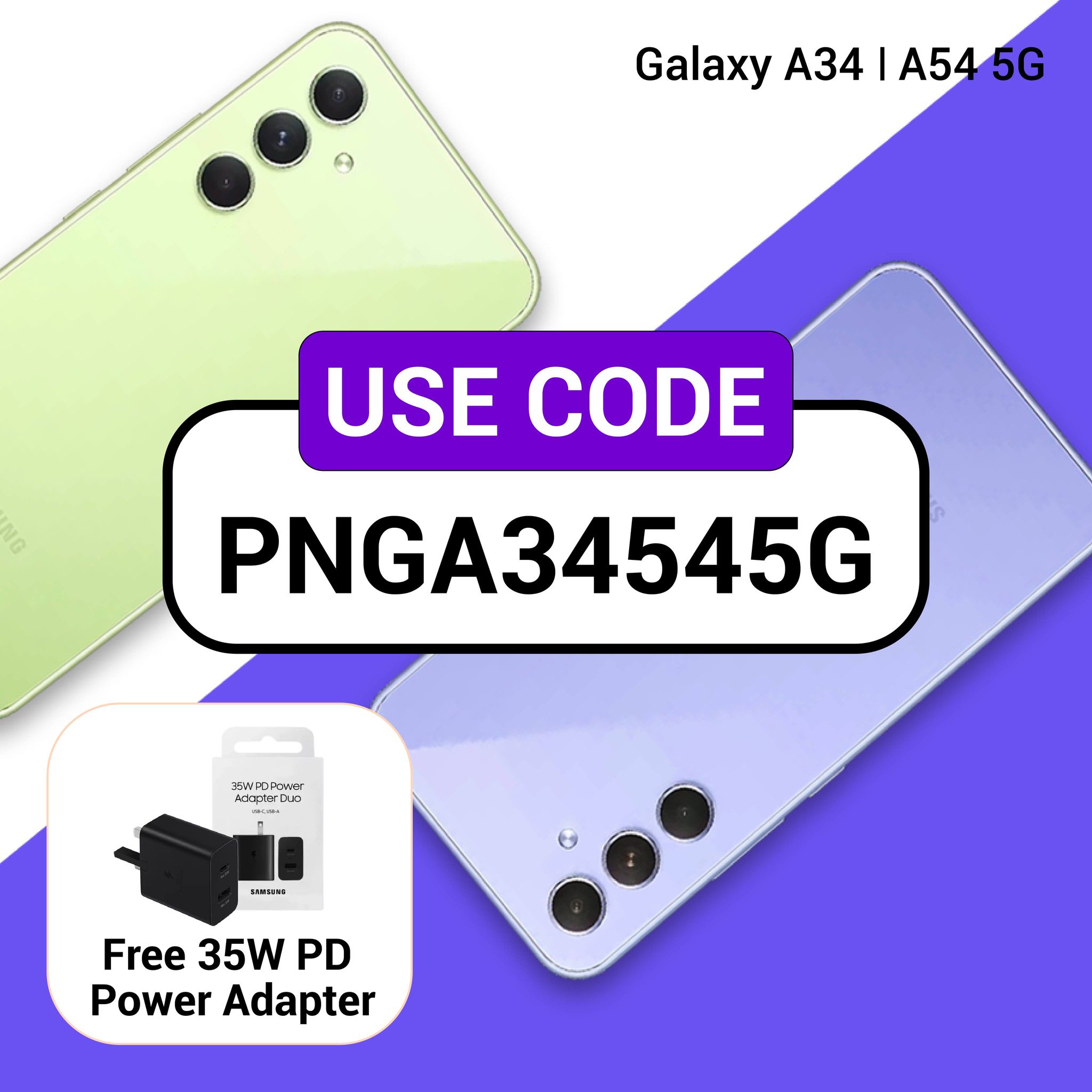 Are you going after the new Samsung Galaxy A34 or A54 smartphones? Make sure to use our exclusive promo code below and redeem a 35W PD Power Adapter Duo worth RM99 when you shop on Samsung Malaysia Online Store.
Here's how to get the promo:
Add the Samsung Galaxy A34 or A54 to your cart 
Use promo code at checkout: PNGA34545G
Valid for one unit per transaction

Available until 30 April 2023, only 

on Samsung Malaysia Online Store
- Buy 1 Free 1 Samsung Smartphone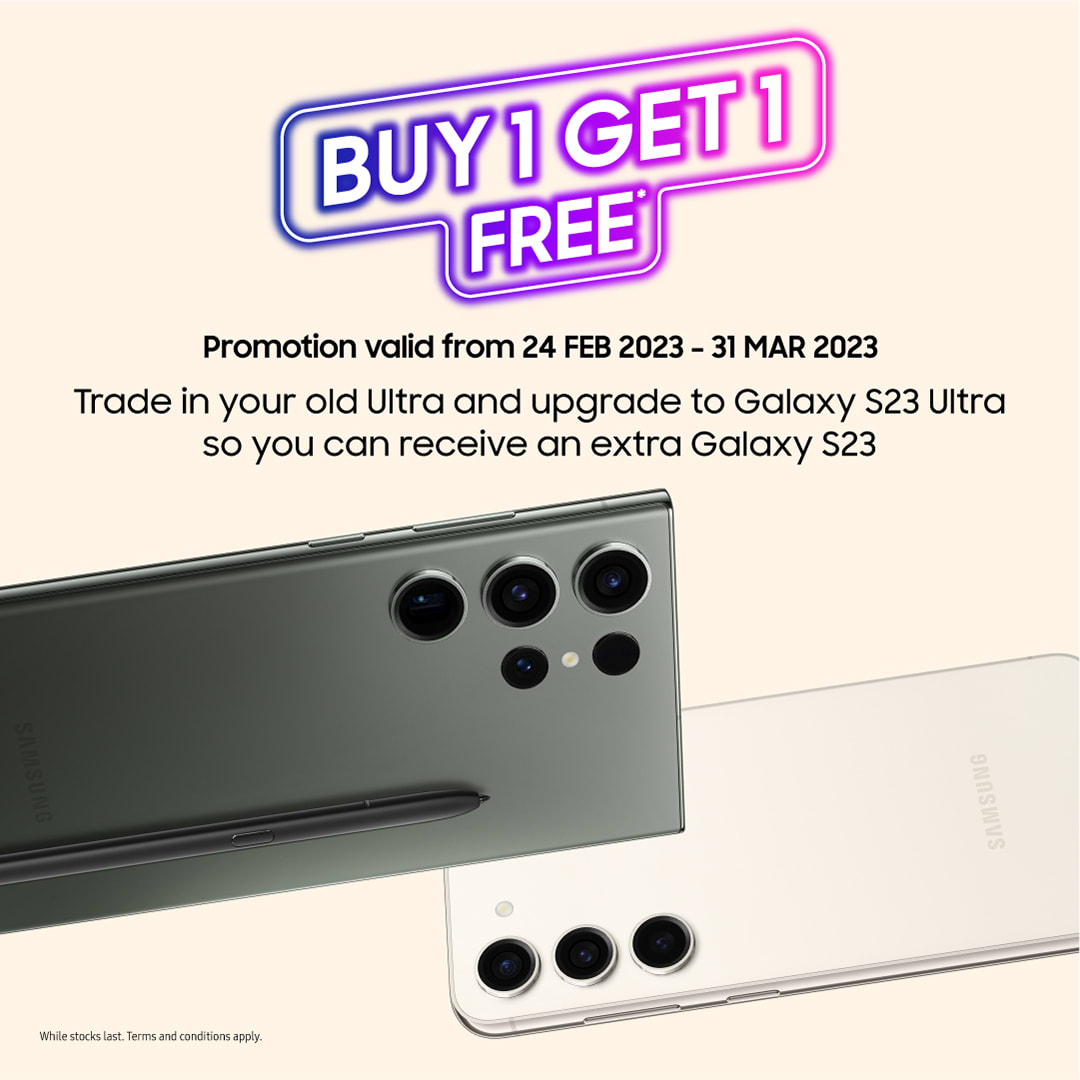 Want to upgrade your phone AND a loved one's at the same time but don't want to buy two phones at once? Take advantage of  Samsung's Buy 1 Free 1 promotion on the brand new Samsung S23 Series, and get an extra Galaxy S23 when you trade in your old Ultra phone to buy the new Galaxy S23 Ultra!
Get this deal with three easy steps:
Trade in your old Ultra device at any Samsung Experience Store

Buy the Galaxy S23 Ultra (256GB)

Get your extra Galaxy S23 (128GB)!
The promotion will be ongoing from now until 31 March 2023. So get going and grab TWO phones for the price of one!
---
8 Best Cheap Gaming Smartphones in Malaysia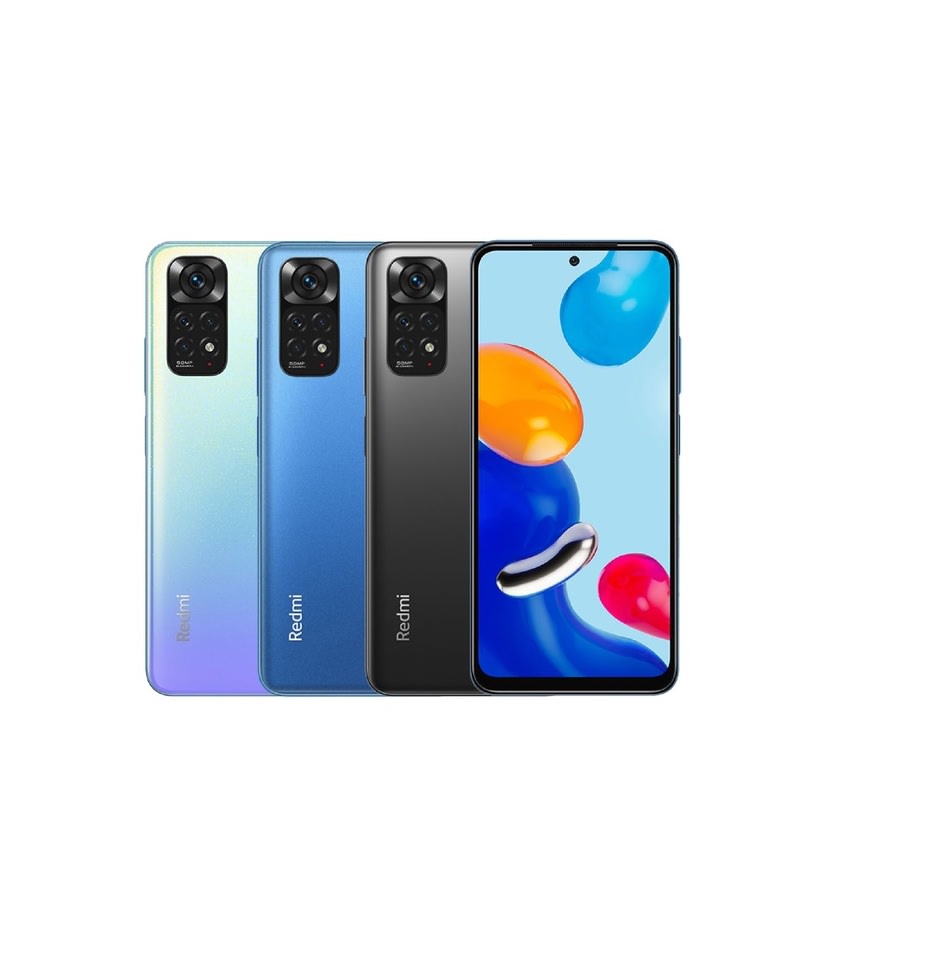 Check Xiaomi Redmi Note 11S price below:
add_circle
90hz AMOLED display
add_circle
Powerful specs
add_circle
Long lasting battery
remove_circle
Weak camera performance
Why It's Our Top Pick
There's a lot to consider when you're going for a budget gaming phone. Whether it's specs, battery life, or even the design of the phone itself, there will always be sacrifices with a more inexpensive model. Still, the Xiaomi Redmi Note 11S seems to be the one gaming smartphone that excels in every field while still maintaining an affordable price. 
Details
Gorgeous AMOLED display

FullHD+ resolution

90hz refresh rate

IP53 rated

Up to 8GB of RAM

Mediatek Helio G96 processor

5000mAh battery

33W charger allows you to top up the phone to full in under an hour
Who is this for?
The Xiaomi Redmi Note 11S is pretty much an all-rounder for mobile gamers looking for everything they need in a gaming phone. With powerful specs, plentiful RAM, and a decent high refresh rate screen, you don't really need to ask for more, especially considering the price.
The one glaring weakness is its 108MP main camera, which sounds good on paper, but the results are less than stellar. The pictures it produces are definitely decent, but nothing more than that.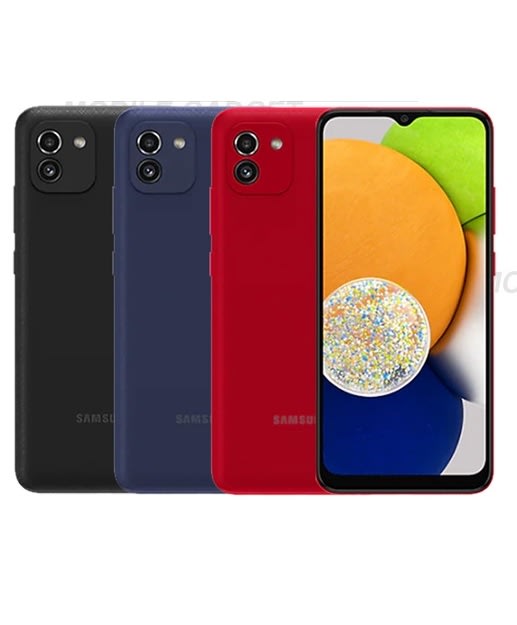 Check Samsung Galaxy A03 price below:
add_circle
Very affordable
add_circle
Long lasting 5000mAh battery
add_circle
Bluetooth 5.0 support
remove_circle
Disappointing screen
remove_circle
MicroUSB port
Overview
For the people on the most stringent budget, the Samsung Galaxy A03 is definitely the phone to look out for, especially if you're a gamer, but don't expect it to run high-end titles like Genshin Impact. 
Details
6.5-inch HD+ LCD screen

Octa-core CPU

5000mAh battery

48MP main camera with 5MP selfie camera

Bluetooth 5.0

microSD card slot
Who is this for?
The Galaxy A03 doesn't offer a lot in terms of features and does the bare minimum when it comes to performance. 
However, because a lot of phones within this entry-level price range offer the same or even worse performance compared to the Galaxy A03, this makes it a strong recommendation from us especially if you're on a strict budget. 
More: Find Out Which Of These 9 Best Xiaomi Phones Are For You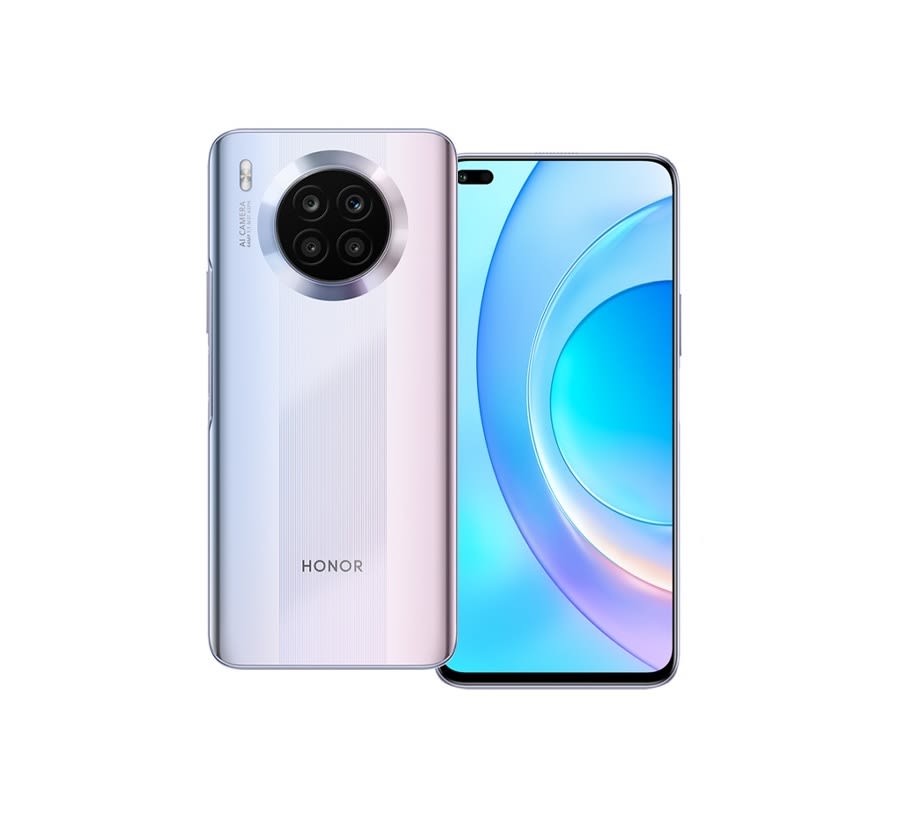 Check HONOR 50 Lite price below:
add_circle
66W fast charging
add_circle
Great camera setup
add_circle
Long lasting 4300mAh battery
remove_circle
60hz screen
remove_circle
Underpowered processor
Overview
The HONOR 50 Lite boasts an impressive camera setup as well as a competent Snapdragon 662 processor. While the processor may not be the best, it is still definitely capable of running lighter games. 
Details
Snapdragon 662 processor

Up to 8GB of RAM

64MP main camera, 8MP ultrawide, 2MP macro, 2MP depth camera setup

16MP front facing camera

4300mAh battery capacity

66W charging, capable of charging 40% in 10 minutes

6.67-inch FullHD+ IPS panel
Who is this for?
Although the gaming performance of the HONOR 50 Lite could be better, the superb camera performance more than makes up for it. 
So if you're someone who likes to take a lot of pictures and is a bit of a casual gamer, then the HONOR 50 Lite may be the phone for you. 
More: The Top 10 Smartphones You Should Get This Year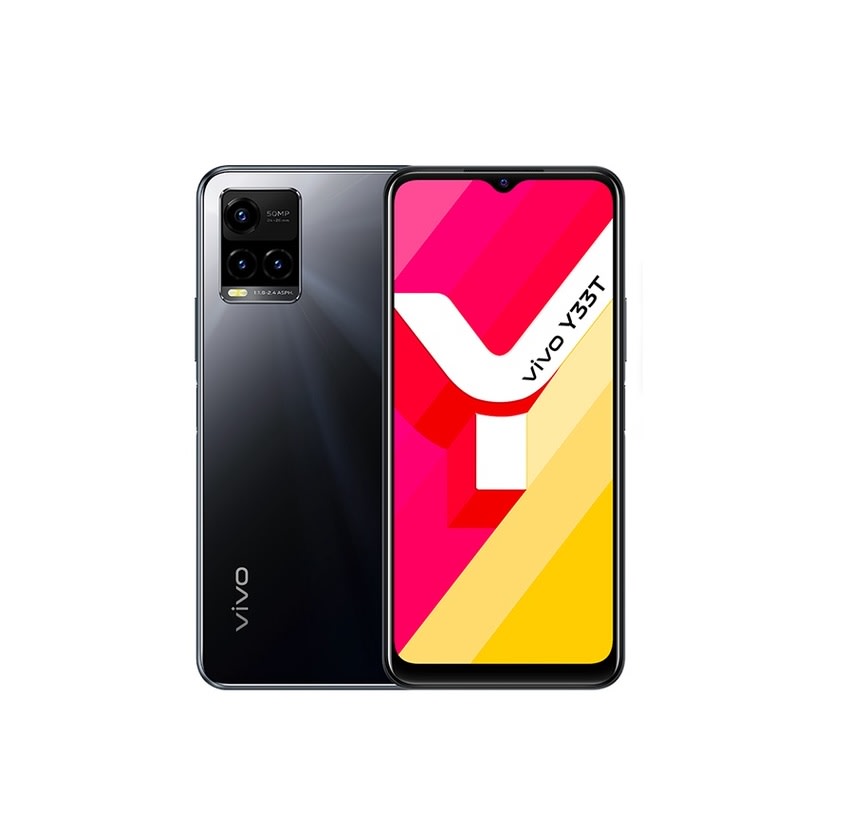 Check Vivo Y33T price below:
remove_circle
Easily scratchable back panel
Overview
Featuring a Snapdragon 680 processor and a whopping 8GB of RAM, the vivo Y33T is one of the best deals you can get right now if you want a decently powerful gaming phone for not a lot of money.
Details
6.58-inch FullHD+ LCD display

128GB storage and 8GB RAM

50MP main camera

3.5mm headphone jack

Bluetooth 5.0

5000mAh battery with 18W fast charging

Reverse charging feature
Who is this for?
With 8GB of RAM, the vivo Y33t isn't only good for gaming, but also for serious multitaskers who need to open multiple apps at once. So, if you need to maximise your productivity, the vivo Y33t is a strong option.
More: 10 Best Budget Wireless Earphones & Earbuds You Can Own For Under RM300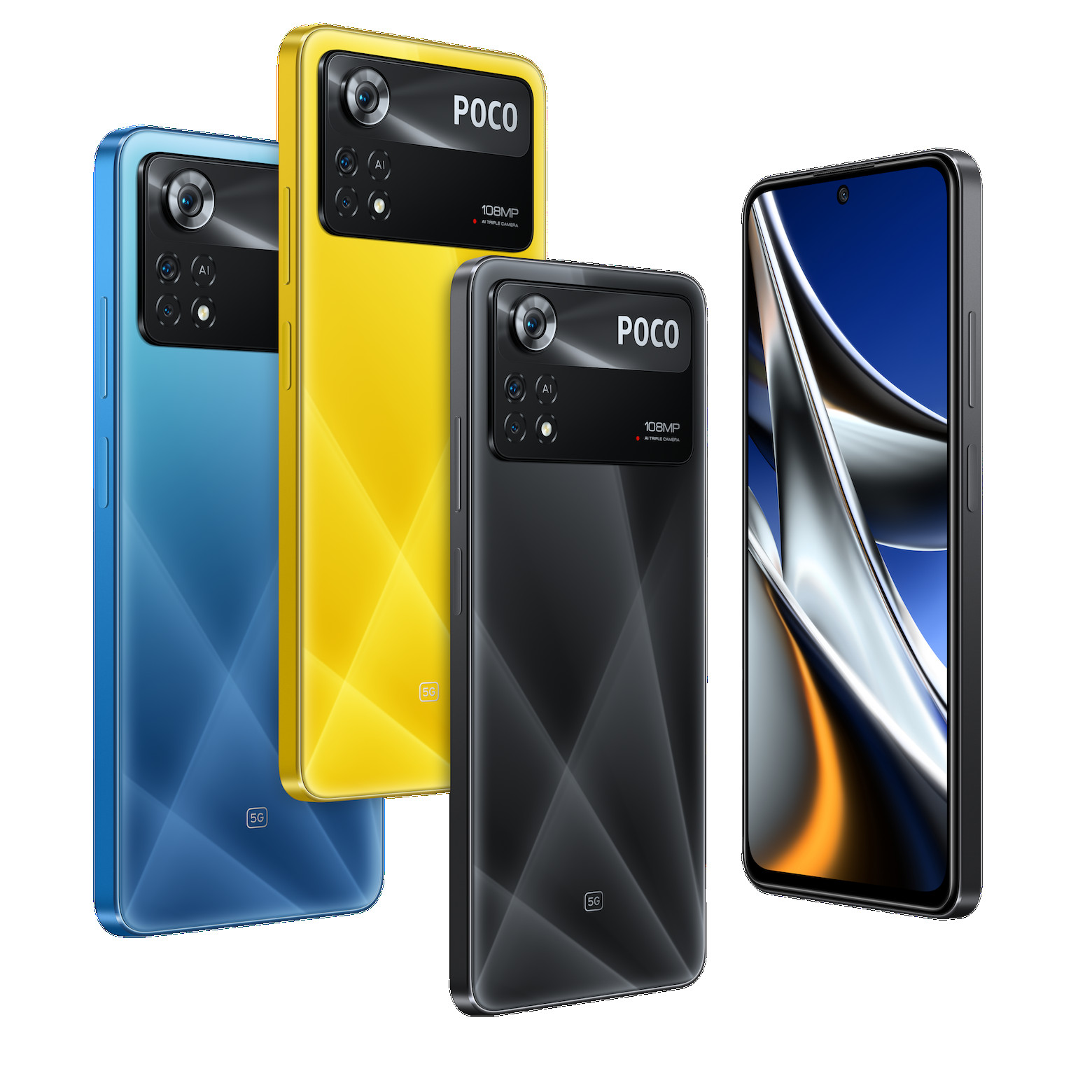 Check POCO X4 Pro 5G price below:
add_circle
Powerful Snapdragon 695 processor
remove_circle
Weak camera performance
remove_circle
Running on Android 11
Overview
Although most phones today are more than capable of handling most modern games like COD Mobile and Mobile Legends, there's still one title that pushes your phone to the limit. Not every phone can run Genshin Impact, even on its lowest setting, but POCO's X4 PRO 5G is not one of them. 
Details
AMOLED display with a FullHD resolution running at a 120hz

Max brightness of 1200 nits

Side mounted fingerprint reader

Snapdragon 695 5G processor

6GB RAM
Who is this for?
The POCO X4 Pro 5G is a great for gamers looking to play more demanding titles like Genshin Impact or esport gamers that want the best performance possible for not a lot of money.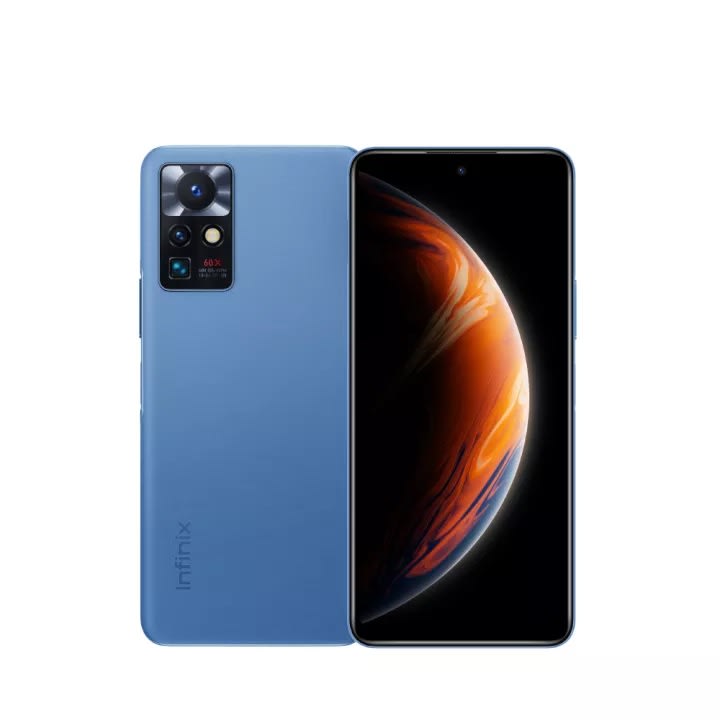 Check Infinix Zero X Neo price below:
add_circle
Long lasting battery
remove_circle
Filled with bloatware
Overview
Infinix may not be the most well-known brand on the market, but they are among the best when it comes to budget phones. Offering great designs and powerful specs, the Infinix Zero X Neo is a great candidate in this list, especially if you're on a strict budget.
Details
6.78-inch FullHD+ IPS screen with a 90hz refresh rate

Powered by a Mediatek Helio G95

5000mAh capacity with an 18W quick charging
Who is this for?
Mobile Legends runs smoothly on the device, even when the settings are cranked up to ultra. It's made even better by the 6.78-inch screen, which allows a wider field of view for your character on the map. 
More: 10 Best Earphones That Are Perfect For All Kinds of Smartphone Users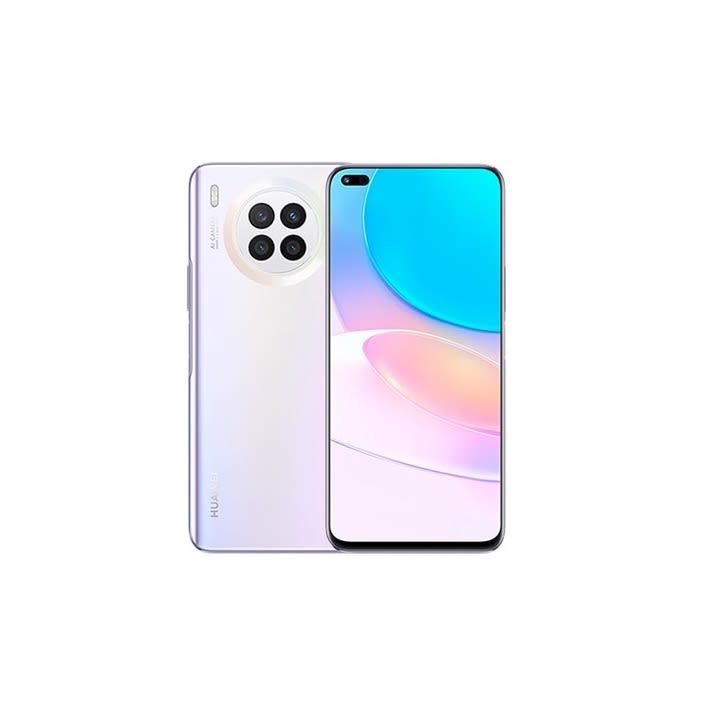 Check Huawei Nova 8i price below:
add_circle
Comes with a 3.5mm jack
add_circle
Super-narrow bezel
remove_circle
Does not support 5G
Overview
Aside from its gaming capabilities, the Huawei Nova 8i sports a quad-camera system, as well as a large display. Conveniently, the Nova 8i is also part of Huawei's ecosystem, so it's easy to pair with other proprietary accessories such as earbuds, and notebooks.
Details
6.67-inch Full HD+ display

Dual SIM slot

3.5mm audio jack

64MP camera

8GB of RAM alongside 128 GB storage

Snapdragon 662 chipset
Who is this for?
The lack of Google services is definitely something to keep in mind when purchasing a Huawei device, especially one of their smartphones. But still, the Nova 8i is a capable smartphone that can run lightweight to medium games at respectable settings. That said, do temper your expectations when trying to run more demanding titles like Genshin Impact.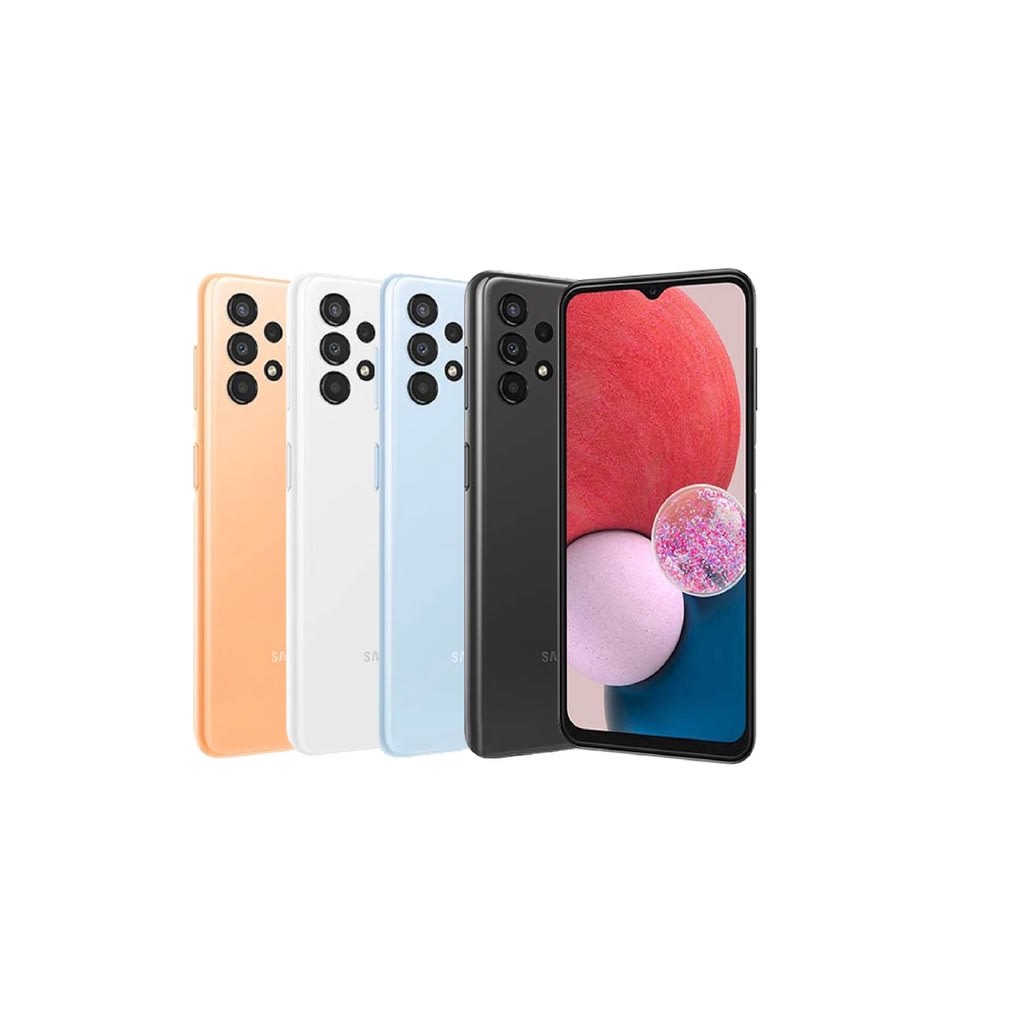 Check Samsung Galaxy A33 price below:
add_circle
Great camera performance
add_circle
90hz refresh rate
remove_circle
Bit pricey in terms of budget phones
Overview
When it comes to the compromises manufacturers make in designing a budget gaming phone, the camera is usually where they'll go. Still, there's a few companies out there that realise some gamers love taking pictures as well. So if you're both a shutterbug and a gamer, then you can consider the Samsung Galaxy A33.
Details
Exynos 1280 chip and up to 8GB of RAM

Improved camera setup

48MP main camera, the 8MP ultrawide, and 5MP macro cam setup

Good image stabilisation
Who is this for?
The Galaxy A33 is definitely a strong option when it comes to gaming-capable phones with a decent camera, but its higher price tag is definitely not for everyone. 
But if you do have a bit more flexible budget and don't mind spending a little more, the Galaxy A33 is definitely one of the best phones you can buy for both gaming and photography. 
---
Is 4GB RAM enough for gaming?
Phones these days usually come with at least 6GB of RAM, and that already seems enough for most of your gaming and multitasking needs, but what happens when you opt for a 4GB of RAM model instead?
The short answer is that you'll have a worse time. Any intensive tasks you do will be severely limited due to your limited RAM. 

Multitasking between apps will take longer, and any demanding games will stutter and crash constantly. It's not really a good idea to choose a 4GB model, especially when the price difference between the 4GB and 6GB variants aren't that significant.

But if you're not planning on doing a lot of intensive things, then you could be fine with just 4GB of RAM. But don't though. Seriously. Treat yourself better. 
---
How to Choose Your Ideal Budget Gaming Phone? 
With so many brands releasing their latest flagship model every year and a vast range of Android phones to pick from, we understand that the hardest part is knowing what to even look at in entry models anymore. So, here are some factors you may want to look into: 
i) Processor
We all know that it's more than an uphill task for an iPhone 5 to operate on the latest operating software simply because the processor isn't keeping up with it. When considering the processor, the number of cores is often the determining factor. 
To note, more cores allow the phone to run/process more as well as functioning smoothly. By standard, most phones today come with octa-core.
ii) RAM 
RAM is no different from car lubricants. They ensure that your phone is running smoothly despite multitasking. Usually, a minimum of 2GB worth of RAM is sufficient for your daily tasks. So, you might want to look for at least 4GB in budget models if you're a regular gamer or 6GB for heavier gaming.
Aside from RAM, do understand that your processor (chipset) is still an underlying factor as to whether it is suitable (or designed) for gaming.
iii) Screen Size 
It comes down to personal preference on which screen size you would prefer. Thus, a screen with or without the bezel may also play an important factor in your viewing and gaming experience. The more screen there is, the more space for your fingers to also move around.
Aside from the conventional considerations in picking your ideal budget gaming phone such as a capable graphics card, our picks of budget gaming phones also take into account that phones should come with a reasonable camera and wide enough screen to watch your favourite gaming videos on Youtube. Yep, you can have the best of both worlds after all.
---
How Much RAM do I need for a gaming phone?
If you think RAM is all there is to have a perfect game, it's not. Most of the time, games use about 1GB of RAM or slightly more. The rest are used to run the phone's UI.
So what you'll need to look at is the phone's OS and processor as well.
A minimum of 4GB is good enough for a start. 

However, if the games are more intense and are more demanding on the graphics, consider getting a smartphone with 8GB or 12GB RAM.
---
How To Optimise Gameplay?
Got a slightly laggy phone? It is possible to optimise your phone further for a smoother game play. Try these:
Change the screen refresh rate to the highest option

Free up storage space on your phone 

Download a game booster app

Use a fast internet connection when gaming 

Invest in external phone gaming accessories such as a fan cooler
Related articles: