Expert In This Title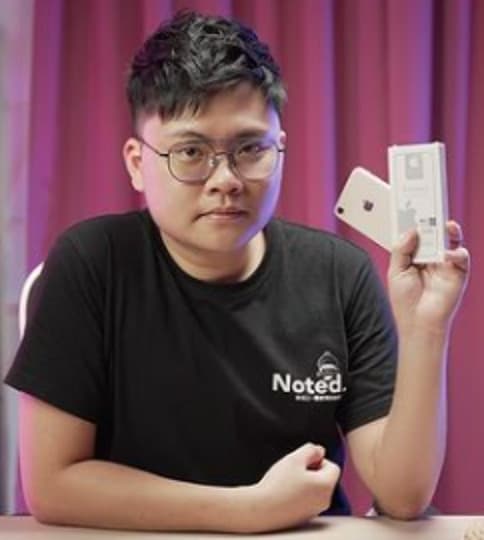 Tech Youtuber
LEX
As a true gadgets enthusiast, LEX's opinions are always sought after among peers and followers. His efforts and honesty have garnered him over 10k followers on his Youtube channel. LEX aspires to educate everyone about daily technology from a consumer's perspective.
"As mobile games get increasingly popular, it's only natural that electronic brands incorporate gaming features in their smartphones. Personally, a good gaming smartphone should have features and graphical specs that support high-performance and graphics-rendering games." - Alex
Mobile gaming is more popular than ever and smartphones today are designed with that in mind. They've become faster, more powerful, and hold more RAM, all so you can have the best experience possible while gaming.
So, whether you're a casual gamer looking for something light that can run your favourite games, or an esports gamer who needs the best hardware possible, browse through our resident expert's recommendations below to find the best phone that will cater to your needs.
Samsung Galaxy Unpacked: Get RM200 eVoucher When You Register!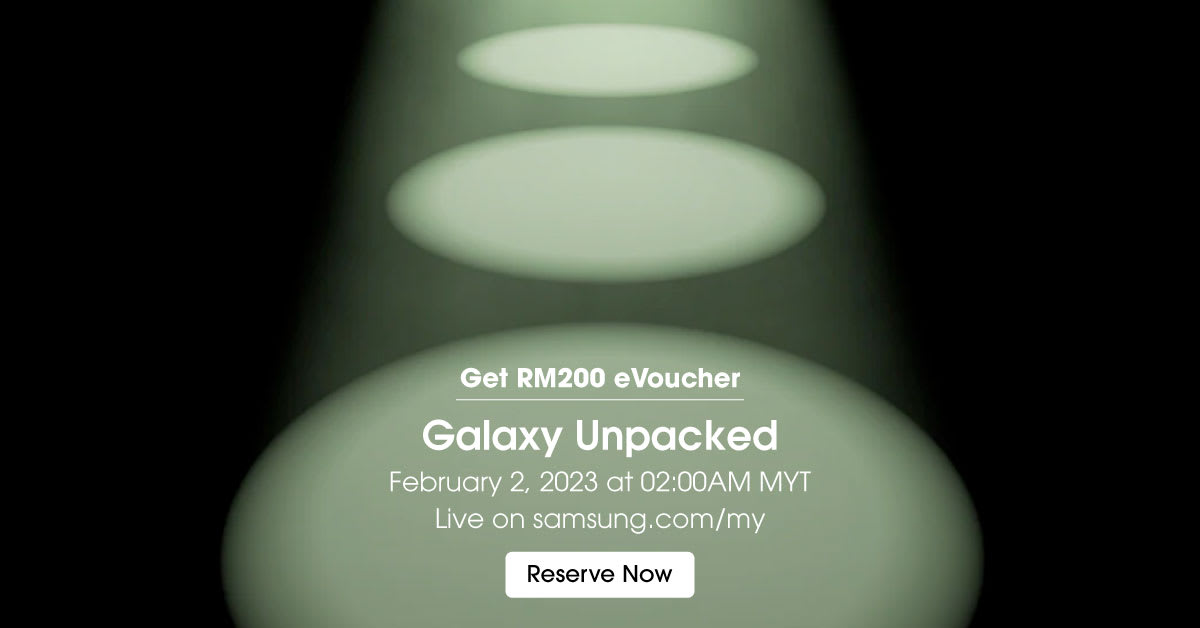 ---
---
List of Best Gaming Smartphones in Malaysia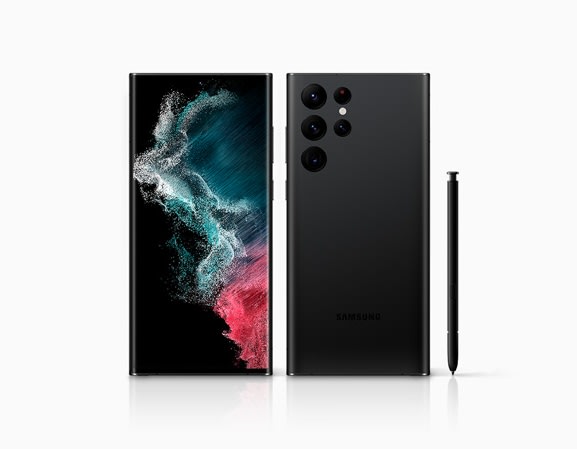 Check Samsung Galaxy S22 Ultra 5G price below:
add_circle
Built-in S Pen
add_circle
IP68 dust/water resistant
remove_circle
Fast charging capped at 45W
Why it's our top pick
'Samsung pushed out a new version of OneUI with much better GPU and CPU performance by removing limitations on the Game Optimizing Service (GOS), which makes the S22 Ultra the best overall gaming phone in Malaysia. It can run Genshin Impact smoothly with stunning graphics and a more stable frame rate. Despite some thermal issues, it still performs superbly for long duration heavy gaming experiences.'
Overview
Samsung's top of the line flagship model is equipped with a high-end Snapdragon 8 Gen 1 processor, 12GB RAM, and a battery life that can last a whole day of gaming, making it the perfect phone for demanding games like Genshin Impact. 
Details
6.8-inch WQHD Dynamic AMOLED screen running at 120hz

A max brightness of 1750 nits

IP68 dust and water resistance

High-end camera setup with a 108MP main camera and a 230mm periscope telephoto lens

8K video recording

5000mAh battery

45W fast charging, with 15W wireless charging and 4.5W reverse charging

Includes an S Pen with a built-in slot
Who is this for?
Although the Samsung Galaxy S22 Ultra was built more as a productivity machine, due in part to the inclusion of the S Pen and the overall look of the device, the Snapdragon 8 Gen 1 processor within is more than capable of gaming.
Genshin Impact is able to run on the phone smoothly, even at its highest setting. The large 6.8-inch screen immerses you in the world, and the phone's built-in game mode keeps away distractions from your gaming session.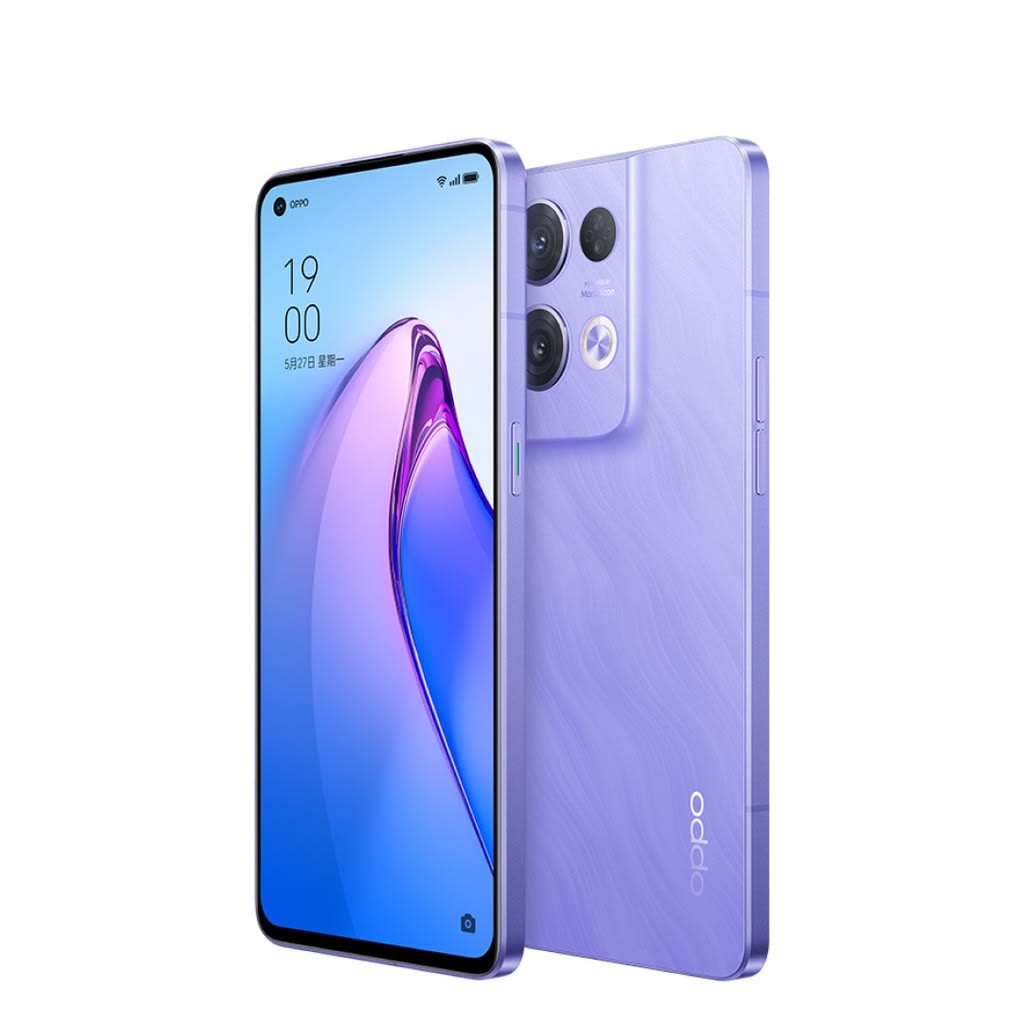 Check OPPO Reno8 Pro Plus 5G price below:
add_circle
Powerful processor
add_circle
Great, smooth screen
add_circle
Great, smooth screen
remove_circle
No image stabilisation on camera
Overview
The OPPO Reno8 Pro+ combines gaming capability as well as a stylish design aesthetic to deliver you the best experience possible. 
Powered by a MediaTek Dimensity 81000-Max chipset, it's capable of running any game at the maximum settings, and the 80W fast charging feature means that you're almost always topped up.
Details
6.7-inch AMOLED display running at FullHD+ resolution

Smooth 120hz refresh rate

MediaTek Dimensity 8100-Max processor with up to 12GB of RAM

50MP main camera, 8MP ultrawide, 2MP macro, and 32MP front facing camera

Bluetooth 5.3 support

4500mAh battery with 80W fast charging, capable of going from 1% - 100% in 30 minutes
Who is this for?
With plenty of RAM and performance to boot, the OPPO Reno8 Pro+ is a great all-around phone that does everything right. Whether you're gaming, watching content, or even working, the Reno8 will not disappoint you.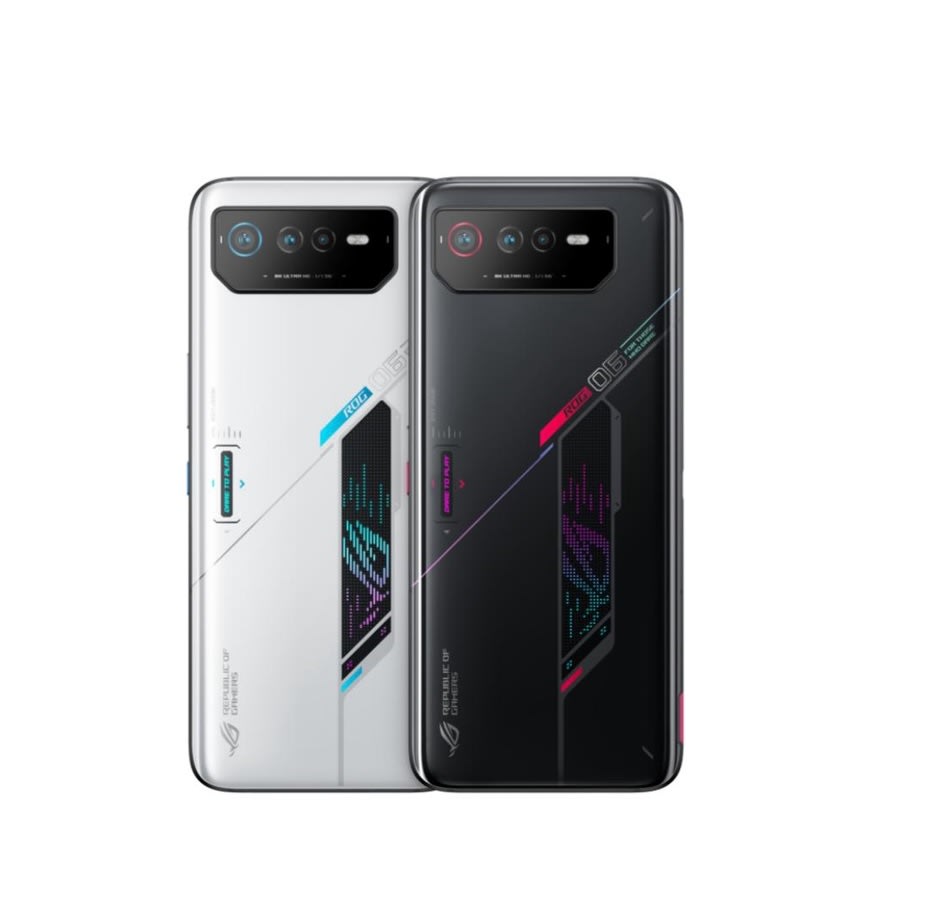 Check Asus ROG Phone 6 Pro price below:
add_circle
Powerful performance
add_circle
Abundance of RAM
add_circle
Long lasting battery
Overview
Packing just as much RAM as all your devices combined with an all-new 360-degree CPU cooling system, the ROG Phone 6 Pro is the ultimate overkill gaming phone, meant for serious gamers who aren't afraid to spend a bit more for the best mobile gaming experience possible.
Details
Snapdragon 8+ Gen 1 processor that is 15% faster than the previous version

An impressive 18GB of RAM with 512GB of storage

A smooth 165hz refresh rate AMOLED screen that runs at a FullHD+ resolution

Triple camera setup with 50MP main cam

3.5mm headphone jack with 32-bit/384kHz audio support

6000mAh battery capacity with support for 65W fast charging, which charges to 100% in 42 minutes

10W reverse charging feature

IPX4 water resistance

2" OLED Screen in the back
Who is this for?
It doesn't take more than a glance at the phone's spec sheet, and even price, to figure out that the ROG Phone 6 Pro isn't for everyone. The phone can easily run all games at the maximum possible setting, and a little more, but if you're just a casual gamer, the price tag won't justify it.
However, with the ROG Phone 6 Pro, you will probably never lag, crash, or even stutter when playing games. This is important for e-sport mobile gamers where even the smallest lag can cost them their win.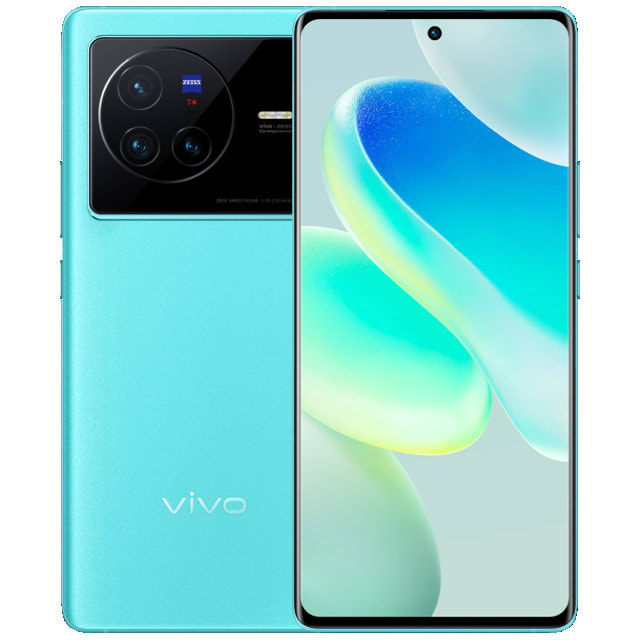 Check Vivo X80 price below:
add_circle
Great performance
add_circle
Zeiss optimised camera setup
add_circle
Long lasting battery
remove_circle
Ugly interface with ton of bloatware
Overview
With a MediaTek Dimensity 9000 processor and 8GB of RAM, the vivo X80 is one of the best Android phones for gaming you can get today. It's fast, snappy, and responsive, which is pretty much everything you want in a gaming phone.
Details
6.7-inch 120Hz FullHD+ AMOLED display

MediaTek Dimensity 9000 chip with 8GB of RAM

Zeiss optic cameras, producing clear, detailed images

4500mAh battery that can last up to two days

80W fast charging, charges up to 50% in 11 minutes

IP68 rating for water and dust resistance

Extra-large on-screen fingerprint reader
Who is this for?
vivo's flagship smartphone is one of the best Android phones overall, and it performs exceptionally well when it comes to gaming. The Zeiss optimised cameras also stand toe to toe with other flagship phones.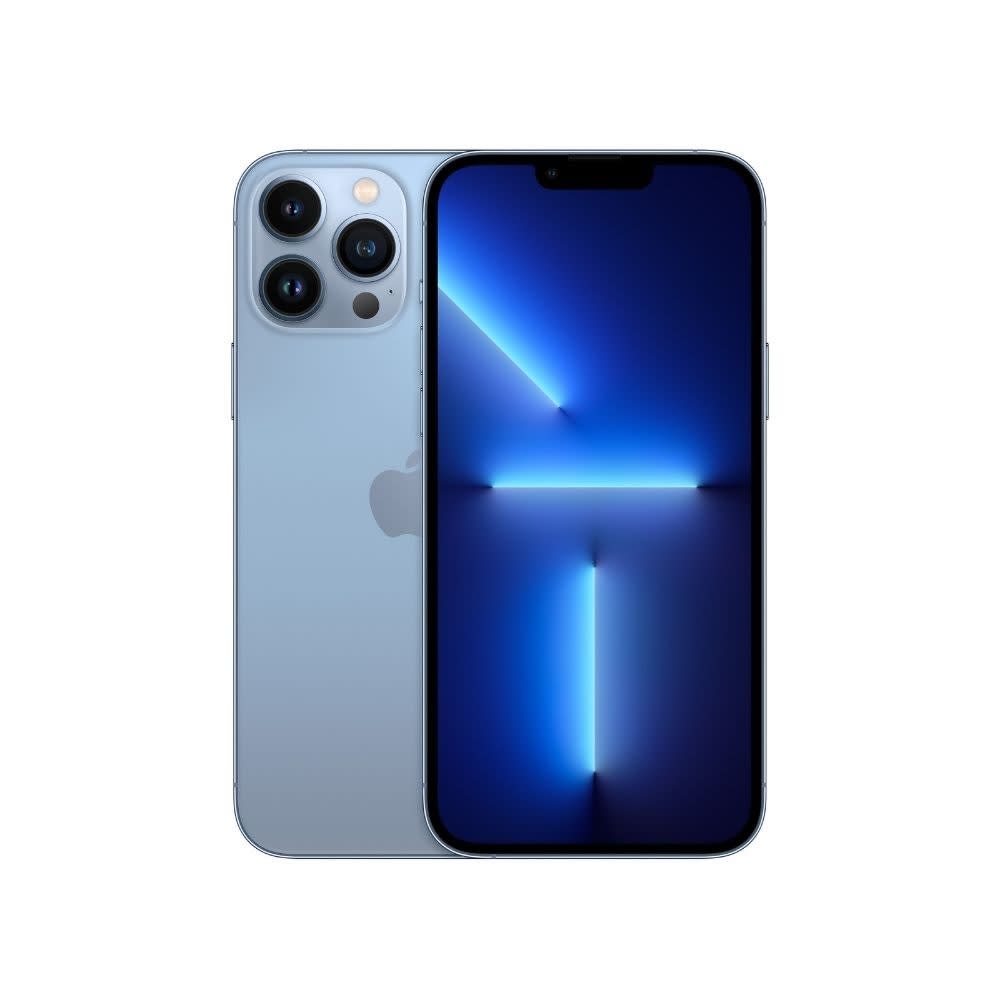 Check Apple iPhone 13 Pro Max price below:
add_circle
Impressive performance
add_circle
One of the best smartphone cameras in the market
add_circle
Smooth and intuitive user interface
remove_circle
Can be difficult to transition to for an Android user
Overview
The iPhone 13 Pro Max not only boasts one of the best smartphone cameras on the market, but also uses the powerful Apple A15 Bionic chip, which is capable of running most games at the highest setting. 
Pair this with the 6GB RAM and 120hz Super Retina screen, and you have either the best gaming phone for a photographer, or the best photography phone for a gamer. 
Details
6.7-inch 1284x2778 Super Retina XDR OLED screen

120Hz refresh rate

Apple A15 Bionic chip with 6GB of RAM

Up to 1TB of storage

12MP main camera, 12MP telephoto camera, 12MP ultrawide, and 12MP front camera

4352mAh battery with fast charging. 50% in 30 minutes

15W MagSafe wireless charging and 7.5W Qi magnetic charging
Who is this for?
For gaming in particular, it's one of the best. The Apple A15 Bionic chip performs exceptionally well, even with demanding games, and for photographers, the iPhone's camera is unparalleled when it comes to clarity and quality, going toe to toe with even professional DSLRs.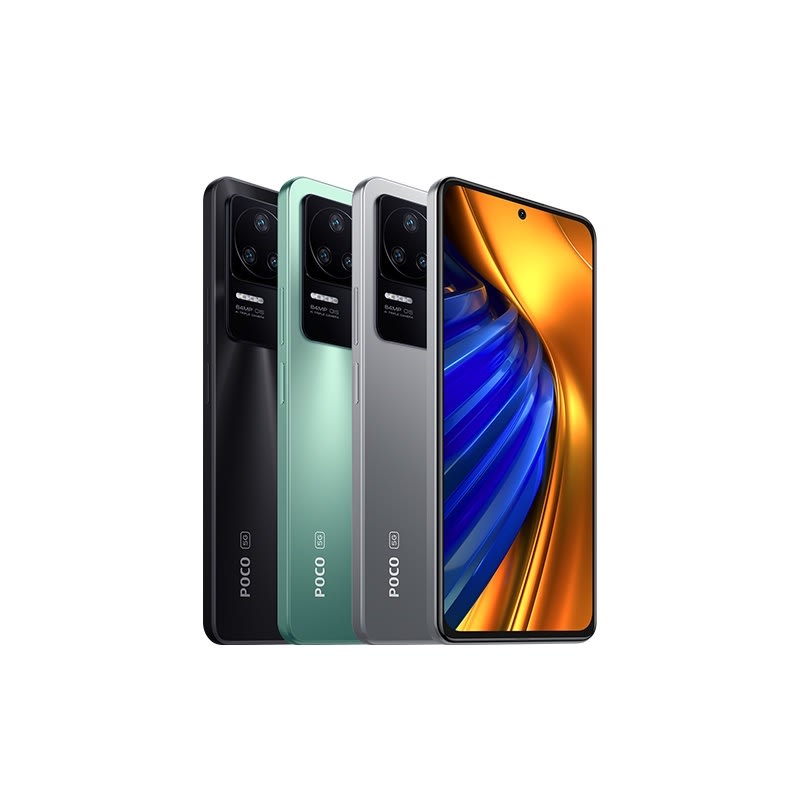 Check Xiaomi Poco F4 price below:
add_circle
Bright vivid AMOLED display
add_circle
120Hz refresh rate
add_circle
Great stereo speakers
remove_circle
Weak video recording and disappointing camera
Overview
For gamers on a budget, Xiaomi's Poco series is one of the best choices to go for when you're looking for your next phone. Their latest iteration, the Xiaomi Poco F4, packs some serious specs for not a lot of money. 
Details
6.67-inch FullHD+ AMOLED display running at 120hz

Snapdragon 870 processor with up to 12GB of RAM

Multi camera setup with a 64MP main camera, 8MP ultrawide, and 2MP macro

Crystal clear stereo speakers

WiFi 6 and Bluetooth 5.2 support

4500mAh battery with 67W fast charging, 100% in 38 minutes
Who is this for?
Gaming on the Poco F4 feels like gaming on a phone that's twice the price. Even intensive games like Genshin Impact load fast, even if they do run a bit hot. All in all, the Poco F4 punches well above its price range and is a definite recommendation for anyone looking to game on a budget.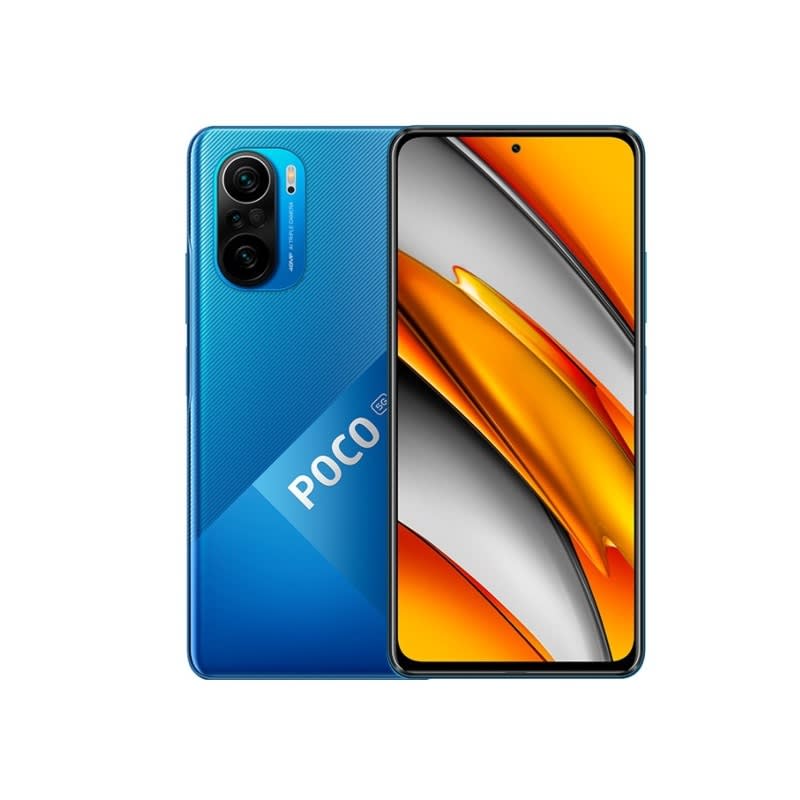 Check Xiaomi Poco F3 price below:
add_circle
Affordable price
add_circle
Great gaming performance
remove_circle
Older model
Overview
For gamers on a truly stringent budget and need the best bang for their buck when it comes to their gaming performance, they can go a step down to the Poco F3, as it offers a lot of power for an affordable price.
Details
6.7-inch FullHD+ Super AMOLED display

Smooth 120Hz refresh rate screen

Snapdragon processor

Up to 8GB of RAM

48MP Main camera

4520mAh battery

Support 33W fast charging, charges up to 100% in 52 minutes
Who is this for?
The Poco F3 performs exceptionally well in gaming thanks to its Snapdragon 870 chip. Even though it's more than a year old, getting a Snapdragon 870 and 8GB RAM within this price range is one of the best deals you can get today. 
And with the extra money, consumers can buy gaming accessories like a cooler or even gaming earphones.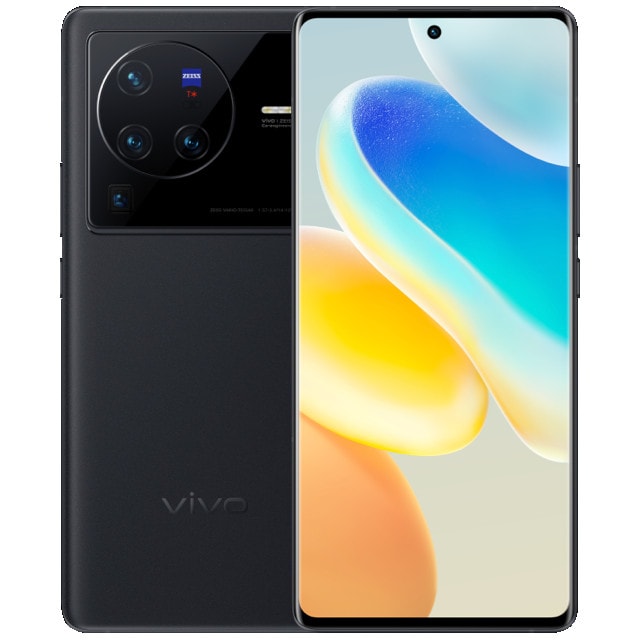 Check Vivo X80 Pro price below:
add_circle
Large, bezel-less screen
add_circle
Smooth gaming performance
remove_circle
Awkward camera bump
Overview
Featuring a flagship Snapdragon 8 Gen 1 Processor, up to 12GB RAM, and a 6.78-inch 120Hz display, the vivo X80 Pro is the perfect phone for quick reactions games like COD Mobile. 
Details
6.78-inch 1440 x 3200 resolution AMOLED display, runs at 120Hz refresh rate

Snapdragon 8 Gen 1 processor with up to 12GB of RAM

Zeiss optic cameras, with a 50MP main camera, 8MP periscope telephoto, 12MP telephoto, and 48MP ultrawide setup

4700mAh battery capacity

80W fast charging support, charges 100% in 38 minutes

50W wireless charging, charges 10-0% in 50 minutes

Under display, ultrasonic fingerprint reader
Who is this for?
The vivo X80 pro is one of the best phones for playing COD Mobile, simply due to the amazing performance the Snapdragon processor provides and the smooth 120Hz screen. The larger screen allows you to have a wider field of view, giving you a tactical advantage over your enemy and the chance to react faster.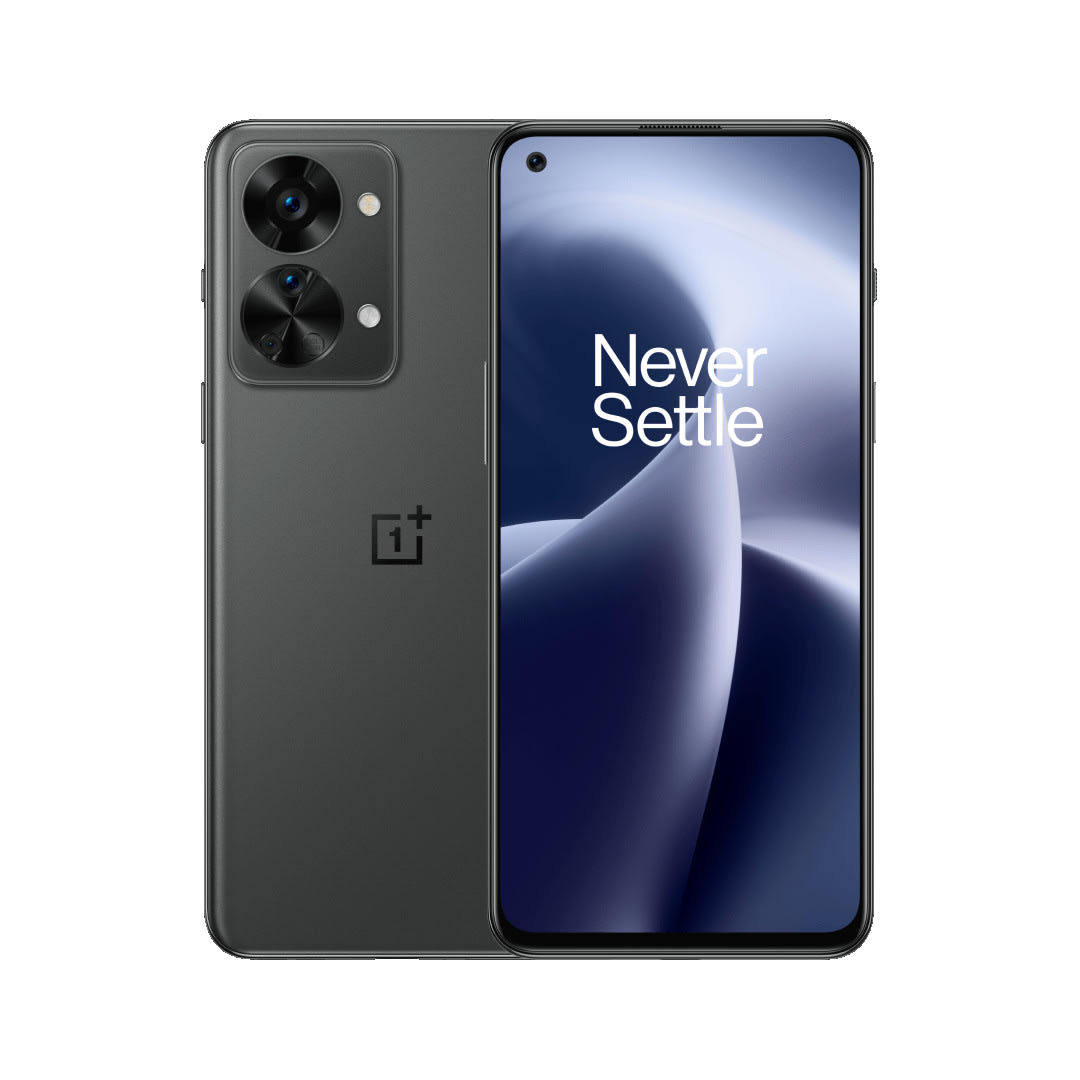 Check OnePlus Nord 2T 5G price below:
add_circle
Modern, sleek design
add_circle
Compact form factor
add_circle
Fast processor
remove_circle
Throttles under heavy loads
remove_circle
Smaller screen
Overview
Although battle royales aren't as popular as they once were, if you're looking for a phone to play games like PUBG and you're on a budget, the OnePlus Nord 2T is definitely a strong contender for best phone for this.
Details
6.43-inch FullHD+ AMOLED screen

HDR10+ support and 90Hz refresh rate

Up to 12GB of RAM

MediaTek Dimensity 1300 processor

WiFi 6 support

4500mAh battery capacity, with support for 80W fast charging
Who is this for?
The OnePlus Nord 2T is priced as a midrange phone but sports flagship specs, and it'll be the perfect companion for any of your battle royale games. Its fast and snappy nature can handle any game you throw at it, though it does admittedly have problems under severely heavy loads.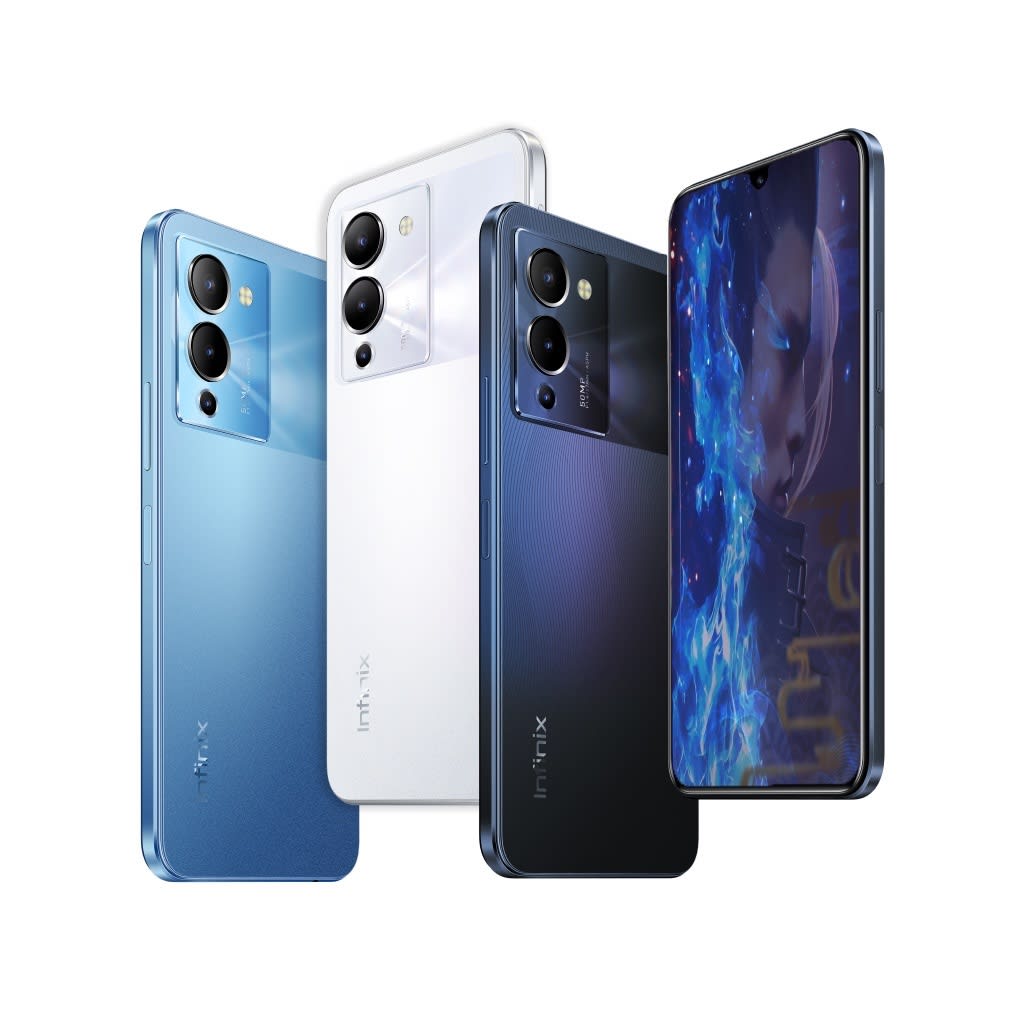 Check Infinix Note 12 G96 price below:
add_circle
Budget price but flagship specs
add_circle
Fast, smooth processor
add_circle
Bright, vivid display
remove_circle
60Hz display
Overview
Mobile Legends is one of the most popular mobile games of all time, and it doesn't take much processing power to run it, making it so that even budget phones are viable options if you want to play.
But even though the Infinix Note 12 G96 is definitely priced within a budget range, it performs well above what you would expect from a budget smartphone.
Details
6.7-inch AMOLED display at 1080 x 2400 resolution

A MediaTek Helio G96 chip with 8GB of RAM

A 50MP main camera, 2MP depth, and a 16MP front facing camera

Stereo speakers with a 3.5mm headphone jack

Side-mounted fingerprint reader

5000mAh battery capacity with 33W fast charging
Who is this for?
There are a few downsides to the Infinix Note 12 G96 when it comes to gaming performance, most notably the slower 60Hz display and a lack of 5G support. 
Still, these downsides far outweighed the gorgeous display, snappy processor, and plentiful RAM that allow you to not only run games but also multitask. 
---
FAQ
- Q1: How much RAM do I need for gaming on a smartphone?
A: The most common and recommended RAM on a phone for gaming is minimum 8GB. For those who have a heavy gaming preference, it is recommended to grab a phone which has at least 12GB RAM. This indicated RAM does not include VRAM, as VRAM still doesn't deliver too much impact/performance efficiency for gaming currently.
---
- Q2: MediaTek vs. Snapdragon?
A: In terms of performance, MediaTek SoC has a lower power consumption and more stable performance. However, its GPU performance still has a lot to improve. 
In terms of CPU and GPU performance, Snapdragon SoC is still the best for gaming, but thermal issues are obviously a serious concern since it would affect the lifespan of the phone. 
Overall, Snapdragon is still better, but we can expect Mediatek SoC to be more and more competitive with Snapdragon on the same stage.
---
- Q3: Exynos vs MediaTek?
A: In 2022, the 4nm processor is expected to become the flagship SoC process node for smartphones. Exynos 2200 and MediaTek Dimensity 9000 are both flagship chipsets we can find in the marketplace for Android smartphones.
Even though MediaTek Dimensity 9000's CPU and GPU performance is not as beast as Apple's A14 or the Snapdragon 8 Gen 1, it still delivers lower power consumption which is stunning and helps a lot in daily use or heavy gaming. We can expect to see more for the new flagship SoC in coming generations. 
In contrast, Exynos 2200's GPU uses AMD RDNA 2 architecture, which sounds promising on paper. However, according to reports, issues such as overheating problems and lowered performance after heavy use are still quite persistent. With the help of AMD, we can still hope to see improvements with the Exynos chipset in the future, but as such, this is as good as Exynos gets.
Related articles: