Considering the average smartphone lifespan to be about 2 years, it is completely understandable that not many are willing to fork out a few thousand ringgit to get a device only to have it replaced in 2 years. While there are some higher-end smartphones that offer beyond 3-4 years of lifespan, they are generally much more expensive upfront.
Shopping with a budget does not mean that you need to settle with sub-standard phones. Many smartphone manufacturers have started to incorporate fantastic handsets, quality screens, fast internals, and good camera features in their budget range for maximum value.
So, whether you're limited by a tight budget or just looking for the best bang-for-the-buck, we've assembled a list of the best affordable smartphones with great features and specs that you can get your hands on now. Read on below for our take on our top picks of affordable and cheap smartphones on the market.
---
Table of Contents
---
8 Best Budget Smartphones in Malaysia
Realme 6

Xiaomi Redmi Note 9

HONOR 9X Pro

Redmi Note 8T

Samsung Galaxy A52

Realme C11

Xiaomi Mi Note 10 Lite

Redmi Note 9 Pro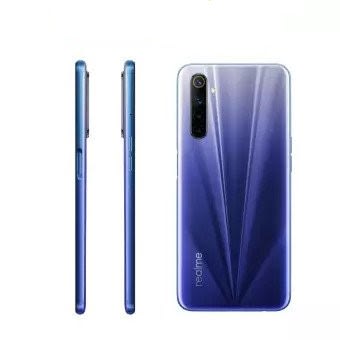 Check Realme 6 price below:
add_circle
Good, wide display with 90% screen-to-body ratio
add_circle
Good battery life
add_circle
Nice, premium design
remove_circle
Camera quality could be better
This mobile phone manufacturer has been building up its reputation in the budget smartphone arena for some time now and it feels like it has all been leading up to this phone. One of the brand's recent smartphones is the Realme 6, a mid-range smartphone that has quickly gained an excellent reputation globally for being one of the best in its class.
Features:
Featuring a wide 6.5-inch IPS LCD display with Corning Gorilla Glass 3, this smartphone lets you see more on your screen while still being able to fit comfortably in one hand. One thing you'd notice is that the fingerprint scanner is side-mounted to make space for a larger screen area so you can achieve an impressive 90% screen-to-body ratio.
The phone comes in two tiers, whereby the MediaTek's powerful Helio G90T processor is combined with either 4GB or 6GB of RAM to keep things running smoothly for lag-free multitasking. There's a 4,300 mAh battery that should be more than enough to last through a day with a single charge. However, in case you find your battery running low, the phone has a fast charging feature to get it up to 100% in less than an hour.
Despite having four cameras in the main unit of Realme 6 including a 64 MP wide, 8MP ultrawide, 2MP macro, and 2MP B/W depth camera, the generated photo quality is decent at best. Night photos are also noticeably worse with noises and weaker details. All of these are honestly not a surprise for a phone in this price segment.
Performance:
Nonetheless, the Realme 6 smartphone is still one of the best budget smartphones available that offer good and balanced performance to meet most daily smartphone usage demands. So, if you're looking for an all-rounder with a large display that won't break your bank, this may just be it for you.
---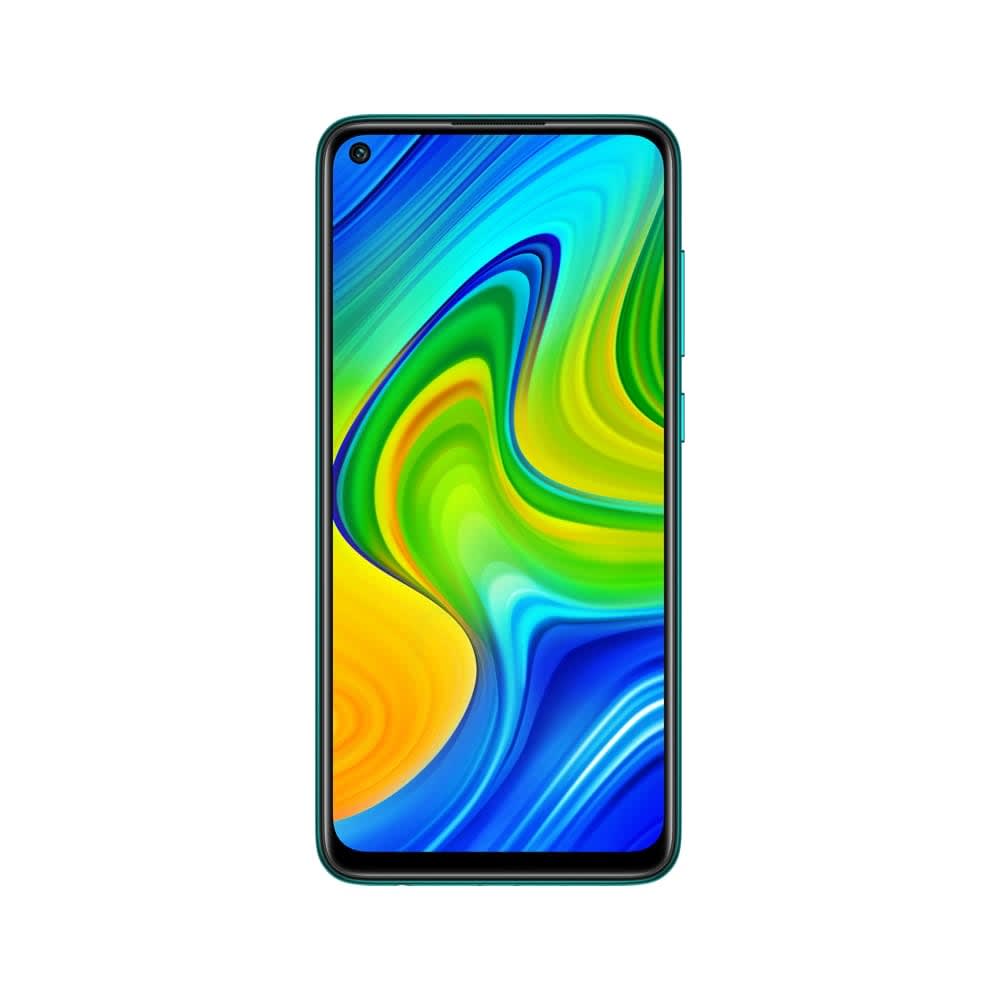 Check Xiaomi Redmi Note 9 price below:
add_circle
Impressive battery backup
add_circle
Large, bright display screen
remove_circle
Plastic frame might feel cheap
remove_circle
MIUI feels clunky
If you're after a big-screen smartphone with an affordable price tag, the Redmi Note 9 might just fit the bill. At 6.53 inches wide, the Redmi Note 9's screen beats the 6.46-inched iPhone 11 Pro Max and is also larger than most other options on our list today.
While the screen is protected by Gorilla Glass 5, the back of the phone is constructed from plastic that may feel a little cheap to some. Moreover, it's also much more prone to scratches as compared to glass.
Features:
Running on a MediaTek Helio G85 with a maximum of 4GB RAM, the Redmi Note 9 delivers respectable performance in real-world daily use. If you're into mobile gaming, you'd be happy to find that the smartphone is able to support 2D titles with the likes of Valkyrie profile as well as 3D games with the occasional minor judders.
Other than that, the phone is also equipped with a 48MP pixel count combined with an f/1.8, 26mm wide-angle lens, an 8MP ultra-wide 118-degree field of view and an f/2.2 lens to deliver sharp and crisp images with high clarity in well-lit conditions. It even has an included night mode to let you take decent shots in the dark.
Performance:
In terms of battery, you get a massive 5,020 mAh battery that can power the Note 9 for the whole day without any issue. Despite the large screen, many users have found that this smartphone's screen on time rather impressive. One can get through a few episodes of video streaming, Wi-Fi hot-spotting and gaming without having to suffer a sharp drop in battery life.
With its large screen, big pixel count, and impressive battery capacity, the Redmi Note 9 is certain to scratch your flagship itch without burning a hole through your wallet. While it won't stack up to the more premium models in terms of design, camera zoom, and performance, the Redmi Note 9 is still a winner for the price.
---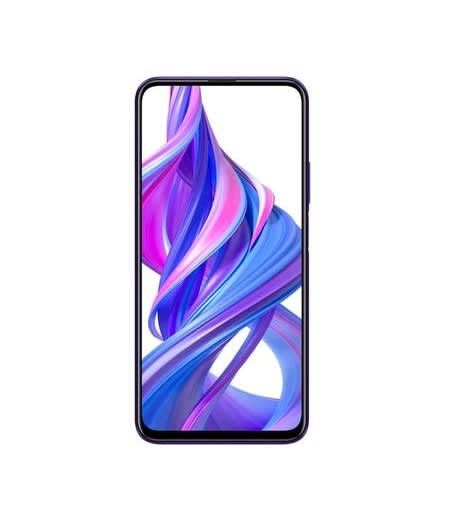 Check HONOR 9X Pro price below:
add_circle
Comes with an audio jack
add_circle
Has a microSD card slot
add_circle
Quick and reliable fingerprint scanner
remove_circle
No fast charging
remove_circle
No Google Play
remove_circle
Camera can be better
The HONOR 9X Pro is an upgraded version of the HONOR 9X which was launched in 2019. This Pro version comes with a premium glass back, a right-sided power button that doubles as a fingerprint sensor in place of the in-display solution seen on the 9X. There's also the long-overdue addition of NFC support plus a more powerful processor.
Features:
Sporting a Kirin 810 processor complete with two Cortex A76 cores, Mali GPU and 6GB/8GB RAM, the Honor 9X Pro is able to deliver a smooth and superior gaming experience, even running processor-intensive 3D games without hiccups. Furthermore, the 9X Pro comes with 256GB of storage as a standard and you even have the option to expand it further with a microSD card.
At the back of the device you'll notice a triple camera setup with a 48MP sensor main shooter. The Honor 9X Pro camera performs decently to produce good images for everyday use, including during low light conditions. Portrait shots are helped by the depth sensor which has a "hit-and-miss" edge detection, but the ultra-wide sensor doesn't work as expected as it delivers images that appear soft and smudgy.
Performance:
A major issue with the Chinese smartphone is that Huawei doesn't have Google Play Store, and is replaced with its own App Gallery instead. You'll also not find Facebook, Spotify, WhatsApp, PayPal, Netflix, Twitter, and other apps available on the device.
In their place are copycat apps that, frankly, are just not the same. However, there is a workaround to this problem, such as using Phone Clone to bring the apps over from your older device or just sideload the apps.
Additionally, the Honor 9X Pro does not feature fast charging and may take about two hours to get the battery from 0 to 100%. Aside from the slow charging and missing Google apps, it is difficult to complain about the overall hardware package. The smartphone features powerful specs and is known for its performance and usability to make it a compelling alternative for the price.
---
More: We Attempted the Ugly Background Challenge Using Budget Phone HONOR 20 Lite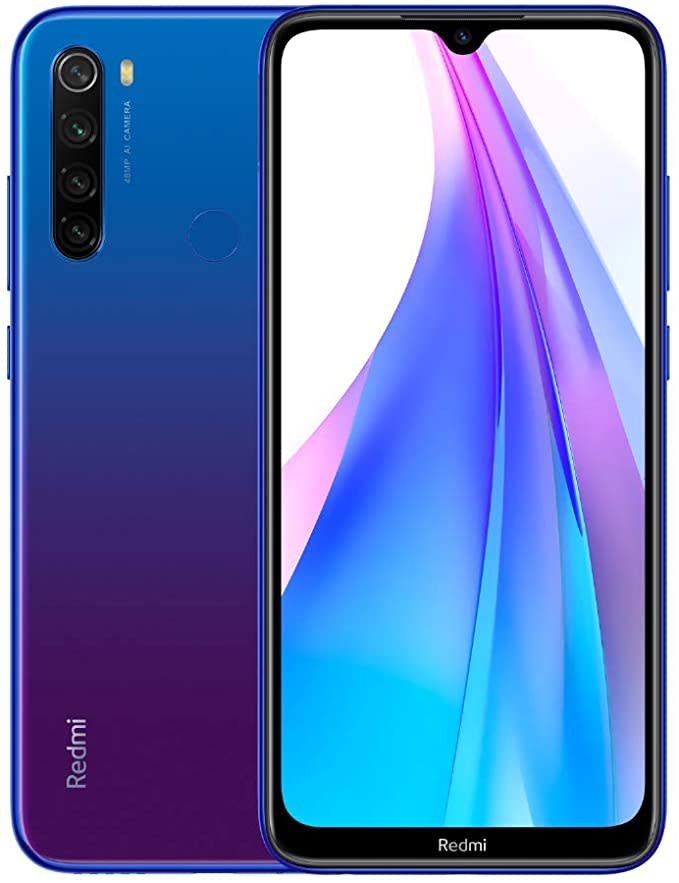 Check Redmi Note 8T price below:
add_circle
Decent battery life
add_circle
Affordable price tag
add_circle
Comes with a headphone jack
remove_circle
Screen quality can be better
remove_circle
May deliver slow performance
Although the Redmi Note 8T is not a recent release and has now been replaced by the Note 9 series reviewed above, the Note 8T smartphone is still available at a lower price offering extraordinary value for its performance.
Features:
One of the most impressive features of the Note 8T is its 48MP main snapper that is joined by an 8MP ultra-wide, 2MP macro, and 2MP depth-sensing camera to help you take bright and vibrant photos. However, the 6.3-inch LCD screen shows rather pale colours and a contrast that leaves a lot to be desired. But if you don't care much about the screen quality, then this shouldn't be too much of an issue for you.
Other than that, the phone is equipped with a 4,000 mAh battery capacity to help you last through at least a full day of use. One feature we really appreciate is its inclusion of a 3.5mm audio jack – a rarity these days! - to let you pop in your favourite earphones.
Performance:
However, the Redmi Note 8T's biggest weakness may just be its processing power. Running on a Snapdragon 665 chipset, this smartphone simply does not seem to operate fast enough to handle multitasking such as flicking between apps and booting up heavier duty processes like playing games or listening to music while taking photos without lagging. Nonetheless, the Note 8T performs decently for daily casual use and scrolling through social media.
So, if you're on the market for a budget smartphone with a good camera setup and a headphone jack, then you'll find that the Redmi Note 8T is worth a closer look.
---
More: Play Mobile Games Anywhere with These Top 7 Gaming Smartphones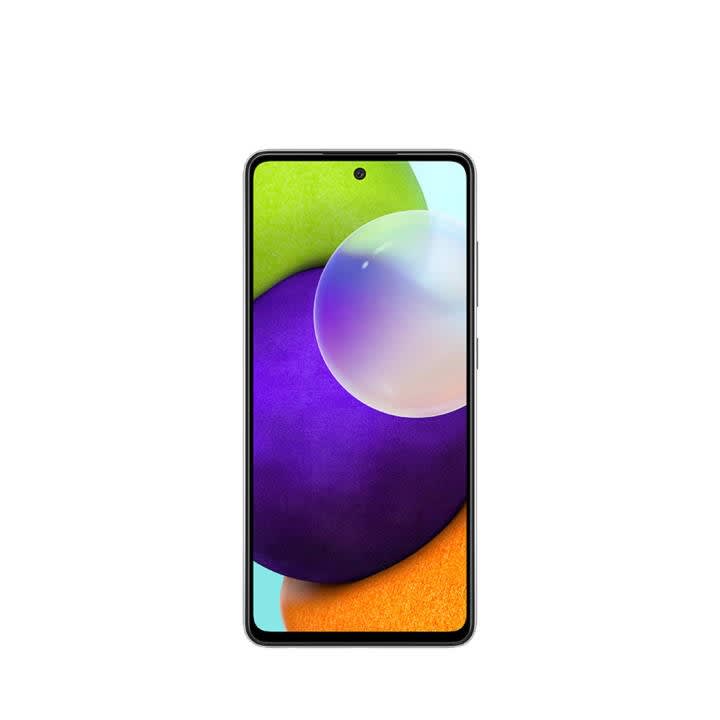 Check Samsung Galaxy A52 price below:
add_circle
Amazing display
add_circle
Long battery life
remove_circle
Apparent slight lag in performance
Samsung's line-up of mid-tier Android phones has gotten a lot better in recent years, with one of its examples being the Galaxy A52.
Features:
Running on a Snapdragon 720G processor paired with 8GB RAM, the smartphone is a smooth performer. The device is able to manage multi-tasking decently and is capable of handling routine tasks without an issue. Games are also stable though you would need to tweak your settings for this task.
On camera, the A52 has a main sensor (64MP with f/1.8 aperture) which allowed the A52 to produce better dynamic range and more details in its images. It also has a 12MP ultra wide-angle camera and macro camera.
The smartphone features a 6.5-inch AMOLED 1080P display resolution which delivers sharp, crisp and vivid colours even when outdoors.
Moreover, the Galaxy A52 offers Dolby sound support experience for you to enjoy your music on both speakers and with headphones on.
Its build quality and design are some of the aspects where we really love this phone for. And with an IP67 certification, it really goes go a long way when using the phone under light or even heavy rain.
Performance:
The Samsung Galaxy A31 smartphone is also backed by a 4,500 mAh battery which may seem small, considering that this phone is backing a 90Hz screen. But with about a day's worth of average use, it can end the day with about 15-20% of juice left.
---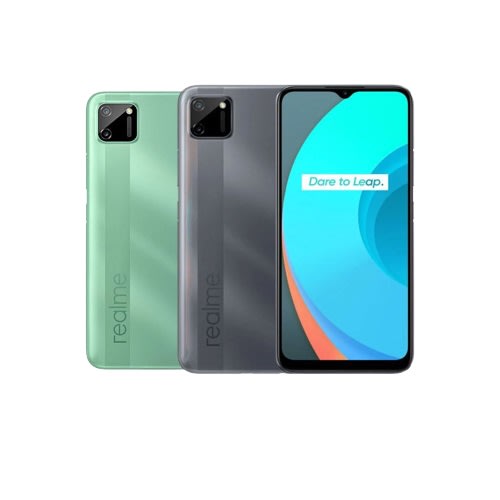 Check Realme C11 price below:
add_circle
Nice, premium design with polycarbonate body
add_circle
Comes with audio jack
add_circle
Good camera with rich colours
remove_circle
No fingerprint sensor
remove_circle
Laggy performance when multitasking or playing games
remove_circle
Audio quality via speaker not so good
The rising prices of smartphones have compelled several smartphone manufacturers to focus on the ultra-budget price segment. One such product in this category includes the Realme C11, which retails for under half a grand. Despite the cheap price tag, this smartphone comes with a polycarbonate body that looks and feels rather unique compared to other models in this category.
Features:
The Realme C11 features a 6.52-inch HD+ display with a 20:9 aspect ratio that is protected with a coating of Cornell Gorilla Glass 3+ to prevent any scratches. On top of the ability to let you control the colour temperature of the display, the device also comes with an Eye Comfort mode to help you prevent eye strain from staring at the device for too long.
The smartphone is powered by an octa-core MediaTek Helio G35 processor with an IMG PowerVR GE8320 GPU, which isn't the best out there. Paired with a 2GB RAM, many have noticed that the Realme C11 does lag massively, especially when attempting to multitask or play mobile games on the device.
A major highlight for the smartphone is its dual rear camera setup. That comprises a 14MP primary camera with f/2.2 aperture and 2MP depth sensor with f/2.4 aperture to produce rich images with ample amount of detailing and contrast. Furthermore, the smartphone is backed by a 5,000 mAh battery with 10W of charging support to last more than a day on a single charge.
Performance:
At less than RM500, the Realme C11 is definitely a good buy thanks to its good looks, decent display, good camera, and massive 5000 mAh battery. While the package lacks a fingerprint sensor, this is still a decent entry-level choice to give competition to other smartphones in this price segment.
---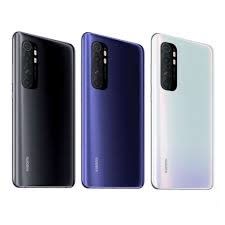 Check Xiaomi Mi Note 10 Lite price below:
add_circle
Premium design and feel
add_circle
Curved edge display
add_circle
Comes with audio jack
add_circle
Good battery life
remove_circle
May lag while playing mobile games
Despite the "Lite" moniker, the Xiaomi Mi Note 10 Lite is almost as powerful as its high-end sibling, the Mi Note 10.
Features:
The main difference between the Mi Note 10 and Lite version is the camera module - offering a respectable 64 MP resolution instead of 108 MP. Still, the device is capable of producing high-quality images and videos thanks to the combination of ultra-wide, macro, and depth-sensing cameras.
The Mi Note 10 lite features a 6.47-inch AMOLED curved display (not usually seen in budget range) that is protected by Gorilla Glass 5. Combining the curved glass with the slim metal case frame, the device gives off a sleek and premium feel that looks anything but cheap.
Under the hood, the mid-range "Lite" smartphone still features the same octa-core Snapdragon 730G SoC processor and 8GB of RAM to deliver an impressive performance for a mid-range device.
Performance:
One thing to note is that this phone is not designed for mobile gaming, so some may notice a slight lag while running processor-intensive 3D games.
The phone also has a huge 5,250 mAh battery to let you use the phone for up to 2 days without recharging. And if you're in a hurry, the device supports 30W quick charging to give you a full battery in just about an hour.
Overall, the Xiaomi Mi Note 10 Lite is a strong mid-range contender with plenty of reasons to love – premium design with curved edge display, decent performance, good camera, and great battery life!
---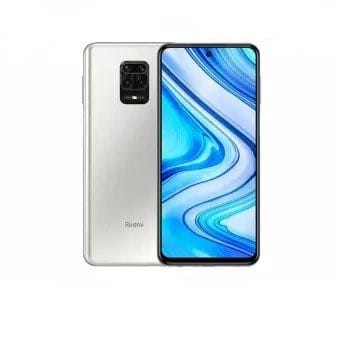 Check Redmi Note 9 Pro price below:
add_circle
Good battery life
add_circle
Side-mounted fingerprint scanner unlocks phone extremely fast
add_circle
Comes with audio jack
remove_circle
Low-light images quality can be better
remove_circle
Unsegmented volume rocker may need some getting used to
remove_circle
Might be heavy to hold over long durations
While Redmi might not be the pick of choice in the flagship category, the company really excels in the budget smartphones arena. Focused on delivering a value-for-money experience, the Redmi Note 9 Pro brings great performance and good camera capabilities to a price point that many can afford.
Features:
The smartphone now comes with an intuitively placed side-mounted fingerprint scanner that is integrated into the power key for a seamless entry into the phone. This is in contrast to their awkwardly placed volume rocker that seems to be a bit too far up and may need some getting used to.
In front, the 6.67-inch display offers a Full HD+ resolution to deliver punchy colours at default settings while the interior features a Snapdragon 720G paired with two Kryo 465 Gold cores and six Kryo 465 Silver cores (total of eight cores) to tackle day-to-day usage with satisfactory performance.
Performance:
Despite being a mid-range chipset, the Snapdragon 720G has proven to be more than capable of powering through any game you throw at it without any noticeable stutters. However, gamers are advised to opt for the 6GB RAM variant if they plan on holding onto the phone for a few years.
While Note 9 Pro comes with a 5,020 mAh battery to power through a long day of heavy use, it does not feature quick charging. Charging speeds are limited to 18W and may take more than 2 hours to completely fill up the battery from scratch.
Aside from the slow charging, the Redmi Note 9 Pro still delivers the best bang-for-the-buck with its balanced performance in everything. Overall, the smartphone offers a great set of features and hardware for the price.
---
How to choose a smartphone?
You think you know what you want in a smartphone, but lifestyle and usage patterns may change that entirely. Long gone are phones that just pick up calls and send messages. Today, they become your entertainment, news, social and emergency tool. Before you fork out money to buy the next flagship model, consider these quick pointers:
What do you usually do on your phone?
We tend to buy phones for a specific feature, only to not use them as often.
Phones like the Samsung Galaxy Note series are expensive because you're paying partially for the S pen!
So, understand what you are paying for and if it's worth the money.
If you'd love to experience vivid visuals, find a phone with an AMOLED screen.
Game a lot? Make sure the phone's processor and RAM can handle it.
If you don't do much in particular and just want a simple, reliable phone for general purposes, you'll find that your options become more budget-friendly.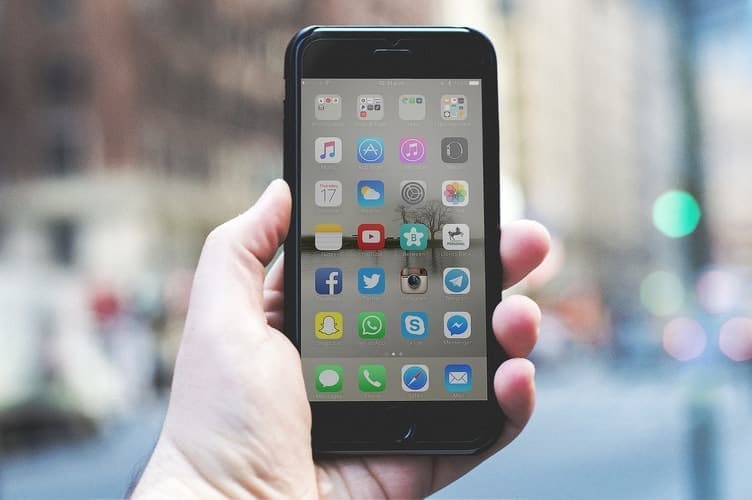 Design
Quite an odd thing to recommend, but we mean it! More often than not, our phone actually becomes part of our daily accessories.
Love the comfortable, innovative design? You'll find yourself proud of the money you invested in it.
Uncomfortable and unfriendly to use? It will inevitably push you into changing phones sooner.
Other things to look at are the body's durability and accessories that suit the phone.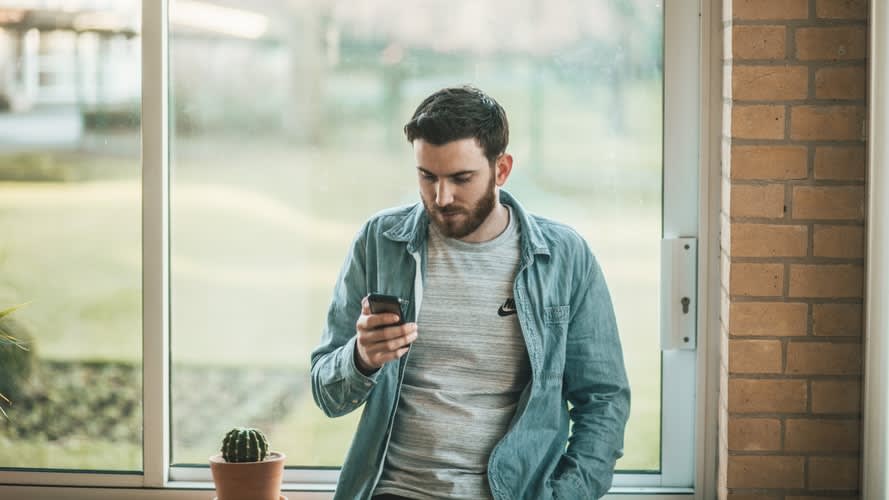 Brands
Let's skip the "Android vs iOS" talk. Brands are equally important as the hard and software of a phone. The last thing we'd want is a phone to die so quickly. A quick review; we recommend researching through forums and testimonies on a brand's specific prowess and well-known bugs.
For example, Samsung is well-loved for its beautiful screen.
Whereas iPhones are touted for their smooth and seamless performance.
Xiaomi is known as the budget brand and Huawei just makes headlines for its camera innovation.
By knowing a brand's prowess and also its history, you can pinpoint the exact phone that's right for you.
---
How much RAM does a smartphone needs?
Understand that most budget smartphones will not feature as much RAM as higher-end ones which will commonly have about 12GB RAM.
At a minimum, with the exception of iPhones, most smartphones would feature a minimum of 6GB or even 4GB RAM.
iOS tend to use less RAM as everything has been optimised. The latest iOS system will use just 1GB RAM seamlessly on an iPhone from 2016.
Meanwhile, many Android phones have their own added skins and systems to run, which will usually take 2-3GB RAM.
To help you picture it clearly:
Most social media apps will use about 100 to 300MB of RAM.
Browsing the internet and watching videos such as YouTube would be about 500MB.
Games alone can use up more than 1GB of RAM when running.
From here, you can gauge that for simple uses, 4GB of RAM is enough. If you'd like to play some games, 6GB of RAM may be better.
---
Related recommendations: