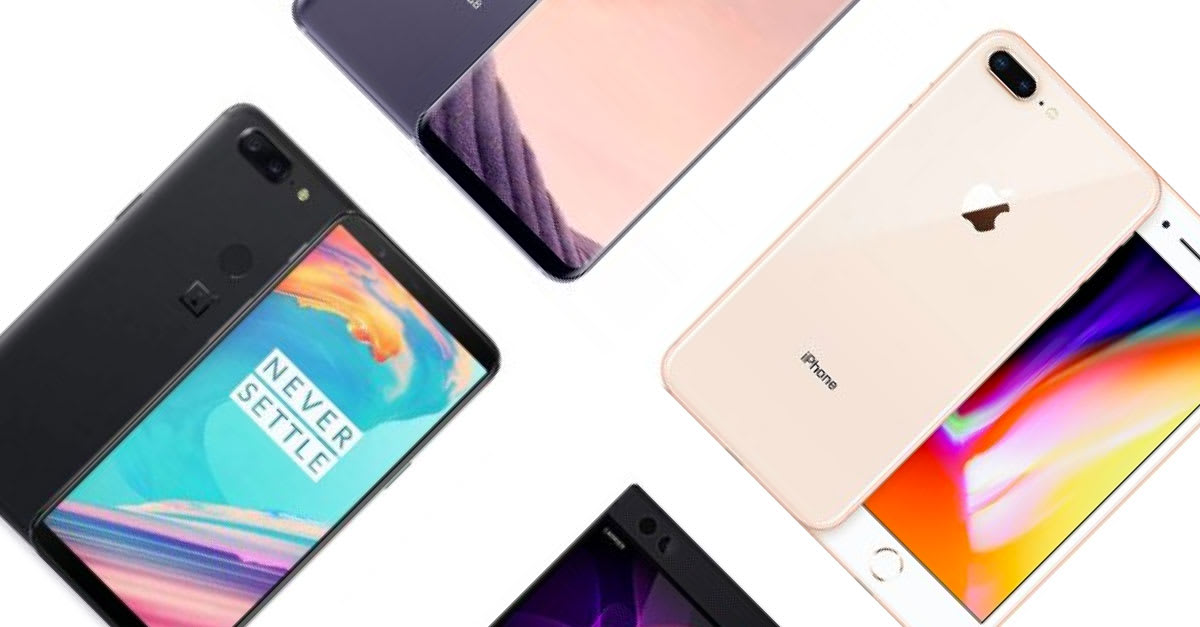 Mobile games are all the rage right now and there's a pretty good chance that you are into mobile gaming too. Whether you are going on a killing spree in Mobile Legends: Bang Bang or capturing enemy leaders in Lords Mobile, here's a list of gaming smartphones that should be your portable gaming machine!
Best for games like PUBG - with AMOLED, longest battery life, has lowest latency
Price from RM2,499.00
There's a reason why Black Shark 2 is a top pick, as it has many to offer. There's that 6.39-inch AMOLED screen which is almost bezel-less and crisp as well as vibrant. Then there's a dedicated controller for those who'd like to grip their gaming peripherals.
In terms of performance, the Black Shark 2 runs on 8 GB of RAM with a Snapdragon 660 chipset. Topping that off with the lowest latency on the market of 43.5ms, the phone has very little chance to lag.
Not forgetting to mention, the cooling system is also one of the best followed by a long battery life that goes past 10 hours which makes gaming on the Black Shark 2 very comfortable. A plus point is its dual camera set up which takes clear shots with good lighting control.
Our Review
With several features to support a comfortable gaming experience, you can't go wrong with the Black Shark 2. It features a great enhancement of the cooling system, a 6.39-inch AMOLED screen that's almost bezel-less, as well as technology to enhance performance. Black Shark 2 will have you make most gamers green with envy.
Read Full Review
Best gaming smartphone with 120Hz
Price from RM3,449.00
The higher the frame rate, the less chance there is that your visuals will lag or go blur. And that's what Razer Phone 2 wants you to remember. Besides that speedy Snapdragon 845 chipset and 8GB of RAM, users can also enjoy that bright 5.72-inch display and a really enjoyable surround system.
With a good battery life of up to 10 hours, you can also comfortably push the phone to its limits whether you are playing FPS or MOBA, battle royale games like Fortnite and PUBG. The only thing that would make one reconsider the Razer Phone 2 is its LCD screen, which sometimes, just don't look the sharpest.
Best affordable but fast gaming smartphone
Price from RM1,699.00
If you are living on a college student's budget but would still like to own a fast gaming smartphone, you can give the OnePlus 5T a try. The OnePlus 5T has a high frame rate, thanks to its Qualcomm Snapdragon 835 processor.
The Qualcomm Snapdragon 835 processor is an amazing processor designed to deliver peak performance and can handle even the most graphically-demanding games available in the Play Store. The OnePlus 5T offers great display as well. With its 6-inch AMOLED screen (1080×2160 resolution), it can deliver crisp clear imagery of your in-game environment.
Best with a big screen
Price from RM2,229.00
If you're looking for a larger screen, look no further than the Samsung Galaxy Note 8. The screen of the Samsung Galaxy Note 8 is a staggering 6.3 inches in length and yet, still fits perfectly in your hands. The Samsung Galaxy Note 8 also boasts a 1440 x 2960 resolution so that you won't miss any minute detail in a game.
Besides its amazingly sharp display, it also comes equipped with the 64-bit octa-core Samsung Exynos 8895 processor – allowing you to power through high-end games without experiencing slow frame rates.
Best with long battery life
Price from RM1,699.00
The Motorola Moto Z Play is a smartphone that will not die out on you during crucial moments of raiding enemy bases. It has a 3,510 mAh battery that can last for an average of 50 hours even when you get your game on! Best of all, it's all on a single charge.
To top it off, the Motorola company is generous enough to design the Motorola Moto Z Play so that it's compatible with any current or upcoming Moto Mods on the market which includes the Moto Mod GamePad. The GamePad has a D-Pad, four tactile action buttons and a control stick on each side on the phone. All that so you can get the best experience of console gaming while gaming on a smartphone.
More: Power-Up with These Top 7 Everlasting Smartphones
Best Apple gaming smartphone
Price from RM3,299.00
A huge fan of both Steve Jobs and gaming? Don't worry, I've got you covered! The iPhone 8 Plus is equipped with the A11 Bionic chip which is staggeringly fast in terms of its performance. Add the Apple GPU into the equation and you have one exceptionally fast gaming smartphone in your hands even though it only has 3GB of RAM.
Did I mention that the iPhone 8 Plus comes with a 2675mAh battery? This can last you for 13 hours and 44 minutes on average even when you do some heavy gaming on the phone. More playtime = More fun-time!
Best Samsung gaming smartphone
Price from RM3,699.00
Not an Apple fanboy? Fret not, I've got your back! The Samsung Galaxy S8 Plus comes with an array of Game Tools which allow players to take a quick snapshot of their gameplay or better yet, record their gameplay with little hassle. It also allows the player to make notifications disappear from sight, eliminating any distractions.
Another Game Tool which would prove to be a big plus is the ability to allow players to go into Full-Screen mode which takes up the entire display. This allows full immersion into the game.
Besides that, it comes with the Samsung's Exynos 8895 chip and tons of RAM so you get to run games at the highest frame rate possible without having the smartphone freeze up on you!
Best gaming smartphone with great sound quality
Price from RM1,699.00
The Sony Xperia XZ1 is great for gamers who are audio-centric as it supports Hi-Resolution audio. It sports dual front-facing stereo speakers which are so amazing to the point that you will lose yourself in the games you play. This is because the dual front-facing speakers show no signs of distortion at maximum volume and provide great sound coverage.
Besides that, it comes with "SmartAmp", which provides less speaker degradation over the course of time and 50% more sound pressure! Lose yourself in the amazing soundtrack of your favourite games with this baby!
Disclaimer: The pricing shown is just a good indication of how much these products are worth. The prices could change based on the e-commerce promotions that are going on. If some of the products are not available, do email us at [email protected] Thank you!