Earphones in this age are no joke, with many designed to offer music-listening experiences that audiophiles would gladly recommend to the general public. And because they are not cheap, to begin with, a budget option should still suffice instead of getting a high-end model right away.
However, shopping for the best cheap earbuds is actually a whole lot more difficult than you think. Anyone can easily get "drowned" trying to navigate through a market saturated with thousands of budget earphones.
To make your search a little easier, we've done all the legwork and research to shortlist the top wireless earphones that won't break your bank. Whether you need a pair for intensive workouts, to make phone calls, or to enjoy the latest hits, we've got it all!
So, let's dive straight into our favourite pickups, all researched from public reviews and comments from audiophiles of the net.
---
Table of Contents
---
Best budget wireless earphones in Malaysia: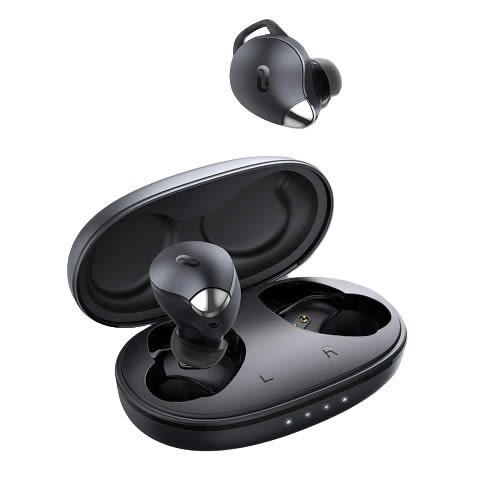 Check TaoTronics SoundLiberty 79 price below:
add_circle
Automatic connectivity and pairs easily with a longer Bluetooth range
add_circle
Convenient touch control on earbuds
add_circle
Good noise reduction
add_circle
Clear sound and nice bass
remove_circle
May not produce satisfying or immersive sound for music
remove_circle
May fall out easily when chewing or talking
remove_circle
Complicated setup
TaoTronics has been enhancing lives with its innovative home products to gym accessories that are both reliable and affordable. Among their products are audio accessories that provide great value, and one such is the highly-rated SoundLiberty 79.
Features:
These wireless earbuds deliver better sound quality and battery life than you'd expect from budget earbuds, and its design is also not too shabby either. While the chrome accent may not be everyone's cup of tea, the SoundLiberty 79 comes with 3 sizes of ear tips and a soft ear hook to ensure a secure and comfortable fit throughout the day.
Delivering good voice clarity and ample bass, these wireless earbuds really stand out from the rest for their performance in making phone calls. Featuring TaoTronics' "Smart AI noise-reduction technology" and impressive 7-hour battery life, the SoundLiberty 79 is an amazing choice for everyday listening without excessive demands on resolution and detail.
Performance:
The biggest drawback to these earbuds is the setup, which can be pretty frustrating. However, with a little troubleshooting skill, you'll certainly be able to get them connected to an audio source in no time.
Overall, the TaoTronics SoundLiberty 79 are a decent pair of truly wireless earbuds that provide great all-around value thanks to their balanced sound profile, well-built IPX8 waterproof design, and comfortable fit to suit everyday audio requirements.
---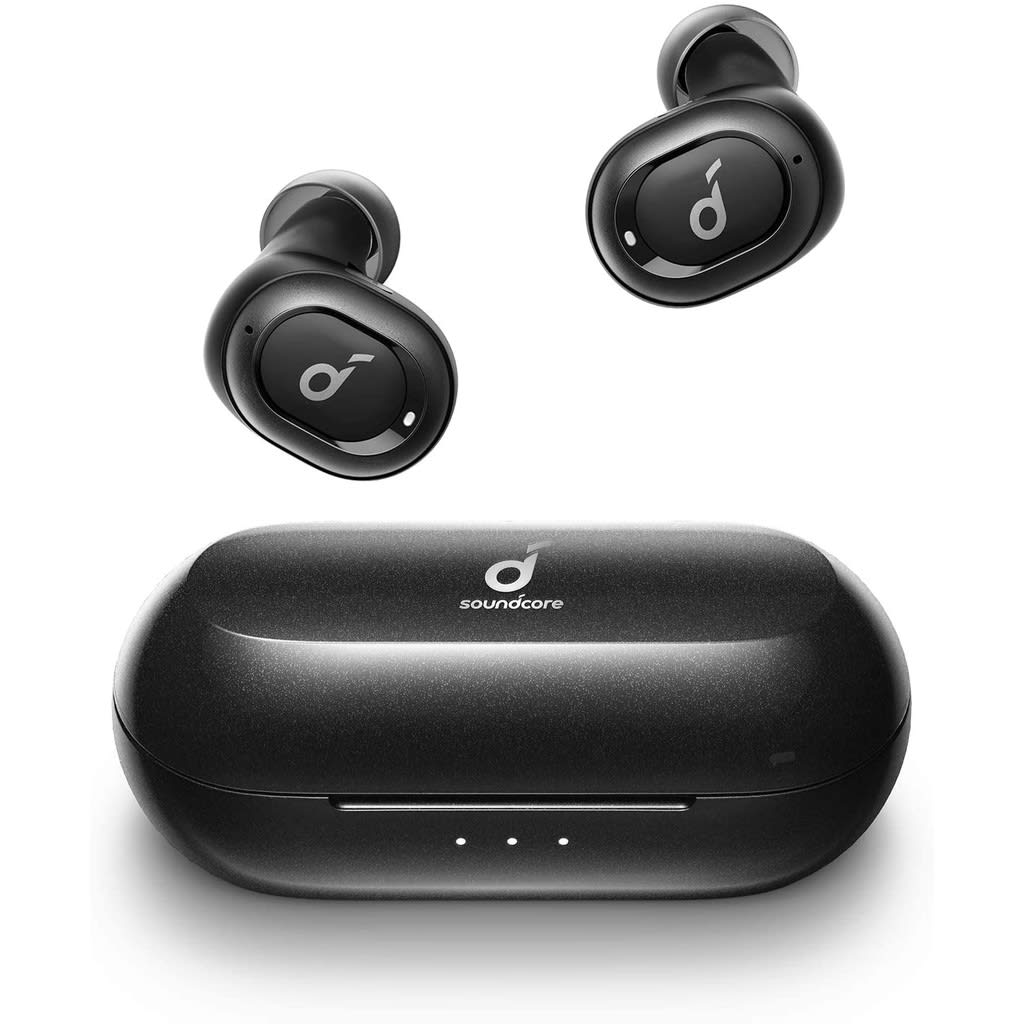 Check Anker Soundcore Liberty Neo 2 price below:
add_circle
Easy to pair and longer range
add_circle
Lightweight and good fit with customizable accessories
add_circle
Balanced and clear sound
remove_circle
Might produce a lot of background noise
If you're looking for a music accompaniment for walks or while at the gym, Anker Soundcore Liberty Neo 2 is one of the least expensive alternatives that work great to deliver great sound quality and good battery life.
Features:
The Liberty Neo 2 features graphene drivers that claim to be 100 times harder than steel yet 35% lighter than traditional driver diaphragms. This actually helps to produce crystal clear clarity whilst ensuring exceptional comfort during your workouts.
Moreover, the wireless earbuds are even IPX7-rated with SweatGuard protection to create a watertight barrier against rain and sweat. You can even give your face a splash after a hardcore workout without worrying about ruining your earbuds.
Impressively in the budget wireless earbuds are customised antennas combined with Bluetooth 5.0. This is so the Liberty Neo 2 automatically connects to your paired device seamlessly and quickly.
Performance:
Unfortunately, there have been several reports that the earbuds produce a lot of background sound that can be disruptive during phone calls. Having said that, unless you plan to hold a virtual meeting during a workout, these wireless earbuds make a great gym partner to help get you through an intense sweat session.
---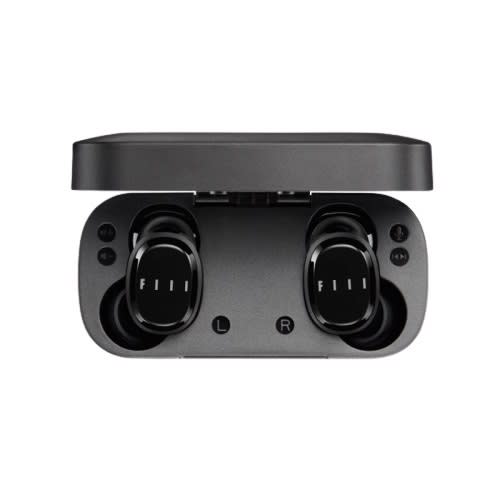 Check Fiil T1X TWS price below:
add_circle
Dual ear independent control mode to listen to
add_circle
Loud and good sound quality
add_circle
Fast charging - can play for 2 hours with 10 mins charging
add_circle
Good battery life
remove_circle
Magnetic contacts in charging case not very strong and accurate
The Fiil T1X TWS is a great earbud option that many gym enthusiasts can consider. These budget wireless earbuds feature one of the most advanced audio technologies with their ¼" Dynamic Driver that delivers an incredible HiFi sound and fine-tuned music quality.
Features:
An interesting feature is that the Fiil T1X TWS even supports dual host transmission, meaning you can choose to chat with your friend on the right bud while listening to chill hits on the left.
These earbuds do come with a FIIL+ App that lets you play around with the EQ settings to achieve brilliant cohesive sounds that feel natural in whatever genre you throw at it.
Performance:
The earbuds have a decent battery life to let you listen to songs continuously for 6 hours. And if you do run out of juice, you only need to charge it for 5 minutes to enjoy another full hour of music.
---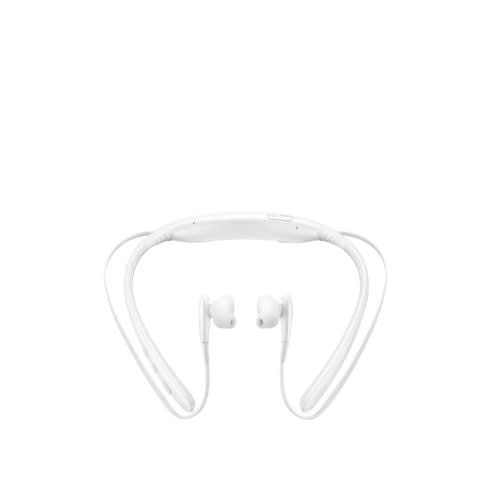 Check Samsung Level U price below:
add_circle
Can connect 2 devices simultaneously
add_circle
Crystal clear voice and music quality
add_circle
Light and comfortable design
add_circle
Good battery life
remove_circle
Earbuds are not secure when you're moving around
remove_circle
Shorter Bluetooth connectivity range
Samsung is definitely no stranger to most as the company has been producing thousands of quality electronics that many have come to rely on. One such product is the Samsung Level U wireless headphones that have been designed specifically with callers in mind.
Features:
First off, the Level U features an ergonomic design for all-day in-ear comfort. Its flexible urethane joint neckband works to stabilise the wing ear gels and ensure a secure fit with a minimal tug and cable thump. And if you're not using them, you can leave the buds dangling around your neck without a worry.
Furthermore, the earphones come with a dual-mic noise reduction function to cut out any annoying background noise from interfering with your music or calls.
Performance:
However, the open design of the earbuds do tend to let some noise leak in, so they're not the best choice for environments that are super noisy. Nonetheless, they work great at offices, homes, and possibly on the streets.
With decent 10-hour battery life and a vibrate function to alert you to incoming calls, this pair of wireless earphones are great for taking on business and conference calls without being tied to your laptop or phone.
---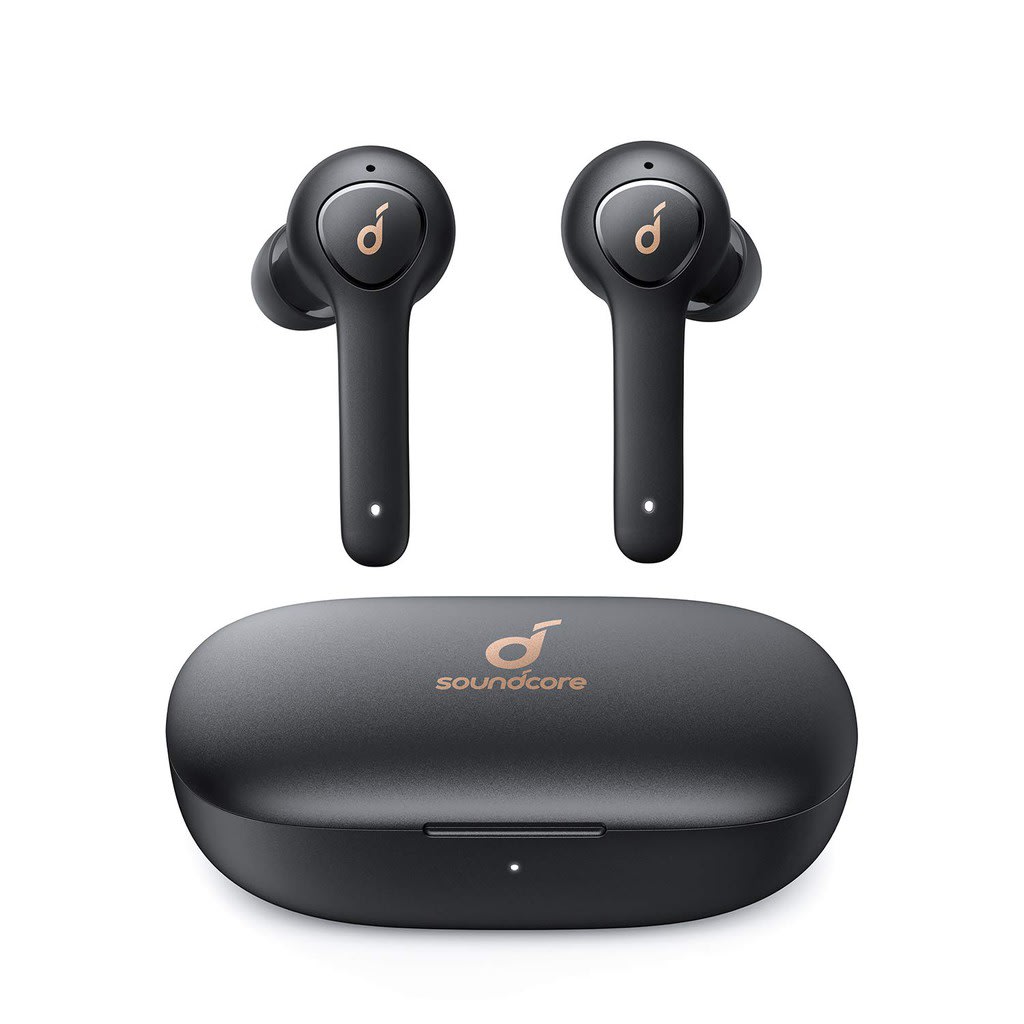 Check Anker Soundcore Life P2 price below:
add_circle
Good battery life
add_circle
Loud sound and good noise reduction
add_circle
Easy connectivity and pairing
remove_circle
Not very secure fit
remove_circle
Not enough bass
Anker has a massive catalogue of wireless earbuds and you really can't go wrong with any of its affordable options. However, if you're someone that's always on the move and need an audio companion that isn't always running out of juice, then the Anker Soundcore Life P2 would make an excellent pick.
Features:
The Anker Soundcore Life P2 gives you a total of 40 hours of playtime. This is broken down to 7 hours of continuous play on a single charge of the 55mA earbuds and 33 hours with the charging case. Running low on battery? Simply pop them into the charging case for 10 minutes to enjoy an extra hour of playtime thanks to Anker's fast charging feature.
Battery life may be the biggest draw to the wireless earbuds, but there are still plenty of other aspects that make your time and money worthwhile. The Soundcore life P2 features graphene drivers and an aptX codec to reproduce accurate sounds. Moreover, the IPX7 rating ensures your earbuds stay safe when faced with rain and water.
Performance:
One thing though, is that these do not make a very great fit and may pop out while running. So, if you're looking for a pair of earphones to take to the gym, you may have better luck with the Liberty Neo 2. But if you need a set of earbuds to last you through a whole week, then the Soundcore Life P2 would be our best recommendation.
---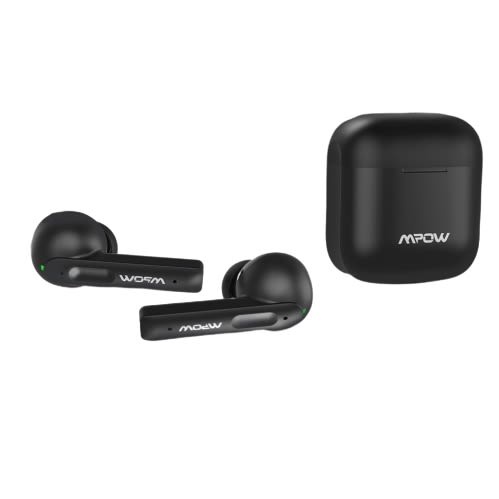 Check Mpow X3 price below:
add_circle
Active noise cancellation works very well
add_circle
Bass-heavy audio
remove_circle
Lacking in lower-mids
Contrary to popular belief, you can definitely score a nice pair of noise-cancelling earbuds at a price that won't break your bank. The MPOQ X3 not only delivers a sound that is shockingly good for the price, but it even has an active noise cancelling technology to filter out the ambient noise to 28dB.
Features:
On top of reducing the background noise, the Active Noise Cancellation feature also takes care of your hearing so you don't have to turn up the volume for a more immersive music experience. Additionally, the MPOW X3 is built with a lightweight PET diaphragm to give you a nice and balanced music profile with crisp clarity.
Aside from that, the wireless earbuds deliver a fantastic 30-hour playtime and IPX8 waterproof construction to handle all kinds of weather conditions. You also get 6 pairs of ear gel in different sizes with your purchase to ensure a perfect fit for your canal size.
Performance:
One part that we thought could be improved was the smart touch control. Since it is not an actual button, there are reports where songs were paused midway through due to an accidental brush of the hand. Other than that, the plastic construction may also feel a little cheap, but then again, we can't really demand much from a budget option.
All in all, these are shortcomings worth dealing with when you're getting a pair of earbuds that deliver great performance at an unbeatable value. If you're in need of a pair of noise-cancelling earbuds to help you drown out chatty neighbours and loud televisions, then the MPOW X3 may just be worth a closer look.
---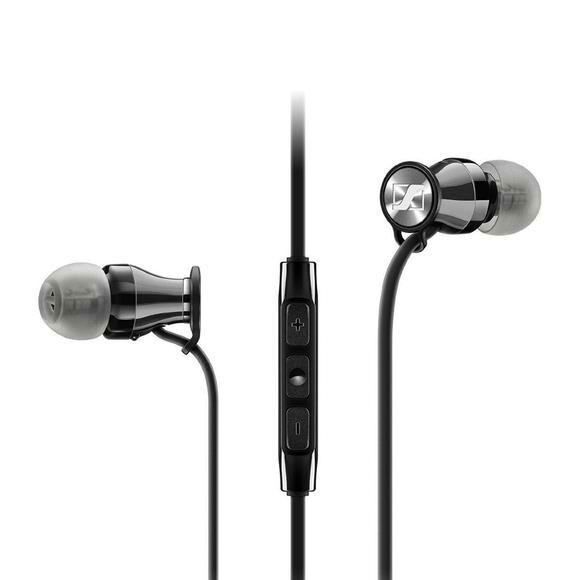 Check Sennheiser Momentum In-Ear price below:
add_circle
Lightweight ad comfortable with soft sheepskin nappa leather
add_circle
Strong and detailed sound
add_circle
Neckband design lets you dangle earbuds without worrying about losing them
remove_circle
Not suitable for intensive exercise or gym
remove_circle
May be heavy for some
This Award-winning earbud producer continues to create impressive audio accessories as evidenced by the Sennheiser Momentum In-Ear Wireless. The pair of neckband earphones are designed based on the popular Momentum In-Ear headphones, so you can pretty much expect the same sensational sound quality.
Features:
Covered in premium soft sheepskin Nappa leather, the neckband is able to keep your earbuds stable and comfortable. It also houses an impressive 10-hour battery and Bluetooth receiver to let you play music from your laptop or mobile phone.
In a hurry? Sennheiser has even made sure their Momentum In-Ear Wireless headphones reach a full charge in just 1.5 hours to fit your busy schedule.
Additionally, you can also find a cluster of easy-to-use control buttons built into the left arm of the neckband for your convenience. The neckband will even gently vibrate to notify you of an incoming call; a useful feature even when you're not listening to your favourite album.
Performance:
Its top-of-the-class style, powerful bass response, and great build quality are what make these Sennheisers our top pick for the best sounding budget wireless neckband earphones.
---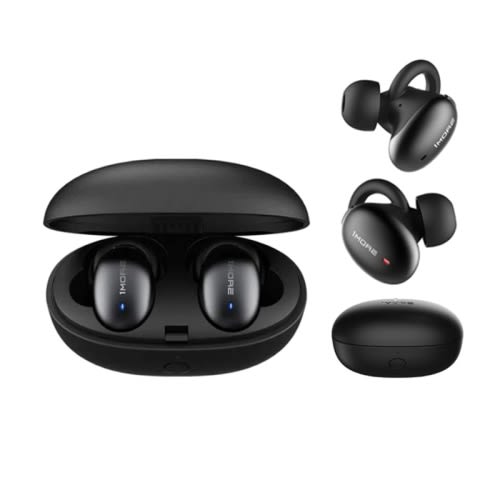 Check 1More Stylish True Wireless price below:
add_circle
Good Bluetooth connectivity with exceptional range
remove_circle
Cheap plastic material
remove_circle
Need to stop the music to access google assistant
remove_circle
Still uses micro USB for charging
Though not the most stylish option on our list, the 1More Stylish True Wireless earbuds certainly excel in terms of sound quality. Bass lovers and even audiophiles will truly appreciate what this pair of budget wireless earbuds have to offer.
Features:
With a 7mm dynamic driver with titanium composite diaphragm, the 1More Stylish True Wireless earbuds deliver powerful bass with exquisite detail. Moreover, the earbuds' soundstage is wide and spacious, allowing anyone to pick out individual instruments and vocals easily with their crystal-clear sound production.
In terms of battery life, the Stylish True Wireless performs decently with up to 6.5 hours of playtime on a single charge. The included charging case will even give you an additional 17.5 hour of battery life, bringing a total of 24 hours of audio playback.
Also, the 1More earbuds are super light and comfortable to get in and out of your ears with multiple ear tip sizes in the box to help with fit. Moreover, the charging case is relatively compact such that you won't face any issues with fitting it straight into your pocket or purse.
Performance:
One thing that some may not like is that it still uses Micro-USB for charging instead of the more advanced Type-C alternative. But that's a small sacrifice for such a great sounding wireless headphone at this price point.
---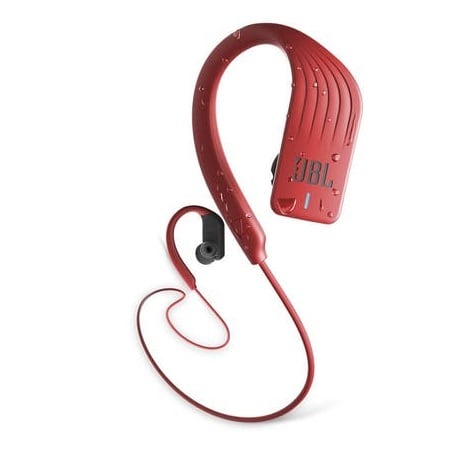 Check JBL Endurance Sprint price below:
add_circle
TwistLock and Secure Fit ensures headphones stay on
add_circle
Comfortable and lightweight
remove_circle
Touch controls can be finicky
remove_circle
Might be a bit big for some
If you're one to lead an active life, then you'll certainly need a set of robust earbuds that fit securely into your ear and won't let you down no matter the weather. Fortunately, this is what sets the JBL Endurance Sprint apart from the rest.
Features:
One unique design that you'll find on these JBL earbuds is the magnetic ear hooks that will ensure your headphones are secure into place without any chance of it flopping around. The rubber earbuds also do an excellent job of sealing out ambient noise to ensure you enjoy a truly immersive audio experience.
IPX7 rated, you can take your JBL Endurance Sprint along with you to the pool or out for a run regardless of weather conditions. While the touch controls work well most of the time, we admit that they definitely aren't flawless.
Performance:
We've seen that many have complained about the finicky controls that may not register some finger taps from time to time.
Aside from these minor setbacks, the JBL Endurance Spring is a surprisingly good wireless sports headphone that you can get at a very affordable. With good battery life, rugged build, secure fit, and water resistance, these gym-ready wireless earphones are what you've been waiting for.
---
Check SoundPEATS TrueFree+ price below:
add_circle
Includes 4 size tips to suit different ear sizes
add_circle
Good battery life even after 1 year
add_circle
Good sound production
remove_circle
Control buttons do not feel very intuitive
remove_circle
Earbuds may fall out during running
While not many have heard of SoundPEATS, this relatively small and obscure company have been creating top-notch audio gear since 2010 and their TrueFree+ is one of the best budget options for those who do not want to strain their budget any further.
Features:
The SoundPEATS TrueFree+ earbuds come with Hi-Fi sound for great-sounding music. Completing the package is a strong wireless Bluetooth 5.0 connection and a decent total battery life of 35 hours with the charging case. These budget earbuds also have built-in microphones in both earbuds for users to enjoy hands-free calls and voice assistant features.
Performance:
Unfortunately, their lower price point shows in their build quality with control buttons that are not very intuitive as higher-end options. The earbuds also do not fit as securely, meaning they may not be the best choice for those who need a running partner.
That being said, they still offer fantastic value and are among the best cheap wireless headphones you can get your hands on now.
---
How to choose wireless earphones:
Interested in choosing the right wireless earphones for yourself? Whether it's a brand that you like or the fact that it's expensive, we break it down in 3 simple tips to choosing the best wireless earphones for yourself:
Price
This is a very straightforward factor. Earphones are not cheap, let alone getting a wireless pair. To simply put, all you have to do is recognise just how much the average price range is for entry-level, mid and high-end earphones.
While pricing isn't always the best reflection of how good a pair of earphones are, they are good indicators as to the kind of qualities that you'll get. Below is our observation of the average, fair price range from some popular audio brands that sell several wireless earphones:
Entry-level (RM100 to RM300): 1More, TaoTronics, SkullCandy
Mid-range (RM300 to RM800): Sudio, Edifier, Jabra
High-end (RM800 and up): Sennheiser, Sony, Bang & Olufsen
Comfort
There is no way to tell if your ears will like a pair of earphones without trying them on. You either rely on reviews or actually try them on. And if you're like us, you also rely on the shape of the earphones.
In short, there's no one-size-fits-all. By now, you would've realised how some earphones come with silicone buds while some choose to maintain the design of the classic earphone.
To be frank, those with silicone buds commonly hurt ears more as the wrong size of the silicone buds can put too much pressure on your ear canals. Of course, these kinds of earphones offer great audio isolation against external sounds.
Meanwhile, those without tend to fit most kinds of ears better. The trade-off is that they don't feel as secure as those with silicone earbuds.
Battery life
Last but not least, battery life is one of the most important indicators in choosing the best earphones for yourself. Today, most wireless earphones should last you at least 8 hours of battery life (the highest so far is 2 days worth) when in optimum performance and with its portable charging case. Speaking of which, if you're usually out and about, take note of how portable the case is too.
---
Traditional wired vs wireless earphones
Deciding between a wired or wireless headphone can be difficult and it can all boils down to your lifestyle.
Wireless earphones are obviously more portable and convenient to take along with you. However, they generally have inferior audio quality and are constrained by battery life. That being said, higher-end models do come with state-of-the-art features that deliver powerful sound quality and impressive battery life.
In contrast, wired earphones are not limited by battery life and generally deliver better audio quality, but some may experience compatibility issues.
With more and more handphones manufacturers heading towards a 3.5mm jack-free design, some may find that their wired earbuds do not work with their new phones anymore. This will then lead to making a switch to wireless alternatives.
Wireless earphones vs headphones
Thanks to technological advancements, most of us can rely on wireless audio peripherals without worrying about sound quality.
Whether it's for work or for entertainment, wireless earpieces today's are popular among most music lovers. In fact, many are equipped with the likes of noise cancellation and waterproofing for the purpose of outdoor activities and such.
However, if you ever find yourself wondering whether you should go for the more travel-friendly wireless earphones or the better-sounding wireless headphones, we are here to help you make a clearer decision.
Wireless earphones:
You have two options for wireless earphones; in-ear earphones or the normal ones.

Most in-ear variant provides noise cancellation, while the normal ones tend to offer more comfort.

Audio quality is almost the same, but the in-ear ones will be louder as they seal music and direct it into your ear canal.

Regardless of whichever you choose, they both offer good battery life with good portability and are usually designed to stay in your ear for medium intensity activities such as running.
Wireless headphones:
They are usually more expensive than earphones.

However, many have the option to be connected via an aux cable, USB or wirelessly, allowing you to switch connectivity choices for better audio quality as well as save battery.

As the headphones are bigger, they would naturally have bigger components such as properly sized drivers. This would allow for better audio quality.

Headphones are also much better in terms of comfort, allowing you to wear them for an extended duration.

Since they are bigger in size, they may or may not be just as portable, and would not be as suited for high-intensity activities.

Nevertheless, most headphones are often not waterproof.