Frustrated over detangling headphone wires? Here's a list of what we believe are the best wireless headphones that are not only convenient but serve tons of other functions you'll ultimately be grateful for.
Here are the best wireless headphones for your listening pleasures.
---
Table of Contents
Best Wireless Headphones in Malaysia
Difference between wireless and Bluetooth headphones?
6 Best Wireless Headphones in Malaysia
Edifier W820NB
Panasonic RP-HD6M
Bose QuietComfort 35 Wireless Headphones II
Plantronics BackBeat PRO 2 
Sony WH1000XM4
Corsair HS70 Wireless Gaming Headset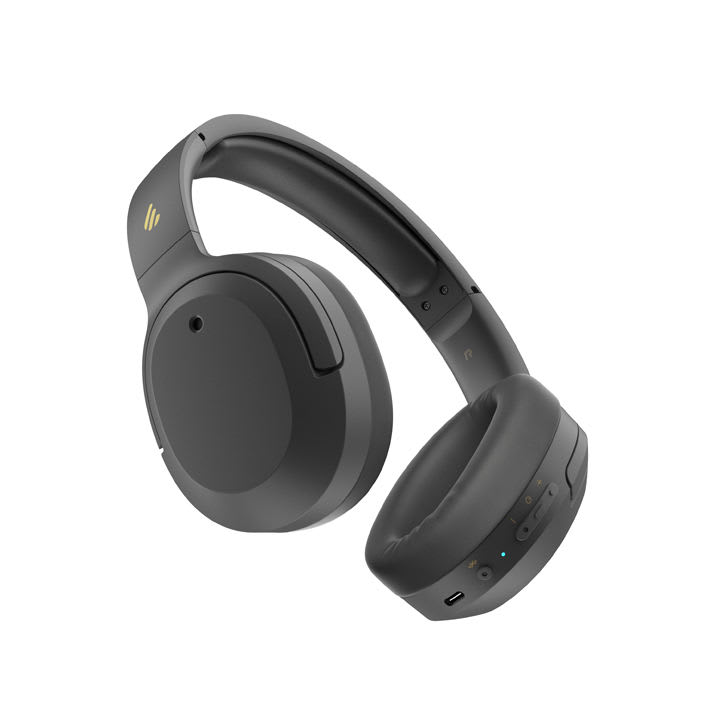 Check Edifier W820NB price below:
add_circle
Very good value
add_circle
Has game mode (to achieve low latency)
add_circle
Has Clear Voice Capture
add_circle
Ambient mode available
Why it's Our Top Pick:
"We've always been a fan of the original Edifier W860NB headphones which were one of the first few Bluetooth headphones around with noise-cancelling features.
Now, Edifier has added more features to the model which resulted in the Edifier W820NB. Its price is what caught us - a pair of good headphones that are under RM300."
Features:
What makes the Edifier W820NB a must-have is the fact that it packs a punch without suffocating your ability to afford it. 
For starters, it has the likes of Bluetooth 5.0 connectivity and really good quality 40mm drive units. It also comes equipped with great bass, and a sufficient playtime of up to 29 hours total playtime if you use its active noise cancellation technology.
With a built-in microphone and a Game Mode to enhance audio, this pair of headphones would also do well for gamers on a budget.
Performance:
With a frequency range of 20kHz to 40kHz, you should have no problem accepting its audio quality for all frequencies - low, mid and highs. Thanks to its Active Noise Cancellation feature, you can have a fairly decent performance in this area due to the noise reduction depth of up to 38db.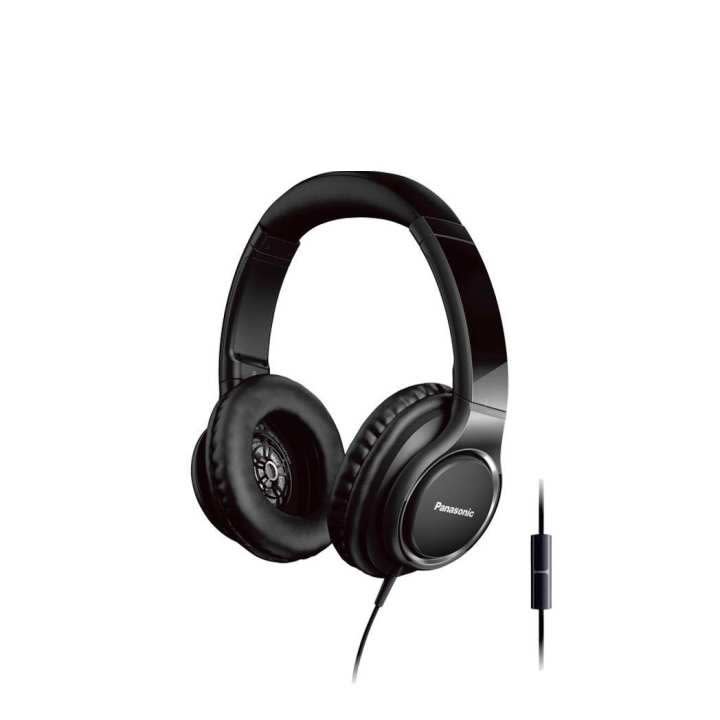 Check Panasonic RP-HD6M price below:
add_circle
Comfortable ear cups
add_circle
Has noise cancellation
To truly enjoy the music of high quality, you'll need a pair of great headphones that's capable of reaching a wide frequency range and as high as possible. Either that, or you can get a pair of headphones with a transformer, which the Panasonic RP HD6M has.
Features:
The Panasonic RP-HD6M is designed with high definition audio support. It utilises a 40 mm high-resolution transformer to deliver full-bodied bass and treble that's crisp to the ears.
Because of its ear cups that are ergonomically designed to fit your ears, music will not escape but instead, sound loud and rich. These earcups are created with thick foam to also eliminate any soreness on your ears after hours of using them.
Additionally, it comes with a noise-cancelling feature, so you will not be disturbed when you're immersed in your world of music and films. 
Performance:
The pair of headphones are capable of reaching 40kHz frequencies. They have been rated by several music enthusiasts and audiophiles to be suited for all music genres as well as movies.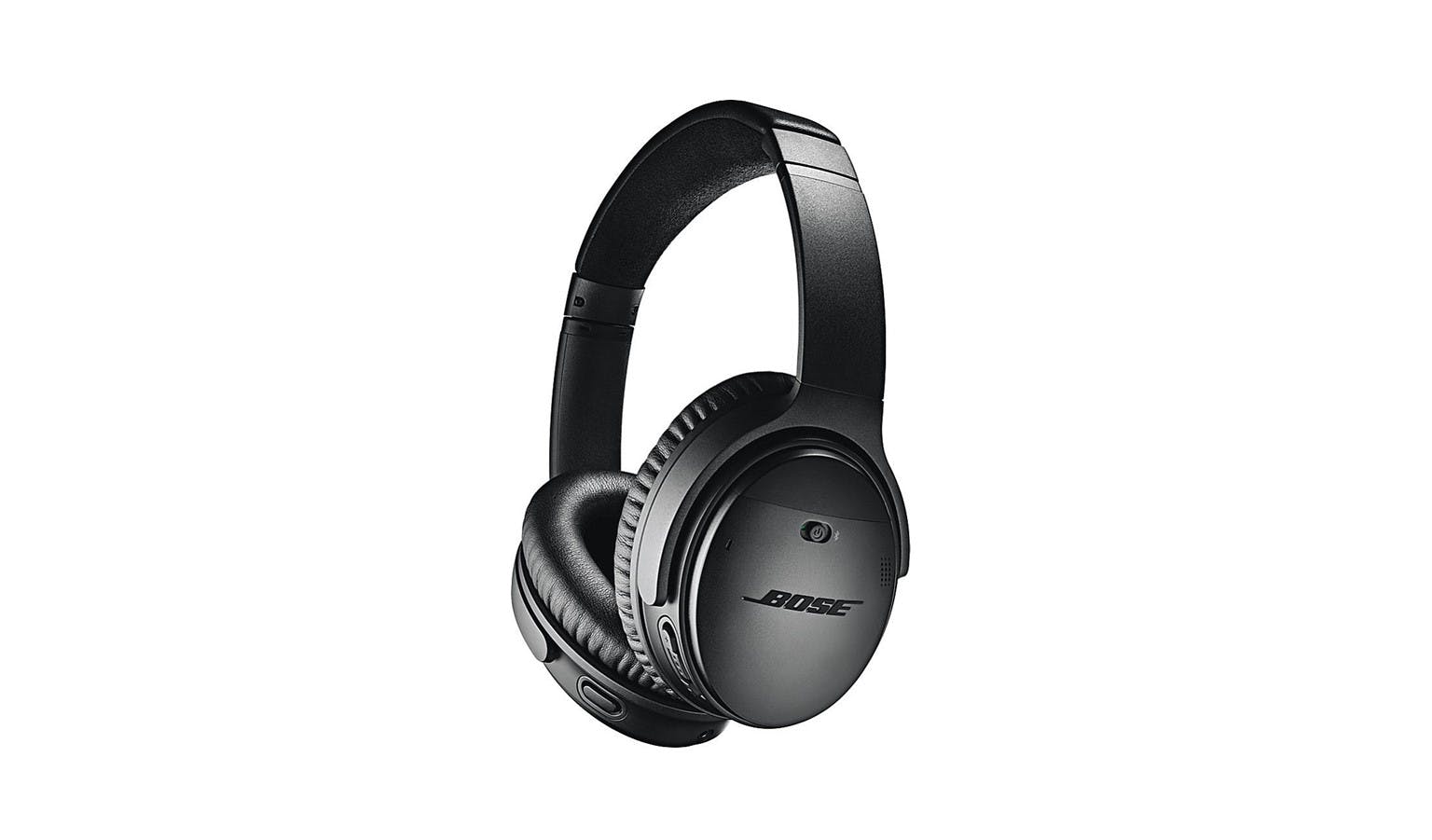 Check Bose QuietComfort 35 Wireless Headphones II price below:
add_circle
Adjustable noise cancellation
add_circle
Noise-rejecting dual-microphone system to achieve clear calls
add_circle
Lightweight design
Bose has one of the best noise-cancelling technology in the market. And this was evident with the Bose QuietComfort 35. Now, Bose has debuted its successor - Bose QuietComfort 35 Wireless Headphones II
Aside from the Bluetooth and NFC pairing capabilities, the Bose QuietComfort 35 II also has voice prompts for ease-of-pairing convenience.
In terms of compatibility with your smartphone, this pair of headphones has a noise-rejecting dual-microphone system for clear calls, a volume-optimised equalizer and even controllable noise-cancellation. The latter is doable via its Bose Connect App.
Performance:
These headphones are comfortable to wear all day due to its lightweight design, but it also has up to 20 hours of wireless listening per charge. They are perfect for when you're commuting with public transport, plane rides or whenever you want to seal yourself off from the outside world.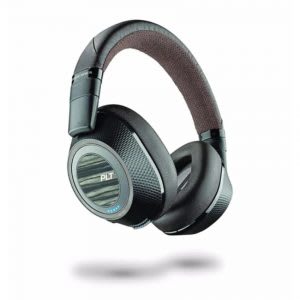 Check Plantronics BackBeat PRO 2  price below:
add_circle
Decent battery life
add_circle
Open-listening feature to allow exterior sound in
add_circle
Has dedicated button to call and reject calls
The Plantronics BackBeat PRO 2 is made for those who don't want to sacrifice their comfort when they work and commute during busy days. 
Features:
With Plantronics's signature audio profile and a pair of 40mm drivers, you can enjoy rich bass, crisp highs, and natural mid-tones with this pair of headphones. And even though the battery life has a total playtime of up to 24 hours, its charging time is relatively acceptable at 3 hours. 
Not to mention, you can stream your music even if the headphones are 100 meters away from the streaming device. Talk about some powerful Bluetooth connectivity there. Moreover, for your convenience, you can choose to amp up audio quality when you connect via its 3.5mm headphone jack.
Ever had the need to pause whatever you're playing on your headphones because someone is talking to you? This pair of headphones will resolve that annoying issue for you with its 'open listening' feature.
With just a push of the 'OpenMic' button, it will mute your music and pickup exterior sounds so you won't have the need to take off your headphones. It will also automatically pause your music when you take them off or rest them on your neck.
Performance:
Despite its slightly heavier weight, it does not feel heavy when worn for long hours. These are even good for home office use as it has a 'Call' button on the ear-cup to answer and reject phone calls.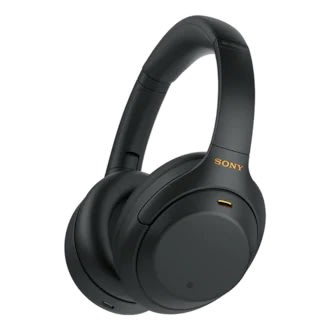 Check Sony WH1000XM4 price below:
add_circle
Dynamic sound with loads of details
add_circle
Long hours of battery life
remove_circle
Intimidating price point
remove_circle
Limited 360 Reality Audio
Want a pair of first-class wireless headphones? Check out Sony's WH1000XM4. This top-tier headphone has almost everything to offer, complete with a wide soundstage, well-balanced sound profile and a super comfortable fit.
Features:
This generation has improved its cutting edge noise-cancelling technology from its predecessor. The pair is fitted with thicker ear cups for better sound isolation while maintaining incredible comfort.
There are also features to further enhance convenience when it comes to the sound-isolation part, such as a situational and conversational awareness mode. This feature lets ambient sounds pass through without you needing to take off your headphone.
To add, the headphones have a Speak-to-Chat feature that pauses your music whenever it detects that you're talking.
Performance:
Rated to offer 30 hours of battery life and fast charging capabilities, the headphones are capable of achieving 5 hours of usage with just 10 minutes of charging time. Sound quality, as expected from a Sony audio gadget, is pleasant for most users.
Check Corsair HS70 Wireless Gaming Headset price below:
add_circle
long lasting battery life
add_circle
great sound quality
add_circle
removable microphone
add_circle
impressive 7.1 surround sound
remove_circle
non-removable earcups
remove_circle
compatible with PC and PlayStation 4 only
With 16-hour battery life, the Corsair HS70 is set to last through even the longest gaming session with you. As it has a wireless design, gamers can quickly walk around for a little break without MIA-ing thanks to its 40ft range which is also backed by a low latency of a 2.4GHz wireless system. 
Features:
The HS70 has specially tuned 50mm neodymium speaker drivers to deliver superior sound quality. This is further enhanced by its 7.1 surround sound system to reach a truly immersive multi-channel positional experience which will feel like you're right in the centre of the action. 
Alongside the high-quality sound system is a Discord-Certified microphone that delivers crystal clear voices to other gamers. This optimized unidirectional microphone is designed to reduce ambient noise that would ultimately enhance the overall voice quality. One great feature about them? They are detachable! 
Other than that, Corsair is known for its durable headsets. The HS70 utilises a metal construction for enhanced durability while the plush memory foam on the adjustable earcups ensures maximum comfort. 
Performance:
A big yet minor downside is that the earcups are non-removable. So, you'll have to replace the entire set when the earcups deteriorate. Still, these are an amazing pair of wireless headsets for a superior gaming experience.
Difference between wireless and Bluetooth headphones
To cut short, unless a miracle happens or technology becomes so advanced, wired devices for audio listening will always triumph over wireless ones, let alone Bluetooth. But, convenience is an important factor for many as well when you want your audio peripherals out with you. Therefore, the frequency/strength of a wireless connection is important when choosing any kind of wireless earphones or headphones.
While many still use the terms "wireless" and Bluetooth interchangeably, "wireless" refers to a method of connection whereas Bluetooth is simply a type of wireless connection like Wi-Fi.
Technically, the technology of Wi-Fi is stronger than Bluetooth, but Bluetooth is making much progress to deliver better connection and sound to your ears. To add, many devices today are likely to offer Bluetooth connection over Wi-Fi so that it will not disrupt the connection to your preferred Wi-Fi network for internet uses.