Expert In This Title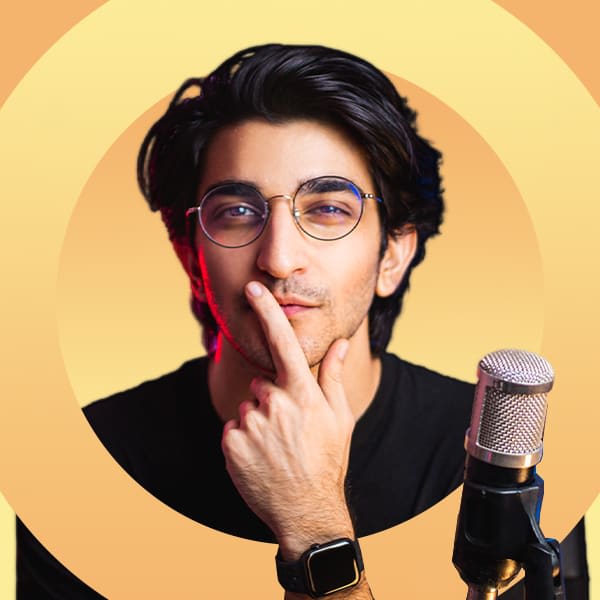 YouTuber
Umar Naqshbandi
Umar Naqshbandi is ProductNation's resident tech enthusiast, photography expert and video maestro. He is also the host and brains for our YouTube channel as well as the main reviewer for all our tech-related content.
"Picking smartphones these days can be very confusing because of the simple fact that there's just too many of them. All their specs and feature start melting into one making it very difficult to give a clear distinction and pick the right one. The easiest way to declutter from that mess and pick the right phone for you is by looking at the 5 main factors - Processor, Display, Camera, OS, Battery." - Umar Naqshbandi
Want a reliable smartphone? Well, then you've come to the right place! Samsung is a brand that has cemented its footprints through their innovations, with products ranging from their TV sets to home appliances to smartphones. With everything that they've achieved, Samsung has also become a household name due to their many famous ambassadors such as superstar Korean boyband BTS.
If you are looking for a new smartphone, here is a curated list of the best-rated Samsung phones you can buy in Malaysia.
(Disclaimer: The following list is compiled based on the remarks from our personal experiences, technology platforms and consumer reviews available online.)
---
9 Best Samsung Smartphones in Malaysia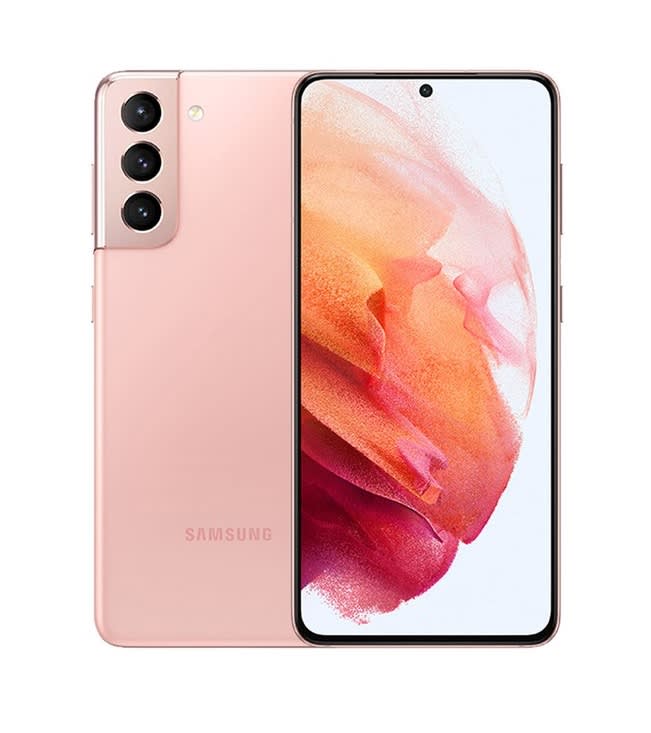 Check Samsung Galaxy S21 5G price below:
add_circle
Great-performing phone
add_circle
Great camera quality
add_circle
Solid battery life
remove_circle
Smallest model of the Samsung Galaxy S21 line
remove_circle
If you already own the Samsung Galaxy S20 model, there may not be much difference between the two models
Overview:
For starters, the Samsung Galaxy S21 5G is powered by a Exynos 2100 5nm processor to help get work done right away. It utilises a 6.2-inch display screen, making it the model with the smallest screen of the Samsung Galaxy S21 series. Still, the screen's quite spacious and premium-feeling, sporting a sleek design that's complemented with Gorilla Glass Victus protection for its body to prevent scratches and damages.
More on the screen; its Super Smooth 120Hz display will automatically adjust between 48-120Hz based on what application you're using on your phone. Hence, if you're gaming, the refresh rate will adjust to ensure a smooth gaming experience.
This phone will excite photo-taking enthusiasts with its range of cameras available: 64MP Telephoto Camera, 12MP Wide-angle Camera, 12MP Ultra Wide Camera. It has a satisfactory 10MP front camera. Not to mention, you are also able to record your videos in 8K!
Other features super fast charging as well as an IP68 water-resistant rating for its body.
Performance:
With the arrival of Samsung's Galaxy S22 series, the S21 line-up may have taken a backseat. However, this model is still a solid option for a 5G smartphone. Some users have commented that the S21 5G is an upgrade from the Galaxy S10, but not necessarily Galaxy S20. This smartphone does have a lower resolution screen compared to the S20. However, the resolution is still pretty good overall and it may not be something every user would notice.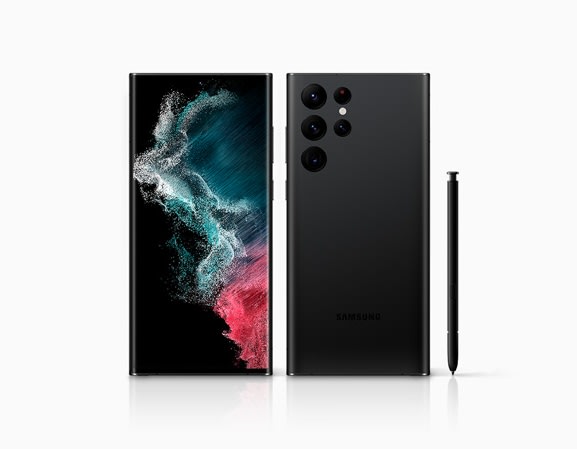 Check Samsung Galaxy S22 Ultra 5G price below:
add_circle
Built-in S Pen
add_circle
IP68 dust/water resistant
remove_circle
Fast charging capped at 45W
As the latest addition to the Galaxy S series, the Samsung Galaxy S22 Ultra 5G is an interesting smartphone. It's the first S series to have parts of Samsung's popular Galaxy Note features. Some highlights about it include a powerful processor, incredible display, and most notably a built-in ultra-fast S Pen.
Overview:
For the Galaxy S22 Ultra 5G, the Galaxy S Pen has 3x improved pen latency as opposed to its predecessor in the Note series. Its latency has been shortened to an astounding 2.8ms, making it the perfect device for digital note-taking.
Aside from the shiny S Pen feature; this device comes with a classy signature design that's equal parts bold and simplified, giving it a premium feel. With a 6.7-inch dynamic AMOLED display, an Octa-core SM8450 Snapdragon 8 Gen 1 processor, and running on the latest Android OS, the Galaxy S22 Ultra 5G is Samsung's 2022 phone to own.
What's really exciting is the sophisticated camera on the Galaxy S22 Ultra 5G. Featuring a rear camera with a quad setup of 108MP + 10MP + 10MP + 12MP and a 40MP front-facing camera, you can expect crystal clear photos.
Performance:
The S22 Ultra 5G is equipped with a 5,000 mAh battery and up to 1TB + 12GB of RAM. This makes it extremely powerful, setting it apart from other Samsung devices.
Expect a premium, breakthrough experience with this device!
Specs:
Year: 2022
Processor: Octa-core SM8450 Snapdragon 8 Gen 1
GPU: Adreno 730
Display: 6.7-inch, Dynamic AMOLED 2X, 120Hz
Memory: 128GB+8GB RAM / 256GB+12GB RAM / 512GB+12GB RAM / 1TB+12GB RAM
Rear Camera: 108MP +10MP +10MP +12MP
Selfie: 40MP
Battery: 5,000mAh
OS: Android 12, One UI 4.1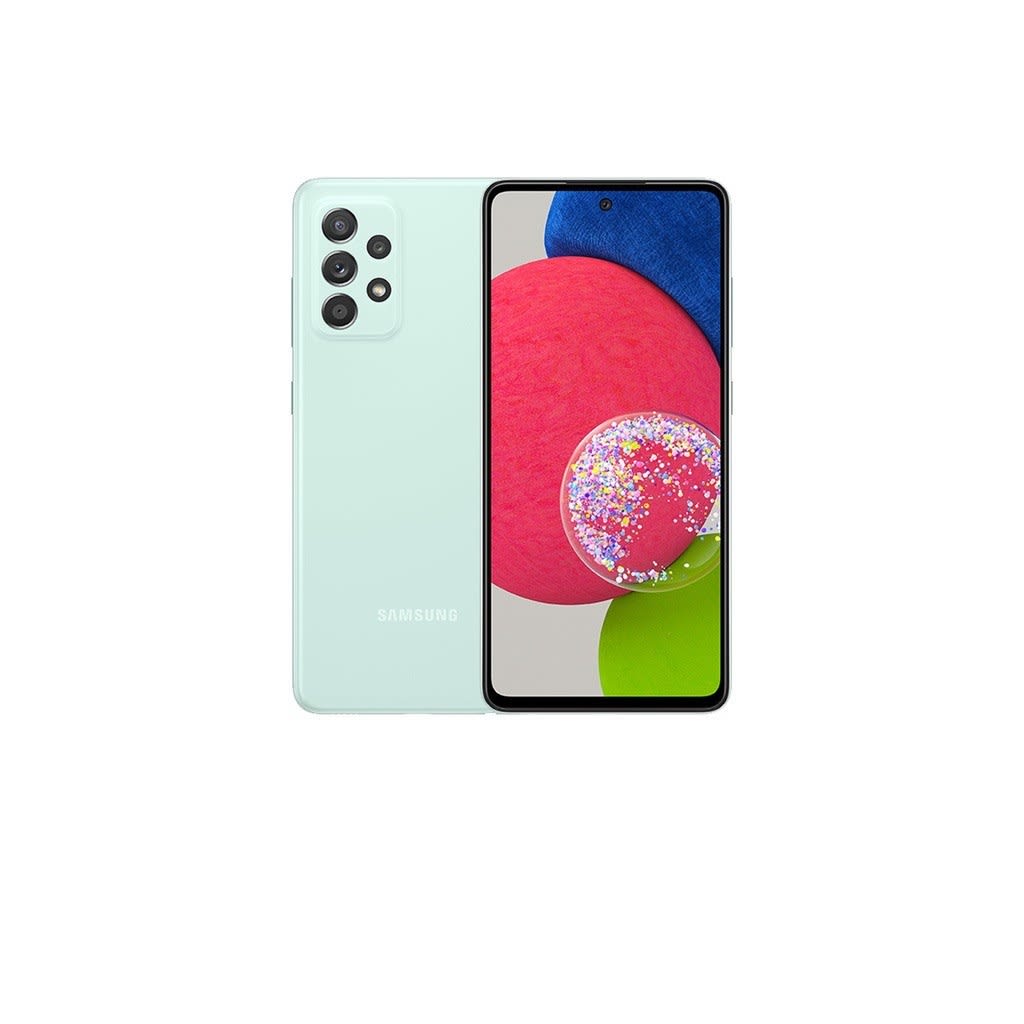 Check Samsung A52s 5G price below:
add_circle
Has a powerful chipset (Snapdragon 778G)
add_circle
Better connectivity features
add_circle
Decent gaming features
remove_circle
The smartphone heats up quicker after prolonged use
If you're looking for an entry-level or flagship phone, picking out a smartphone from Samsung's A series would do the trick! One of the most popular models of the A series is the Samsung Galaxy A52s 5G.
Overview:
The Samsung A52s 5G, like its name, is 5G-compatible and utilises an 8GB RAM and a powerful Snapdragon 778G for all of your multitasking needs. Despite being a mid-range option, the A52s has the look of a premium high-device, all thanks to its 6.5-inch display screen with FHD+ Super AMOLED display. Speaking of which, the screen has an Eye Comfort Shield feature that helps to lower the intensity of the blue light emitted from your smartphone.
For your photography needs, the Samsung Galaxy A52s 5G has several shooters to help you complete your photography vision: 64MP Main Camera, 12MP Ultra Wide Camera, 5MP Depth Camera, as well as a 5MP Macro Camera. 
The camera setup works in tandem with an Optical Image Stabilization (OIS) function to reduce your chances of taking blurry photos, capturing your moments in all its glory. Completing the entire camera system is a 32MP front camera that's equipped with portraiture mode - "Bokeh effect" to capture your selfies all day!
In terms of hardware, the Samsung A52s 5G is rated IP67 water resistant. It has two speakers. and a long-lasting, fast charging battery to boot. For gamers, the Game Booster provides an accessible interface as well as great graphics to ensure a smooth gameplay.
Performance:
Reviewers have praised this model for being the most distinct model out of Samsung Galaxy's A line. With its powerful chipset and connectivity upgrades, the Galaxy A52s 5G stands out as a great option for its price. Thought, some users have given mixed reviews on the durability of this smartphone's battery life.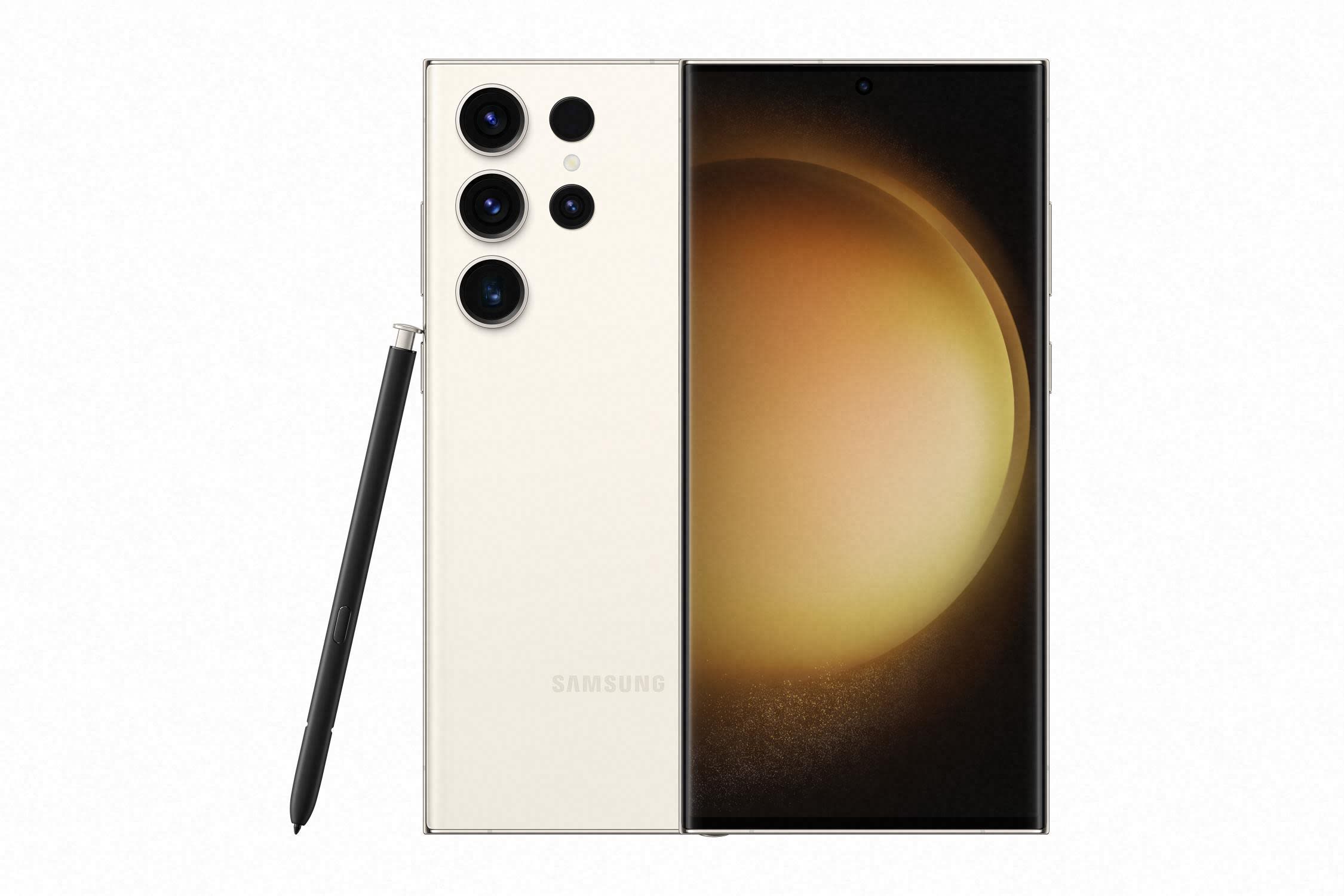 Check Samsung Galaxy S23 Ultra price below:
Overview
As the latest addition to the Galaxy S series, the Galaxy S23 Ultra certainly lives up to the "best camera smartphone" lineup, with plenty of Samsung's firsts in the form of a 200MP camera sensor and Super HDR selfie camera. Other highlights include a powerful processor, incredible display, and most notably a built-in ultra-fast S Pen.
For the processor, Qualcomm and Samsung co-developed a special version of the newest Snapdragon 8 Gen 2 processor, which comes with the suffix "for Galaxy". The new processor is said to be the fastest and most powerful chipset yet. It's certainly capable enough to handle all your daily tasks, and then more. 
The 6.8" AMOLED display is still bright, vivid, and smooth, with all the same paper specs as the Galaxy S22 Ultra. However, thanks to the Adaptive Vision Booster, the screen is much more pleasant on the eyes under all lighting conditions.
Samsung Galaxy S23 Ultra Specifications
Processor

: Snapdragon 8 Gen 2 for Galaxy 

Display

: 6.8" QHD+, Dynamic AMOLED 2X Display, 120Hz with Vision Booster

Memory

: 8GB/12GB RAM

Storage

: Up to 1TB

Rear Camera

: 200MP Wide Camera + 12MP Ultrawide + 10MP telephoto (3x zoom) + 10 MP telephoto (10x zoom)

Front Camera

: 12MP Selfie Camera with AI Object-aware engine

Battery

: 5000 mAh

Operating System

: Android 13, OneUI 5 

Weight

: 234g

Dimensions

: 78.1 X 163.4 X 8.9mm
Who Is It For
This is a phone for the most avid mobile photographers who like to have more out of a single smartphone. If you already have the Galaxy S22 Ultra, though, it might not seem much of an upgrade, but if you're coming from the Galaxy S21 or earlier, this phone will blow your mind.
Read our full review here.

Check Samsung Galaxy Z Flip3 5G price below:
add_circle
Innovative design
add_circle
Great processor speed (Snapdragon 888)
add_circle
IPX8 water-resistant rating
Looking for something new to show off to your friends and colleagues? Have you seen a smartphone that can be folded and fit in the palm of your hand?
There's surely no other phone that's more unique than the Samsung Galaxy Z Flip3.
Overview:
Did you know that the Samsung Galaxy Z Flip3 was named as one of TIME Magazine's Best Inventions of 2021? The best thing about this cute full-sized smartphone is that it can be folded to fit into your small purse, pockets, or flipped back open for everything else. 
The durability of the screen is something that we understand most will be concern about. Rest assure that the Samsung Galaxy Z Flip3's 6.7-inch Infinity Flex Display screen with Dynamic AMOLED 2X, has been tested in vigorous tests to withstand constant folding and unfolding. To further protect your phone from unnecessary folding, it has a 1.9-inch Cover Screen, giving you quick access to multiple practical apps.
The Samsung Galaxy Z Flip3 comes equipped with a 10MP front camera, 12MP Ultra Wide Camera, and 12MP Wide-Angle Camera. There is also a dual Rear Camera which can be accessed without needing to open up your phone. it goes to the extend that you can simply press down on your volume button to access the shutter. A party trick to play; this smartphone can sit on its own for a hands free experience. That means you don't need to scramble to find a tripod or some sort.
Other protective measure to ensure a quality that you get with other Samsung lines, the Galaxy Z Flip3 is IPX8 water-resistant. The exterior front cover and back cover are also protected by the Corning® Gorilla® Glass Victus™, the toughest Gorilla Glass available of Samsung's Galaxy lines. Moreover, the hinges are protected by an Armor Aluminum Frame.
Performance:
Not surprisingly, the Galaxy Z Flip3's design and functionality has wowed many users. However, there are still concerns on its shorter battery life at only 3,300mAh. Additionally, the phone is decent for casual photo-taking, but not the best model if you're looking for a smartphone specifically for its camera functions.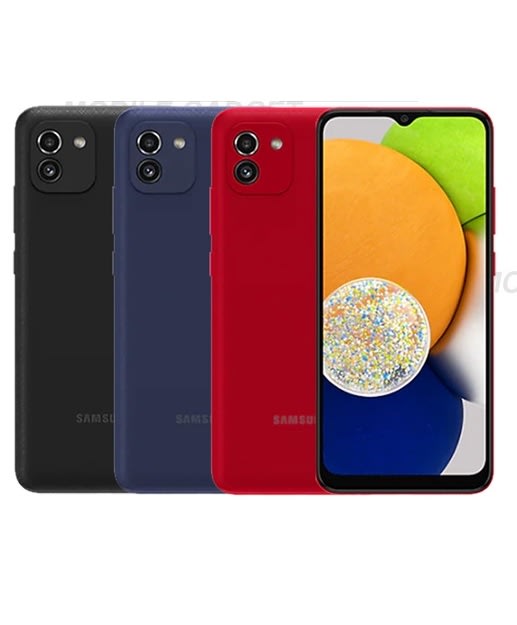 Check Samsung Galaxy A03 price below:
add_circle
Very affordable
add_circle
Long lasting 5000mAh battery
add_circle
Bluetooth 5.0 support
remove_circle
Disappointing screen
remove_circle
MicroUSB port
As mentioned before, Samsung's Galaxy A line comprises of entry-level or flagship smartphones. The Samsung Galaxy A03 is not only less than the RM 1000 range; it is a simple smartphone designed for your day-to-day basic tasks.
Overview:
At first glance, you'll notice that the Samsung Galaxy A03 has a 6.5-inch Infinity-V Display screen. to allow for an almost bezel-less display. It is powered by an Octa-core processor with 3GB or 4GB of RAM contributing to a smoother performance on your device. Users have a choice between 32GB and 64GB of internal storage, as well as the option to expand on the storage through adding a microSD card.
Unlike many other budget smartphone, the A03 is powered by a 5000mAh battery and Android 11 OS. In terms of cameras, the Galaxy A03 has a 48MP Main Camera, 2MP Depth Camera, and 5MP Front Camera. 
Performance:
Reviews have commented that this phone is a capable one for its price, though the storage space is considerably limited, despite the choice for additional storage. This smartphone is a good option if you are looking for a budget basic smartphone that's still reasonable in its hardware.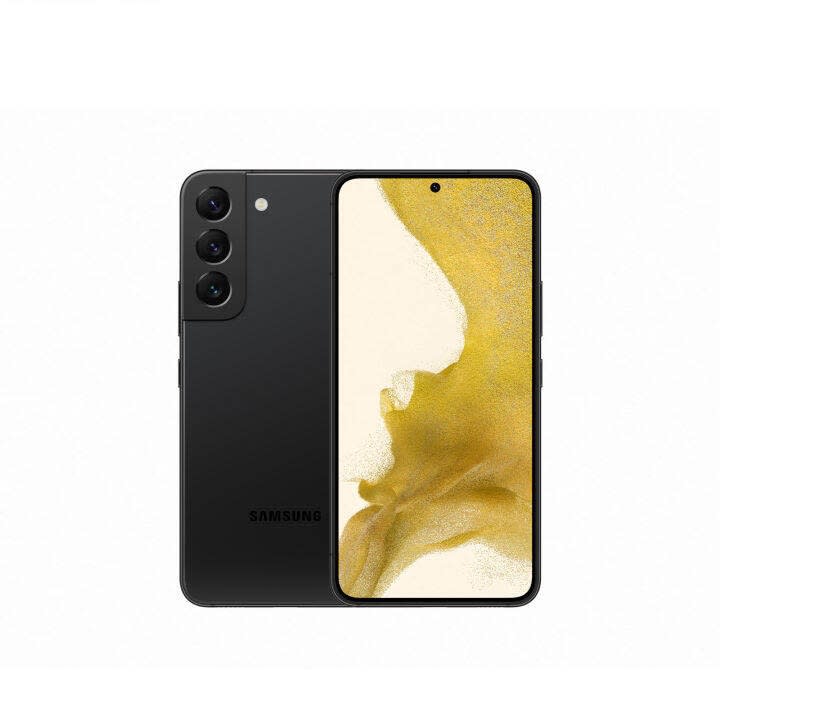 Check Samsung Galaxy S22 5G price below:
add_circle
High-quality cameras
add_circle
Day-to-day performance is excellent
add_circle
Excellent support policy with its Android OS updates
remove_circle
Weaker battery life
The Samsung Galaxy S22 line has been one of the most anticipated smartphone releases for the year. So if you are looking to upgrade to one of the best Android smartphones in terms of quality and functionality, the Samsung Galaxy S22 will probably let you explore more than what you think it can offer.
Overview:
On the Samsung Galaxy S22 is a 6.1-inch screen with FHD+ resolution and Dynamic AMOLED 2X technology to offer a clear, vibrant screen. It comes with a triple camera setup consisting a 12MP Ultra Wide Camera, 50MP Wide-angle Camera, and 10MP Telephoto Camera, along with a 10MP front Camera. 
Like the rest of the Galaxy S22 series, this model shines for its advanced camera features. You can take clear night shots as well as explore photography capabilities with features like Space Zoom, Auto Framing, Director's View, and Single Take.
The Samsung Galaxy S22 is powered by the 4nm Snapdragon 8 Gen 1 processor for the ultimate seamless Android experience. While the battery life is only at 3,700 mAh, it's optimised with an intelligent technology that'll automatically adapt to your smartphone usage and habits, ultimately to make sure that your battery lasts for a longer time. 
Moreover, the Galaxy S22 is IP68 water-resistant and protected with Corning® Gorilla® Glass Victus®+ on the screen and back panels. 
Performance:
For those who have gotten their hands on the Galaxy S22 model, have praised it for the stunning camera capabilities, great design and quality frame, and efficient performance. However, fluctuating battery life and cluttered interface can be a problem, though we think the former just requires some tweaking and adjustments.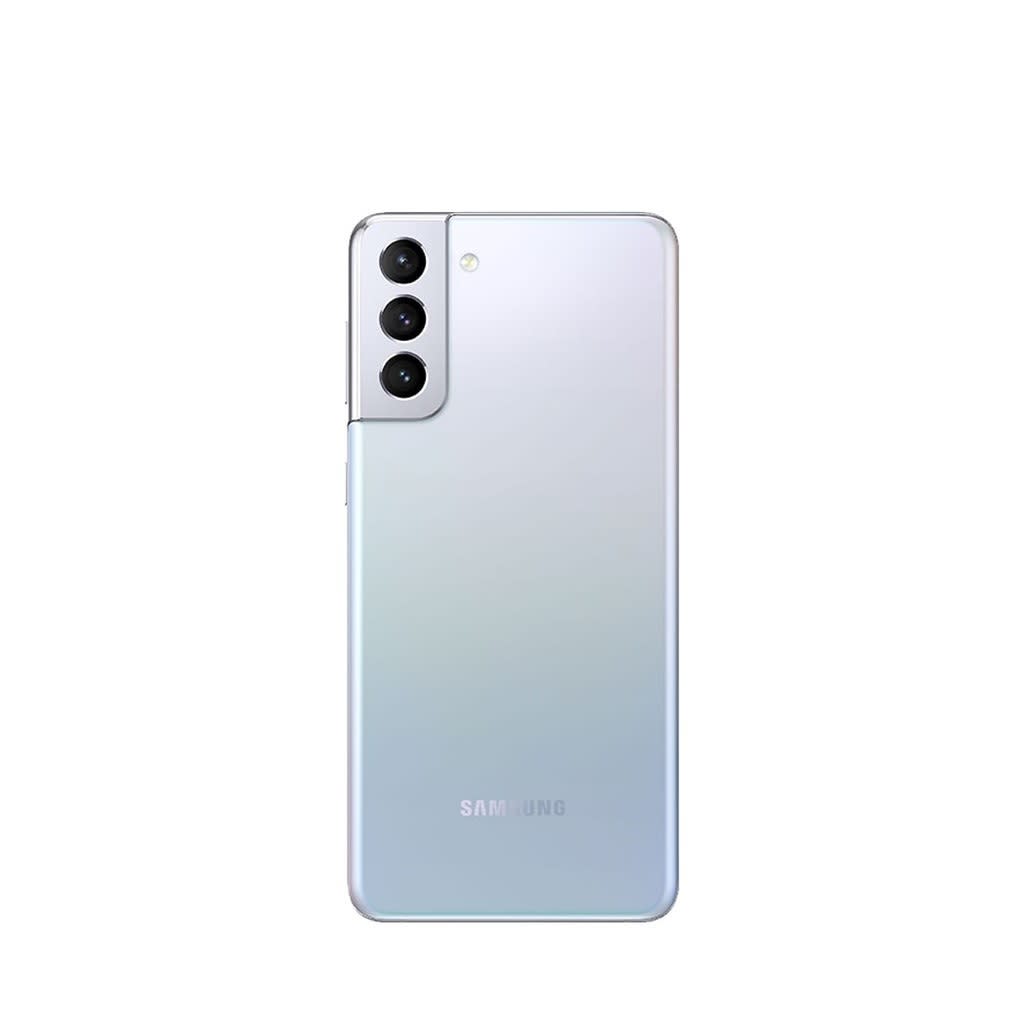 Check Samsung Galaxy S21 Plus 5G price below:
add_circle
Long-lasting battery life
add_circle
Decent display quality with adaptive refresh rate
add_circle
Triple camera options
remove_circle
Lack of earphone jack
remove_circle
Comparable to other models of the Samsung S21 family
Most would opt for the shiniest toy on the block. But not with Samsung's smartphones, having value even after a new successor comes in. For an all-round balanced smartphone, we recommend the Samsung Galaxy S21+5G to meet most of your daily smartphone needs.
Overview:
The Samsung Galaxy S21+ 5G, like its name, is 5G-compatible. This is considered a bigger-sized phone, with its 6.7-inch screen (bigger in comparison to the Samsung Galaxy S21 5G). In terms of protection, the display screen is covered by Gorilla Glass, which won't hamper the clarity of its FHD+ Dynamic AMOLED 2X resolution. Moreover, the smartphone is rated IP68 dust/water resistant.
If you're concerned about whether your smartphone is able to keep up with you, the Samsung Galaxy S21+5G has a 4800mAh battery capacity to get you through the day. Even if you're lazing around at home while gaming or multitasking, the phone is fast-charging compatible so you can charge quick and get back on the go.
Speaking of which, in terms of phone performance, the Samsung Galaxy S21+5G is powered by an SM8350 Snapdragon 888 chipset. The chipset ensures great quality performance, smoother graphics, and overall easier for users to navigate.
When it comes to indulging in capturing visuals, the Galaxy S21+ 5G has a triple rear camera, which includes a 12MP wide shooter, 64MP telephoto shooter and 12MP ultra-wide camera. There is another 10MP front camera to take your selfies or to accommodate your video calls! 
While not a significant feature that most people look for these days, the Galaxy S21+5G has 2 SIM card slots available. Its other features to look forward to include a stereo speakers as well for a better audio listening experience.
Performance:
According to reviewers online, the highlights of the Samsung Galaxy S21+ are its long-lasting battery life and fast charging technology. However, users have pointed out some inconveniences of this smartphone. This smartphone model does not have an SD card slot for additional memory, nor a headphone jack.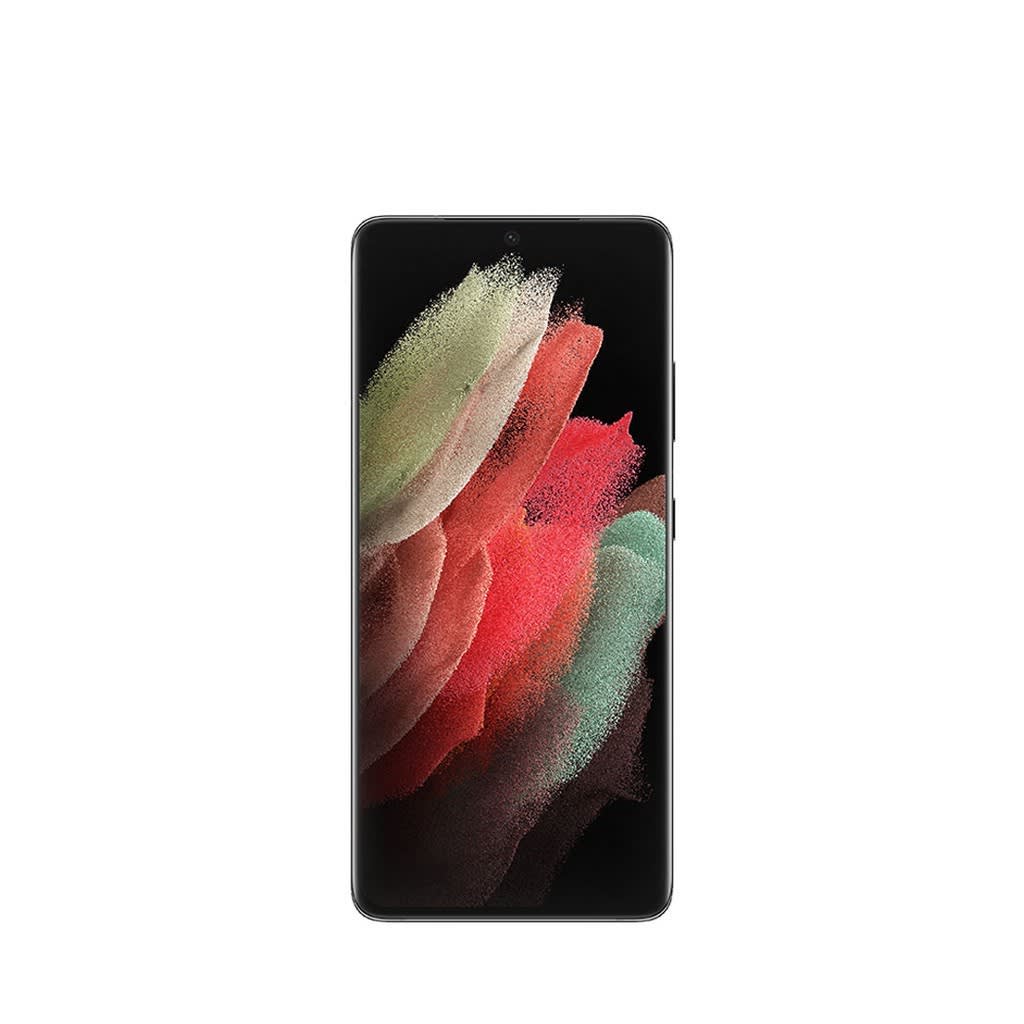 Check Samsung Galaxy S21 Ultra (5G) price below:
add_circle
S pen compatible
add_circle
Five cameras to choose from and great camera zoom quality
add_circle
Great display screen resolution
remove_circle
No microSD slot to expand storage
The Samsung Galaxy S21 Ultra 5G fits users who have a bigger budget and are willing to spend on a quality product that are the predecessors of Samsung's Galaxy S22 line.
Overview:
This smartphone is powered by a Samsung Galaxy 5nm processor alongside 8GB of RAM for a speedy user experience. It is also IP68 water-resistant and has support for Fast Wireless Charging 2.0 technology.
With a 6.8-inch Infinity-O Display screen equipped with Dynamic AMOLED 2X technology as well as 5000mAh battery capacity, you can see and do more on the Galaxy S21 Ultra 5G. Not to mention, it has a 120Hz Super Smooth Display refresh rate and comes built with the Eye Comfort Shield feature to protect your eyes while you game away without interruptions on high settings.
In terms of hardware, the Galaxy S21 Ultra 5G is protected by Corning Gorilla Glass Victus which is the toughest Gorilla Glass used on Samsung Galaxy smartphones. Another feature you can look forward to? This phone is S Pen-compatible, giving users the option to use a stylus for video-editing, drawing, fine-tune notes, and get basically any productivity job done!
When it comes to photography, one can enjoy the Samsung Galaxy S21 Ultra 5G's triple camera setup; a 108MP Wide-Angle Camera, 12MP Ultra Wide Camera and 10MP Telephoto Camera along with a 40MP Front Camera,. With its 108MP Wide-Angle camera, it is one of the highest resolution cameras available on Samsung's line. Users can also to capture videos in 8K Video.
Performance:
While the phone is great at performance and photography, it has some shortcomings. Notably, keep in mind that its battery life is decent and it requires tweaking, so do optimise it when you want to activate the Quad HD screen and 120Hz refresh rate. Other issues are that the phone doesn't have expandable storage to the 256GB ROM and that no fast charging brick will come in the box.
---
How to purchase a Samsung phone online:
Now that you're set on Samsung phones, what do you need to consider before getting one from any line? These are some features curated by Samsung that you can consider:
Are you looking for a 5G-compatible phone?

What display screen size do you prefer?

How much of memory space do you need in your device?

What type of camera features are you looking for?

What's your budget?
Once you have identified what you need, look into the series that suits your preferences.
The common/most popular Samsung smartphones are the Samsung Galaxy Note, Galaxy S, Galaxy A and Galaxy Z series.
Galaxy S and Galaxy Note series:
Though it was only recently announced that the Samsung Galaxy Note series - a line that lets you use a stylus, will be discontinued, the accompanying S pen will instead go into Samsung Galaxy S series, notably the Ultra models. 
S series are top-of-the-line smartphones that'll give you the best-of-the-best Samsung experience and quality. 
Galaxy Z series:
Meanwhile, the Samsung Galaxy Z series are famous for a different reason; their foldable smartphones. This is line of full-sized smartphones that users are able to flip and fold, something fancy and handy for the tech enthusiast. However, that doesn't mean they are made to be the most value for money smartphones.
Galaxy A series:
For those who wants to experience Samsung smartphones without having too big of a budget can consider the Galaxy A series. Usually coming in 3 models like the S series, the Samsung Galaxy A smartphones are quite balanced and well priced. They are considered mid-range smartphones, but with premium build that's complete with a signature touch found on Samsung products.
Related articles