We've had the 9.9 and the 10.10 sale. But the time has finally come for the biggest online shopping sale of all - 11.11 sale 2021 in Malaysia!
The Shopee 11.11 Big Sale will start from October 25th until November 11th, with the best deals happening on 11.11. So if you're all about getting the best promos and deals, you're in for a happy shopping experience!
---
To make sure you know everything there is to about the best Shopee promo codes, here's where to get vouchers, what will be on sale, flash sale time tables and more on Shopee's 11.11 Big Sale!
In addition, make sure to collect these Shopee bank promo codes!
---
Exclusive ProductNation x Shopee 11.11 Sales 2021
We have exclusive Shopee promo codes coming your way! Just copy-paste the codes below to enjoy the deals.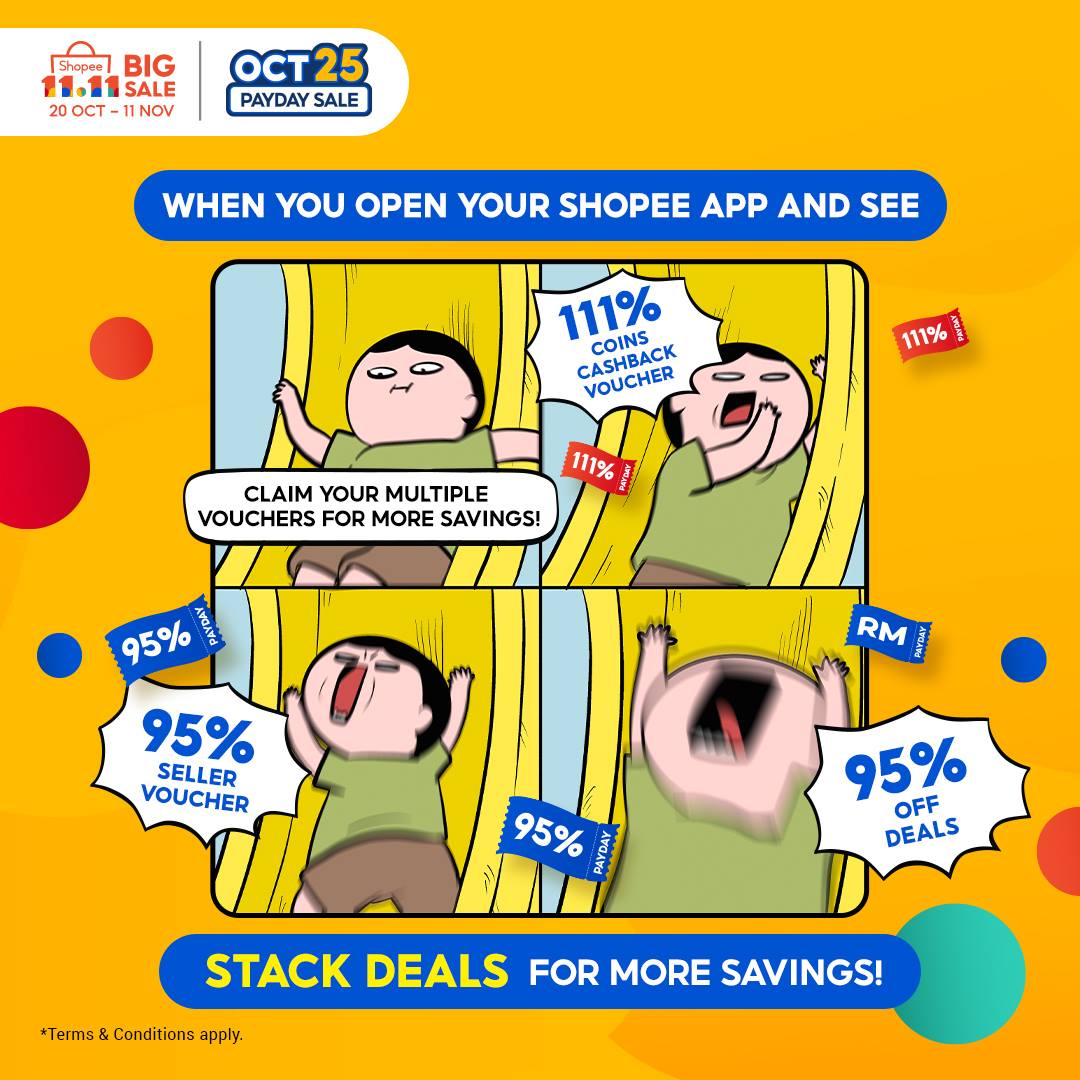 Useable until 10 November 2021:
For New Customers
RM15 off

 

Minimum spend of RM18
Promo code: SHPMPB4
For Existing Customers
16% Coins Cashback, capped at 960 coins
Minimum spend of RM60
Promo code: 1111PHSMP
October Payday & Shopee 11.11 Sales Special:
For New Customers
RM20 off

 

Minimum spend of RM23
Promo code: SHPMPB4
Valid on 25 October and 11 November 2021 only
For Existing Customers
16% Coins Cashback, capped at 880 coins
Minimum spend of RM55
Promo code: 1111P1SMP (25 October 2021 only)
11 Nov Promo code: 111P2SMP (11 November 2021 only)
---
Free shipping - Minimum spend of RM 0

---
Amazing RM1 & Brands Spotlight Shopee deals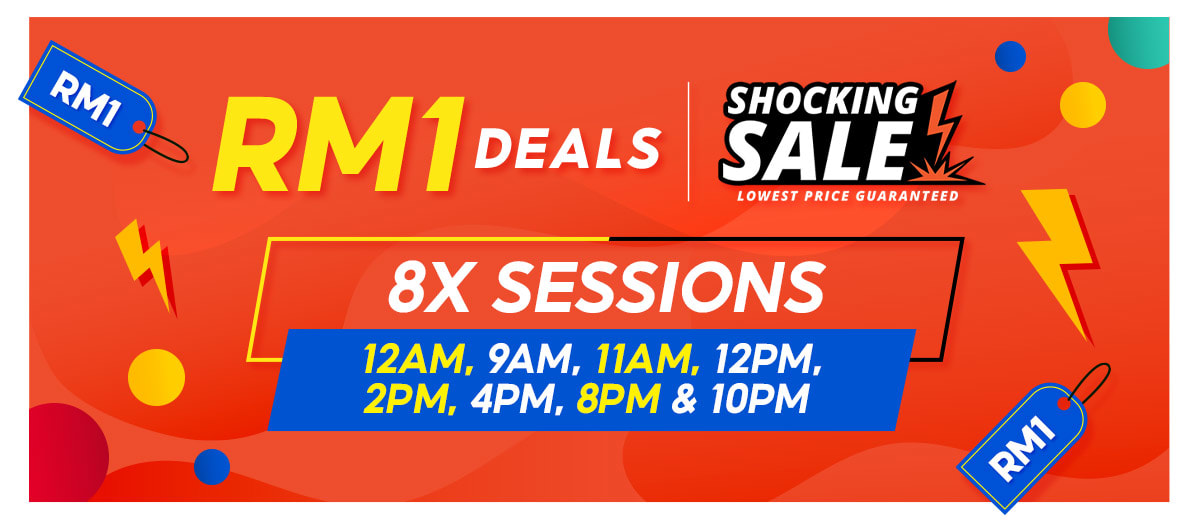 Shocking flash + Brands Spotlight sales are definitely happening! Every day until November 11, you can expect up to 16 sessions where products and brands will sell their items from only RM 1. 
---
Tap & Win A Condo

This is truly a rare chance indeed. For this 11.11 Sale, you can stand a chance to win a condominium simply by playing a Shopee game to collect golden tickets. 
Users get 2 free chances to play daily and can spend 1 Shopee coin for any subsequent chances to play. The more tickets you collect, the higher chance you have of being crowned the winner. Very simple!
---
11 AM Rush Hour

From October 25 to November 11 this Shopee 11.11 Sales 2021, certain products and brands will sell their items for as low as RM0.11 for up to an hour from 11 am. 
That's not all; 111% Coins Cashback voucher will also be available during this hour as well as increased rewards in Shopee Farm Water Shake & Seed Release. You can also get your free delivery vouchers and food discount vouchers to use daily via Shopee Food.
---
Lowest Price Guaranteed?

That's right. You'll be guaranteed the lowest prices on products you buy at Shopee. If you do however manage to find the same product with a lower price outside of Shopee, you'll get 120% of the price difference back in Shopee coins. So, it's a win-win situation for you regardless!
---
One Or Not?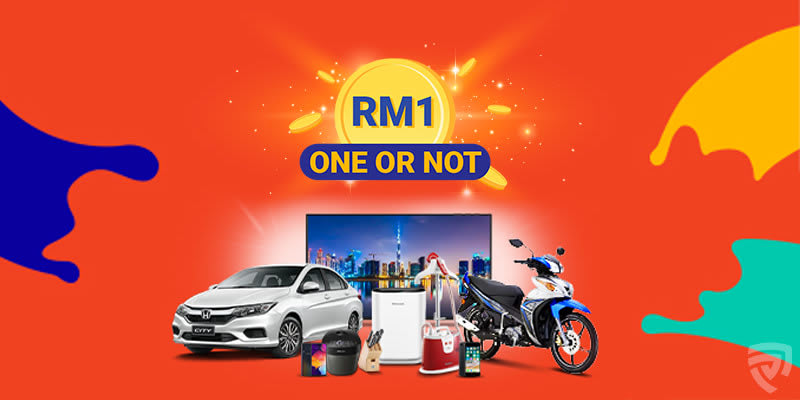 One or Not is back! Stand a chance to win more amazing items such as a Sony Digital Camera, KitchenAid Artisan Stand Mixer and even a Midea Air Conditioner. Every day from October 20 to November 11, you can try your luck at buying an item in the One or Not shop for RM1. Check out that item for RM1 and wait for the winner announcement. 
The winner will receive a voucher to buy the item at a 100% discount, while other participants will be refunded the RM 1 via ShopeePay. More amazing prizes? That's a definite want!
---
Get more discounts with these voucher codes!
With so many great deals, get ready to start shopping at Shopee starting October 26th. Also, enjoy more discounts when you apply these Shopee Promo codes when you check out. Our pro tip would be to not wait until the last minute as you might never know when things will go out of stock. And trust us, we all know how it feels to be disappointed.
But, the good news is that we'll be bringing more 11.11 sales to you, so be sure to keep checking back in for all the news and exclusive deals you won't want to be without!
Related 11.11 sales recommendations: