Product in this article
We've had the 9.9 and the 10.10 sale. But the time has finally come for the biggest online shopping sale of all - 11.11 sale!
The Shopee 11.11 Big Sale will start from October 26th until November 11th, with the most lucrative deals being on the 11th itself. So if you're all about better deals and smart shopping, the good news is that we are too.
---
To make sure you know everything there is to about the best Shopee promo codes, here's where to get vouchers, what will be on sale, flash sale time tables and more on Shopee's 11.11 Big Sale!
In addition, make sure to collect these Shopee bank promo codes!
11.11 Sales - Latest Shopee Bank Promotions:
| | | |
| --- | --- | --- |
| Get | With | When you |
| RM20 off | Shopee Maybank Credit Card | Spend a minimum of RM120 |
| RM12 off | Aeon Credit | Spend a minimum of RM100 |
| RM20 off | Affin Bank | Spend a minimum of RM150 |
| RM13 off | Alliance Bank | Spend a minimum of RM100 |
| RM27 off | Citi Bank | Spend a minimum of RM200 |
| RM20 off | HSBC | Spend a minimum of RM150 |
| RM15 off | Maybank | Spend a minimum of RM120 |
| RM20 off | UOB | Spend a minimum of RM150 |
| RM300 off | UOB x Apple | Spend a minimum of RM4000 |
| RM15 off | Visa | Spend a minimum of RM150 |
---
Daily sale on premium brands
Is it really a sale if your favourite brands aren't participating? Especially nearing 11.11, there will be popular brands from all categories having a sale. We'd especially recommend keeping an eye out for discounts on home appliances and tech brands since they're much pricier.
Top products to watch out for:
add_circle
Reasonably-priced
add_circle
above-average performance
add_circle
good battery life
add_circle
can run light games
remove_circle
Dim display
remove_circle
Soldered RAM;
The Acer Swift 3 is a worthwhile choice for those who'd like to have a stable yet, pretty budget-friendly computer. Designed with a nice aluminium-magnesium built and finished with a brushed finish on the lid, this laptop sure does offer a premium look to it. It also weighs just merely 1.35kg, making it one of the lightest, portable laptops out there.
This laptop takes the cake as it features upgraded specs despite such a price point especially given the rise of computers these days. Under the hood are a 10th Gen Intel Core i5 processor and an Intel integrated graphics. Performance on a day-to-day basis is slated to run smoothly but when it comes to gaming, do keep that to light, casual games.
Otherwise, this is a modular laptop whereby it's easy to upgrade the internals (except the RAM), which is another plus. On the other hand, the 14" IPS screen is suitable for general purpose uses. However, do note that colour accuracy and brightness are not its strong points.
---
add_circle
Powerful set of specifications
add_circle
Long, durable battery
add_circle
Beautiful display (best-of-the-best)
For those who are keen to own a Samsung Galaxy 20 Ultra, make your spending worthwhile with extra discount on 11.11 itself. This phone is the fastest among all Samsung phones, and is dubbed best for its powerful performance as well as premium specs and look.
To start, the phone is equipped with the likes of the latest 5G network connectivity for faster internet support, an AMOLED 6.9-inch which is completed with 120Hz display for smooth visuals, and a powerful 108mp, 50x zoom camera. There's also an all-day battery life from its 4,560mAh pack, lasting about 10 hours with constant use.
While the Note 20 Ultra is not the most affordable, but it is a phone that's worthy of its premium status and price, offering first-class specs with stable and upgraded Samsung system such as a better stylus and seamless connectivity with your internet. All in all, it's one of the best Android phones that you can get.
---
add_circle
Good, average size for most hands
add_circle
Can switch between multiple devices
add_circle
Bluetooth mouse
add_circle
Fairly ergonomic for adequate grip comfort
remove_circle
Uses dry cell batteries
Because the computer mouse is a fairly simple accessory to use alongside your computer, it's quite common to forget about the importance of choosing an adequate one. With the right mouse, you'll experience better comfort, easier to achieve longer productivity, fewer frustrations in the precision of clicking, and less prone to finger aches.
Even though it's not a large mouse, the Logitech's M585 is ergonomic enough, offering a gentle curve on the surface and sides so that the hands can naturally rest when using the item. Navigation also is simplified with the ultra-precise scrolling and thumb buttons to reduce finger strains.
Another convenience is that the Bluetooth mouse is one of the few budget-friendly options that support Technology Flow which lets you seamlessly switch in between multiple devices. Moreover, in terms of battery life, the mouse operates via dry cell batteries and should last you for about 24 months before a change is needed.
---
---
Free shipping with a minimum spend of RM 11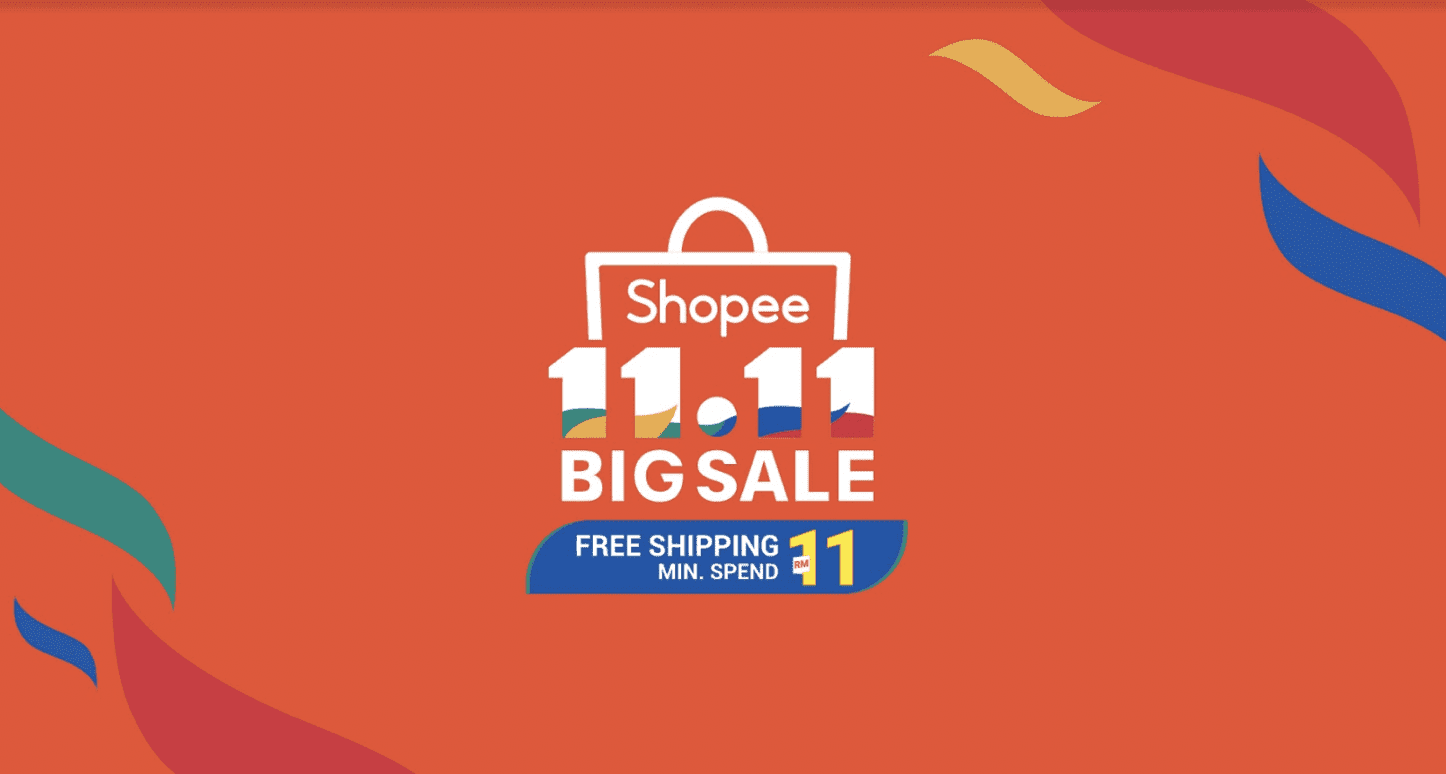 Within this time period, you can enjoy free shipping every day with only a minimum spend of RM 11.
While the shipping vouchers are limited on the daily, there are varied selections of the shipping vouchers whereby you need to meet an expectation such as paying with ShopeePay, shop from either Preferred or Local Sellers, just free ePenjana vouchers and more... Whatever your reasons are that you miss collecting a specific one, at least there are alternatives!
---
Otherwise, just collect 50% off vouchers
I mean, if you really keep forgetting to collect free shipping vouchers, do know that Shopee has vouchers of coin cashback worth up to 50% off as well! With limited redemptions available daily, enjoy collecting these vouchers offering from 10% off onwards.
---
Shops & brand vouchers
On top of your free shipping and 50% off vouchers, there's also highlighted brands (changes daily) giving out vouchers to use for their products. You can enjoy promos like a 15% discount on Elianware items, RM12 off Unilever products and more.
---
One or Not? Buy a Proton X50 for only RM 1

You heard that right. One or Not is back! Back in 2019 for Shopee 11.11 sale, you stood the chance to win a Toyota Vios for only RM 1 from the Shopee App. This only happens on November 11th and works like a lucky draw.
This year, you stand a chance to drive home a Proton X50 for only RM 1. (You can skip the Proton X50 booking and price stage for now)
All you have to do is shop the selected products for RM1 (on mobile) and wait for the winner results on the day of the announcement. If you're not the chosen one to buy the item for RM1, Shopee will then refund you 100%.
---
You can also buy these for only RM 1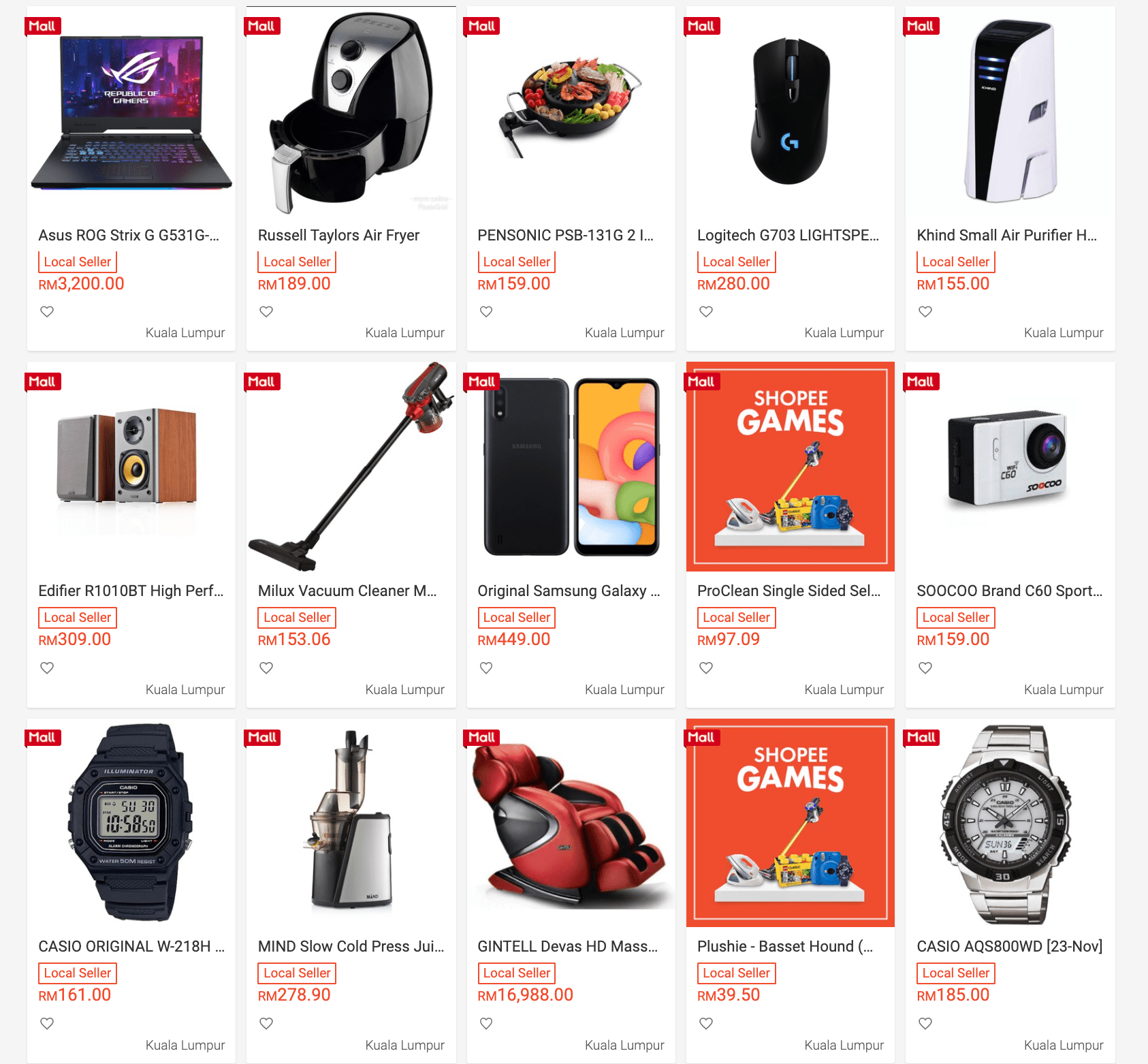 Rest assured, there's more than one prize that'll be on sale for only RM1.
Starting from October 26th until November 11th, you can stand a chance to buy over 100 items for only RM 1. Just keep checking One or Not every day for the updates and products that might interest you.
---
It's okay, there are RM0.11 & Brands Spotlight Shopee deals
Shocking flash + Brands Spotlight sales are definitely happening! Everyday until November 11, you can expect up to 20 sessions where products and brands will sell their items from only 11 sens, or with up to 60% storewide sale!
Brands spotlight include the likes of PUMA, Unilever, OSIM, Some BY Mi, Loreal and many more.
Daily timetable for shocking and Brands Spotlight sales:
12AM-1AM
1AM-2AM
2AM-9AM
9AM-12PM
12PM-1PM
1PM-2PM
2PM-4PM
4PM-8PM
8PM-10PM
---
Shopee Shake for 11 Million Shopee Coins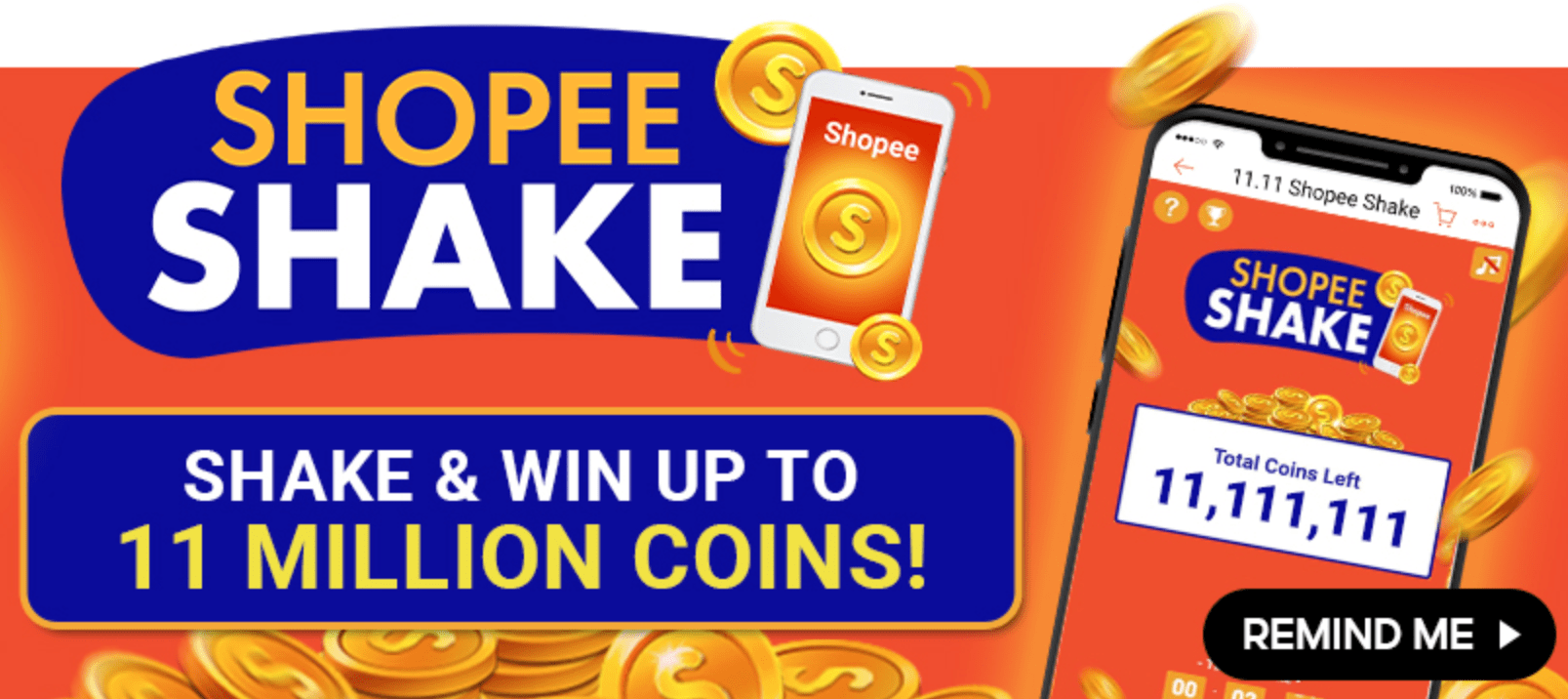 At times, Shopee App will have a session for you to shake your phone, and you can receive Shopee coins which are useful for cashback when you check out for payment. This is probably one of the easiest ways for you to get some money back, so remember to tune in every 12PM and 12AM!
---
More Ways to Win Shopee Coins, Vouchers & Prizes!

Besides shopping the sale, or while waiting for the One or Not winner announcement, you can fill up your time with new and amusing in-app games. Have fun with games such as Shopee Claw and Shopee Farm; just play as many times as you can to collect Shopee Coins and vouchers which you can shop with. There's also Shopee Lucky Draw sessions to let you win even more!
---
Get more discounts with these voucher codes!
With so many great deals, get ready to start shopping at Shopee starting October 26th. Also, enjoy more discounts when you apply these Shopee Promo codes when you check out. Our pro tip would be to not wait until the last minute as you might never know when things will go out of stock. And trust us, we all know how it feels to be disappointed.
But, the good news is that we'll be bringing more 11.11 sales to you, so be sure to keep checking back in for all the news and exclusive deals you won't want to be without!
Disclaimer: The pricing shown is just a good indication of how much these products are worth. The prices could change based on the e-commerce promotions that are going on. If some of the products are not available, do email us at [email protected] Thank you!