We spend one-third of our life sleeping. Which also means it's important that we invest in a quality mattress. But of course, not every mattress is created equal. Here, we covered different types of mattresses from latex to memory foam and bamboo to find one that matches your specific needs.
How do I pick the best mattress?
Depending on your own needs, different mattresses do different things. While there's no perfect mattress, there's ultimately one that'll suit you best!
Here are some of Malaysia's popular types of mattresses:
Memory Foam - Probably one of the most talked-about mattresses for the back, this type will conform to your body the more you sleep on it. It's great for side-sleepers, as the mattress will offer equal support for your hips and shoulders!

Gel mattress - This mattress is just like memory foam, but with the addition of being able to dissipate body heat. Choose this if you'd like a cooler sleep.

Innerspring - An ideal, standard mattress, this mattress is a typical option for if you are on a budget. While it offers general support for the whole body, people with certain physical issue might need to look elsewhere. And not only that, but there are many types of coils that support the bed too, so you'll need to be careful about that.

Water bed - Back sleeper? You may want to try a water bed. Generally padded with upholstery material like fibre or foam, the water bed was originally invented to treat bedsores. This type of bed is effective for conforming to the body's pressure points. As such, it may treat uncomfortable back pain, but is also not the best for everyone and is generally a personal choice.

The fun about water beds is that the "waves" on a water bed can encourage back health for certain individuals, and may even improve back flexibility.

Latex mattress - The mattress is just like memory foam, but uses latex instead. One main difference between the two is that latex mattress is, of course, made with natural material whereas memory foam uses synthetic ones. Denser and less warm than memory foams, these mattresses offer a variety of comfort level and firmness to accommodate a wide variety of sleepers including side, back and tummy sleepers.
More: Top 11 Sofa Beds That Are Sofa-King Comfy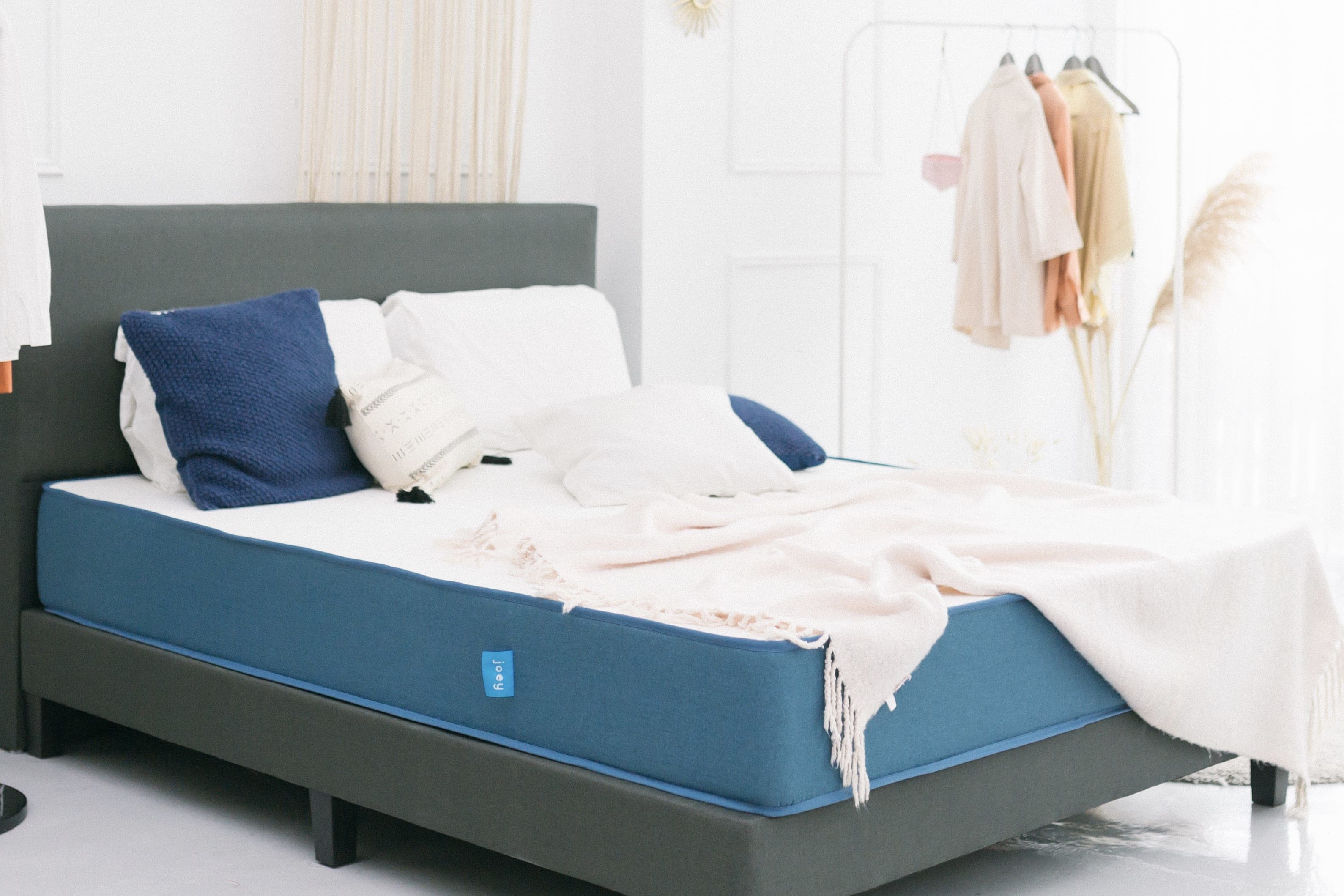 This Malaysian-made mattress incorporates J-Foam technology for better bounciness and comfortability. Its core includes the J-Foam Comfort feature that can give you a relaxing, deep pressure-point relief after a long and stressful day.

Besides, the J-Foam Support feature can give you a firm backing when you sleep. Most Malaysians prefer mattresses of medium-firmness to help align their body posture. That can alleviate possible pain and discomfort.

Additionally, there's also the Zero-Motion Transfer technology that provides excellent isolation on your mattress. You can still sleep in peace if someone were to bounce on it. If you're a light sleeper with kids at home, then this mattress is ideal.
In case you're not satisfied with your experience after 99 days, they'll give you a full refund and pick up the mattress for free. Just make sure it's clean and still in one piece!
Sizes available: Single, Super Single, Queen and King
Our Review
There are many types of mattresses in the market with various firmness levels, but Joey Mattress is made with simple yet essential features - medium-firm foam mattress that's good for body alignment. It's an overall mattress that maximises comfort and motion isolation, which is good for light sleepers. Its price may be a little steep, but Joey Mattress is an excellent investment in the long run.
Read Full Review
---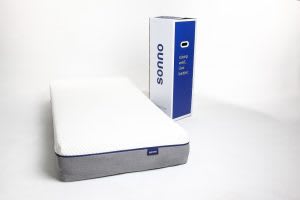 If you can't decide between latex and memory foam, well, you'll love this one. Support foam forms the base of this mattress, with memory foam as its second layer, and natural latex to top it all off. Also, for those who aren't sure about the right firmness level, Sonno is medium-firm, making it comfortable for just about anyone.
Statistics aside, what really caught our attention is one this premium mattress' key features: no partner disturbance. This would be really beneficial for couples as the mattress is capable of dissipating movement, which means restful sleep all night long (yass!).
Not convinced? Spend 100 nights with this mattress first. Unsatisfied? Return it, absolutely free-of-charge.
Sizes available: Single, Super Single, Queen and King
---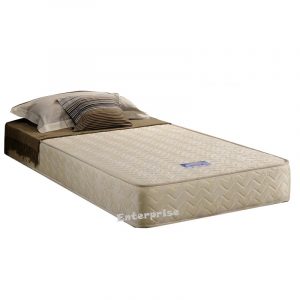 For those who hate mattresses that are way too soft, the Dreamland Cabana should be on your next checklist. Made from latex-infused foam, the eight inches thick mattress is resilient enough to give your body a satisfying level of comfort and support during bedtime. Best of all, you can also turn your mattress periodically since both sides are usable.
Sizes available: Single, Super Single, Queen and King
---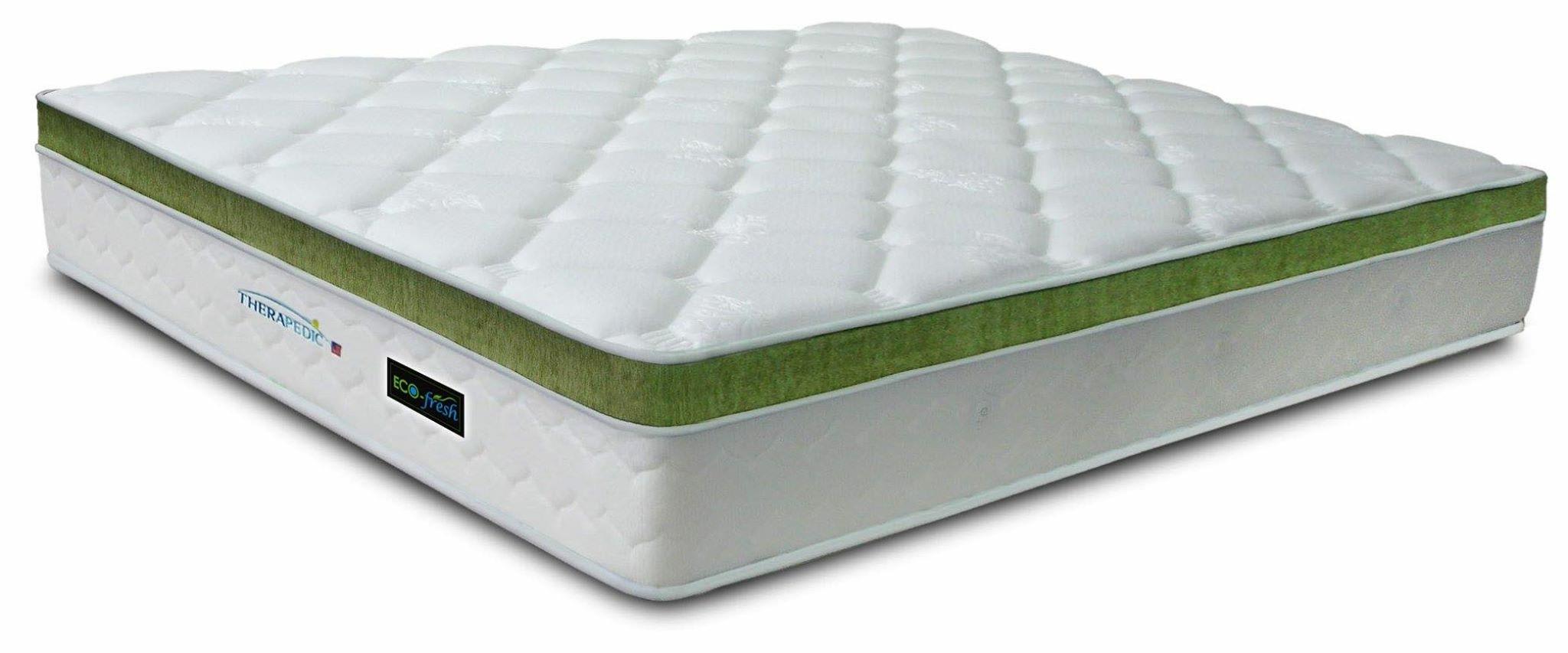 Made from 100% reinforced latex material, the Therapedic Eco Fresh 12-inch mattress is also incorporated with an orthopaedic spring system. Not only does it promote spinal health, it's also highly recommended for sleepers who often suffer from the likes of back and joint pains.
Sizes available: Single, Super Single, Queen and King
---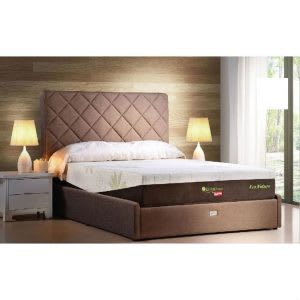 The Slumberland Eco Nature boasts the brand's patented ZoneCare Natural Memory Foam™, which is made from a palm oil-based memory foam material. Unlike the standard memory foam mattress, it is chemical-free and has both higher density and resilience that provides utmost support to your overall body. Best of all, this mattress also comes with two complimentary pillows.
Size available: Queen
---
More: Get A Restful Sleep With These 8 Comfy Queen-Sized Mattresses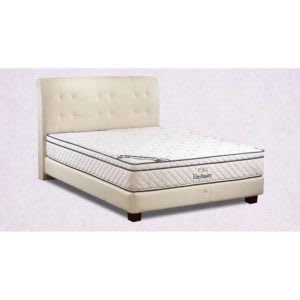 Are you a frequent sufferer of low back pain? You might want to check out the King Koil Embassy series, which is made from the brand's reputable Chiropractic Coil spring core system. It gives you all the back support with an added rebound foam layer for a comfortable sleep all night long.
Sizes available: Single, Super Single, Queen and King
---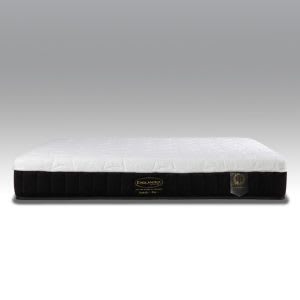 The Englander Nashville mattress is made from 100% natural latex material that conforms to your body's shape while providing optimal support and comfort all together. This is to ensure you won't wake up feeling sore in the morning. The natural latex also benefits those with allergies, thanks to the antibacterial and anti-house dust mite properties.
Sizes available: Single, Super Single, Queen and King
---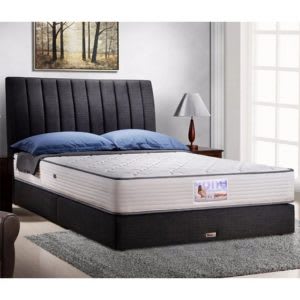 The UK-brand Vono needs no introduction, given their reputation as a renowned mattress specialist for over a century. Here, the Vono Ortho Saver incorporates the brand's advanced Intalok Springing System, which is crucial to support your body weight and alleviate back problems.
The mattress is also made from bamboo yarn material, ensuring your bedtime feels cool and comfortable. After all, bamboo yarn is highly breathable and even offers 1.5 times higher moisture absorption than regular cotton fabric.
Sizes available: Single, Twin, Queen and King
---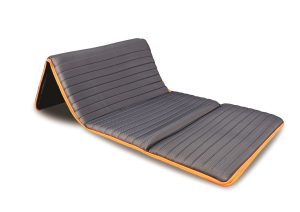 If you are a frequent traveller, a foldable mattress might come in handy when you need it the most. Enter the Fibre Star, which is made from 100% coconut fibre. It is comfortable and back-friendly, which promotes your spinal posture. Not to mention the mattress is lightweight enough to carry it around wherever you are.
Sizes available: 190cm x 91cm and 5cm
---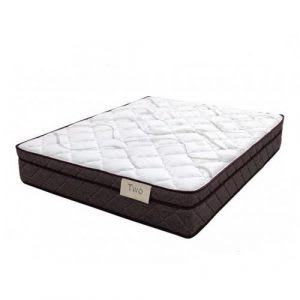 With a 12-inch thickness, you will be having sweet dreams sleeping on this mattress. The SweetDream Dream Two has the benefit of using high-quality cotton fabric, which is both absorbent and comfortable enough for an undisturbed all-night sleep. For a further peace of mind, this mattress also comes with a 10-year warranty.
Sizes available: Single, Super Single, Queen and King
---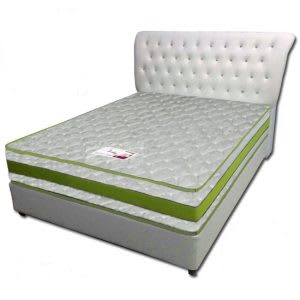 Thanks to Goodnite Cassa Spinalhealth, you can own a high-quality mattress at an affordable price. Just like the name suggests, this mattress is beneficial for those who have back problems. The inclusion of the brand's Tempered Sleep Easy Spring System ensures you receive optimal support, giving you a restful night.
Sizes available: Queen
---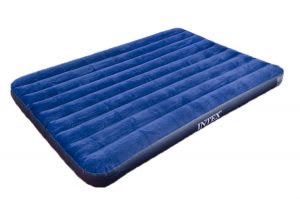 This inflatable air mattress from Intex is specially made for both indoors and outdoors such as camping and picnic. It can be deflated for easy storage when not in use. Best of all, it is spacious and comfortable enough to sleep wherever you are. What's more, it even comes with a complimentary electric pump for your convenience!
Sizes available: 137 x 191 x 22cm
---
More: Resist Staying in Bed All Day with These 13 Air Mattresses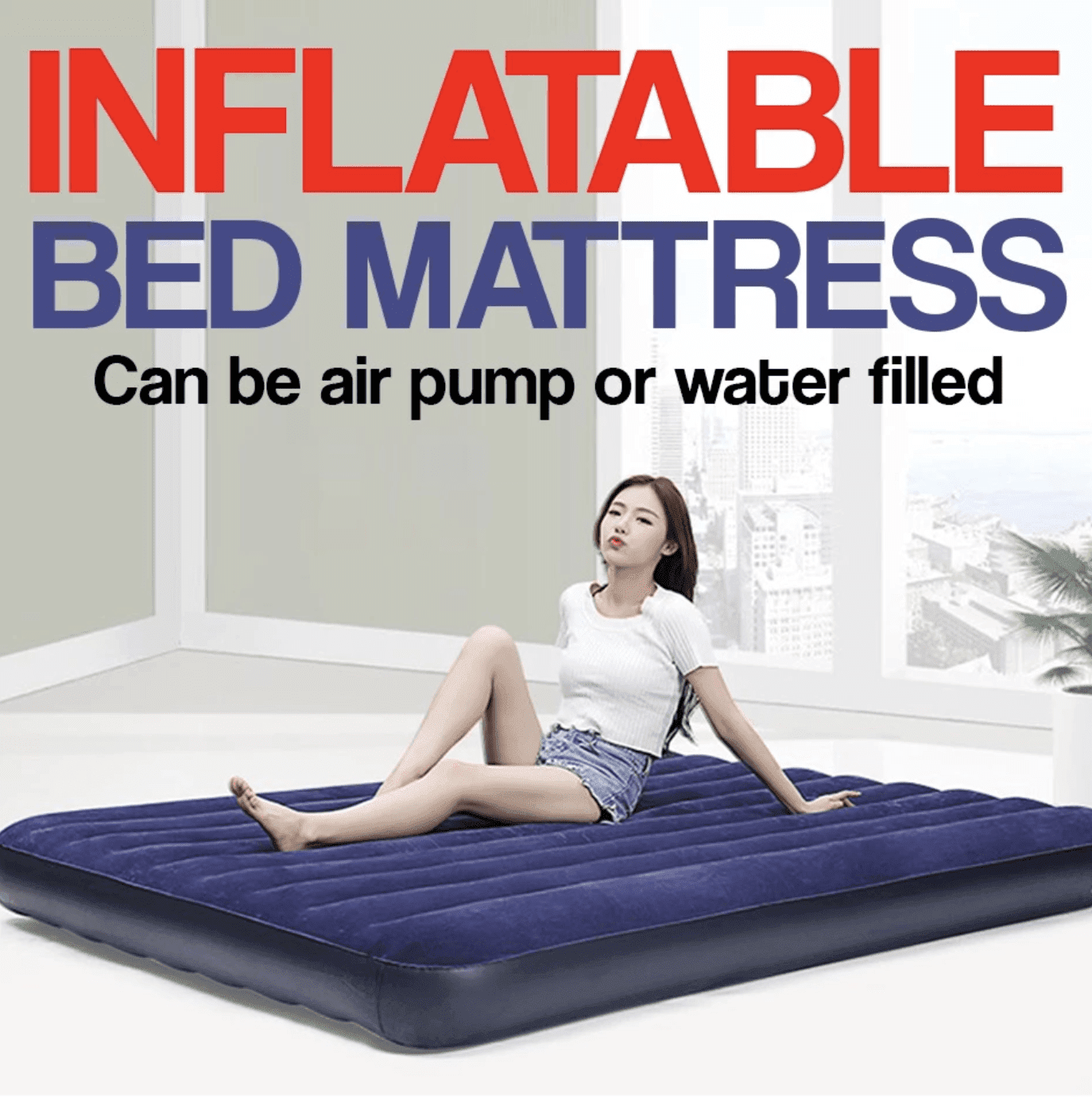 Ever wonder what it's like to sleep on floating water? Well, with this air and waterbed mattress, you'll drift off in no time. Measuring 72 inches x 84 inches, it is made from high-quality vinyl construction, complete with reinforced corners for long-lasting durability. Best of all, you can sleep peacefully without worrying as this bed is leak-free.
Sizes available: 137 x 191 x 22cm
---
: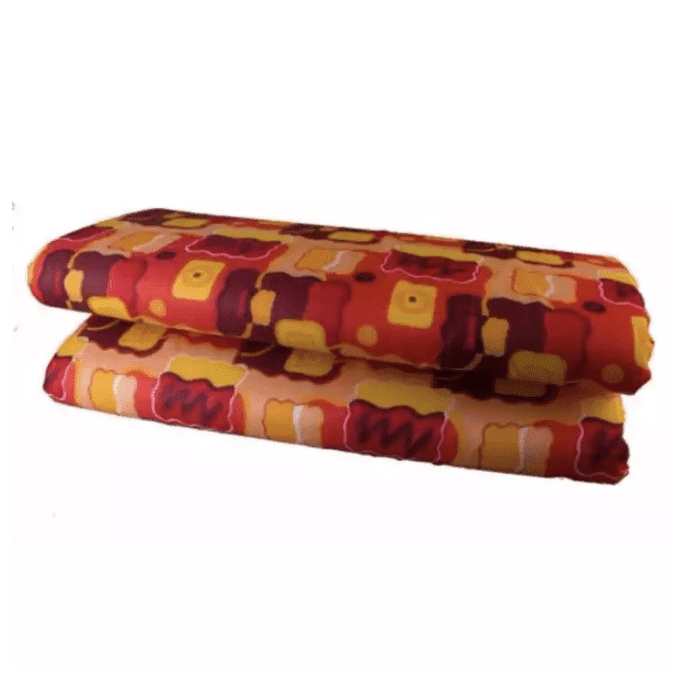 This locally-made sponge mattress is made from a lightweight material, allowing you to carry it easily whenever you need to. Additionally, it is suitable for baby and kids. Besides, the affordable sponge mattress is excellent for guests who are staying over your place for a night or two.
Size available: Single
---
More: Sleep Like A Baby with These 7 Best Affordable Mattress
Disclaimer: The pricing shown is just a good indication of how much these products are worth. The prices could change based on the e-commerce promotions that are going on. If some of the products are not available, do email us at [email protected] Thank you!