A good-quality mattress is essential for a good night's sleep. However, you may be confused by the various different types of mattresses available in the market, such as memory foam mattresses, latex mattresses, hybrid mattresses, etc. 
Here, we've compiled a list of the top rated mattresses in Malaysia of various brands that will give you good quality and peaceful sleep all night long.
---
Table Of Contents
---
Top 15 Mattresses in Malaysia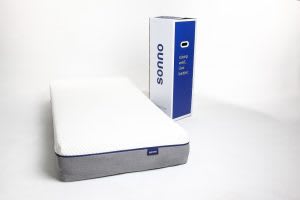 From

RM1,599.00
Check Sonno Original Mattress price below:
add_circle
Long-lasting compared to spring mattresses (uses natural latex)
add_circle
Reviewed to have helped relieve back pains
add_circle
Thick in size for better support to the body
remove_circle
Higher in price compared to similar competitors
---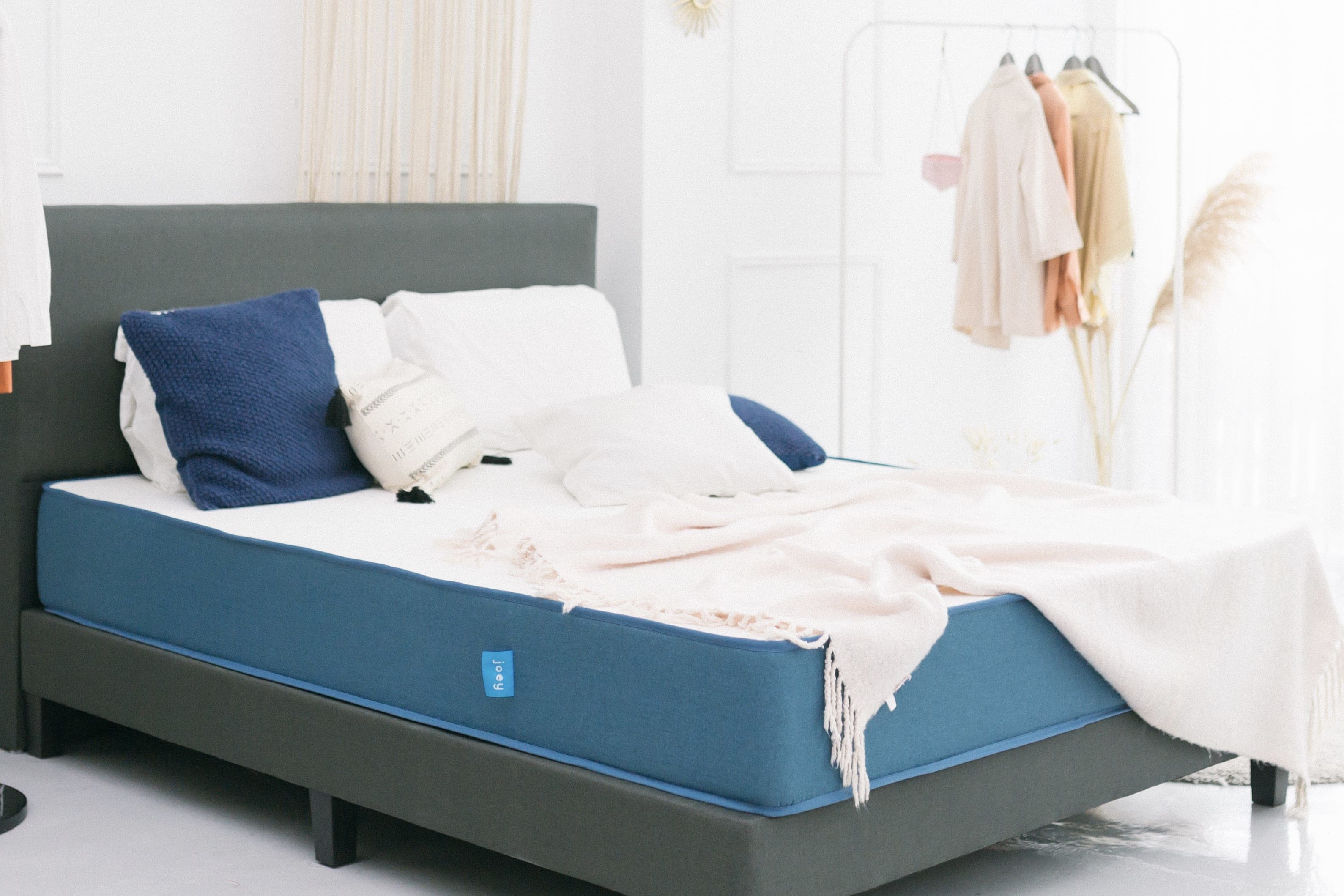 From

RM1,250.00
Check Joey Mattress price below:
add_circle
Built to comfort the back
add_circle
Treated with dust mite repellent
add_circle
Keeps your body cool
add_circle
Thick in inches for full-body support
remove_circle
Materials used are not as durable as some similar competitors
This is a medium-firm mattress that is soft yet provides good support. If you're looking for a balance of softness and support, the Joey Mattress is your go-to mattress. Light sleepers will appreciate the Zero-motion Transfer technology as it provides maximum isolation; meaning you should not feel any movement.
If you're unsure, you can do an in-home trial which allows you to try the mattress out for 99 nights before deciding whether to go ahead and purchase it."
It consists of an 8cm comfort layer and a 15cm support layer, both of which are made from J-Foam, the brand's very own proprietary foam built for better breathability and support. 
The Joey Mattress also features its breathable foam structure that allows fresh air to flow in and out easily in order to keep your body cool all night. 
In addition, the mattress is engineered with zero-motion-transfer technology that isolates any movements on the mattress, allowing you to sleep undisturbed all night!
Sizes available: Single, Super Single, Queen, King
---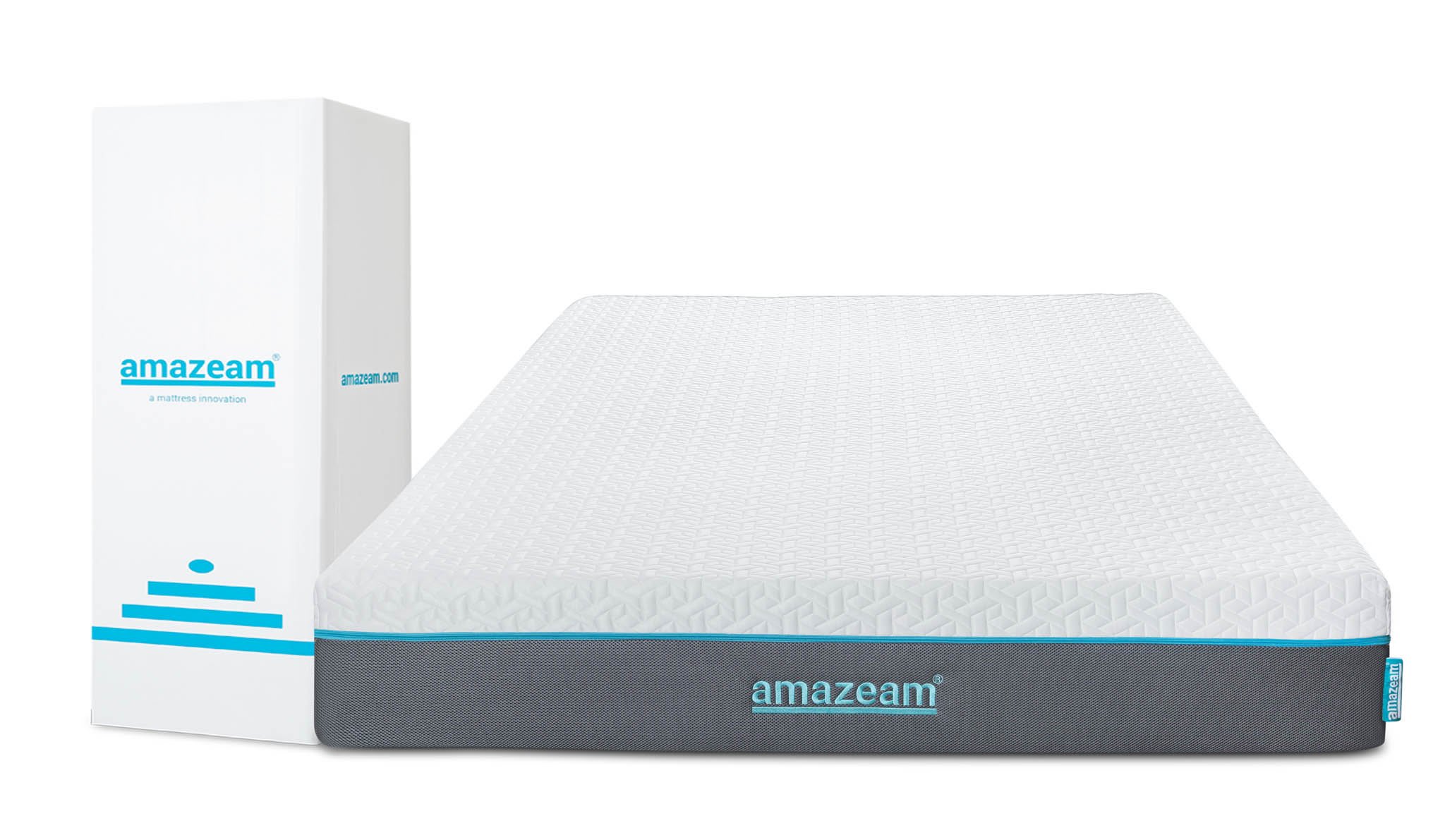 From

RM1,899.00
Check Amazeam Mattress price below:
add_circle
6 sizes available
add_circle
Good air ventilation
add_circle
Breathable fabrics
add_circle
Anti-dust mite
Hate a mattress that warms up too quickly? The Amazeam Mattress features a chilled fabric top cover, a 4D air mesh side cover, and a cool gel air memory foam comfort layer, all of which will make you feel as if you're experiencing cool seasons. The gel memory foam doesn't just provide excellent cooling, but also joint pain relief, proper weight distribution, and dust mite mitigation. 
The Amazeam Mattress is a must-have if you particularly like cold weather. After all, a cool and refreshing sleep is just what most people need after a tiring day in the humid Malaysian weather. 
Sizes available: Single, Single XL, Super single, Queen, Queen XL, King
---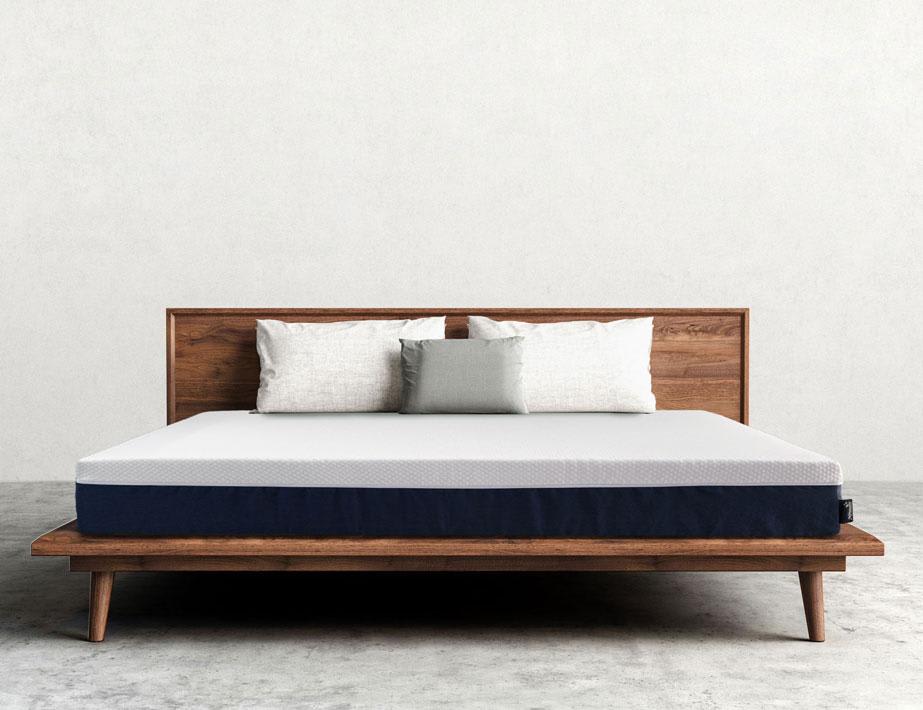 From

RM1,435.00
Check Naturenite Exo Mattress price below:
add_circle
Uses combo of latex and memory foam for proper firm support
add_circle
Affordable for its use of materials
add_circle
10-year warranty available
For those who want a mattress that offers the best of both worlds, you can't ignore the Naturenite Exo Mattress! The top surface is made of a 5cm-thick natural latex layer, cushioned by a memory foam base afterwards. This combination offers a durable mattress that has a firmness of 8 out of 10 and also offers great support for most back sleepers.
As an added protective and ease-of-maintenance feature, the mattress also has a removable zipped cover. On top of that, a 10-year warranty is available, offering unwavering after-sales support to customers.
Sizes available: Single, Super Single, Queen, King
---
From

RM1,838.47
Check The Emma Original Mattress price below:
add_circle
Aligns your spine
add_circle
Provides pressure relief
add_circle
Temperature regulating feature
add_circle
100 days return trial
remove_circle
Not as durable compared to similar products
The Emma Original Mattress has been dubbed the "mattress that corrects your posture", and for good reason too. It provides extensive body support while at the same time aligning your spine, which, over the long-term, has the ability to fix your posture. Basically, it gives you an optimal amount of pressure relief so that you'll be kinder to your spine while you sleep.
This means it's perfect for you to sleep comfortably in any position you want, including on your side. On a bonus point, they have a motion isolation feature to make sure that you won't be disturbed by your partner's movements.
The mattress is also engineered with Airgocell, which is the brand's very own temperature regulating foam, whose properties are like those of a gel. This makes the foam very open-pored, thus allowing for a cool sleeping climate. 
Sizes available: Single, Queen, King
---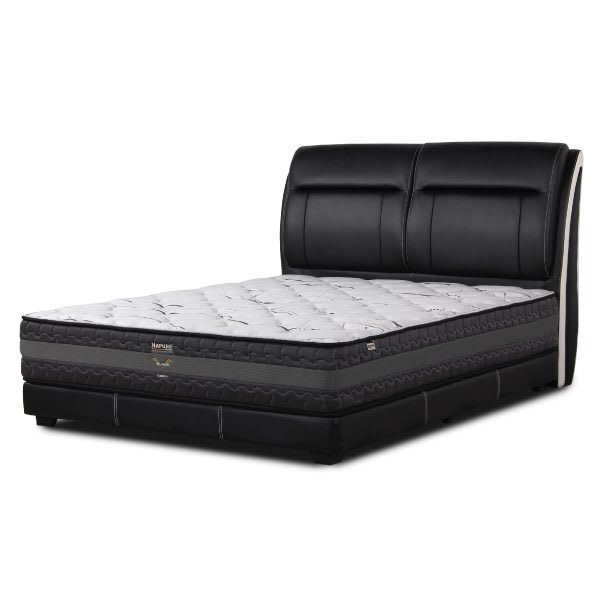 From

RM3,253.00
Check Napure Alpha V Comfort price below:
add_circle
100% natural latex
add_circle
Unique anti-dust mite surface
add_circle
Surface material is cooling
Allergies are annoying, and we don't need them for especially when we want to rest! In this case, the Alpha V Comfort may be just the right mattress you need. It features an anti dustmite viscose ticking base that doesn't just reduce the risk of dust mites forming but is also made to offer a cooling sleeping surface. For your convenience, the mattress is also anti-static.
With a total thickness of 25cm, the Alpha V Comfort mattress consists of a high quality 7 zone 100% natural latex base that has Pressure Relieving Visco Elastic Foam in it to offer ergonomic support. Moreover, Napure also ensures that it won't sink your body in too much as the mattress is made of high-hensity reinforced latex.
Sizes available: Single, Super Single, Queen, King
---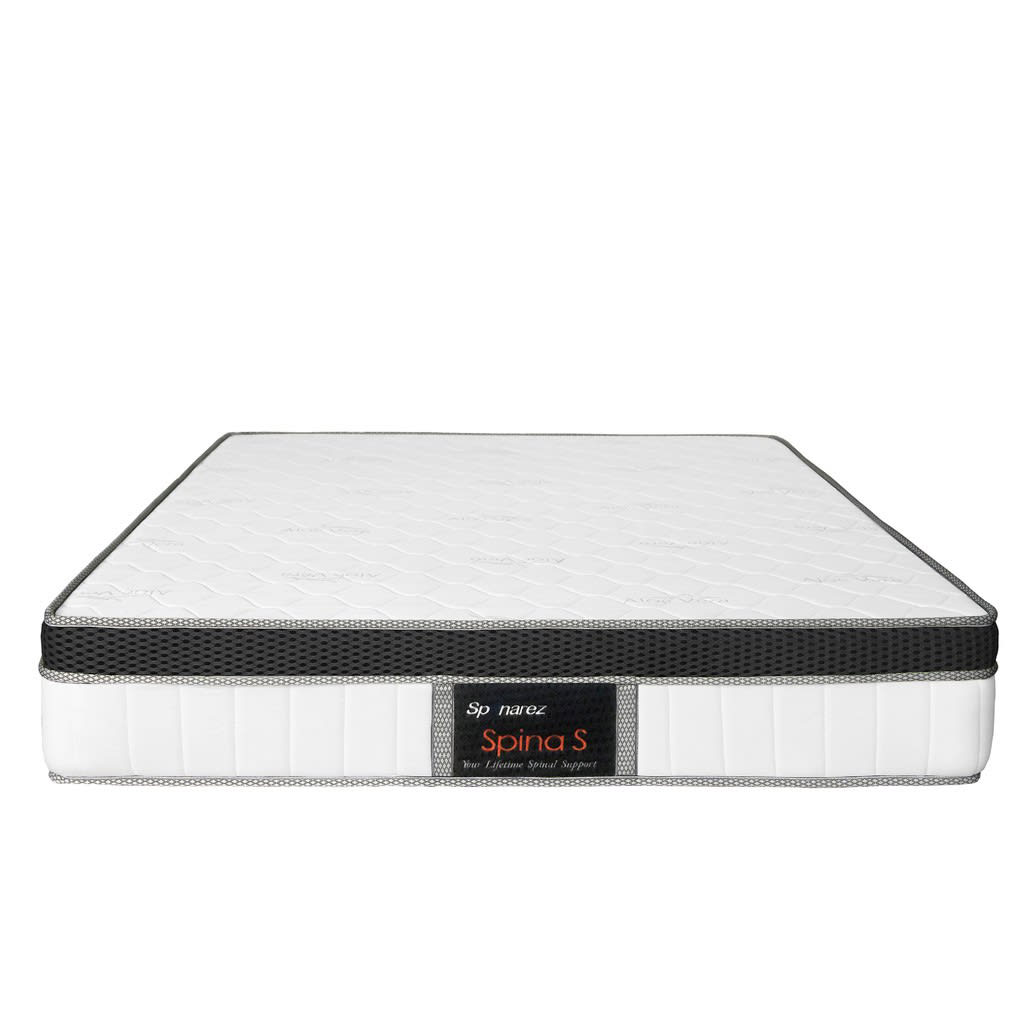 From

RM398.00
Check SpinaRez Spina S Mattress price below:
add_circle
Good air ventilation
add_circle
Medium-firmness
You don't have to spend a fortune to enjoy a good night's sleep as there are affordable mattresses out there. The SpinaRez Spina S Mattress is a quality yet budget-friendly mattress that provides excellent spinal support. 
Equipped with 4D mesh fabric that facilitates air ventilation in the mattress, it ensures that your body stays cool when you sleep. Furthermore, the mattress is made with aloe vera fibre fabric to help release-static in the human body. 
On a scale of 1 to 5 for firmness, the mattress would score a 3, indicating medium-firmness. 
Sizes available: Single, Super Single, Queen, King
---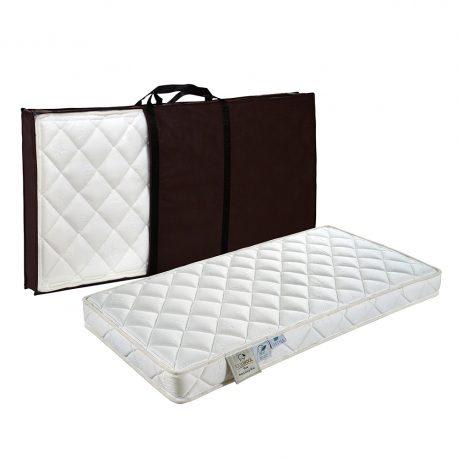 From

RM602.10
Check Getha Baby Latex Mattress price below:
add_circle
Anti-dust mite
add_circle
Custom-made sizes available
The Getha Baby Latex Mattress is made from 100% natural latex, which provides various benefits such as optimum sleep and healthy growth for your baby. With latex, the holes on the mattress create a natural ventilation system that ensures a continuous flow of fresh air, allowing the body's heat to dissipate. 
The mattress is also furnished with extra-soft hypoallergenic fabric padding in order to provide ultimate comfort while keeping your baby safe from harmful allergens. 
The great thing about this mattress is that you can customise your orders to suit your baby's cot size. 
Sizes available: (L)120 x (W)60 x (H)12 cm; (L)130 x (W)70 x (H)12 cm
---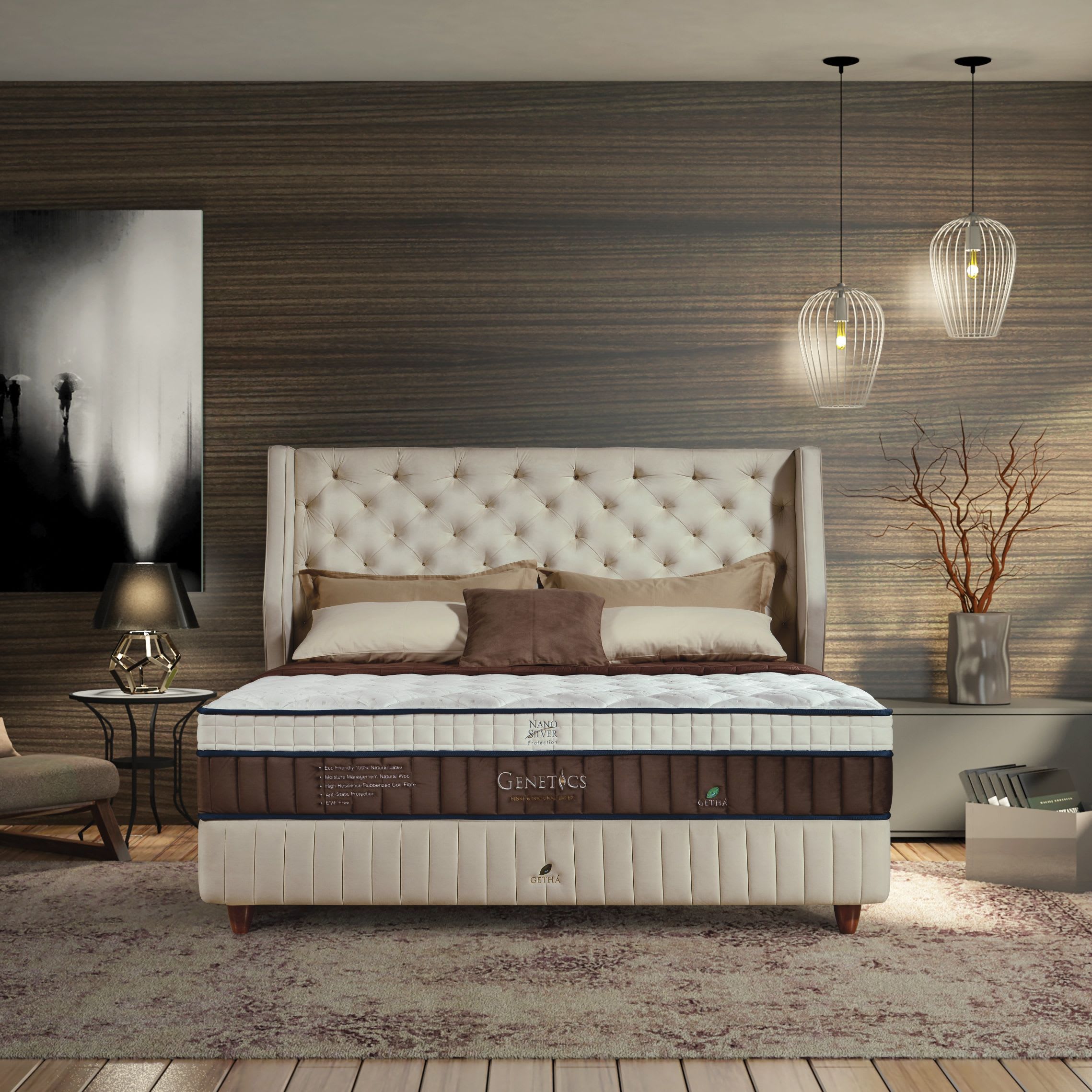 From

RM3,839.20
Check Getha Genetics Fiber And Natural Latex Mattress price below:
add_circle
Has anti-static protection for tension relief
add_circle
Anti-dust mite
add_circle
Has an odour control feature
add_circle
Reduced motion transfer
The Getha Genetics Fiber And Natural Latex Mattress provide the body with extra firm support due to its combination of natural latex and rubberised fibre that ensures proper weight distribution. For those with suffer from back pains, you will particularly appreciate its anti-static tension relief feature that will greatly aid in relaxing the back muscles. 
Its anti-static protection also has the ability to remove excess positive ions, thus reducing your stress levels! With other interesting features such as its temperature-regulating French Wool and odour control feature, it's no wonder that the mattress is highly sought after.
Sizes available: Single, Super Single, Queen, King
---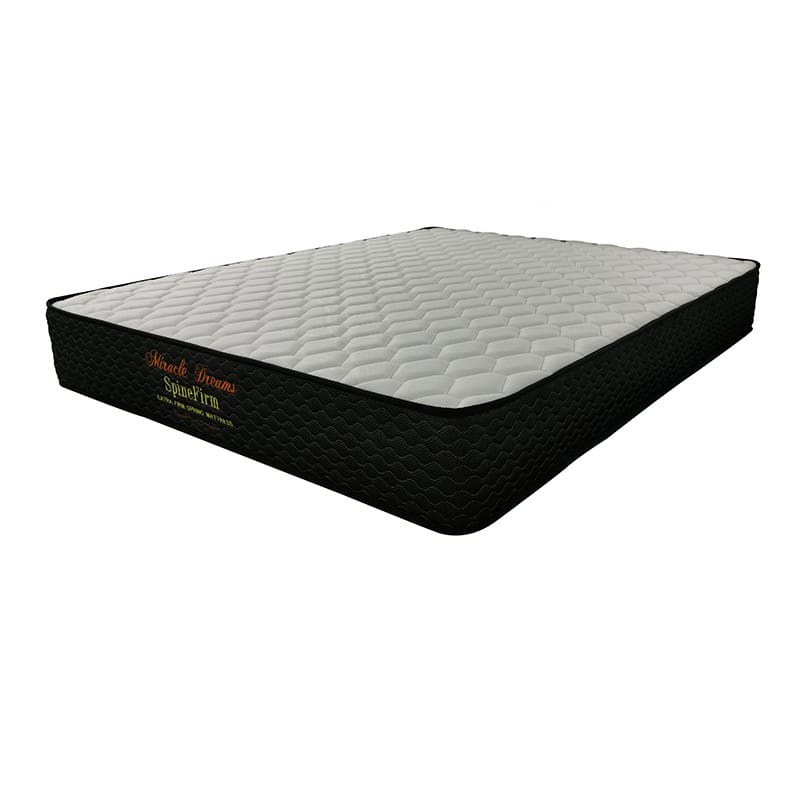 From

RM419.00
Check Miracle Dream Spine Firm Spring Mattress price below:
add_circle
Extra firm support
add_circle
Reduces body pain
remove_circle
Only 2 sizes available
Generally, senior citizens require a medium-firm to firm mattress with excellent pressure relief to help alleviate back and joint pains. That's why we highly recommend the Miracle Dream Spine Firm Spring Mattress.
Living up to its name, it has extra 40% spring coils that provide the extra firm support that this mattress has, which is beneficial for ageing adults who may have a difficult time getting up from the bed. A breathable knitted fabric layer sits atop the coil springs as a protective insulator for extra comfort. Overall, it's a value buy for senior citizens, or for anyone who prefers a firm mattress.
Sizes Available: Single, Queen
---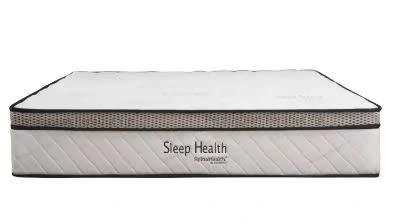 From

RM498.00
Check Goodnite Spinahealth Spring Mattress price below:
add_circle
Anti-dust mite
add_circle
Good pressure relief
remove_circle
Mixed reviews in terms of air ventilation
With a firmness level of 7/10, the Goodnite Spinahealth Spring Mattress is suitable for those who suffer from a slipped disc or for anyone who requires superior back support. 
It's made from high-density foam that provides excellent pressure relief to help alleviate pressure on the nerves in the spine, back, and neck. This is particularly important in reducing the numbness, back pains, and muscle weakness frequently experienced by people with a slipped disc.
On a plus point, it's highly affordable. Not to mention, the mattress is designed in Italian embroidery, giving it a luxurious vibe.
Sizes available: Single, Super Single, Queen, King
---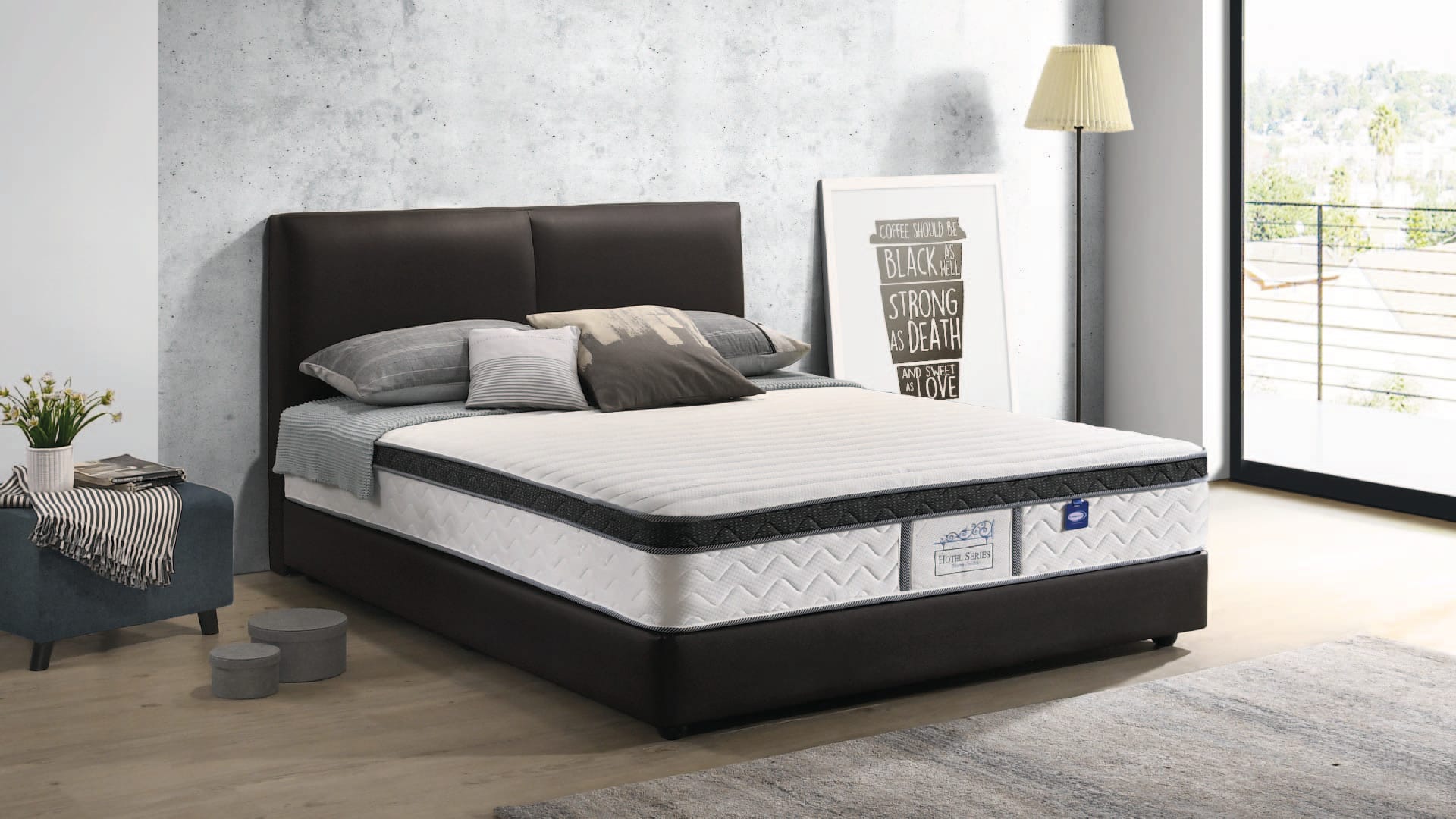 From

RM659.00
Check Dreamland Hotel Series Eurotop Mattress price below:
add_circle
Very affordable
add_circle
Cooling material
add_circle
Smartly designed to support back
remove_circle
Uses spring, which is not as durable as memory foam for the back
Those who travel frequently would know that there's great value to a hotel that has a great mattress. For some reason, it just feels as good as the one in your home, or even better!
If you want to experience the same feeling in your bedroom, try Dreamland's Eurotop series. As one of the best mattress brands in Malaysia, you can be sure that this unit is also affordable while true to being of quality.
The mattress is designed to withstand your tired body's weight every night for as long as possible thanks to being reinforced with both Dreamland's USA Miracoil Chiropractic and Backcare Spring systems. It's also made with cool knitted fabric to emulate that cool and cosy feeling you get in a hotel bed.
This is truly one of the most value for money mattresses you can buy!
Sizes available: Single, Super Single, Queen, King
---
From

RM599.00
Check Ikea Hafslo Mattress price below:
add_circle
Designed to not sink your body into the mattress
add_circle
25-year guarantee
If you're someone who prefers to sleep "on" your mattress and not sink into it, a firm mattress is a great choice. The Ikea Hafslo Mattress, while retaining its shape, provides excellent support for your body. Rest assured that your weight will be distributed evenly on the mattress.
There are 2 variations to choose from: firm and medium-firm, further catering to customers' different preferences. With a mattress like this, you will never again struggle to get a good night's sleep.
Sizes available: 90x200cm, 150x200cm, 180x200cm
---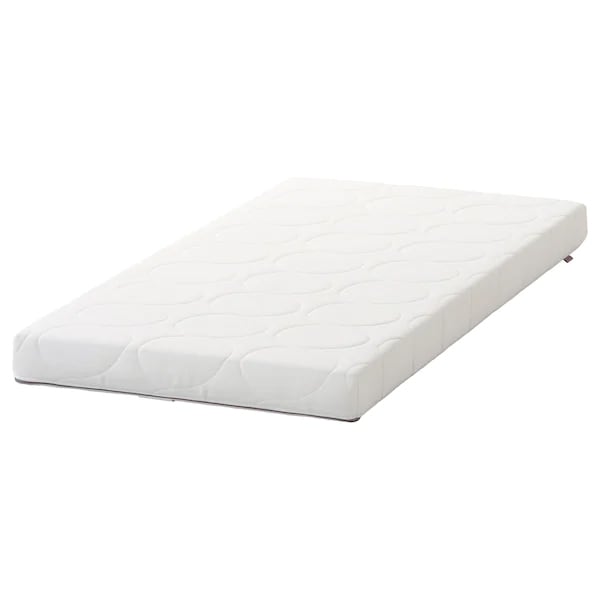 From

RM280.00
Check Ikea SKÖNAST price below:
add_circle
Outer cover comes with a zipper
add_circle
Comfortable support
add_circle
Made from sustainable materials
Recommended for children aged 0 to 3 years, the Ikea Skonast mattress features a pressure-relieving, high resilience foam that follows your child's body, thus providing comfortable support all night long.
The outer cover is extremely easy to remove and is machine washable at 60°C. Additionally, the cover has a zipper to ensure that it stays in place, as well as a small pocket to hide the pull tab from your kids. 
All in all, the Ikea Skonast ensure that your child can sleep like a baby. And when your child sleeps soundly, so will you.
---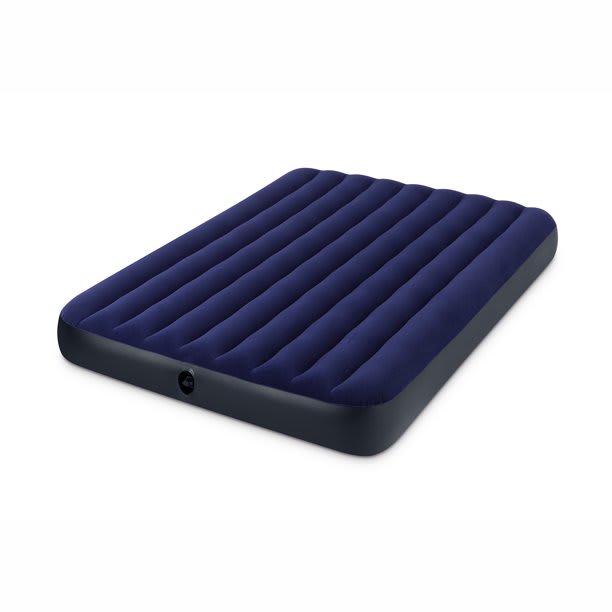 From

RM43.69
Check Intex Inflatable Air Mattress price below:
add_circle
Good ventilation
As its name suggests, the Intex Inflatable Air Mattress is not only a recommended air mattress but an inflatable one as well. This means that it's portable and therefore super convenient to bring for camping and travelling, or even for a nap in the office.
The package includes a handpump, patch, and storage bag since the firmness of the mattress can be adjusted according to your needs.
On top of that, it has the ability to support heavy weight, with a maximum load of 273kg. The coolest thing? You can use it as a float to play in the water since it's perfectly waterproof. 
Sizes available: 76cm width, 99cm width, 137cm width, 152cm width, 183cm width
---
How do you know when your mattress needs replacing?
Over time, you can expect your mattress to deteriorate. What are signs of regular wear and tear that indicate you should replace your mattress? FInd out below.
A sure sign that you need a new mattress is when you wake up feeling sore. Get it replaced ASAP as it means that your mattress is no longer providing your back and body with good support. On top of that, you may probably notice an indentation that's more than 2 inches.
---
How do you clean a dirty mattress?
It's important to clean and maintain your mattress in good condition to ensure durability and comfort. A dirty mattress may harbour dust mites and fungi that are unhygienic and may also negatively impact your health and trigger allergies.
First, remove your sheets and throw them into the washing machine. Hot water will get rid of any dust mites. To remove any sweat or stains, use some mild detergent or an enzyme cleaner. Blot or dab at the stained area with a microfibre cloth. While you should avoid rubbing or using any harsh chemicals, you may want to add a little hydrogen peroxide to tackle more stubborn stains.
Then, you'll want to deodorize your mattress by sprinkling a layer of baking soda on it and letting it sit for a few hours. Doing so eliminates any odour that may be lingering on your mattress. Once it's clean and fresh, just vacuum off any residue as well as dust that may be deep within the mattress.
All that's left to do is flip the mattress and repeat the process. Besides, consider using a mattress protector for durability and added comfort.
---
Related mattress recommendations: