With our jam-packed schedule and a long bustling day of work, no wonder we're dead tired at the end of the day. Even though sleeping takes up a ratio of 3:4 of our life, it's strange how many of us neglect the importance of picking the right mattress, let alone having the right size mattress.
A queen size mattress is best for a couple who have less bedroom space to spare as compared to a king size one. They are obviously much more comfortable than a full size, providing both you and your partner ample of space for a restful, undisturbed sleep.
Let us guide you through these best queen mattresses that will change the way you (and your partner) sleep.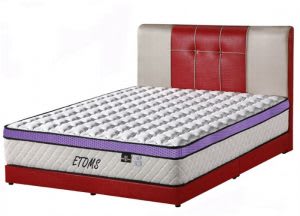 Check Aussie Sleep Queen Mattress with 3 Inch Chiropractic Spring price below:
If you're on a budget yet you don't want to skimp on quality, this Aussie Sleep Queen Mattress comes with a reasonable price tag that is justifiable with its quality. Nothing less than a comfy mattress, this mattress is here to offer you a sound sleep through the night. Plus, it comes with a 12-year warranty. What luck!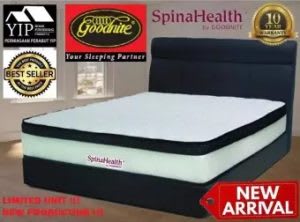 Check Goodnite SpinaHealth Posture Spring Mattress price below:
We can't run away from back problems as we age but we sure can find remedies for it. The root of most back problems come from our posture and believe it or not, our sleeping posture counts as well.
This mattress is designed with the purpose of caring for the spine, made with rigid foam that ensures equal firmness all around the mattress. Its 10.5 inches of goodness has got you covered with a 10-year warranty.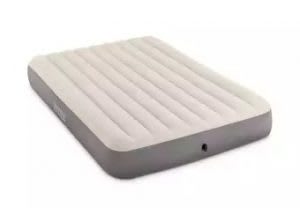 Check INTEX Dura-Beam Queen Airbed Mattress price below:
For all of you outdoor enthusiasts, hold on to your hats cause you're about to be blown away with this mattress. The INTEX Dura Beam is a queen-sized inflatable airbed mattress that is specially made for the outdoor uses, such as camping.
You can now rest well, no longer needing to sleep on a thin sheet above the rocky surface and waking up with bruises all over your back. Plus, it will also barely take up much space to bring on your trip.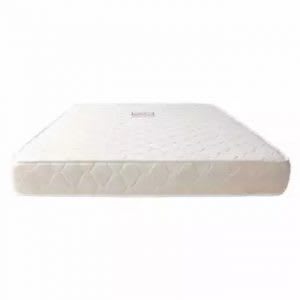 Check LAVO Reborn Foam Queen Mattress price below:
If you worry about what your guests would prefer, you cannot go wrong with this highly-durable queen size mattress. It's affordable and made with high-density 6-inch foam for a comfortable good night's sleep. The only problem is that your guests might enjoy the bed a little too much that they may not want to leave.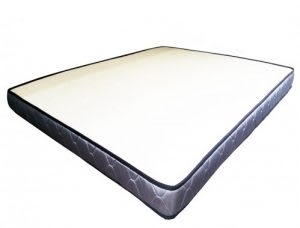 Check OEM Queen Grade AAA Queen Mattress price below:
Sometimes a high price tag doesn't equate to its quality. Introducing, a mattress that will save you and your bank account balance. This 5-inch mattress comes with not one, not two but three quality features – an equal weight distribution, reduces pressure stress and fixes the spinal alignment. It also comes with a 5-year warranty.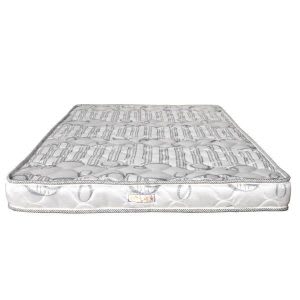 Check SpinaRez Foam Latex Queen Mattress price below:
We're all unique and so are the way we sleep. Some prefer sleeping on their stomach, and some are side sleepers. Well, guess what? There are also mattresses that are made to complement the way you sleep.
This mattress is for you dear side sleepers. As side sleepers expose more of their curves to the surface of the bed, the latex foam on this mattress is of a softer surface to cradle your body when resting at the side, ensuring a comfortable night.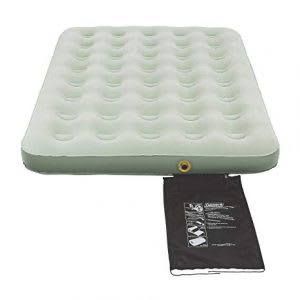 Check Coleman Queen Airbed Mattress price below:
Travelling in an RV can be all fun and games…. until you're dead-tired and there isn't a single resting space that is quite comfortable. Getting the right mattress for such situations is crucial as it is the only resting spot that you will have in such a confined space, and this mattress will do you justice.
The Coleman Queen Airbed Mattress is lightweight yet has the option to let you choose the firmness of the mattress based on how inflated it is. Now you can go to dreamland with ultimate comfort while on the road.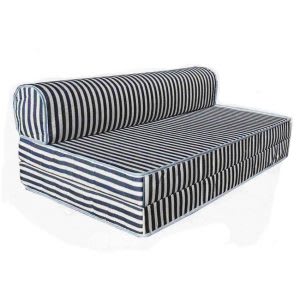 Check Mimo Queen Mattress Sofa Bed 4-In-1 price below:
Why have just a grand mattress when you can have a 2-in-1 sofa + mattress? If you have limited space at home or just love the idea of killing two birds with one stone, then this Mimo Queen Sofa Bed Mattress is perfect for you. Transformable into both a sofa and a mattress, the foldable mattress is made of quality rubberfoam that ensures maximum comfort. 
Related articles