Compared to adult mattresses, baby mattresses have to be anything but plush. It's important to note that baby mattresses should be firm and fit within the crib frame. 
Knowing the importance of the kind of mattress you pick for your little one; we have listed the best baby mattresses which we think would be best for your baby.
Top 11 Baby Mattresses in Malaysia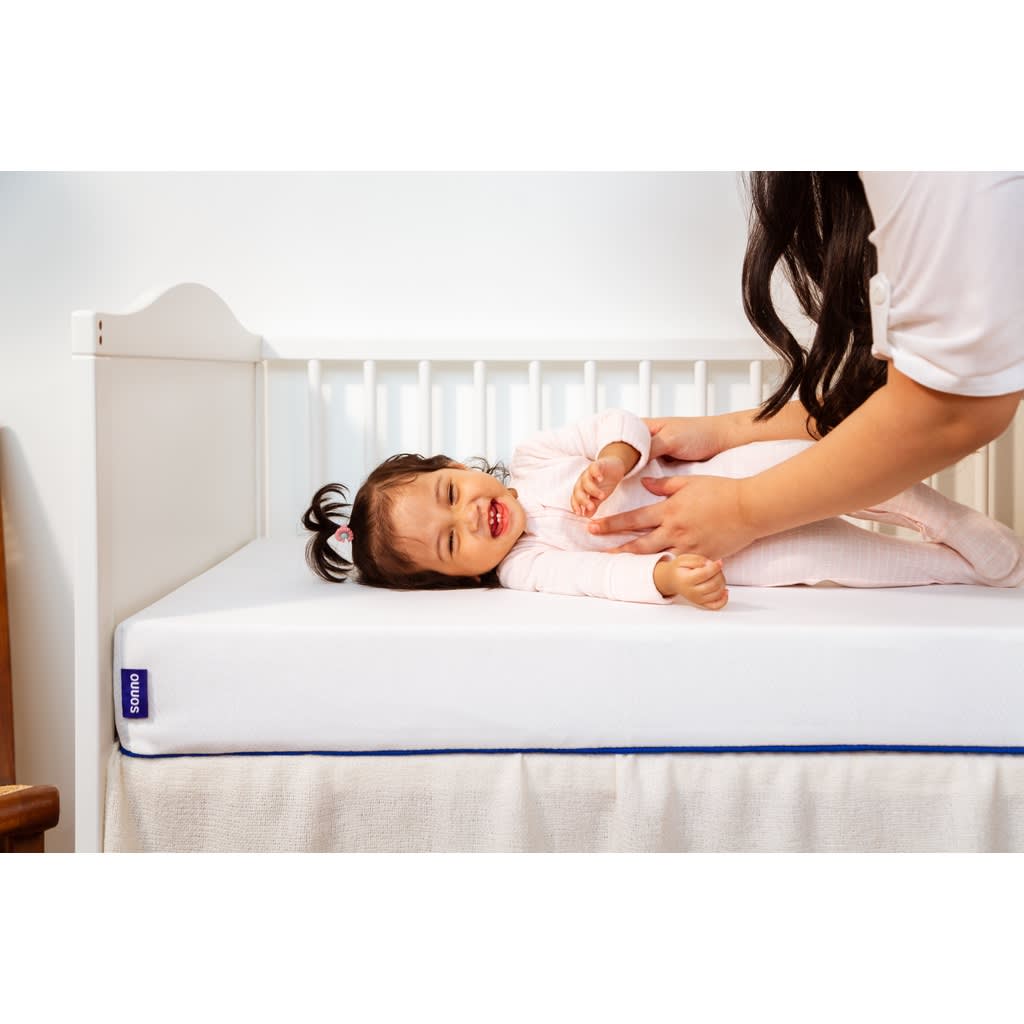 Check Sonno Baby Mattress price below:
The sensitivity of a baby's skin shouldn't be looked at lightly. Since your baby has not built up their own immunity fully, it is up to us parents to help care for their well-being. And one piece of comfort you can provide for your baby is a safe and comfortable bed. 
Especially with babies sleeping 40% of the time, surely you can spare your little one a good mattress?
Overview
Sonno has created the premium Sonno Baby Mattress with organic materials, all of which are considered to provide the best sleep for infants. Made with 100% CertiPUR-US® certified Air foam®, which is hypoallergenic and breathable, the mattress is also free from harmful chemicals and toxins.
In terms of maintenance, the mattress has a knitted topper which is made with an absorbent fabric. Aside from ensuring that your baby has an undisturbed good night's sleep, the topper is removable, so you can easily wash it for a refreshing feel.
Details: Sonno Baby Mattress
Made with natural, organic materials such as 100% Air foam® 

Hypoallergenic and breathable fabric

Free from harmful chemicals and toxins

Provides firm support for infants 

Comes with a 30-night trial, free shipping and a 1-year warranty
Who is this for?
Those who are concerned about the right sleeping posture, as well as materials for their baby, can consider the Sonno Baby Mattress.
Interestingly, Sonno has shared that babies are best rested on a flat, firm and even sleeping surface. Thus, they have created the Sonno Baby Mattress with the right firmness to support your baby's spine.
Interestingly, many parents shared that their babies slept comfortably and safely on the mattress, with high appreciation for using natural and organic materials. Aside from improved overall sleep quality, it also reduced the incidence of allergies.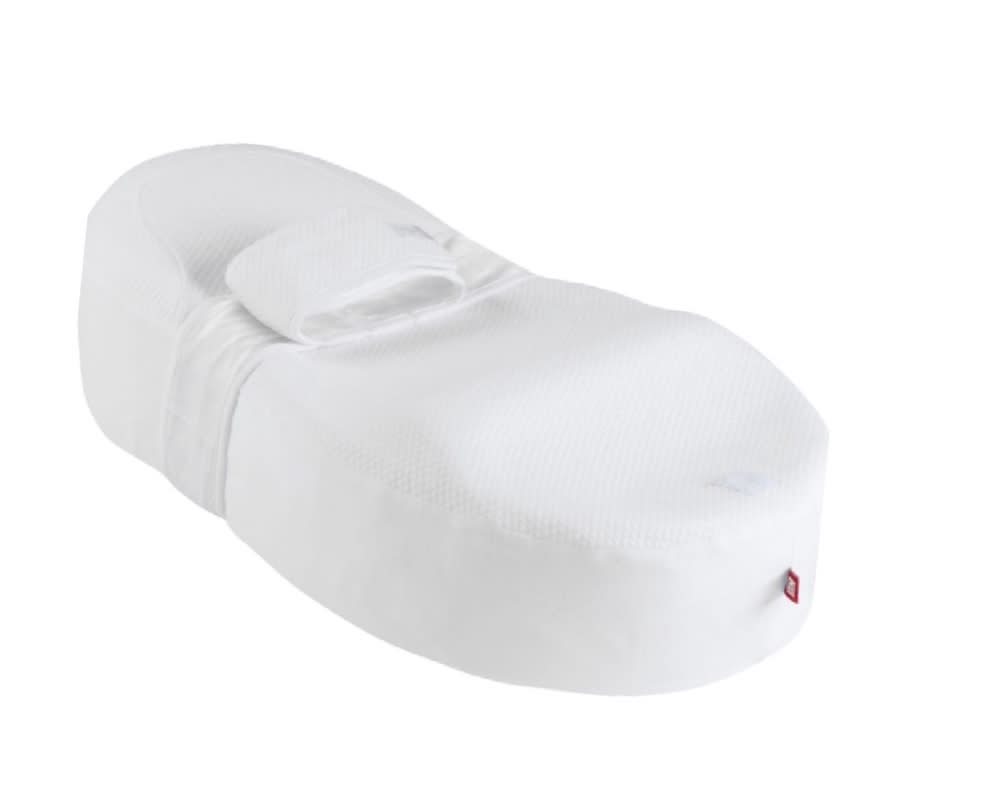 Check Red Castle Cocoonababy Nest price below:
add_circle
Waterproof sheet
add_circle
Minimizes risk of flat head
add_circle
Machine-washable fitted shit
Why It's Our Top Pick:
"Professionals have given their seal of approval to this baby mattress due to its ergonomic design that supports the baby's head, shoulders and hips. Also, this mattress helps prevent the risk of a flat head due to its slightly curved design. 
It is soft and safe too as there is a sturdy middle strap that secures your baby.''
Overview  
The extended semi-fetal position of this mattress helps to improve the quality and sleeping time of your baby. Better yet, it limits gastric reflux and involuntary jerky movements which wake babies up and caused them to cry.  
Testimonies   
Users complimented that it helps to support the baby's position and relieves the risk of a flat head. It is also light and portable.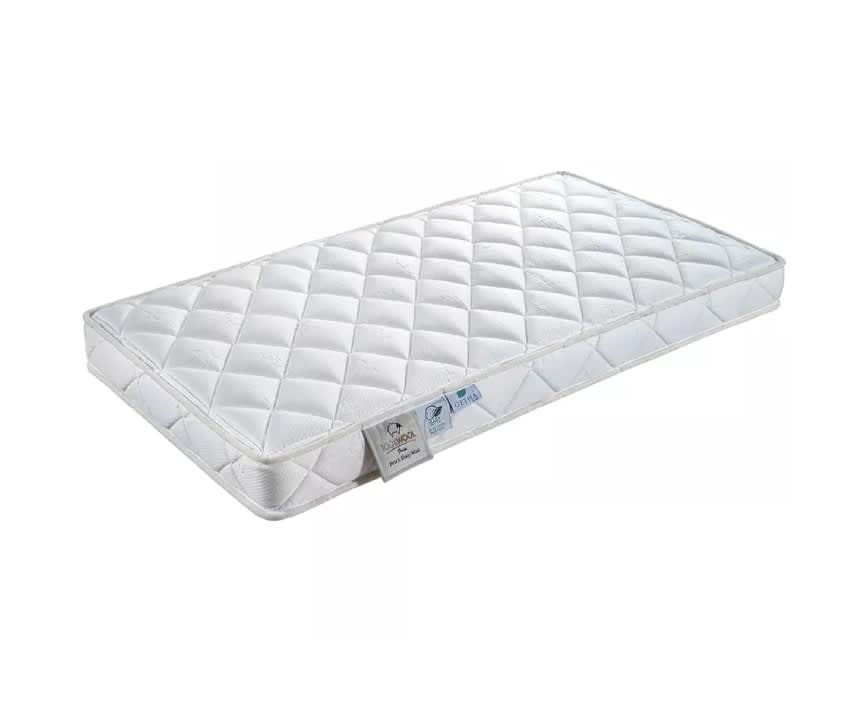 Check Getha Baby Latex Baby Cot Mattress price below:
add_circle
100% Natural latex
add_circle
Hypoallergenic
add_circle
Environmentally friendly
add_circle
Anti-dust mite and bacteria-free
add_circle
Comes with a free dimple pillow
add_circle
5-year warranty
Getha doesn't limit its quality range of products for adults but also creates natural, quilted mattresses that are perfect for the comfort of your little one. 
Overview   
This baby mattress relieves your baby's pressure points. It keeps your baby cool thanks to its natural ventilation system that ensures a continuous flow of fresh air. Moreover, it sufficiently supports your baby's body as he/she continues to grow and develop.
Testimonies    
Users couldn't be more satisfied with the quality of this baby mattress and how soft it feels. It also comes with a carrier bag for you to easily store the mattress and prevent it from getting dirty.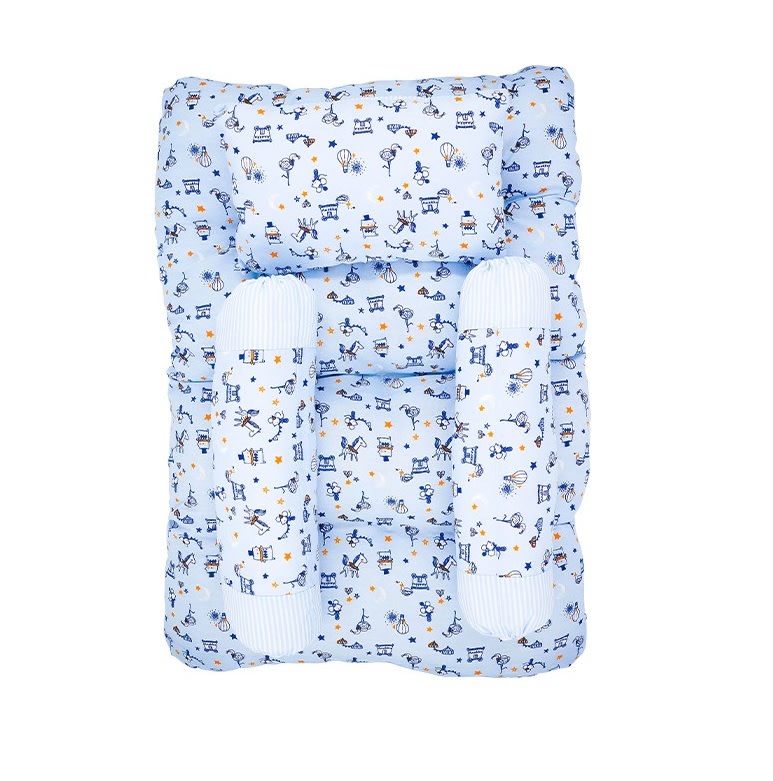 Check Anakku Baby Bedding Set 4 in 1 price below:
add_circle
Non-toxic material
This is a set that's complete with a pillow and a bolster at an unbeatable price!
Overview  
With the choice between gender-neutral dinosaur or circus prints, this mattress set is suitable for newborn babies and up. Made from 100% polyester, this bedding set certainly meets safety standards as it is made of non-toxic materials. Its filling is hollow while its top is designed with a conjugated layer that provides comfort to your baby. 
Testimonies   
According to users, the mattress and bedding are thick and feel incredibly soft though lightweight. The latter makes it easy to pack along when travelling.
Check Sweet Cherry SC504 Edo Lightweight Baby Mattress price below:
add_circle
High-density foam
add_circle
1-month warranty
Sweet Cherry never disappoints with its wide variety of products for babies, including baby mattresses for baby cots. 
Overview  
Measuring 120x60x8cm, this baby mattress is made with polyester and high-density foam. Thanks to it being lightweight, this mattress is convenient to bring with you on trips. This 1.15kg mattress is suitable for babies aged 0-36 months. 
Testimonies  
Users have no complaints about this baby mattress. Its quality is superb and the material feels sturdy and soft.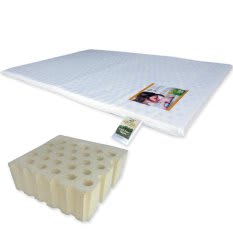 Check Bumble Bee: Playpen Latex Mattress price below:
add_circle
Non-allergenic
add_circle
5-year warranty
add_circle
Anti-fungus and bacteria
For added comfort and security in your child's playpen, you can place a mattress in it. 
Overview  
This baby mattress removes the risk of suffocation and sudden infant death syndrome (SID). It is also made from a high-quality latex core from GETHA. Not to mention, it also has anti-dust mite protection which keeps your child safe from the nuisance of pesky bugs. 
Furthermore, this baby mattress features specially moulded pin-holes and millions of tiny air pockets that allow air to flow through easily. Your child will surely enjoy a cooling and comfortable sleeping experience.
Testimonies  
Users expressed that the quality of this latex mattress is good. It fits most playpens and cots. With a rating of 4.9/5 stars on Lazada, its thickness offers comfort and support.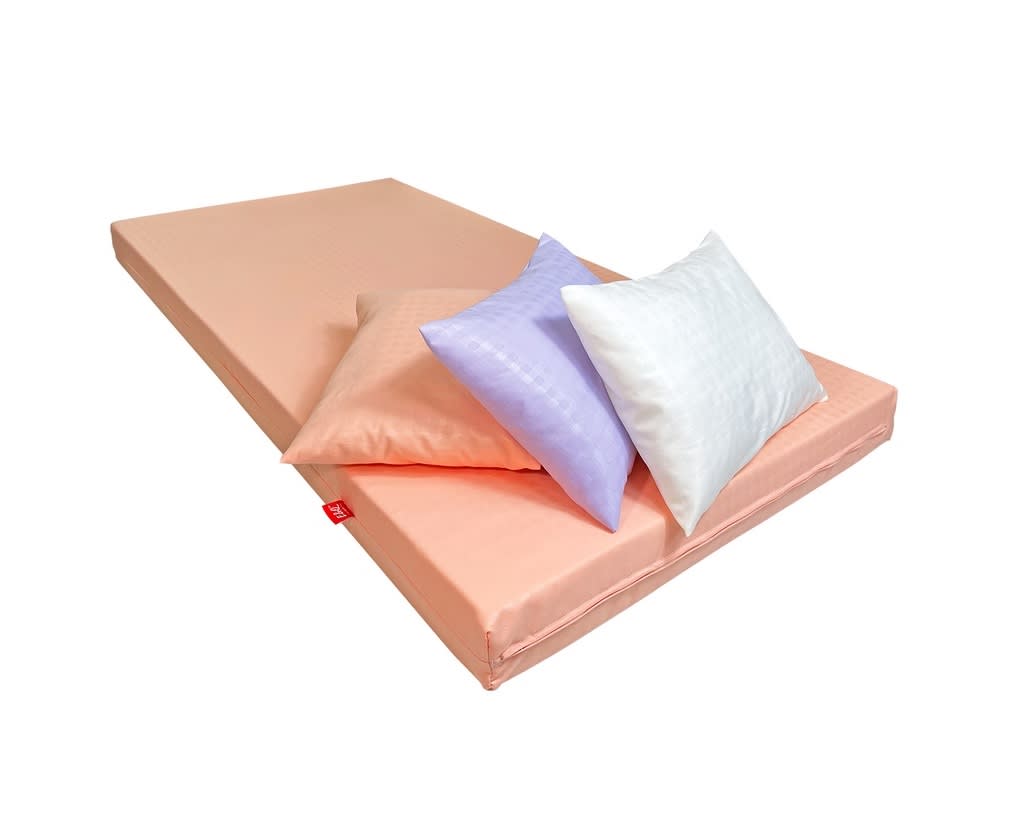 Check ENQ Baby Mattress price below:
add_circle
High-quality density foam
add_circle
Washable zip cover
remove_circle
No warranty
Childcare costs are notoriously high so here's an option that won't break the bank yet offers similar 
Overview  
ENQ Baby Mattress is made of high-quality density foam. It comes with a zip cover which makes it easy to clean and wash. Its material is also breathable which makes it more comfortable for your little one to sleep on. 
Testimonies   
Despite its low price point, its quality is satisfactory and reviews mention that it is firm. Many units have been sold and it has received numerous positive ratings and reviews. With that said, you may want to manage your expectations as you cannot expect the quality to be identical to that of a pricier mattress when paying just a fraction of the price.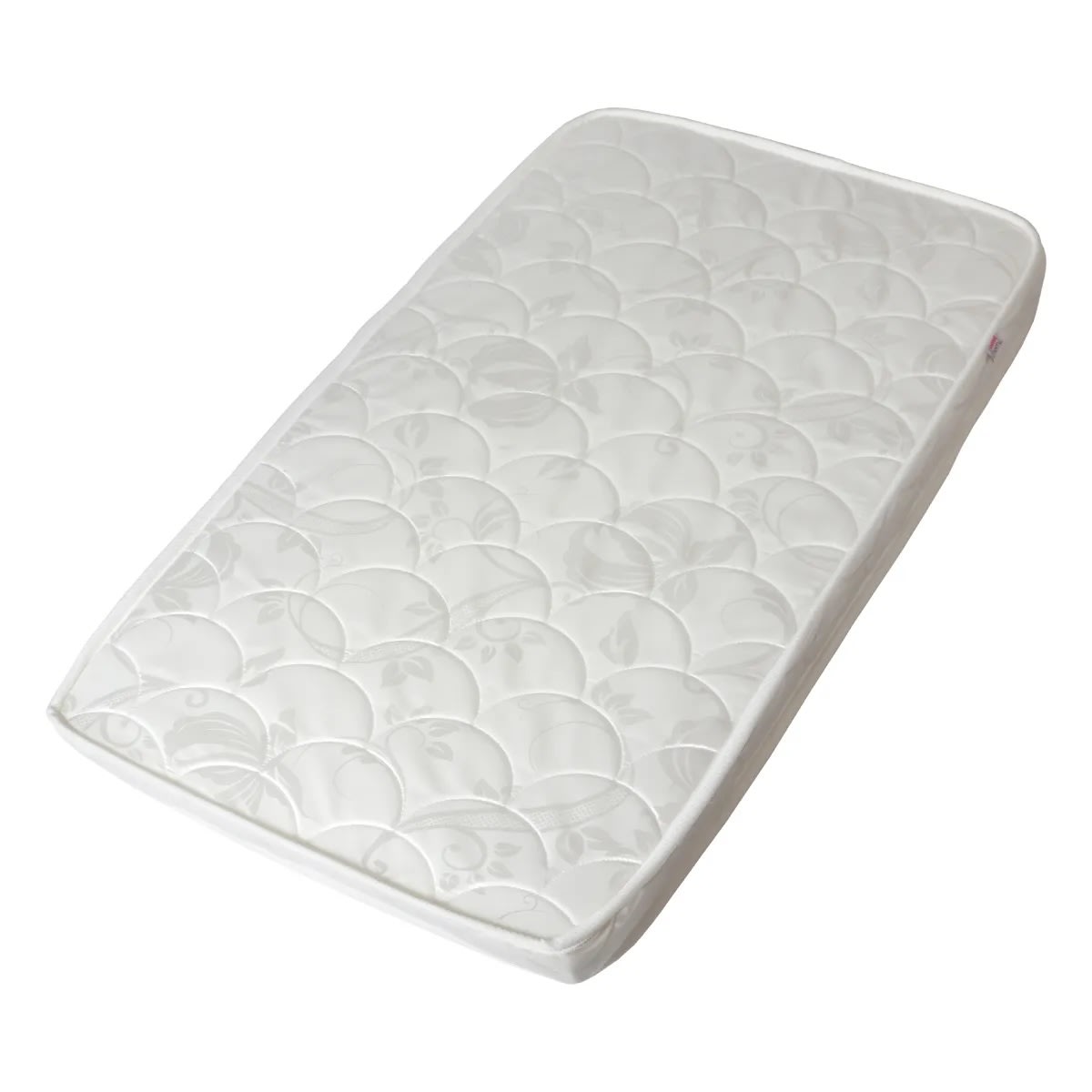 Check Sweet Cherry 573 Coconut Fibre Mattress price below:
add_circle
Has been sanitised
add_circle
Good ventilation
Overview
Looking for something low-maintenance but extremely comfortable for your little one? The Sweet Cherry 573 Coconut Fibre Mattress is made from 100% natural coconut fibre with high-density foam, making it comfortable for babies to sleep peacefully. Aside from that, this mattress has also been sanitised, which prevents anti-dust mites from entering the mattress and disrupting your baby sleeping.
Details
Made from 100% natural, eco-friendly materials

Comfortable and durable

Comes with good ventilation

Properly sanitised
Who Is This For? 
This mattress is for those who want their baby to sleep soundly on a mattress made with natural materials. This comes as a benefit for the child since it is a soft, comfortable mattress that will bring comfort to the baby when sleeping.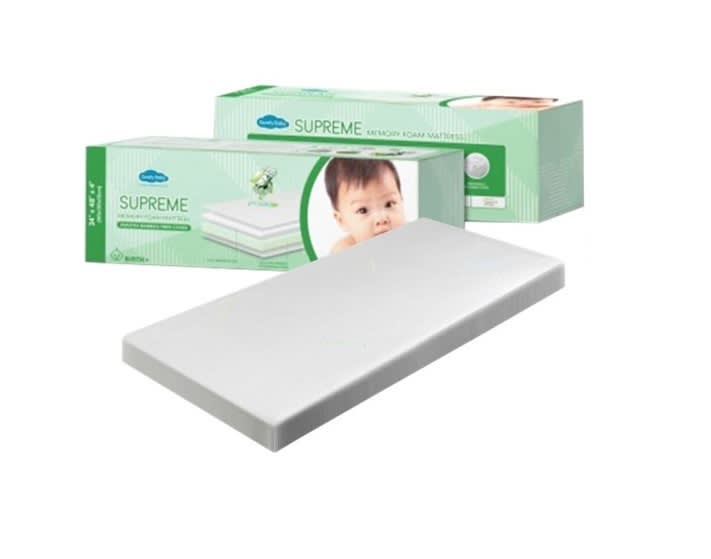 Check My Lovely Baby's Comfy Baby Purotex Supreme Memory Foam Mattress price below:
add_circle
Anti-dust mite
add_circle
1-year warranty
add_circle
Removable and washable cover
If you're looking for a memory foam mattress for your precious one to snooze on, My Lovely Baby's memory foam mattress is it. 
Overview  
This baby mattress fits the natural curves of your baby. With its 10cm thickness, it provides an added boost of comfort. What makes this baby mattress so comfortable is that it is made from Putotex anti-allergen bamboo fibre cover followed by a 2.5cm high-density memory foam. Just beneath it is its dust-proof inner cover followed by a 7.5cm support base foam. And lastly, with its anti-slip base, it will fit snugly into any baby bed frame.  
Testimonies   
Users praised the valuable purchase of this baby mattress. Its quality is better as compared to normal foam mattresses. Some even said that it doesn't dent when their baby lies on top of it. It provides a good body posture for the baby.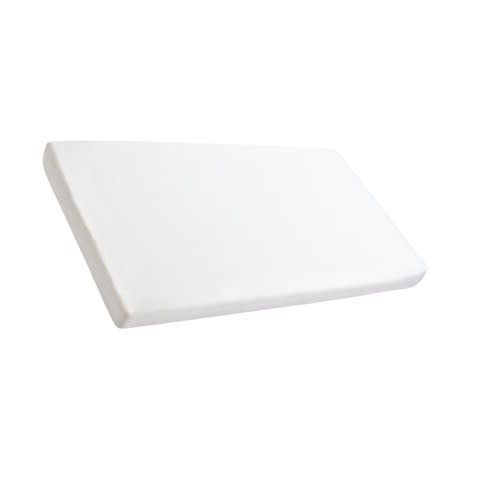 Check Zee Cloud Baby Cloud Mattress price below:
add_circle
Removable and washable cover
Looking for the right firmness in a mattress for your little one to sleep safely on?  Zee Cloud Baby Cloud Mattress is CertiPUR-US certified and expertly tested that meets all applicable federal safety standards for the category. 
Overview  
This material is made with high-density advanced air-flow technology foam. It has a hygienic protective barrier that is covered with air flow-regulating and waterproof fabric cover. Thanks to its excellent firmness level, your little one will sleep safe and undisturbed in whatever position they rest in.
To add, its breathable foam core maximises airflow thus, ensuring a cool sleep for your precious one. 
Testimonies  
Users complimented that this baby mattress feels thick and comfortable. It is also cooling as it doesn't trap heat. Even better, its shape does not distort even if your baby or toddler moves a lot.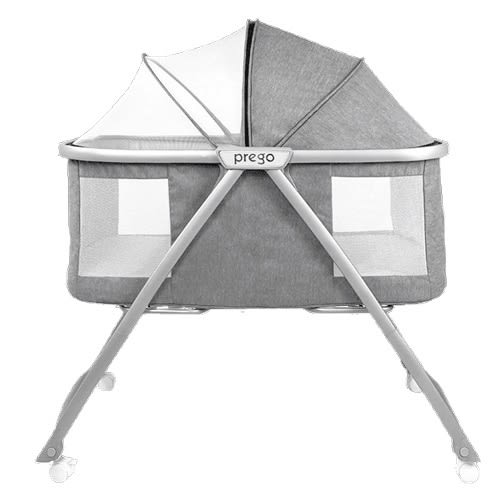 Check Prego Luna Bassinet price below:
add_circle
Comfort your baby with cradle mode
add_circle
Breathable mesh
Overview
The Prego Luna Bassinet keeps your child safe from any unwanted bugs such as mosquitoes but not to worry as the net is made of mesh fabric that ensures consistent airflow. Made of high-grade cotton, your baby will be able to sleep without a peep.
Not only is this bassinet easy to fold and store for when you're on the go; and never worry about your child sleeping restlessly as this is travel-friendly as well.
Details
Built using an aluminium alloy frame, making it lightweight and resistant to corrosion

Easy to move as it comes with 360 Wheel and Locking System

Cradle your baby to sleep with the Cradle Mode. 
Who Is This For?
For parents who want their baby to sleep soundly while being on the move, this cradle is suitable for that. It comes with a mattress that is gentle on the skin and protects your baby from any unwanted guests such as insects and mosquitoes. 
---
- Should A Baby Mattress Be Firm Or Soft?
While parents are drawn to soft mattresses as they seem comfortable for their baby, a soft or saggy baby mattress can be dangerous.
As babies' bones are still developing, their bodies would need more support. Hence, it is best to get a firm mattress. 
---
- Can A Baby Sleep On A Normal Mattress?
It is not advisable to let your baby sleep on a normal mattress. While a normal mattress may seem harmless, soft bedding can lead to sudden infant death syndrome(SIDS).
Therefore, it is best to let your baby sleep on a baby mattress or in a bassinet. As long as its surface is firm and is covered with a fitted sheet with no other loose bedding, your baby will be safe and sleep just fine.   
---
- How To Choose A Baby Mattress?
To choose a good baby mattress, you should consider these qualities:
1. Firmness
As mentioned, a baby mattress needs to be much firmer compared to an adult mattress. This is for the safety of your baby and to support their developing bones while they sleep.
2. Fitting
You need to also ensure that the baby mattress fits within the frame of your cot/bassinet. The best way to ensure this is that you should not be able to fit more than 2 fingers between the mattress and the crib.
3. Waterproof
A waterproof baby mattress is a good idea to ensure its durability and resistance to mould as well as to guard against potential diaper leaks. However, if the baby mattress isn't waterproof, you can always opt for a waterproof cover.
4. Material of mattress
Avoiding chemicals or materials that are harsh for the baby is very important. Hence, choose one that is made of natural and organic materials instead.
---
Related articles