Whether you need it in place of a new mattress for yourself or for when guests come over, air mattresses prove to be another best solution to a good night's sleep.
A good quality air mattress/air bed is not just comfortable, but it's easy to set up, store and is convenient to carry anywhere you go.
Scroll on for a list of our picks of the best air mattresses of varying brands and reviews that you should consider buying if you're aiming for a good night's sleep.
---
 Table Of Contents
---
Top 8 Air Mattresses in Malaysia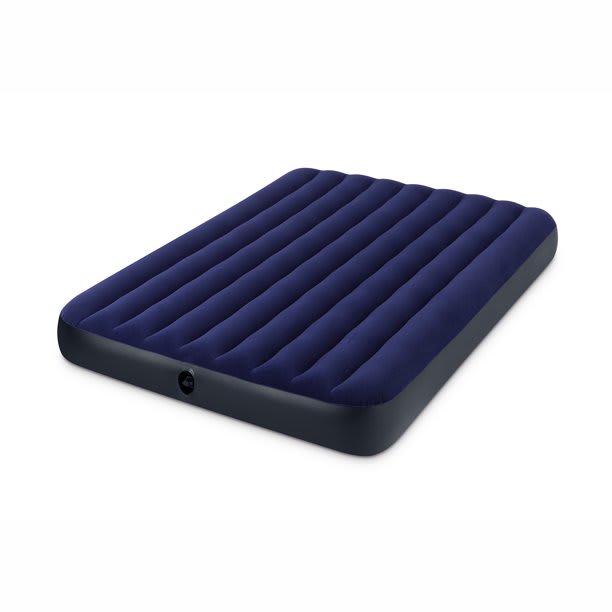 Check Intex Inflatable Air Mattress price below:
add_circle
Good ventilation
Why It's Our Top Pick:
"Tailored to ensure comfort and durability, you can't go wrong with the INTEX inflatable air mattress? Its fibre-tech interior construction offers better relaxation, stability, and rigidity. It also has a soft flock sleeping surface which enhances its comfortability even more.
Besides, its 2-in-1 valve comes with extra-wide openings to deliver instant inflating and deflating.''  
Overview:
This inflatable air mattress has been quality-tested to be waterproof on its flocked surface and its vinyl bottom sides, thanks to its Dura-Beam technology. Additionally, it comes with a high-powered, built-in electric pump to ease the hassle of inflation and deflation.
Furthermore, the sturdy coil beam construction of the surface of this air mattress means that it's compact when deflated which makes it easy to store.
Testimonies:  
Users praised the quality of this air mattress. It's comfortable and convenient to carry along anywhere. Definitely a recommended one!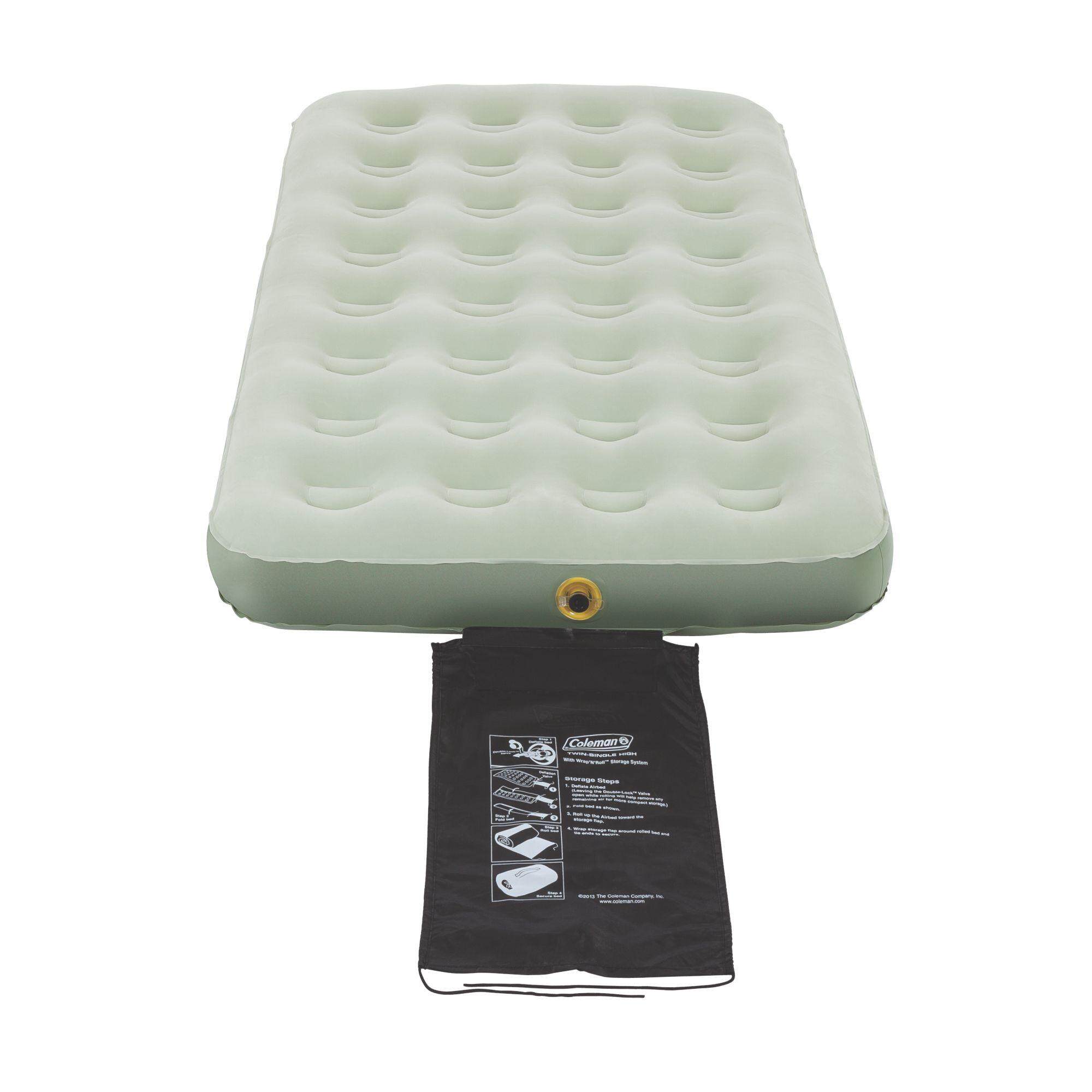 Check Coleman EasyStay™ Queen Airbed price below:
add_circle
Inflates and deflates easily with an air pump
add_circle
Double lock valve
add_circle
Puncture resistant
add_circle
1-year warranty
Perfect for 2 people, this Queen-size air mattress is suitable to use both indoors and outdoors.
Overview:
Coleman's EasyStay Queen airbed is 15cm high which gives you optimum height and elevation from the ground. Made of a seamless and leak-proof material, it also has a factory-tested AirTight seal which keeps it in place. Its heavy-duty PVC material means this mattress has better resistance against punctures.
Not to mention, its ComfortStrong™ coil design provides better support. The Wrap 'N' Roll™ built-in storage system offers practicality when you travel as you can easily pack this airbed.
Testimonies:
With 5-star ratings, rest assured you will be sleeping comfortably on this air mattress. Its Double Lock™ valve is dual-sealed which proves it to be leak-free. Plus, its plush top creates a velvet-like surface for you to sleep on comfortably.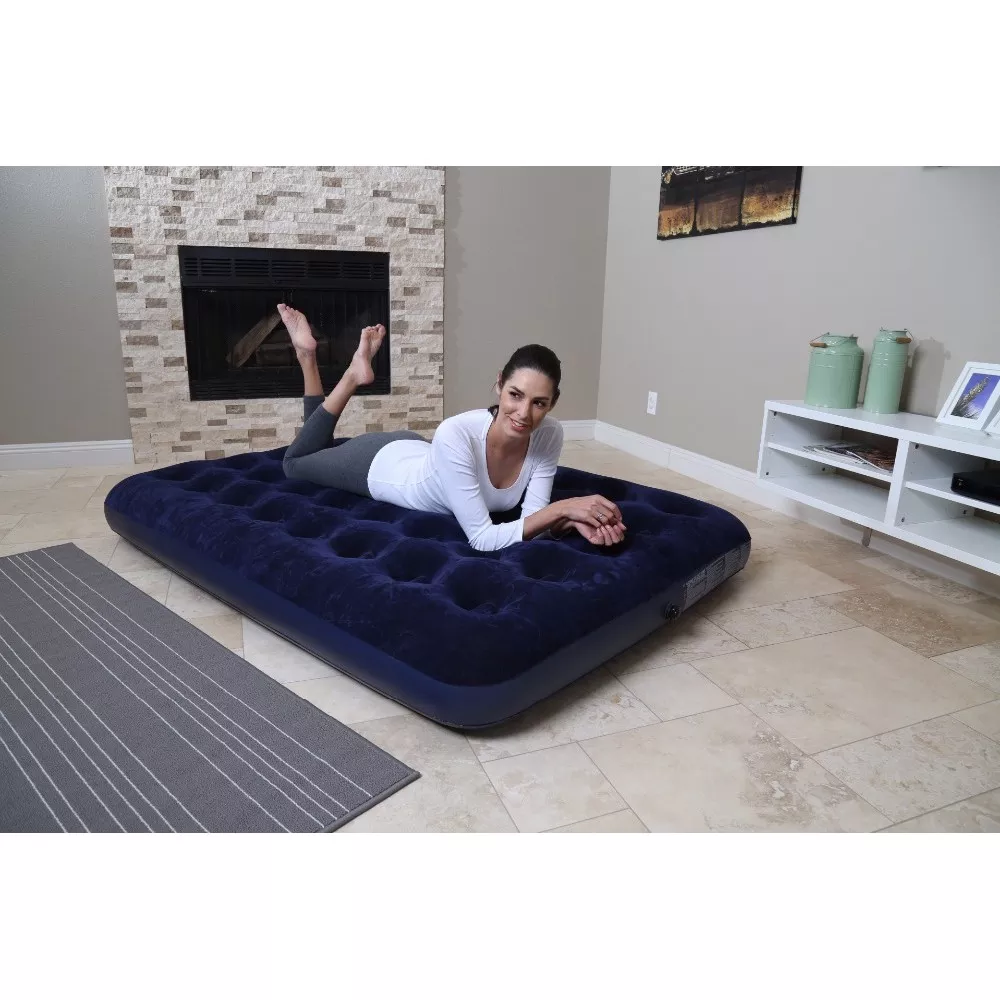 Check Bestway Pavillo High-Quality Portable Inflatable Air Bed price below:
add_circle
Environmentally-friendly
remove_circle
No warranty
Having an air mattress that comes with a pump makes it convenient to inflate and deflate.
Overview:
Modern and sleek-looking, this air mattress comes with a comfortable backrest. Its soft, lush feeling is great to unwind yourself to a relaxing slumber. Given how lightweight it is, the Bestway Pavillo High-Quality Portable Inflatable Air Bed is easily portable making it great for trips.
Besides, it can be inflated and deflated with just your foot thanks to its built-in dual valve pump.
Testimonies:
Users were satisfied with this purchase. Its quality is tip-top! Besides, there is a manual to guide you on the usage of the pump, which is great for newbies.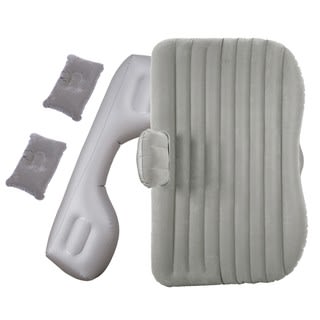 Check Split Portable Car Air Bed price below:
Going on a road trip? Sleeping in your car seat when you make a pitstop to rest can be rather uncomfortable. Cue air mattresses that are designed especially for cars.
Overview:
Measuring 140x90x45cm, this air mattress is made of PVC flocked material. To make things more convenient, it comes with an air pump, 2 inflatable pillows, a repair kit, and a carry bag. On top of that, there's an additional inflatable pillow for safety to prevent your kids from falling to the front.
Testimonies: 
Users couldn't be more pleased with the affordability of this air mattress. Based on reviews, this is a good purchase for your children to rest on long drives. Plus, the air pump works great which makes setting up this mattress a breeze.
Check Ripple Strip Alternating Pressure Inflatable Air Bubble Mattress price below:
To prevent patients from suffering from bedsores due to a prolonged period spent on hospital beds, medical air mattresses are recommended to provide good circulation.
Overview:
This heavy-duty premium vinyl bubble air mattress helps prevent the risk of bedsores and facilitates the healing of sores that have already formed. It is also effective for patients with stroke and spinal cord injuries.
Ripple Strip Alternating Pressure Inflatable Air Bubble Mattress is a therapeutic air mattress that consists of bubbles on A-B lines that perform alternating inflation. Measuring 200x90x7cm, it can support a weight of up to 135kg. Its adjustable pump is accompanied by a knob and a fixed hook. Running on a minimal power of just 6 W,
It even has 24-hour low noise operation.
Testimonies:   
This 5-star rated bubble air mattress is widely used among families and in institutes. It is made from medical-grade PVC with a fire-retardant treatment. Its accompanying knob is easily adjustable to give the right amount of pressure to the mattress, and the hook makes it easy to affix to the bed frame.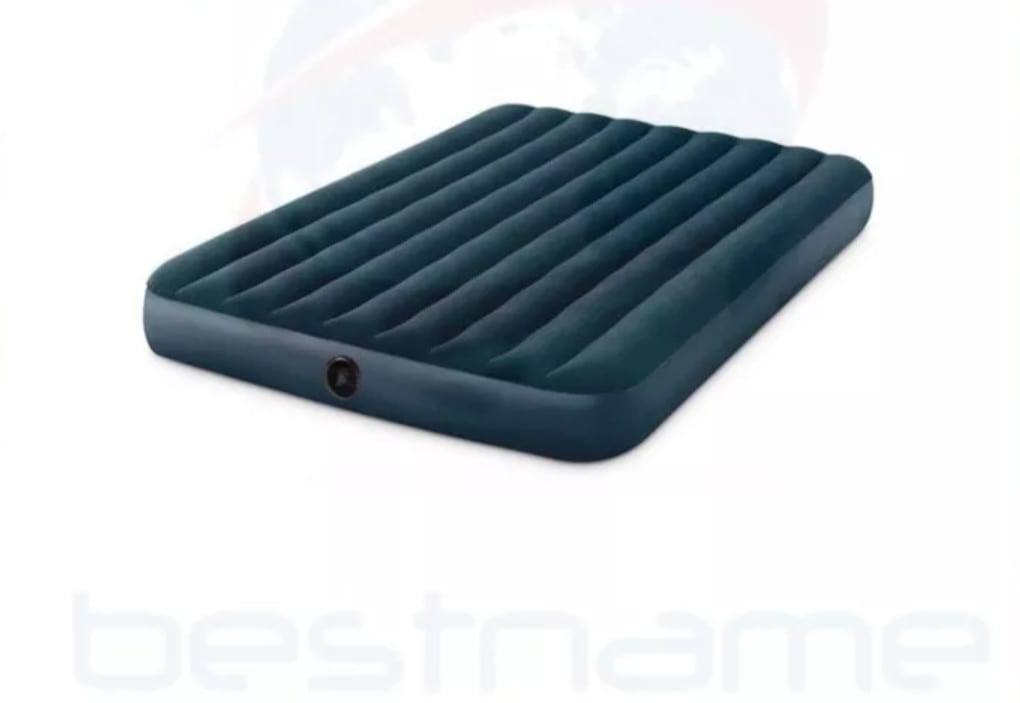 Check INTEX Inflatable Bed Sleeping Mattress price below:
remove_circle
No warranty
If you like sleeping on a big bed, consider getting a King-sized air mattress. Add this INTEX one to cart.
Overview:
This inflatable air mattress is built with Fibre-Tech construction, which promises enhanced comfort, stability, and sturdiness. Thanks to Dura-Beam technology, its flocked surface is waterproof.
It also has a 2-in-1 valve with wide openings to allow for quick inflating and deflating.
Planning on bringing this with you holiday? Not to worry as this air mattress folds easily for convenient storage.
Testimonies:  
Users praised the good quality of this air mattress. It feels comfortable and it doesn't take long to inflate.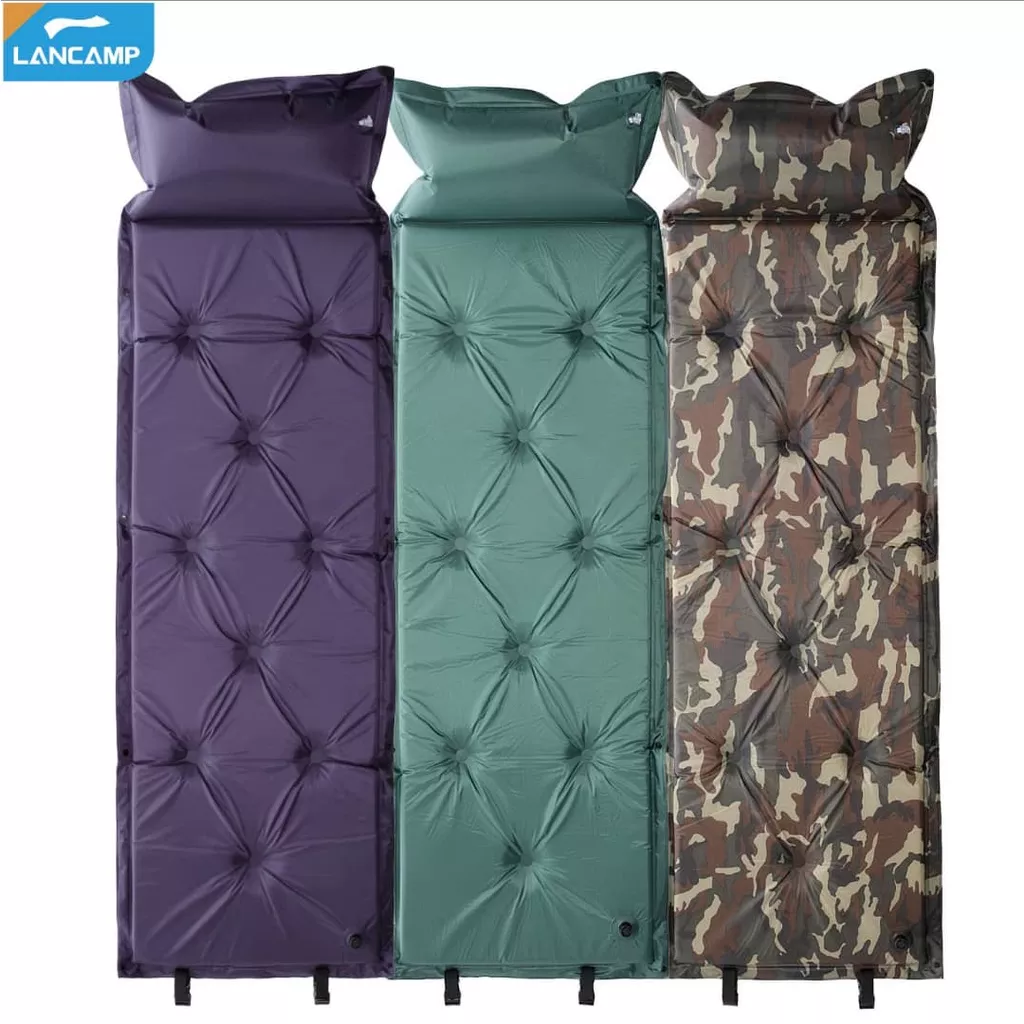 Check MCFIT Extra Thick 5cm Self-Inflatable Camping Sleeping Mattress price below:
add_circle
Weather-resistant
add_circle
Comes with inflatable pillows
add_circle
Made from 190T polyester-coated PVC with PU spring-back sponge
remove_circle
No warranty
Enjoy a relaxing night in the woods as you lay on this comfortable air mattress.
Overview: 
Don't worry about the cold as this air mattress will keep you warm as the air trapped inside it provides a barrier between your body and the cold ground. For effortless storage, simply roll this air mattress into a pouch. It even comes with a built-in pillow so you can save precious space as there's no need to pack one separately.
If you need a larger surface area so you and your friends can share the air mattress, the snap buttons allow for easy attachment of two or more mattresses to form a larger one. Inflation and deflation of it are easy thanks to the free-flow valve.
Testimonies:
Users say that this air mattress is easy to self-inflate and deflate. It is of good quality and is as advertised.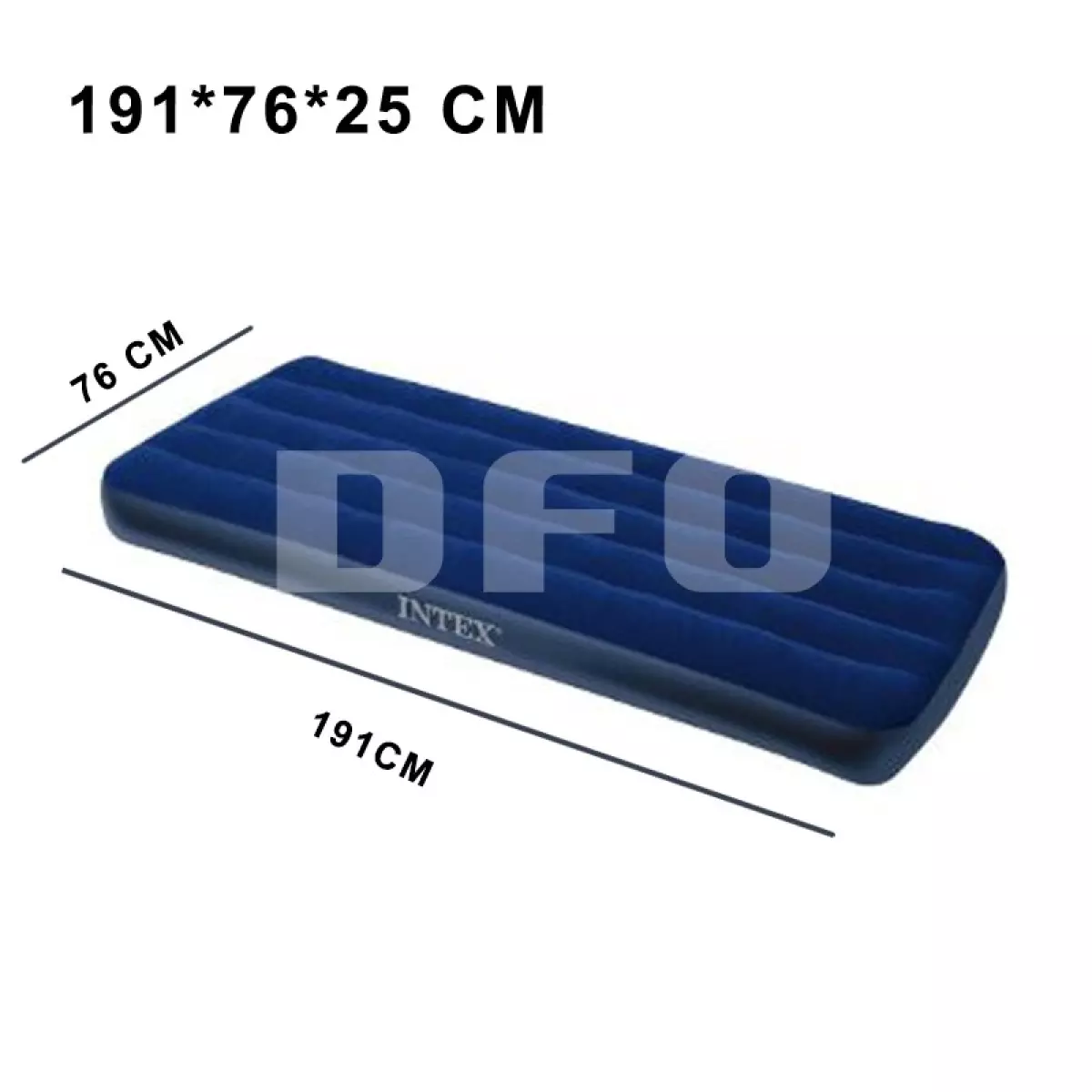 Check DFO INTEX Inflatable Bed price below:
Need an air mattress for one? The DFO INTEX inflatable bed is a good choice.
Overview: 
This inflatable bed is made of waterproof flocking fabric and bordered with environmentally-friendly, extra-thick PVC. Adding to that, its dura-beam inner support structures are more long-lasting and stable compared to those with traditional air coil beams.
Constructed with ergonomic coil beams that help to minimize pressure, your body will receive full-body support. Not to mention, this inflatable mattress also comes with a high-powered, built-in electric pump which certainly eases the hassle of inflating and deflating the mattress.
If you're looking for the best single-sized air mattress, you won't be disappointed with what DFO Intex has to offer.
Testimonies:
Users couldn't be more satisfied with their experience with this air mattress. Though affordable, it is of great quality. The mattress feels thick and plush.
Can You Sleep on An Air Mattress Every Night?
Investing in a good-quality air mattress will ensure comfortable slumber.
However, although sleeping on it on and off may be fine, consistent long-term usage can lead to back pain and stiffness. Without good support, spine misalignment may occur. Consequently, you may suffer loss of sleep too.
---
How Thick Should an Air Mattress Be?
Air mattresses used to be at least 10 inches thick. These days, you can find most air mattresses that have a thickness of over 10 inches in the market.
The thicker it is, the higher the air mattress is. Higher mattresses tend to be more comfortable and are easier to get on and off from. They are a good option for those needing it for prolonged use or for older people who may find it too much trouble to bend too low.
A thinner air mattress does have its advantages and is much easier to inflate and store when not in use.
Whatever thickness you settle for just depends on your personal preference.
---
Can Bed Bugs Go On Air Mattresses?
Yes! Regardless of what type of mattress it is, be it an air mattress or a normal one, it can be a breeding ground for bed bugs.
Still, the good news is that as for air mattresses; bed bugs can only go as far as their surface. This is because air mattresses are constructed, mostly with PVC material, making it difficult for them to crawl into and breed.
Hence, you'll only likely find these pests along the crevices or seams of your air mattresses. This is good news as they will be easier to get rid of.
Related articles