Shaving is made routine for most men if not all; thus, the process and tools must be as uncomplicated as possible. Hence, we recommend using an electric shaver which helps you create flawless edges while reducing nicks and cuts you would with a traditional razor.
Don't you want a razor that offers an intuitive shaving experience with improved technology and AI adaptor? Electric razors go smoothly over the skin, unlike typical blades that scratch and harm your face. That eliminates the possibility of wounds, reduces discomfort after each pass, and prevents the appearance of razor burns post-shaving.
Besides, electric shavers are frequently designed for wet and dry usage, making them fit as your long-term investments. Switching to an electric razor is wise since it offers perfect grooming details and excellent money deals! To assist you in creating a meaningful aesthetic, we've selected the best electric razor shavers for men in Malaysia below.
10 Best Men Electric Shaver 2023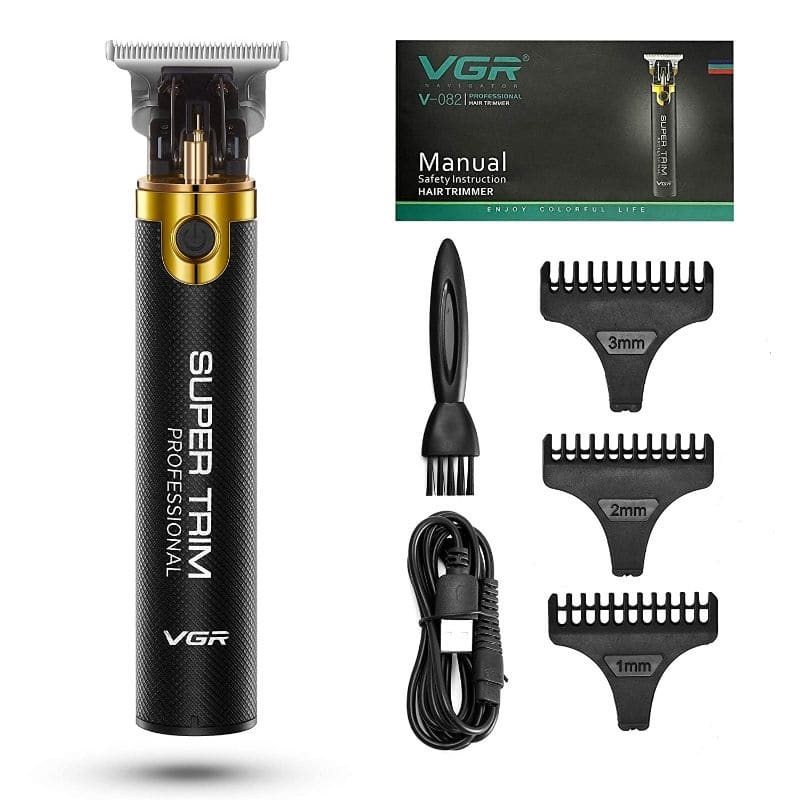 Check VGR V-082 Trimmer price below:
add_circle
Long Lasting battery
remove_circle
Only 3 beard lengths
Why it's our top pick?
The VGR V-082 is one of the better trimmers due to performance at a cheap price range. It can give you a close-shave look or even a 5 O'Clock Shadow look if you would prefer.  
Overview
VGR V-082 has 3 comb guards: 1, 2, and 3 mm. This is a powerful trimmer with very little sound so you can trim without having to hear a loud and continuous buzzing. It has about 5 hours of battery life thanks to its 1500 mA battery and is designed for you to hold it easily as well as to stand upright without a holder.  
Details
T-shaped alloy sharp angle cutter head, safe and fast trimming

Replaceable positioning comb, own control limit length

Round Design for Easy Holding

Stainless steel blade 

Push Type Switch
Who is it for?
This beard trimmer is highly recommended for those with heavy stubble or short beards who need a trimmer that lets them style their beard. The VGR V-082 is also a great option for those who want an electric trimmer that gives a close shave. Plus you can take your time using this trimmer since it can last for about 5 hours.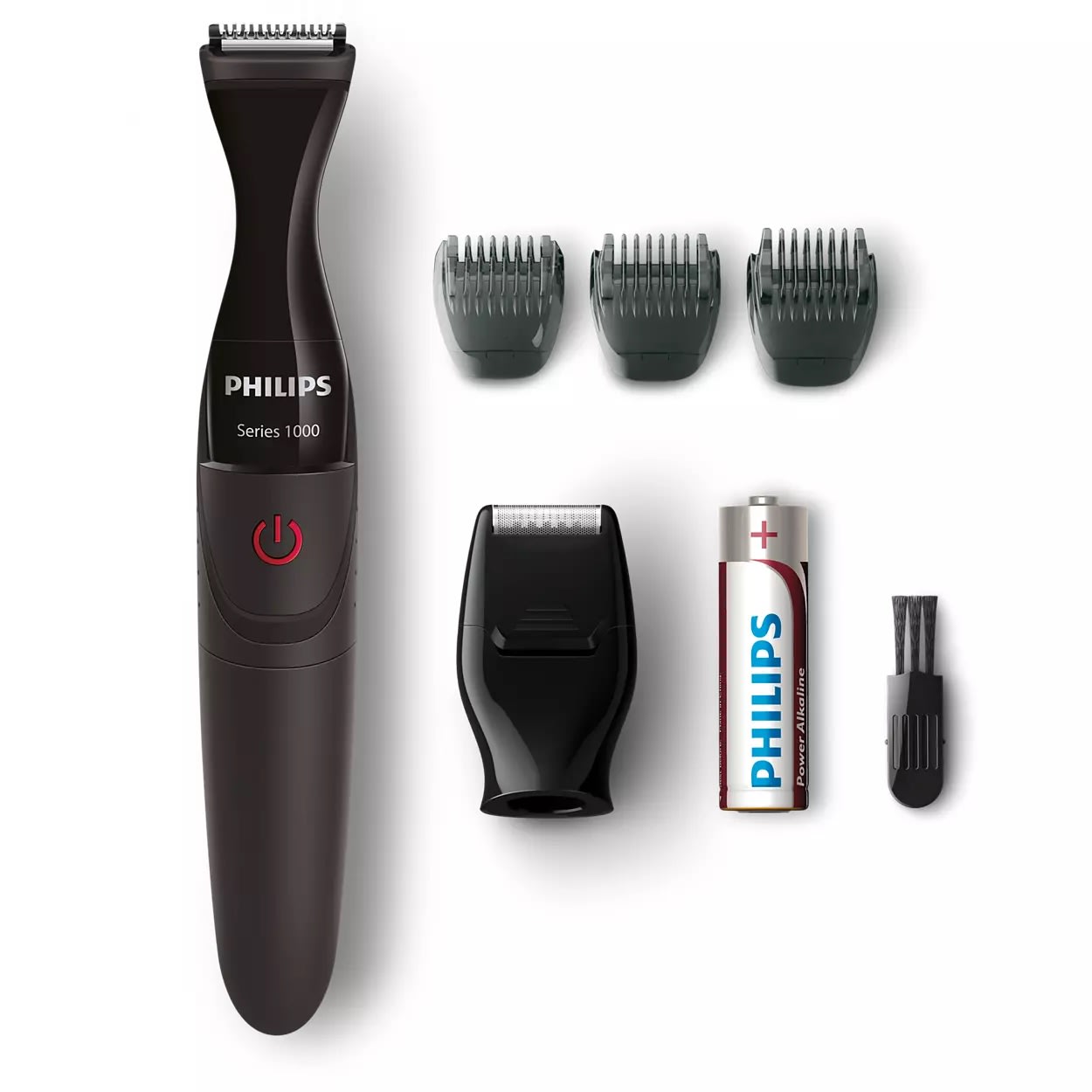 Check Philips Multigroom Series 1000 Ultra Precise Beard Styler MG1100 price below:
add_circle
Small and Compact
add_circle
No need to oil blades
add_circle
Comfortable hold
remove_circle
Not Rechargeable - Uses AA Batteries
Overview
The Philips Multigroom Series 1000 is capable of giving you a detailed and styled look. You can create lines and perfect edges easily. Its DualCut technology lets you have a skin-friendly trim and reduces nicks while using it, while also ensuring a sharp and smooth shave. The trimmer also uses an AA battery which you can replace easily.  
Details
DualCut Technology

21mm Precision Trimmer

Comes with 3 combs (1, 3 and 5mm) 

Skin-friendly Electric Foil 

Washable 
Who is it for?
The Philips Multigroom is the perfect option for those who want to grow, maintain and style a short beard. With this trimmer, you can style your beard easily and keep it at your desired length (1, 3, or 5 mm). Its design also makes it very comfortable to hold and even use upside down to go against the grain.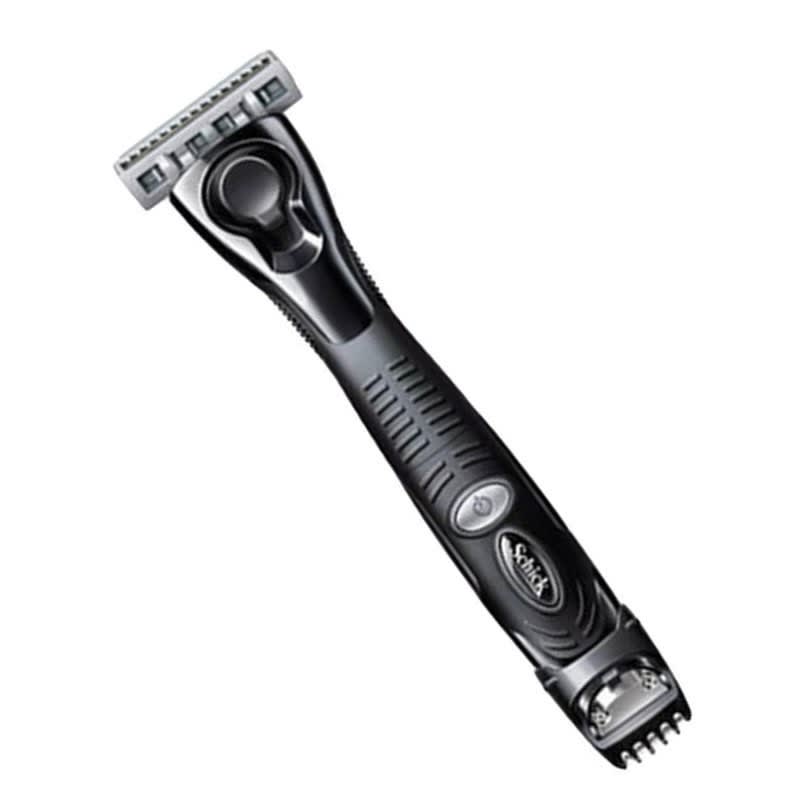 Check Schick Quattro Freestyle Razor Kit 3 In 1 Twist Men Razor price below:
add_circle
Affordable price
add_circle
Ergonomic design (rubber handle)
add_circle
Suitable for sensitive skin
remove_circle
Not rechargeable - Uses AAA Batteries.
Overview
If you're looking to achieve a precise shaving performance comfortably, give the Schick Freestyle Razor a try. It has four titanium-coated blades and one edging blade that will give you close and comfortable shaves. You are sure to have a smooth shave thanks to its inclusion of aloe vera and jojoba oil. 
Details
4 Titanium + 1 Edging Blade 

3-in-1 - Shave, Precision Trim, and Edge

Rubber Handle 

Contains lubricating strips with Aloe Vera and Jojoba 
Who is it for?
If you need an electric shaver but don't want to spend too much on one, then the Schick Freestyle Razor is your perfect choice. Priced at less than RM 100, it will give you a good, smooth and close shave. 
Check Braun Foil Electric Shaver Series 1 190s price below:
add_circle
Automatic Voltage Adaptation - Suitable for Travelling
add_circle
100% waterproof for easy cleaning
add_circle
For long-lasting usage
Overview
The Braun Foil Electric Shave 1 190s will give you a close and effective shave, thanks to its SmartFoil and optimized cutting elements.  It also has a Free Float System that follows your facial features to give you a comfortable and flawless finish, paired with Slim Precision Head to reach tight spaces.    
Details
Rechargeable Ni-MH Battery

Automatic voltage adaption

Waterproof - easy to clean

Slim Precision Head

Free protective cap and cleaning brush
Who is it for?
If you are looking for an electric shaver that lasts long and is sturdy, then the Braun Foil Electric Shave is a great option for you. It will let you shave off the harder-to-reach areas easily, and charges quickly at only 1 hour which gives you 40 minutes of shaving.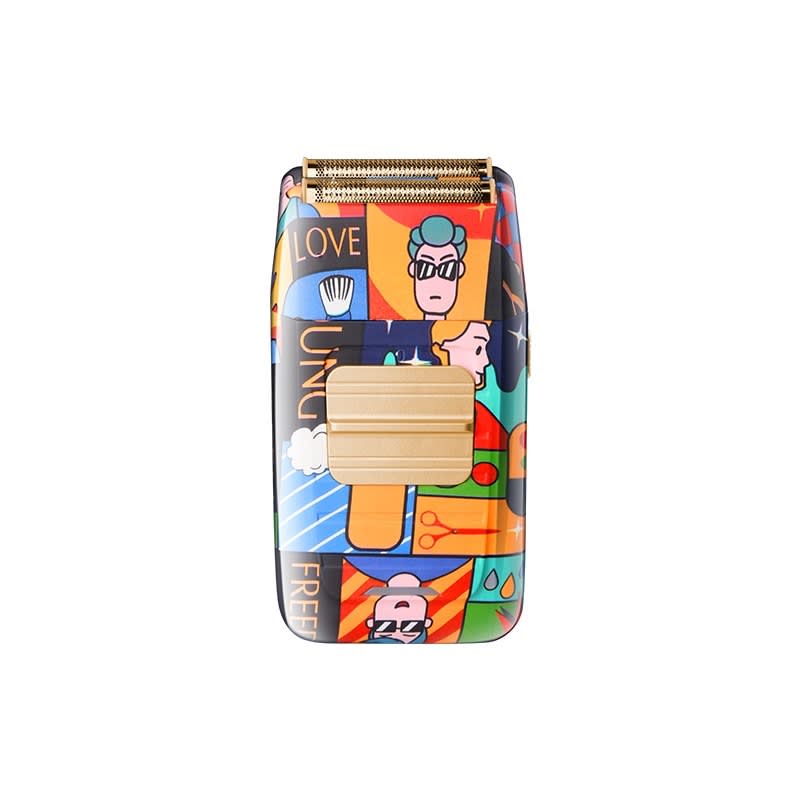 Check Kemei Electric Men's Rechargeable Portable Razor Trimmer KM1102H price below:
add_circle
Stylish and sleek design
add_circle
Compact and portable
remove_circle
Short shelf life
Overview 
The Kemei KM1102H is a powerful electric shaver that lasts long and is capable of giving you a clean shave. So, you can even get a bald look if you don't enjoy combing or styling your hair regularly. Its battery lasts about 60 minutes so you can take your time to achieve the desired look. 
Detail
Power source: Rechargeable Lithium battery, USB

Charging time: 1.5 hours

Product size: 3cm x 6cm x 12cm 

Detachable cutter 

Honeycomb Bionic Cutter
Who is it for?
The KM1102H is your best choice if you need a lightweight electric shaver to save space or for travelling. Plus it has a pretty trendy design with graffiti artwork which is sure to be an eye-catcher.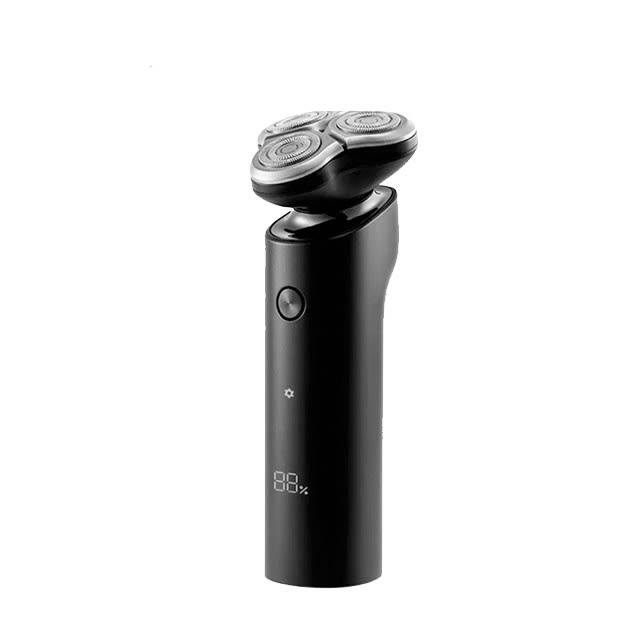 Check Xiaomi Electric Shaver S500 LED Digital Display IPX7 price below:
add_circle
IPX7 full-body waterproof
add_circle
LED display screen
remove_circle
Battery life can dawdle over time
Overview
The Xiaomi electric shaver will give you a pressure-free shaving experience. It comes with three ultra-sharp blades and IFT Floating Technology for a closer, and smoother shave. The Xiaomi S500 has 360-degree floating surface technology that lets you tackle hair that's difficult to reach.  With an IPX7 rating, you can also shave when wet and dry as well as wash the entire thing for maintenance.
Details
360-Degree Floating Surface

Washable Body

Twin Blades

LED Display

60-minute Battery
Who is it for?
Xiaomi's Electric Shaver S500 is best suited for those looking to get a shaver to trim their pubic hair. Thanks to the IFT Floating Technology used to build the shave, it relieves pressure when shaving so it is more comfortable.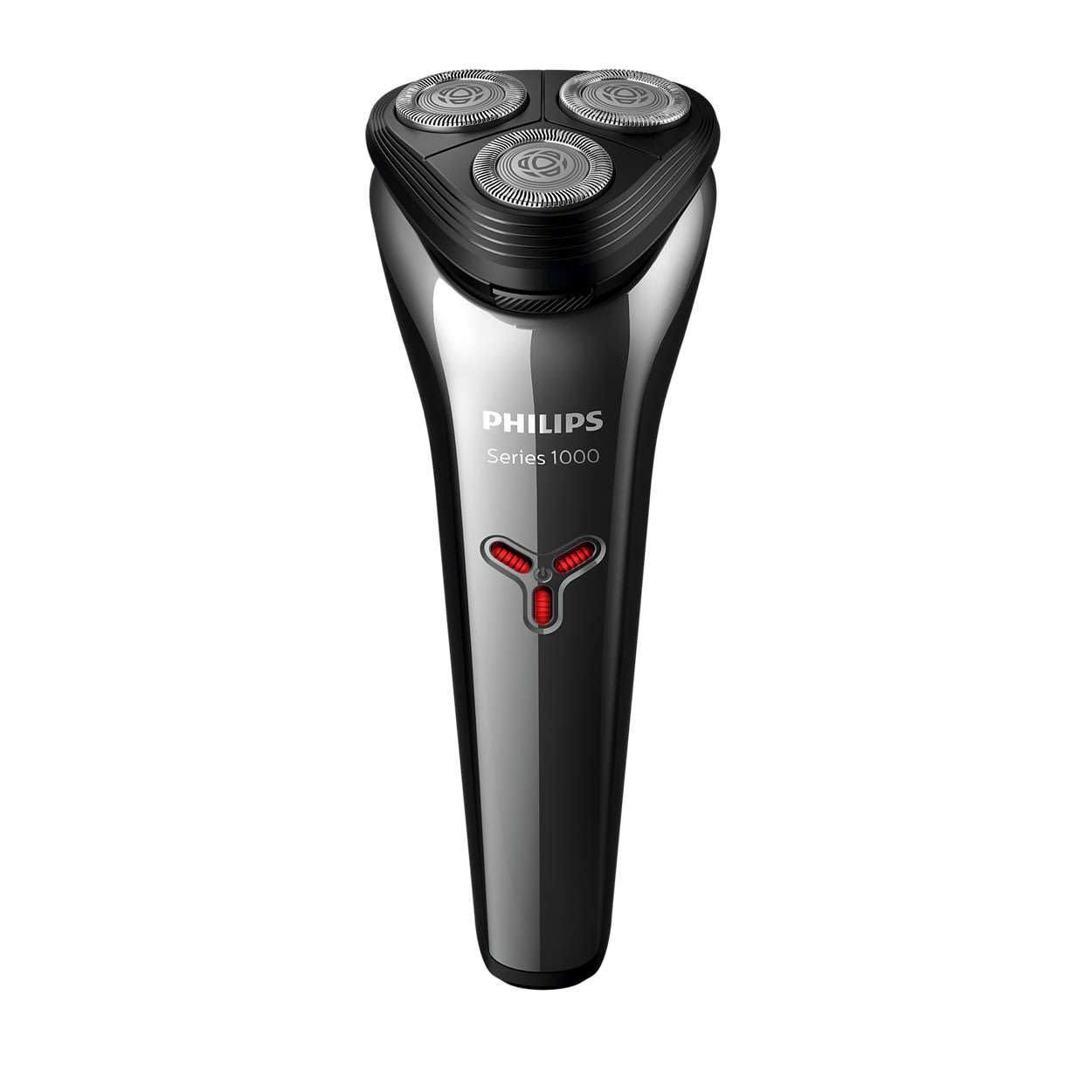 Check Philips Series 1000 Electric Shaver S1301 price below:
add_circle
Ergonomic design
add_circle
Intuitive battery indicator
remove_circle
Only can be used in one mode (cordless)
Overview
The Philips S1301 features skin guard technology that will limit the number of nicks and cuts while shaving. It has 27 self-sharpening PowerCut Blades that stay sharp even for wet and dry shaving and ContourFlex technology that allow you to shave from any angle. The battery life is also pretty long too, being able to run up to 60 minutes.
Details
27 mini-blades self-sharpen

IPX7 water-resistant

Wet and dry shaving options

Charging time: 1 hour (for 40 mins usage)    
Who is it for?
If you have sensitive skin, then this electric shaver is something you should consider buying since it has a skin guard built to limit nicks and cuts. You can also use foam or gel with this shaver to add extra protection when shaving and be able to wash out the foam with water.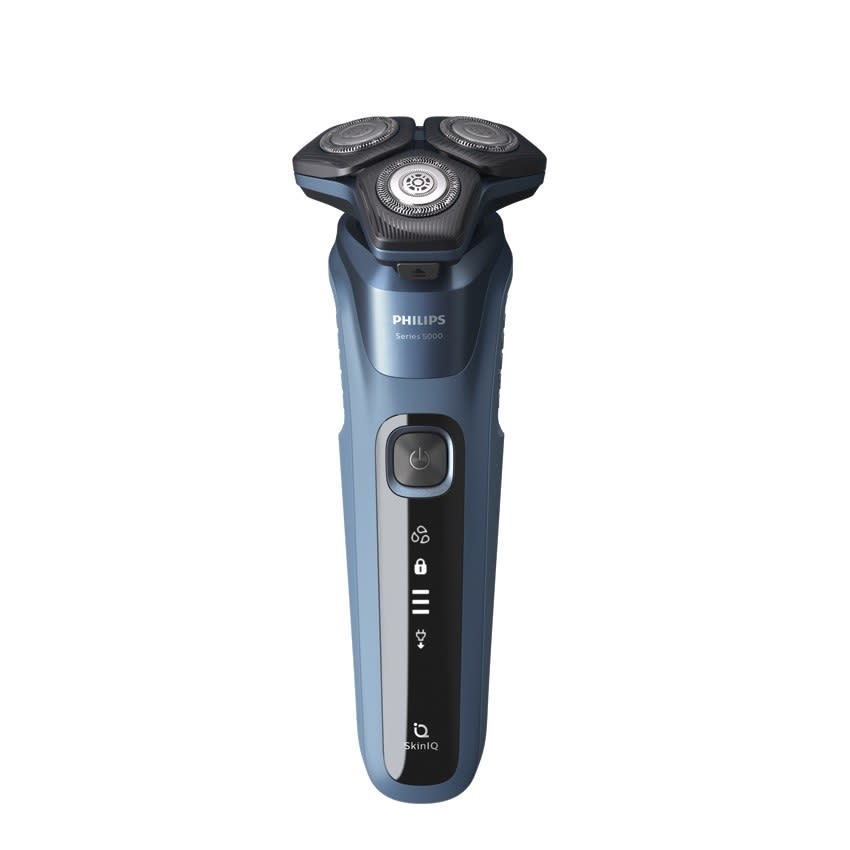 Check Philips Shaver Series 5000 Wet and Dry Electric Shaver S5582/20 price below:
add_circle
2 years manufacturer warranty
add_circle
LED display with icons
add_circle
Power-adapting sensor
Overview
The Philips Electric Shaver S5582 is a long-lasting rechargeable electric shaver with a Steel Precision blade that cuts more hair per stroke, meaning it gives you a faster, cleaner and more comfortable finish. With a battery life of 1 hour, you can take your time to shave carefully and achieve your desired look. It should also be easy to clean the shaver head with just a flick of the head cover.
Details
Automatic voltage: 100-240 V

Stand-by power: 0.04 W

Charging time: 1 hour (for 60mins usage)

Battery type: Li-ion 

Easily flip open the shaver head to clean
Who is it for?
If you need a quick-charging electric shaver that can be used wet and dry, consider the Philips Electric Shaver S5582. It's made to give you a wet or dry shave, so it's completely up to your preference.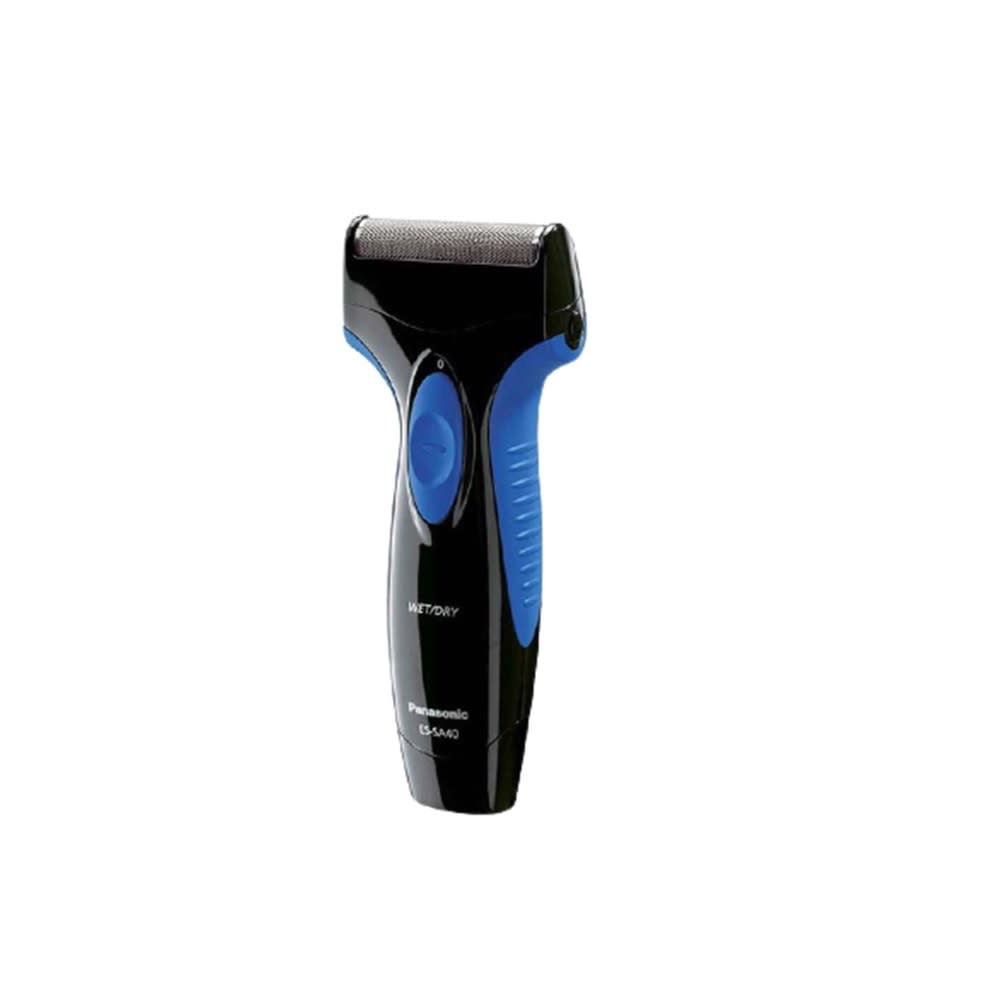 Check Panasonic ES-SA40-K453 Rechargeable Electric Shaver price below:
add_circle
1-year warranty
add_circle
Lightweight and portable
add_circle
Ergonomic design
remove_circle
Single blade
Overview
This cordless electric shaver comes with a 78" inner blade that allows for an easy shave. It comes with a slide-up trimmer attached to the shaver so you can easily trim your moustache or sideburns. However, the shaver's battery life is not too impressive since it only lasts around 20 minutes. 
Details
Slide-Up Trimmer

Rechargeable battery

Pivoting Shaving Head

Power supply: 220-240V

Weight: 200g 
Who is it for? 
The Panasonic ES-SA40-K453 is a lightweight cordless electric shaver at 200g, making it perfect for those who feel that most razors are bulky and heavy. An added bonus is it has a slide-up trimmer so you don't need to add any attachments.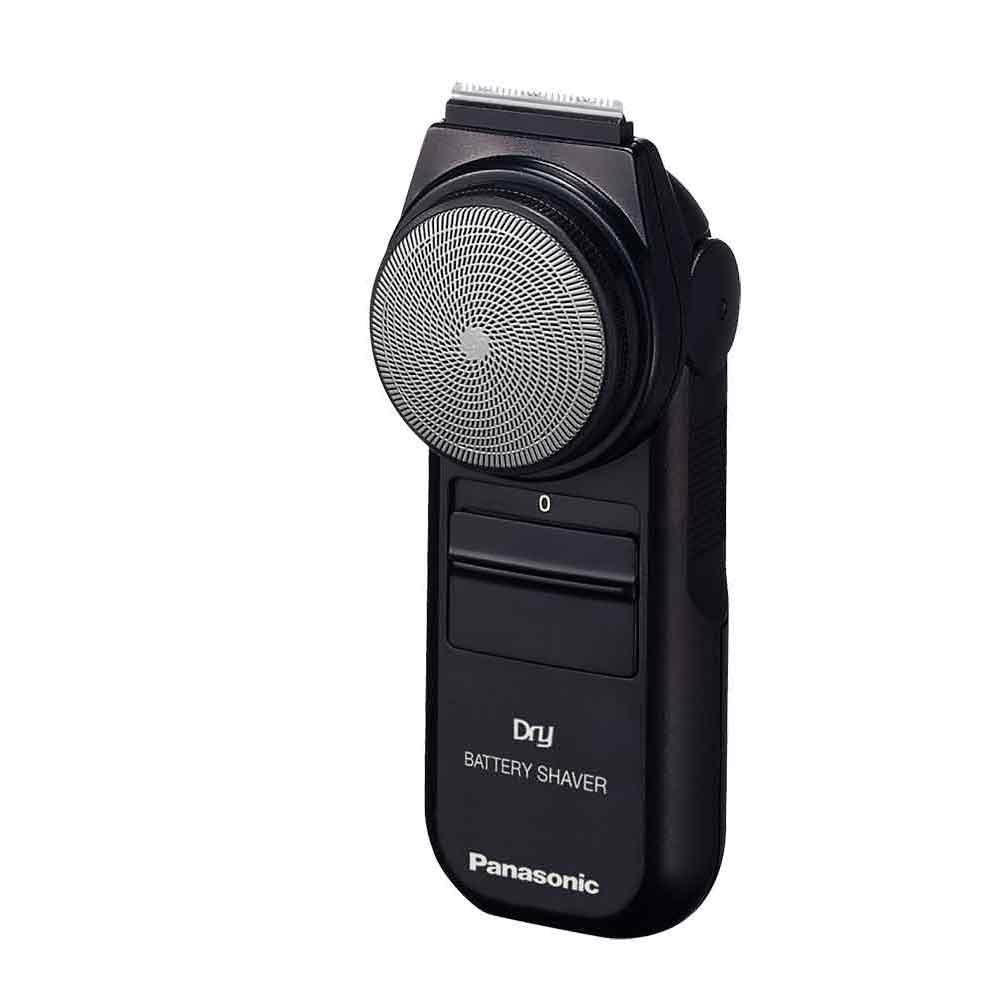 Check Panasonic ES573KP501 Shaver price below:
add_circle
1-year manufacturer warranty
add_circle
Compact design
remove_circle
Dry shave only
Overview
The Panasonic ES573KP501 has a swivel head shaver that has a 600cpm motor that runs on two AA batteries, helping you to achieve your shave at an appropriate speed. There's also a pop-up trimmer, so you won't have to waste time in your shaving routine. Moreover, the trimmer has a straight foil system that lets you define and shape your hair as needed. 
Details
Straight Foil System

Spinner shaver

A dry washable mechanism 

6000cpm Motor

Pop-up trimmer
Who is it for?
If you need a shaver that lets you shave your chest, this Panasonic shaver is a great option. The swivel head allows you to go against the direction of your chest-hair growth and will give you the desired length. 
FAQ
-
Should I use shaving cream with an electric razor?
Both yes and no are the appropriate responses to this query. Shaving cream is recommended when using a wet electric shaver but not when using a dry one. Even if shaving cream offers a smoother glide, it doesn't do any favour for the shaver itself.
The electric razor may malfunction if the device is meant for dry shaving but is used with shaving cream. However, you may use a cream shaver if you purchase a wet electric razor. The formulation and consistency of the cream won't have any impact on the mechanism.
-
Is it better to shave wet or dry with an electric razor?
Think about the following two factors before choosing a dry or wet shave:
With a dry shave, your skin may be left red and irritated. This is because your razor won't have a slide to remove the hair without aggravating your skin. Additionally, it won't leave a clean look because your razor may have also left behind shave bumps and ingrown hairs.
But when the hair is damp, it softens and makes it possible for the razor to approach the skin more closely. As a result, it enables you to shave as smoothly and evenly as possible while reducing skin discomfort.
Dry shaving is quick and straightforward. The entire procedure may have taken less than ten minutes since you do not need to moisten the region you're going for. Wet shaving, however, can only be done after the hair softens. Thus, it takes longer and might not be as swift as dry shaving.
Related articles