Shaving is made routine for most men if not all; thus, the process and tools must be as uncomplicated as possible. Hence, we recommend using an electric shaver which helps you create flawless edges while reducing nicks and cuts you would with a traditional razor.
Don't you want a razor that offers an intuitive shaving experience with improved technology and AI adaptor? Electric razors go smoothly over the skin, unlike typical blades that scratch and harm your face. That eliminates the possibility of wounds, reduces discomfort after each pass, and prevents the appearance of razor burns post-shaving.
Besides, electric shavers are frequently designed for wet and dry usage, making them fit as your long-term investments. Switching to an electric razor is wise since it offers perfect grooming details and excellent money deals! To assist you in creating a meaningful aesthetic, we've selected the best electric razor shavers for men in Malaysia below.
10 Best Men Electric Shaver 2023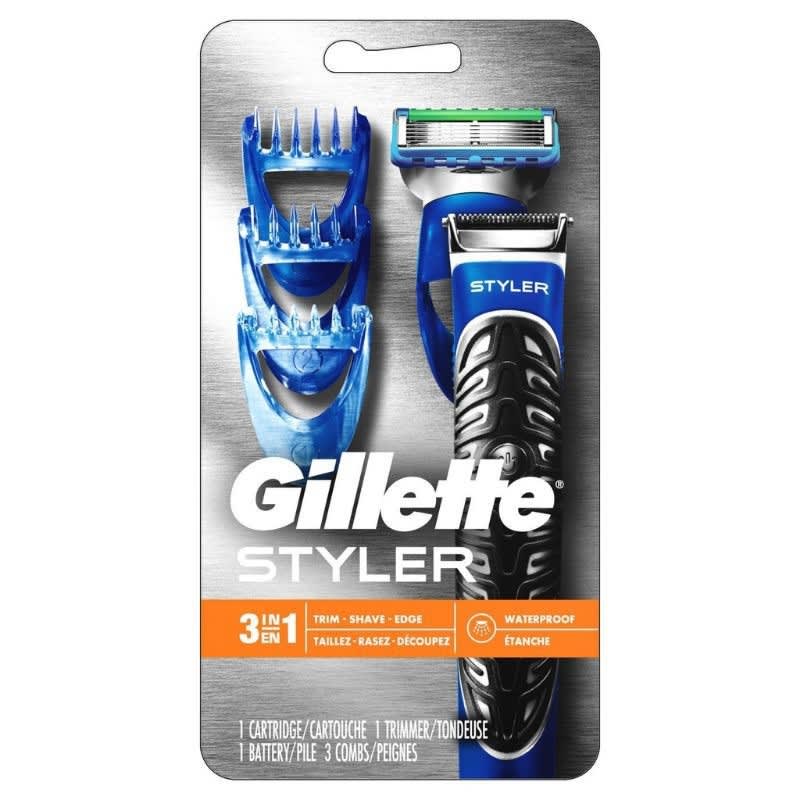 Check Gillette 3-in-1 Styler Electric Razor price below:
add_circle
Waterproof and shower safe
add_circle
Braun-engineered technology
add_circle
Hygienic with an easy-clean mechanism
remove_circle
Not suitable for a clean shave
Why is it our top pick?
This three-in-one electric razor is the holy grail for all men, given its brand power, affordable pricing, and cutting-edge technology. Using the Gillette All-Purpose Styler, create a look that is distinctly yours!
Overview:
Thanks to the Gillette Styler, shaving is now feasible wherever you are. The easy-grip handles on the three interchangeable combs—2mm, 4mm, and 6mm—enable precise and consistent cutting of various hair lengths. In addition, the Gillette Styler is compatible with any Gillette 5-blade or SkinGuard razor refill, making it unique and broadly accessible simultaneously!
Details:
Three exchangeable combs (2mm, 4mm, 6mm)

ProGlide blades with Gillette Fusion Cartridge

Wet and dry shave
Who is this for?
Are you looking for a multipurpose electric shaver? Your must-have list should include this Styler engineered with Braun's technology which can edge, shave, and trim unkempt hair to define crisp facial features and lines. Moreover, the body's small and slim shape makes it easy to manoeuvre for stunning finishing.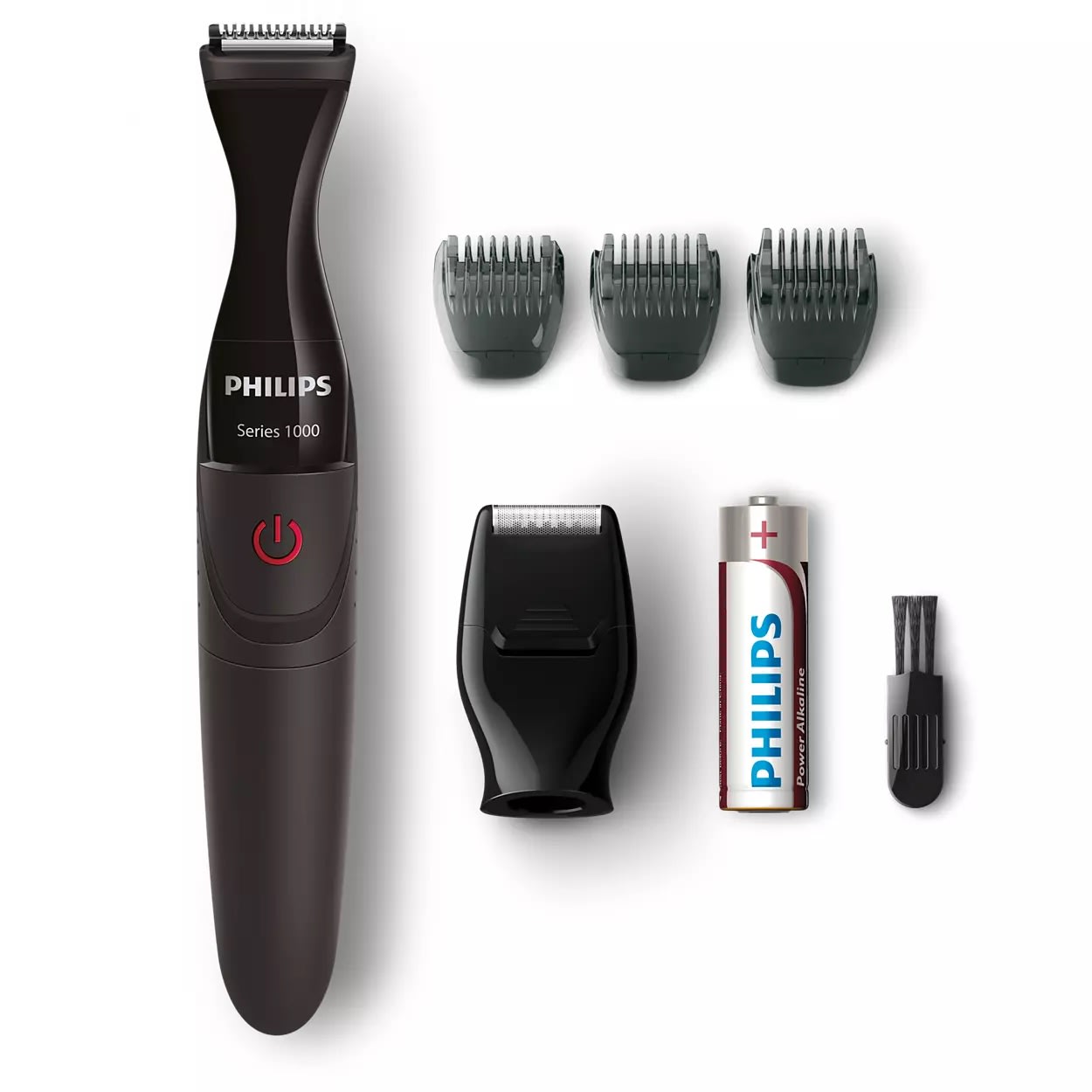 Check Philips Multigroom Series 1000 Ultra Precise Beard Styler MG1100 price below:
add_circle
Easy hold and control design
add_circle
2-year worldwide warranty
add_circle
Fully washable, water-resistant
remove_circle
Quite noisy
Overview:
The Philips Multigroom Series 1000 defines lines, edges, and shapes to perfection owing to its DualCut technology. The skin-friendly electric shaver lets you evenly detail your facial hair with high control and visibility thanks to its up to 21mm precision trimmer! It cleverly combines low-friction engineering and double-sharpened cutting elements to reach such precision.
Details:
Operates with AA battery

Four-length settings

Beard trimmer length: 21mm
Who is this for?
This electric foil shaver provides a seamless trimming experience with extreme accuracy, making it ideal for goatees, sideburns, necklines, and beards. With three precision combs and a unique system for styling facial hair, it neatens your look by removing long stubble and highlighting edges and features!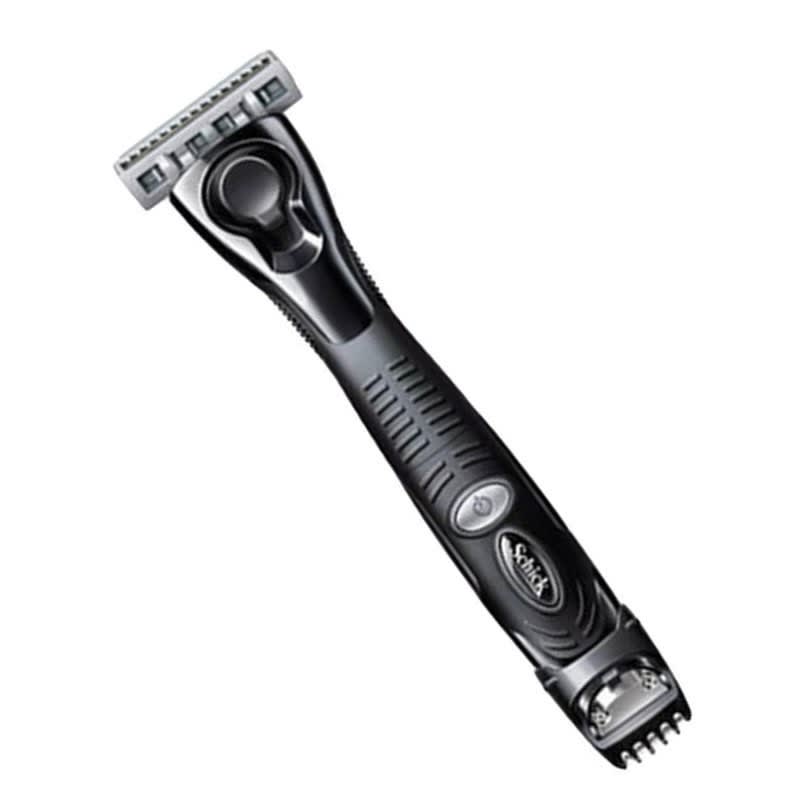 Check Schick Quattro Freestyle Razor Kit 3 In 1 Twist Men Razor price below:
add_circle
Affordable price
add_circle
Ergonomic design (rubber handle)
add_circle
Suitable for sensitive skin
remove_circle
Limited availability (fast selling)
Overview:
The Schick Freestyle Razor has four titanium-coated blades and one edging blade to give you a close, comfortable shave. Aloe vera and jojoba oil were included in their design, which boosts glide and ensures long-lasting smoothness. With the twist men's razor, achieve the look you desire with fewer nicks and cuts!
Details:
4 Titanium + 1 Edging Blade

3-in-1 Function: Shave, Edge, and Trim

Aloe Vera and Jojoba strips to soothe and moisturise skin
Who is this for?
Some people can't afford to purchase electric shavers because of the expense. Priced below RM100, this aloe vera and jojoba strips-infused shaver is prepared for a clean shave with little to no redness since the ingredients are great at treating skin irritations!
Check Braun Foil Electric Shaver Series 1 190s price below:
add_circle
1-year warranty
add_circle
100% waterproof for easy cleaning
add_circle
For long-lasting usage
remove_circle
Noneconomical price
Overview:
You can achieve a close, effective shave with the Braun 190s electric shaver. The SmartFoil technology, combined with the Free Float System, which seamlessly follows facial features for a flawless finish, creates greater intimacy and skin comfort. Furthermore, it has a Slim Precision Head for accessing tight spaces!
Details:
With rechargeable Ni-MH battery

Automatic voltage adaption

Free protective cap and cleaning brush
Who is this for?
For those looking for sturdy and long-lasting use, this Ni-MH rechargeable electric shaver is perfect. This long-term solution excels for difficult-to-reach regions, and the battery life is assured to be upheld within five years. Talk about accuracy and durability!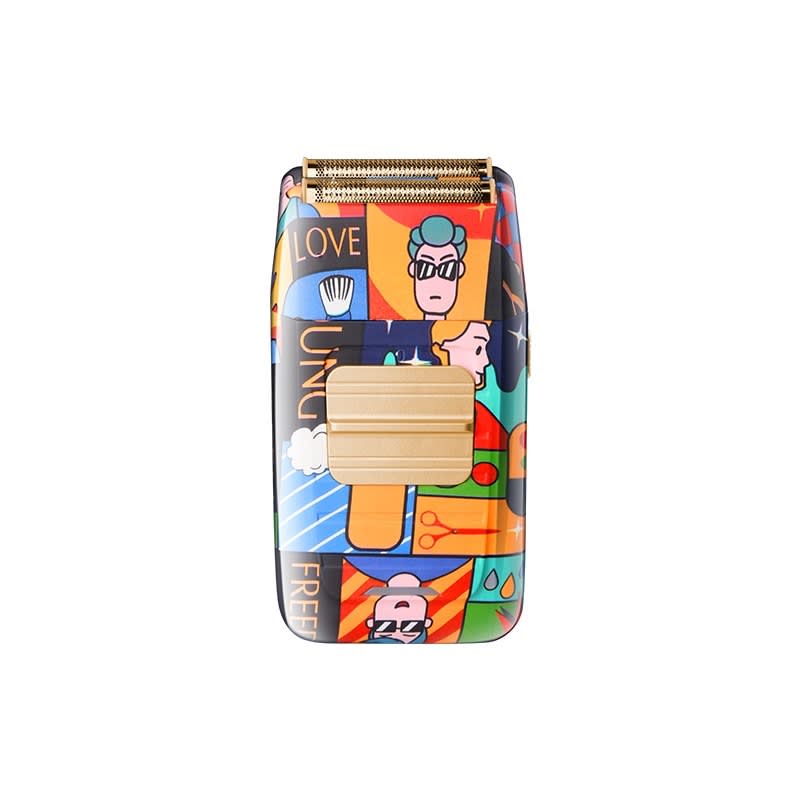 Check Kemei Electric Men's Rechargeable Portable Razor Trimmer KM1102H price below:
add_circle
Stylish and sleek design
add_circle
Compact and portable
remove_circle
Short shelf life
Overview:
The twin-blade Kemei KM1102H trimmer and razor shape and shave various parts of the head. With less hair on your head, combing or styling is not the primary concern anymore! Furthermore, since this shaver uses a rechargeable lithium battery instead of a typical disposable battery, it is suitable for those who want a durable and sustainable approach to grooming.
Details:
Power source: Rechargeable Lithium battery, USB

Charging time: 1.5 hours

Product size: 3cm x 6cm x 12cm
Who is this for?
This compact shaver is your go-to if you want to shape your hair to the newest trends. Since it is lightweight and designed to fit into every nook and cranny, its small size makes it easy to hold in your hand and makes head-shaving less tiring!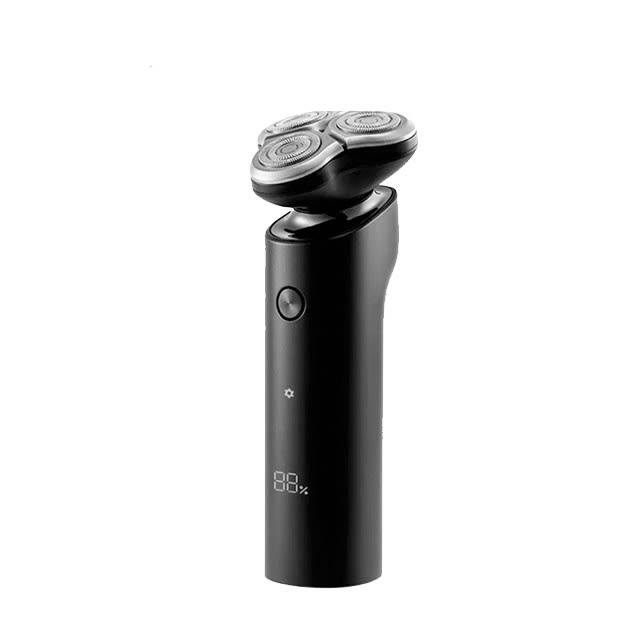 Check Xiaomi Electric Shaver S500 LED Digital Display IPX7 price below:
add_circle
1-year warranty
add_circle
IPX7 full-body waterproof
add_circle
LED display screen
remove_circle
Battery life can dawdle over time
Overview:
This Xiaomi electric shaver is the answer to a pressure-free, relaxing shaving experience! Thanks to its three ultra-sharp blades and IFT Floating Technology, it delivers a closer, smoother shave. Additionally, its 360-degree omnidirectional floating foil ensures a tidier overall look for the whole body.
Details:
Voltage: 3.7V

Power: 3W

Charging time: 1.5 hours (60 mins usage)
Who is this for?
A decent shaver is essential for taking care of your complete body and risky areas. Thus, you should benefit from this electric razor's three rotating blades and two gears! Since the gears and edges are so sharp, they can remove hair from every part of the body, including the pubic region with the thickest hair.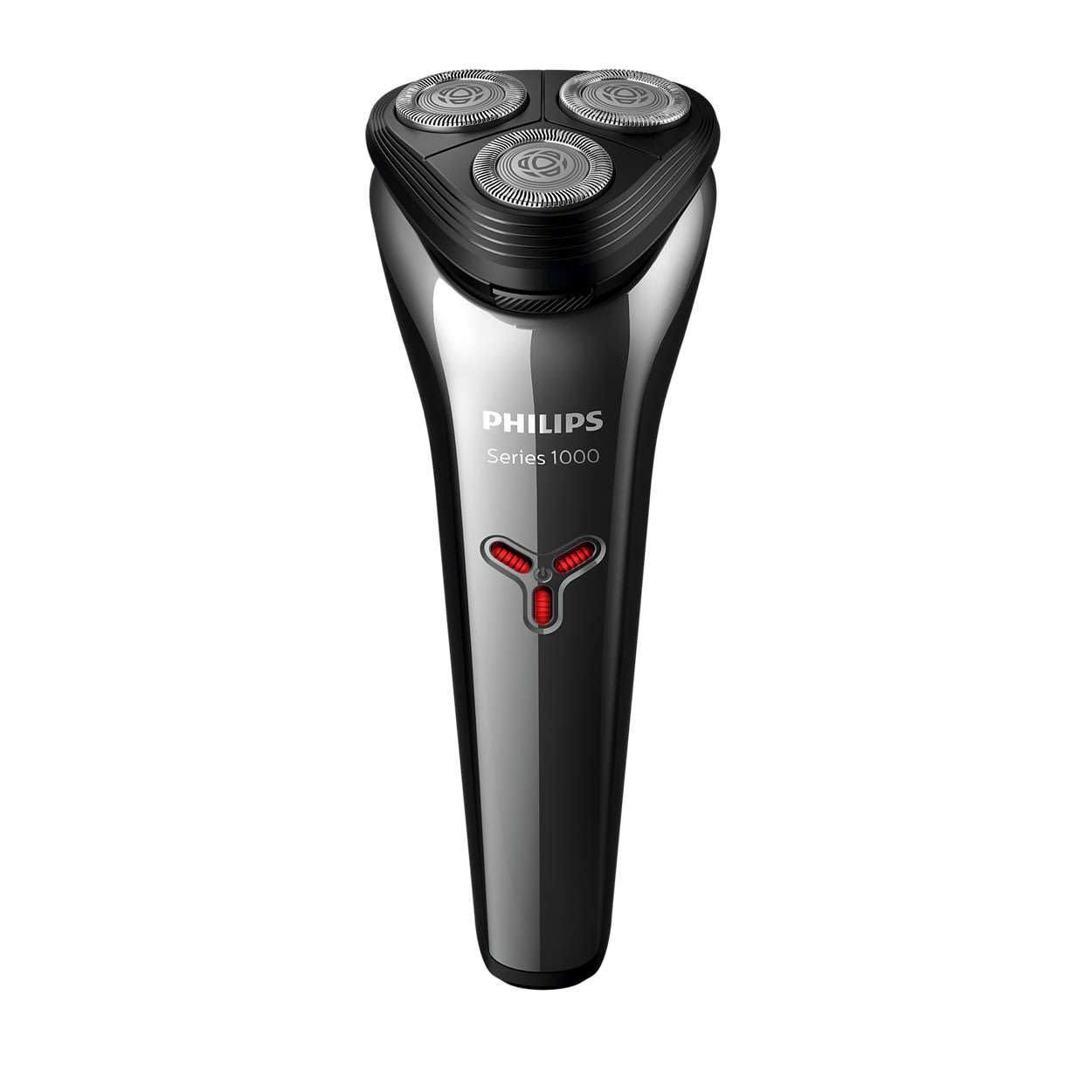 Check Philips Series 1000 Electric Shaver S1301 price below:
add_circle
Ergonomic design
add_circle
Intuitive battery indicator
remove_circle
Only can be used in one mode (cordless)
Overview:
The Philips S1301 provides a flawless, smooth shave with excellent skin protection. It is made with 27 self-sharpening PowerCut Blades, which stay sharp and reduce irritations, making it appropriate for wet and dry shaving. Its ContourFlex technology with floating shaving heads makes hair catch in hard-to-reach places feasible!
Details:
Charging time: 1 hour (for 40 mins usage)

Wet and dry shaving options

IPX7 water-resistant (easy cleaning)
Who is this for?
You should definitely include this electric shaver in your shaving regimen if you have sensitive skin. Be it in the shower or sink, you can shave dry or wet with any foam, gel, or cream of your choice! With precise blades, the process is swift and will not further aggravate your skin.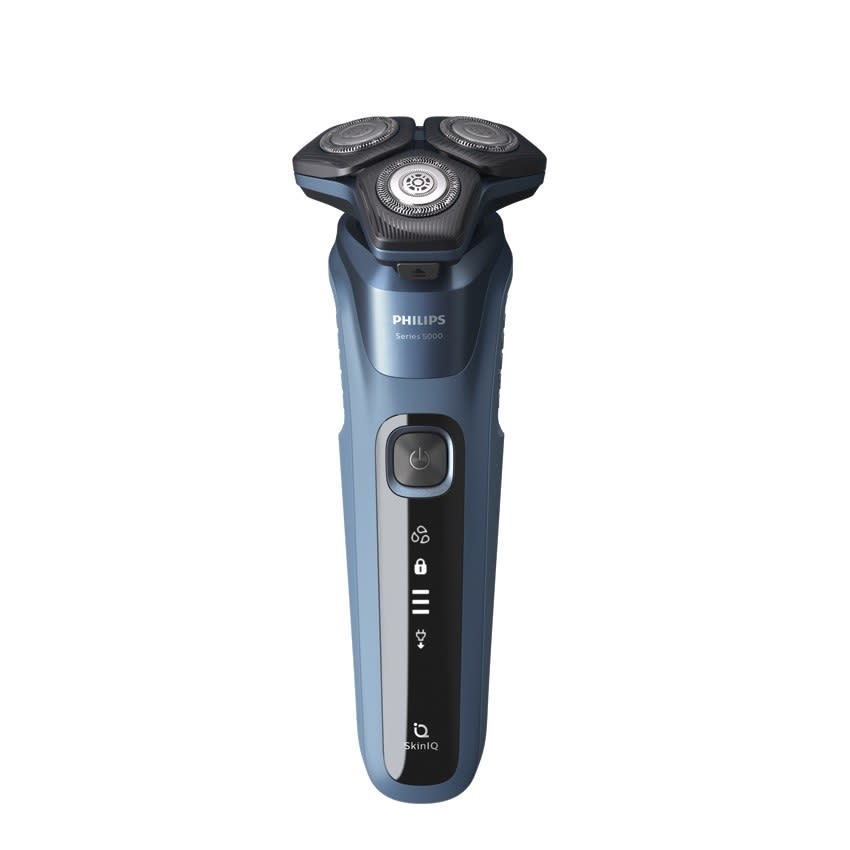 Check Philips Shaver Series 5000 Wet and Dry Electric Shaver S5582/20 price below:
add_circle
2 years manufacturer warranty
add_circle
LED display with icons
add_circle
Power-adapting sensor
Overview:
The Philips Electric Shaver S5582 is rechargeable and powered by a Li-on cell, making it incredibly long-lasting. Moreover, your shaving experience will be anything from ordinary thanks to the Steel Precision blade shaving technology and 360-D flexing heads contour following. Also, its SkinIQ technology guides you for correct shaving motion!
Details:
Automatic voltage: 100-240 V

Stand-by power: 0.04 W

Charging time: 1 hour (for 60mins usage)

Battery type: Li-ion
Who is this for?
This cordless dry and wet shaver is the pinnacle of innovation for individuals who frequently seek out novel shaving experiences. You may dry shave at the sink on some days and wet shave in the shower the following day if you like. The setting change is totally doable!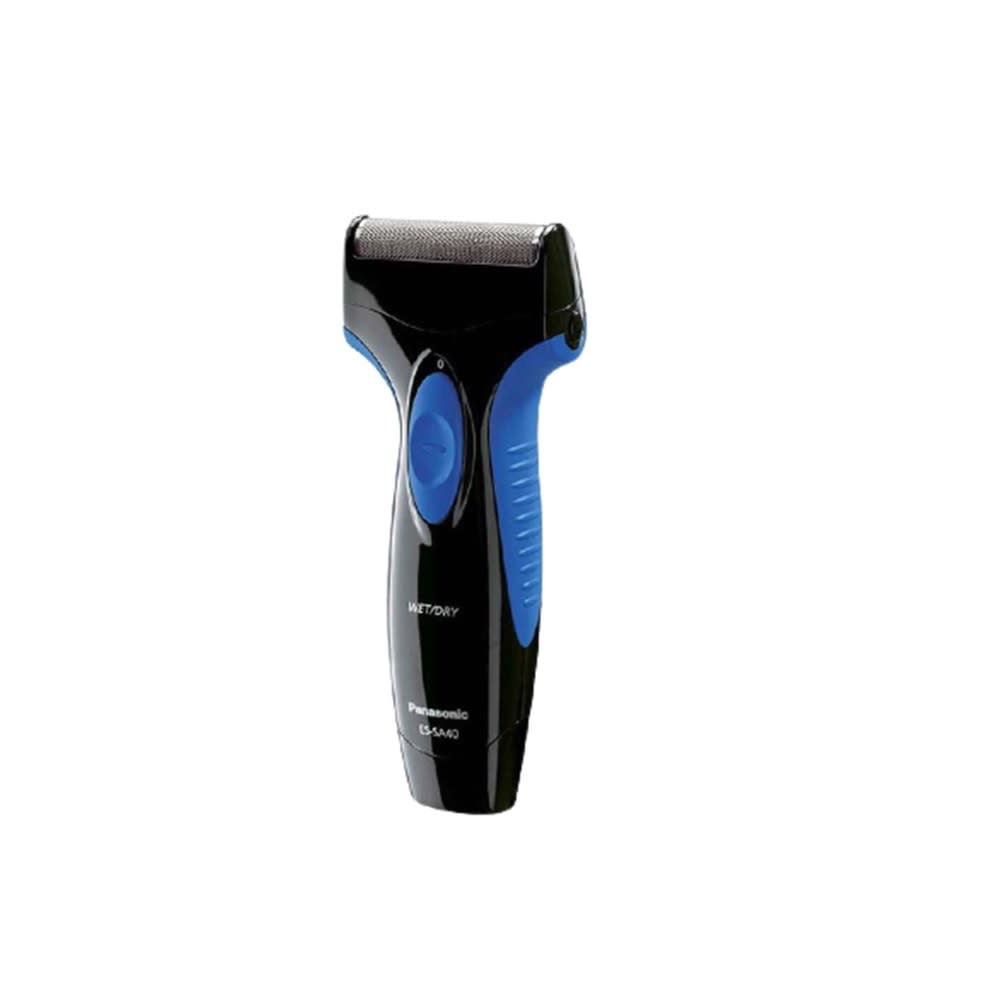 Check Panasonic ES-SA40-K453 Rechargeable Electric Shaver price below:
add_circle
1-year warranty
add_circle
Lightweight and portable
add_circle
Ergonomic design
remove_circle
Single blade
Overview:
The Panasonic Sporty series rechargeable electric razor features 78' inner blades for dry and wet shaving. Both modes are applicable due to their waterproofness. Plus, this cordless shaver's ergonomic design makes undesired hair removal a breeze, propelling it to the top of your shaving essentials list!
Details:
Charging time: 8 hours (21 mins shave)

Power supply: 220-240V

Weight: 200g
Who is this for?
Have you ever used an electric razor and felt that it was too bulky and heavy to comfortably groom yourself? You're lucky because this lightweight, 200g cordless shaver with a floating head and slip-up trimmer is just what you need for the ultimate hair removal!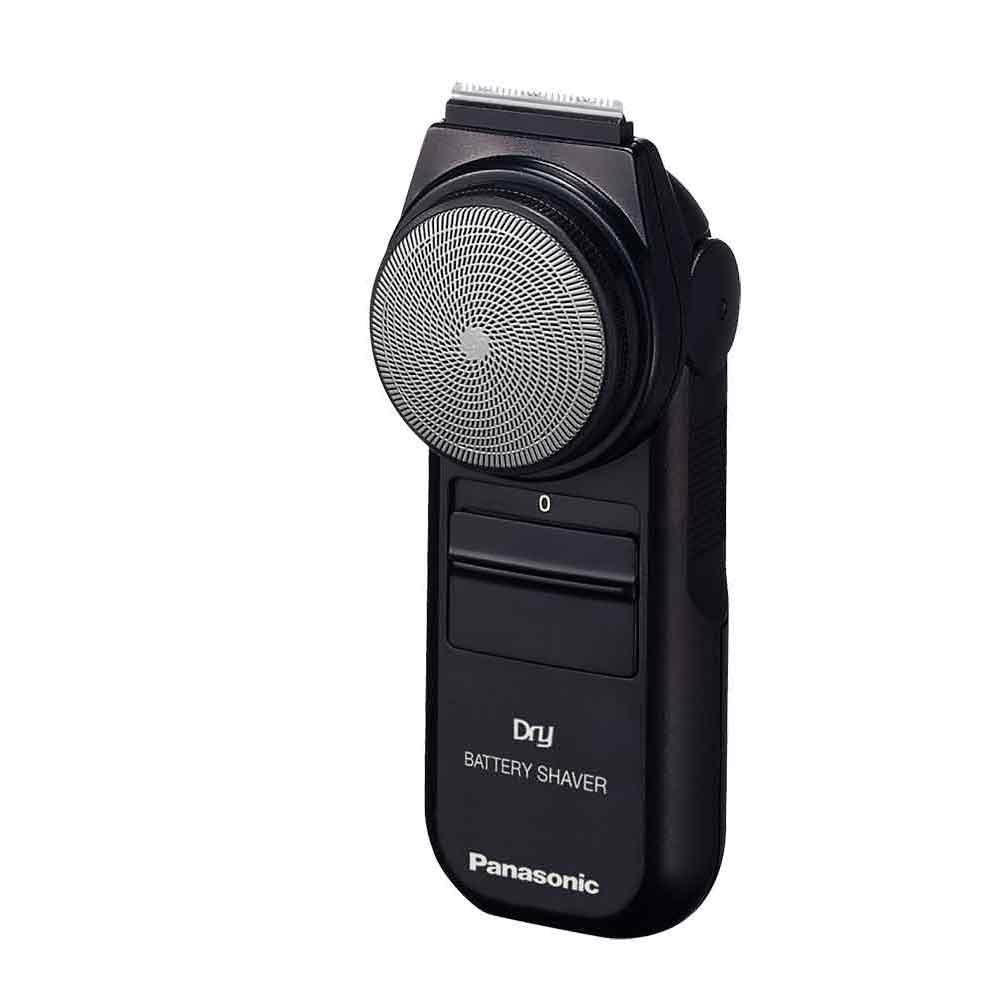 Check Panasonic ES573KP501 Shaver price below:
add_circle
1-year manufacturer warranty
add_circle
Compact design
remove_circle
Dry shave only
Overview:
When it comes to grooming and smoothing body hair, this Panasonic swivel head shaver with a 6000cpm motor and battery operation is superb. The pop-up trimmer won't interfere with your shaving routine, allowing the straight foil system to define and shape your hair as needed. In addition, this option is entirely cordless for a fuss-free experience!
Details:
Shape of foil: straight foil

No of blades: spinner shaver

A dry washable mechanism
Who is this for?
If you want to shave your chest hair but haven't been able to find a good electric shaver, this is the one you need. Carefully run your razor in the opposite direction of the hair's growth, and the swivel head will cut your chest hair to your desired shortness!
FAQ
-
Should I use shaving cream with an electric razor?
Both yes and no are the appropriate responses to this query. Shaving cream is recommended when using a wet electric shaver but not when using a dry one. Even if shaving cream offers a smoother glide, it doesn't do any favour for the shaver itself.
The electric razor may malfunction if the device is meant for dry shaving but is used with shaving cream. However, you may use a cream shaver if you purchase a wet electric razor. The formulation and consistency of the cream won't have any impact on the mechanism.
-
Is it better to shave wet or dry with an electric razor?
Think about the following two factors before choosing a dry or wet shave:
With a dry shave, your skin may be left red and irritated. This is because your razor won't have a slide to remove the hair without aggravating your skin. Additionally, it won't leave a clean look because your razor may have also left behind shave bumps and ingrown hairs.
But when the hair is damp, it softens and makes it possible for the razor to approach the skin more closely. As a result, it enables you to shave as smoothly and evenly as possible while reducing skin discomfort.
Dry shaving is quick and straightforward. The entire procedure may have taken less than ten minutes since you do not need to moisten the region you're going for. Wet shaving, however, can only be done after the hair softens. Thus, it takes longer and might not be as swift as dry shaving.
Related articles