Many things can affect how your day goes. For some, it's the hair–and yes, it's a real problem. Nowadays, just water is not enough to style the hair according to how you imagined it to be (unless you're one of the chosen ones). So for those of you who need more than just water for your hair, consider these 10 products that could make your life easier, specially curated for men.
10 Best Hair Products For Men 2023 (Shampoo, Wax, Gel, Spray)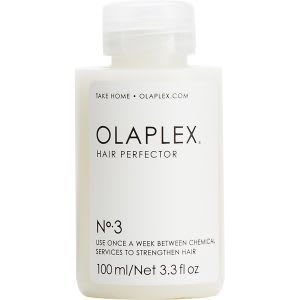 Check Olaplex Hair Perfector No.3 price below:
add_circle
Sulfate and paraben-free
add_circle
Suitable for most scalps including sensitive
add_circle
Keeps the hair grease-free
Features:
The No. 3 Hair Perfector Treatment from Olaplex has a pH balance and is free of parabens and sulphates. Panthenol, Aloe Vera Juice, and Jojoba Seed Oil are among the ingredients used in their formulation to repair and strengthen the bonds between damaged hair cells.
Both Aloe Vera juice and Panthenol, in particular, are well known for healing inflamed skin. The product's key ingredient, jojoba oil, acts to keep the scalp's moisture barrier intact, keep the hair shiny, and increase hair volume.
Testimonies:
Users have claimed that when using this product, they notice improvements in their hair in terms of strengthening the hair. Aside from that, it has also reduced the breakage of their hair and has improved the look and feel of the hair.
Promising review:
'I have really long hair and rarely make it to the hair salon (1x/year probably). I don't use much heat on my hair but after going so long between cuts it's pretty damaged. I tried this and after one use my hair feels conditioned and not dry and brittle. I'll definitely be purchasing again!' – Gabrielle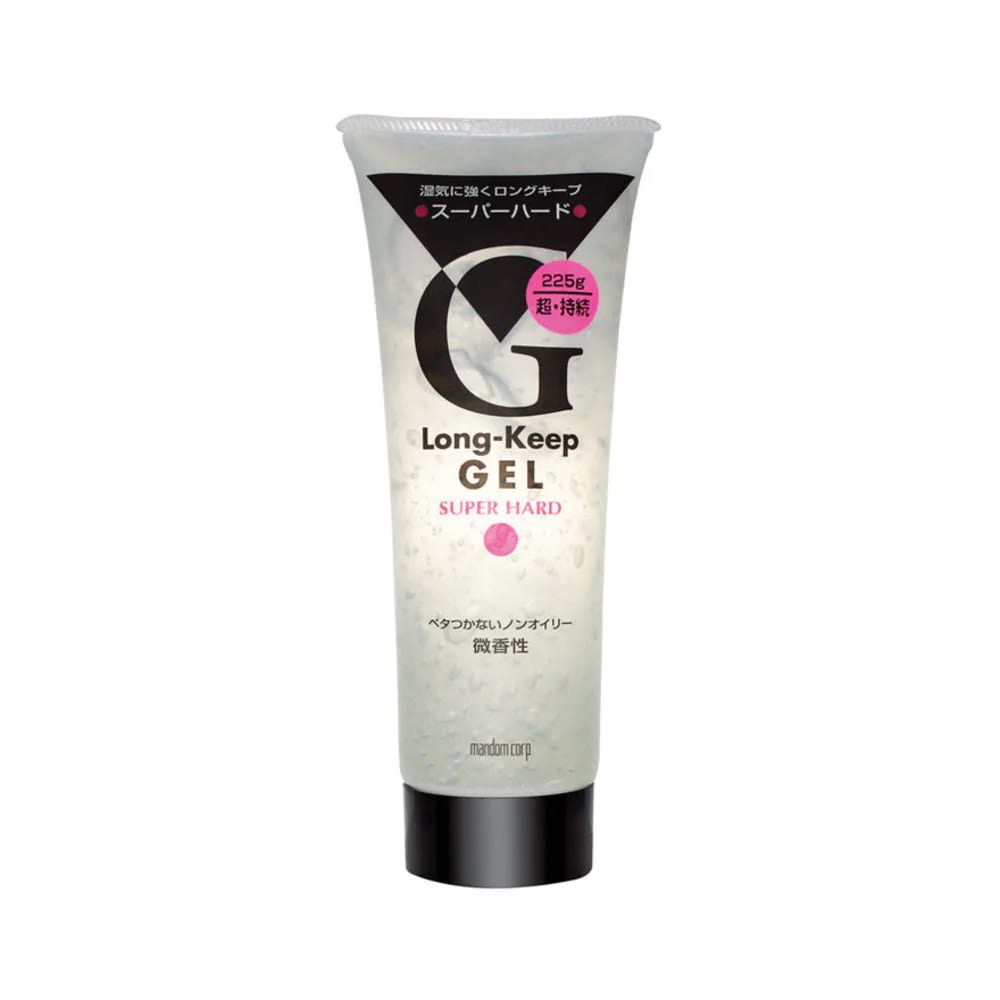 Check Mandom Long Keep GEL Super Hard price below:
add_circle
Moisture-proof
add_circle
Heat protectant
Features:
Incorporate the Mandom Long-Keep Super Hard Hair Gel in your hair care routine to master the hot jock look. It offers your hair a wet-shine appearance and enables you to swiftly and simply create any desired hairdo. It is moisture-proof against rain and humidity and has an oil-free composition.
In addition, the hair gel is delicately scented with a natural citrus aroma for a hint of freshness without being overbearing and has a non-sticky consistency. This hair gel from MANDOM also includes a formula for protecting your hair from heat damage caused by hair dryers, which is a vitamin-based moisturiser.
Testimonies:
Because it offers a wet shine effect and is moisture-proof against rain and humidity, many people claim to adore this product. Additionally, users also like that it helps shield their hair from heat damage that hair dryers may bring about.
Promising review:
'Whenever in a rush moment of sudden planning, meeting outside, I use this to keep my hair in style.' – Adam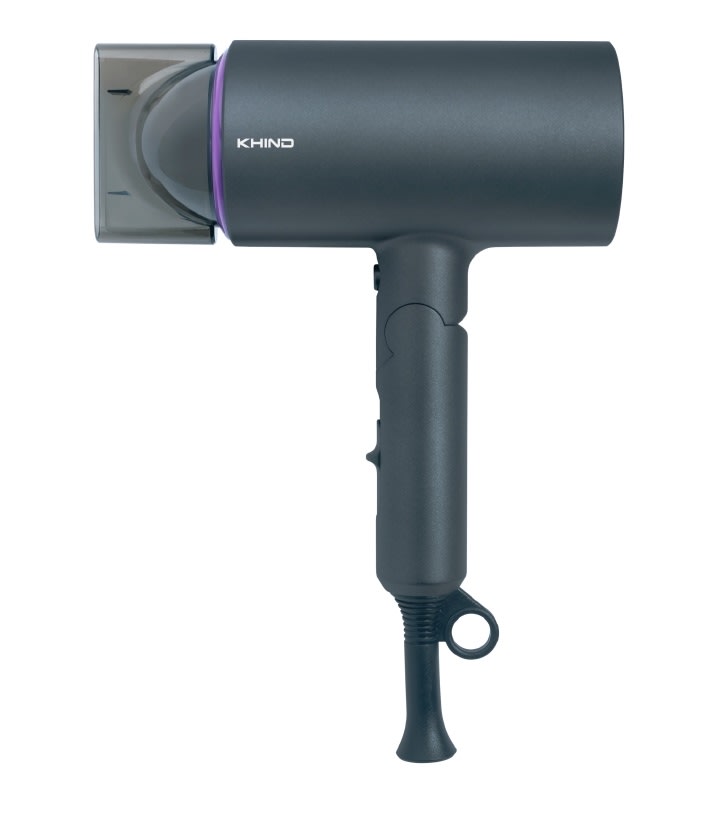 Check Khind Hair Dryer HD1400 price below:
add_circle
Foldable handle
add_circle
1-year warranty
Features:
The Khind Hair Dryer includes three gears of heat and speed settings in addition to a cool shot button for a simple hairstyle, all without sacrificing quality or efficiency. Additionally, storage is made simple because this hair dryer takes up little room due to its folding handle.
Furthermore, this compact blow dryer protects users with its heat detection technology, which shuts off to prevent the engine from overheating.
Testimonies:
Although it might not last as long as some other products, most consumers would still buy this product again because it is inexpensive for the value and dries hair effectively. They also praised its lightweight design, which prevents arm fatigue when blow-drying longer hair.
Promising review:
'Affordable. Very good quality. The hair dryer doesn't get hot too fast even after 5 mins of use.' – Jaden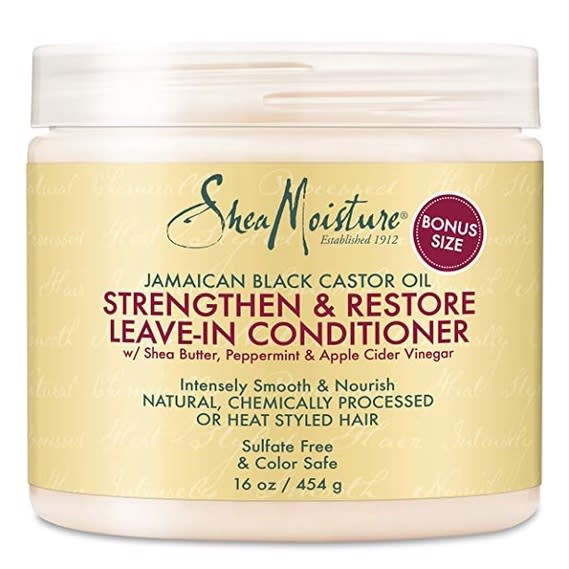 Check Shea Moisture Jamaican Black Castor Oil Strengthen & Restore Leave-In Conditioner price below:
add_circle
Moisturises the hair
add_circle
Improves the appearance of split ends
add_circle
No sulphates, parabens, phthalates, propylene glycol, mineral oil, animal testing, petrolatum
remove_circle
Not suitable for those with a tree nut allergy
Features:
The Shea Moisture Jamaican Black Castor Oil is a reparative leave-in conditioner that aims to soften and detangle hair while controlling the frizz that your hair might have. This leave-in conditioner is suitable for those with regularly coloured, straightened, perm, or heat-styled hair, as well as kinky, curly, or wavy natural styles.
With Jamaican black castor oil, it is loaded with reparative omegas that can promote healthy hair growth. Aside from that, its organic shea butter can deeply moisturise while conditioning the hair and scalp. With that, the combination of both of these ingredients can moisturise and support elasticity so the hair resists breakage while detangling.
Testimonies:
Some users have claimed that this product has left their curls looking more defined than ever without much effort. It has also left the hair feeling very soft after usage and with a pleasant smell.
Promising review:
'I love this leave-in conditioner!! Every time I use it leaves my hair soft and moisturised for days. Not only is this an amazing styling product but it also smells great!' – Laila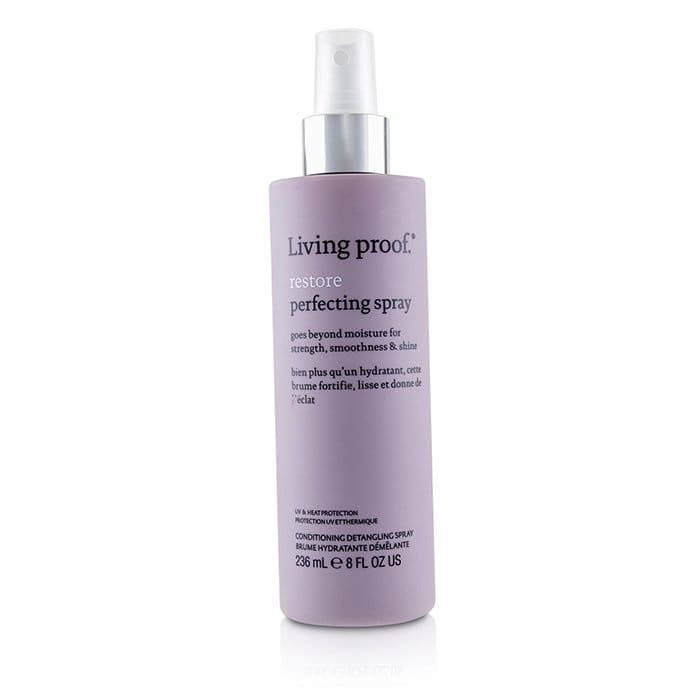 Check Living Proof Restore Perfecting Spray price below:
add_circle
Protects against UV damage
add_circle
Detangles hair
add_circle
Minimises hair breakage
add_circle
Pleasant smell
Features:
Living Proof Restore Perfecting Spray, in its simplest form, is a spray-on conditioning detangler that smoothes out hair tangles while repairing dry, damaged hair. The product's main claims are reducing breakage from wet detangling, heat protection, and hair conditioning. Its recipe is full of plant extracts and slip-enhancing detangling actives, preventing mechanical stress from being put on the hair and preventing breaking.
Additionally, this formula's marine and plant-derived components shield the hair from damaging UV radiation while being free of silicone and sulphates.
Testimonies:
Many of its users consider this spray to be "ride or die," since it helps untangle the hair, gives shine to dull-looking hair, and serves as a good heat protectant for hair.
Promising review:
'I have tried almost every leave-in conditioner and treatment. Nothing worked on my hair until I tried this. It detangles, leaves my hair soft, smooth, and shiny, smells great but not sickening, and the best part: it keeps my hair from getting messy throughout the day.' – Paige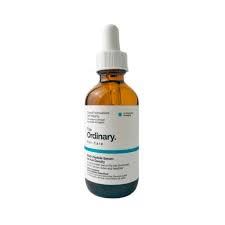 Check The Ordinary Multi-Peptide Serum for Hair Density price below:
add_circle
Vegan and cruelty-free
remove_circle
Slow results
remove_circle
Can cause oiliness
Features:
This serum from The Ordinary is a lightweight hair serum that claims to be able to give you fuller, healthier-looking hair. It is promoted to be suitable for all hair types and is alcohol-free, silicone-free, gluten-free, vegan as well as cruelty-free.
The serum has a concentrated leave-in formula that is designed to support the scalp and give you thicker, denser, fuller-looking hair. With the ingredients of Procapil, Redensyl, and Baicapil as well as caffeine, and biotin, it has shown promising results in treating hair loss.
Testimonies:
Although this is a cult favourite, it has received some mixed reviews about whether it working or not. Though it wasn't supported by clinical trials, users have raved about the increased hair growth that they've seen when using this product. Though some have commented that it left their hair looking oily.
Promising review:
'This product really works. I am going to buy a second bottle. My hair is not falling and looks healthier. I recommend it 100%' – Adrian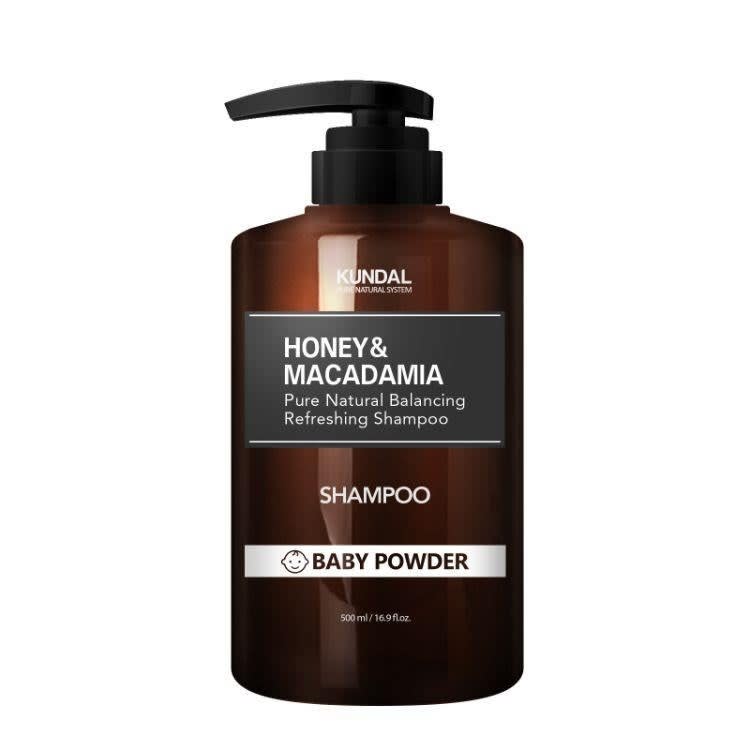 Check KUNDAL Honey & Macadamia Pure Nature Balancing Refreshing Shampoo price below:
add_circle
Paraben, sulphate, and alcohol-free
add_circle
EWG Green Garde ingredients
add_circle
Dermatologically tested
add_circle
Tested to be hypoallergenic
remove_circle
Contains citric acid, a skin irritant
Features:
The best shampoo that you could purchase for yourself is one that is free from paraben, sulfate, and alcohol; and you can bet that this shampoo from KUNDAL is free from all those nasties!
It contains 10,000ppm of honey and macadamia and 10,000ppm of plant-derived erythritol to hydrate and nourish the hair. Aside from that, this shampoo aims in helping to maintain the pH balance of the scalp and hair, resulting in more healthy-looking hair and scalp.
As it contains EWG Green Grade ingredients, you can guarantee that this shampoo will be gentle enough for the scalp.
Testimonies:
Upon using this product, users with dry and oily hair have claimed that this shampoo left their hair feeling soft and looking shiny after usage. The fragrances formulated in this shampoo as well has made their hair smell fresh after washing.
Promising review:
'I'm so glad I bought this. The hair fallout has diminished a lot, and the condition of my hair has improved. I use both shampoo and conditioner.' – Erin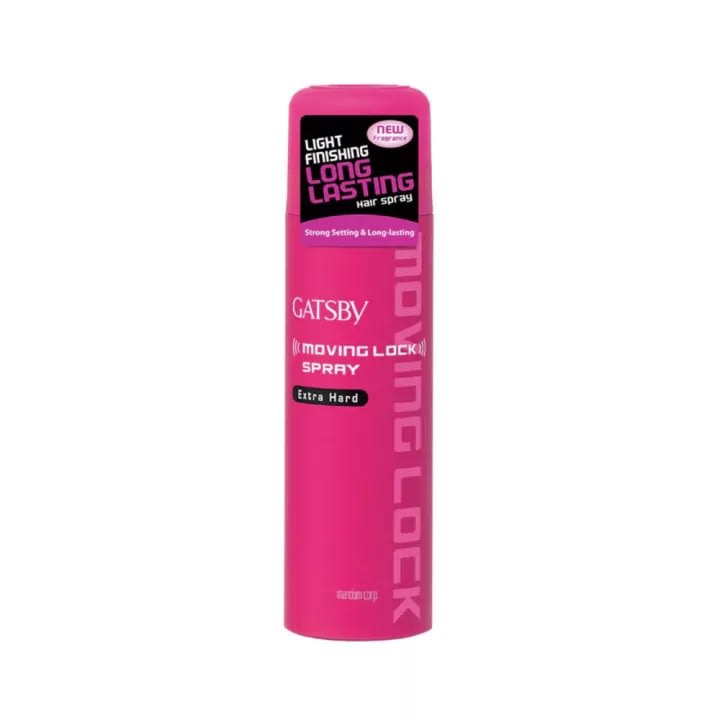 Check GATSBY Moving Lock Spray price below:
add_circle
Versatile with any hairstyle
add_circle
Unisex product
add_circle
Durable setting even in wet and humid conditions
Features:
This Gatsby spray, one of the most popular hair sprays in Malaysia, is excellent for finishing and completing your look. Both men and women can wear it since it provides powerful holding while remaining resilient. It features a fine spray of ultra-fine particles that coats the entire volumized head of hair.
To add, it instantly gives your hair a shine without making it "hard" and may be readily absorbed to retain any haircut. None of the rigidity and shine that spray paint generally produces will be projected. Even on rainy days, your hairdo will maintain its shape despite sweat or high humidity.
A mild green apple aroma that is quite refreshing is also provided by the spray.
Testimonies:
Many users have claimed that this hair spray does its job by keeping the hair intact and does not make the hair hard after spraying the product. 
Promising review:
'I have no problem with this product… it can hold for 8 hr working … recommended.' – Aiman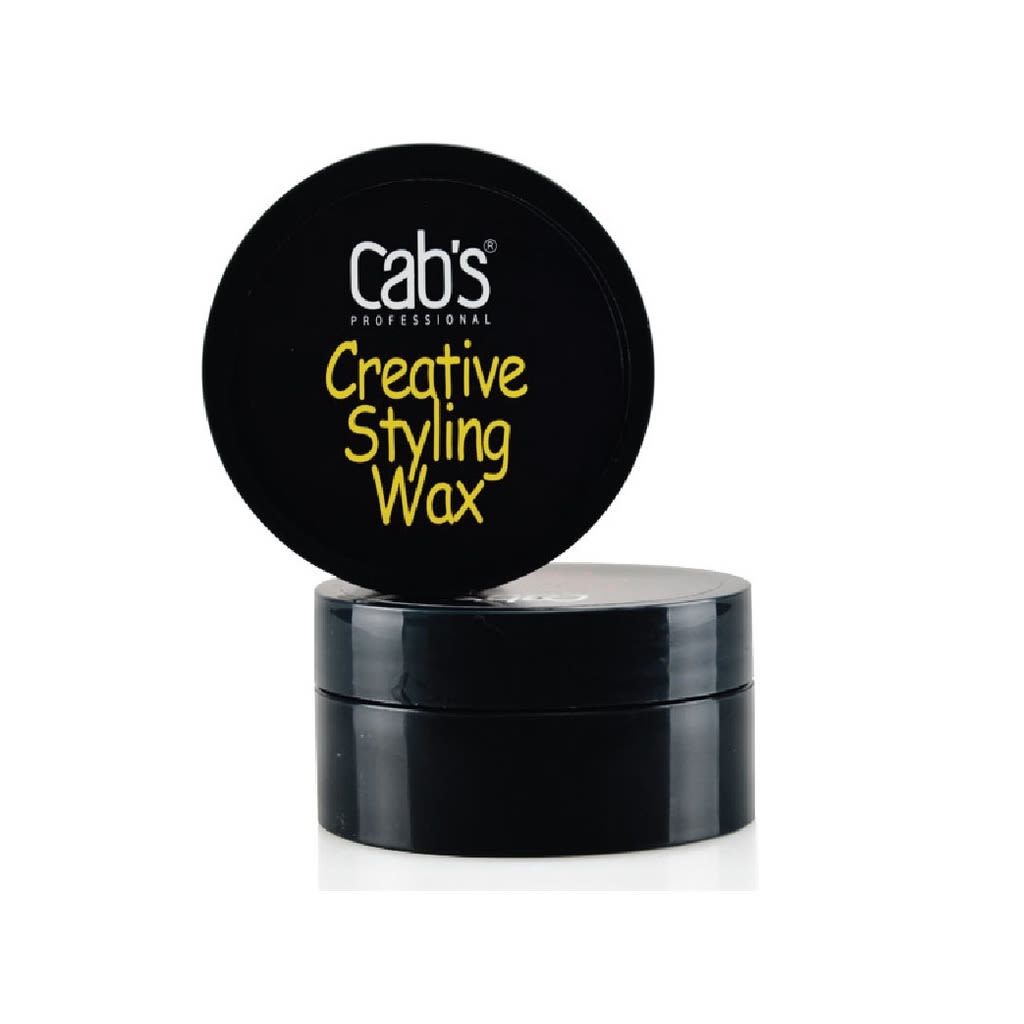 Check CAB'S Creative Styling Wax price below:
add_circle
Give a stronghold to the hair
add_circle
Beginner friendly
add_circle
Suitable for all kinds of hair
remove_circle
Can be a bit sticky
Features:
The formula of CAB'S Creative Styling Wax is made out of a selection of ingredients that will provide a strong hold to your hair. By applying this styling wax, you can keep your preferred hairstyle all day, all night, and even if you are exercising or playing sports.
Don't worry if you have never used a styling wax before as the texture of this product is beginner friendly and is easy enough to apply and mould into shape. Removing this product from the hair is easy as you will only need to wash your hair with warm water to loosen the wax off of your hair.
Testimonies:
Users have commented that this product is easy to use especially for beginners as they find it easy to create any kind of hairstyle. They also love that this product can be used on any type of hair.
Promising review:
'Smells great, good quality wax for hair. You get 2.64 ounces in the tub. The formula is non-greasy and works best at adding volume and holding to the hair. Looks like it doesn't take much to achieve desired results. Good for sculpting and styling the hair.' – Adam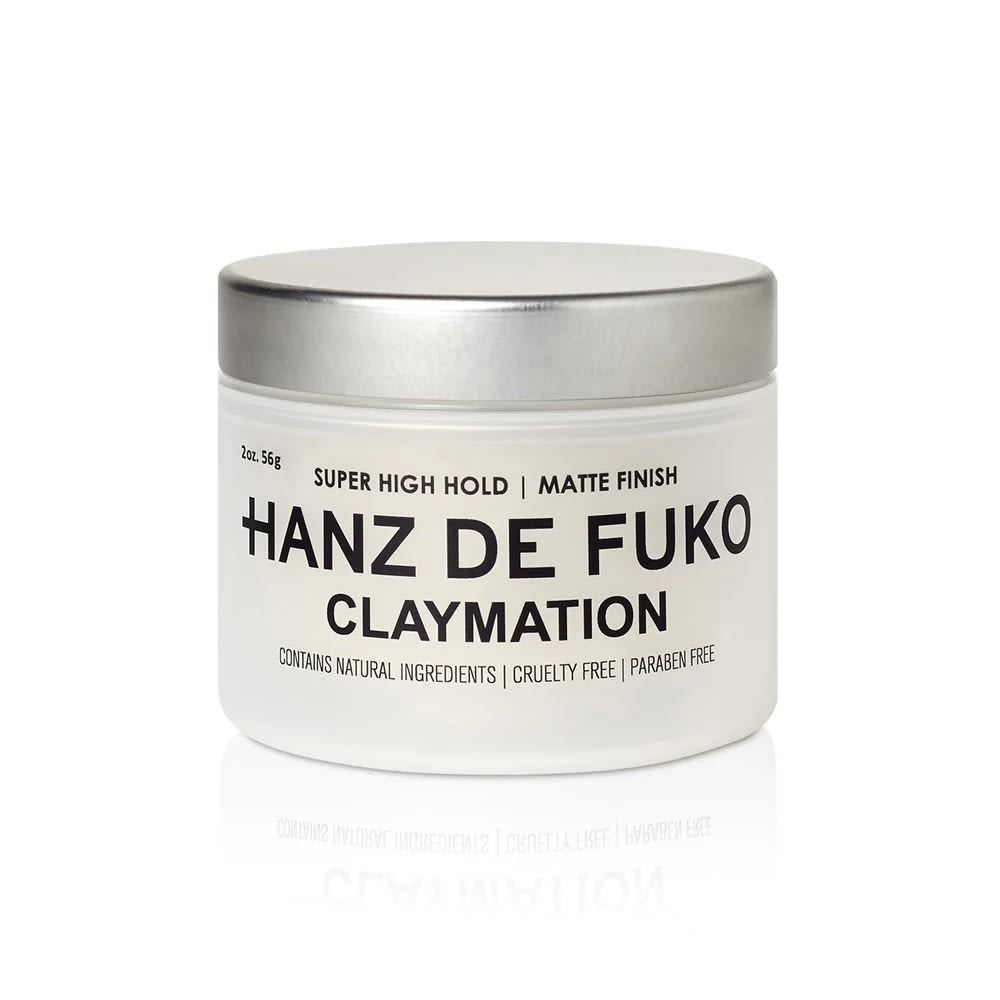 Check HANZ DE FUKO Claymation price below:
add_circle
Contains all-natural ingredients
add_circle
Provides flexibility when styling the hair
remove_circle
Might have to use a hair spray for a longer hold
Features:
HANZ DE FUKO's Claymation is a great organic hair wax option for those who are trying to opt for more organic products.
This hair wax claims to be a hybrid of clay and wax, making it a versatile option for those who have used styling wax or styling clay before. Aside from that, it contains all-natural ingredients that can provide powerful all-day nourishment from the roots to the ends of the hair.
Its key ingredients are jojoba oil which moisturises the hair and prevents hair loss, castor seed oil which strengthens the hair follicles and promotes hair growth, and lastly, sunflower seed oil which locks in moisture and helps keep hair healthy and strong.
Testimonies:
This product is a favourite amongst many for its flexibility and some have even commented that their hair feels nourished all day after applying this product. It's a great option for those with thick hair. However, there are a few that have said the product deconstructed their hair after four to five hours of usage.
Promising review:
'I've been using this for about four years now. It's my go-to hold. I have lightweight hair that makes it tough to hold its shape. But putting this in helps a ton with that. Very happy with it as my go-to product!' – Alex
Related articles