An inundate yet tested theory of gravitational pull that draws the female species to the male species is the latter's invigorating scent! As such, aside from men cologne, there are many items to help with maintaining a pleasant body odour.
As most know, sweating is an inevitable body reaction towards heat. It undoubtedly causes  bad body odour, underarm dampness as well as the unfortunate and embarrassing armpit stain. 
In the checklist of when pursuing the right deodorant, it needs to tick off the fact that it can neutralize the body's own natural scent so that it does not sabotage your choice of the right cologne. 
The deodorants that are sold in the market from varying brands fulfil numerous purposes. Without further ado, let's dive into the best deodorant for men reviews and selecting the right fit of deodorant for men's care below.
Check Nivea Visage For Men Deodorant Fresh Active Spray price below:
add_circle
Dermatologically proven for skin-tolerance
add_circle
Formulated to be gentle on the skin
If you are looking for a deodorant that beats the mundane and leave you feeling fresh whilst protecting your skin all day long, then the Nivea Men Deodorant Fresh Active Spray is for you. 
Compared to roll-on deodorants, spray types are great as a quick refresher on the pits.
Nivea has formulated this deodorant with a mild cool-care that revitalizes the body and effectively regulates perspiration. It also has a long-lasting freshness, all thanks to its ocean extracts. To top that, its 48-hour anti-perspiration protection definitely serves as a bonus in keeping the pits dry.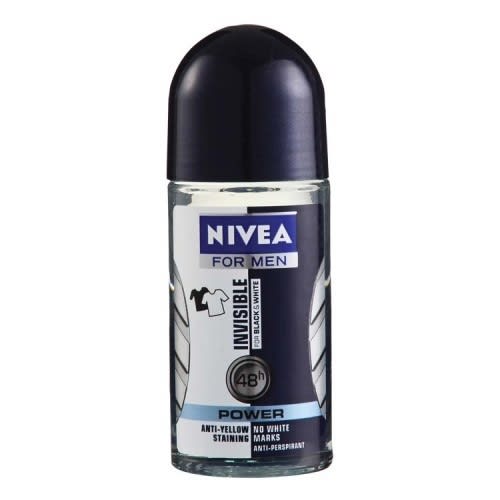 Check Nivea Men Deodorant Black & White Roll On price below:
add_circle
No alcohol, colourants, and preservatives
add_circle
Anti-odour, anti-perspirant and anti-stain technology
add_circle
Dermatologically proven on skin-tolerance
remove_circle
Not advisable to be used on easily irritated or damaged skin
If you yearn for a deodorant that prevents perspiration and leaves no liquid stains on your clothes, then say yes to the Nivea Men Deodorant Black & White Roll On. Thanks to its anti-stain technology, the deodorant provides 48-hour antiperspirant protection without staining both dark and light-coloured clothes. 
Formulated to suit most types of skin, the deodorant is crafted with no alcohol, colourants and preservatives. This option is also dermatologically tested!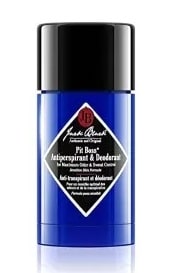 Check Jack Black Antiperspirant & Deodorant price below:
add_circle
Dermatologically tested
add_circle
Free of parabens, harsh sulphates and artificial colorants
add_circle
Cruelty-free; vegan,
Jack Black's Antiperspirant and Deodorant is what you need for a feel of an all-over scent that easily glides on the skin. With this deodorant, it'll exude long-lasting odour, minus the wetness. It's formulated to be gentle on the skin, made to not easily irritate the delicate skin of the underarm. 
This deodorant is concocted with 20% of aluminium zirconium tetrachlorohydrex gly. It's an advanced antiperspirant ingredient that works to reduce wetness in the underarm area and control sweat. Another key ingredient is Vitamin E, acting as an antioxidant to protect the cells from free-radical damage. 
Providing a soothing effect, it is all thanks to the product's aloe leaf juice extract, which is a natural emollient that hydrates, softens and smoothens the skin.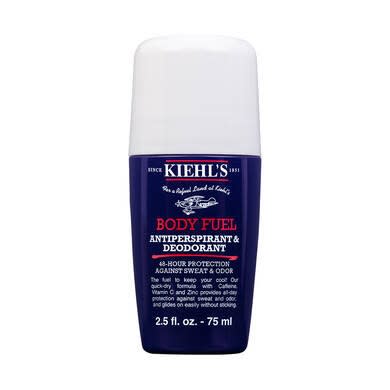 Check Kiehl's Body Fuel Antiperspirant & Deodorant price below:
add_circle
Clinically-demonstrated
add_circle
Pleasant fragrance
Are you feeling anxious over your excessive perspiring and is desperately looking for a quick-fix? This effective antiperspirant cum deodorant works to glide easily and dries quickly too, thanks to its roll-on application method. It has an energising scent that is infused with caffeine, vitamin C and zinc to leave you feeling and smelling fresh all-day, every day! 
This deodorant has been clinically-demonstrated to provide up to 48 hours of protection against sweat and body odour. The vitamin C derivative in this deodorant is compact with antioxidant benefits which help to boost radiance and smoothen the skin's surface. 
On the caffeine in this deodorant, they act as a stimulating agent to reduce inflammation as well as tighten and brighten the skin. Last but not least, the zinc gluconate in this deodorant purifies and soothes the skin.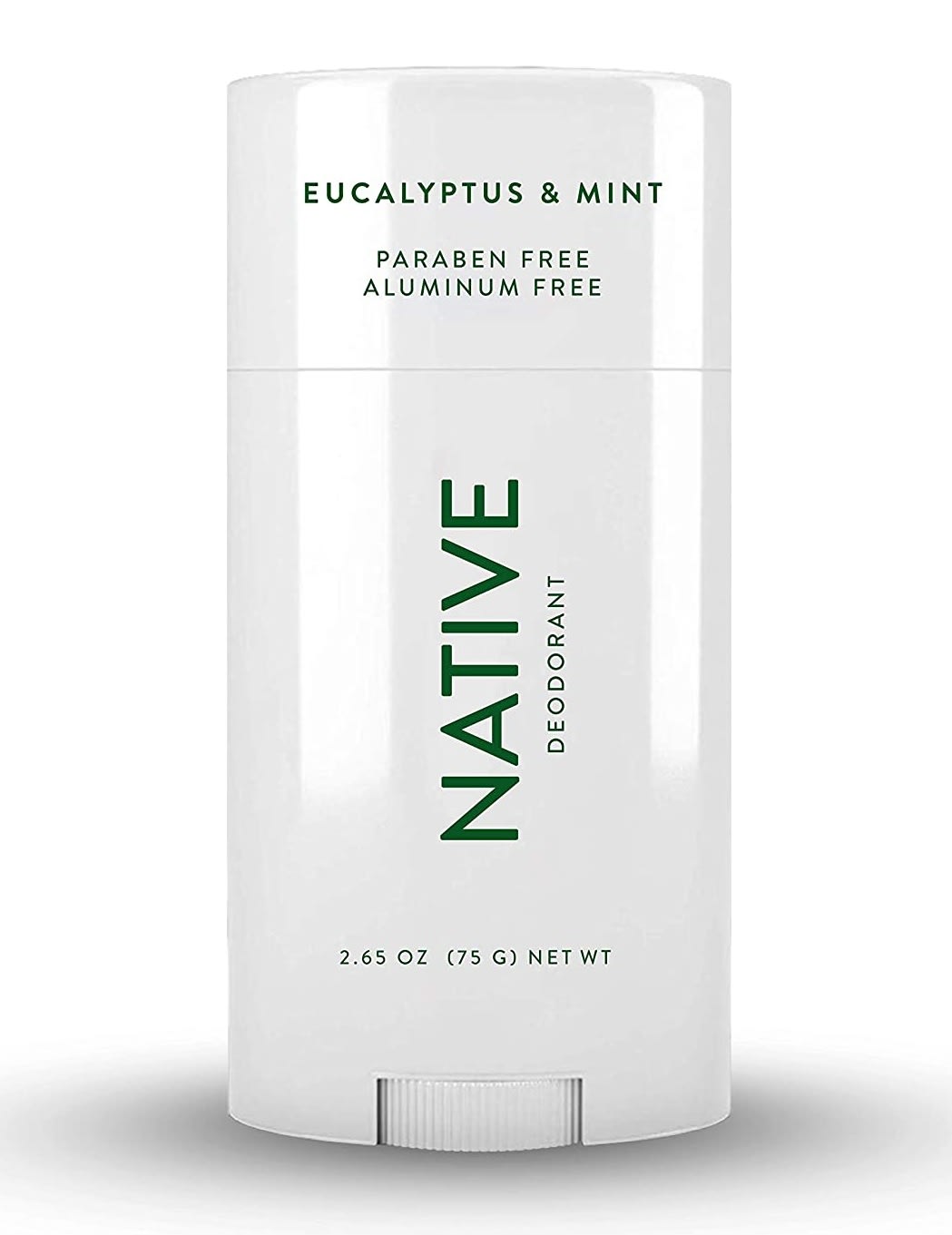 Check Native Deodorant - Natural Deodorant price below:
add_circle
Perfect for sensitive skin
add_circle
Doesn't contain baking soda
add_circle
Aluminium-Free
add_circle
No white stains
Some natural deodorants require a change in routine, such as not being easy to apply as compared to other types. Native deodorant does the opposite; they glide on smoothly and does not need to be warmed up or applied with fingers. It is so that it's effective against body odour and wetness. 
The deodorant is created without the presence of aluminium, parabens, phthalates and talc. It also comes in a variety of natural scents. Meanwhile, the caprylic/capric triglycerides in the formula derive from coconuts to ensure a smooth application on the skin, whilst the tapioca starch enhances the drying effect. 
Also found in the formula are baking soda and magnesium hydroxide contents to aid in neutralizing odour-causing bacteria. 
Its fresh fragrance, on the other hand, is courtesy of the sugar-based ingredient from starch - cyclodextrin, which releases additional scent throughout the day to assure a fresh scent. The award-winning formula of works great for both men and women. Fancy that!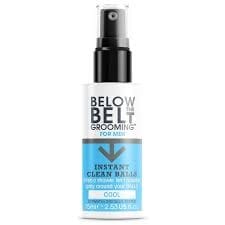 Check Below the Belt Grooming for Men price below:
add_circle
Gentle on skin
add_circle
Dermatologically-tested
add_circle
Quick absorption
add_circle
Provides a fresh after-feel
This spray deodorant makes for a convenient option when one's schedule does not permit additional shower time. Instead, it's a quick way to freshen-up on-the-go! 
As an easy-to-use deodorant spray, it comes in varying options such as Cool, Active, Fresh and Fragrance-Free; several options for you to suit your purpose. Whichever one you choose, they are clear and quick-drying which cleanses and refreshes the private areas. 
Not to surprise you,  but this spray also has a tinge of icy mint with a citrusy edge that leaves the skin feeling tingly and refreshed.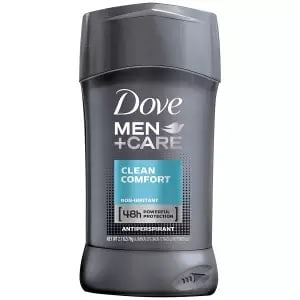 Check Dove Men+Care Antiperspirant Deodorant Stick Clean Comfort price below:
add_circle
Clinically-proven
add_circle
Has a non-irritant formula
add_circle
Soothes and conditions skin
remove_circle
Not suitable for wounded skin
Sweat-fighter, stink-blower and moisturizing booster? Say hello to the Dove Men+Care Antiperspirant Deodorant Stick. 
This deodorant fights off sweat without being too harsh on the skin. It provides 48-hour protection against sweat and odour. The dermatologically-tested deodorant has an advantage whereby it contains a moisturizing technology that protects the skin against irritation. 
With the combination of all of its effects, it will make you feel fresh and comfortable throughout the day. The crisp and subtle scent revitalizes you as you go about your day!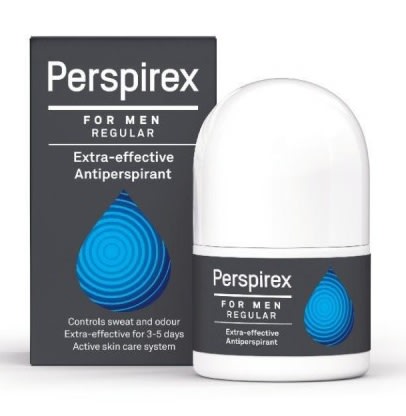 Check Perspirex Men Anti-perspirant Deodorant Roll-on price below:
add_circle
Clinically proven to effectively protect against perspiration for 3-5 days
add_circle
Soothing when on the skin
add_circle
Gentle on the skin
This antiperspirant is formulated for those who undergo severe perspiration issues. It offers serious protection against underarm sweat and odour for up to 5 days in one go. Like, wow! 
The deodorant contains a high-strength formula that is proven to be the most effective in the market. 
Its active ingredient is Aluminium Chloride Hexahydrate which reacts to water and keratin that's found in the sweat duct and prevent sweat from reaching the surface of the skin. Although the ingredient may cause skin irritation, Perspirex's active skincare system decreases skin irritation for a long-term and enhances skincare protection.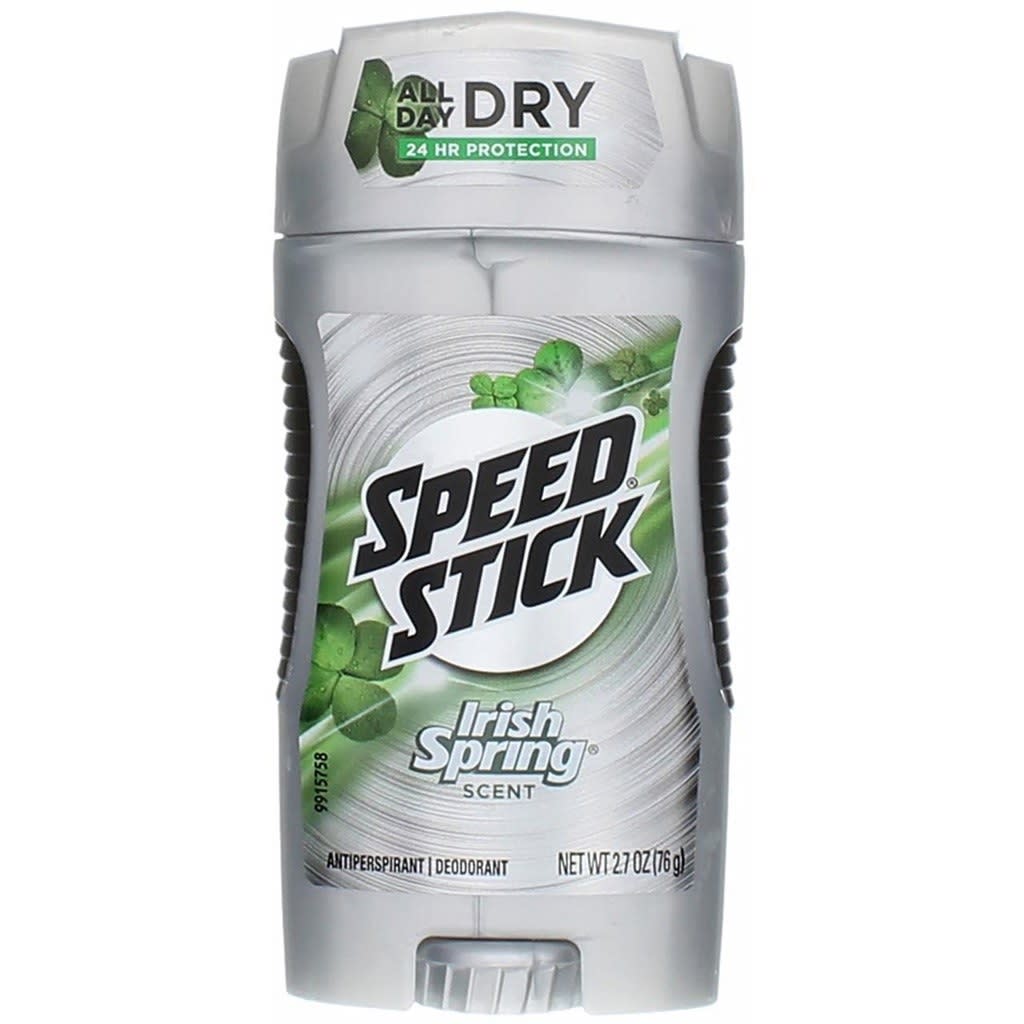 Check Speed Stick Deodorant price below:
Here's a fun fact for this deodorant - this winning formula has been tested by professional athletes. It has been proven to be unscented and assures a long-lasting optimum control of body odour. The deodorant also goes onto the skin smoothly and stays dry afterwards, leaving no stains nor residue. 
It contains ingredients such as micro zeolites which helps to reduce odour-causing conditions. The formula also has a bonus trait of being formulated without aluminium ions to prevent the clogging of sweat ducts and perspiration.
What causes odour at the armpits?
Stinky pits cause one to feel incredibly self-conscious and embarrassed of such an unfortunate fate, despite it being one of the most common issues that affect everyone. Luckily, there are many ways to combat armpit odour. There are several reasons as to what causes odour at the armpits:
Bacteria survive in moist environments such as armpits. By sweating, these bacteria break down certain types of proteins in the sweat to become acids. It is not the bacteria that stink but the by-products of the bacteria that break down sweat. 
Body odour occurs when bacteria break down sweat and is largely associated with the apocrine glands, which is where most body odours come from. The said glands release sweat when the body temperature rises as well as when it feels stress. These glands are found in the groin, pubic area and armpits. It clarifies why body odour often occurs in the groin area and armpits as well. 
Yes, certain types of food also play a role in causing body odour. Such of these foods are garlic, onions, cumin and curry that affect body odour. Sulphur-like compounds are emitted by the body when it breaks down these foods. The body then reacts by excreting sweat on the skin and in turn, produces body odour that is different from a person's natural scent.
Related articles