Expert In This Title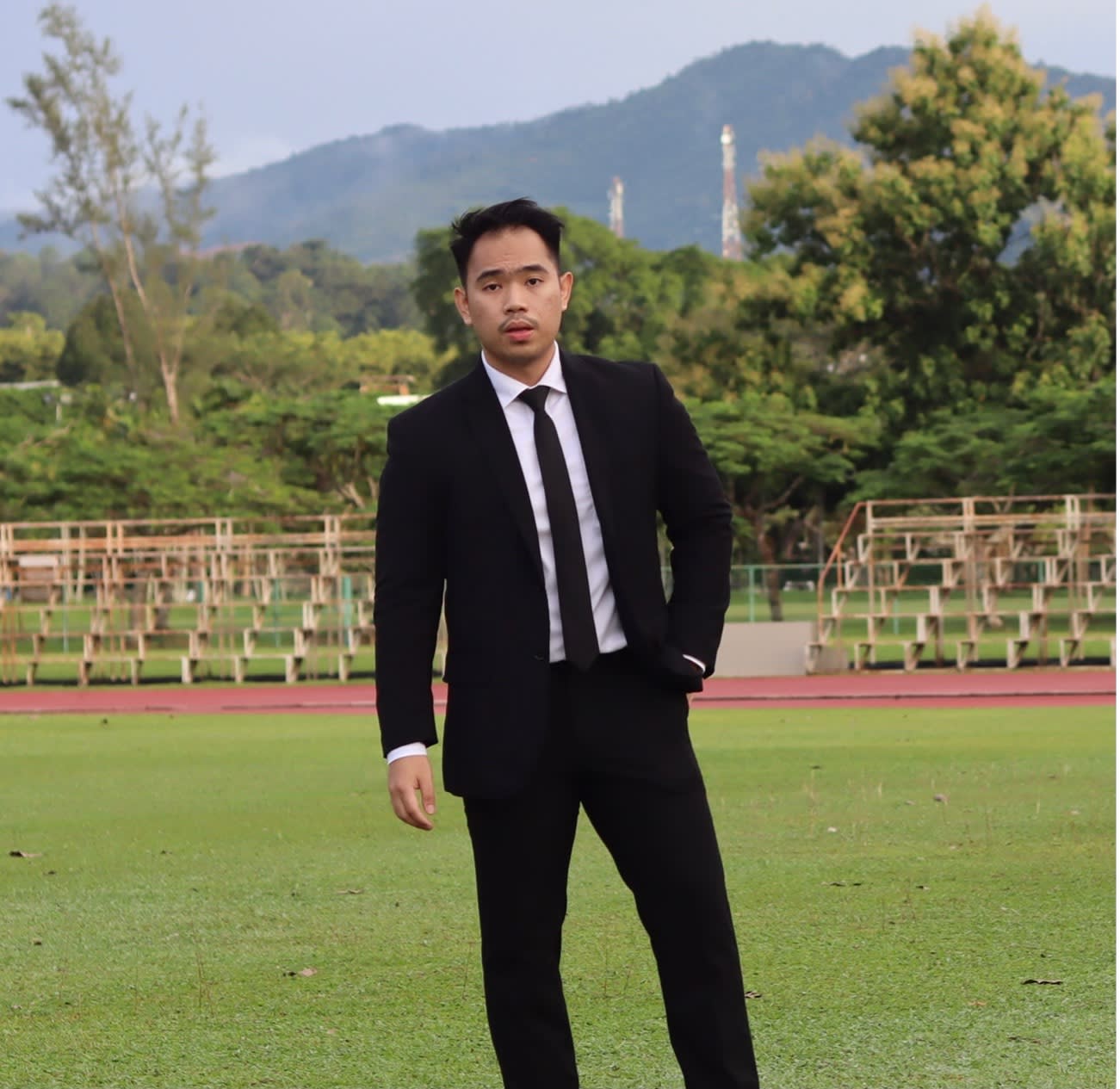 Content Creator/Perfume Connoisseur
Farith Mornias Fragrance
Farith Mornias Fragrance is a young perfume enthusiast and a content creator on YouTube, Instagram, Twitter, and TikTok. Being passionate about fragrances since he was 5, he believes that there's magic in perfume that makes it a great mirror to one's personality.
Fragrance doesn't only define one's personality. It's also a great tool to regulate temperament. Not only that, but it also gives others a good impression of the wearer. Investing in a good fragrance is essential regardless of who you are.
This week, we asked our Malaysian Fragrance Connoisseur to recommend the 5 best perfumes for local men that can help them kick it up a notch at their fragrance game, and here's what we got.
To quote Farith Mornias Fragrance, our local fragrance connoisseur, a great scent has a lot of power, but finding the one that is just right for you may be a challenge to some. If that's why you're here, you've come to the right place.
Whether you're looking for a beautifully scented gift for a loved one or seeking to find your trademark smell, our Expert's list of the top men's perfumes is here to help.
In this list, there are some fresh smells and some sweet oriental ones, but every one of them will definitely leave a positive impression on those who come in contact with the scent. And if you think you have tried it all, think again. 
Here are some Expert recommendations!
The Top 5 Best Fragrances for Malaysian Men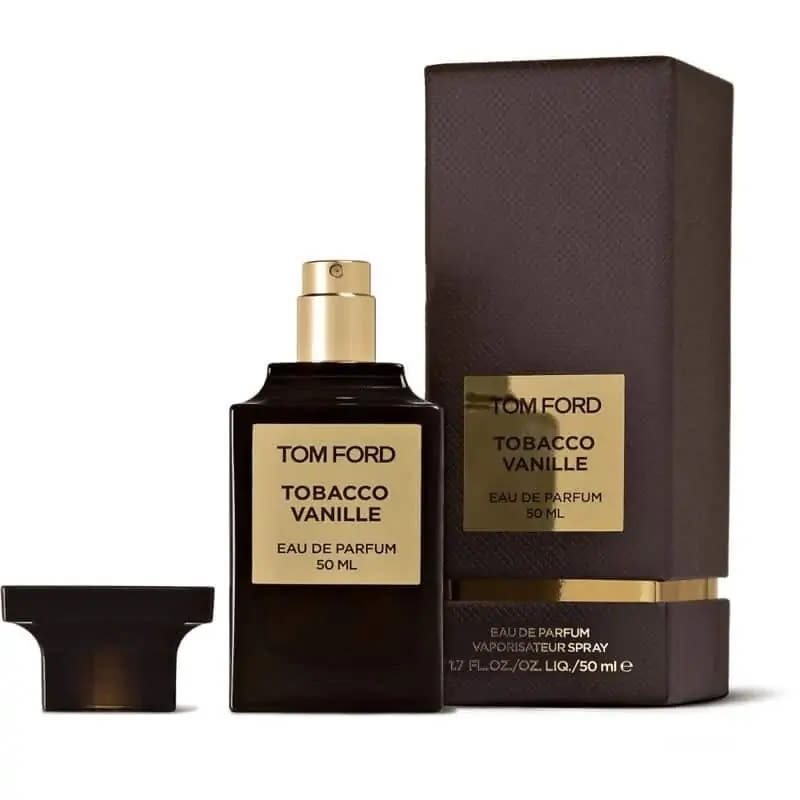 Check Tom Ford Tobacco Vanille price below:
The Tobacco Vanille is the best-rated men's perfume in this list. This particular perfume will not disappoint you with its sumptuous, warm, and classic scent. Many people say it smells like an English gentleman's club, with rich spices, vanilla, and tobacco flower that leaves a strong impression. It's the ideal choice for men who wish to stand out. 
Scent and Notes
Tom Ford reinvents the classic tobacco and combines it with creamy tonka bean, vanilla, chocolate, dry fruit accords, and sweet wood sap for a modern, luxurious, and intoxicating exuberance of power and confidence. The Tobacco Vanille is a rich and dense spice perfume with hints of cinnamon cloves, plummy musk notes, dark aromatic tobacco, and dark vanilla notes that lasts up to 10 hours and is pleasant to wear at the right dosage.
Expert Testimony
Besides the mesmerizing smell of tobacco leaves and spicy notes, the design of the bottle and packaging is a large part of the reason why many men and women alike love the Tobacco Vanille. Carved with great craftsmanship, the flacons are in the shape of an elegant chess piece, lending colossal beauty to a dressing table or grooming area, along with a premium chocolate-brown set-up box. The presentation in itself speaks volumes to the quality of the perfume.
Concentration:

EDP

Top Notes:

Tobacco Leaf, Spicy Notes

Middle Notes

: Tonka Bean, Tobacco Blossom, Vanilla, Cacao

Base Notes:

Dried Fruits, Woody Notes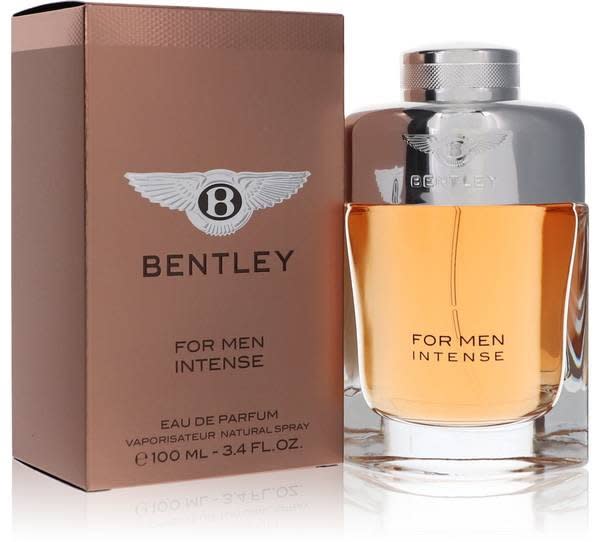 Check Bentley for Men Intense price below:
With the Bentley Intense, a provocative men's perfume, you can easily become the centre of attention at any event. This blend of balsamic, woody, and spicy accords is further infused with rich ingredients and will instil confidence in the wearer with just a few sprays despite its sub-RM300 price. 
Scent and Notes
The perfume begins with top notes of citrusy bergamot, herbal bay leaf, and black pepper, creating a sensual and alluring blend that immediately captures the olfactory senses. Its middle tones create an enchanting exotic ambience, and the base notes bring the cologne to a close, leaving a highly manly and appealing perfume that no one can miss. 
Expert Testimony
Thanks to its powerful concoction of Rum & Leather, you'll love the product for its masculine smell. According to online reviews, for most people, the Bentley Intense starts with a boozy note and gets quite leathery as it dries down, making it a perfect pick for a boys' night out cologne. Moreover, its beastly performance makes the scent lasts for at least 8-9 hours on the skin.
Concentration:

EDP

Top Notes:

Zesty Bergamot, Herbal Bay Leaf, Black Pepper

Middle Notes:

Invigorating Cinnamon, Sugary Rum, African Geranium, Clary Sage, Woody Notes

Base Notes:

Patchouli, Oriental Incense, Cedar, Benzoin and Potent Leather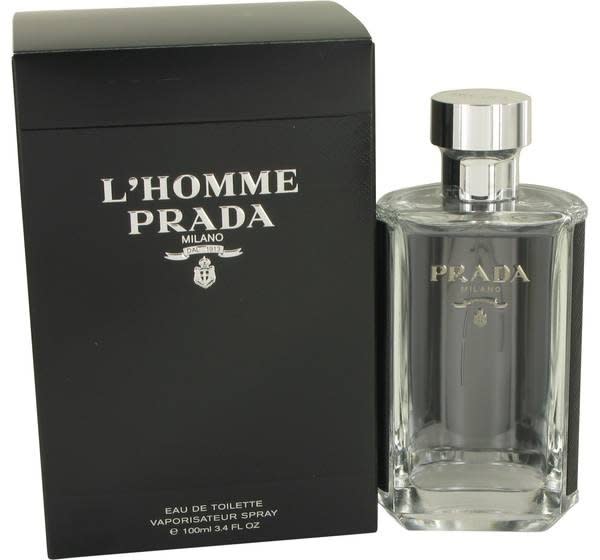 Check Prada L'Homme Cologne price below:
Prada's L'Homme cologne for men is designed to depict the duality of masculinity by combining Prada's characteristic amber and iris in one perfume. The L'Homme EDT is a solid fragrance that feels mature, soapy, and powdery, appropriate for a day at the office thanks to its six-to-eight-hour longevity and outstanding silage.
Scent and Notes
Prada's L'Homme opens with an iris note that brings refreshment along with other warm powdery elements. The iris goes nicely with the neroli and violet notes, which are all encased in Prada's signature amber.
Although the composition is sweet, there are no fruity or candied notes in it, simply a mild flowery sweetness. L'Homme is a straightforward cologne with a robust base of cedar, subtle pepper, and a touch of patchouli to keep things from being too feminine. This is a perfume that can be worn by both men and women.
Expert Testimony
The smell is simple but fantastic despite its passable longevity and projection. Besides that, the product's amazing iris and amber note, which is a signature touch by the brand, is adored by users. Fresh and a little sweet, with only a little development but some nice floral accents, this is an excellent alternative for a man seeking something subtle for business or more formal occasions.
Concentration:

EDT

Top Notes:

Neroli, Pepper

Middle Notes:

Iris Amber Violet, Geranium

Base Notes:

Patchouli, Cedar, Sandalwood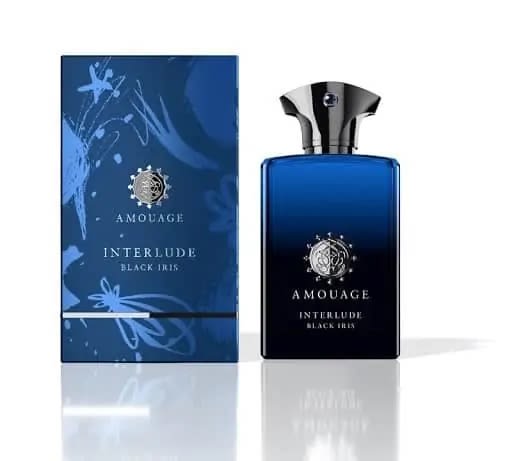 Check Amouage Interlude price below:
If you're looking for a long-lasting perfume, the Amouage Interlude is the way to go. The perfume has a spicy, woody scent inspired by chaos and disarray, with an interlude of harmony at its core. Interestingly, reviews suggest that the perfume lasts a good 24 hours on the skin, and days on clothes!
Scent and Notes
When you first apply a spritz of Interlude, it's like unleashing a large, powerful beast that oozes strength through note juxtaposition as it has a rock-solid backbone of oud and frankincense, among other things. 
The Amouage Interlude is a spicy-woody scent that opens with zingy bergamot, oregano, and pimento berry oil, generating conflicting intervals that are balanced by aromatic notes of amber, frankincense, opoponax, cistus, and myrrh. The base notes of leather, agarwood smoke, patchouli, and sandalwood create layers of depth and texture that linger. 
Expert Testimony
While its strength might lead one to believe it is a winter scent, customers from warmer climates adore the smokey resinous oud scent. It's a casual wear fragrance that can be worn with confidence on a date or just for everyday use where you don't feel like reapplying after 8-12 hours.
Concentration:

EDP

Top Notes:

Oregano, Pepper and Bergamot

Middle Notes:

 Incense, Opoponax, Amber and Labdanum

Base Notes:

Leather, Agarwood (Oud), Sandalwood and Patchouli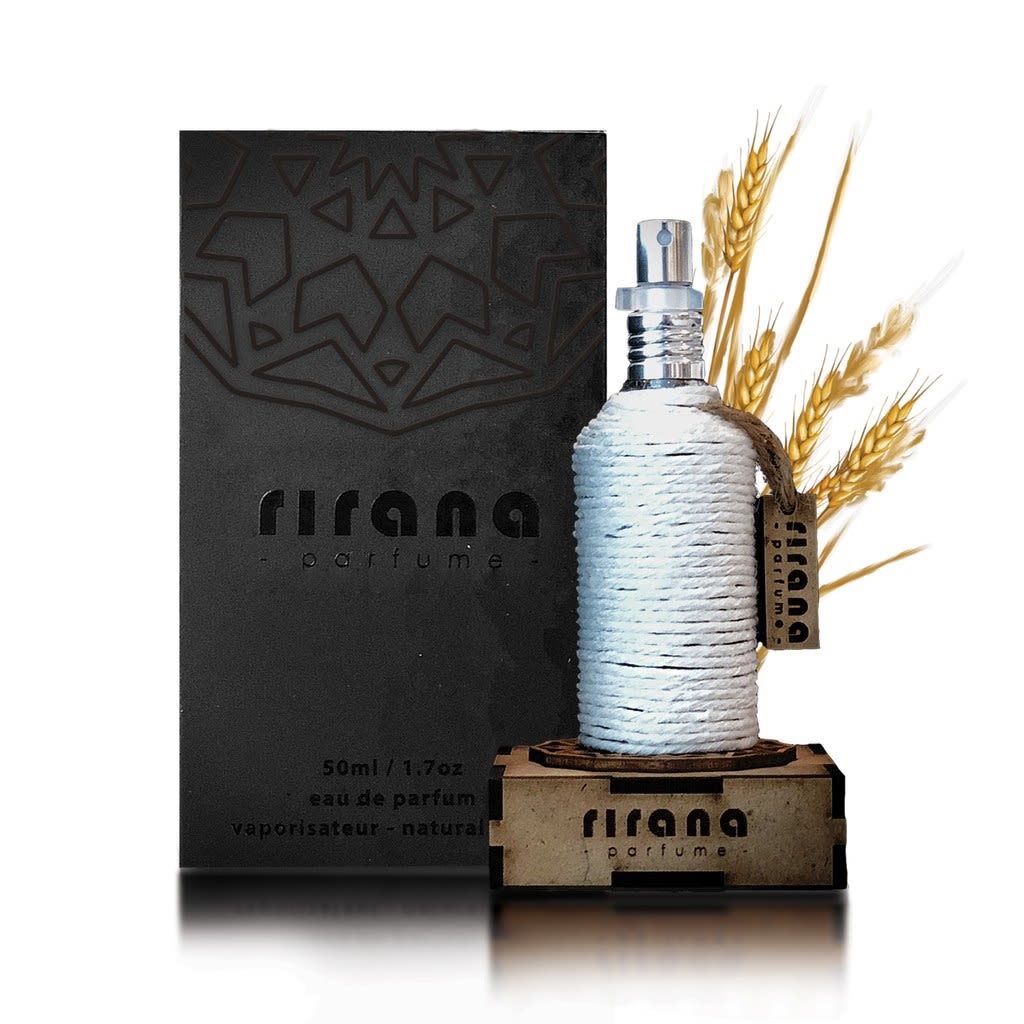 Check Rirana Wood Cereal price below:
The Rirana Wood Cereal has a rich, dark woody scent with a sweet undertone that delivers bravery, mystery, and complexity with every spritz. This fragrance is not only sold locally in Malaysia, but also in the international market, so it's comparable to other global brands. It's certainly one of the best local ones out there!
Scent and Notes
On the opening, it has a sweet layer of note with a robust acidic peat aroma, which is gradually replaced by a woody smokey note from the sandalwood and oud that creates a mysterious and sophisticated layer of scents. Made for both men and women, the longevity and silage of the perfume are impressive, lasting 7-8 hours on the skin, with soft to moderate projection. 
Testimony
This fragrance may appear feminine to some, but it's still perfect for men. For women, the scent represents a successful woman with good taste and a decent career, while for the opposite gender, it displays a romantic side of a true gentleman. Another plus point worth noting is that the perfume can be worn on daily in both cold and hot weather, making it a flexible option for many!
Concentration:

EDP

Top Notes:

Oat, Wheat and Dried Fruits

Middle Notes:

 Peat and Spicy Notes

Base Notes:

Benzoin and Sandalwood
---
How do I pick cologne that's best for me?
Know what you're doing for the day
If you're working under high temperatures for long periods of time, fragrances with fresh and clean scents are recommended. These fragrances will also work well for offices or air-conditioned locations.
Observe your outfit
Perfume should be the last touch of an outfit. 

For example, when you're wearing suits and ties, brands like the Tom Ford Oud Wood & Roja Enigma would fit best. If you're in sports attire, it's probably wiser to use Nautica Voyage and Dior Sauvage.
---
What are the rules for fragrance application? 
Before deciding on how and where to apply perfume, one needs to ascertain what kind of perfume fits their plan for the day most. Once you do that, here are some general rules that Farith Mornias Fragrance practices:
1 spray at each side of the neck 
This will allow you to observe and enjoy the development of the fragrance throughout the day. 
1 spray at the back of the neck
To create a beautiful lingering silage or scent trail whenever we walk past someone else. 
1 spray at each side of the chest 
This will ensure that that our perfume is noticeable.
1 spray at each of the elbow/sleeve/arm of the shirt
This should project the perfume further especially when performing hand gestures and walking past others.
---
How do I make my perfume long-lasting?
Here are some general rules to make your perfume long-lasting.
If the fragrance has a weaker scent,

don't be afraid to overspray

.

Then,

layer the fragrance with an Iso E-Super Perfume

like the

Molecule 01 by Escentric Molecule

. Its clean scent will enhance the base note of any perfume and thus makes them last longer. 

Apply the perfume on your clothes

rather than on your skin as fabric is a good carrier for the perfume and will make it last longer. 

Apply some moisturizer on your skin before applying the fragrance

as perfume will last longer on moisturized skin. 

Do not rub your skin after applying a fragrance.

Not only will this destroy the top notes of the fragrance, it will also affect its performance down the line. 

Utilize the lotion, shower gel or aftershave that comes with your fragrance purchase.

They will complement the perfume in terms of scent and longevity.
---
Is there a way to keep my fragrance from going bad?
According to Farith Mornias Fragrance, to keep your fragrance from going bad, you must protect them from sunlight and humidity. Always store your perfumes in a dry and dark place.
Additionally, always make sure that the bottle is tightly sealed after every use to keep the perfume from getting oxidized. Avoid shaking the perfume bottle for the same reason, as stale air may compromise the quality of your perfume.
---
Related articles