The weather in Singapore speaks for itself. It's humid all year round with some rainy and haze season. There is nothing much we can do to control the weather outside, but we can make a difference for ourselves better in our homes.
A popular option to cool down are air-conditioners, but that's expensive. Instead, nothing beats the practicality and affordability of a ceiling fan. Modern-day fans offer a great range of function and design, and with that, here are ceiling fans worth your time if you are looking into purchasing one for your home.
How to install a ceiling fan:
Assembling a ceiling fan is not rocket science as long as you follow the instructions carefully. Before you start, make sure to:
Shut off the circuit breaker box
Choose an outlet that can/is strong enough to support ceiling fans
Make sure the location of the new ceiling fan is not cracked or damaged
Read the fan's manual for any other additional safety instructions (crucial!)
Have a clear amount of workspace with no obstacles
We'd advise to assemble the motor first, mount it onto the ceiling, then only mount up the assembled blades. After that, carefully install the light fixtures, followed by the pulling rod (if any).
Your fan should come with full manual instructions to install it. Generally, most fans should be installed like this:
Turn off the power, and uninstall the fixture (assuming there was a light or existing fan, and you're replacing it with the new fan).
Remove the electrical box carefully to prevent damages to the ceiling.
If the electrical box seems stuck, use a stick (or similar) to gently yet firmly tap the box to loosen it.
Install your fan's brace. Make sure the brace can support the weight of the new ceiling fan.
Proceed to install the fan's motor together with the fan's canopy (which should be assembled).
Attached the assembled fans.
Install the lights.
Test the fan,
And you're done! Be sure that you read full instructions for installing your new ceiling fan. If everything else is too complicated, it's best to contact a professional electrician.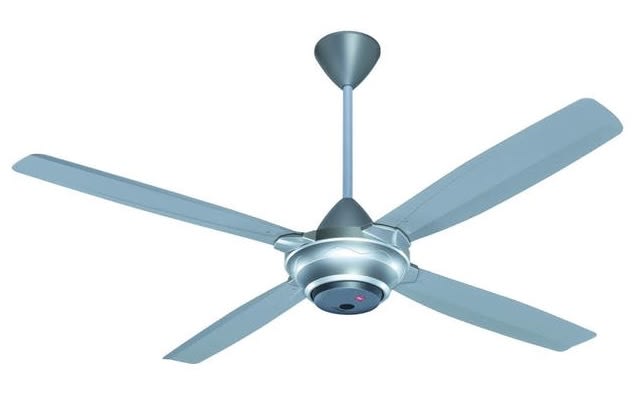 KDK M56SR ensures your room is cool, literally and figuratively. With three speed selection options and a sleep mode function, this fan is versatile for just any weather.
There are a few safety measures incorporated, such as fall prevention of blade, a safety wire features and a thermal fuse which prevents overheating or power surge. It is also sleek in design, so you'd get a powerful yet good looking fan in your home.
---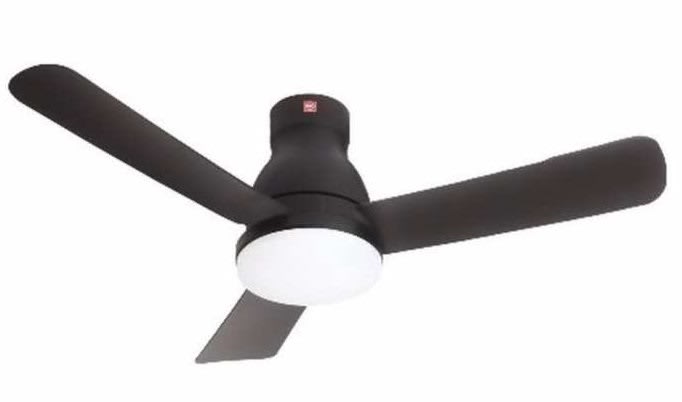 Minimalists may find KDK 48" the ceiling fan of their choice especially since it is both a fan and a light which complies with the whole minimalism principle. Besides that, this fan is ideal for homes with low ceiling, so you may want to consider it if your living room or bedroom is shallow.
It includes a 9-speed selection, sleep function and on/off timer for your convenience.
---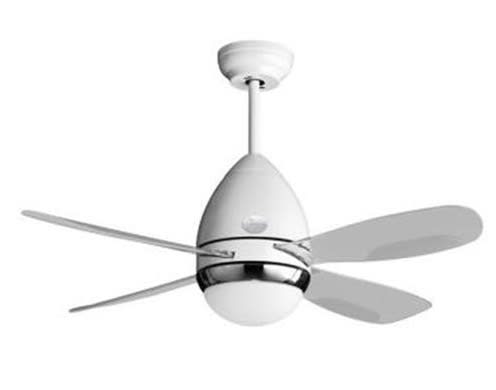 Having a remote control makes life so much more convenient, hence the Mistral Dfan 507 42" Ceiling Fan. This fan comes with 6 speed-selection for even distribution of cool air within the vicinity. It also has a LED light intact for your convenience.
---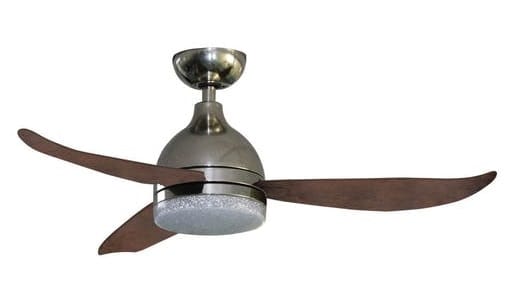 Even in the hottest most humid days, Fanztec 48" Ceiling Fan has got you covered. Head over to your bedroom to cool off with its 6-speed selection. What's more amazing is that the fan can run comes in a reverse and forward mode which gives you the privilege of controlling air flow.
---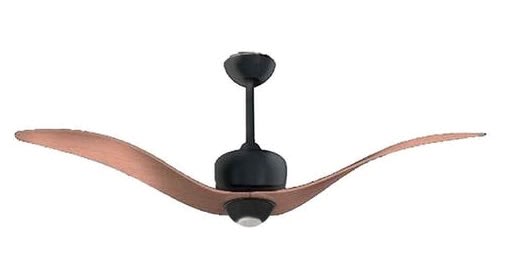 The best part about Europace ECF7521S 52" Deluxe Inverter DC Ceiling Fan is its aesthetic; such style is meant to be shown off in your living room. This fan comes with led light and 6-speed setting that's equipped with memory function. Best of all, it is highly energy efficient thanks to the Taiwan Inverter DC Motor.
---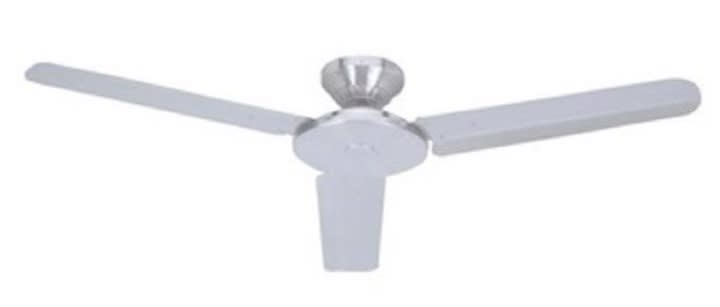 If you are living in a HDB flat, you may want to consider the Universal ELM2000 48inch Elmark Ceiling Fan. All you'll need to do is embed the motor directly onto the hook from the ceiling. The warranty that comes with this wonderful 3 blade fan is also 3 years, which is massive in comparison with many other models.
---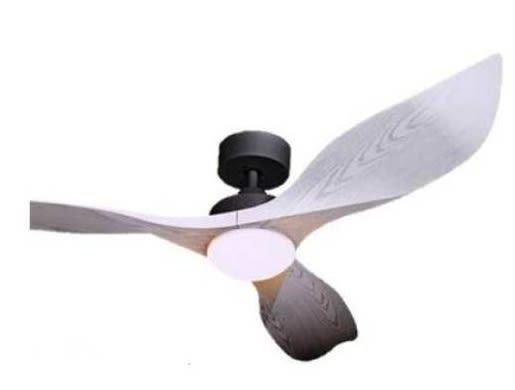 AMASCO Ceiling Fan Wale DC 41" is the best kind of companion while you are busy at work in the kitchen. Featuring a 6-speed reversible blade and RPM of 50 to 228, it guarantees to keep you and your surrounding cool. Besides that, it comes with 3 tone LED light in case you want a change in the mood of the setting.
---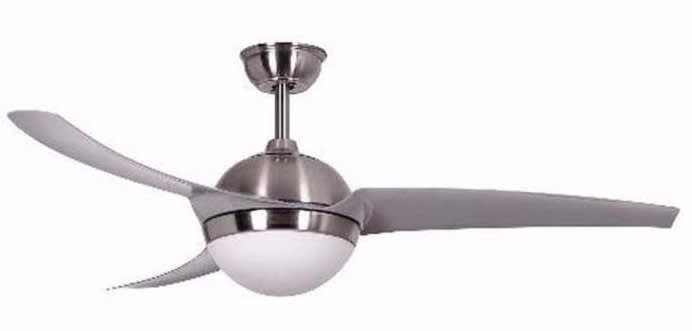 You may want something stealthy and large for your living room. Hence the Acorn 238 52″ Ceiling Fan. In sleek matte silver, this ceiling fan features a Super 188 motor, wind power of 2.8m/s and RPM of 125 to 230. The fan also comes with a remote control and a light kit for your convenience.
---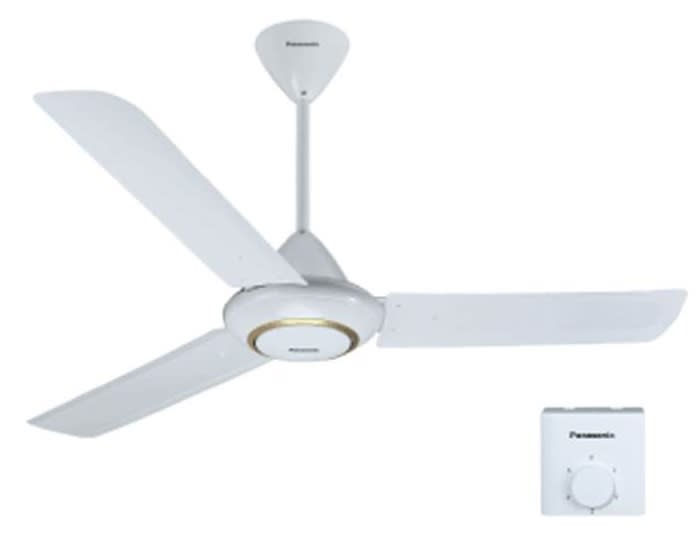 Reminisce the old times with this classic and improved Panasonic F-56MZ2 56-Inch Compact Ceiling Fan. You will be able to feel the air from high ceilings, and even if you don't, there is a 5-speed selection for you to manoeuvre with. There is also multiple safety feature such as having fall prevention blades, safety wire and a thermal fuse.
---
Disclaimer: The pricing shown is just a good indication of how much these products are worth. The prices could change based on the e-commerce promotions that are going on. If some of the products are not available, do email us at [email protected] Thank you!