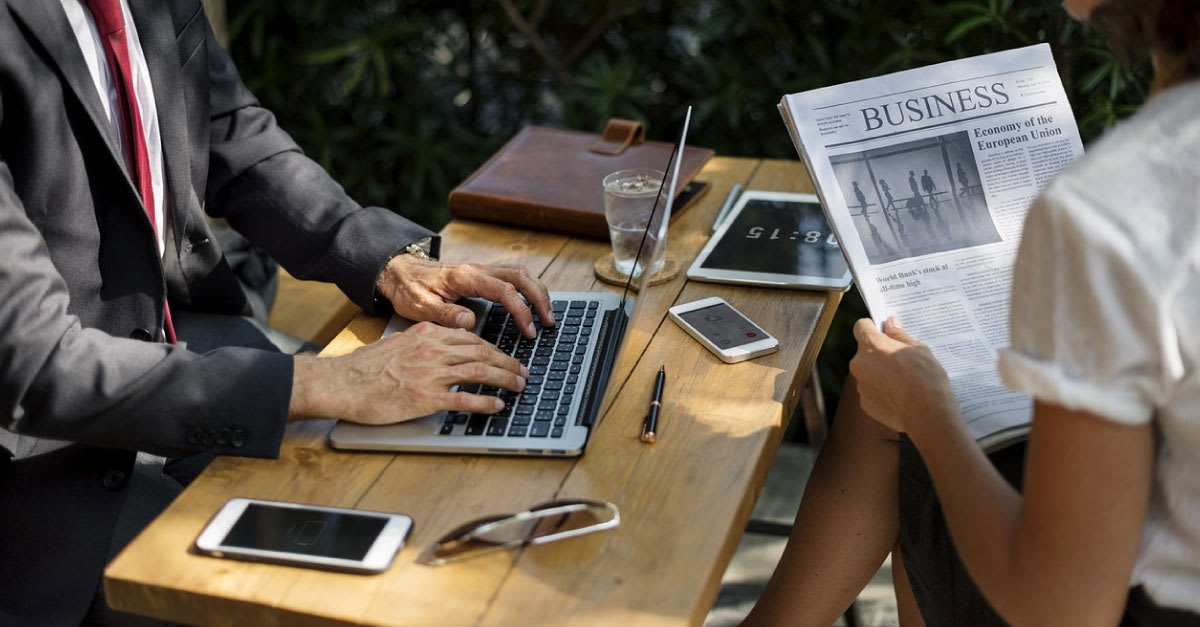 It's no doubt that in this day of age, you have to stay connected no matter where you are as the more connected we are, the heavier our responsibilities become, relationship and chore-wise. With these easy to carry mobile hotspots, they will help you to stay connected, lightning quick!
1. ZTE MF65 Wireless Hotspot
Best mobile hotspot for international travel
Price from RM177.30
Always on the move and constantly frustrated over the unstable internet connection? Look no further! The ZTE MF65 Wireless Hotspot allows you to stay online easily as you can use any SIM card inside of it.
Its small size allows you to carry it around without feeling the extra baggage. You can also share your internet connection with up to 10 Wi-Fi devices, making it perfect for small groups.
As much as owning a mobile hotspot can be convenient, some of us don't exactly need it at all times. Nor do we travel often. In situations like this, a good alternative would be if to rent a mobile hotspot for travel.
RoamingMan, a pocket WiFi rental provider, lets you rent portable WiFi to more than 100 countries. You're guaranteed affordable prices that won't break your bank while staying connected to the world 24/7.
What we like is how they provide unlimited high-speed 4G internet that can be shared with your friends and family (up to 5 devices at a time). And with a battery life of up to 12 hours, there's really nothing to complain about. However, we would advise you to look away from your devices every once in a while to enjoy what's around you.
The pickup and return process is also straightforward and hassle-free. Just collect your RoamingMan device from the designated counters at KLIA or KLIA2, and you're all good to go! So, whether you're touring the whole of Asia (RM 22 per day for any Asian country) or worldwide (RM 32 per day for all 138 listed countries), RoamingMan has got you covered!
2. Xiaomi ZMI MF855 4G Wireless Hotspot
Best mobile hotspot with best battery life
Price from RM222.00
There are times when we want to download or stream a high-quality video, but the internet connection is just downright horrible and your video is taking forever to buffer. Why not check out the Xiaomi ZMI MF855 4G Wireless Hotspot that guarantees speed and packs a punch?
With 4G high-speed transmission, you get to enjoy download speed that reaches up to 120 MBPS. Also, with its built-in 7800mAh lithium-ion battery, it will not die out on you during a movie.
3. Huawei E5573 4G Portable Hotspot
Best cheap LTE mobile hotspot
Price from RM130.00
Looking for an affordable yet reliable mobile hotspot these days is like finding a needle in a haystack; close to impossible. The Huawei E5573 4G Portable Hotspot may just solve all your woes of finding such a mobile hotspot.
It supports most telcos in Malaysia and allows up to 10 connected users in one go. The sleek, minimalist design also makes it look attractive with its minimalist design.
4. Maxis MF910 4G LTE Portable Mobile Hotspot
Best for home, car use, and live streaming
Price from RM250.00
You can now vlog those beautiful sceneries while in the car on a road trip thanks to the Maxis MF910 4G LTE Portable Mobile Hotspot. With amazing speed and stable internet connection, you'll be able to post everything you've recorded with a click of a button.
5. Alcatel EE40 Y853 4G 150mbps Mobile Hotspot
Best high-speed mobile hotspot for gaming
Price from RM179.00
With rapid speed being one of the most crucial points in surviving today's internet world, the Alcatel EE40 Y853 4G Mobile Hotspot will never let you down. Its speed supports up to 150mb/s for 4G, and up to 43.2mb/s for 3G.
Easy to use, its auto setting requires no adjustments from the user at all, and its size makes it easy for you to carry it around. It can also function as a power bank, perfect for mobile gamers who wants internet and power juice!
6. TP-LINK M7310 4G LTE Portable Hotspot
Best for camping
Price from RM0.00
Going somewhere that has bad internet coverage? The TP-LINK M7310 4G LTE Portable Hotspot will help you stay connected 24/7. Also, it comes with a screen display for better ease of usage.
7. D-Link DWR-932C 4G LTE Portable WiFi Hotspot
Best mobile hotspot with no contract plans
Price from RM369.00
Sometimes, it is a hassle to sign up for a portable mobile hotspot. Not to mention, one can be reluctant to get tied down with a contract for a long period. The D-Link DWR-932C 4G LTE Portable WiFi Hotspot requires 0 contract plans where you can roam freely (literally) without paying additional monthly fees.
Disclaimer: The pricing shown is just a good indication of how much these products are worth. The prices could change based on the e-commerce promotions that are going on. If some of the products are not available, do email us at [email protected] Thank you!