To every mom out there, congratulations, you did it! Everything about being a mom is an experience: from labour to breastfeeding. You've got to embrace the latter because breastfeeding provides all the nutritional needs of your child in the first six months of life.
With the help of breast pumps, every mom can experience a pleasant pumping process. Here's a list of various breast pumps for wonder moms out there.
Breastfeeding?
Both methods offer significant pros and cons over the other, so there's no clear winner here. However, knowing which ones to suit you best is difficult.
On breastfeeding, it creates a special bond between the mother and her child. For example, the breastfeeding activity will trigger the mother's body to receive signals and produce nutrients in her milk base on what her baby needs.
Breastfeeding also helps the body to adapt to the natural schedule of producing the right amount of breastmilk so that oversupplying doesn't happen. Moreover, it's affordable!
...Or breast pumps?
But in today's hectic world, demands less free time to your baby (unless you're a stay-at-home mum). Hence, this is where the breast pump comes in. Breast pumps let you milk into a bottle whenever you can instead of when your baby wails for it.
This means you do not need to be by your baby's side all the time when they get hungry. That leads to more breaks for you as well as better control over feeding time and eliminating the chances of sore nipples.
If you incorporate both methods at the right times, you get to enjoy the benefits from both worlds!
More: Here are 7 Baby Formulas for Your Little One's Nourishment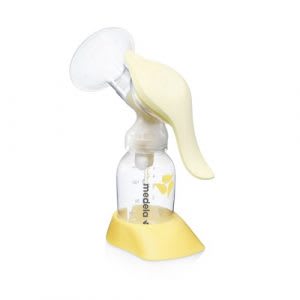 Medela Harmony Manual Breast Pump
RM 171.23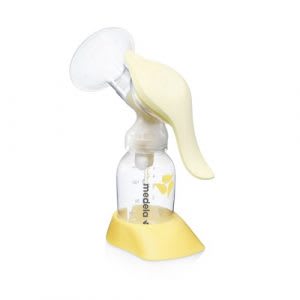 To first-time moms, this manual breast pump is here to help you enjoy the experience of breast pumping. Medela Harmony has an ergonomic swivel handle that is designed to twist, so moms can always get the best comfortable angle for pumping milk. Thanks to its lightweight design, carrying a breast pump around has never been this easy.
---
More: 7 Best Baby Milk Formulas That Are Just Right for Newborns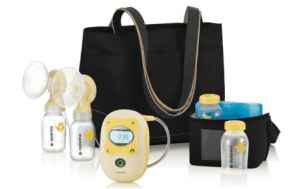 Medela Freestyle Breast Pump
RM 1599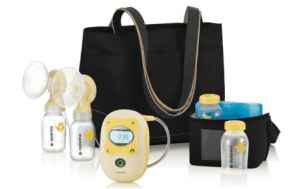 The fact that this is an electric pump saves moms a lot of time and its double pumping feature drains the breasts effectively to maintain adequate breast milk supply. Most of Medela's electric pumps are equipped with 2-Phase Expression technology that simulates the baby's natural sucking behaviour to provide maximum comfort for moms.
---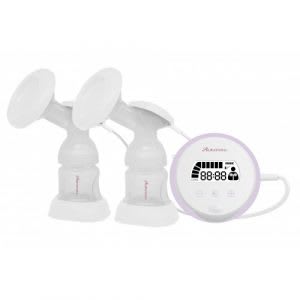 Autumnz ESSENTIAL Double Electric Breast Pump
RM 379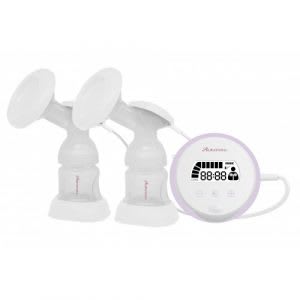 As breastfeeding can be incredibly painful for some, it is recommended for moms to look for breast shield that helps reduce discomfort during the breastfeeding process. Autumnz's breast pump comes with its notable Ultrasoft Silicone Massage Breast Shield, which doesn't just provide peace of mind but also helps with the pumping efficiency too.
---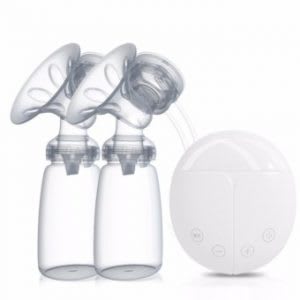 Real Bubee Electric Automatic Dual Breast Pump
RM 45.9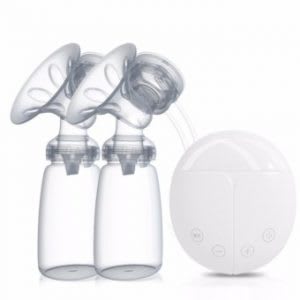 When the word 'Automatic' is in place, many heave a sigh of relief. And this pump is meant to make breastfeeding experience an easy one for moms. The dual pumps can help drain breast milk more efficiently with the help of its adjustable pressure. And what's more adorable is that these pumps come with cute expression stickers!
---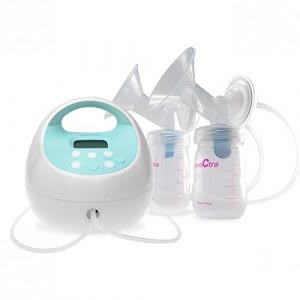 SpeCtra S1 Portable Electric (Double) Breast Pump
RM 1050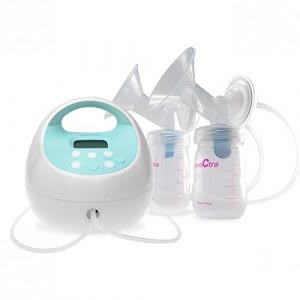 Many moms have made it clear that SpeCtra have nailed it with its super quiet feature. It's so quiet, it's almost silent! This makes it the perfect breast pump for moms who need to pump during the wee hours without waking up their little ones. Moms can also customize the suction strength and speed cycle of the pumps to cater to their own comfort.
---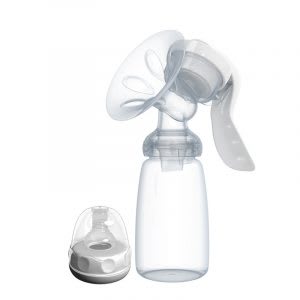 Original Real Bubee Manual Pump
RM 60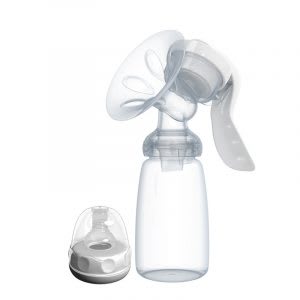 This manual breast pump goes easy on the wallet while living up to its good qualities. Pumping manually can be quite a heavy task but, with the help of an ergonomic easy-express handle, moms can kiss hand fatigues goodbye. This pump has a breast shield that shapes like petals, which effectively massages the acupressure point to prevent spilt milk.
---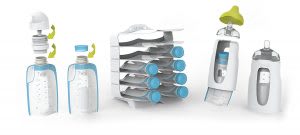 Kiinde Twist Starter Kit
RM 189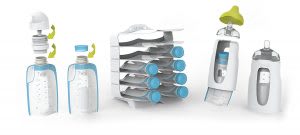 Speaking of manual breast pumps, here's one that is convenient and organized. It may look different from other manual pumps because it comes with storage pouches ready for when direct pumping takes place. Direct pumping saves time, as it requires no transition between breast and bottle. Moms can find all the basic essentials to aid breastfeeding from this complete kit.
---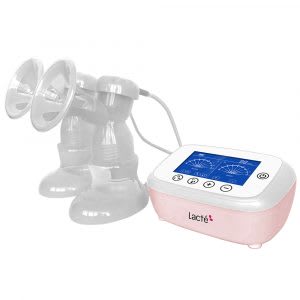 Lacte Duet Elite Rechargeable Electric Breast Pump
RM 349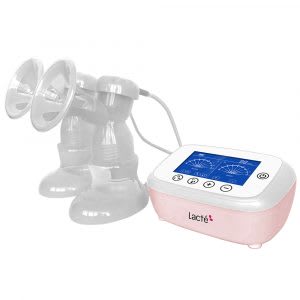 Blessed with twins? This real deal has 2 discrete pumps that can be operated individually. It sure is Elite as it has the 2-Phase Expression, ideal for reacting to the pumping rhythm that helps stimulate the breast. When you have two little ones, you want to be sure to not wake them up from their snooze and this silent breast pump obeys that compliantly.
---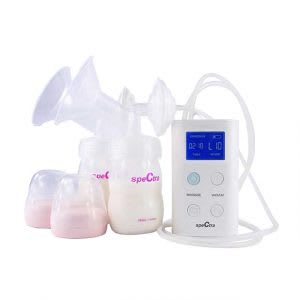 SpeCtra 9 Plus Double Breasts Pump
RM 759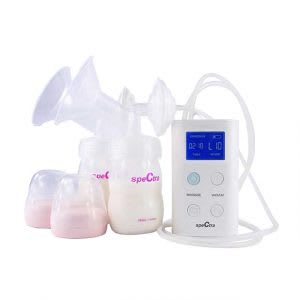 Spectra 9 is a compact breast pump that functions just as well as any heavy-duty pumps out there. And because the term small breasts may vary among moms, Spectra also offer various breast shields ranging from 20mm to 32mm in diameter. So rest assured that moms with smaller breasts can still find breast shields with the right fit.
---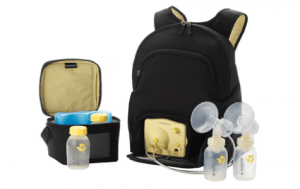 Medela Pump In Style Advanced Breast Pump
RM 1899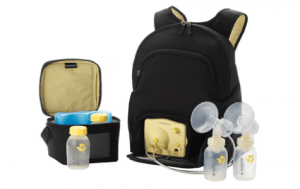 Medela really means it when they say 'Pump in Style'. Equipped with a sleek microfiber bag pack, cooler bag and ice pack, this breast pump kit is made for moms who are always on-the-go whether on a vacation or to work. This bag holds everything you need to pump including a separated compartment for the delicate machine.
---
More: 8 Life-Saving Diaper Bags to Store Baby's Necessities
Disclaimer: The pricing shown is just a good indication of how much these products are worth. The prices could change based on the e-commerce promotions that are going on. If some of the products are not available, do email us at [email protected] Thank you!
Like writing about great products? We're hiring! Learn how you can write for us!