As a parent, you already have tons of responsibilities, not to mention worries. 
So why not invest in a baby monitor so that you can easily see and hear your child anytime, anywhere? After all, you shouldn't lose your sanity over whether your baby is awake or whether he or she is hungry.
Without further ado, we will reveal the 10 best baby monitors in the market.
---
Top 9 Baby Monitors In Malaysia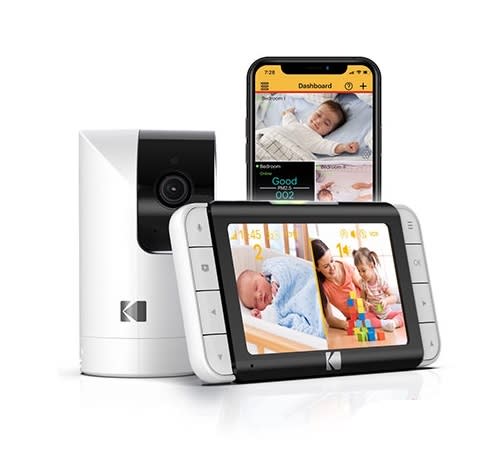 Check Kodak Cherish Baby Plus C525P Baby Monitor price below:
add_circle
Wall mountable
add_circle
Sends motion and sound notifications
add_circle
Illuminated keypad
add_circle
Compatible with multiple devices
Overview
The Kodak Cherish Baby Plus C525P Baby Monitor delivers HD video and audio from the baby video camera straight to your smartphone. You can effortlessly keep an eye on your child all day because it can detect any subtle movements or sounds and instantly send notifications to your phone. 
Also, it's able to monitor the room temperature and humidity.
Details
Extended range and Wi-Fi connectivity
Designed to work best in a home up to 4,000 square feet
5-inch widescreen display for a crystal-clear HD image
Cloud and SD-card recording
Soothing lullabies and white noise
Who is This For?
You can easily record videos of special moments, thanks to its cloud and SD card recording functions.  All in all, it's a baby monitor with a smart design which any sticky parent will truly appreciate.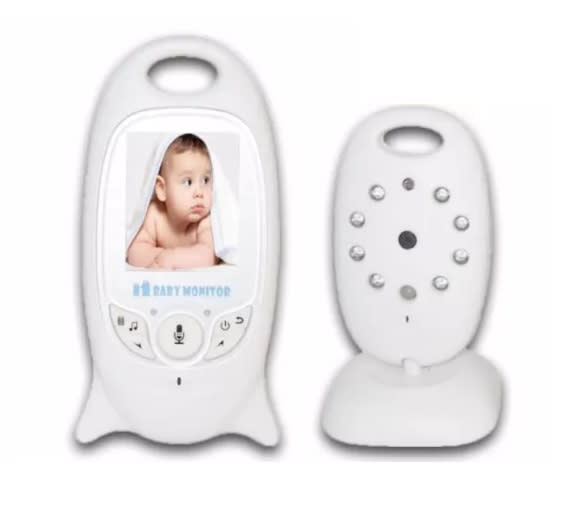 Check Wireless Portable Baby Monitor VB601 With Night Vision price below:
add_circle
Portable and lightweight
add_circle
Has 8 built-in lullabies
add_circle
Long battery life (8 hours)
add_circle
Budget-friendly
remove_circle
Short-range of 10m indoors and 50m outdoors
Overview
Small, compact, and with a long battery life of 8 hours, it's no wonder that the Wireless Portable Baby Monitor VB601 With Night Vision is perfect for travel. With built-in lullabies, your little one will feel calmer too when travelling. Worth mentioning is its auto night vision camera that captures clear images even in the dark.
Details
Built-in lullabies
Temperature monitoring
Two-way audio between camera and monitor
Up to 8 hours of battery life (in Vox mode)
Support multi-language, English, French, Spanish, Italian and Germany
Who is This For?
Some users mentioned how the baby monitor is very easy to set up, as no installation is needed. However, it has a relatively short range of just 10m indoors. Still, that shouldn't be an issue given that this is for parents who may want a travelling buddy for their little one.
Check Philips Avent SCD843 Digital Video Baby Monitor price below:
add_circle
Secure connection
add_circle
Lullabies for comfort
add_circle
Able to monitor the temperature in the room
Overview
Philips is a renowned brand not just for their home appliance but also for their AVENT (baby) range which comprises a wide range of cutting-edge baby products. With its 3.5-inch colour screen, this gadget features a private and safe connection to your kid. The monitoring system has automatic night vision and is wall-mounted so you don't need to look for something to place it on. 
Details 
Made of plastic 

Talkback feature 

3.5" colour screen 

Voice activation mode

Wall mountable with automatic night vision
Who is This For?
Parents now won't have to worry about leaving their baby alone in the room. Many users love the talk-back feature of this baby monitor as it allows them to comfort their child remotely. Plus Philips is a reliable brand so new parents who wants all the good essentials will find this monitor sufficient.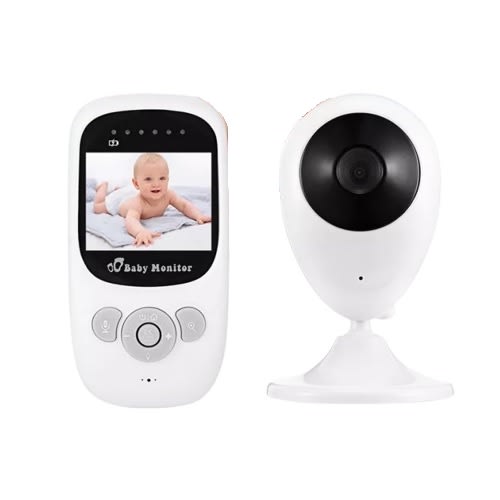 Check NiceBorn Baby Monitor Wireless Digital LCD Video price below:
add_circle
Colourful crisp display
add_circle
Bidirectional communication
add_circle
Rechargeable Li-ion battery
Overview
The NiceBorn Baby Monitor is a great example for parents with a smart home to help them get things done quickly and efficiently, including looking after their child.
This monitor features an HD screen of 2.4 inches with a coloured LCD and a resolution of 640 x 480 pixels. That means you get a crisp display of real-time footage of your child. Apart from that, its two-way communication system enables you to freely interact with your child over the monitor.
Details
Has 4 lullabies 

Infrared night vision 

Multi-angle monitoring 

Two-way communication

Temperature detection 
Who is This For?
Like all other baby monitors, this one provides automated night vision and picture monitoring features. The ability to monitor additional factors, such as the ambient temperature, makes it popular with parents who want better time control over their schedule.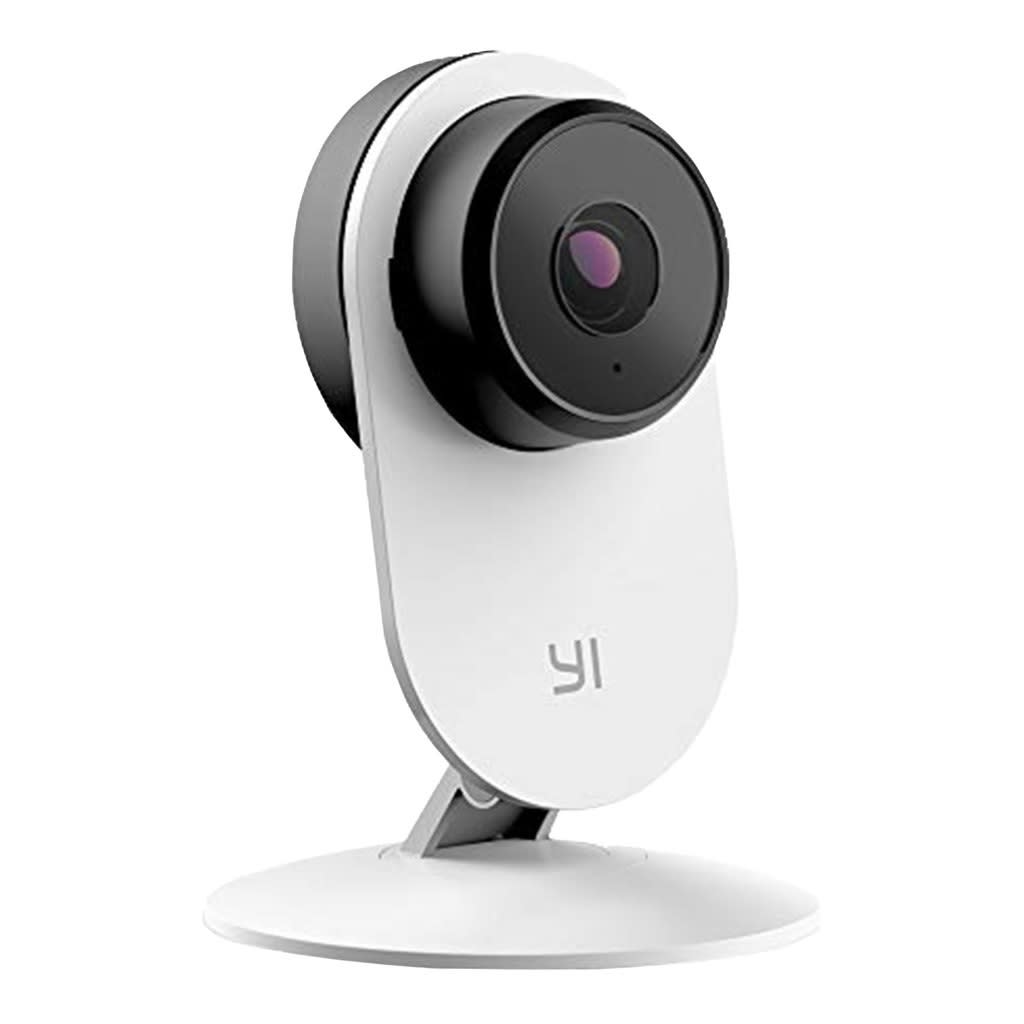 Check YI Home Camera 3 price below:
add_circle
Light and portable
add_circle
2-way communication support
add_circle
Recording duration control
remove_circle
Only 107° wide-angle camera
Overview
The YI Home 3 is a good choice if you're looking for a baby monitor with a high-resolution screen. With a speaker and high-sensitivity microphone, the 2-way intercom system allows you to communicate with your child. Moreover, it features an AI-powered Human Detection that creates activity alerts for any detected motion.
Also, the camera is powered by a rechargeable battery, without the need for cords, so there's no problem bringing it along for family trips.  
Details
Allows 2-way communication with built-in microphone and speaker

1080p Full HD resolution with 4x Digital Zoom

107° wide angle

Enhanced infrared night vision 
Who is This For?
This baby monitor is known for its impressive screen display, which is great for parents who will need the screen's use often. By connecting the baby monitor to the Yi Life app, you can remotely monitor the real-life surroundings of your home through the parent control unit.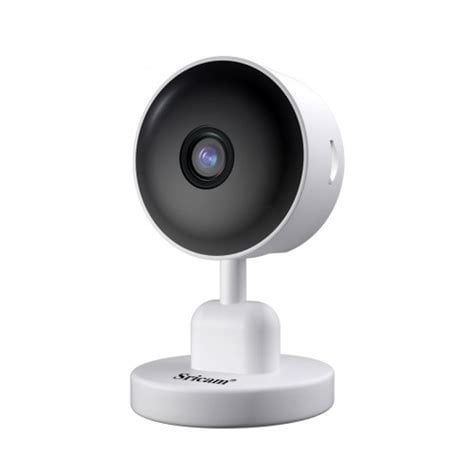 Check Sricam SP027 Baby Monitor price below:
add_circle
Supports both Android and iOS
add_circle
Easy to set up
remove_circle
Recordings can be unclear
remove_circle
Connectivity issues
Overview 
The SriCam SP027 comes with a feature called Station Mode which will allow you to connect the camera to the WiFi so you can access the security camera through your phone. 
There's also a Visitor management mode which lets you share your feed with multiple people though only applicable to those who are living within the same household as you. Lastly, it is easy to set up so you do not have to go through a complex installation process. 
Details 
Easy Plug & Play

Supports iOS, Android, and PC Viewing 

Monitor the cameras when you are away from home with Station Mode 

Talk with your baby with the built-in mic and speaker 

Supports Micro SD Card recording 
Who Is This For? 
For the parent whois constantly busy doing work at home where the baby is sleeping in the other room, the SriCam SP027 is designed specifically for you. This baby monitor is easy to set up, and that it is complete with a security feature to makes sure your baby is safe from strangers thanks to the AI Humanoid Detection system and Motion Detection Alarm. Basically, the feature alerts you when there is a threat near your baby.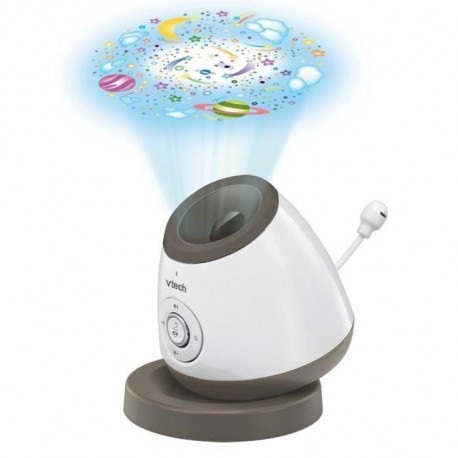 Check VTech BM500 price below:
Overview 
Despite not having a monitor or a camera to watch over your baby, the VTech BM500 is still able to hold up on its own as it provides a clear audio transmission, allowing you to hear your baby as clear as day. 
With a range of up to 300 metres of range, the monitor lets you have private and secure two-way talk-back intercom that is DECT interference free communication. This means you can communicate with your baby as if you are in the same room as them and with no interference from anyone else. It also has a soothing light feature on the baby monitor to lit up the room and letting your baby sleep peacefully. 
Details 
Rechargeable battery: up to 18 hours of monitoring time

5 lullabies with 5 level volume setting

Temperature sensor 

5 level LED sound indicator
Who Is This For? 
This audio baby is for those who wants a simple baby monitor to utilise. It's also a great tool to have for interaction with your baby and that it would complement any existing baby monitor set up too.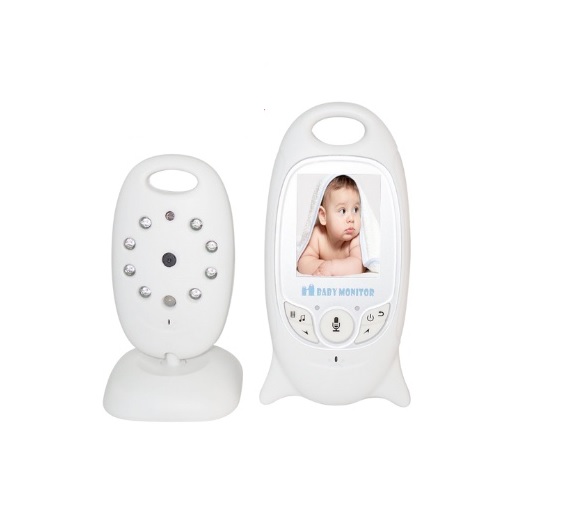 Check Mamachoo VB601 Baby Monitor price below:
add_circle
Built-in lullabies
add_circle
Monitors room temperature
add_circle
Auto Night Vision
add_circle
Long-lasting battery
add_circle
Easy to set up
remove_circle
No remote viewing via WiFi
Overview
The Mamachoo VB601 Baby Monitor comes with an auto night vision function, meaning it will automatically switch to night vision whenever the room goes dark. Aside from that, 8 lullabies come installed in the baby monitor, which will play whenever your baby needs soothing.  
Another feature parents will love? It can read the temperature of the room, allowing you to check if the baby's room is either too cold or too hot for the baby. 
Details 
Long battery life. 

Comes with 8 lullabies 

Auto Night Vision 

Room temperature monitoring 
Who Is This For? 
With a long-lasting battery with 8 built-in lullabies and an auto night vision function, the Mamachoo VB601 Baby Monitor is perfect for you especially if you frequently travel on the go. If they fuss, just calm them down with some lullabies on the monitor.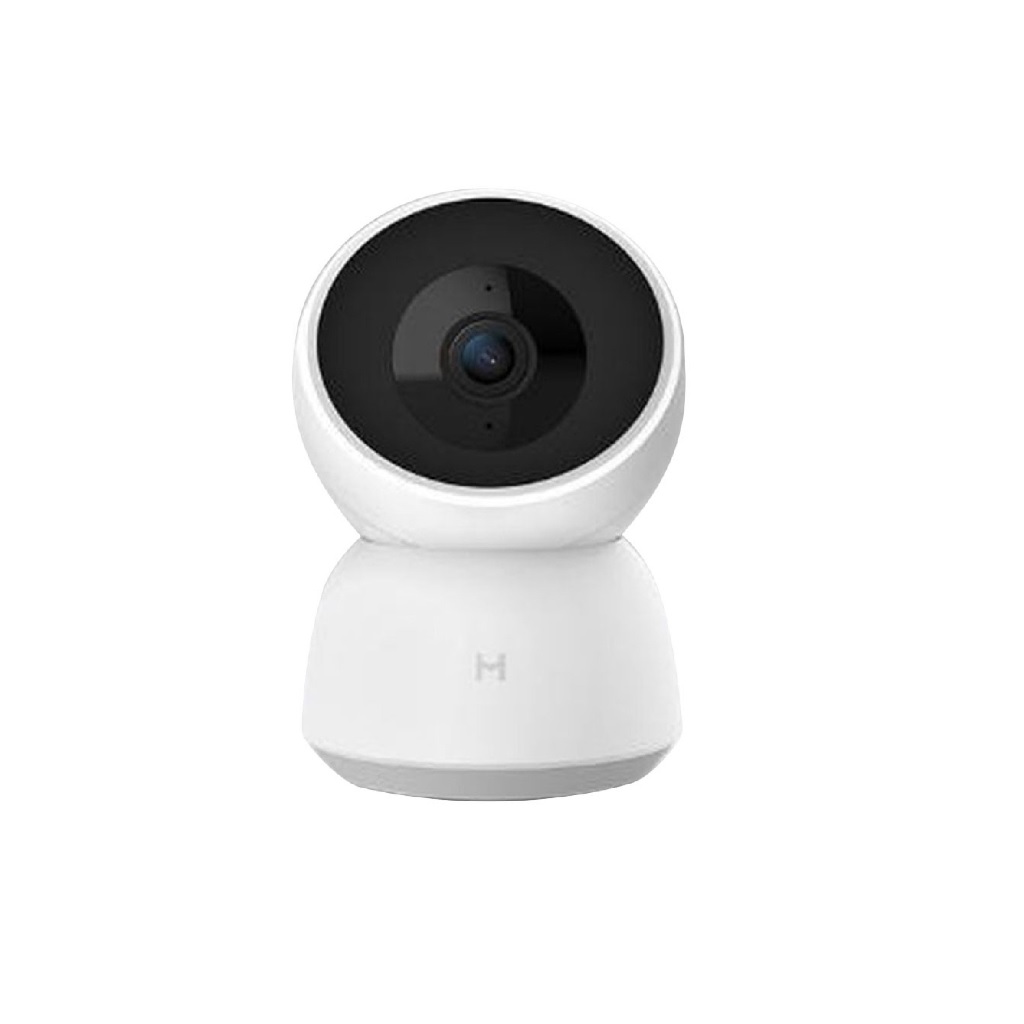 Check IMILAB CMSXJ19E Baby Monitor price below:
add_circle
Detects when your baby is crying
add_circle
High-quality image
add_circle
360-degree view
Overview 
With the IMILAB CMSXJ91E Baby Monitor, you can observe the surroundings of the room as it has a 360-degree view. Furthermore, you can monitor your baby in real time as this baby monitor supports mobile viewing, meaning you can watch your baby with your phone. And lastly, it comes with baby crying detection, which will detect your baby's cries.
Details 
3MP pixel image quality

Baby crying detection

360-degree viewing 

AI Human Detection  
Who Is This For? 
With a baby crying detection system installed in the baby monitor, the IMILAB CMSXJ19E Baby Monitor is suitable for parents that are concerned about their crying babies especially if it happens very often. Aside from that, you can watch over your baby with clear image quality, leaving no detail behind when it comes to looking after your baby. 
---
FAQs
- Is it worth buying a baby monitor?
Baby monitors serve a very important purpose: allowing you to keep a close eye on your baby so that you can catch any problems that your little one may be facing, even if you're in another room.
With a baby monitor, you can know whether your baby is sleeping, awake, crying, or acting restlessly. This allows you to become a more "omnipresent" parent. 
Buying a baby monitor will ensure your baby's safety and keep your worries at bay.
---
- At what age should you stop using a baby monitor? Do baby monitors give off radiation?
Experts agree that you should stop using a baby monitor when your child is about 3 or 4 years old. The reasons are obvious. 
Firstly, they are probably fully aware of being watched, and this may interfere with their sense of privacy. 
Secondly, if the baby monitor is causing you to lose quality sleep, being disturbed by every movement your child makes, then it might be a good idea to stop using it.
---
- Do baby monitors give off radiation?
All wireless baby monitors give off a small amount of radiation. Radiation is produced only when activated by sound or motion. 
Fortunately, the radiation is not an imminent threat, as there is no proven relationship between exposure to baby monitor radiation and adverse health effects.
But if you're still concerned about the radiation, it's advisable to place the baby monitor at least 1 metre away from the crib or bed.
---
- How to choose the best baby monitor?
It can be a little unsettling to leave your baby alone in another room though bedtime and naps are great pockets of time for parents to unwind. This is why it's crucial to have a video baby monitor.
Every baby monitor has a varied set of features. If you want to have the best baby monitor, you should look for the following features:
Built-in lullabies to help your baby sleep well
High-resolution camera and monitor screen
Night vision camera to see in the dark
A secure and hack-free connection
Two-way audio for communication
Camera-pan and tilt abilities
Temperature display
---
Related Articles