The World Health Organization recommends that mothers should ideally breastfeed their babies for the first six months from birth. However, in situations where breastfeeding is not possible, milk powder or baby formula is an ideal way to ensure that your child receives the necessary nutrition for both mental and physical development.
What is the best or closest formula to breast milk?
Breastmilk is still the best food for your baby as it's rich in vitamins and nutrients for your child's body development including the brain. Sadly, not everyone is able to breastfeed due to reasons like difficulty in inducing milk, the baby is unwilling to drink from the nipple or lactose intolerance in babies.
Fortunately, there are many good formulas out there that contains the same richness of breastmilk. Formulas are typically fortified with minerals like iron, calcium and zinc which all helps to develop the body and brain. Other things to look out for are also several vitamins such as A, B, C and D, and additional nutrients like omega-3 fatty acids DHA and ARA to offer your baby the best body development support.
What are the baby formula stages?
Do remember to choose the right type of formulas as well. There are generally 3 different stages and types of formulas for the different stages of growth. Stage 1 (Birth – 6 months old), Stage 2 (6 months-1 year-olds) and Stage 3 (1-3 years old).
Here is a list of some of the best choices of baby formula that you can buy online in Malaysia.
9 Best Baby Formulas in Malaysia
Enfalac A+ Gentlease S1 (0-12 Months)

Nestle NAN HA

Mamex Cherish Infant Formula Step 1

Karihome Infant Formula

Isomil Plus

Enfagrow A+

Bellamy's Organic Infant Formula

Nestle Lactokid Comfortis 3

PediaSure Complete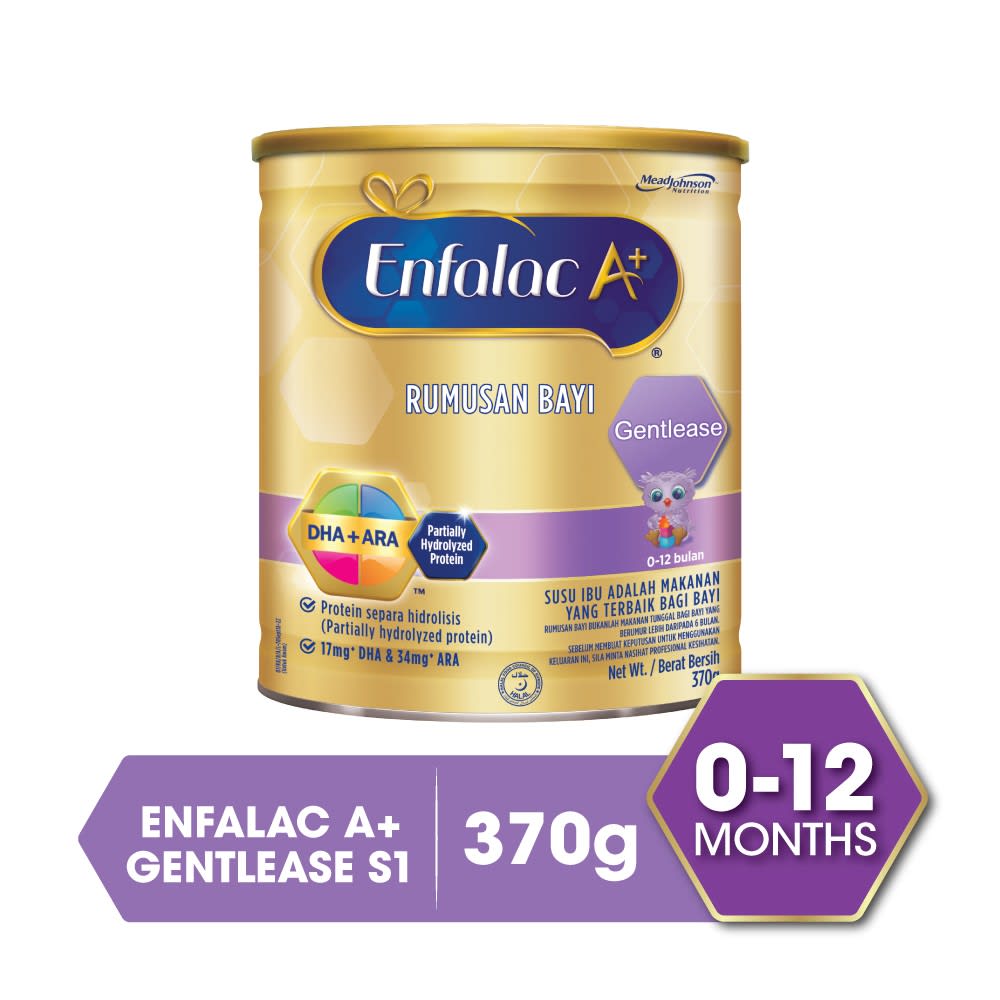 Enfalac A+ Gentlease S1 (0-12 Months)
RM 50.9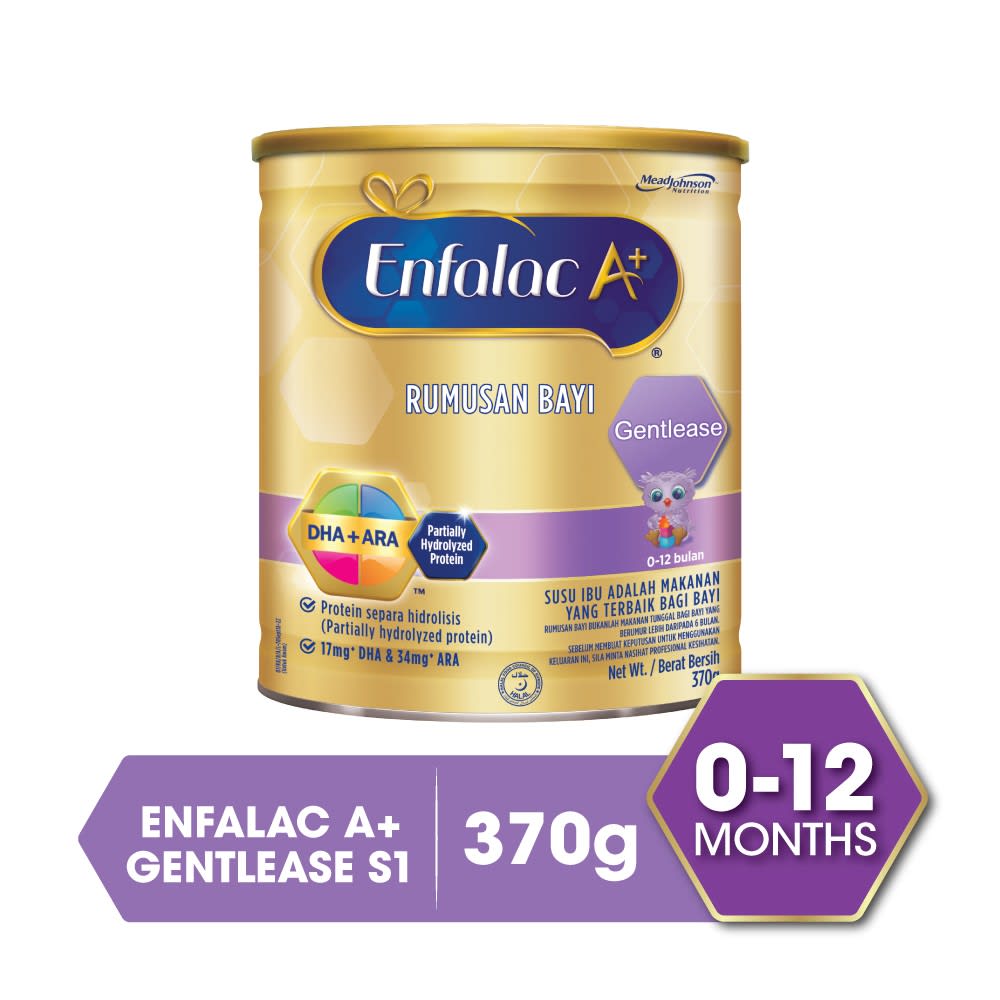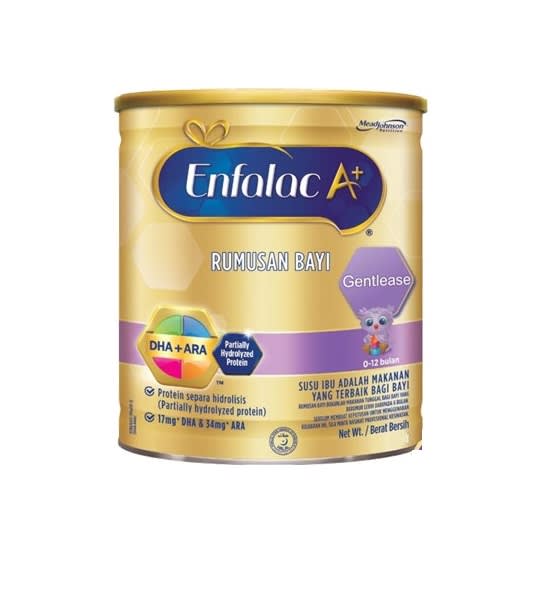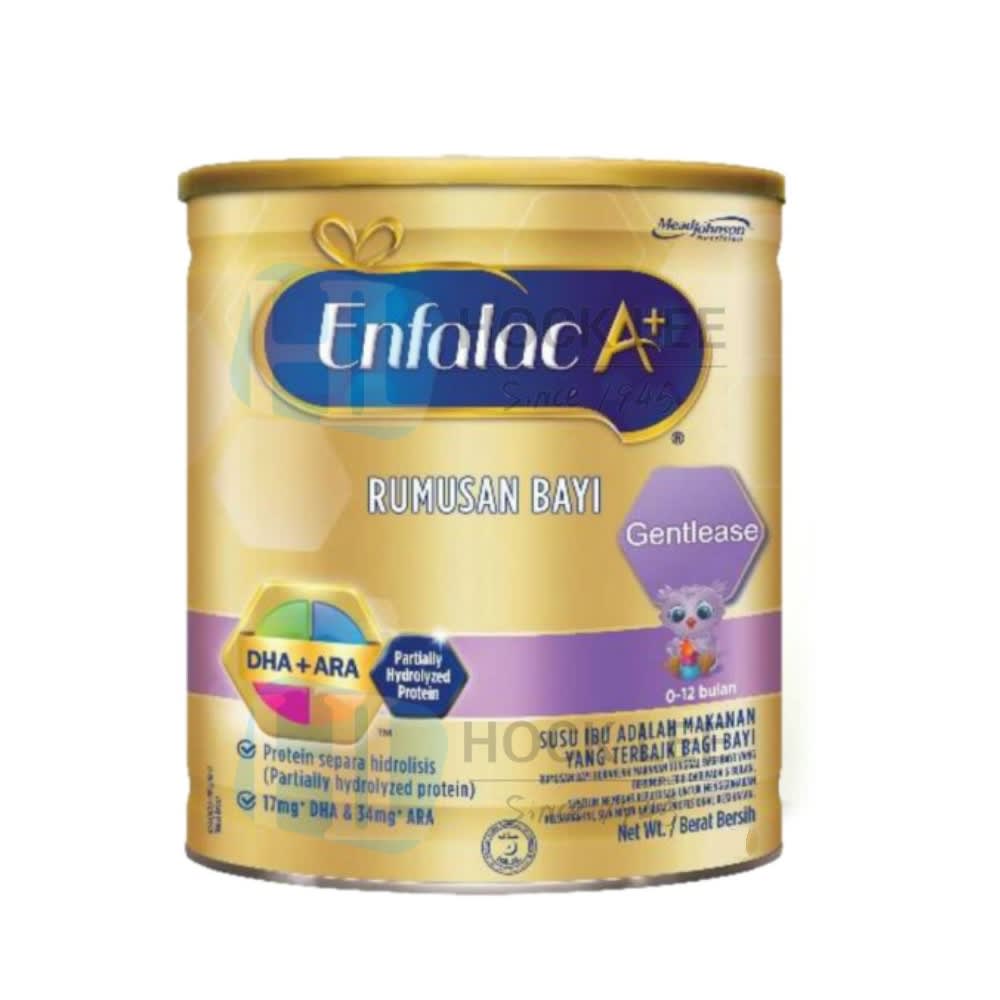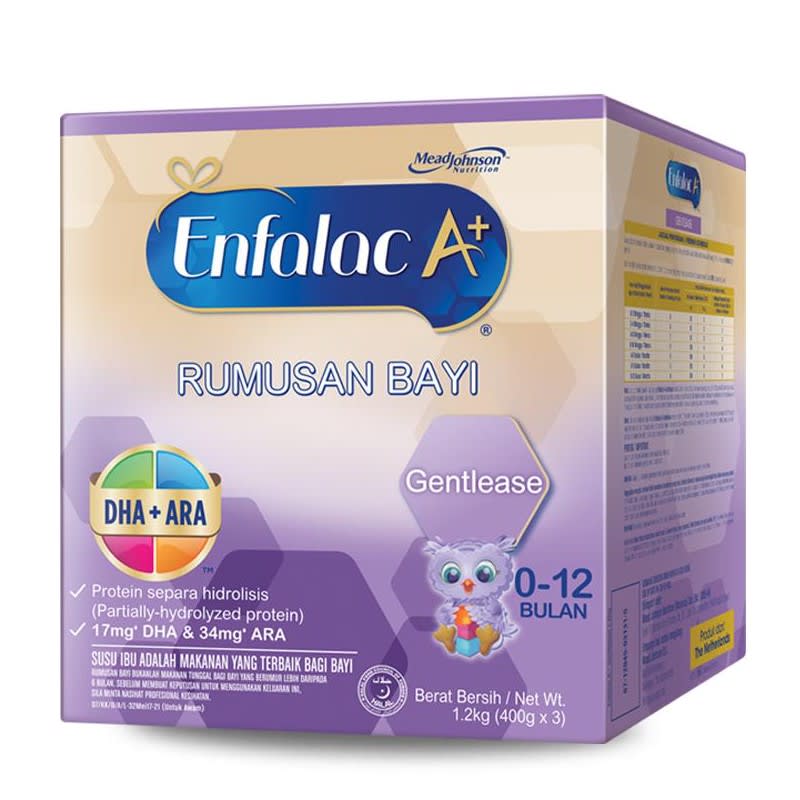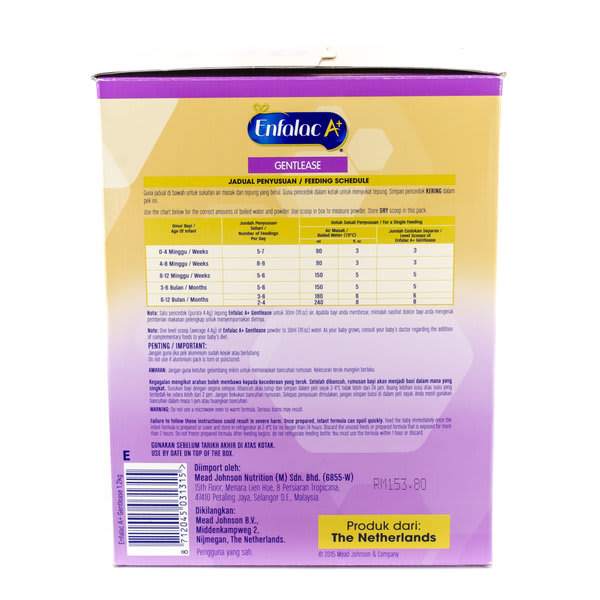 Probably one of your typical hospital's favourite formula brand to use is Enfagrow's. While breastmilk is still the best for newborns, not everyone can provide sufficiently. Hence, Enfagrow's Enfalac steps in with their gentle formula for babies under 12 months old.
This formula is made to ease any digestive discomfort that may cause spit-ups or gas, hence, it is perfectly gentle on a newborn's stomach. The formula is fortified with several types of necessary nutrients for a newborn as well as calcium and vitamin D to help with strong bone and teeth development.
An added bonus is that Enfagrow's formula contains more DHA than many other brands!
---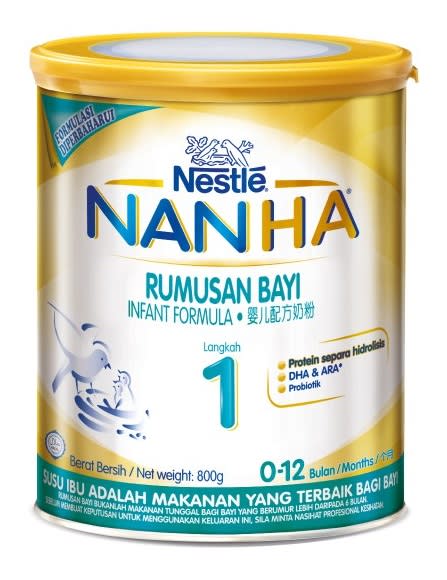 Nestle Nan HA Stage 1 Hypoallergenic
RM 101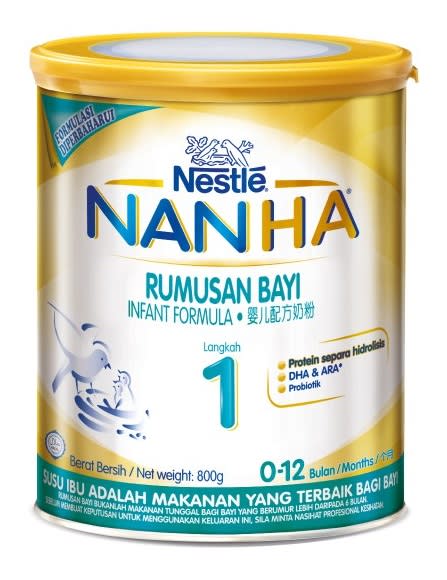 If either parent is prone to allergies or has eczema, a smart decision would be to start out with a baby formula which is less likely to trigger possible allergic reactions or complications in your child. NAN HA is a premium Swiss-made cow's milk formula designed to be nutritious. It is hypoallergenic and easily digested by babies who are particularly sensitive or prone to allergies.
---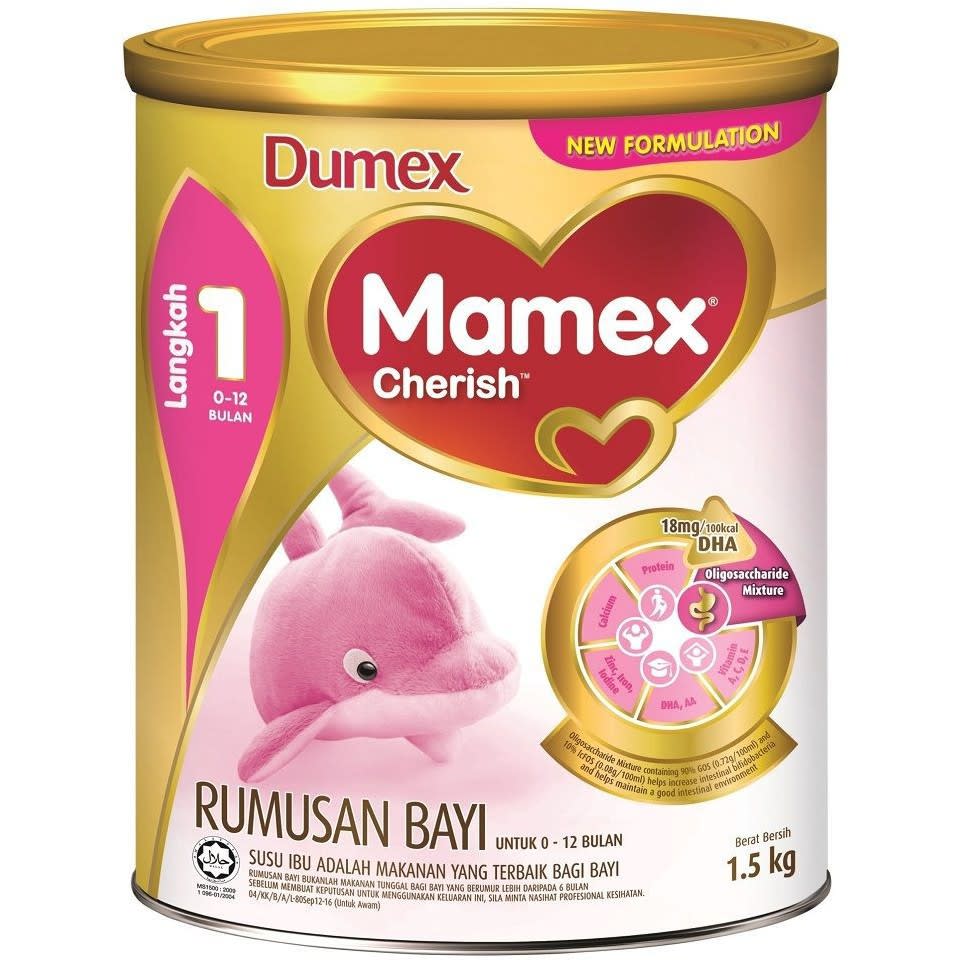 Mamex Cherish Infant Formula Step 1 (0-12 Months)
RM 56.9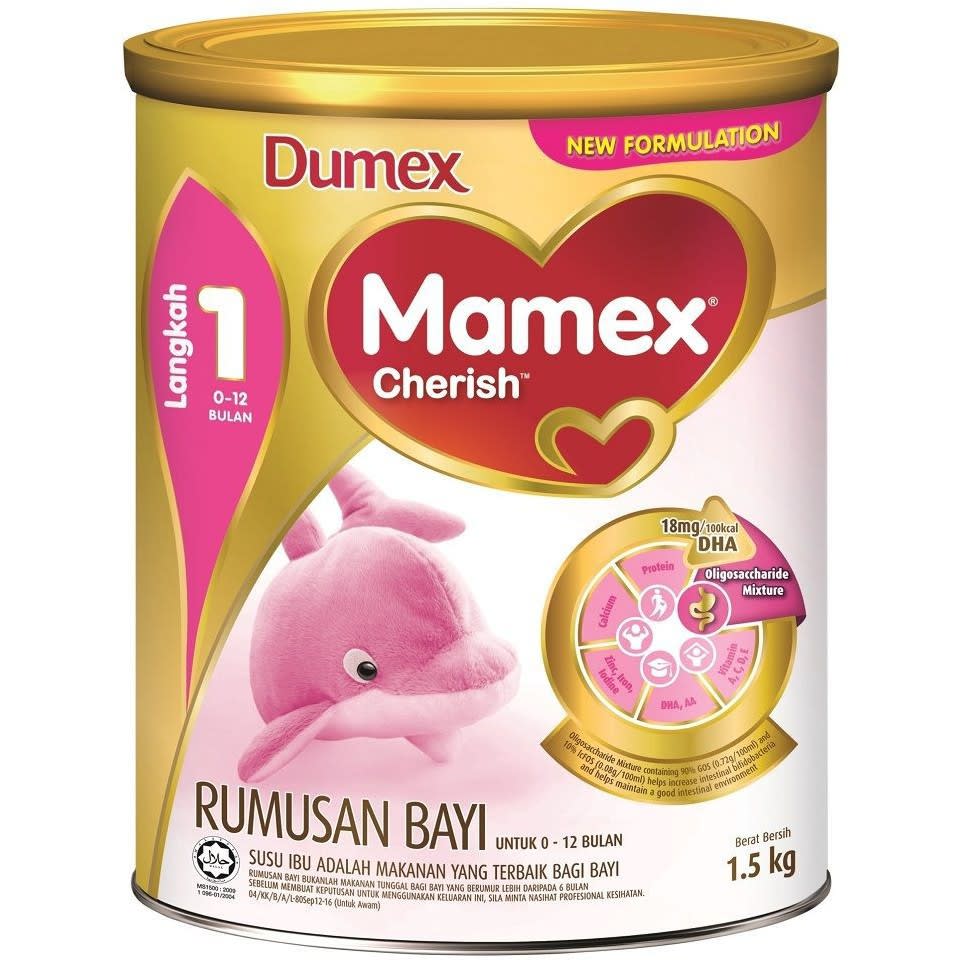 Is your baby having gas or stool issue? Mamil's Mamex range is designed to nourish newborns as much as possible without stirring up their tummy! Fortified with your necessary vitamins such as A, D, C and E as well as zinc, calcium and iron, your newborn will not be missing out much from the absence of breastmilk.
Formulated with Mamil's own Unique Prebiotics Oligosaccharide Mixture, the milk works to prevent harmful bacteria from attacking your baby's digestive system and support the thriving of good bacteria instead. Moreover, the formula aids in a healthy bowel system to keep bowel movement in check.
---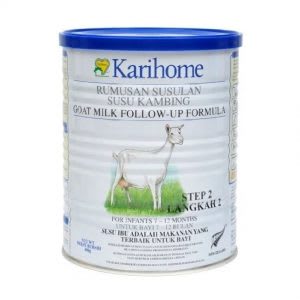 Karihome Infant Formula
RM 57.40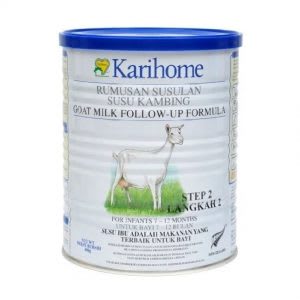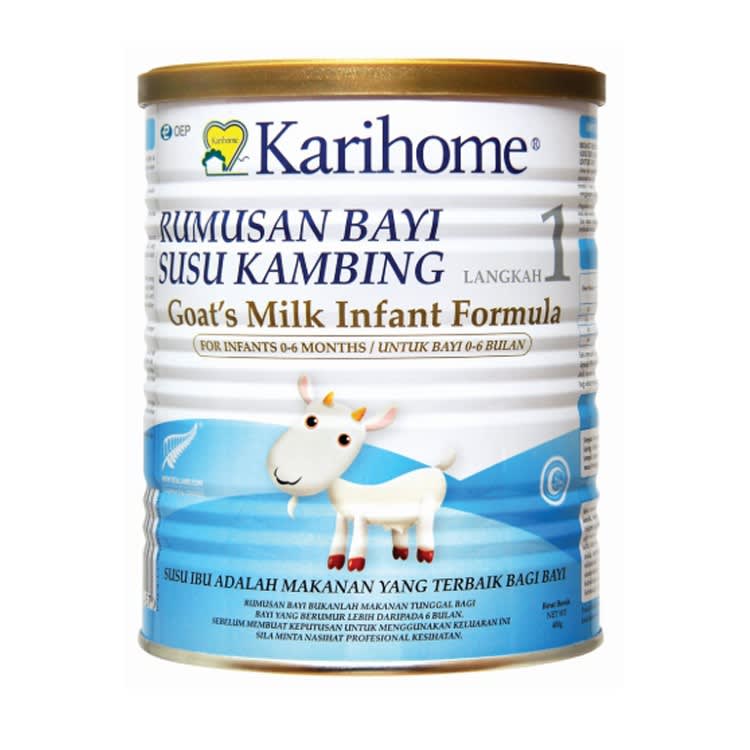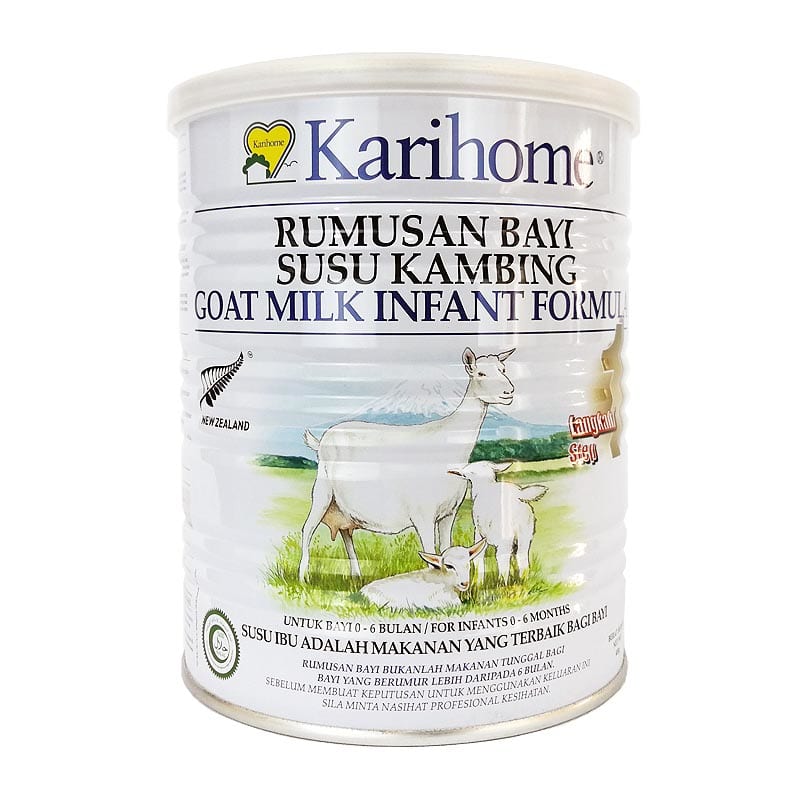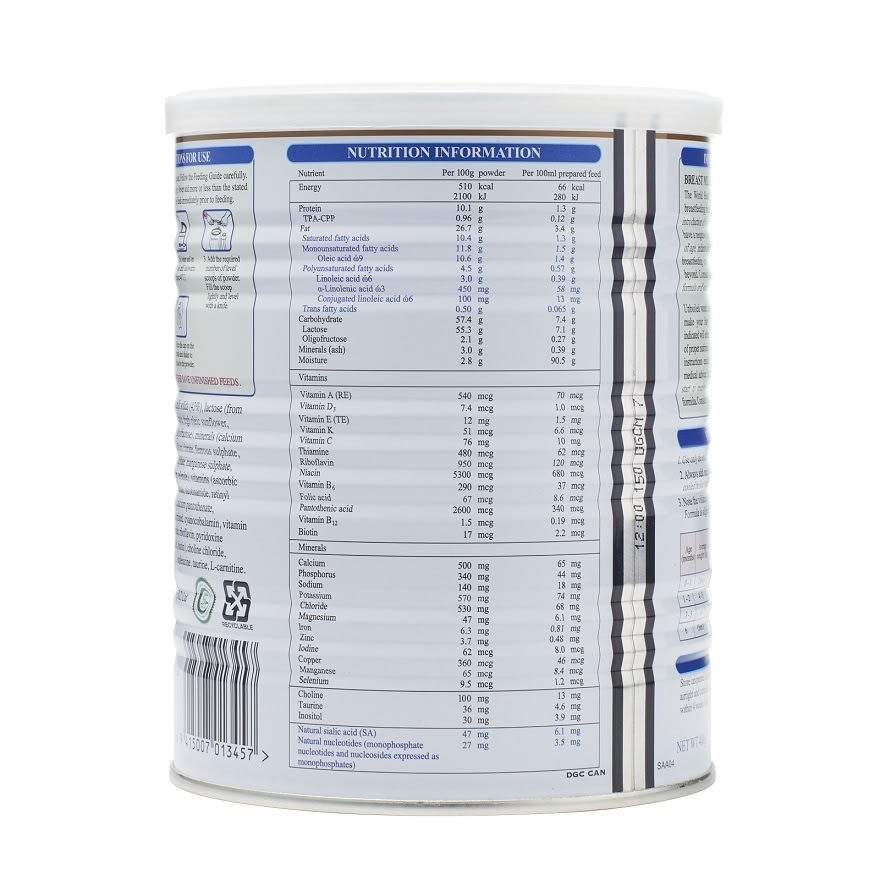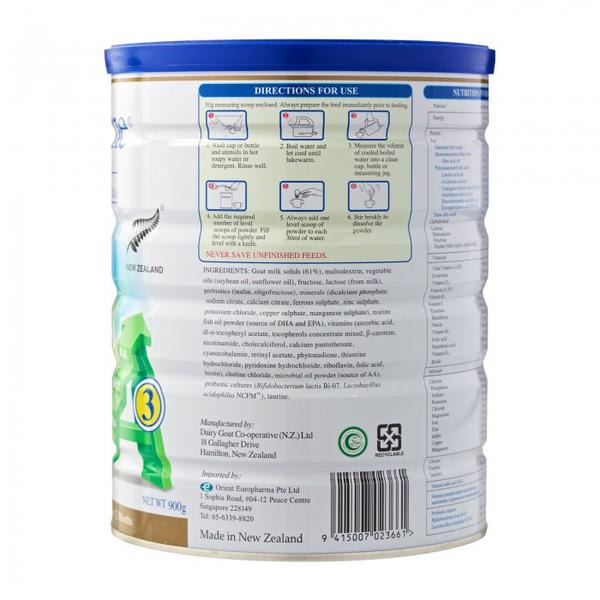 Imported from New Zealand, Karihome goat's milk formula typically has an easily digestible protein profile and contains less lactose than that of cow's milk. It is also high in Vitamins A, B, calcium and fatty acids to boost the immune system. Karihome milk is also produced and packed on-farm to ensure optimal nutrition and uncompromised quality.
---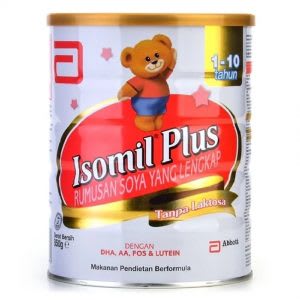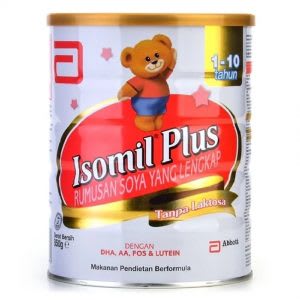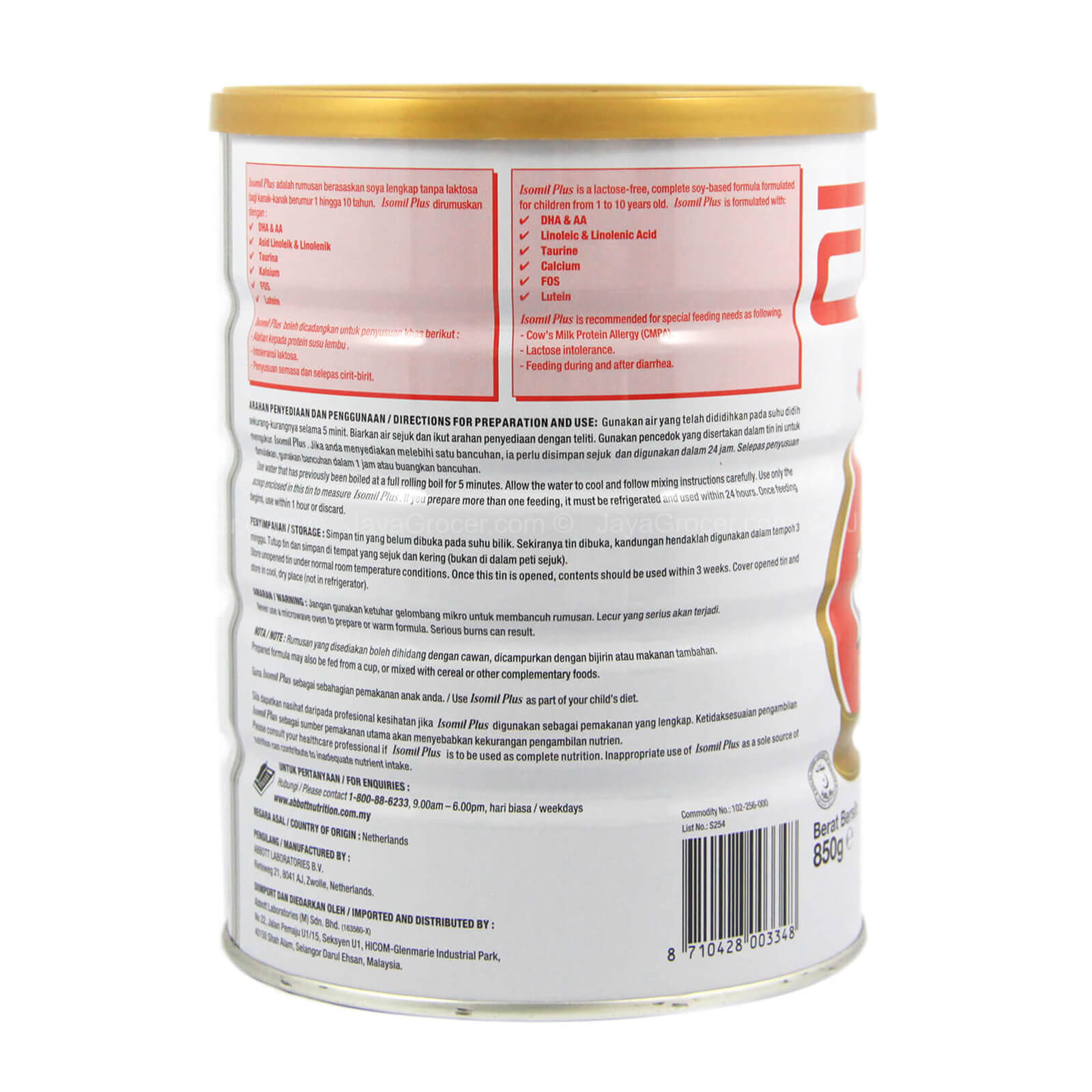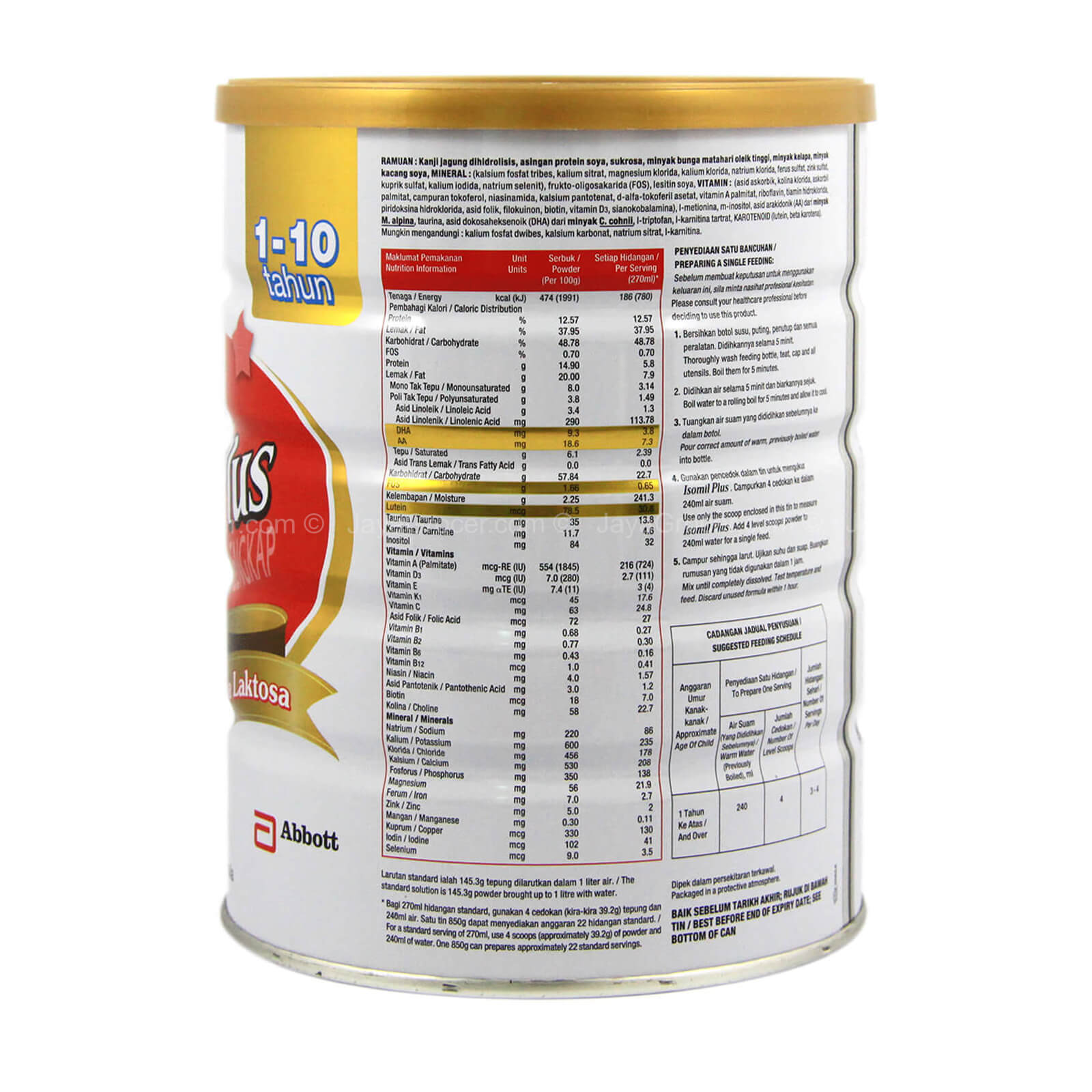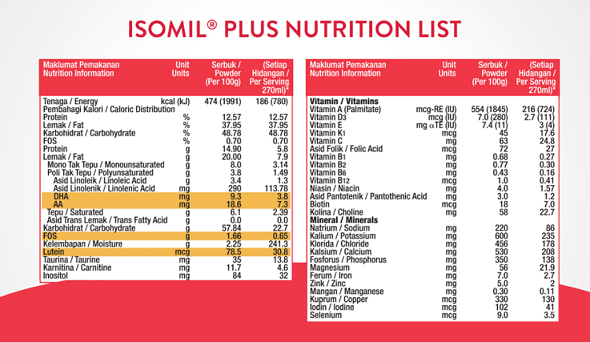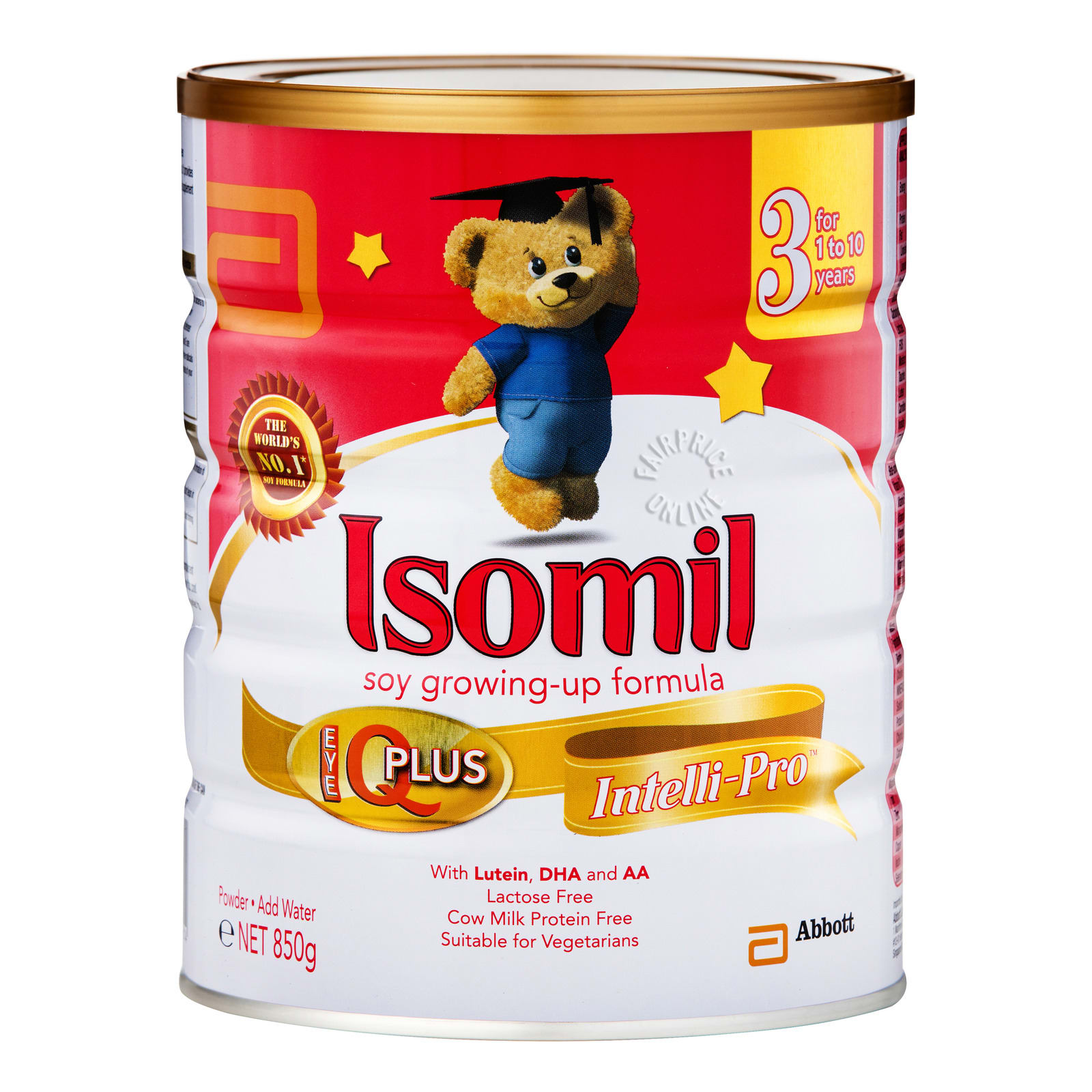 Isomil Plus is a soy-based baby formula is suitable for children ages 1 and above especially for those suffering from diarrhea, lactose intolerance or cow milk protein allergy. This vegetarian-friendly formula is halal certified and is nutritionally complete with the right balance of vitamins and nutrients such as DHA, AA, FOS, and Lutein for a healthy and happy child.
---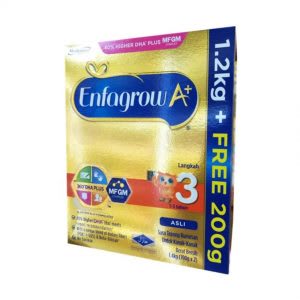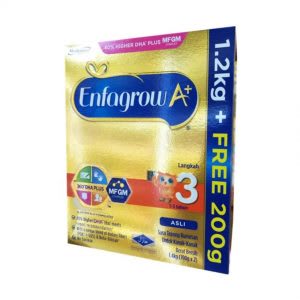 Since 90% of a child's brain growth occurs during the first 5 years of life, the right nutrition is vital to enhance your child's growth and brain development. Enfagrow A+ has a new breakthrough formulation that includes MFMG and up to 40% higher DHA content which is scientifically proven to support your child's mental and emotional development by helping brain cells to connect faster.
---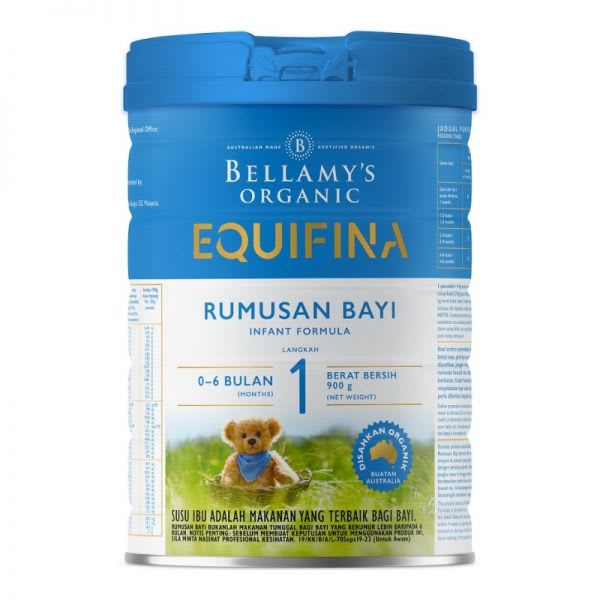 Bellamy's Organic Equifina Infant Formula
RM 109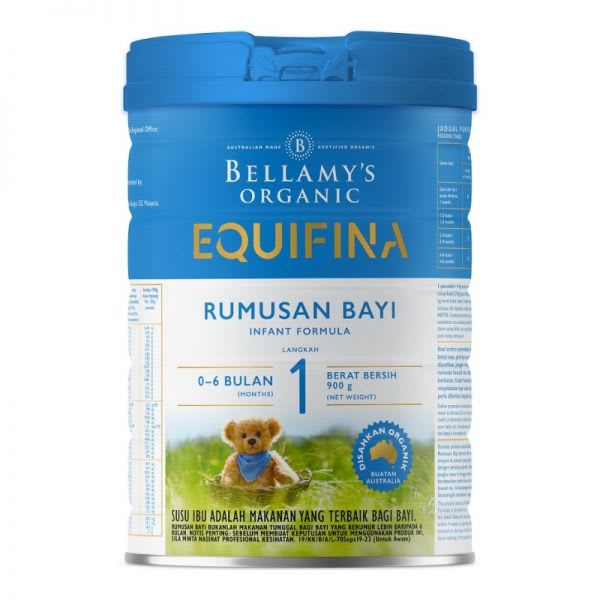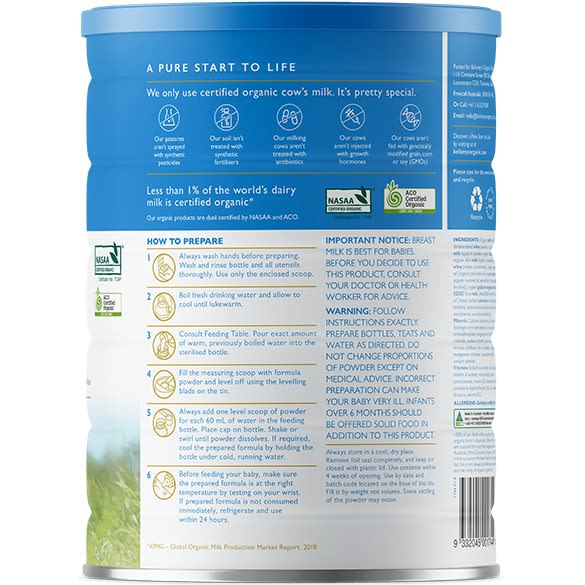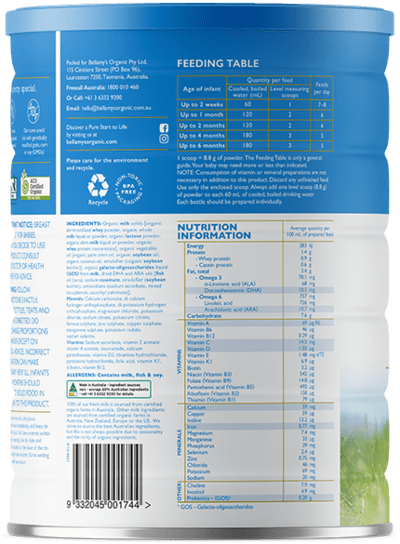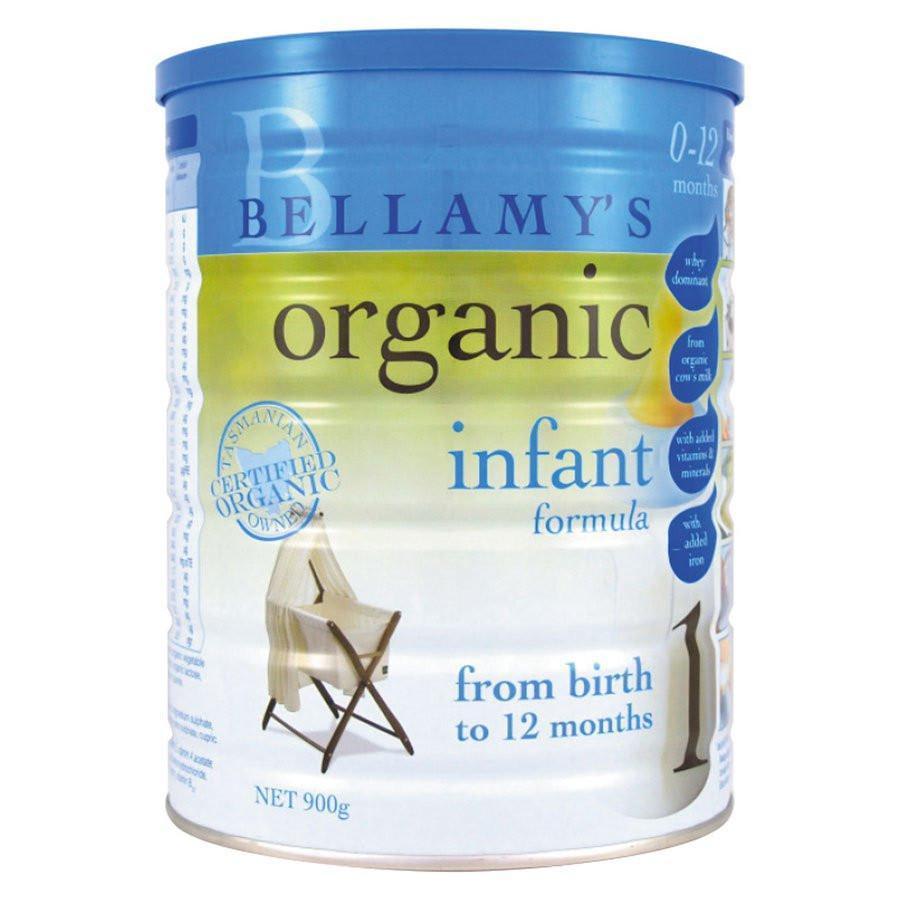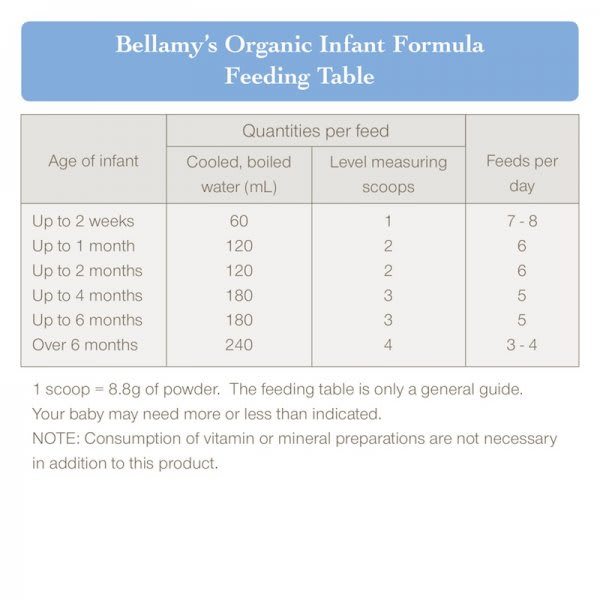 Bellamy's Organic Infant formula is a Stage 1 to 2 milk formula which is suitable for newborn babies and up to 1-year-olds. As this formulation is specially developed for baby's delicate tummy, it is easily digested and absorbed thereby reducing the occurrences of acid reflux. Made from NASAA certified organic cow's milk and produce in accordance with stringent Australian Food guidelines and standards, you can be assured of its quality and nutritional value.
---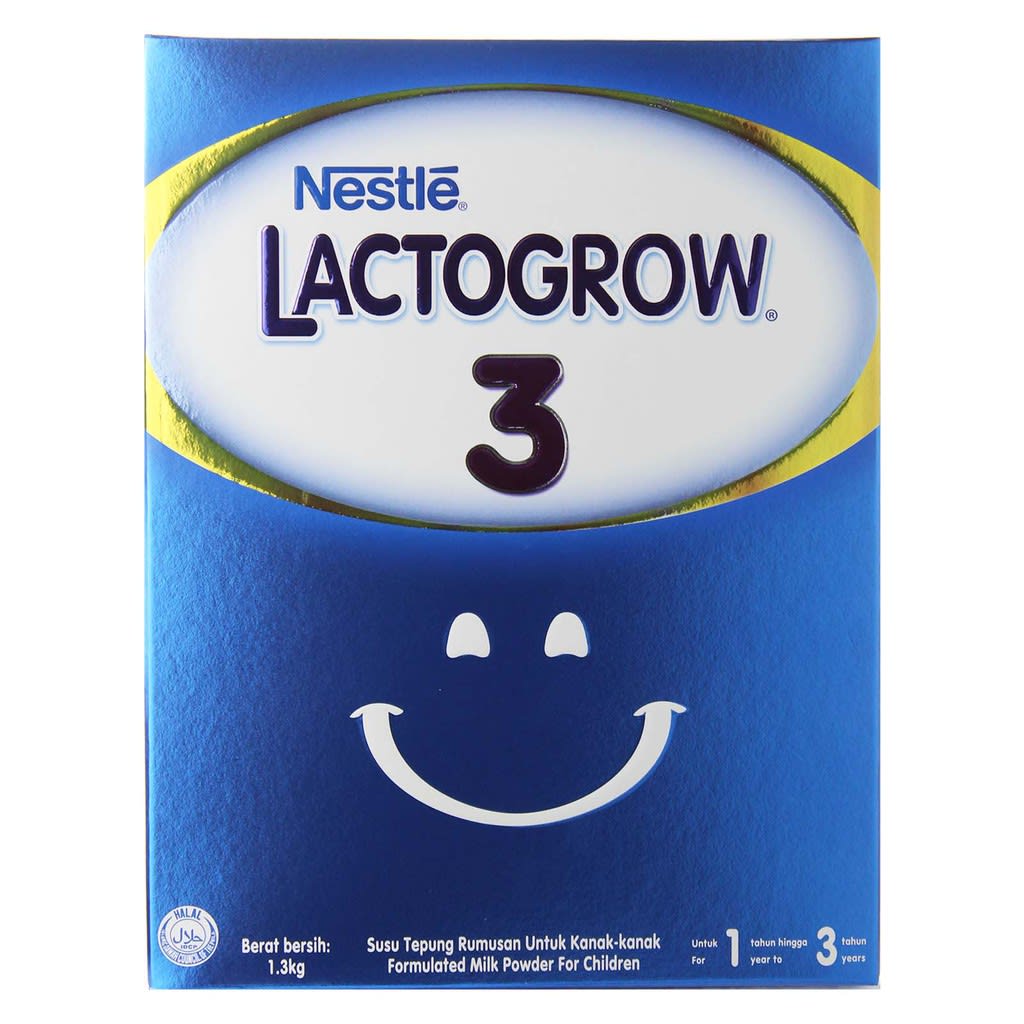 Nestle Lactogrow 3
RM 43.8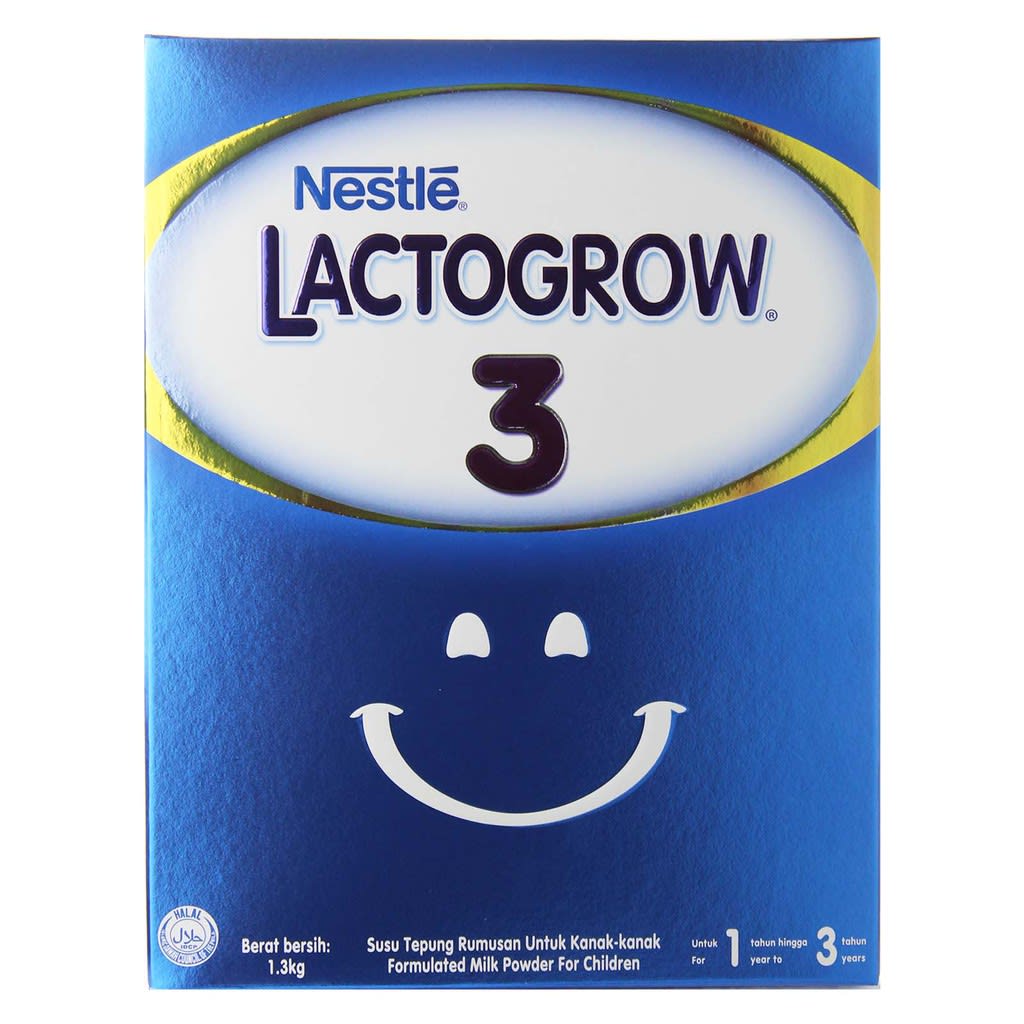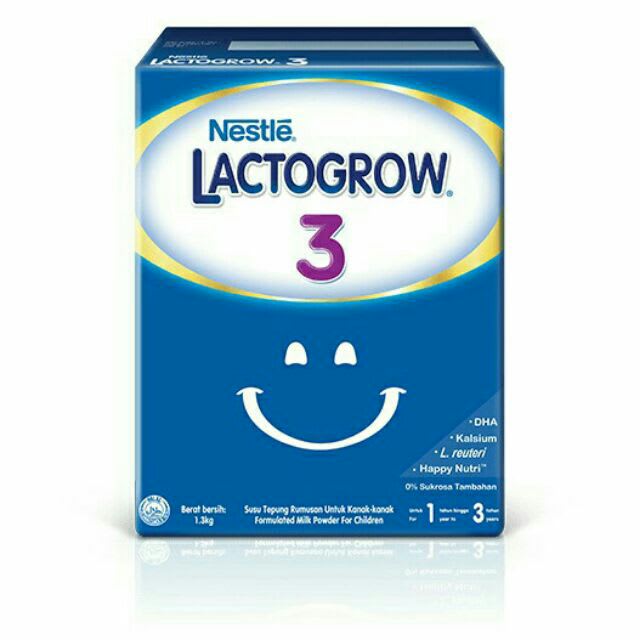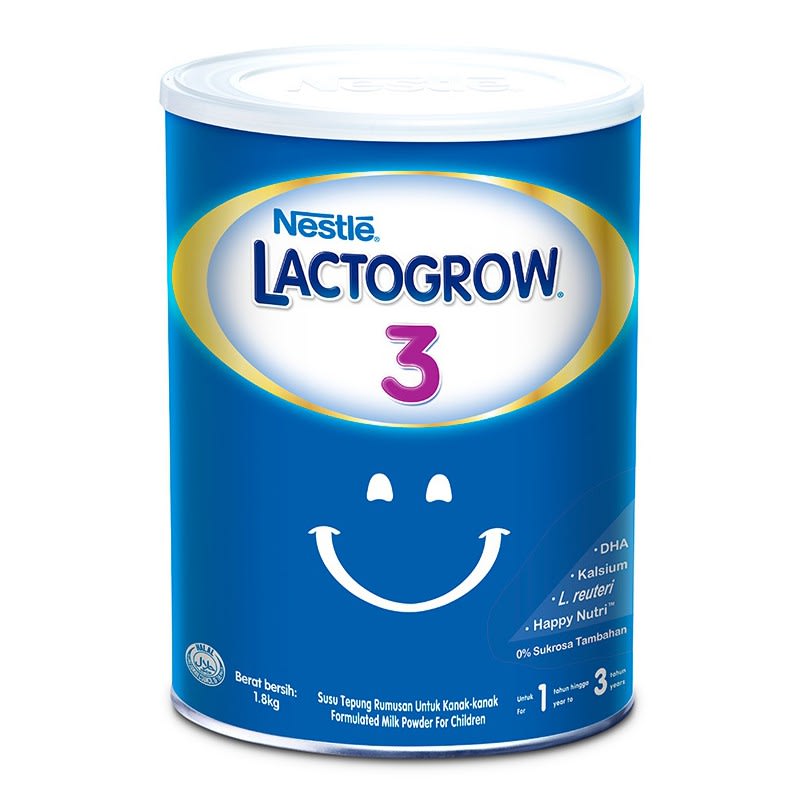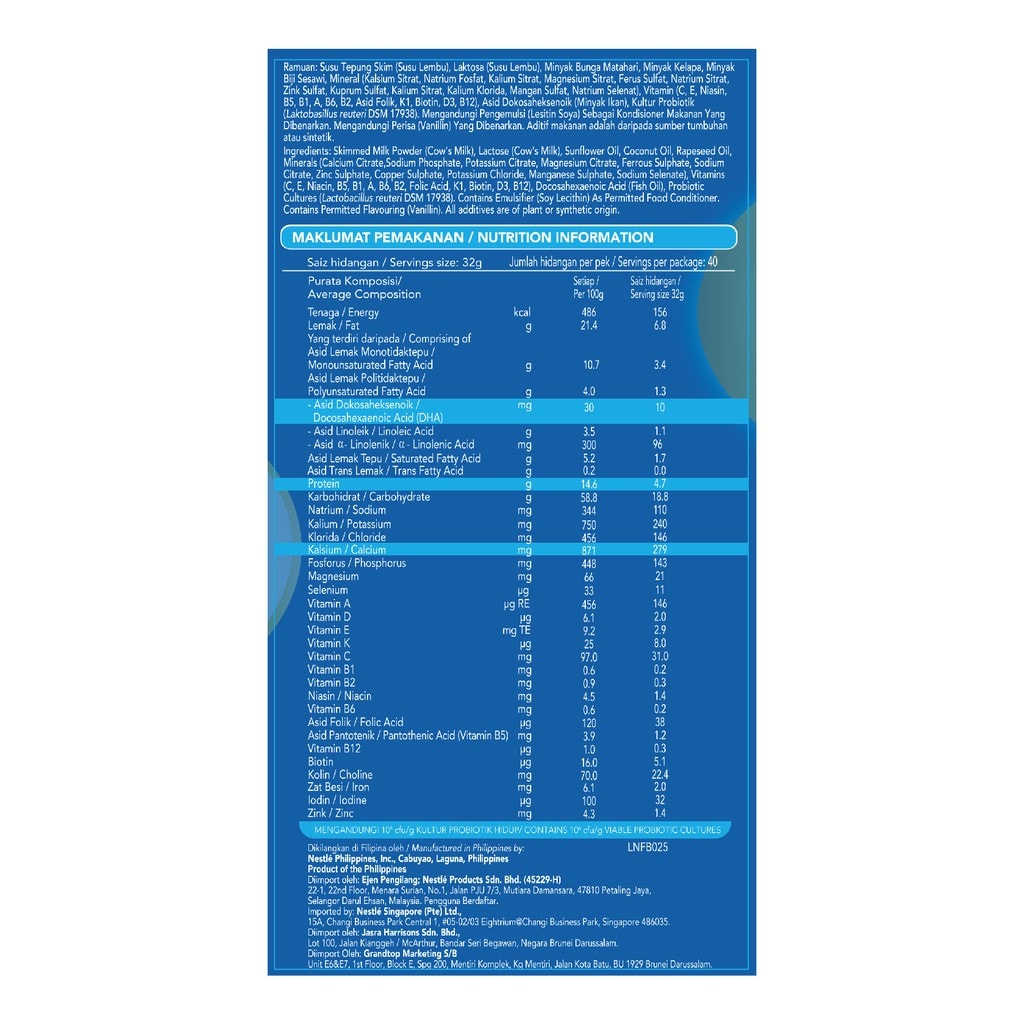 As parents, we worry about everything; from our kid's health, nutritional intake and even bowel movements. Constipation is a common condition among children since it is difficult to ensure that children have sufficient fibre intake.
Nestle LACTOGROW 3 is specially formulated to include L.reuteri probiotics for alleviating constipation as well as promoting a healthy intestine and a comfortable tummy. It also has a combination of 15 vitamins and minerals to meet your child's nutritional needs.
---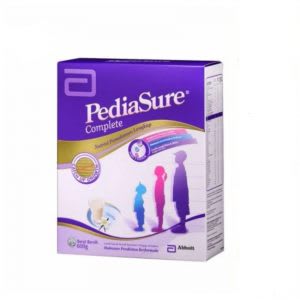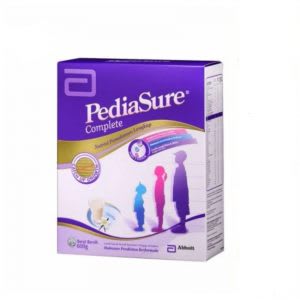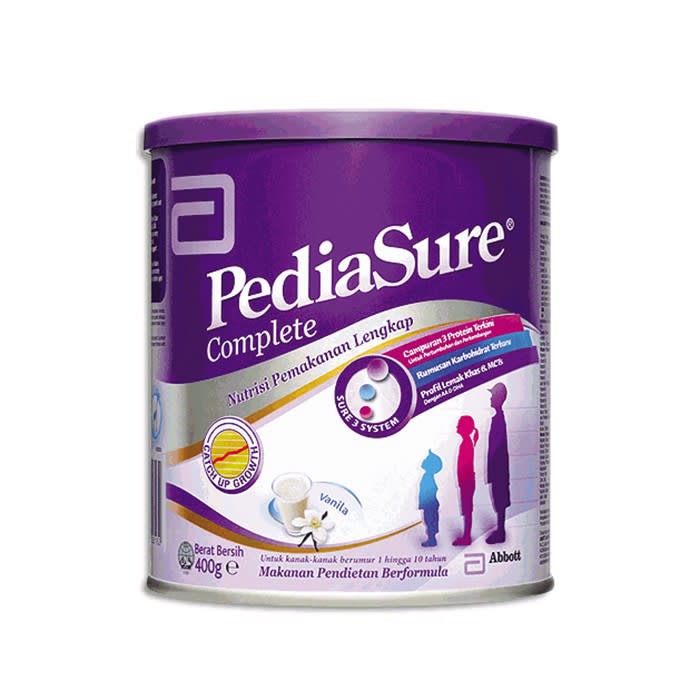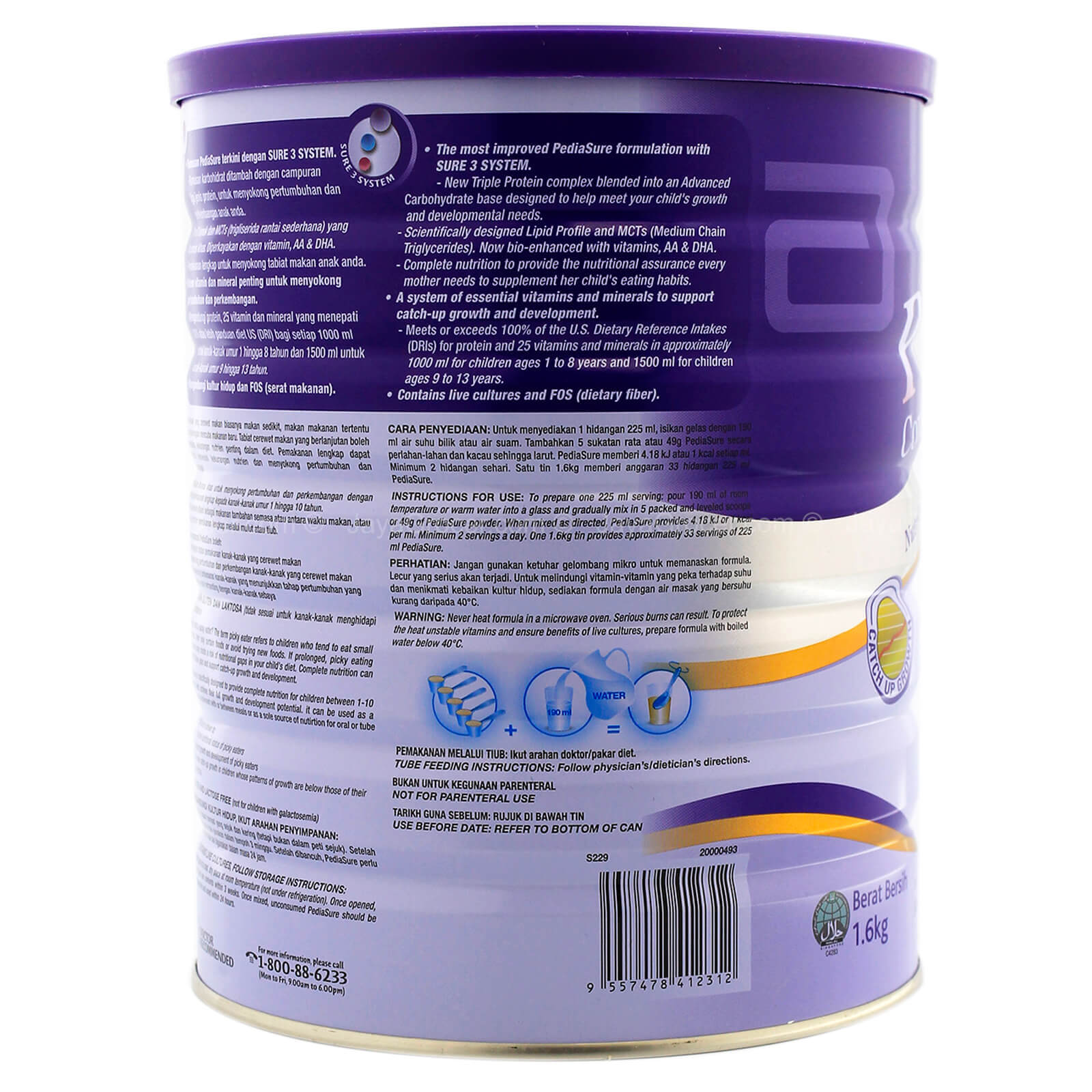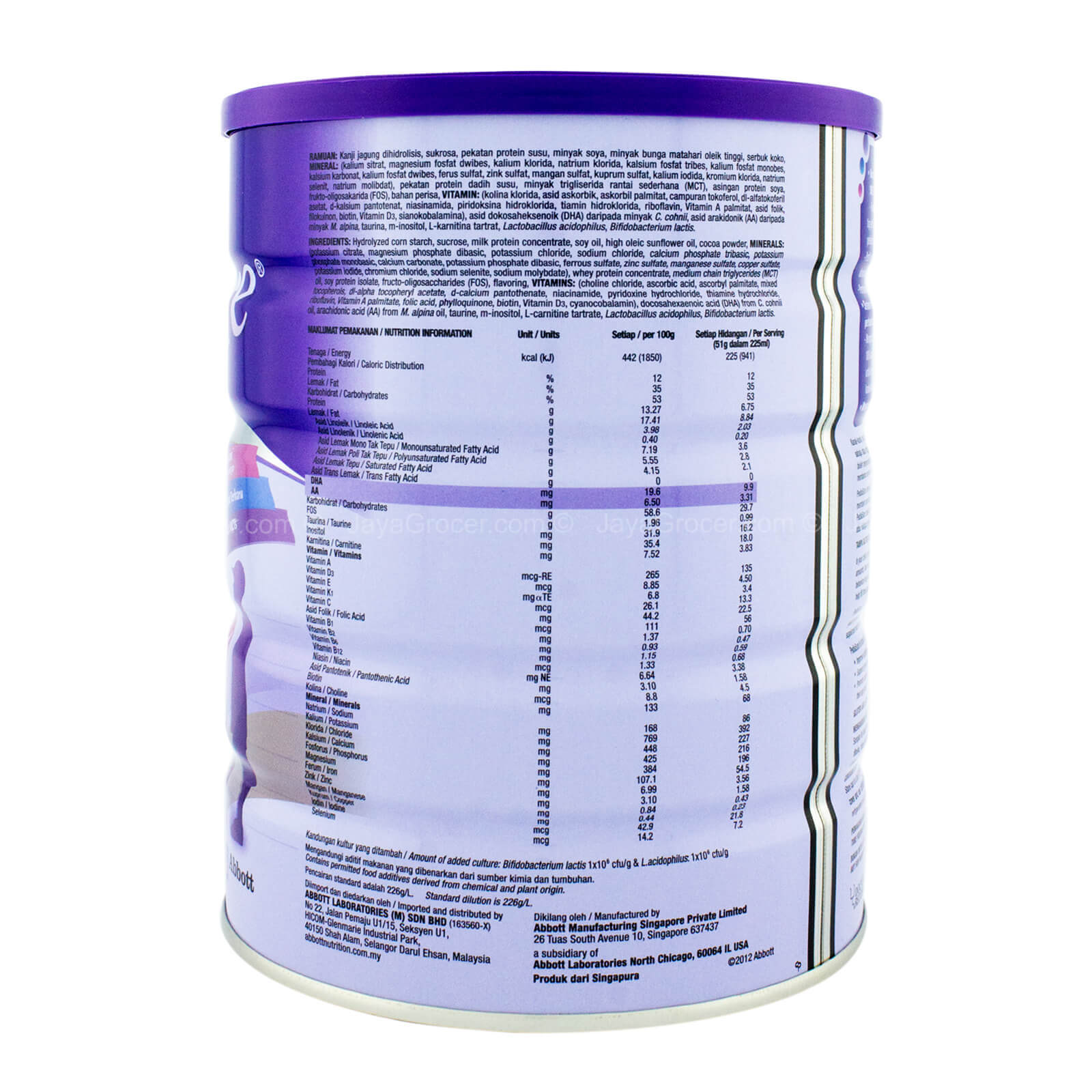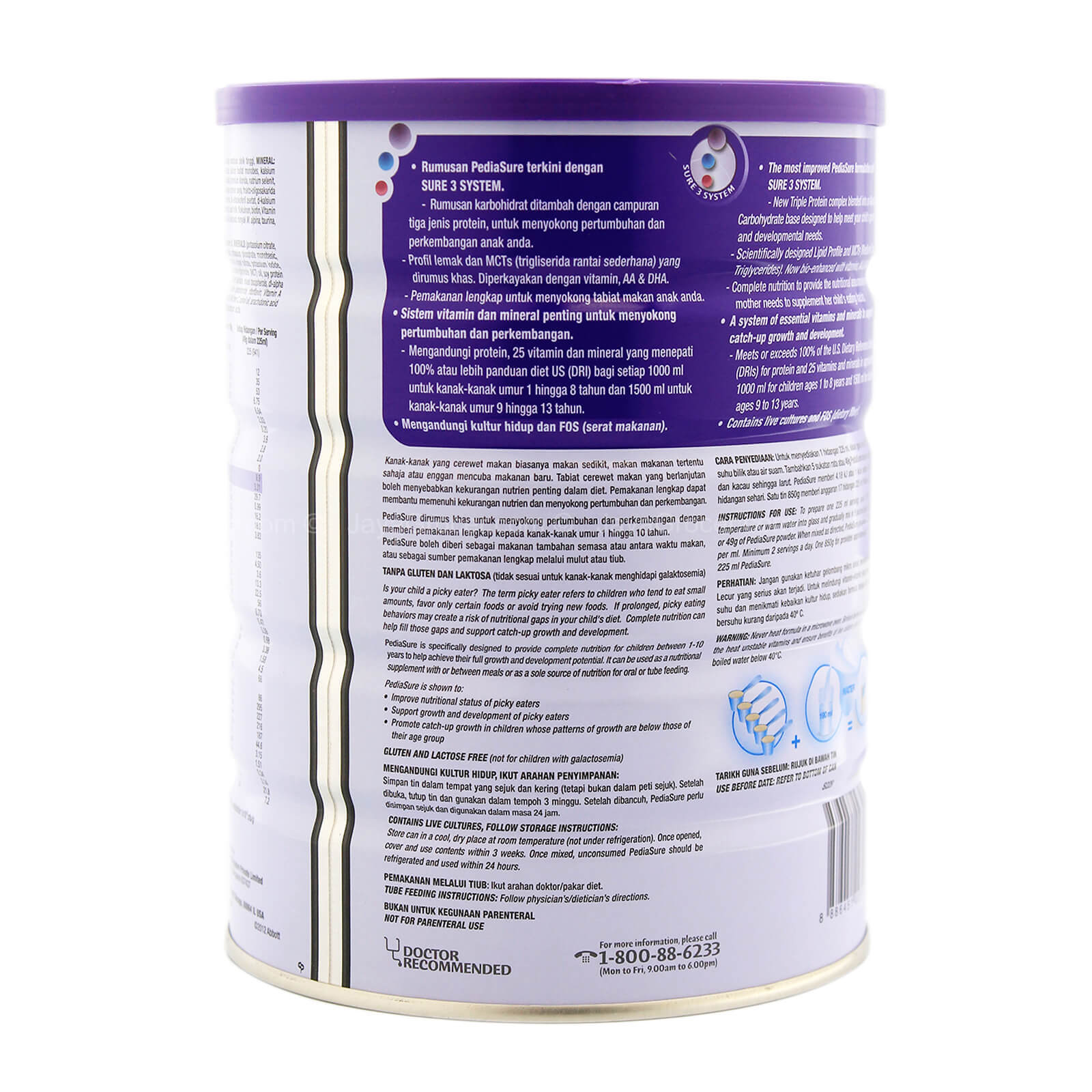 PediaSure is a tasty and balanced nutritional drink for children ages 1-10 who are picky eaters, have small appetites or are recovering from medical conditions. The formula has a combination of 3 protein sources, 25 essential vitamins and minerals, dietary fibres as well as live cultures of Bifidobacterium lactis and Lactobacillus acidophilus.
As such, the formula is a balanced and complete nutritional-recipe which is scientifically proven to help increase your child's height and weight while boosting the immune system.
---
Disclaimer: The pricing shown is just a good indication of how much these products are worth. The prices could change based on the e-commerce promotions that are going on. If some of the products are not available, do email us at [email protected] Thank you!
Like writing about great products? We're hiring! Learn how you can write for us!