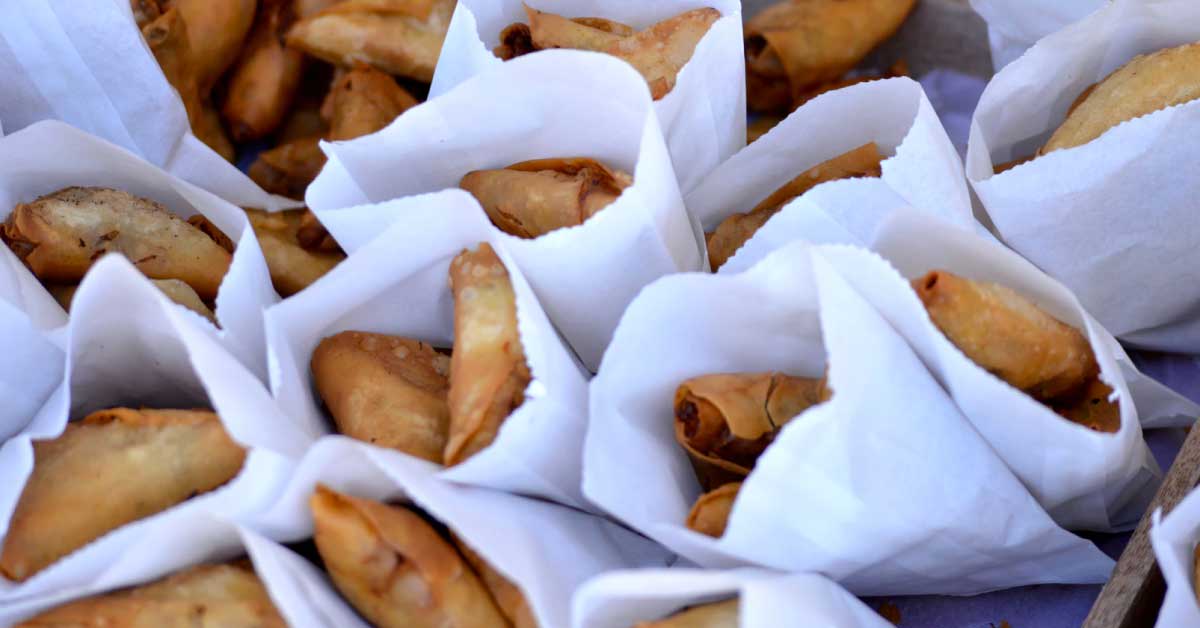 An air fryer, true to its name, circulates hot air around the food inside it to cook like how a convection oven does. That practically saves you the amount of oil needed for deep-frying as well as giving you a healthier option to enjoy fried food. Are high-end air fryer brands in the market out of your budget?
Are air fryers economical?
Yes, you don't have to spend a fortune on air fryers. There are plenty of affordable units, for less than RM 300, from renown brands like Haier, Midea and Pensonic. Also, air fryers are compact in size, so it's easy for you to store. Nevertheless, here is a list of price-friendly air fryers that will not cost you an arm and a leg.
Best for those on a Keto diet
Price from RM229.00
This particular brand uses Ecohealth technology which works to remove fat from ingredients such as meat yet retain natural oils, keeping food like fried chicken wings and fish. Now you don't need a cheat day in your strict diet regime, do you?
The energy-efficient air fryer is built with a multi-layer cool-to-touch body. Its capacity of 4.8L makes frying in large quantity a breeze,– perfect for frying in one go.
Best air fryer with stainless steel basket
Price from RM194.90
Having a stainless-steel finished basket equates to easier cleaning and caring for in the longer run. That's what Samu Giken has for its Digital Air Fryer. It comes with a pan and food basket that's coated with a non-stick Teflon surface for that smooth finish.
This digital fryer promises to cook your food at an energy-saving efficiency. So cook away everything without worrying about breakdowns.
Best air fryer with safety certification
Price from RM199.99
Approved by SIRIM and Suruhanjaya Tenaga, this Russell Taylors Air Fryer is certified to be safe and durable for use accordingly to a typical Malaysian's way of living. One such feature that reflects this is its auto-off function; the fryer turns off right away once the basket is removed.
Other than that, the fryer's basket locks well to prevent accidental slips and is layered with another cover for added protection. In terms of unique functionality, the air fryer has a temperature control that allows you to preheat your food like an actual oven. So, bake, grill or roast with an ease of mind.
Best durable air fryer - with stainless steel inside
Price from RM285.00
This mid-range air fryer offers quality in the form of durability. That's because its stainless steel body is the essential element to lasting longer as well as provide user's ease of caring for and cleaning the fryer. To add, this fryer works to cook your food 50% faster than traditional frying.
Best air fryer for nuggets
Price from RM169.99
Air fryers from this particular brand are regarded to be on par with high-end ones. The AF-420-M boasts perfect and even cooking of your favourite nugget every time, guaranteeing the same crunchiness on the outside, and softness in the inside. Without the need for oil, you can enjoy your fried food now, guilt-free!
Best air fryer with an air filter and auto shut-off function
Price from RM269.00
If you prefer digital display to the conventional analogue setting, your pick should be this model from Haier. It comes with a touch screen LED panel as well as a built-in auto shut-off function, which will be your best friend for timed and safe cooking.
Equipped with an integrated air filter, it is designed to specifically minimise unpleasant cooking odours. Now, who wouldn't love to diminish funny smells in the kitchen?
Best budget air fryer for a single person
Price from RM149.00
Need a smaller fryer or just want to save on electric consumption? With a capacity of 2.0L, you can do away with this mini Morgan Air Fryer. Consists of a non-stick basket for easy cleaning, your cooking will also be done right away thanks to its rapid air circulation system. Might we also add that the air fryer is highly portable?
Best air fryer with rotisserie - suitable for a large family
Price from RM259.90
This air fryer from GTE is about the only air fryer that provides a rotating function with rotisserie for your pleasure to cook a whole chicken at an economical price. The generously large-sized fryer comes with 8L of capacity, making it perfect for cooking at family get-togethers.
With three kinds of cooking methods: infrared heat, hot turbo air, and 360-degree rotating system, your customised cooking experience will be a comfortably easy one.
Best Malaysian-made air fryer
Price from RM225.00
Not many know that Pensonic is a reputable Malaysian brand! With a 2.2L capacity and a self-adjustable temperature, this chef-quality air fryer will definitely live up to your expectations. Its high speed air circulation system also helps with cooking your food fast without the need of oil!
Best cheap air fryer
Price from RM124.28
Owning an air fryer doesn't have to cost you an arm or a leg and this AMGO Air Fryer is the least expensive model on our list but still, has all the whistles and bells. With a fryer pan capacity of 3.8-litres, you can cook up a reasonably sized chicken with ease. It also has a temperature control dial and cool touch housing with a detachable non-stick frying basket for easy cleaning.
Best for fried chicken - suitable for small families
Price from RM229.00
The Trio Air Fryer is sleek and stylish, available in red or black with an LCD touch screen panel and a convenient cool touch handle. It comes with adjustable temperature settings, 60 minutes timer and has a capacity of 2.6-Litres letting you can fry deliciously crispy fried chicken and much more with just a touch of a button.
More: 10 Air Fryers to Help You Create Healthier Meals
Disclaimer: The pricing shown is just a good indication of how much these products are worth. The prices could change based on the e-commerce promotions that are going on. If some of the products are not available, do email us at [email protected] Thank you!