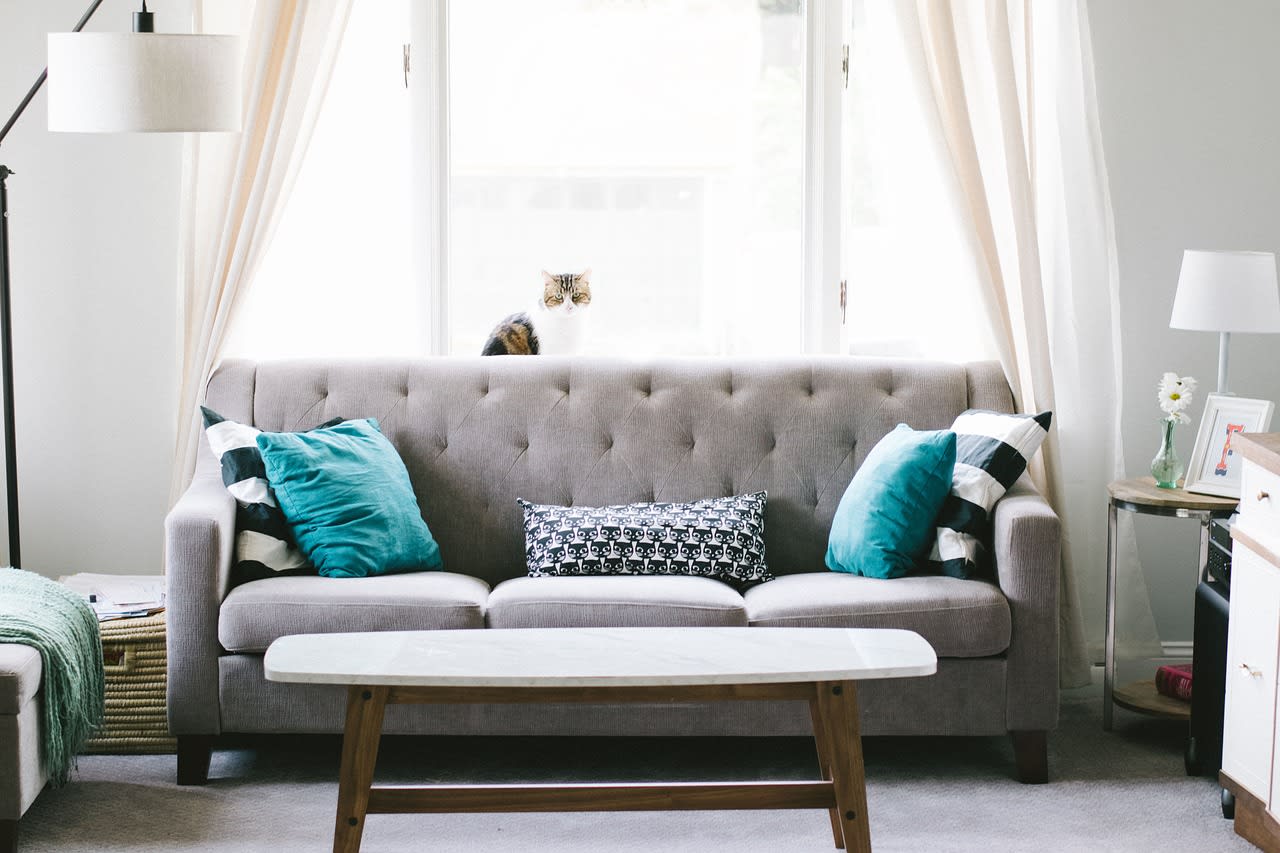 The heat wave is here and looks like it's not going anywhere anytime soon. With these extreme weather changes, excessive heat causes sluggishness and exhaustion. Choosing an energy efficient and high-quality air-cond will certainly benefit you and everyone around you. Fresh air circulation around you will produce a conducive living and working environment. Here's a selection of the best air conditioners for you.
Top 10 Air Conditioners in Malaysia 2019



Hisense 1.0HP HAC-09DJN Air Conditioner


Electrolux 1.0HP ESM09CRI-B1 Air Conditioner

Sharp AHAP12SMD 1.5HP Air Cond Plasmacluster

Samsung 2.0HP AR-18HVSD Premium Inverter Air-Conditioner

York 2.5 HP Air Conditioner

Mitsubishi 1.0 HP DC Inverter With Ionizer Air Conditioner

Panasonic CS-S10TKH 1.0HP Premium Inverter Air Conditioner

Hisense HAP-09JSN 1.0HP Portable Air Cond

Hitachi 1HP Air Conditioner Window Type RA10MF

Daikin 1.5 HP Eco King Ceiling Type Air Conditioner
Best for small rooms
Price from RM667.72
This Hisense 1.0HP Air Conditioner is perfect for a small room, as well as a living and dining room. It's designed with an auto-start function, sleep mode, smart mode, and a 24-hour time setting. There's also the ionizer function to purify the air around you of allergens, contaminants and other bacteria and infectant.
64 people added this to their wishlist
Best 1 HP air conditioner
Price from RM884.99
A dependable air conditioner is both smart and efficient in design. The Electrolux 1.0 HP Air Conditioner is equipped with the I Feel function which detects the change in temperature around and regulates the cooling air with efficiency. You will be protected with the various bio-HEPA, vitamin C and plasma filters, keeping your family safe from dust, dirt or allergens.
Best 1.5 HP air conditioner
Price from RM1,269.00
Modern in design, this energy saving air conditioner with plasma-cluster ions functions with high density to quickly cool and clean the surrounding air. Sharp 1.5 HP Air Cond Plasmacluster provides you with strong air ventilation and a gentle cooling system suitable for older people and children. This air-cond is completely energy conscious with the low wattage evaporators and condensers.
31 people added this to their wishlist
Best 2.0 HP air conditioner
Price from RM2,619.00
Optimizing on the unique design to deliver you with higher performance, further and wider air circulation, cooling your home fast. Attached with a filter system to eliminate bacteria, viruses, dust, and allergens, it helps to keep your air clean and safe to breathe in. Stay cool in all situations with the Comfort Cool to help you maintain your desired temperature.
9 people added this to their wishlist
Best 2.5 HP air conditioner
Price from RM2,180.00
With the York 2.5 HP Air Conditioner, you won't even know it's there as it delivers rapid cooling in quiet mode. This will not cause any noise or disturbance to your surroundings. With healthy ionizer and energy saving mode, the air conditioner regulates clean and cool air all around you with perfection. Stay comfortable and relaxed in your space.
Best solar air conditioner
Price from RM1,699.00
Quite possibly the optimum choice to conserve energy, the Mitsubishi 1.0 HP DC Inverter with Ionizer Air Conditioner is designed to save up to 60% of energy while being used. Offering you an intelligent choice, this air conditioner has a 24-hour ionizer which functions without power supply. The natural solar filter deodorises and cleans the air through exposure to the sunlight.
20 people added this to their wishlist
Best wall mounted inverter air conditioner
Price from RM1,399.00
An ergonomic design to fit into your modern and exquisite décor, the Panasonic 1.0 HP Premium Inverter Air Conditioner offers you the ultimate cooling experience. This air-cond showers cooling, gentle breeze over you like a cool morning wind any time of the day. With the dynamics of the Aero-Wings system, the airflow is far reaching and long lasting.
Best mini standing and portable air conditioner
Price from RM899.00
Experience cooling air and enjoy a relaxing environment during hot weather no matter where you are with the Hisense 1.0HP Portable Air Conditioner. This mini air conditioner has a digital control panel which allows for easy operation. With the auto evaporation technology, you no longer need to manually drain the equipment. Enjoy the various programmes and share the cool air with everyone around you.

14 people added this to their wishlist
Best window air conditioner
Price from RM1,369.00
Save energy as well as space with this Hitachi window air conditioner. Presenting you with the latest nano titanium filter technology, the design is both high in function and low in noise. With two air windows for ventilation and anti-bacteria twin turbo-fans, you will experience healthy airflow all around your living space.
6 people added this to their wishlist
Best ceiling air conditioner
Price from RM1,899.00
The Daikin 1.5 HP Eco King Ceiling Type Air Conditioner creates a complete and far-reaching air circulation throughout your home or working space. Emitting positive and negative ions to help sterilize the surrounding air, the air conditioner can be pre-set to avoid over usage of energy. Enjoy centralised cooling airflow with the advanced i-plasma technology.
8 people added this to their wishlist
More: 10 Portable Air Conditioners To Keep Your Room Cool
---
How To Choose the Right Air Conditioner
Consider the size of your room
The first thing to do when choosing an air-conditioner is to consider the size of the room you'll be fixing it at. It's important to know what horsepower you'll need. Keep this in mind: a small room only needs an air conditioner with a single horsepower. However, a medium-sized room will need one with 1.5 horsepower, and a large or living room will need one with 2.0 horsepower.
Check the price tag
A little tight on cash? Get an air conditioner or a portable cooler with basic functions. If your wallet allows you to spend a little more, then opt for those with energy-efficient, noise-cancelling and ioniser functions. Ionisers are great if your house is generally dusty. It helps eliminate dust, odours and microorganisms - perfect if you suffer from allergies.
Conclusion
Compare different air conditioner models before making your purchase. Understand their functions and ask yourself if you need the extra, fancy features. Keep in mind that the main reason you'd want an air conditioner is to get good and cooling air flow around your home to combat our hot weather. Then slowly move up to the specs and features to see if you actually need them.
Disclaimer: The pricing shown is just a good indication of how much these products are worth. The prices could change based on the e-commerce promotions that are going on. If some of the products are not available, do email us at [email protected] Thank you!