Koreans are well known for their adoration towards whitening skincare products. However, many get the perception of whitening products wrong. Whitening creams and other whitening products aren't about bleaching your skin. They are used to lighten and even out skin tones, brighten up dull skin, lighten skin blemishes, and above all, revitalise your skin's luminosity.
Because many factors affect how bright and flawless your skin and complexion is, achieving the whitened skin tone that you desire only happens when you start caring for your skin in every manner possible. This is why Koreans give so much of regard to skincare as a whole and stick to a strict regime. In fact, it is common to find that many of them swear by what is known as the 10-step routine, typically carried out at night. Read on for some product recommendations and to find out how this routine works!
What does whitening mean in Korean skincare?
You'll hear a lot of this term 'skin whitening' on K-Beauty, but no, none of the products works to change your skin colour from dark to white. However, whitening products work to lighten your skin tone and dark spots, brighten your skin tone and reduce the appearance of scars and give you an overall cleaner and even complexion.
Top 8 Korean Whitening Products in Malaysia 2019
The Face Shop Rice Water Bright Light Cleansing Oil
Benton Snail Bee High Content Skin
Dr. Jart Dermask Micro Jet Brightening Solution
Dear, Klairs Freshly Juiced Vitamin Drop
Cosrx Galactomyces 95 Whitening Power Essence
Dr.G Brightening Peeling Gel
Mizon Snail Repair Eye Cream
Innisfree Daily UV Protection Cream No Sebum SPF35/PA+++
More: 8 Best Korean Moisturizers That Are Gentle and Yet Super Effective!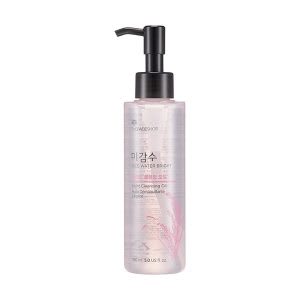 Check The Face Shop Rice Water Bright Light Cleansing Oil price below:
Ensure your skin is thoroughly cleansed with this cleansing oil. Formulated with rice water and enriched with jojoba oil, continuous usage results in your skin feeling supple and hydrated. Furthermore, this cleansing oil has an instant whitening effect that lasts for 12 hours. Hello, dream skin! 
Promising review: "(This oil cleanser) does an excellent job in removing all kinds of makeup (even WATERPROOF makeup!). It (also) does not irritate my skin which is a plus because I have super sensitive skin." - Patricia E.
More: Banish Dirt with these 7 Best Oil Cleansers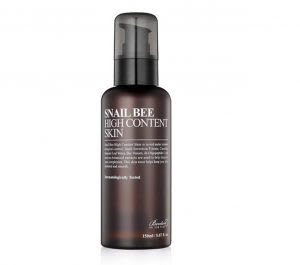 Check Benton Snail Bee High Content Skin price below:
This highly effective snail toner is the answer to your acne scars! Snail secretion included in this formula helps to bring hydration and lift dull complexions and scarring, while bee venom improves overall circulation to stimulate your skin's collagen production. Absolutely skin-friendly, it is free of alcohol, chemicals, fragrances, steroids and synthetic dyes.
Promising review: "This toner really improved my complexion. I (can) see my face brighten and become more flawless every time I use it. My skin never felt so good." – Hanisyyrh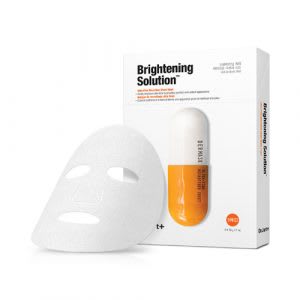 Check Dr. Jart Dermask Micro Jet Brightening Solution price below:
This mask claims to hydrate, illuminate and tackle and dark spots or hyper pigmentation. And that is exactly what it is capable of. Its formula contains glutathione, a potent antioxidant known to effectively even out skin tones, as well as niacinamide and α-bisabolol, two powerful skin-brightening ingredients. Youthful-looking radiance will be yours in no time!
Promising review: "Love this!! Gives you instant boost of whitening after usage!" – Pit Khee
More: Sheety Skin? These 10 Sheet Masks Will Sort You Out!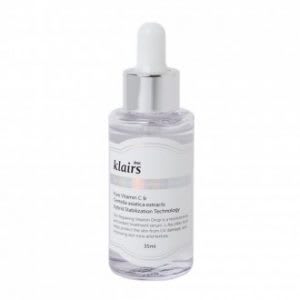 Check Dear, Klairs Freshly Juiced Vitamin Drop price below:
add_circle
Vegan friendly
add_circle
Stable vitamin C formula
add_circle
Suitable for sensitive skin
add_circle
Suitable for all ages
remove_circle
Oxidises fast (especially due to transparent bottle)
Packed with vitamin C, this serum does wonders to fade acne scars and to brighten dull complexions. Furthermore, with 5% ascorbic acid, it helps to remove dead skin cell, effectively smoothening out your skin texture. Radiant complexion is all that's left!
Promising review: "This does wonders to my skin. It evens out my skin tone and fades away acne scars. It can be a bit tacky when you first apply it, but this product absorbs fast." – Claudia Teo
More: Top 14 Face Serums That will Give You Bright and Radiant Skin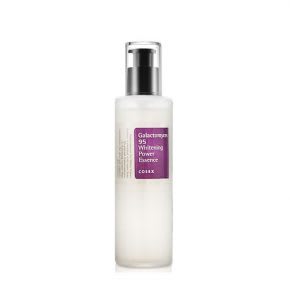 Check Cosrx Galactomyces 95 Whitening Power Essence price below:
With 95% concentration of Galactomyces as the main ingredient, this white powder essence is sure to whiten, hydrate and tighten your skin. After a fermentation process, the fermented Galactomyces is good to go as a whitening and anti-aging agent! The fermentation technology actually helps boost this ingredient to nourish and hydrate the skin.
Promising review: "3 weeks into using this essence, my uneven skin tone is changing!!? I love it. The essence is fairly light but it feels rich when applied on face. I use it twice a day and I definitely see results!" – mikuss_ieera
More: 8 Face Essences to Boost Your Moisturising Game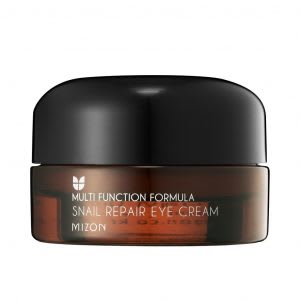 Check Mizon Snail Repair Eye Cream price below:
add_circle
High concentration of Snail's Mucus to hydrate and repair the skin barrier
add_circle
Claimed to be effective results on dark circles and wrinkles
add_circle
Reasonably-priced
add_circle
Non-heavy and fast-absorbing
Formulated with snail mucus filtrate, this eye cream contains proteins, elastin, glycol, and antioxidants to reduce the appearance of fine lines and wrinkles. It is also effective to promote cell regeneration and has great restoring effects. Niacinamide properties work to whiten the skin, and snail mucus provides deep hydration.
Promising review: "This is my first time trying this thing. It didn't really give an instant result but it showed a good effect after using it for quite a long time." – Hasbah_225
More: Exfoliate All the Dead Skin Away with These 12 Face Scrubs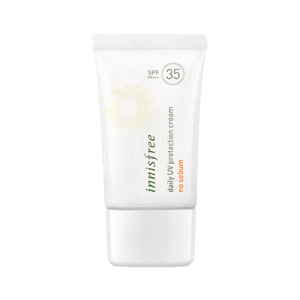 Check Innisfree Daily UV Protection Cream No Sebum SPF35/PA+++ price below:
A no sebum sunscreen, this is perfect for those with oily skin to keep your skin shine-free through hot days. It sports a lightweight texture that is easily smoothly applied. Furthermore, it's special sunflower and green tea formulation instantly whitens your skin so that you look fairer. 
Promising review: "Love this. Control sebum very well and my skin does not look oily even after 5-6 hrs." – Rachael Ng
More: Pamper Your Peepers with these Top 10 Eye Creams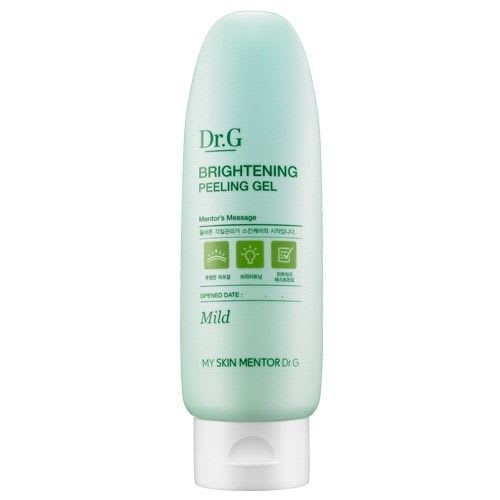 Check Dr.G Brightening Peeling Gel price below:
Ask any Korean and they just might tell you that peeling gels are their go-to when it comes to exfoliating products. The reason for this is obvious - peeling gels utilise fruit enzymes to gently exfoliate the skin and pose as a preferred alternative to harsh chemicals, scrubs or exfoliating beads. The Dr.G Brightening Peeling Gel is a popular favourite, has a wonderful ingredients list and is packed full with Vitamins C and E. Goodbye dead skin cells! 
Promising review: "Every step of the way, this product lived up to or exceeded its promises, and my skin loved every moment of it. The ingredients list is stellar, and the experience of using it is so pleasant." - Ben
More: Keep the UV Rays Away with These Top 10 Facial Sunscreens
---
Korean 10-step routine: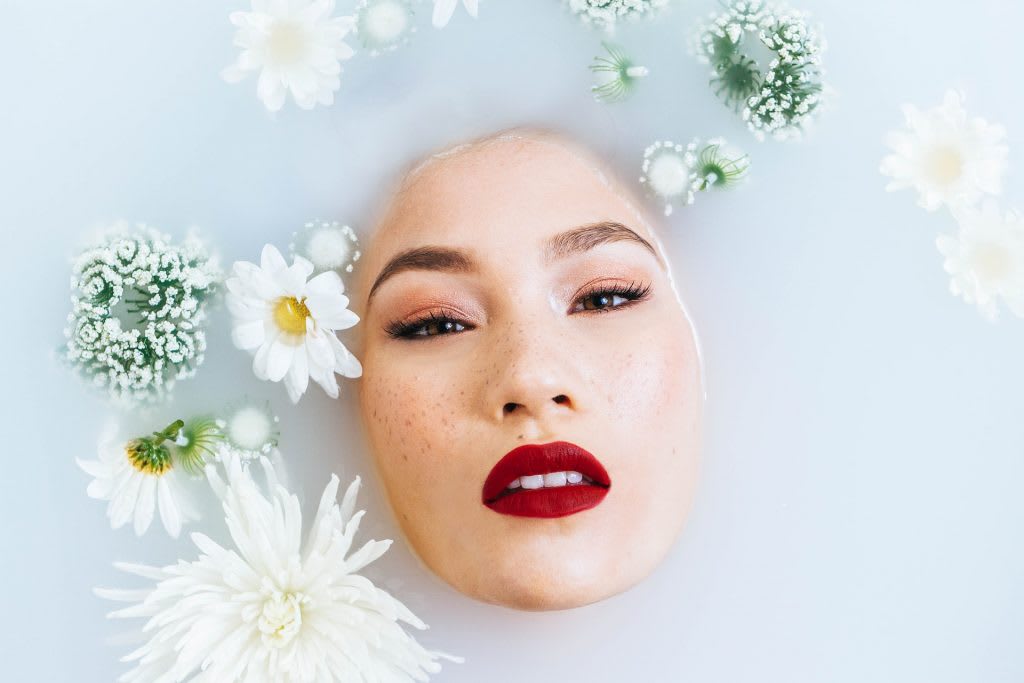 1. Oil cleanser
Double cleansing is the base of all Korean skincare routines. Using an oil cleanser is an effective first step to remove oil-based makeup that remains on your skin. This step is important as water repels oil. Therefore the only effective way to remove oil is with oil. Oil-based cleansers also draw out oil-based impurities such as sebum and pollution.
2. Water-based cleanser
The second step - using a water-based cleanser will help to remove water-based impurities such as sweat and dirt. This step gently rids your skin of oily residue left from the previous step, helping to keep acne and blemishes at bay.
3. Exfoliator
We cannot stress enough how important exfoliating is to your skin's health. This step helps to clean your pores and remove dead skin cells to reveal brighter and smoother skin, ultimately helping you to become fairer. It also improves your skin's ability to absorb skincare products that come after this step. If you have sensitive skin, exfoliate once a week. Otherwise, do it twice a week and always stick to gentler exfoliants.
4. Toner
Balance your skin's pH levels with a toner. It removes any residue left from cleansing, cleans your pores and repairs your skin's barriers to effectively absorb moisturisers that follow. Opt for a brightening toner with ingredients such as glycolic acid or snail secretion to brighten dark spots and reduce the appearance of scars.
5. Essence
Apart from being an additional layer of hydration, essences increases skin cell turnover. This results in skin that is brighter and more toned. All in all, despite being incredibly lightweight, they effectively enhance your complexion and help to hydrate and prevent aging.
6. Treatments
Packed with powerful ingredients, ampoules, boosters and serums work to hydrate your skin and target specific skin concerns. Treatments with vitamin C are especially helpful to brighten skin appearance and even out skin tones.
7. Sheet masks
Sheet masks are the ultimate Korean obsession with some people even using one sheet mask a day. Perfect for all skin types, easy to use and ultra-relaxing, these masks infuse your skin with skin-loving essences. Ingredients differ according to the results you want to achieve. Hence, choose brightening masks that contain ingredients such as niacinamide and glutathione and always opt for those that are as natural as possible.
8. Eye creams
Eye creams have the ability to restore youthful glow to your skin by keeping dark circles at bay. They also eliminate puffiness and reduce the appearance of fine lines and wrinkles. Whenever possible, always choose eye creams that are fragrance-free and contain retinol - a type of vitamin A that helps to accelerate cell regeneration.
9. Moisturiser
Plump your skin, smoothen out fine lines and up your hydration game with moisturisers that will ensure you wake up to beautifully rejuvenated complexion. Korean whitening facial creams are especially helpful to give you brighter, clearer and younger-looking skin.
10. Sun protection
SPF, SPF, SPF! Applying sunscreen is the most effective way to achieve long-term fairness. A good sunscreen will offer broad spectrum protection and prevent premature aging. Many sunscreens these days also have whitening properties and are formulated with ingredients that prevent melanin production in our skin cells.
More: 9 Korean Skin Care Products Essential for Everlasting Youthful Skin
---
Too much? Simplify it!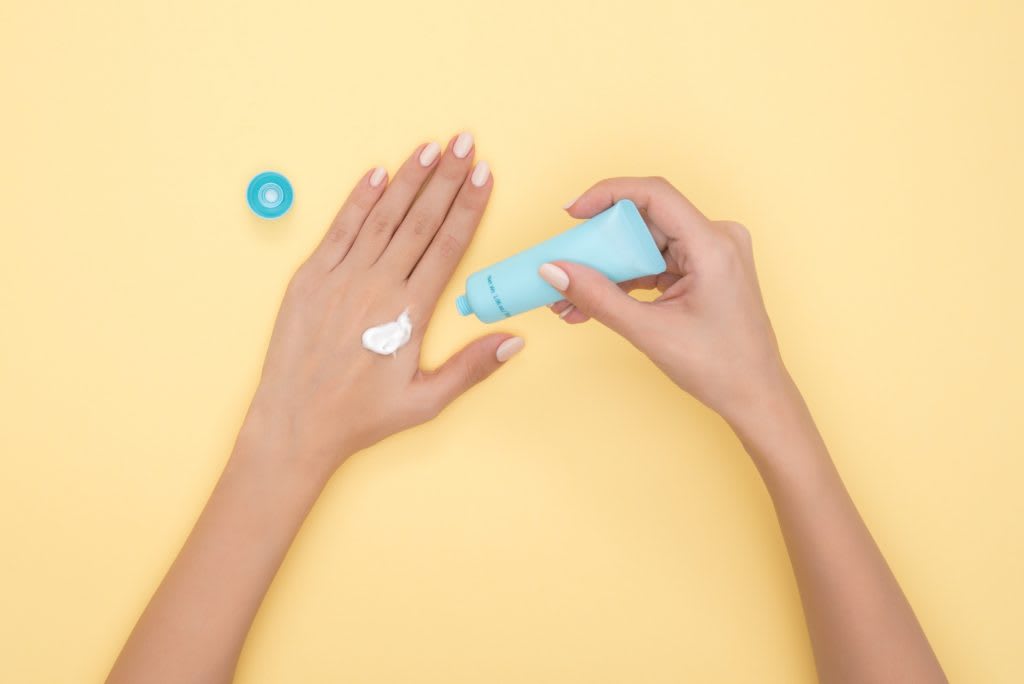 Truthfully, doing the 10-step-routine might seem too time-consuming and too drastic of a shift to take on suddenly. Even if we're really dedicated people, there will be days when we'll be lazy. Should this be you, strip the regime down and stick to the essentials! The Korean 5-step-routine is great and produces great results as well. Follow these steps in order:
Cleanser
Toner
Serum/ampoule
Eye cream
Moisturiser with SPF
---
The Golden Rules of Skincare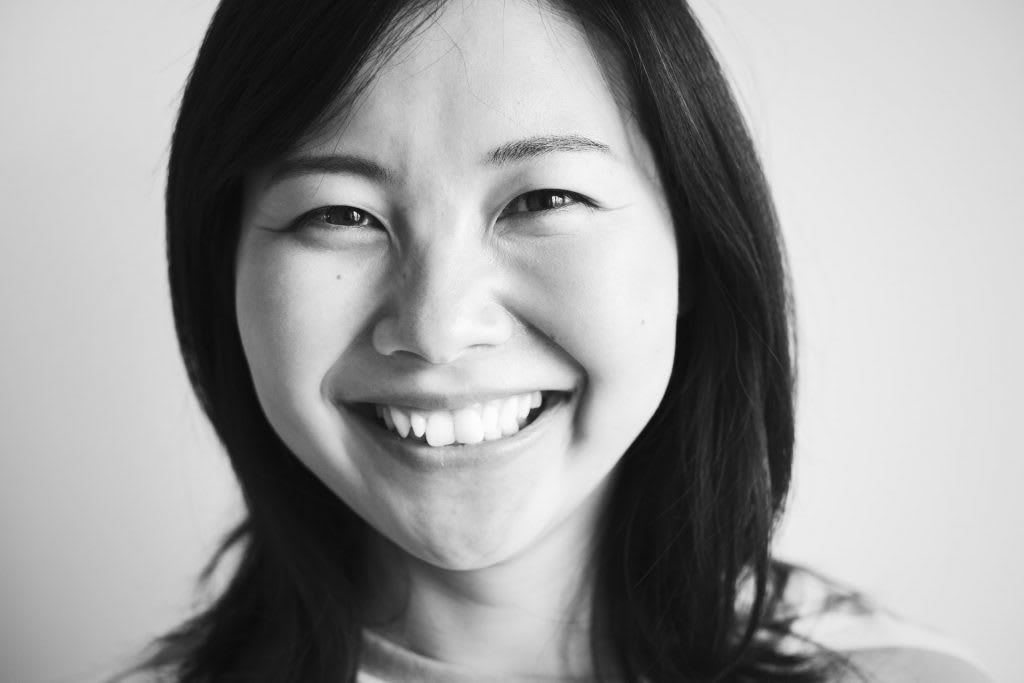 To a certain extent, it seems overwhelming to have so many things to be mindful about when it comes to skincare. However, because skin concerns differ from one person to another, some people might find that a mere 3-step method would work just as well. 
Despite this, whether you use a 3-step, 5-step or 10-step method, three things to always remember when it comes to skincare: 1) always hydrate, use suncare, and make sure you eat and sleep well. 
More: Top 9 Korean Facial Cleansers for Your Skincare Routine
Disclaimer: The pricing shown is just a good indication of how much these products are worth. The prices could change based on the e-commerce promotions that are going on. If some of the products are not available, do email us at [email protected]. Thank you!