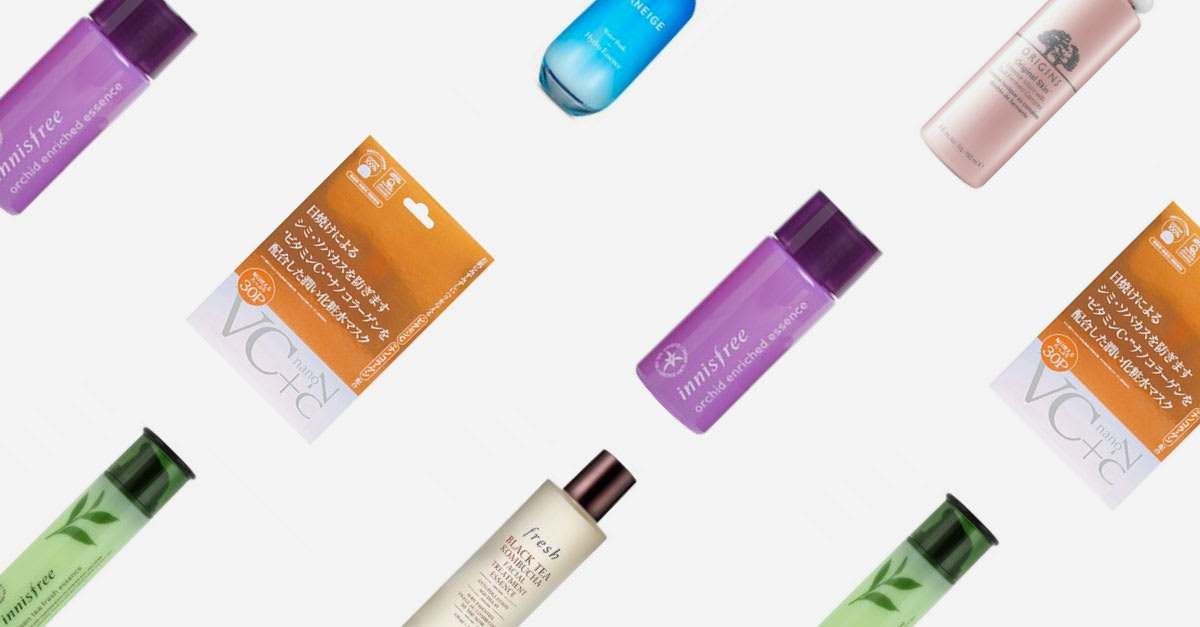 Do you know that after toning your face, the skin cannot absorb moisturisers and creams effectively due to drying of the skin caused by toner? Think, a dry sponge not able to absorb dishwashing liquid well.
Here's where face essences fit in. While their main job is to penetrate deep into the skin for a boost of moisturisation, they can provide your face with a high concentration of active ingredients. Essences also help with skin balancing and prepping for moisturisers and cream.
Want one now? Here are some of the best essences out there for your dream skin.
1. Origins Original Skin Essence Lotion with Dual Ferment Complex
Best for oily skin
Price from RM136.00
Having oily skin means that you are definitely encouraged to use oil-free products. Lucky for you, Origins Original Skin Essence Lotion is oil-free and provides hydration that will soften up your skin while refining and restoring radiance to your face. It will instantly brighten your face, making you look more awake and glowing.
2. Innisfree Orchid Essence
Best Korean face essence
Price from RM22.00
Worried about aging and dealing with wrinkles? Worry no more! Give the Innisfree Orchid Essence a try to help reduce and prevent wrinkles. It also helps with boosting elasticity, tone correcting and moisturising the skin thoroughly.
2 people added this to their wishlist
3. Japan Gals VC Essence Mask 30s
Best Japanese face essence mask
Price from RM42.92
Ahh, the wonders of Japanese beauty products. Moisturize your face with this face lotion essence in a form of a mask.
Not only will your skin feel and look hydrated, but it also contains nano collagen and vitamin C that will help brighten your dull skin. It also gets rid of dark spots and freckles that is caused by the harsh sun.
4. Garnier Sakura White Pinkish Radiance Sleeping Essence
Best drugstore face essence
Price from RM31.10
Head to bed after applying some face essence, and wake up every morning with beautiful and vibrant looking skin.
Garnier's Sakura White Pinkish Radiance helps to moisturise and plump up your skin while you are asleep, making it feel as smooth as ever especially after weeks of using it continuously. You will also see your skin having a pinkish tone after a month of usage.
5. Innisfree Green Tea Fresh Essence
Best face essence for acne prone skin
Price from RM66.00
Having sensitive skin can be such a struggle, but the key to finding the right product is to look at its ingredients.
The Innisfree Green Tea Fresh essence is free from any parabens, synthetic colourants, mineral oil, animal-oriented ingredients and imidazolidinyl urea. This means that it's free from ingredients that can irritate your sensitive skin. Give it a try for smoother and moisturised skin.
6. Laneige Water Bank Hydro Essence
Best water essence for dry skin
Price from RM190.00
Want a simple and straightforward essence? Borrowing its magic from Green Mineral water extracted from vegetables, the Laneige Water Bank Hydro Essence tight-locks moisture (from evaporating). Two or three magical pumps distributed around your cheeks, forehead and chin is all you need for a hydrated and glowing face.
7. Elora Instant Lifting Essence
Best organic face essence
Price from RM295.00
Diminish fine lines and wrinkles with Elora's Instant Lifting Essence. It is chemical free, PH balanced and hypo-allergenic - all good news for those with sensitive skin! This baby can lift your face, reduces puffiness and any inflammation. Just apply a little amount during the day and night as well before going to bed for best results.
8. Fresh Black Tea Kombucha Facial Treatment Essence
Best face treatment essence
Price from RM306.00
Defend your skin from pollution and anti-oxidants that can cause premature signs of aging. With this facial treatment essence, you will be able to restore moisture and luminosity. It is also very light-weight and helps to soften fine lines and wrinkles on the face while refining the look of any visible pores.
Disclaimer: The pricing shown is just a good indication of how much these products are worth. The prices could change based on the e-commerce promotions that are going on. If some of the products are not available, do email us at [email protected] Thank you!