According to skin experts, the main cause of visible skin changes such as wrinkles, are caused by the sun's UV rays. It's time for you to break old habits and start wearing sunscreen every day! White cast? Greasy feel? Sticky to the touch? You won't find those problems in our list of top facial sunscreens!
Which is better, sunscreen or sunblock?
The main difference between sunscreen and sunblock is in their name itself. Sunscreen absorbs into the skin and forms a sort of chemical protection to absorb UV rays.
Meanwhile, sunblocks literally form a physical layer onto your skin and block UV rays from penetrating it. That's why sunblocks tend to be thicker in consistency and easily leaves a white cast on the skin.
Sunscreens also tend to break down and lose its effectiveness when exposed to UV rays after about an average of 2 to 3 hours. Sunblocks being the stronger of the two can stay out much longer in the sun in order to reflect UV rays from touching the skin.
Therefore, sunblocks are best for when you're doing outdoor activities or if you'll be out for long while sunscreens are best for daily use as it will be absorbed into the skin and not make you look like a pale ghost.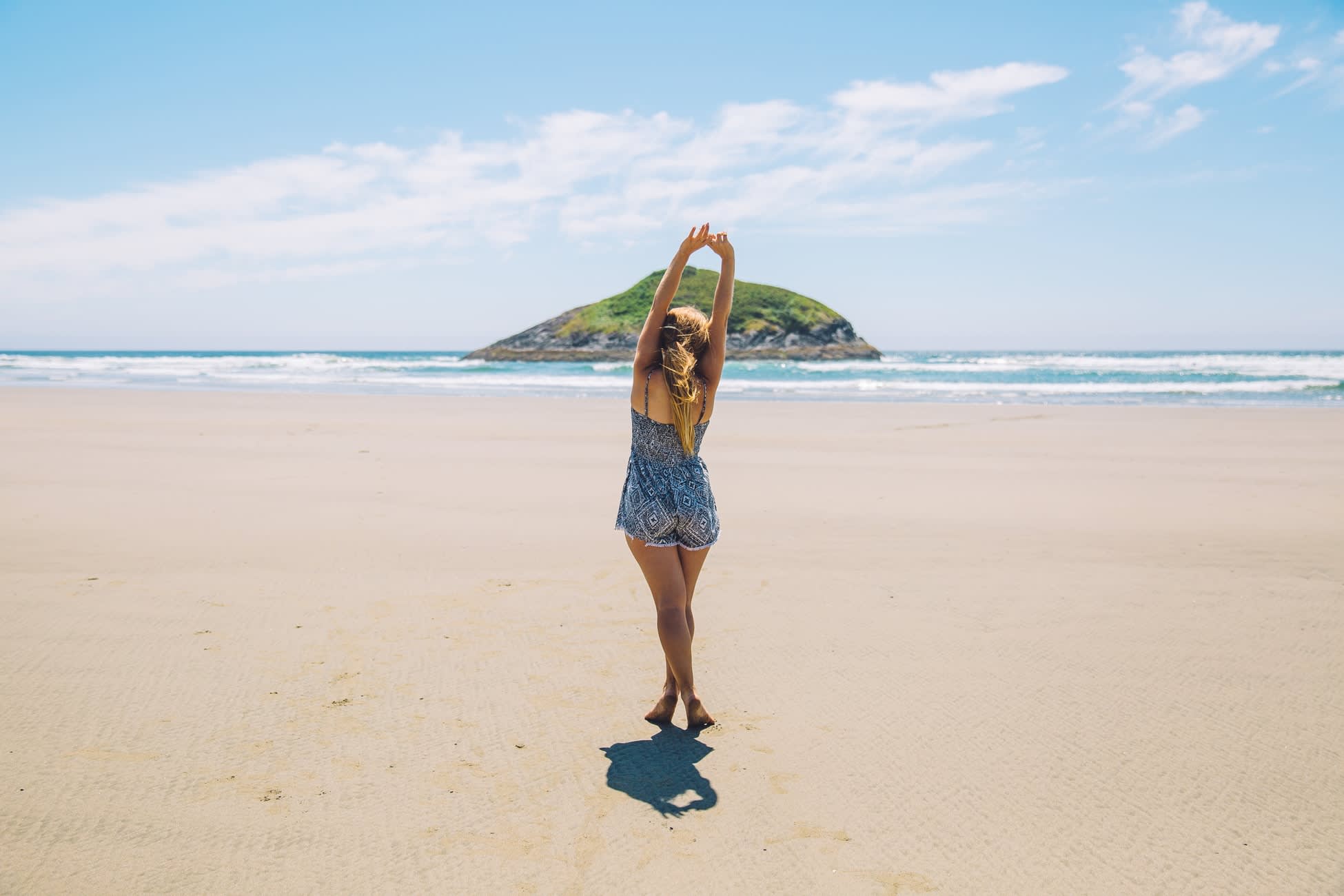 How long can I stay under the sun?
Aside from UVA and UVB features, you'll need to take in the account of the Sun Protection Factor (SPF) number. Basically, the higher the SPF, the longer it can stay effective in protecting you from the sun.
To calculate how long an SPF product will work, just take the SPF number and multiply with how long you can avoid sunburn.
So if you usually take 15 minutes to get a sunburn (without protection), then you'd get:
SPF 50 x 15 minutes = 750 minutes (12 hours of protection!)
---
11 Best Facial Sunscreens in Malaysia
Yadah Oh My Sunscreen
Biore UV Aqua Rich Watery Essence SPF 50
Biore UV Perfect Milk
The Face Shop Natural Sun Eco No Shine Hydrating Sun Cream SPF40 PA +++
Neutrogena Ultra Sheer, Dry-Touch Sunscreen SPF 100+
L'Oreal Dermo Expertise Uv Perfect Aqua Essence City Face Mist
Supergoop! Everyday Sunscreen with Sunflower Extract SPF 50
La Roche-Posay Anthelios Pocket SPF50+
3W Clinic Intensive UV Sunblock SPF50PA+++
Sephora Collection Bright Future Skin Tint SPF 25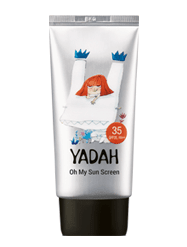 Yadah Oh My Sunscreen
RM 28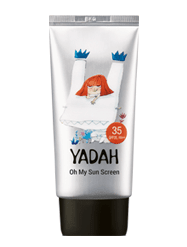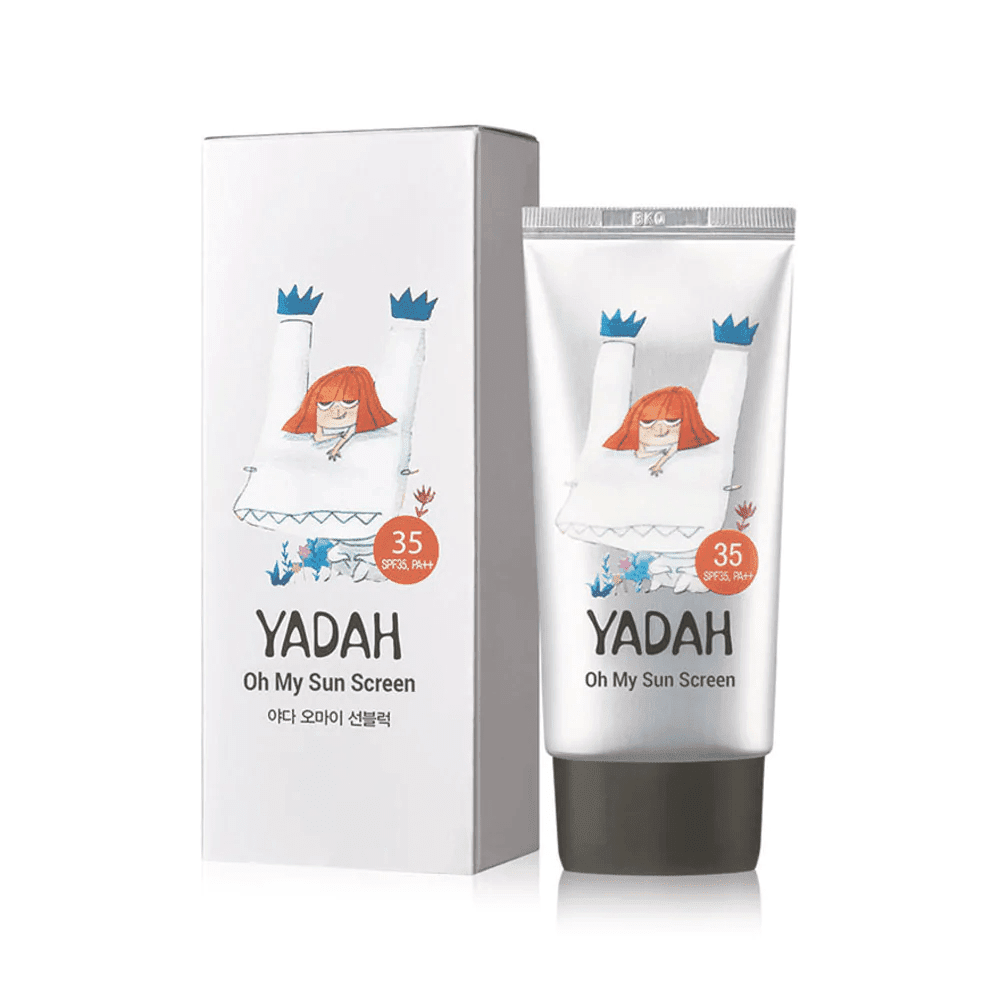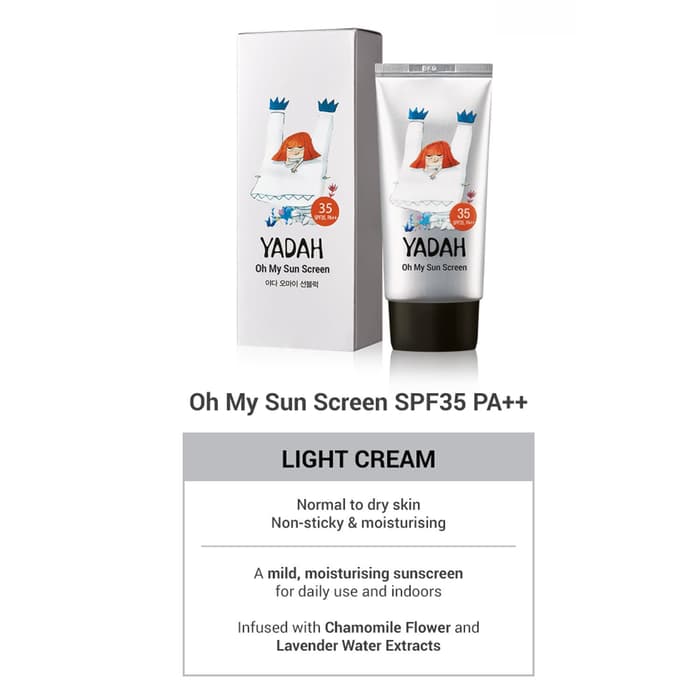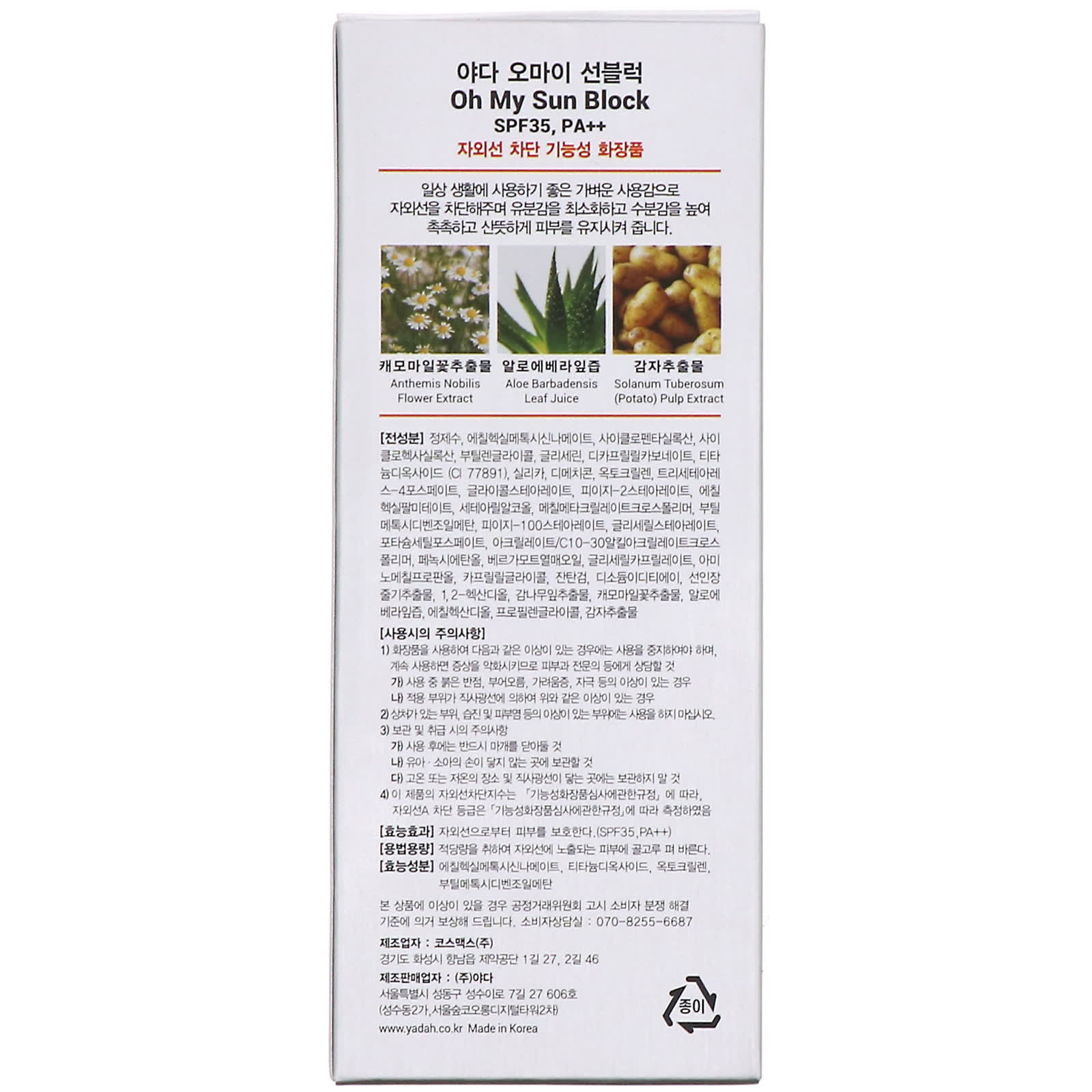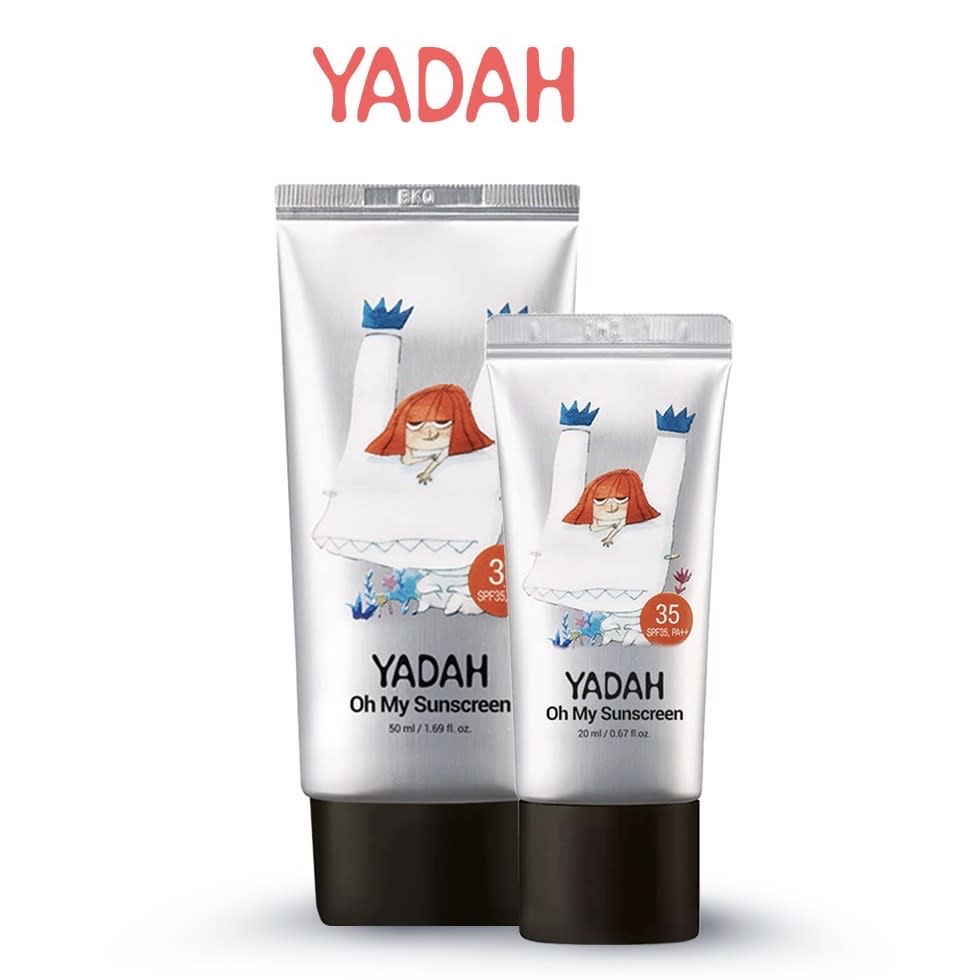 Made with all-natural ingredients such as chamomile extract and lavender, Yadah's Oh My Sunscreen is the perfect sunblock for sensitive skin users! It's gentle, soothing and moisturising to the skin without the greasy and sticky feeling. It's also free from harmful ingredients like mineral oil, parabens, talc and tar colourant!
Promising review: "My holy grail sunscreen!! I have combination skin. No whitecast, (is) easily absorbed into the skin & (doesn't make it) oily." - Sahila
---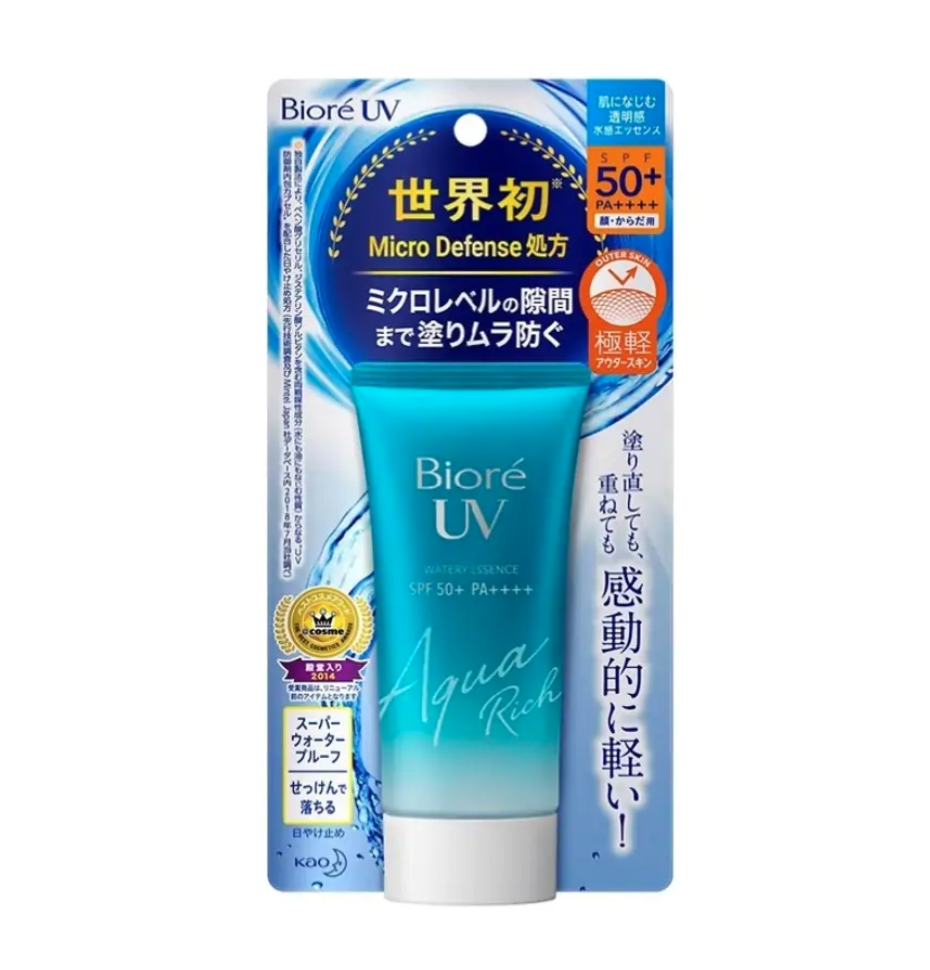 Biore UV Aqua Rich Watery Essence SPF 50
RM 29.75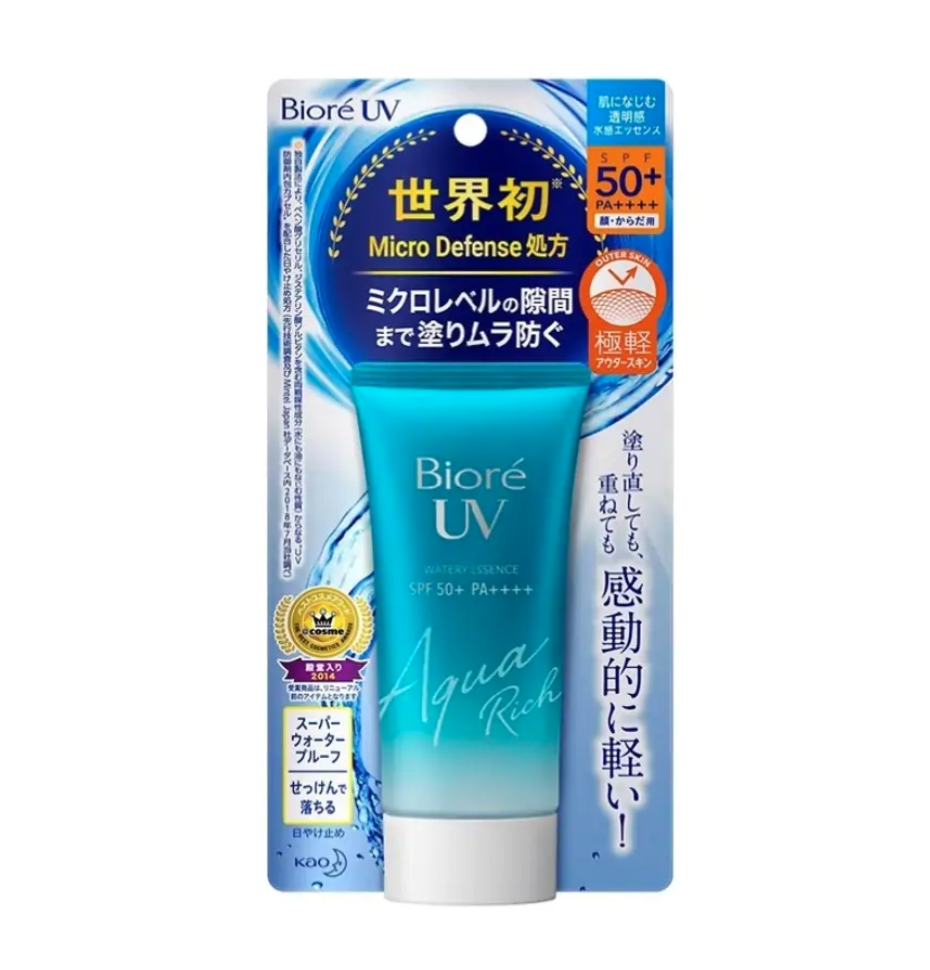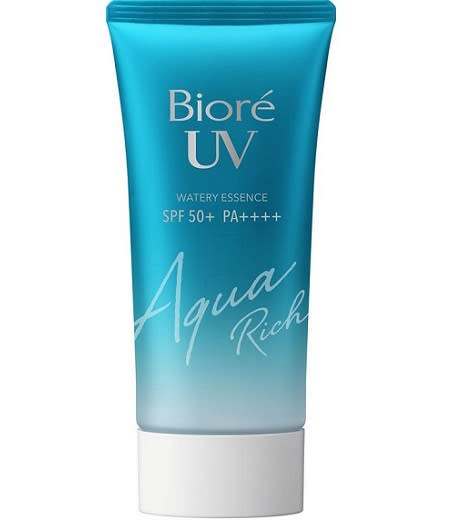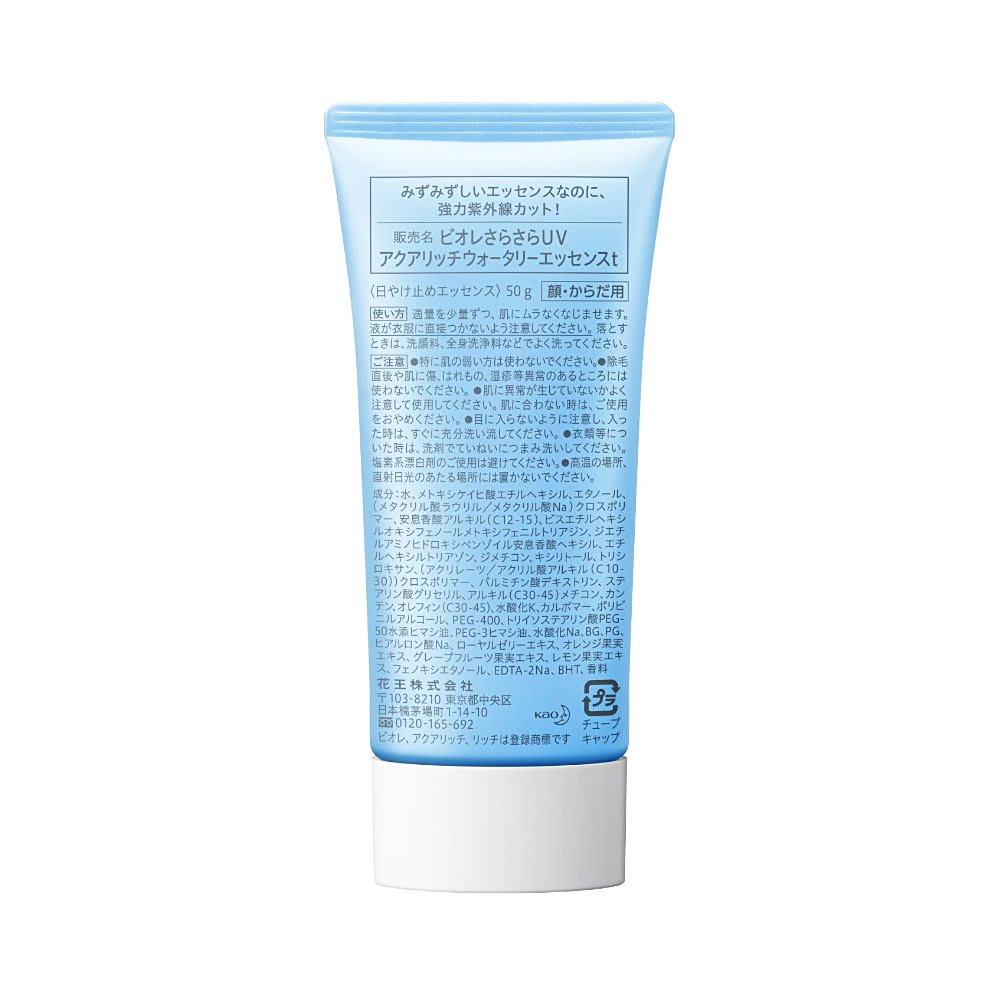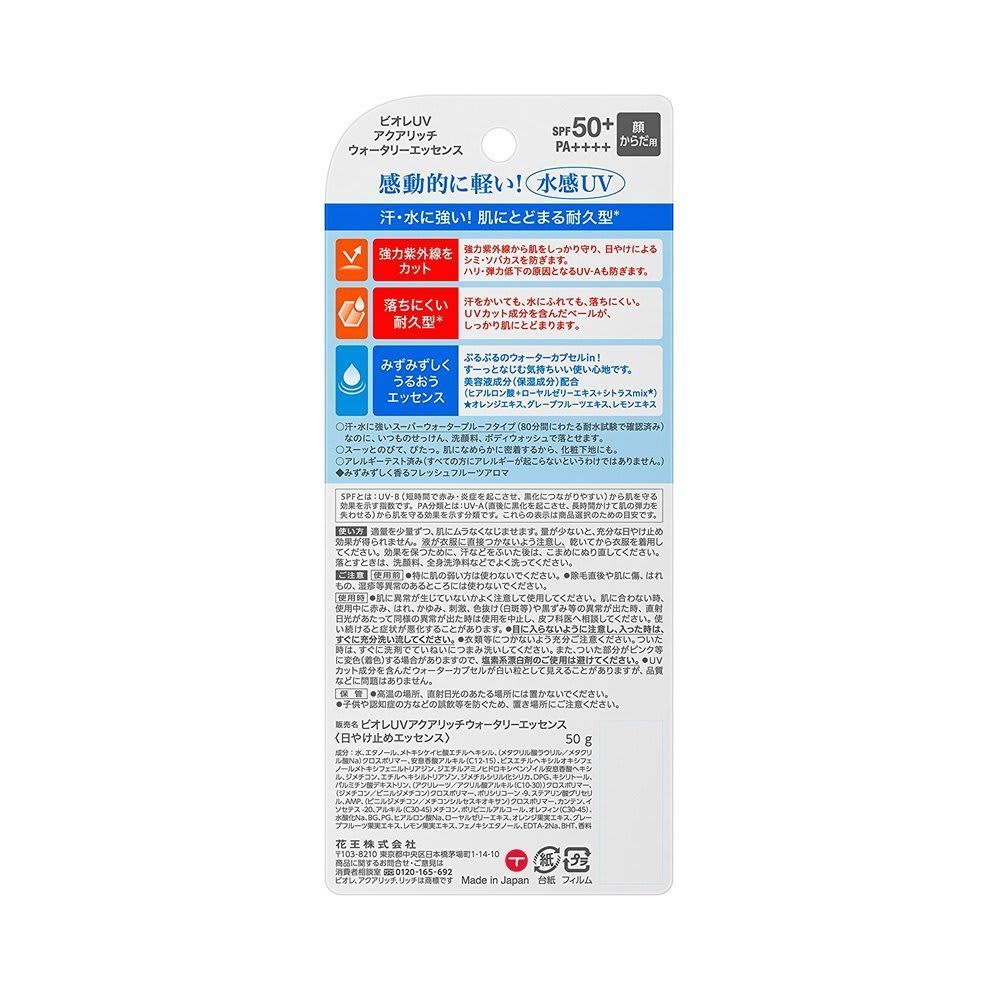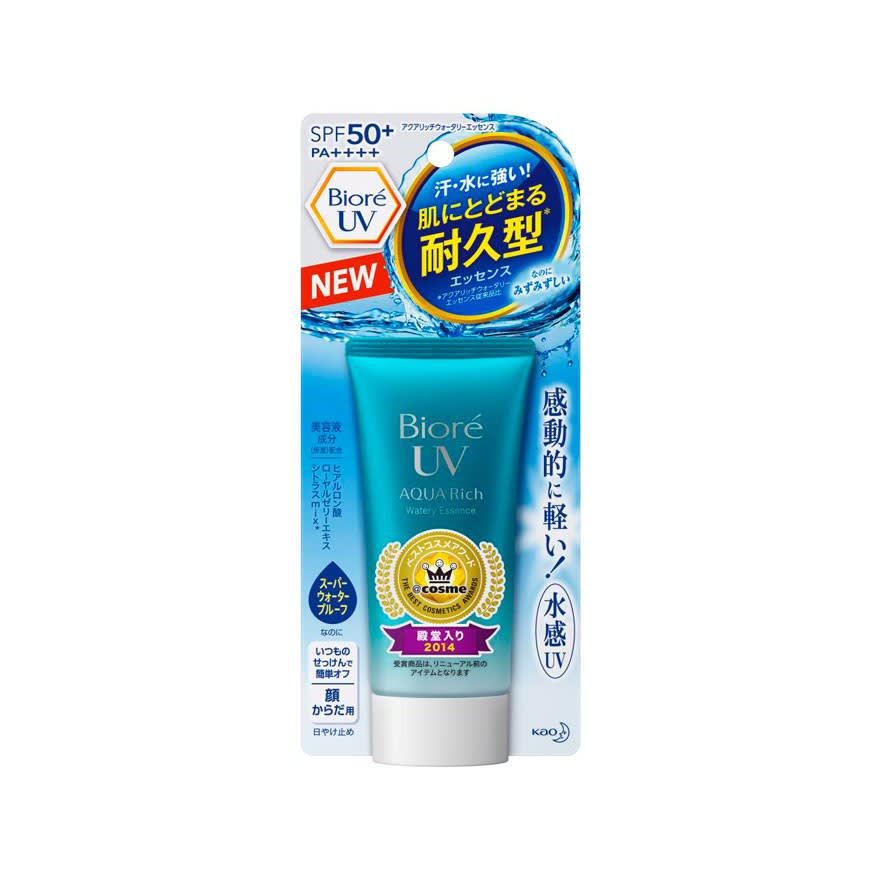 This well-loved sunscreen from Japan is not just friendly in price, but also friendly and rich in its ingredients. It's formulated with Aqua Micro Capsules which acts as a UV absorbing agent, protecting you from both UVA and UVB.
Not only is it lightweight and that it doesn't leave a greasy, oily feeling, the sunscreen is also moisturizing thanks to its Hyaluronic Acid and Mix Citrus Essence ingredients. With that, it's the perfect, non-allergy daily sunscreen!
---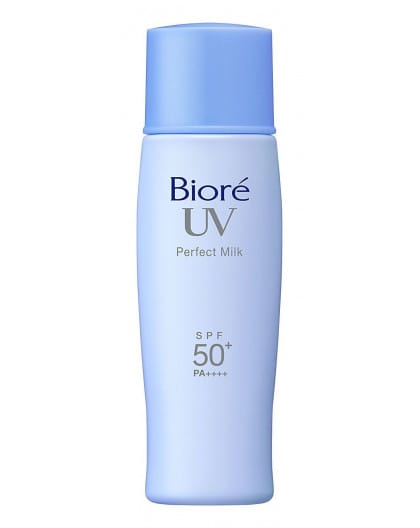 Biore UV Perfect Milk Sunscreen
RM 27.16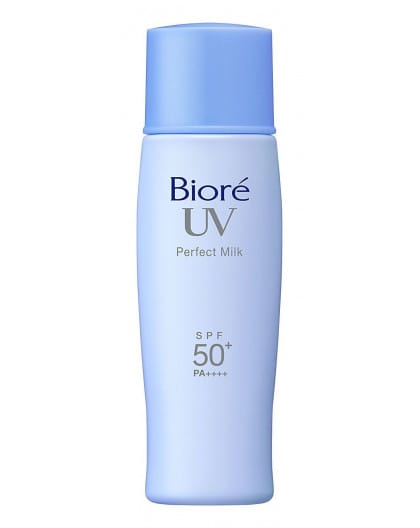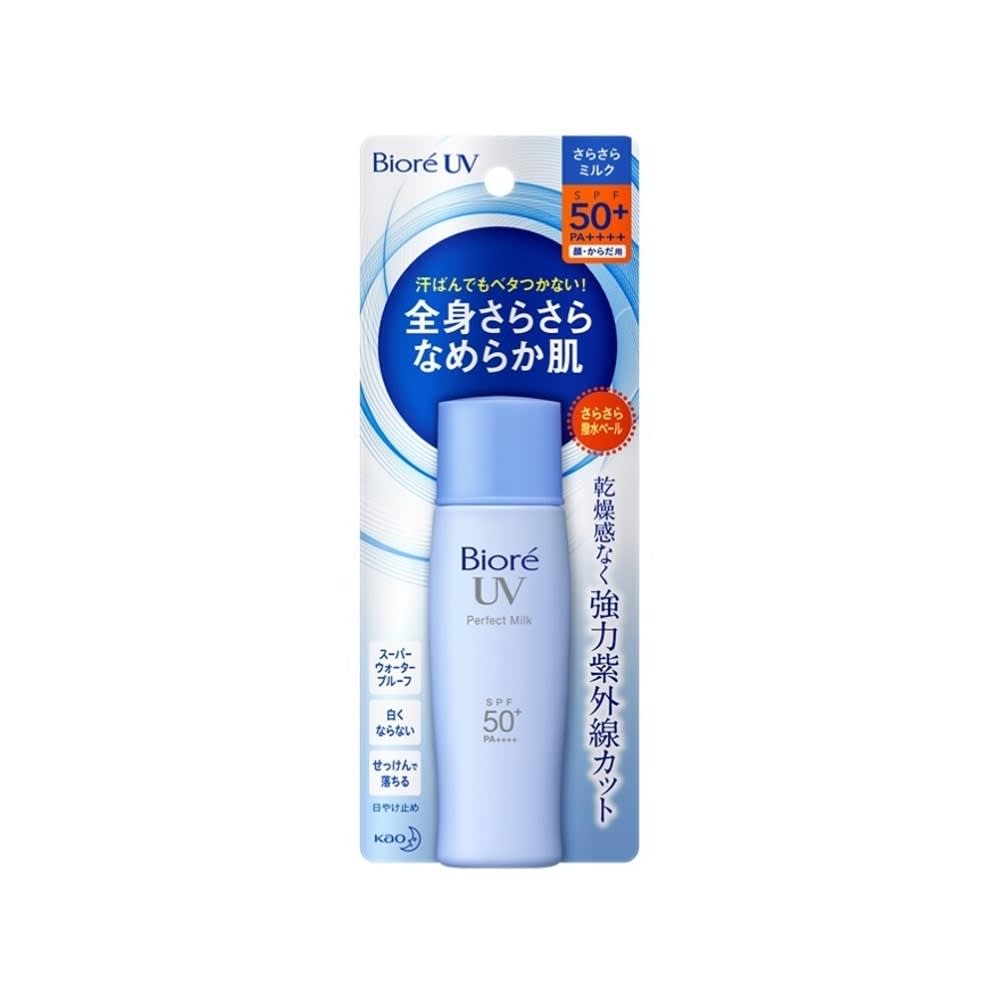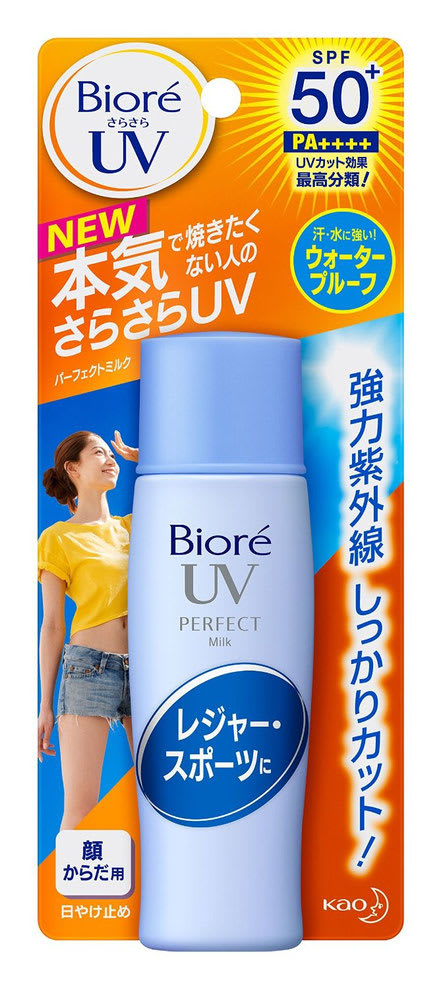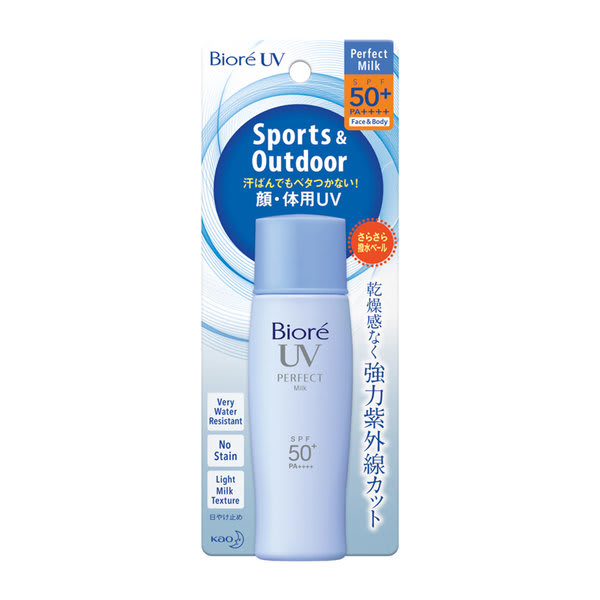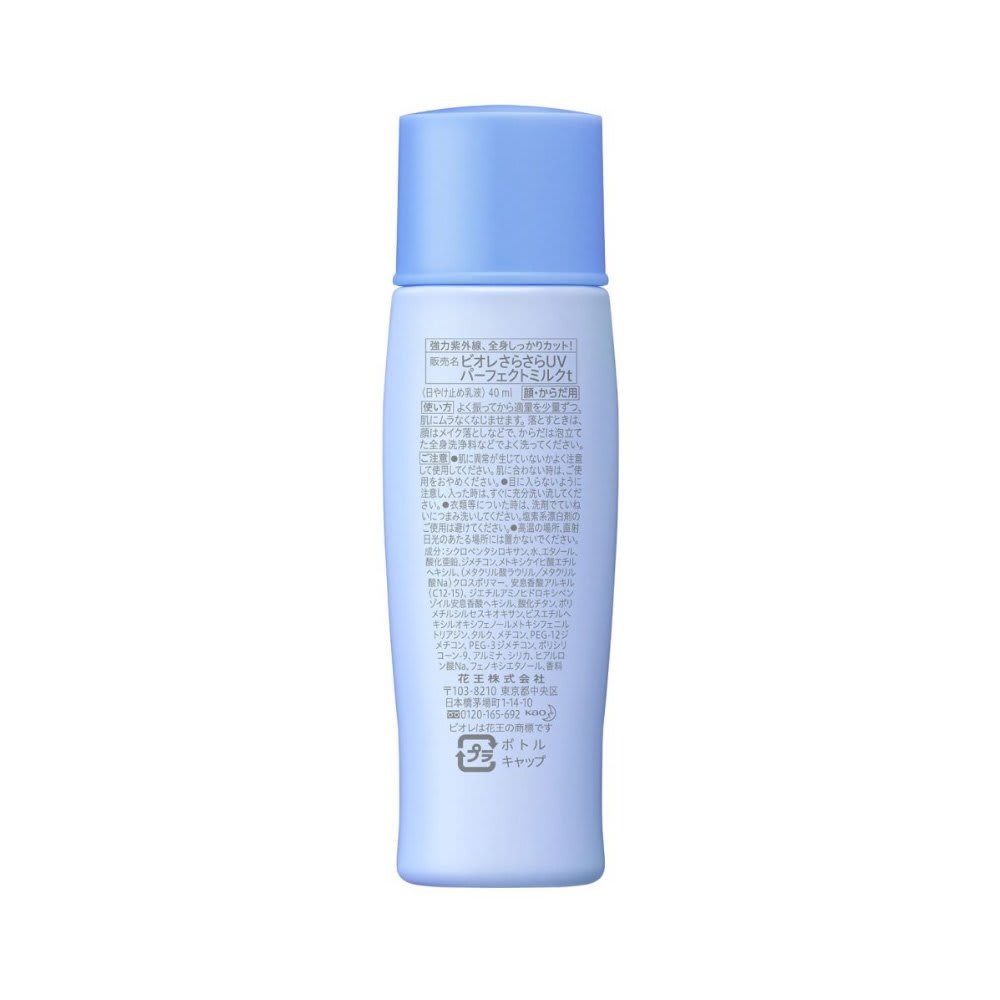 Zinc oxide as one of the safest beauty ingredient generally helps with treating mild rashes or other skin irritation. When used in sun protection products, it protects skin cells from UV damage and helps slow down the ageing process as it prevents skin dryness from happening.
Especially for those who have oily skin, the Biore UV Perfect Milk is a mattifying sunscreen that contains zinc oxide, making a velvety soft finish possible without drying your skin up! It also doubles up as a makeup base to prep your oily skin and helps makeup last all day. Added this to your cart yet?
Promising review: "Definitely one of the best sun screens I have used. Not oily and sticky, (leaves) a velvety-feel after use. I believe this can be used as (a) makeup base." - Jacelyn See
---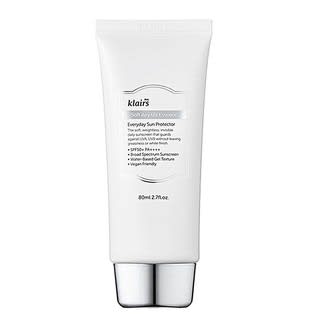 Klairs Soft Airy UV Essence SPF50 PA ++++
RM 85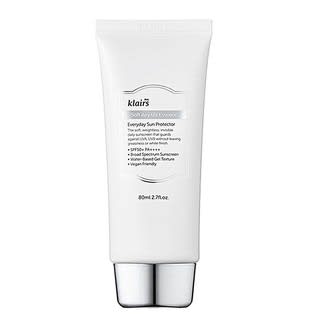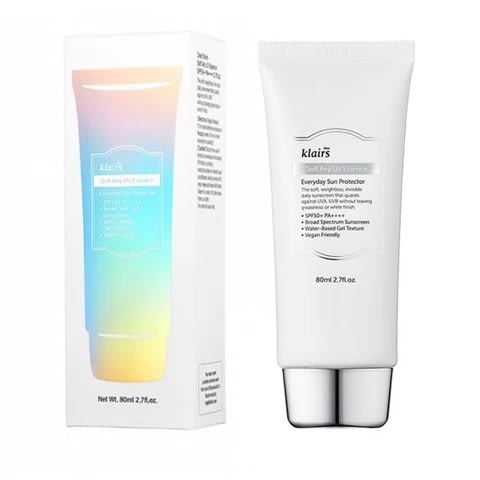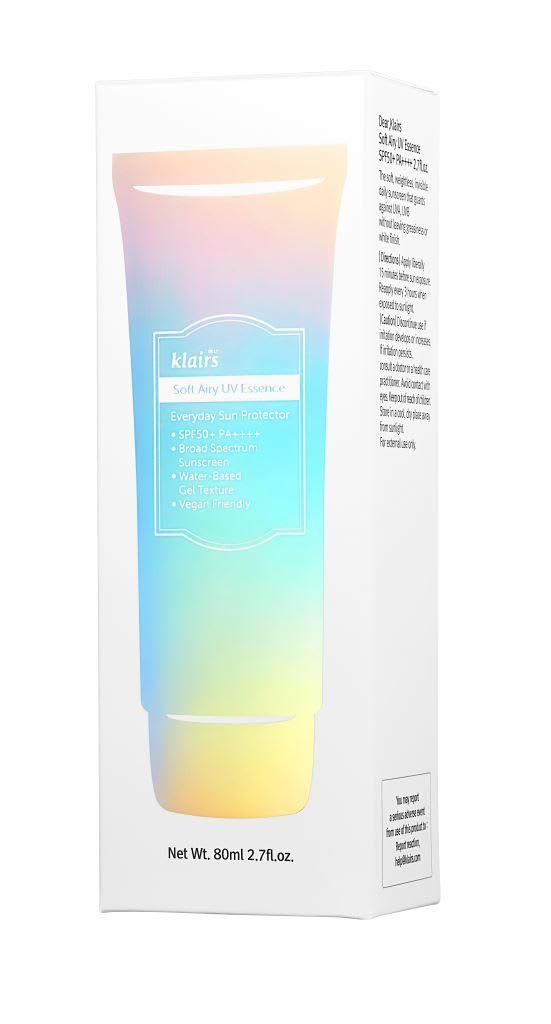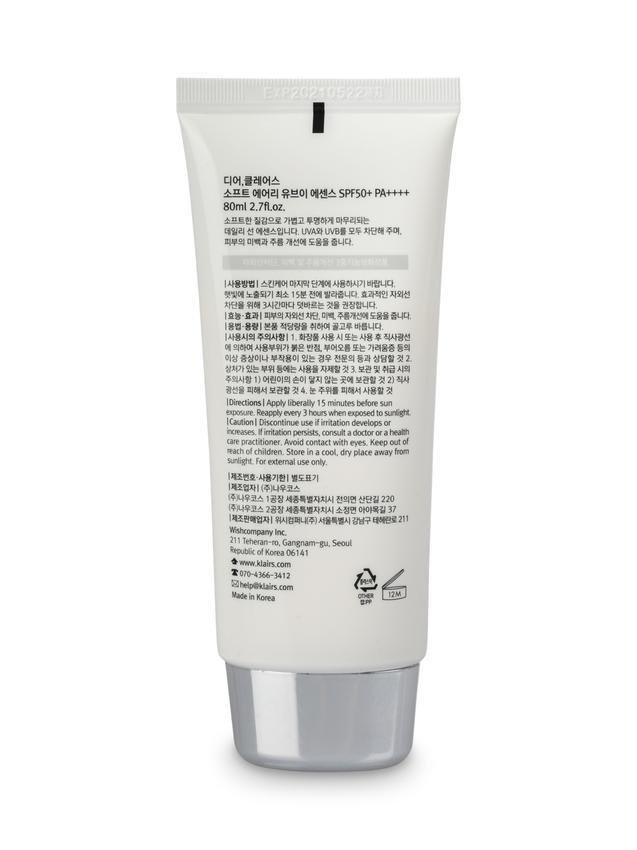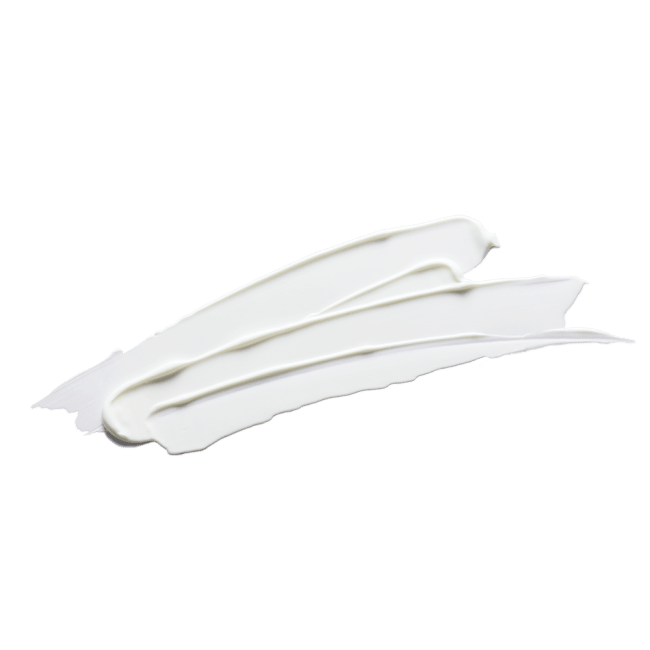 If you find it too thick to wear sunscreen on your oily face, it's best to switch to a water-based option for that lightweight feel. Klair's own sunscreen offers an airy-feel to its wearer, hence its name. Able to protect the wearer with its SPF 50, the sunscreen also offers UVA and UVB protection while nourishing the skin with Sea Buckthorn Oil, which keeps the skin moisturised and supple.
Promising review: A moisturizing yet not oily sunscreen. Sits well on my foundation too. The volume given with such a price makes it even worth buying." - Sook Ying
---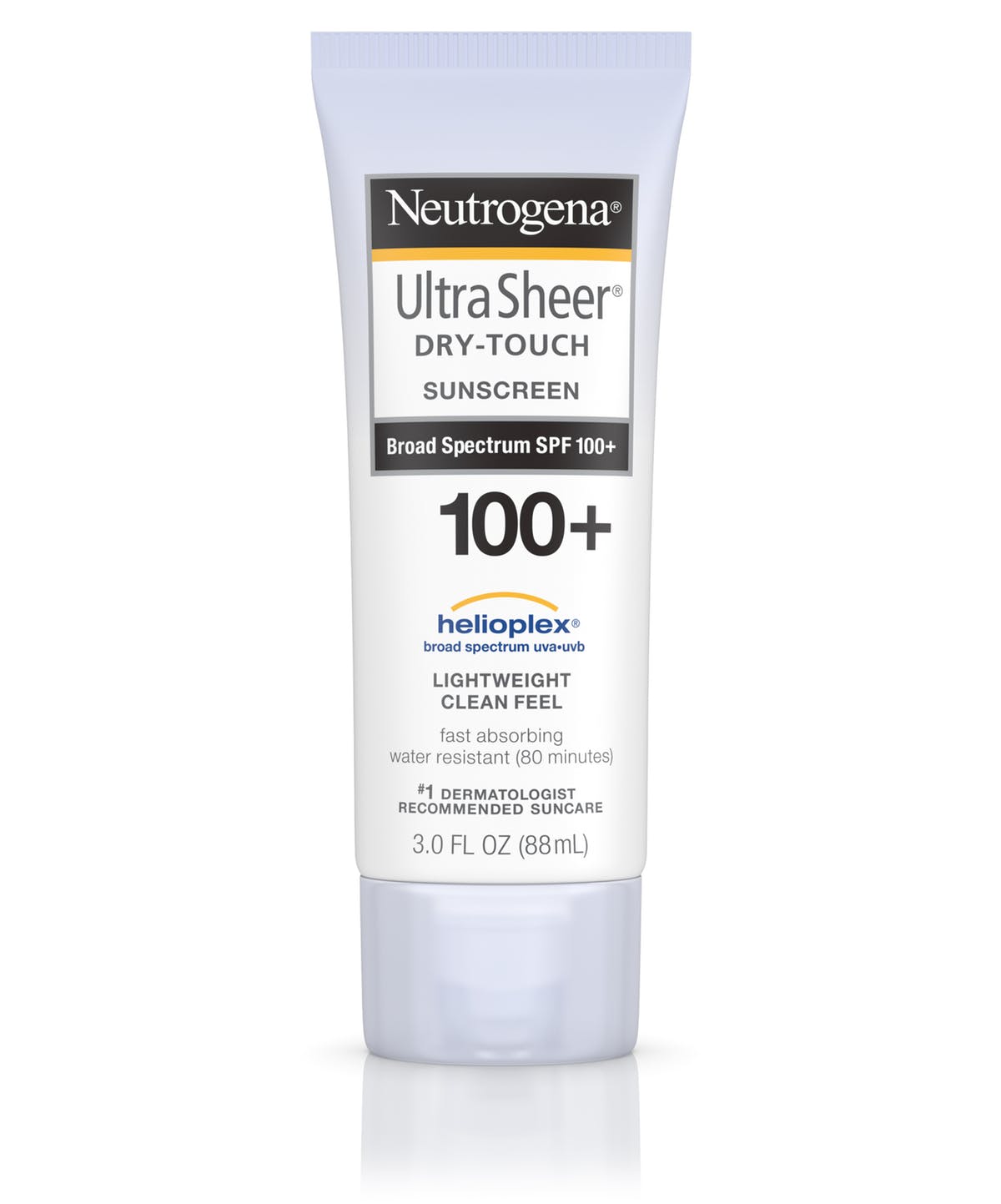 Neutrogena Ultra Sheer, Dry-Touch Sunscreen SPF 100+
RM 61.5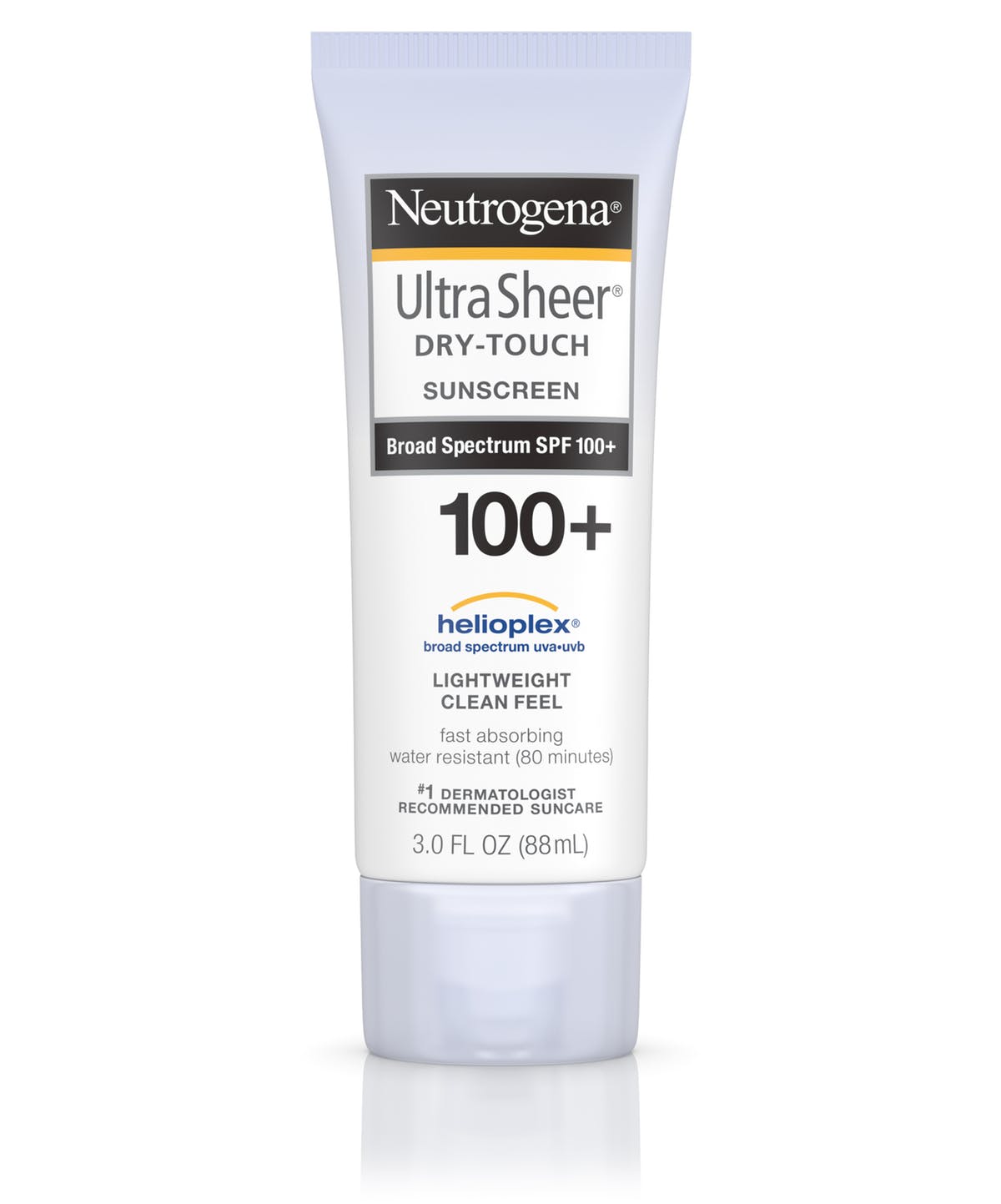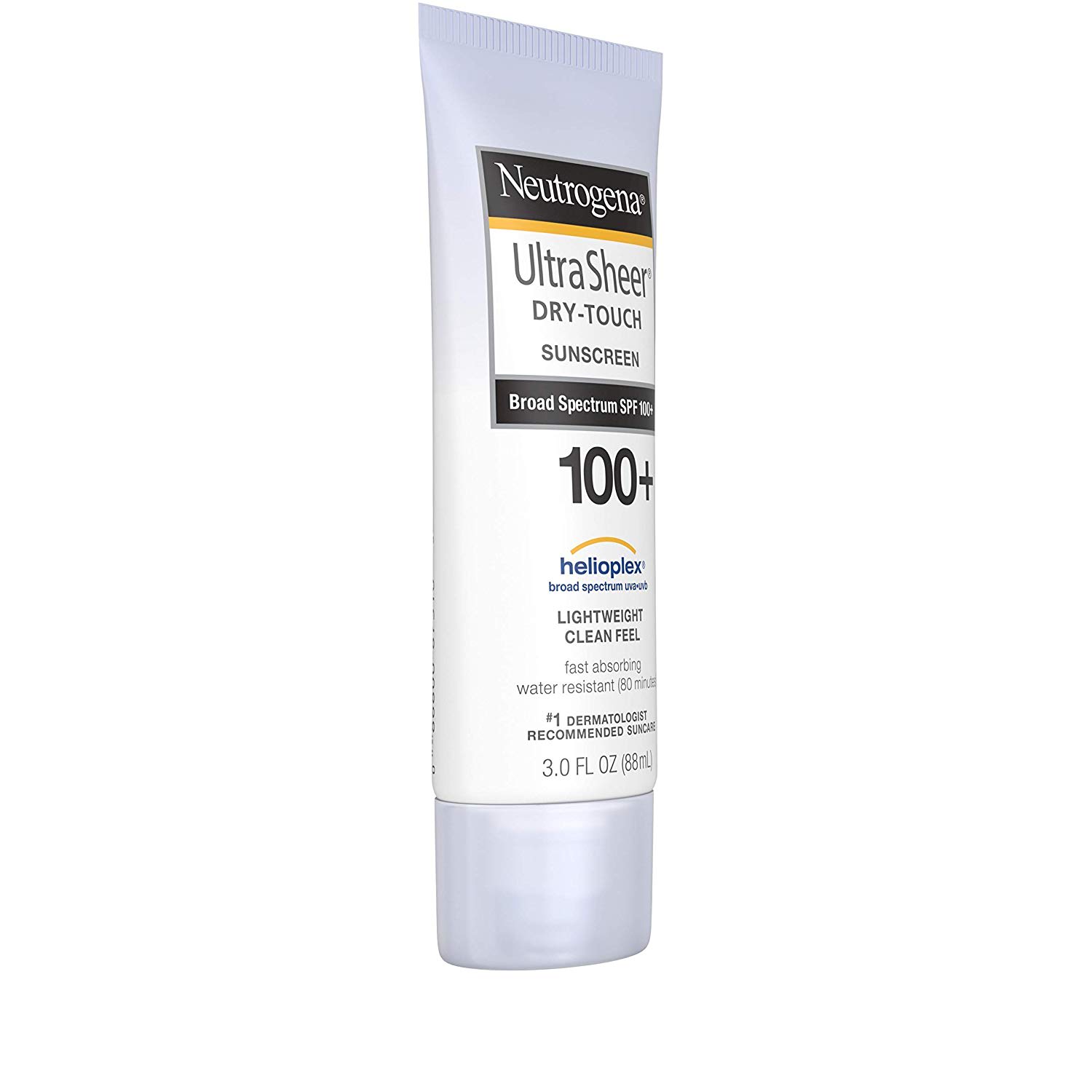 For those who fear not getting enough protection against the sun can opt for Neutrogena's Ultra Sheer Dry-Touch sunscreen. With an SPF 100+ protection number, the sunscreen offers a lightweight formula that will absorb into the skin quickly to create a matte finish.
With that, it leaves no chance of grease build-up which is just uncomfortable especially for acne-prone skin. Moreover, the sunscreen is water-resistant for up to 80 minutes!
Promising review: "I really like this sunscreen. It doesn't feel heavy on the face and didn't cause me to breakout, I have acne-prone skin. It also did not cause irritation on my children's sensitive skin and didn't look ghostly on their skin or mine, we are of a tan - deeper complexion. I'd repurchase and recommend this." - CryH
---
More: 7 Best Sunscreens Your Acne-Prone Skin Will Thank You For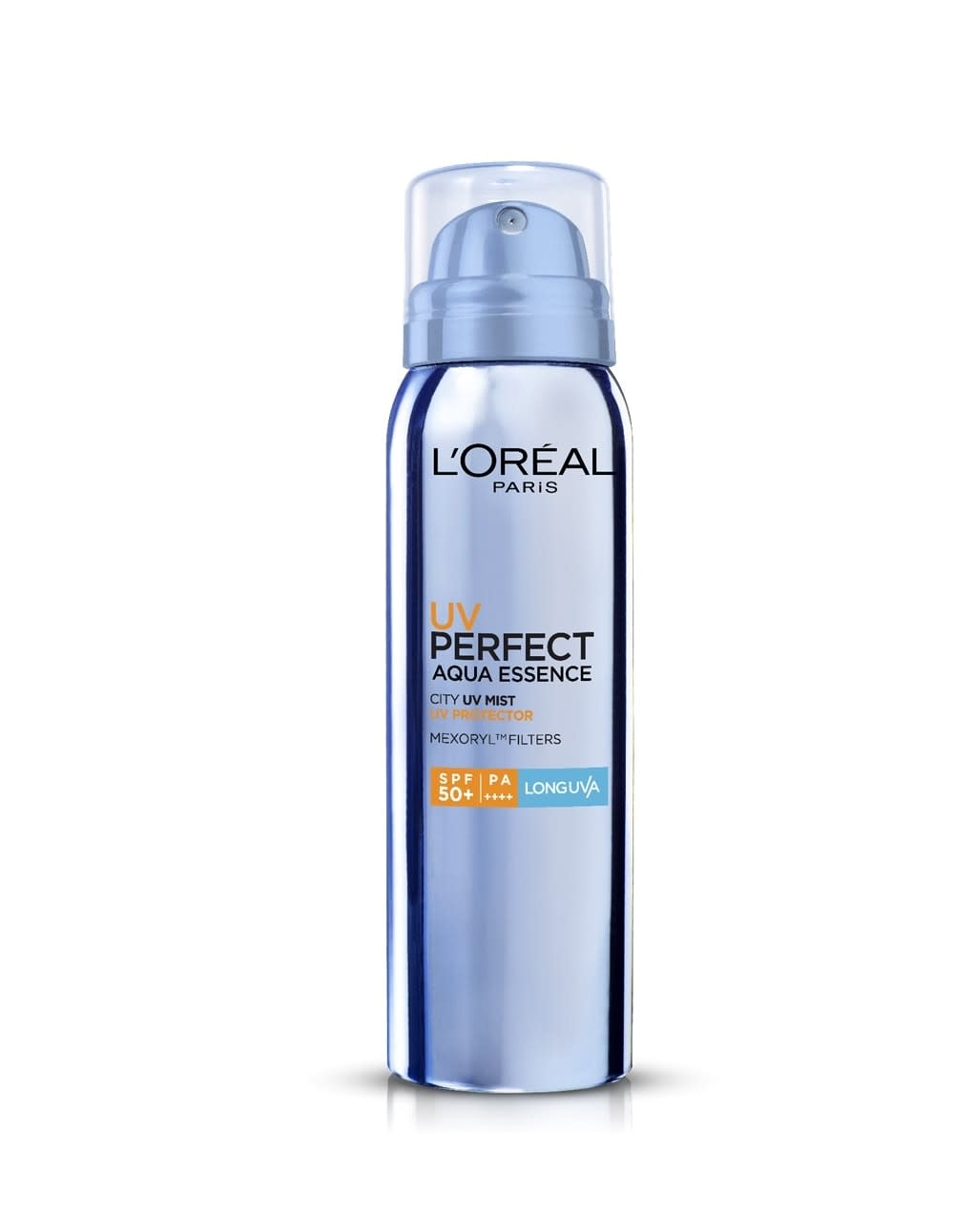 L'Oreal Dermo Expertise Uv Perfect Aqua Essence City Face Mist
RM 71.9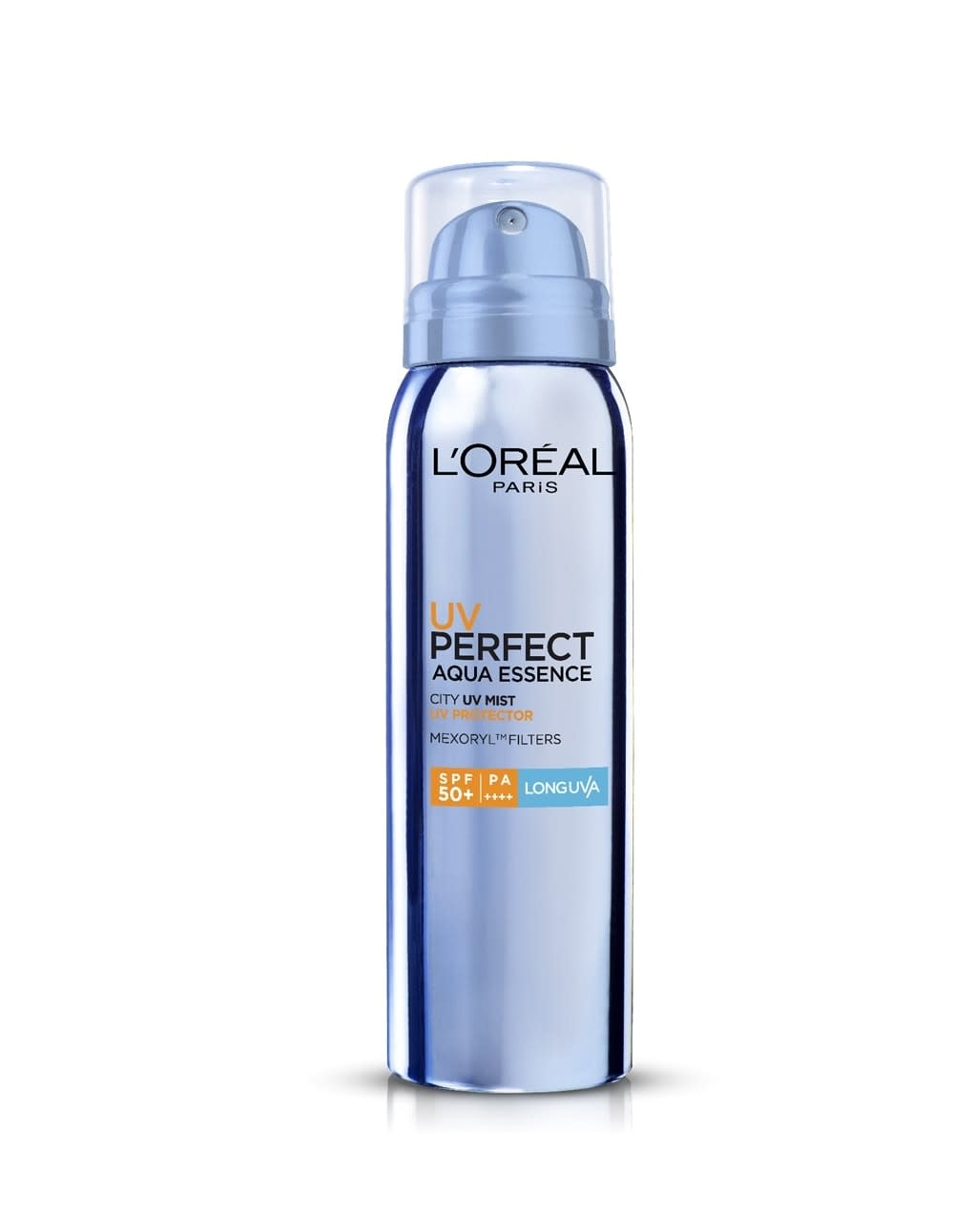 Applying sunscreen is too troublesome and takes a long time? It's time to stop finding excuses to skip on sunscreen, and start using a spray-on sunscreen! All you need is 3 seconds, and your skin is protected from the harmful sun. It's convenient, fast and easy to use. You can even spray it on over makeup, so you're protected anywhere, anytime!
Promising review: "The flash dry watery texture leaves your face refreshed without any greasy or sticky feeling. It can be easily sprayed on make-up. I also tend to spray it on my forearms at times." - Saahil
---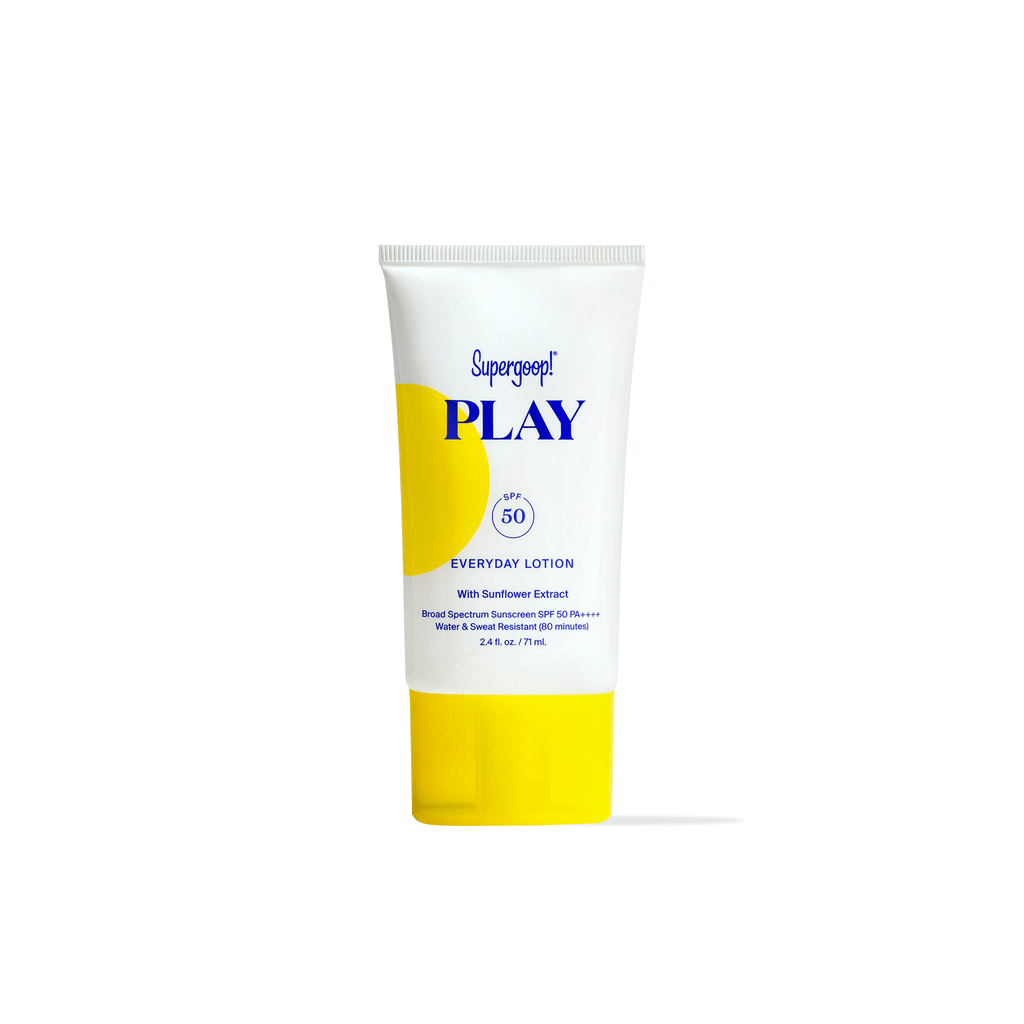 Supergoop! Play Everyday Lotion with Sunflower Extract SPF 50
RM 45.00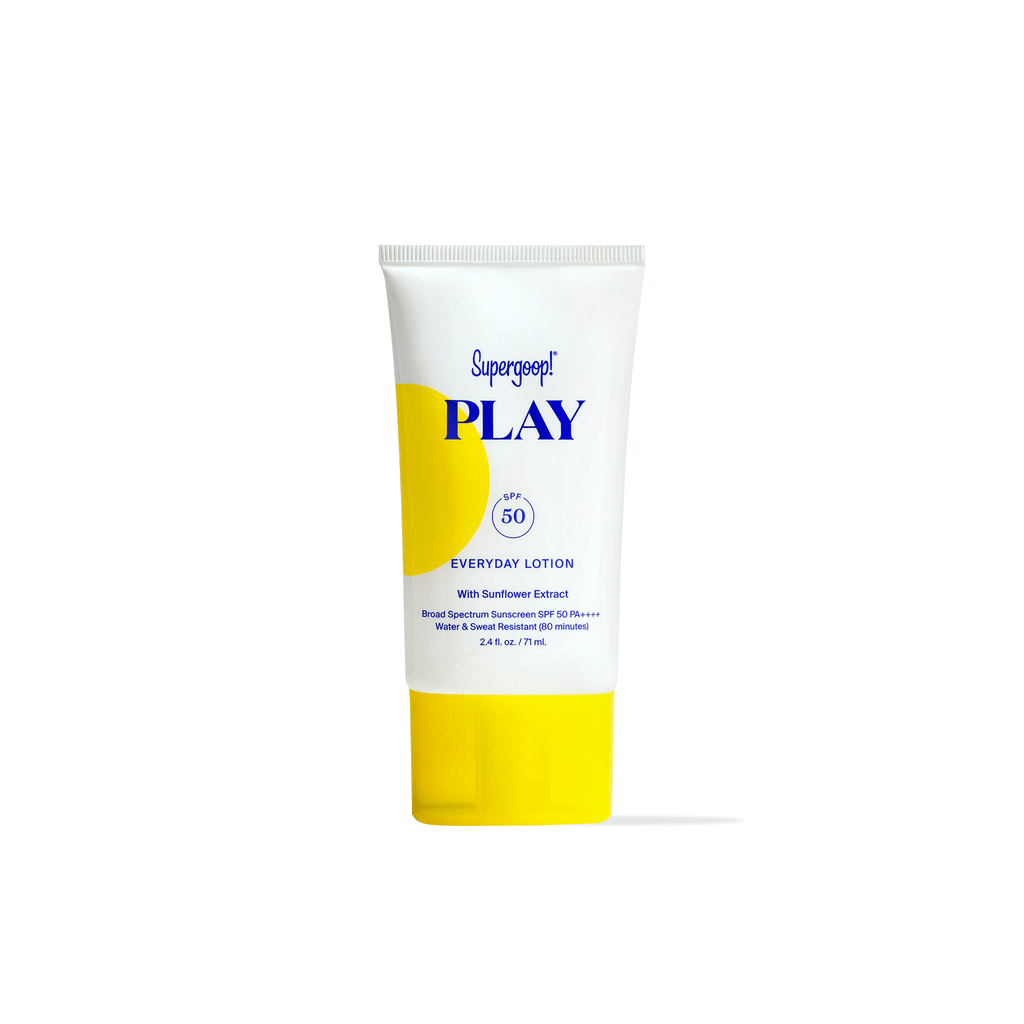 Supergoop's Everyday Sunscreen is probably the sunscreen you never knew you needed. Apart from being oil-free, it is also sweat- and water-resistant, packed with antioxidants and doesn't leave a white cast. This formula is so fast absorbing that it has a matte effect, keeping midday shine at bay too.
Promising review: "(This sunscreen) really does feel lightweight and non-greasy, and it doesn't leave a white cast on the face at all. I also like that it has some ingredients that are beneficial to the skin." - Jerlene
---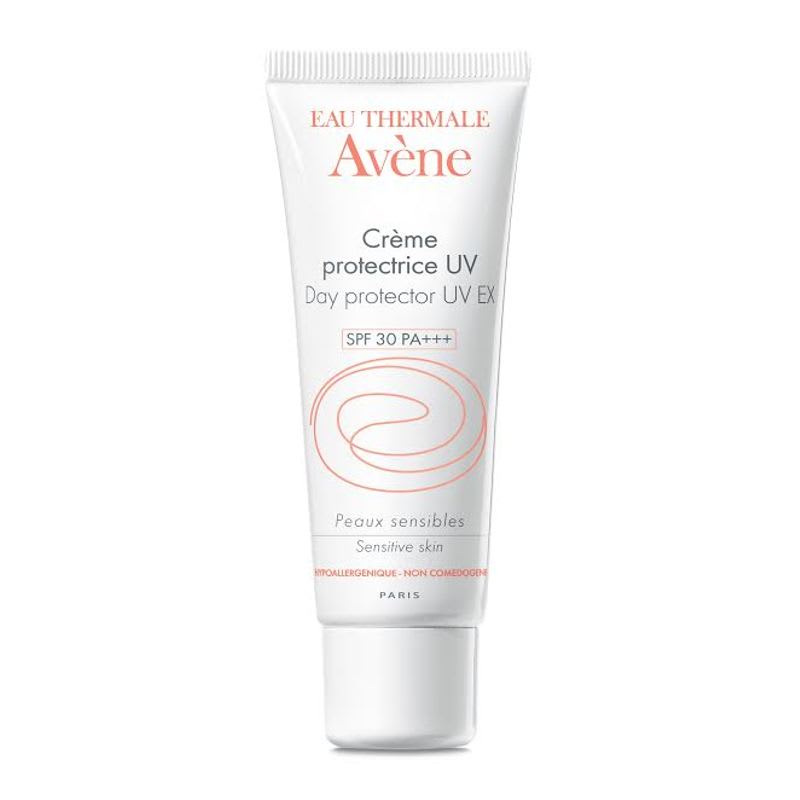 Avène Day Protector UV EX SPF30 PA+++ 40ml
RM 66.5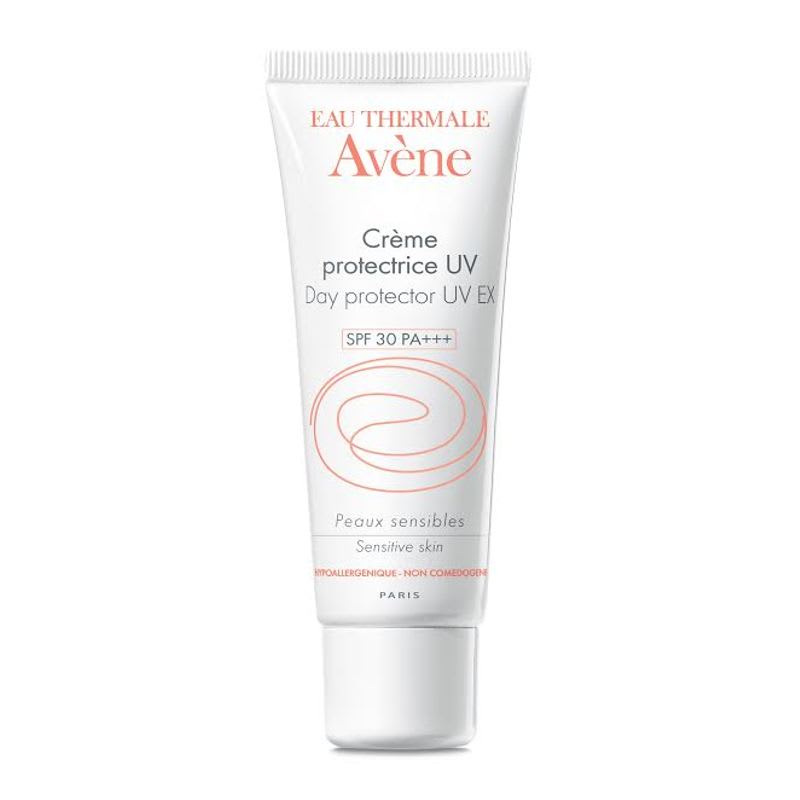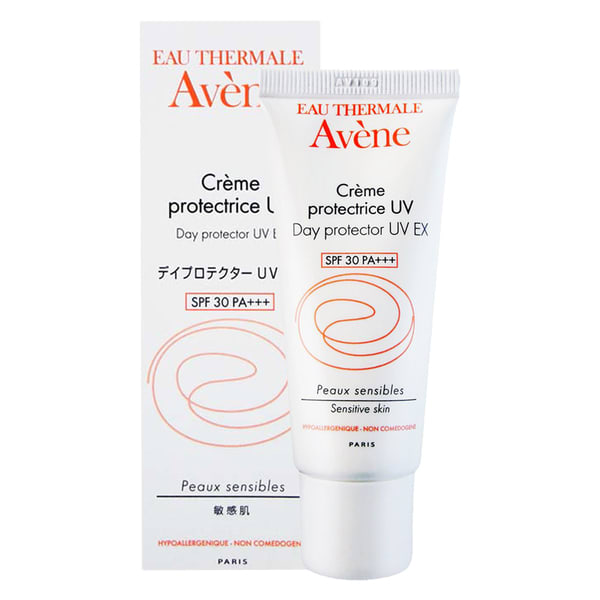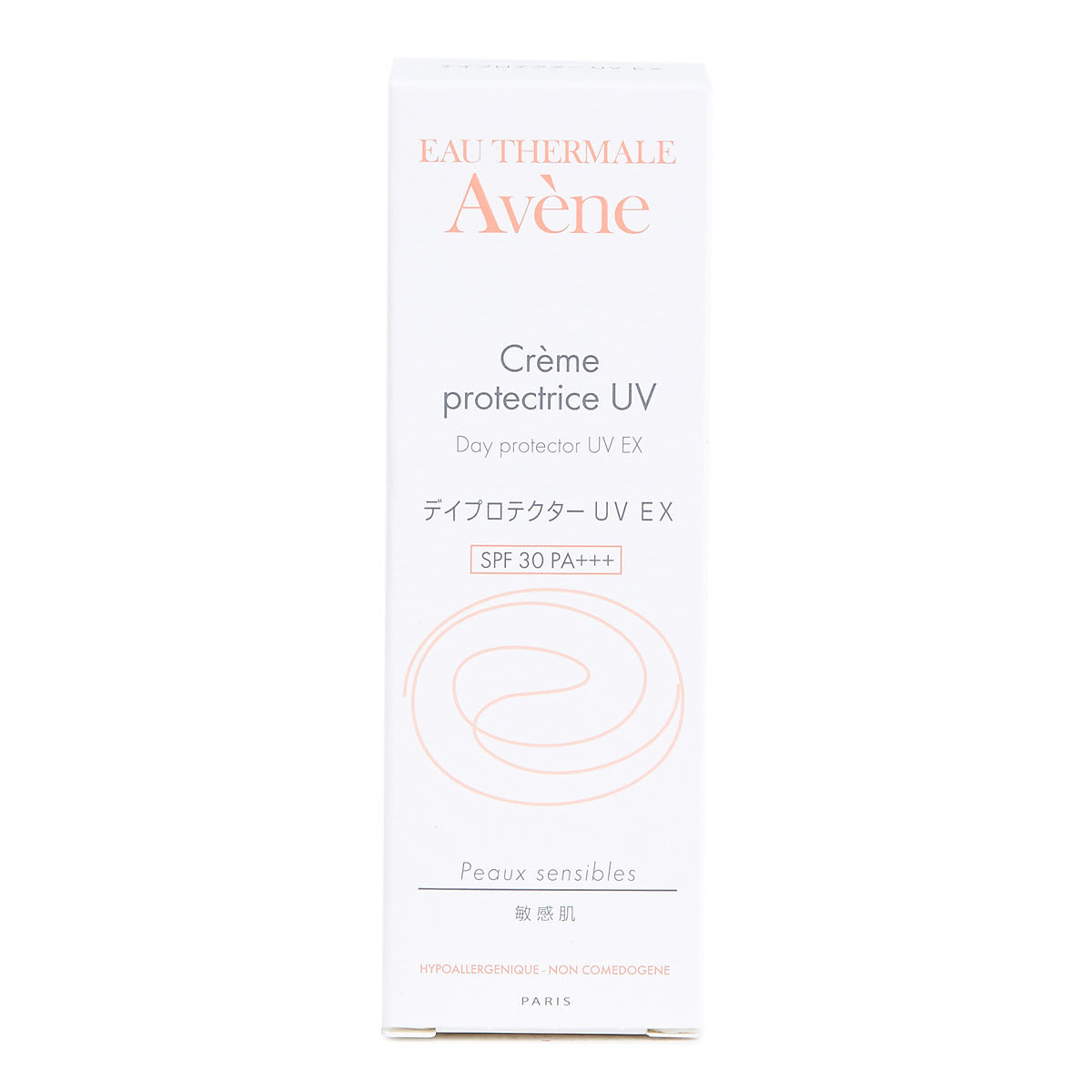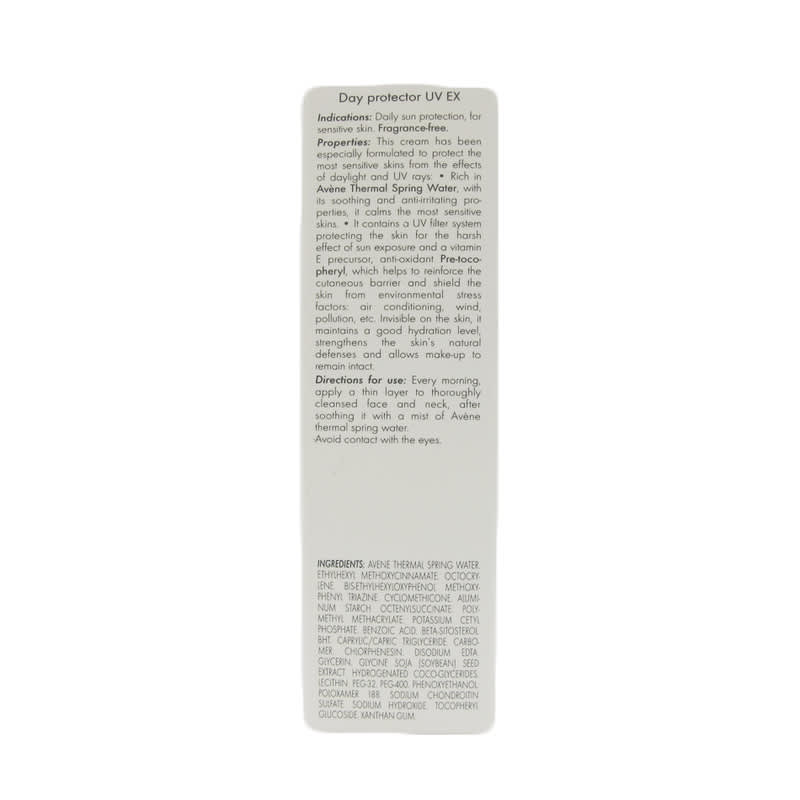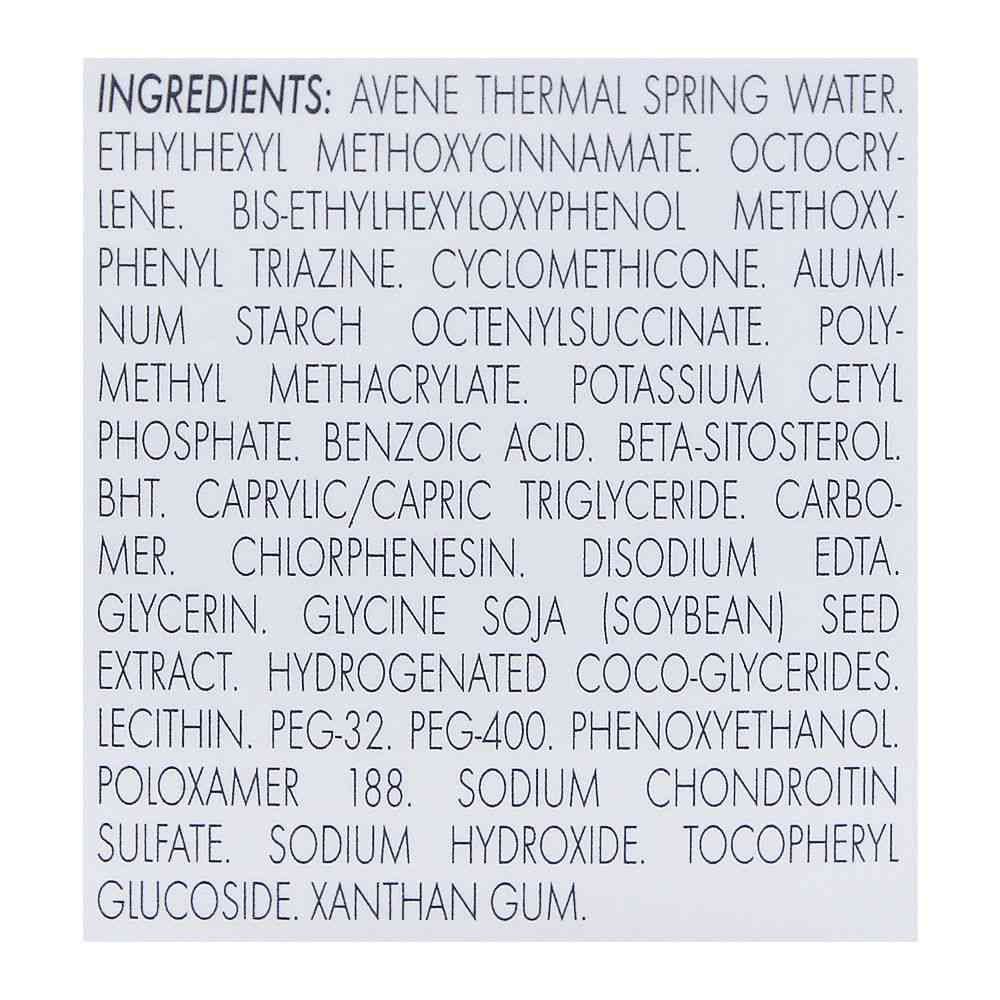 Fragrance- and alcohol-free, this sunscreen that is formulated with Avène Thermal Spring Water might be what you need in your life. It has soothing and softening properties with a UV filter system that helps to protect your skin from the harsh effects of sun exposure. Perfect to keep your skin hydrated too!
Promising review: "I love how (this sunscreen) helps to soothe my skin. The Avène Thermal Spring Water always comes to the rescue of my sunburns and tired skin. This is a good skincare range to try for those with eczema or sensitive skin." - Janice
---
More: Put Your Skin First with these 7 Sunscreens for Sensitive Skin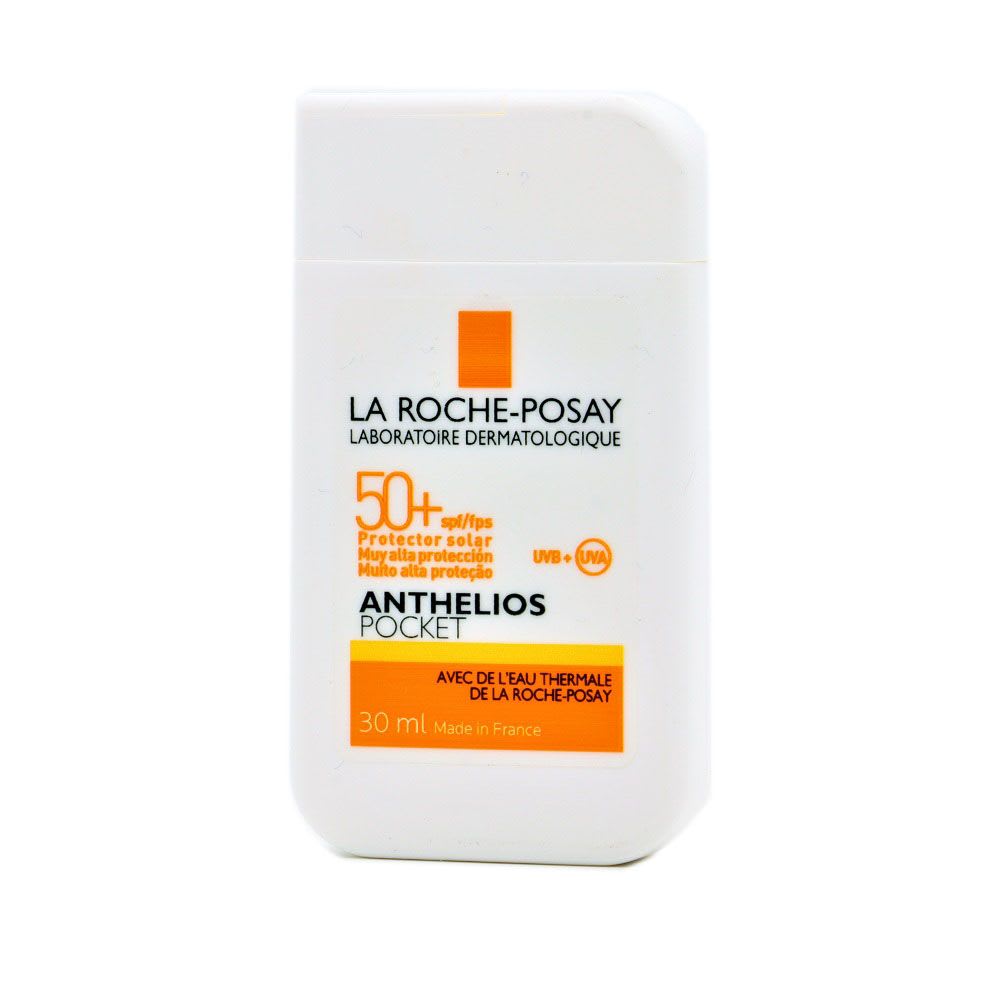 La Roche-Posay Anthelios Pocket SPF50+
RM 59.00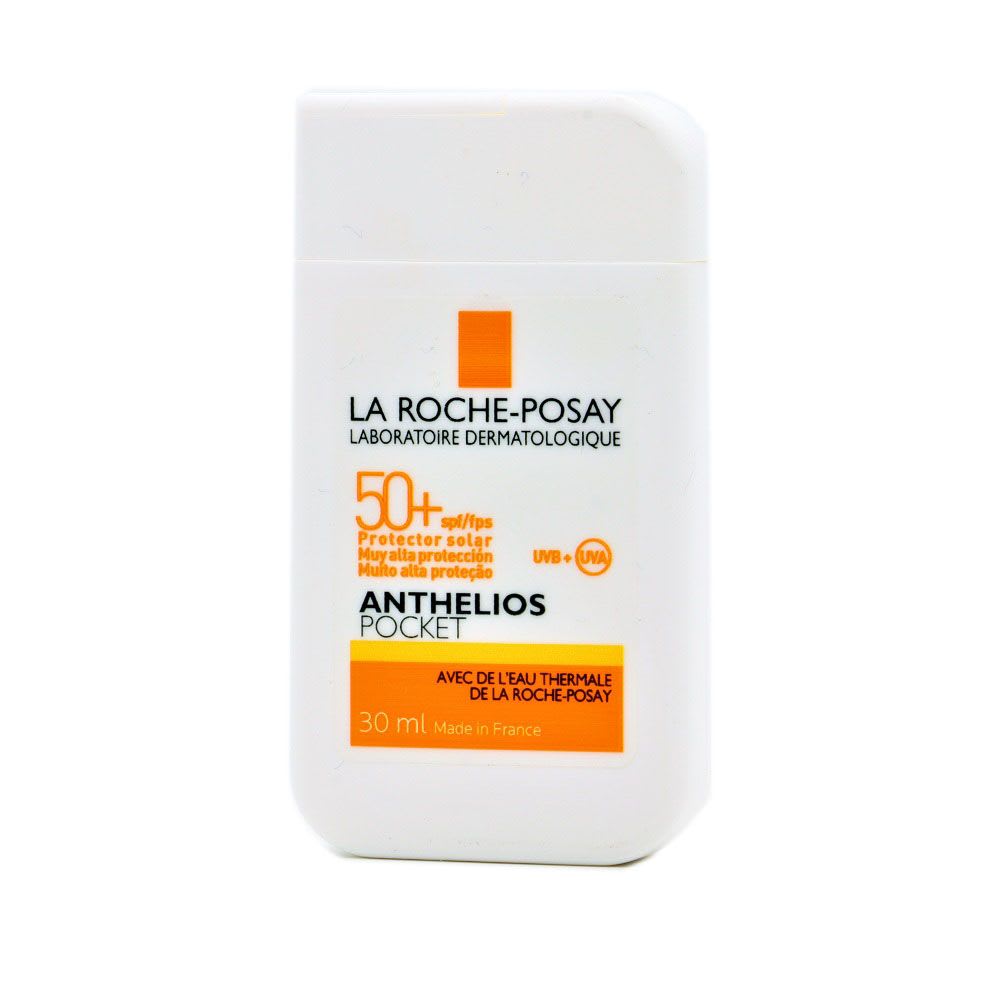 Have sensitive skin? This sunscreen from La Roche-Posay is made to fit those who have such skin that can't tolerate the sun rays well. With a non-greasy yet nourishing formula, users can get a velvety-finish, high UVB and UVA protection, water-resistance and an SPF of 50+.
A bonus for sensitive users to consider this sunscreen is its dermatologically-tested formula that's enriched with thermal spring water which helps to soothe and soften the skin. It also helps with reducing sun-induced dark spots!
Promising review: "I bought this SPF before going on holidays and I really liked it. I usually get spots from other SPFs but this one didn't cause any problems. I'm now using it on a daily basis before applying makeup and it makes my skin look nice and moisturised without looking greasy." - Gabriella
---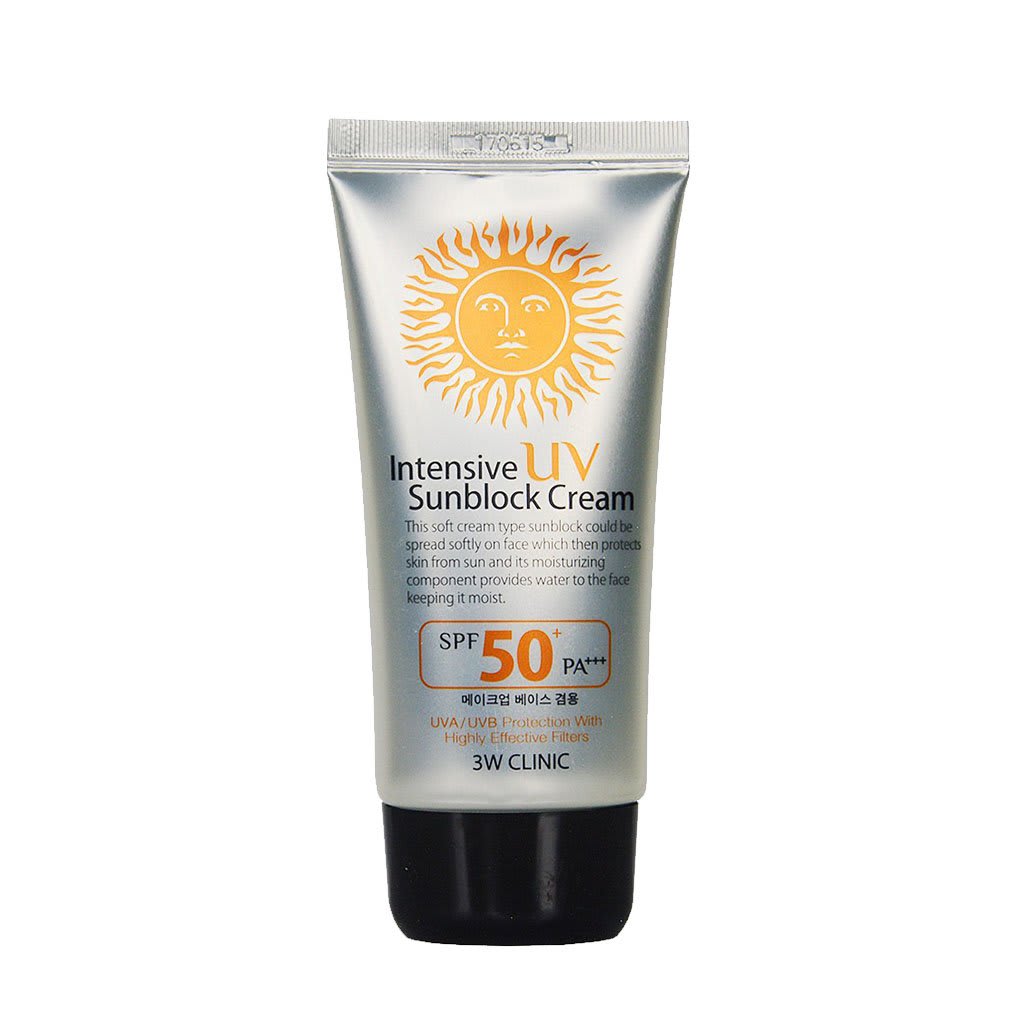 3W Clinic Intensive UV Sunblock SPF50PA+++
RM 11.08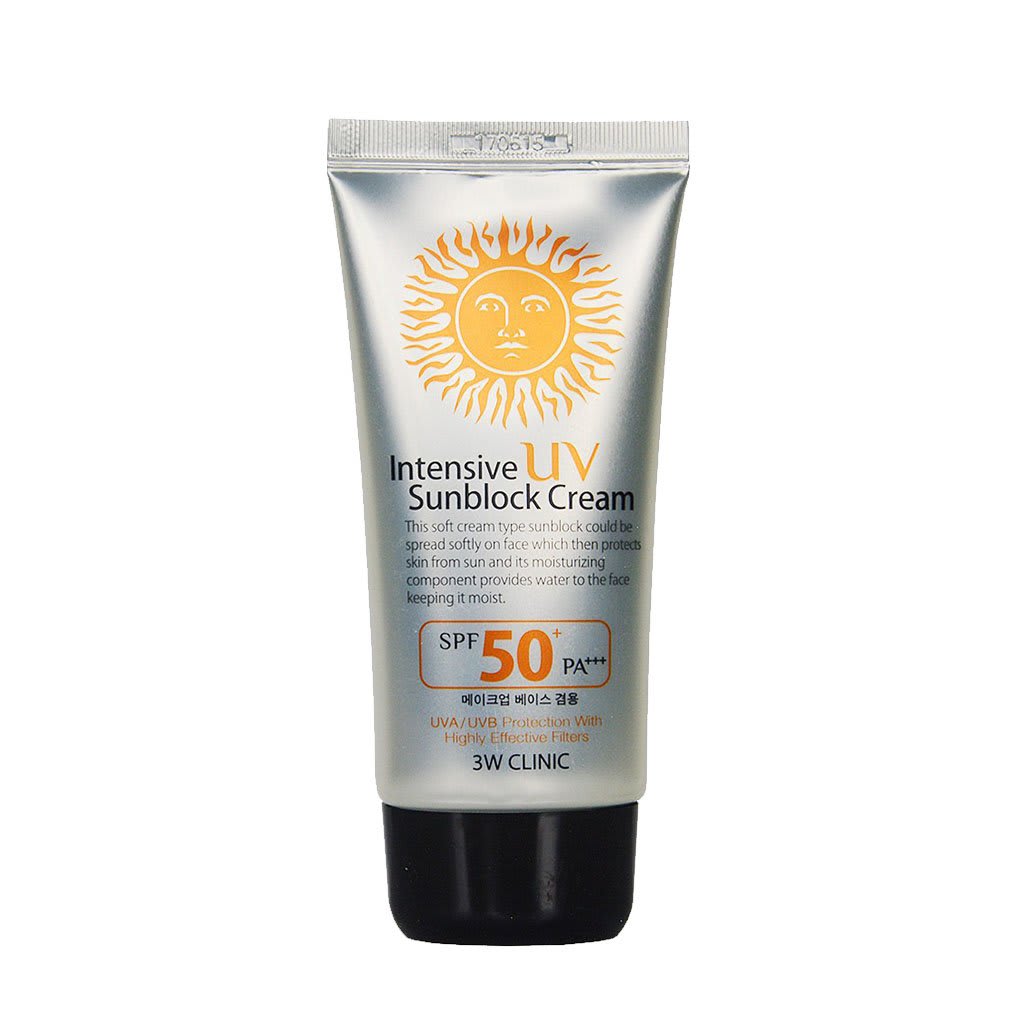 Looking for a really good amount of sun protection? This sunscreen from 3W Clinic is just what you need. It's a physical sunscreen that will form a protective barrier around your skin to shield it from harmful UV rays. It has a soft and creamy consistency for easy application with zero white cast!
Promising review: "This is my HG sunscreen! I really love it! No whitecast and it can be spread easily on my face. I love the soft texture and the smell is very nice." - Ika
---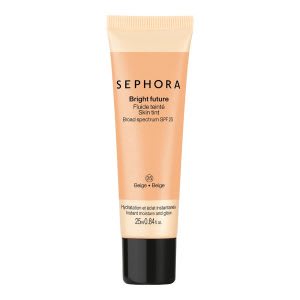 Sephora Collection Bright Future Skin Tint SPF 25
RM 68.00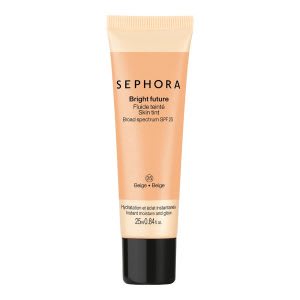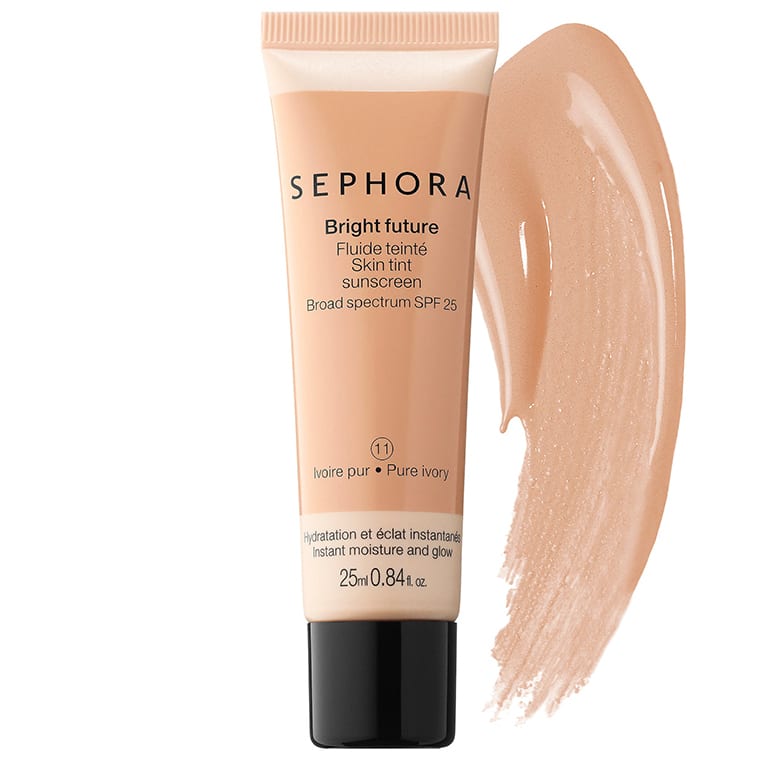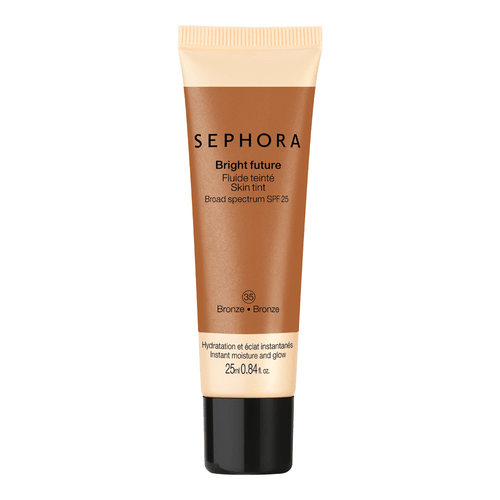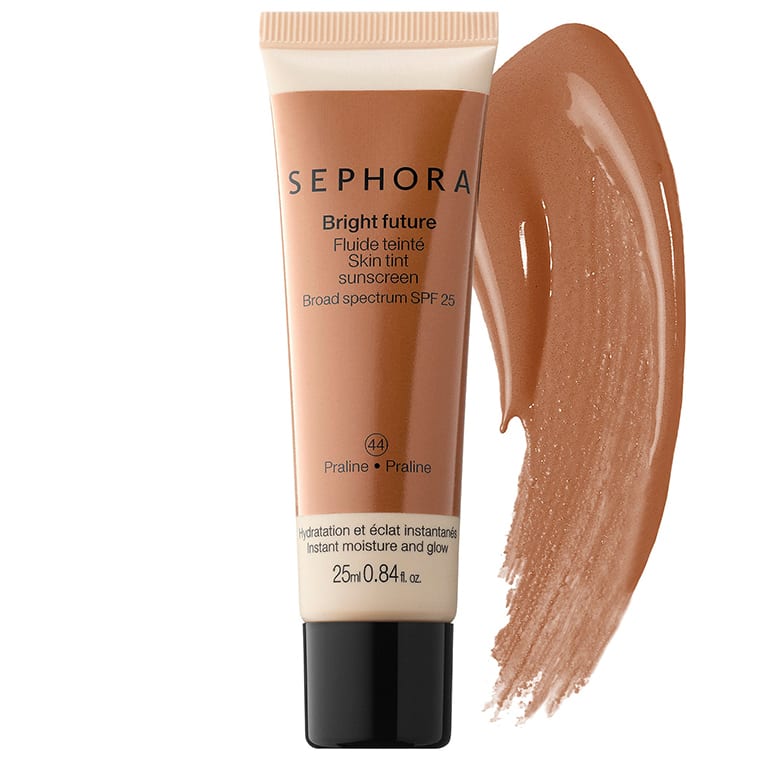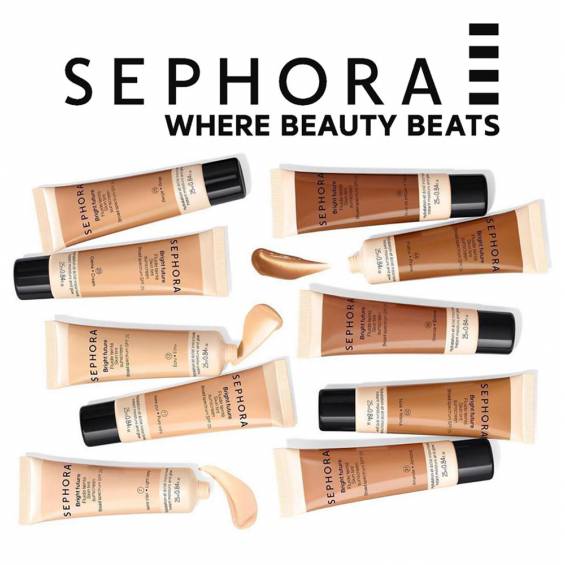 Piling on layers of makeup seem fun and easy until you realize you're running late! This tinted sunscreen from Sephora Collection is a facial sunscreen with a slight skin tint to even out your skin tone on a whim. It leaves a dewy and natural finish while protecting your skin from the UV rays. Now you get to have the best of both worlds!
Promising review: "For someone looking for a very thin version of a foundation, I highly recommend this product. It provides a healthy glow and brightens up the face overall." - Janice
---
More: These 8 Best Oil Free Sunscreen is All You Need to Look Youthful
Disclaimer: The pricing shown is just a good indication of how much these products are worth. The prices could change based on the e-commerce promotions that are going on. If some of the products are not available, do email us at [email protected] Thank you!
Like writing about great products? We're hiring! Learn how you can write for us!