Soon enough, the sounds of crackers and children's giggles is anticipated for the hallowing season of Chinese New Year (on 13 February 2021) as it marks the start to a joyous celebration.
Chinese New Year doesn't just signify the start to a new year for the ethnic Chinese, but it also paints a mark as a time for giving; be it in the form of traditional red packets (ang pows) or materialistic goods.
Not forgetting, but there's the act of giving which follows a strict etiquette. To help you go through the festival safely and free of unintentional offences, you may read more about them after our list of gift ideas.
Without further ado, here's our list of the best Chinese New Year gifts to give this Chinese New Year season!
---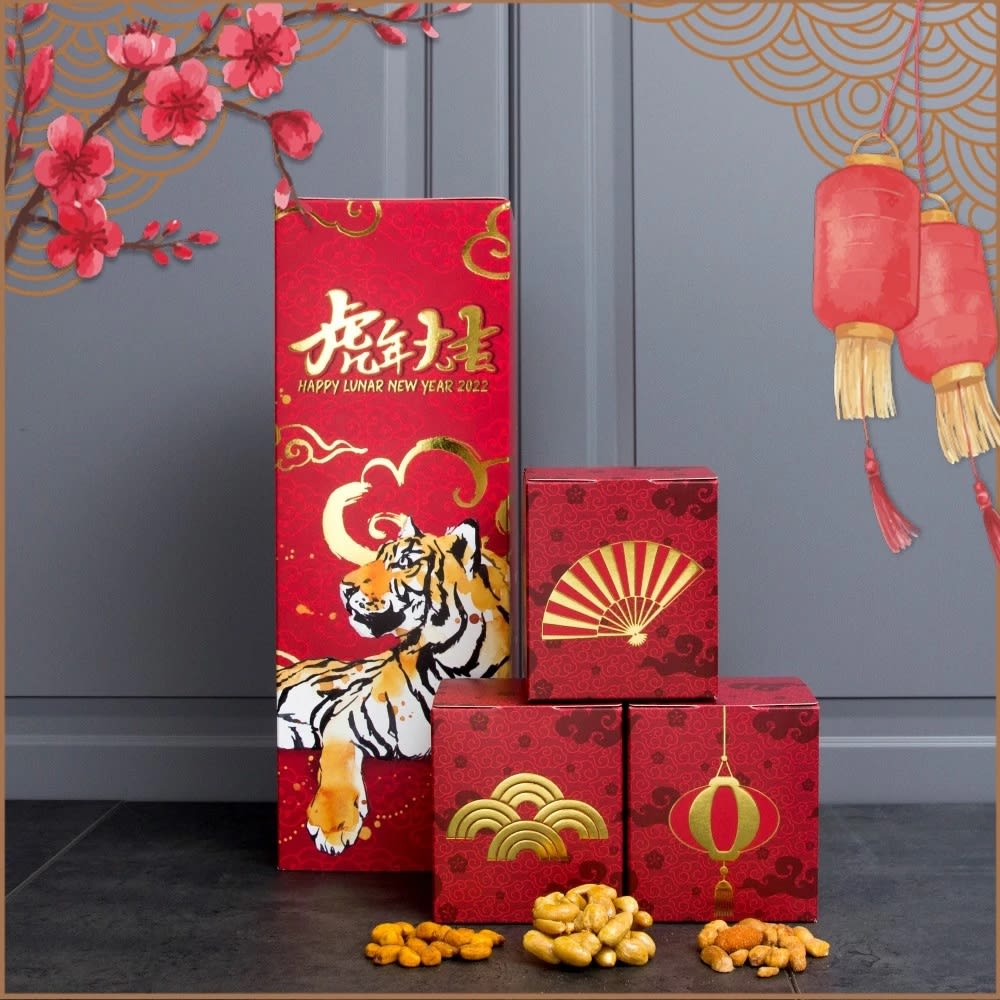 Check The Auspicious Tidbit Trio price below:
What better way is there to appease and sweeten the relationship with your clients than to gift them a treat of some delectable nuts wrapped in red?
Overview:
This gift set features three of Madeleine's Gourmet Selection's appetizing crunchy and chewy and treats! Each hamper is packed with utmost care in an elegant gift box that comes with a gift card and a stunning pack of red ang pows.
Reason to get this: Other than being tasty, snacks based on nuts would be a perfect gift for clients as nuts, specifically, peanuts symbolise good health and fortune.
---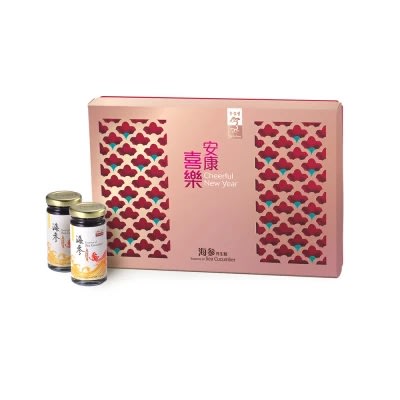 Check Eu Yan Sang Essence of Sea Cucumber price below:
To appease the elderly folks, their health is everything. That's why the Eu Yan Sang's Essence of Sea Cucumber is ideal.
Overview:
This hamper is packed with nutritious ingredients that are easily absorbed by the body to aid in maintaining good health and well-being. As a plus, the essence is sourced from selected premium sea cucumbers.
Additionally, sea cucumbers are a delicacy that's known to traditionally enhance vitality, reduce fatigue and strengthen the body after illness or surgery. It's truly ideal to wish the recipient a long, healthy life.
Reason to get this: Sea cucumbers are believed to have many medicinal properties, especially in Chinese culture and would make a very thoughtful gift.
---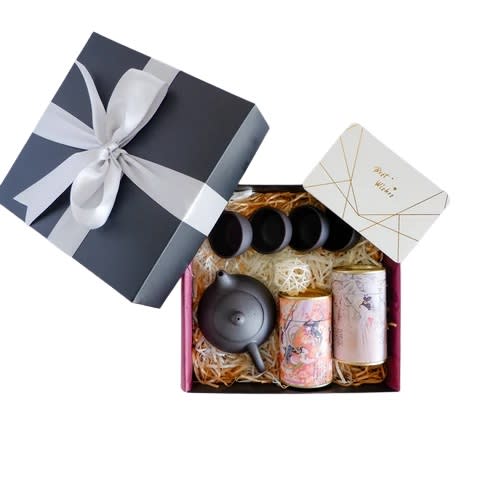 Check Exquisite Tea Gift Set price below:
Respect is everything and it plays a vital role especially in maintaining ties within family and relatives. One of the best gifts that you can serve to your family is tea. And nobody can go wrong with excellent tea sets.
Overview:
This tea gift set features four teacups and two cans of purple cane tea leaves. It comes with a gift card for you to pen down a lovely message that you wish to convey to your relatives. Beautifully wrapped with a ribbon, you'll definitely please them with this choice of a gift!
Reason to get this: A show respect and wishes for good health, a tea set would make the perfect gift for relatives.
---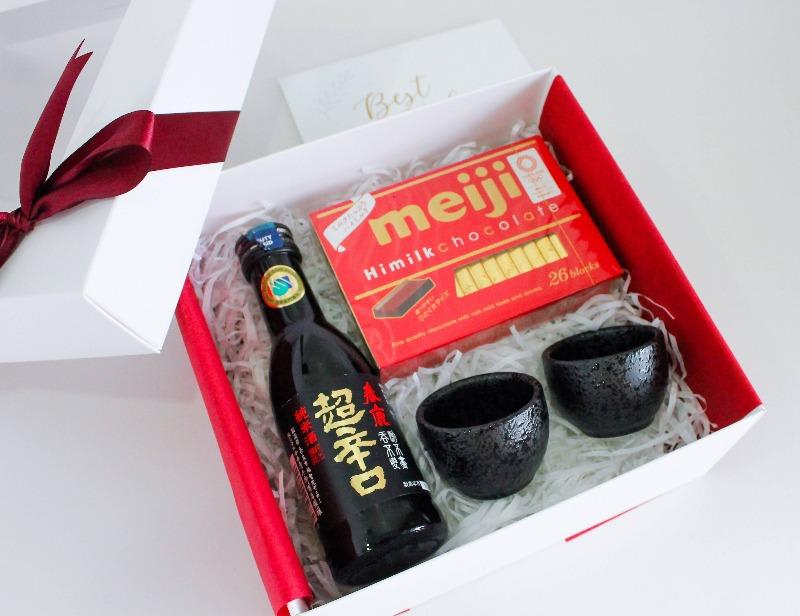 Check Sugoi Sake Gift Set price below:
Do you have some friends who have made the past year a very bearable one? Well, how about showing them some appreciation with a Sugoi Sake Gift Set this Chinese New Year?
Overview:
This gift set features a bottle of Ichinokura Sake and two Sake Cups. Besides, it also comes with 26 blocks of Meiji Japanese Chocolate. All these items are beautifully packaged in a gift box that comes with a gift card as well. The gift set will ultimately calm the stressful nerves of our friends and help them feel more at ease.
Reason to get this: Chocolates and alcohol are symbolic of happiness and peace respectively and are the perfect mix for the perfect gift.
---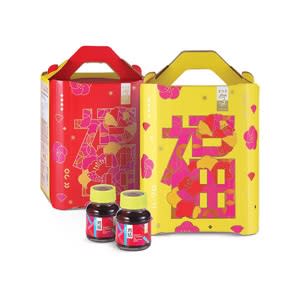 Check Eu Yan Sang Essence of Chicken with Ginkgo Biloba Extract price below:
For such important figures in your life, opt for this Eu Yan Sang Essence of Chicken with Ginkgo Biloba Extract, made from a selective range of fresh chicken and an extract of Ginkgo.
Overview:
Ginkgo Biloba is known to be one of the medicinal herbs that reduce the loss of memory and social skills, as it's said to stimulate the blood circulation system and improve memory. It also neutralises free radicals that are linked with deterioration and ageing of the brain and thus, helps to enhance thinking skills.
Better yet, the bottles of essences here do not contain any artificial colouring, flavouring, caramel or preservatives. Instead, they are nourished with protein and amino acids. This healthy selection of a gift set is surely an ideal gift for our parents!
Reason to get this: The perfect gift to tell your parents you love and care for them while also showing that you care deeply for their health.
---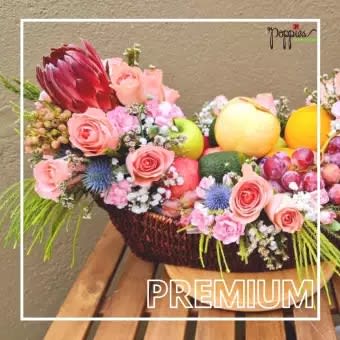 Check Premium Flowers Fruit Basket price below:
A perfect gift to your neighbours would be a bundle of sumptuous fruits. Gifting fruits to neighbours is surely a friendly and welcoming gesture to whom we wish to build a lasting and acquainted relationship.
Overview:
This fruit basket is not just packed with fructose goodness; it is also filled with lovely flowers, which is a win-win for those who love a floral arrangement to decorate the house with. In the basket are imported Protea and peach roses along with imported fruits such as Australian avocados, Korean pears and so forth.
A gift card is also included in the basket to let you pen a lovely message to your neighbours.
Reason to get this: Fruits are a symbol of good luck and prosperity and are the perfect gift to wish your neighbours an affluent year ahead.
---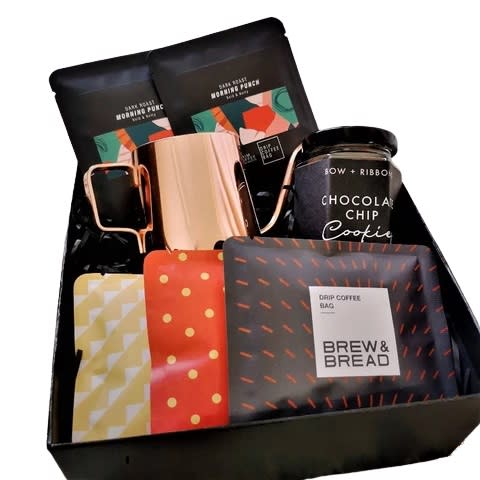 Check Morning Brew Gift Box price below:
Oh, how we understand the tiresome days of our peers at work and how we enjoy the luxury of a sip of coffee to get through our mornings!
This mutual comprehension that we have with our colleagues certainly help pin us in place on knowing the right gifts to present this Chinese New Year. As such, a coffee gift box like this would be perfect!
Overview:
The box presents a gooseneck drip coffee pot, 5 packs of freshly roasted drip coffee by Brew & Bread and Aim Coffee. There's also a jar of chocolate chip cookies and a personalised message card to offer good wishes to your recipient. Now anyone can beat snoozing away with this coffee gift starter to give them a kickstart to an energized morning!
Reason to get: There can hardly be a better gift for your colleague than some coffee to help kickstart their new year.
---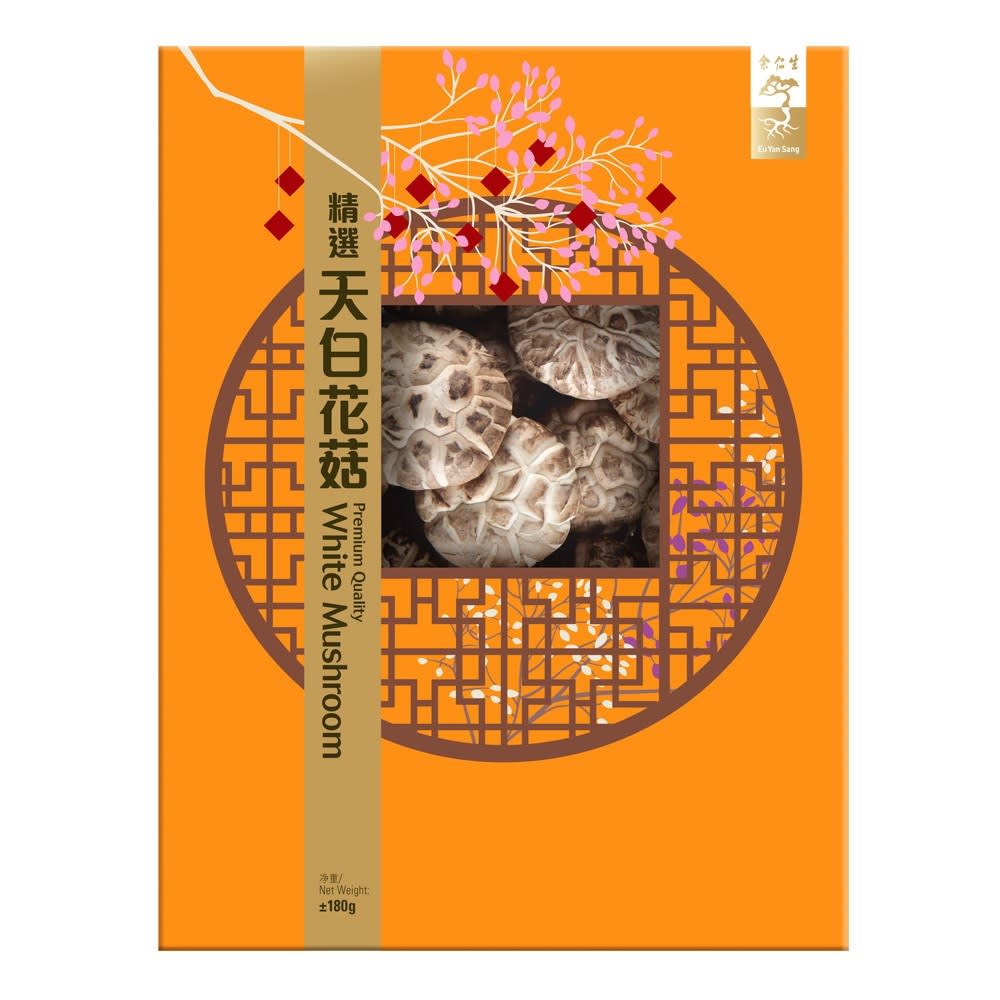 Check Premium Quality White Mushrooms Gift Box price below:
Many of us would have teachers or even someone who acted as one, who tirelessly provided us with guidance and helped shape who we are today. It would only be right for us to show them our appreciation and to remind them that we're incredibly grateful for all their help.
Overview:
Interestingly, mushrooms are a symbol of growing fortune, which makes sense since they multiply easily and abundantly. It is perhaps for this reason that mushrooms are a must for many Chinese Reunion Dinners as they are thought to bring prosperity and wealth.
This mushroom gift box consists an abundance of white mushrooms. They are thought of to be round and plump as well as more aromatic when cooked. This is definitely a perfect gift for anyone who has provided you with any form of mentorship.
Reason to get: Gifting mushrooms also signifies longevity and is a sweet gesture to display your gratitude and for the wellness of their being.
---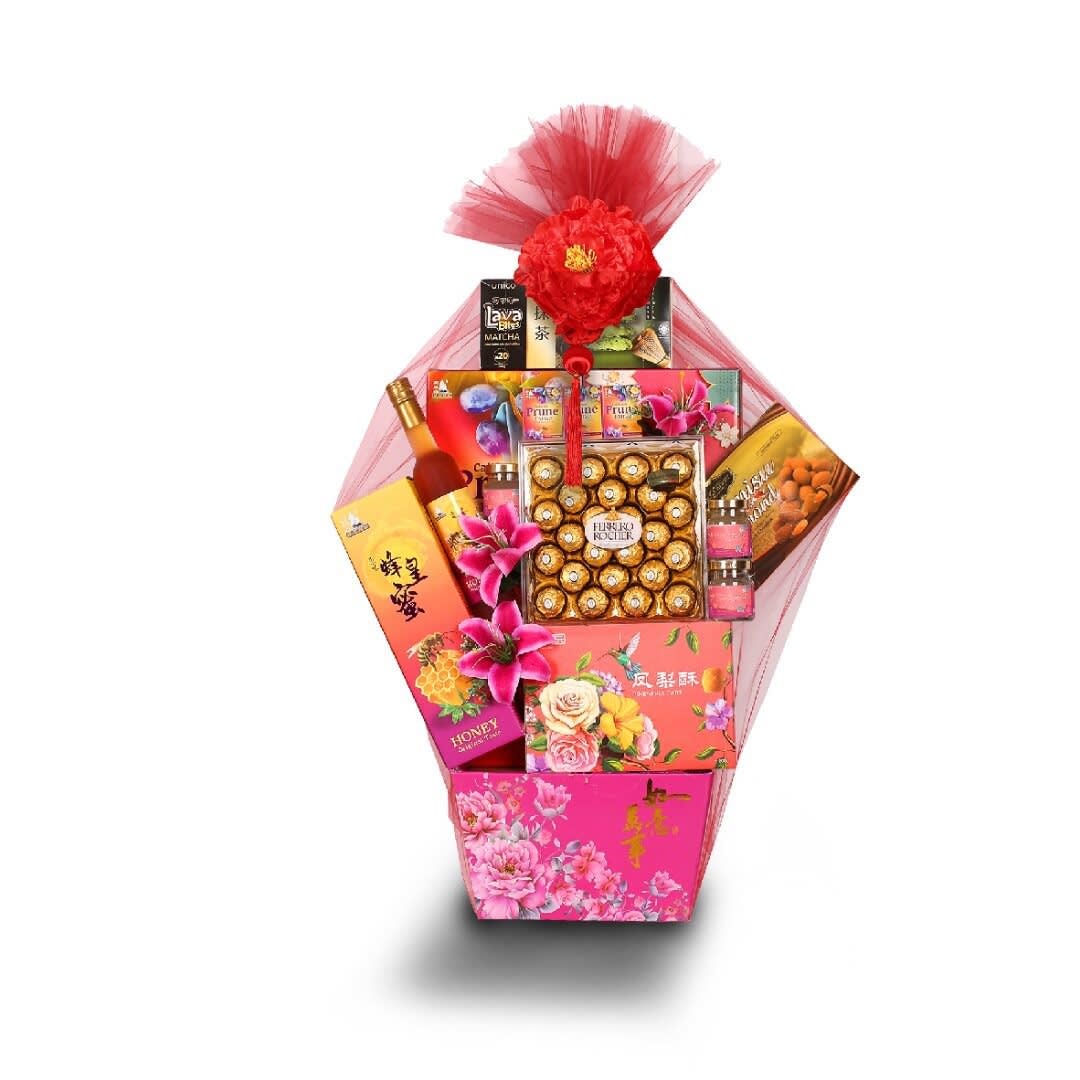 Check CNY Halal Empire Hamper - Festival Deluxe Abundance price below:
If you have been invited to an open house for Chinese New Year, chances are you're cracking your head over what to get your hosts. Well, worry not as this 4.5kg of a hamper symbolises a theme of abundance, where bundles of good treats are swaddled in a neat fashion would make the ideal gift.
Overview:
This incredibly opulent hamper comprises original taste honey, birds nest with ginseng and California prune essence. To delight your tastebuds further, there's also a box of Ferrero Rocher chocolates, tiramisu almond chocolate, Japanese matcha lava cookies and traditional pineapple tart. A true exemplification of abundance!
Reason to get: This super-packed is the perfect way to wish someone an abundant year.
---
---
What Is a Typical Chinese New Year Gift?
Chinese New Year gifts carry a huge significance, arguably more than any gift would during other festivals in Malaysia. This is because symbolism is a huge part of Chinese culture. It is, therefore, no surprise that a lot of thought goes into a Chinese New Year gift.
One of the most typical safe gifts you can get someone on Chinese New Year is mandarin oranges. The seasonal fruit signifies abundance and good fortune which would be translated as genuine wishes of prosperity when given as a gift.
Similarly, gifting someone some tea that symbolises rejuvenation would represent wishes of good health. Another great but often uncommon gift would be lychees to show your appreciation of the strong ties you share with someone.
---
If you'd like to personally pick a gift for your friends and loved ones, here are some ground rules to abide by when selecting and gifting during Chinese New Year.
1. Colours
Colours need to be given close attention to when it comes to gifts and the wrapping paper or bags in which the gifts are presented. The colour white should be avoided as it is associated with funerals along with the colour black as it symbolises death. Your best bet would be red, yellow and gold because they symbolise wealth and prosperity.
2. Numbers
The number four should be avoided when planning for gifts because this number symbolizes (sounds like the word) "death". Instead, the luckiest number among Chinese speaking communities is eight due to the fact that it sounds like "prosperity" in several Chinese dialects, so it's a number (and amount) that's ideal to gift.
Besides monetary values on a gift, gifting a set of fours should also be avoided, while a number of eight gifts in a set is likened to the idea of bringing good luck.
3. Give and Receive
Aside from the monetary value and the number of gifts to give, there are also other rules on giving and receiving these gifts. For instance, the act of giving and receiving gifts should be done with both hands. This shows respect and appreciation towards the giver and receiver.
Gifting money should always be as crisp and new as it comes. It shows a sign of disrespect if money is given in old and torn forms. Also, the gifts should always be presented to the eldest (most senior) in the family first, if it is to be given to a large group of people.
Last but not least, it is never polite to receive a gift and open it immediately in front of the giver. The receiver ought to express their gratitude upon receiving the gift first, and then open it in private later.