It wouldn't be a festive season if there weren't cookies and snacks for you to munch on all day, week, or month long. Be it chocolate chips, pineapple tarts, butterscotch brownies, or an array of traditional delicacies; these treats truly make any festive season a lot more special. 
For Chinese New Year 2022, it goes without saying that sweet and savoury cookies and snacks are a must-have. Whether they're common favourites or made out of unique ingredients, Chinese New Year wouldn't be complete without an array of mouth-watering treats. 
So, to help you out, here's a list of stores from popular merchants selling delectable cookies and snacks that you easily buy online. Start filling your shopping carts now with these treats! 
---
More related recommendations:
---
Yi Jia Pastry House 
Looking for healthy, high-quality cookies, pastries, cakes, and more for a reasonable price? Well, Yi Jia Pastry House is the place to check out! 
Known for making delicate, richly flavoured cookies that'll just melt in your mouth, Yi Jia Pastry House is guaranteed to please your taste buds. You can pick from an array of classic favourites to cookies with modern twists. Whatever you pick, you're sure to be delighted.
Nedylicious Shop 
On the hunt for chocolatey treats? Nedylicious Shop is the place to check out! Here you can get Malaysian sweet-tooth favourites such as almond nibs, chocolate clusters, and crunchy 'kuih kapit', all coated or stuffed with chocolate.
Jeenius Mart 
In the mood for savoury snacks this Chinese New Year? Head over to Jeenius Mart to either get some classic savoury favourites or modern twists. Warning; whichever cookie or snack you get, you'll be munching on them all day.
SH Bakery 
Looking for local favourites? SH Bakery has got you covered with cookies you'd usually see on every festive occasion. If you know some picky eaters, worry not as you're sure to find a treat that'd they like at SH Bakery.
Beby Bakery Cafe 
On the hunt for some premium treats? Look no further as Beby Bakery Cafe has a delectable selection for you! Made with only the highest quality ingredients, these treats will have you feeling like you're on cloud nine the minute you bite into them.
My Emart 
Head to My Emart on Youbeli for some savoury Chinese New Year cookies at very affordable prices. If you have a thing for hot and spicy treats, this is the place for you to check out!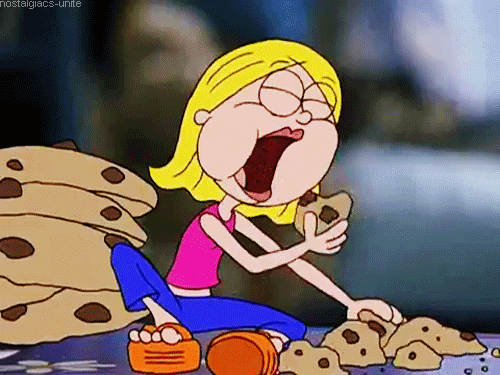 EAT ALL THE FOOD!
Take this quiz to find out: Which Chinese New Year Cookie or Snack Are You?