Steam ovens are exactly what they sound like: ovens that use heated water to cook your food. Since steam transfers heat much more efficiently than heated air, steam ovens can therefore reheat food more effectively than microwaves.
So, if you're looking to replace your microwave, why not consider a steam oven instead? After all, there are various types of steam ovens in the market at highly reasonable prices.
Here we review the best steam ovens for your home.
Table Of Contents
Top 10 Steam Ovens In Malaysia
---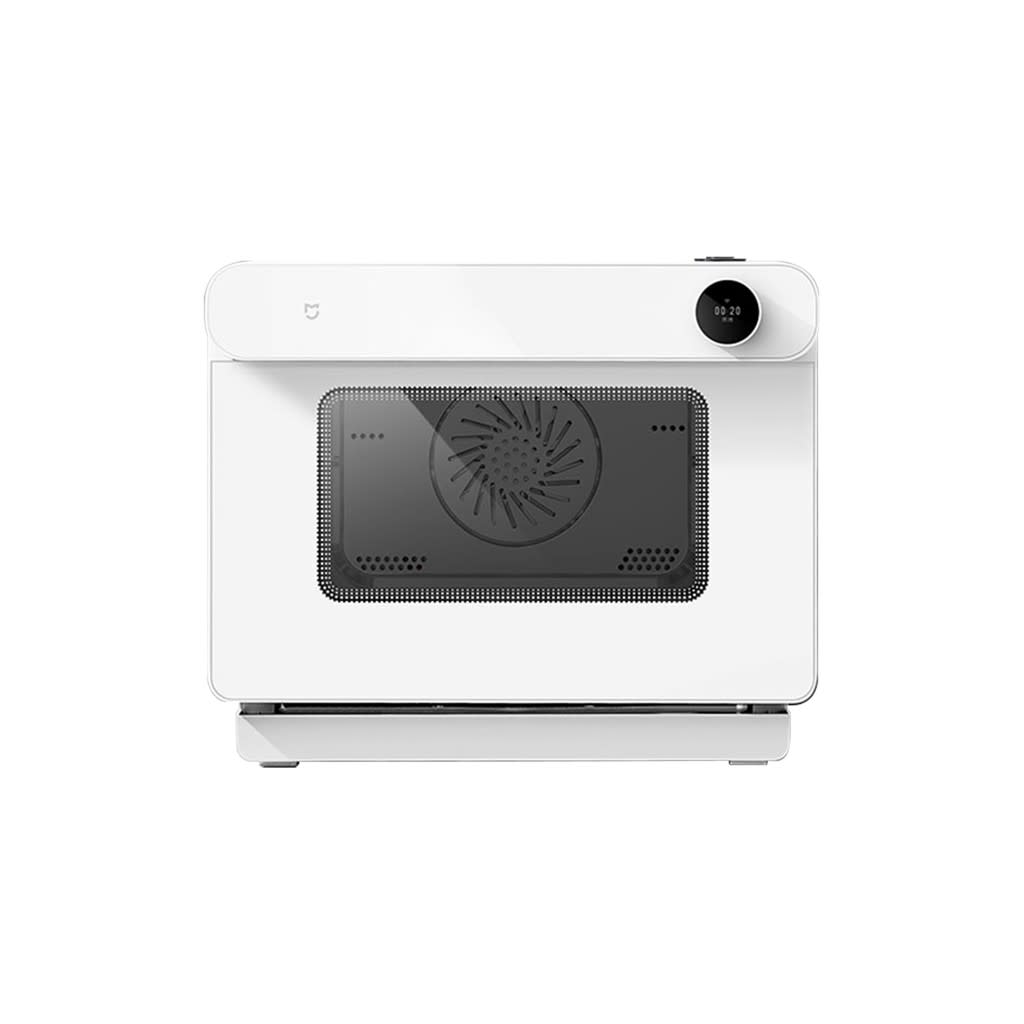 add_circle
Smart app control
add_circle
Has multiple cooking modes
add_circle
360° hot air circulation
add_circle
Made from durable stainless steel
Why It's Our Top Pick:
"As its name suggests, the Xiaomi Smart Steam Oven 30L is indeed smart and can be connected to your phone app.
It's very multi-functional as it can be used for steaming and air frying. It has multiple modes including baking, grilling, stewing, fermenting, and making dried fruit! All this is made possible due to its superior temperature control system."
Features:
Equipped with a heat circulation fan, the hot air is evenly distributed in the steam oven to ensure great cooking results. Also, it has a convenient pull-out water tank at the bottom, making it easy to clean.
Performance:
Users love how it's able to intelligently control the steam volume and cooking time. Another plus point is that its air frying mode can retain the crispiness of the food.
---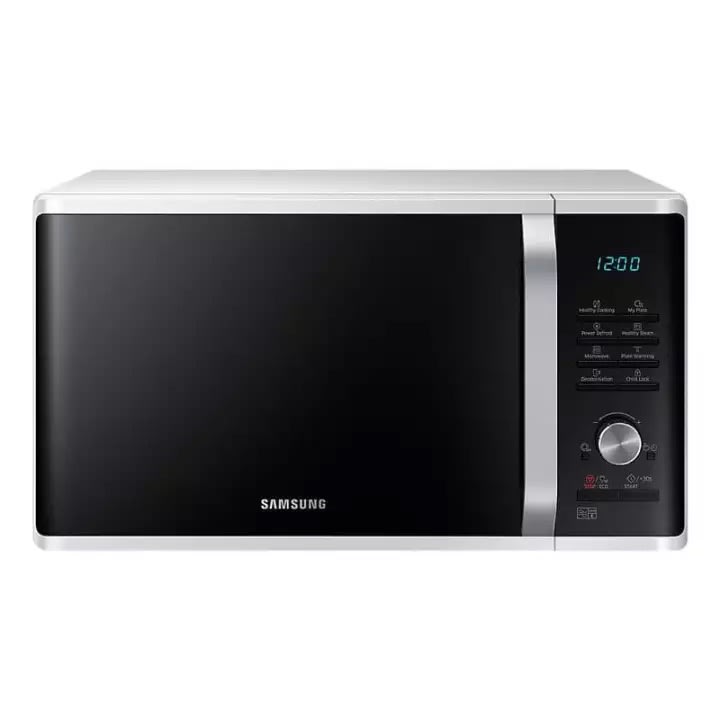 add_circle
Child safety lock
add_circle
Has 41 presets
remove_circle
High energy consumption using normal mode
With the Samsung Microwave Oven (28L) Steam Function, you get the best of both worlds; a steam oven and a microwave.
Features:
Equipped with 41 pre-programmed settings, you can now enjoy local recipes with the touch of a button. Meal prep is even more convenient thanks to its 'quick defrost' function. Its 28L capacity is pretty decent and should be sufficient for the average household.
Performance:
This steam oven is great for steaming vegetables, poultry, and fish efficiently thanks to its eco-friendly mode.
---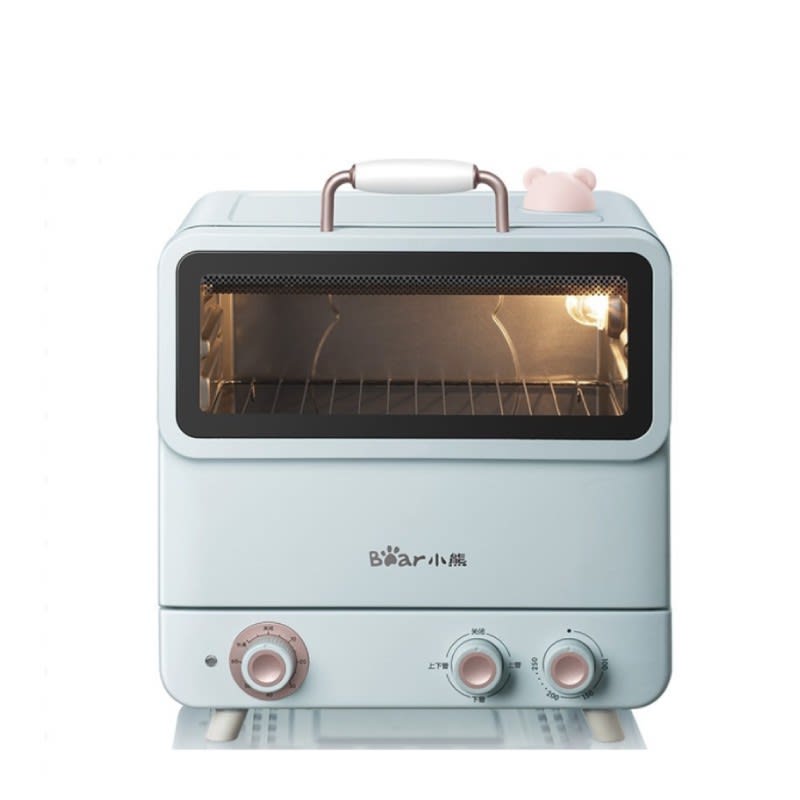 add_circle
Spacious inner chamber
add_circle
Has a 60 min timer
add_circle
Has built-in lighting
add_circle
Even heat distribution
remove_circle
No preset programs
The Bear BSO-B200L 20L Home Electric Steam Oven is compact, portable, and doesn't take up much space in your kitchen.
Features:
With built-in lighting, you can easily view the cooking progress of your food. Its 4 heating tubes, with the top and bottom ones being individually controlled, ensure even heat distribution.
Performance:
Despite its small size, this steam oven can easily accommodate the preparation of 1-6 portions, equivalent to 12 pieces of egg tarts, 16 pieces of chicken wings, or 4 small pieces of steak.
---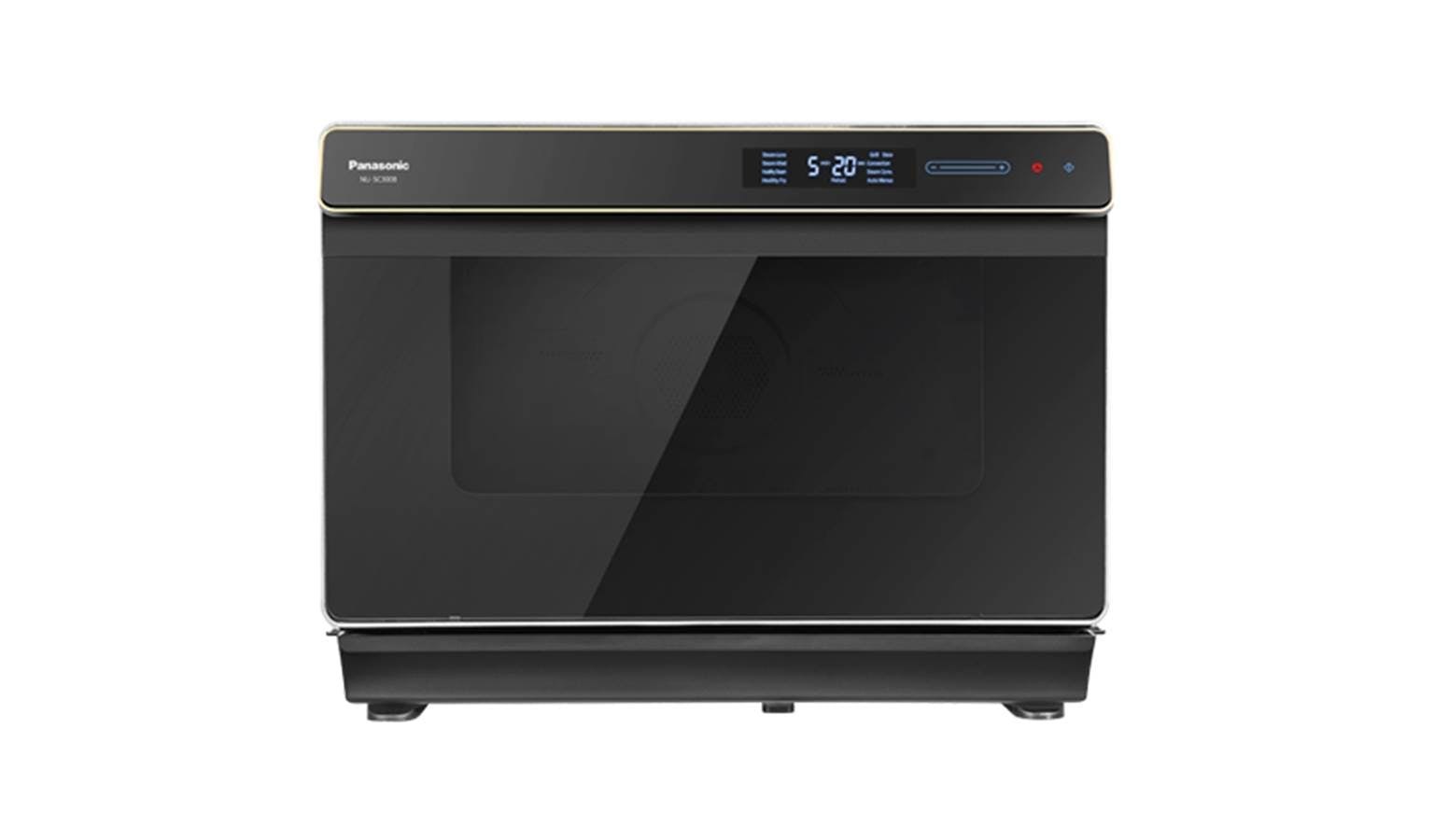 add_circle
Multifunctional
add_circle
Has 30 preset menus
add_circle
Large capacity
add_circle
Has 5 cleaning modes
add_circle
Faster cooking time
Convection ovens such as the Panasonic 30L Steam Convection Oven are more efficient than traditional ovens, translating to lower energy consumption.
Features:
Featuring a superheated steam cooking method that exceeds 100 °C, it allows for a shorter cooking time while removing excess oil. Additionally, it has 5 cleaning functions that make it easy to maintain.
Performance:
All in all, this steam oven is versatile, as it can also grill, bake, and ferment, among other functions. Users are spoilt for choice as there are 30 presets available, making meal preparation extremely convenient.
---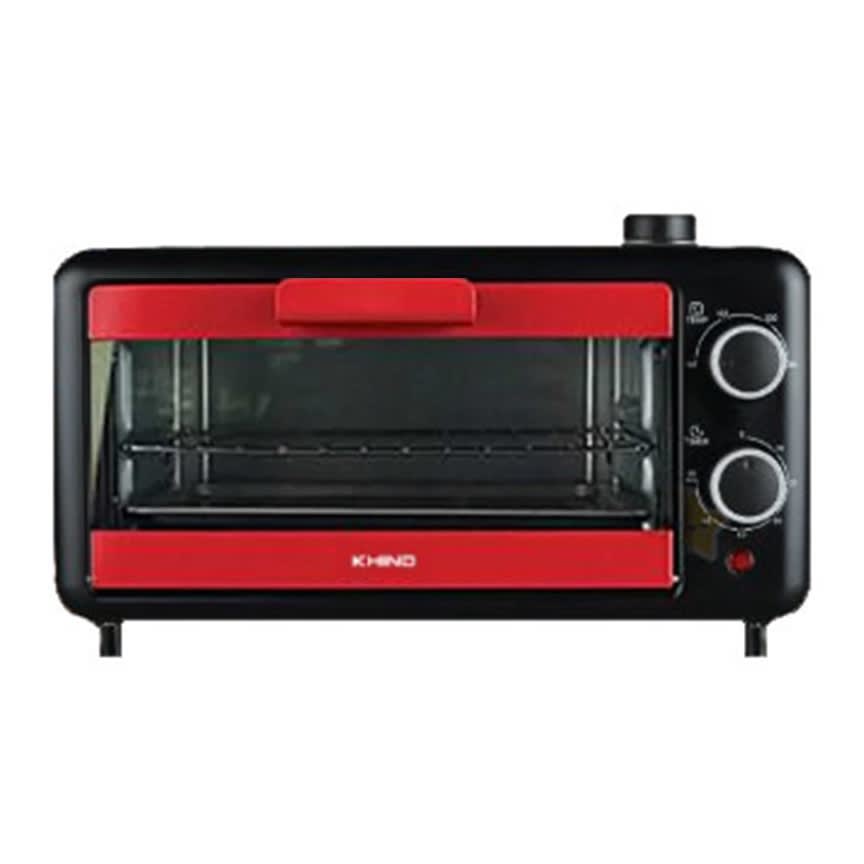 add_circle
Auto shut-down
remove_circle
Not heavy duty
Weighing merely 3kg, the Khind 11L Electric Oven with Special Steam Function OT11H is not just lightweight but is also budget-friendly.
Features:
This steam oven is equipped with an auto shut-down function that saves energy when it's not in use.
To add on, you can conveniently dispose of the food crumbs, thanks to its easy-release crumb tray at the bottom.
Performance:
This steam oven has a durable heating element and is built with temperature control of up to 230 °C, thus ensuring superior cooking results.
---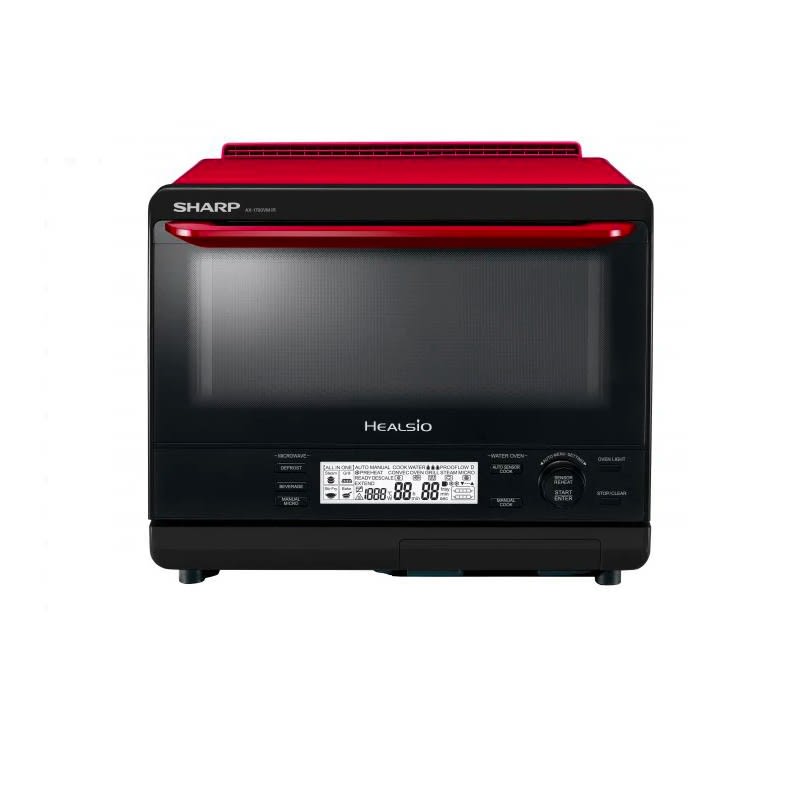 add_circle
Removes excess fat and salt
add_circle
Equipped with temperature sensors
add_circle
Multiple cooking functions
add_circle
Has 34 presets
If you're looking for a durable steam oven for your countertop, then consider the Sharp Healsio Steam Water Oven.
Features:
Engineered with superheated steam technology, the temperature of the steam oven reaches more than 300 °C, removing excess salt and fat while retaining the nutrients in the food.
What's more, it's equipped with intelligent temperature sensors that control the heating level for each cooking process.
Performance:
To sum up, this is one extremely versatile steam oven, owing to its multiple cooking functions including steam, grill, bake, roast, and stir-fry.
---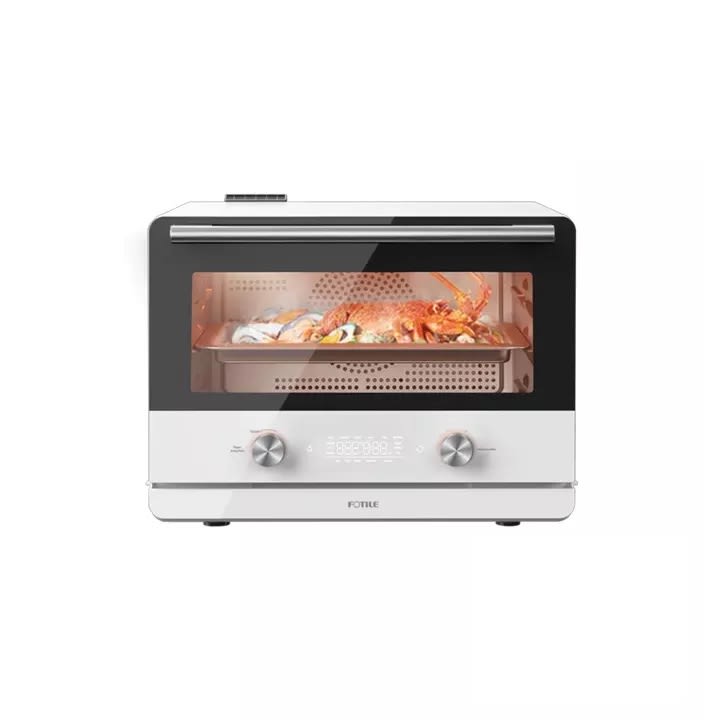 add_circle
Has 10 cooking modes
add_circle
Has 40 preset programs
add_circle
Has 3 cleaning modes
add_circle
Has a keep-warm function
add_circle
Dehydrate function
If you're looking for an "all in one" cooking oven, the Fotile One Oven Combi Oven is your best bet.
Features:
Featuring up to 10 cooking modes (including steam-bake, dehydrate, air-fry, etc) and 40 pre-set cooking programs, this steam oven is your new best friend. It features a dynamic steam balance system and has a water tank capacity of 0.9L.
Performance:
As shared by many users, this steam oven is extremely useful as it can replace multiple kitchen appliances.
---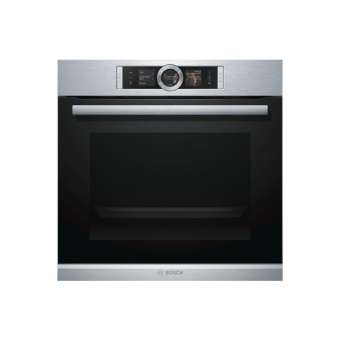 add_circle
Energy-efficient
add_circle
Child-proof lock
add_circle
Temperature sensors
A built-in oven such as the Bosch Series 8 71L Built-in Oven with Steam Function adds a touch of sophistication to your kitchen and allows you to dispense with the need of other appliances, avoiding cluttering your countertop.
Features:
This steam oven is user-friendly, owing to its touchscreen control panel with images. The best part is, almost no cleaning is necessary as it's built with a special coating at the rear wall that automatically absorbs grime.
Performance:
Thanks to its temperature sensors that automatically adjust the temperature and heat based on the type of dish, this steam oven is energy-efficient.
---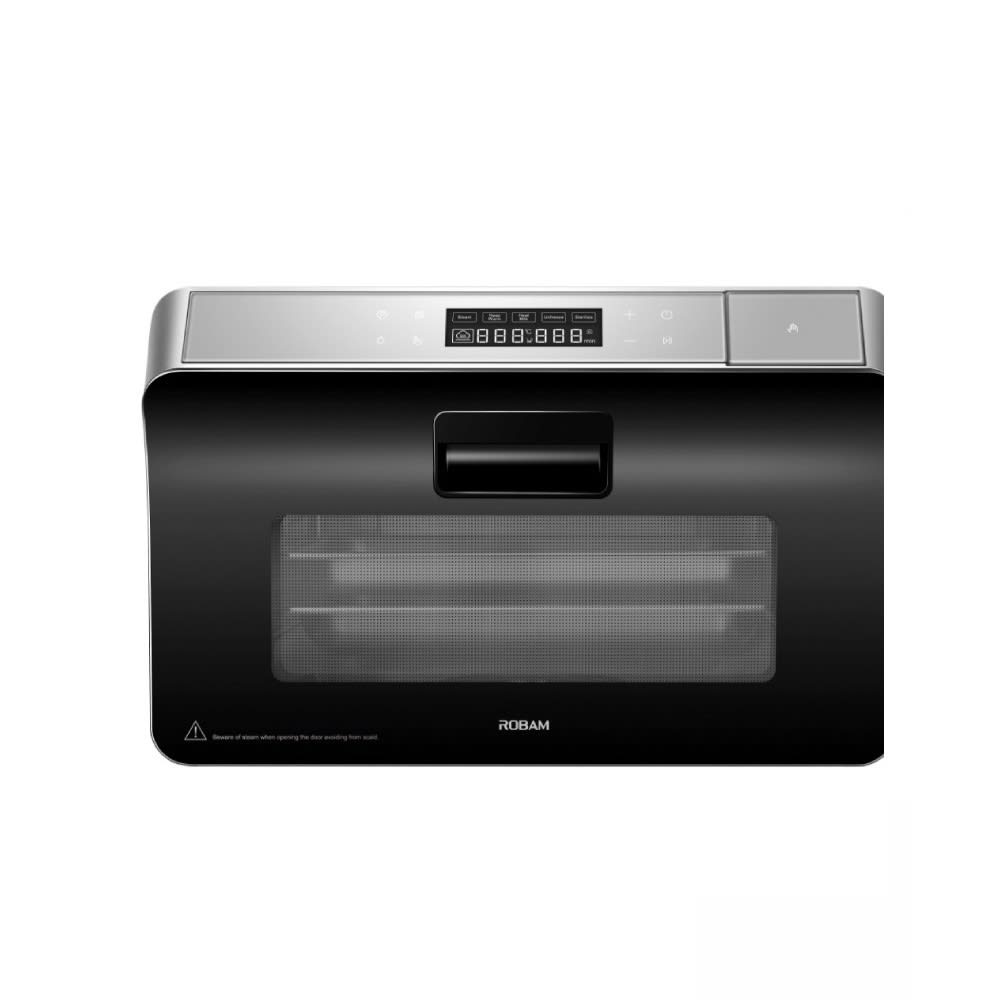 add_circle
Has a sterilization function
add_circle
20 preset recipes
add_circle
Sensor touch control
add_circle
Ergonomic design
remove_circle
Maximum temperature of only 100 °C
Living up to its name, the Robam Portable Steam Oven (25L) ST10 is indeed conveniently portable.
Features:
You don't have to bend over just to operate the steam oven, as the control panel is tilted at a comfortable 62° angle.
Engineered with 3D steaming technology, double core heating, and double tube steaming, it ensures that your food is cooked to perfection.
Performance:
The steam oven has 30 preset recipes, inclusive of 7 recipes for healthy cooking. It can even be used to prepare warm milk and sterilize feeding bottles, making it great for those with infants.
---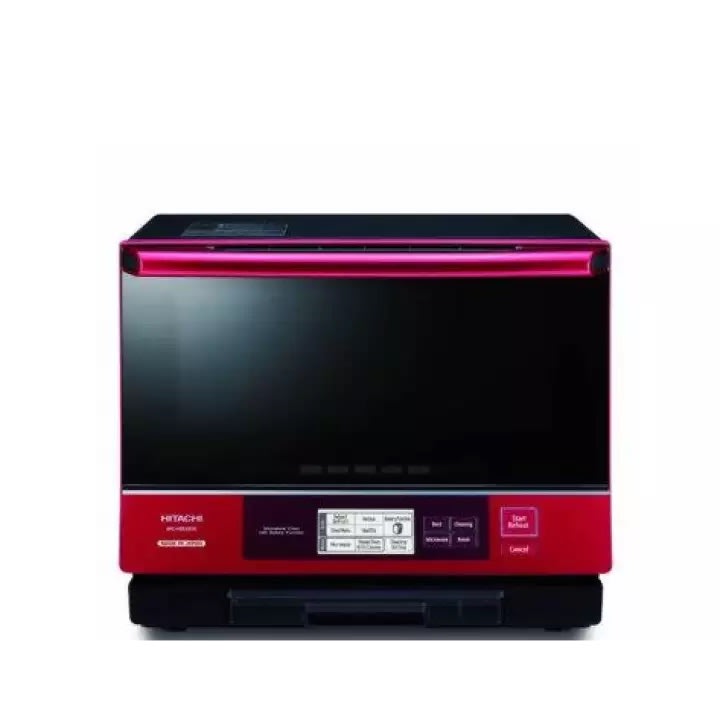 add_circle
Auto power off
add_circle
Deodorising mode
add_circle
Has temperature sensors
add_circle
Touch screen LCD
remove_circle
Heavy (24kg)
With the Hitachi Superheated Steam Microwave Oven, you can simultaneously grill and microwave your food.
Features:
Featuring a touchscreen LCD screen, it's suitable for beginners. Apart from that, cleaning is effortless thanks to its cleaning mode.
Performance:
With temperature sensors and the ability to automatically power off when not in use, this steam oven is energy-efficient.
The best part is that you will be spoilt with choice, as it has 200 pre-set settings.
---
---
Steam oven vs microwave
A microwave is notorious for overcooking your food due to its uneven heating method, which causes the nutrients in your food to leach out. Microwaved food tends to dry out more easily, retaining fewer nutrients.
On the other hand, a steam oven can retain moisture in your food without distorting its taste, texture, and flavour.
Read also: Best Microwave Ovens in Malaysia
Is a steam oven better than a normal oven?
A steam oven cooks much faster than a normal oven since steam transfers heat more efficiently than air.
Steaming is one of the healthiest methods of cooking. Aside from saving you loads of time, a steam oven is a great way to prepare healthier meals. It keeps food moist, thus retaining more nutrients and preserving its flavour.
A steam oven is a great option if you want to prepare quick and healthy meals.
How do I choose a steam oven?
If you're looking for a versatile steam oven that has multiple functions, such as grilling, baking, fermenting, etc., then a multi-functional steam oven will be ideal. However, if all you need is an appliance that steams food, then a basic steam oven is good enough.
Take your lifestyle into account before choosing a steam oven. For example, if you're living in a confined space, a small portable steam oven might be a better option for you as opposed to a large built-in steam oven.
Related articles: