There are many types of pizza ovens on the market that come with different settings and temperature ranges. Picking the best pizza oven for you and your family can be overwhelming due to the many technical terms.
Let us walk you through this list of the best pizza ovens to save you the trouble of all that head-spinning research.
---
Table of Contents
---
Top 7 Pizza Ovens In Malaysia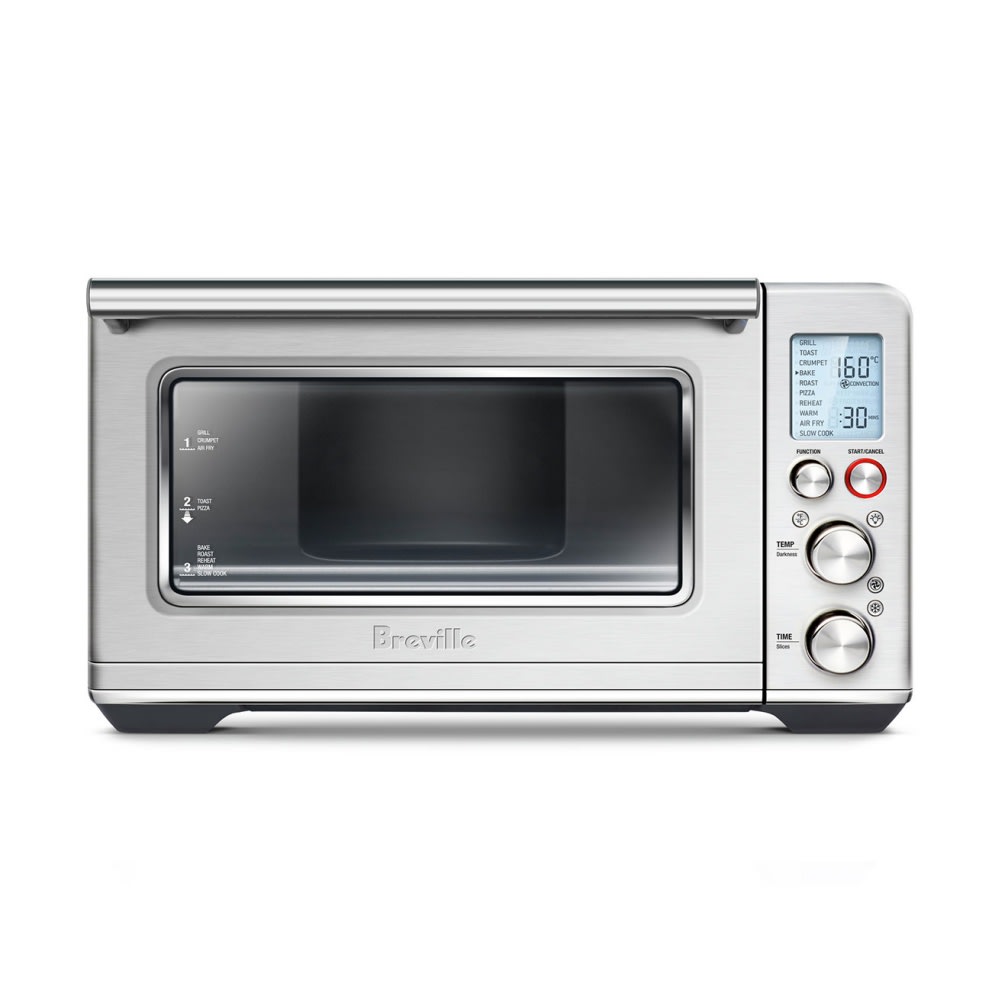 add_circle
Replaceable componentry
add_circle
Even heat distribution
Why it's Our Top Pick:
"Those who are new to cooking tend to be overwhelmed when following a new recipe but the right cooking device can ease the process tremendously. The multi-functional Breville Smart Oven Air Fryer has presets that will let you hone your skills without worrying too much about the specifics."
Features:
It's equipped with 10 functions such as bake, roast, and air-fry so you can do more than just bake pizza and get major bang for your buck. Its Element iQ™ system directs heat to where it's needed, ensuring evenly cooked food. The interior oven light can be switched on to monitor cooking progress although it automatically turns on once the cooking cycle is complete. It comes with a 30 cm pizza pan, roasting pan, wire rack, and a grilling rack as well.
Performance:
Users are very pleased with its performance and love that they can get lots of use out of it, preparing different kinds of food using the various functions. You won't need to buy other appliances as this one pretty much does it all.
---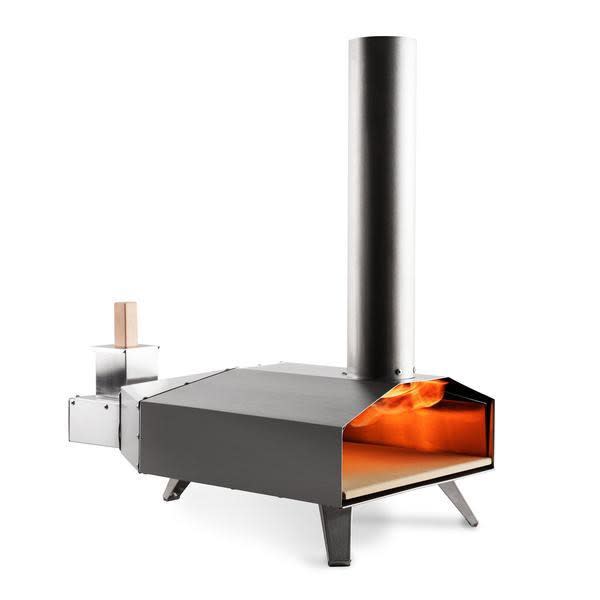 add_circle
Lightweight but sturdy
add_circle
Easy to assemble and dismantle
remove_circle
Slightly pricey
The OONI 3 Pellet Pizza Oven is perfect for a pizza date in your backyard.
Features:
Make pizza like an Italian Chef with this pizza oven that consists of a stone baking board, aluminium pizza peel, and a pellet burner. The temperature can go up to 500°C and your pizza will be done in just 60 seconds!
Performance:
Those with big families are absolutely in love with this wood-fired pizza oven as the pizzas can be cooked quickly. Besides, it can be used to cook meat, fish, vegetables, and even dessert.
It's a fairly small product that's portable and easily stored as its chimney is removable and it has foldable legs.
---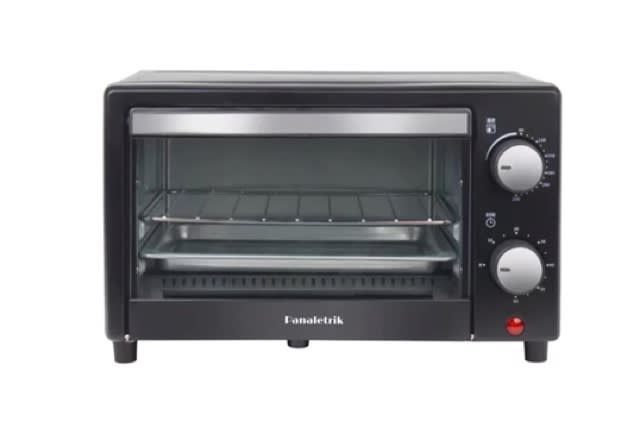 remove_circle
May be too small
The Panaletrik Electric Oven is the best electric pizza oven for pizza making.
Features:
Do not be fooled by its classic look as this electric oven is equipped with a high-quality furnace door to withstand heat and has an auto shut off timer and a bell that signals the end of the cooking cycle. With a temperature range of 100°C - 240°C, this no-frills oven will fulfil all your baking, grilling, and toasting needs. It comes with a baking tray and a wire rack.
Performance:
Although it is budget-friendly, users are impressed with the results. With a 12L capacity and 1000W of power at this price point, we think it's quite a steal!
---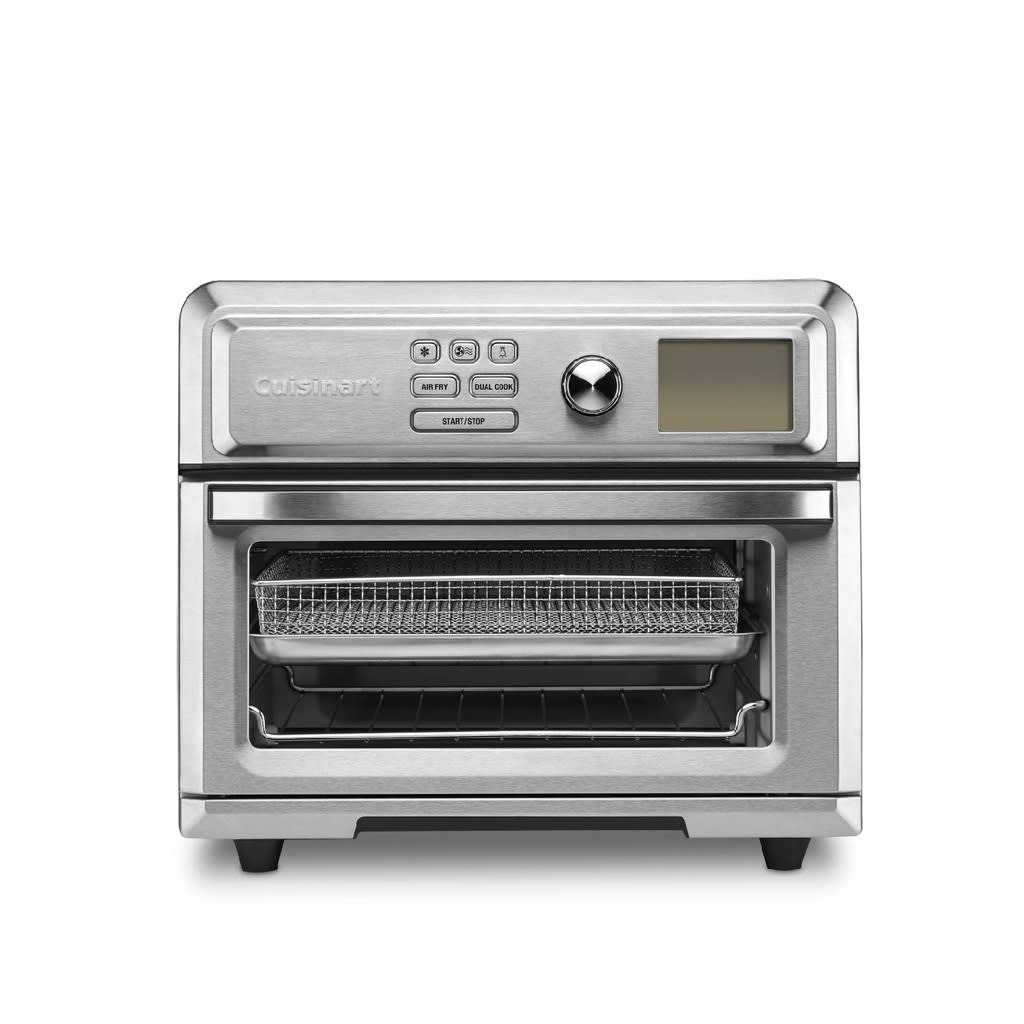 add_circle
Dishwasher-safe baking pan
add_circle
Non-stick interior
remove_circle
Pizza stone sold separately
Tiny but mighty, this air fryer toaster has many functions.
Features:
Not only will you be able to bake a 30cm pizza with the Cuisinart Digital Airfryer Toaster Oven, but with 12 functions you can use it to roast, slow-cook, and grill, etc. There is also air fry presets for chips, wings, vegetables and snacks, and nuggets.
Performance:
Users can look forward to 50% faster cooking time thanks to its dual-speed convection and intuitive programming that directs heat to precisely where it's needed. To give you a better idea of its size, with a capacity of 17L, it's sufficient for a 2.5kg chicken.
This product comes with a 1-year warranty.
---
remove_circle
Lifter sold separately
Pizza is perfect to cap the night off around the campfire with your friends and family. You don't want to lug a whole oven on your camping trip so this Campingmoon Dutch Oven is a convenient way to do so when you're out camping.
Features:
This dutch oven is a cast iron cooking pot that comes with a skillet and inner net. It can not only be used for cooking pizza but also for simmering and steaming.
Performance:
Users appreciate its versatility especially when out camping where resources are limited as different styles of food can be prepared using just one appliance. Further, portability is no issue as it comes with a hand carry bag that allows users to bring it along with ease.
---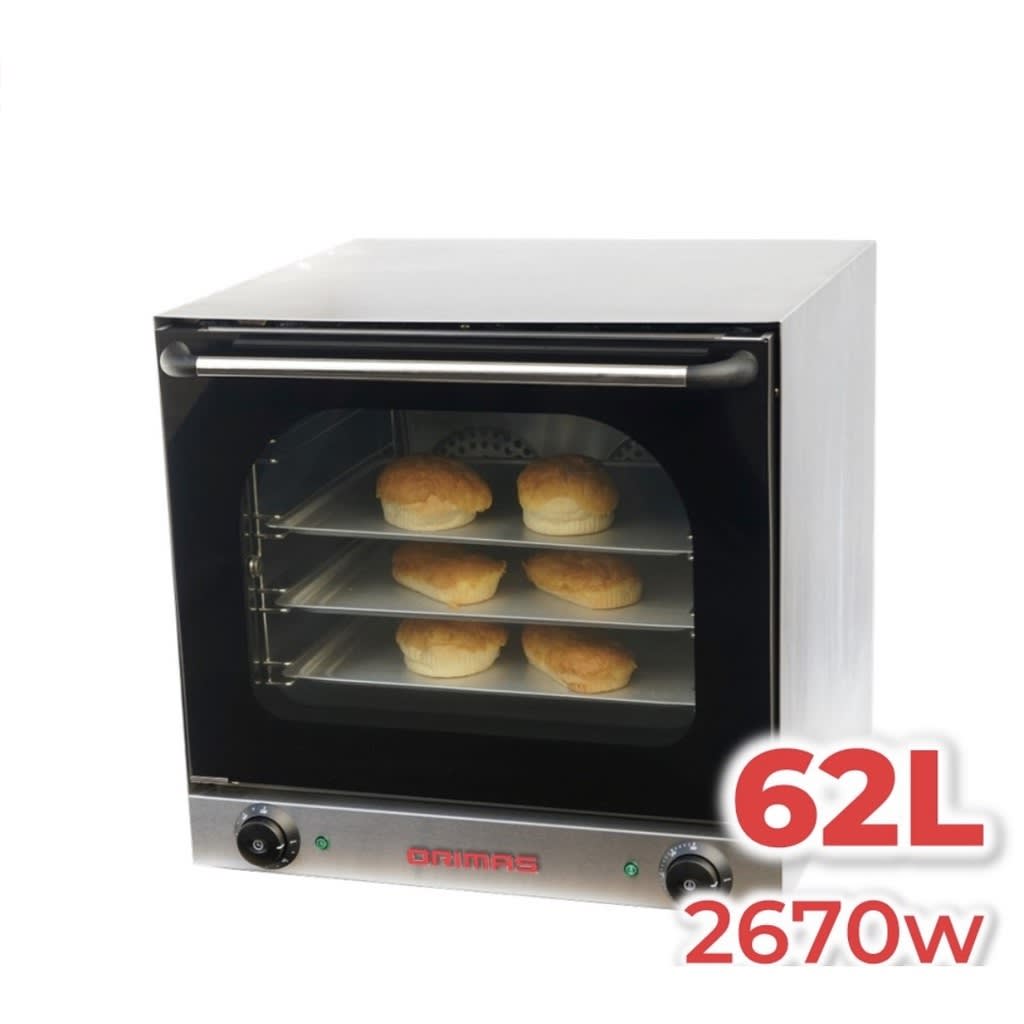 add_circle
Stainless steel interior
Designed for business use, restaurant chefs will appreciate being able to bake multiple pizzas at one go with this 4-layer oven.
Features:
Powered with twin convection fans and 2670W of power, this oven has a temperature range of 50°C-300°C that will surely cook your pizza to perfection. It features a double-layered tempered glass door to withstand the heat and a stainless steel chamber that's makes cleaning easy.
The inner light bulb allows you to see inside and track the progress of the baking process.
Performance:
Users are satisfied with the quality of the oven and the outcome of their baked goods.
This is a model that is commonly used by businesses as this brand manufactures other appliances for commercial use as well.
---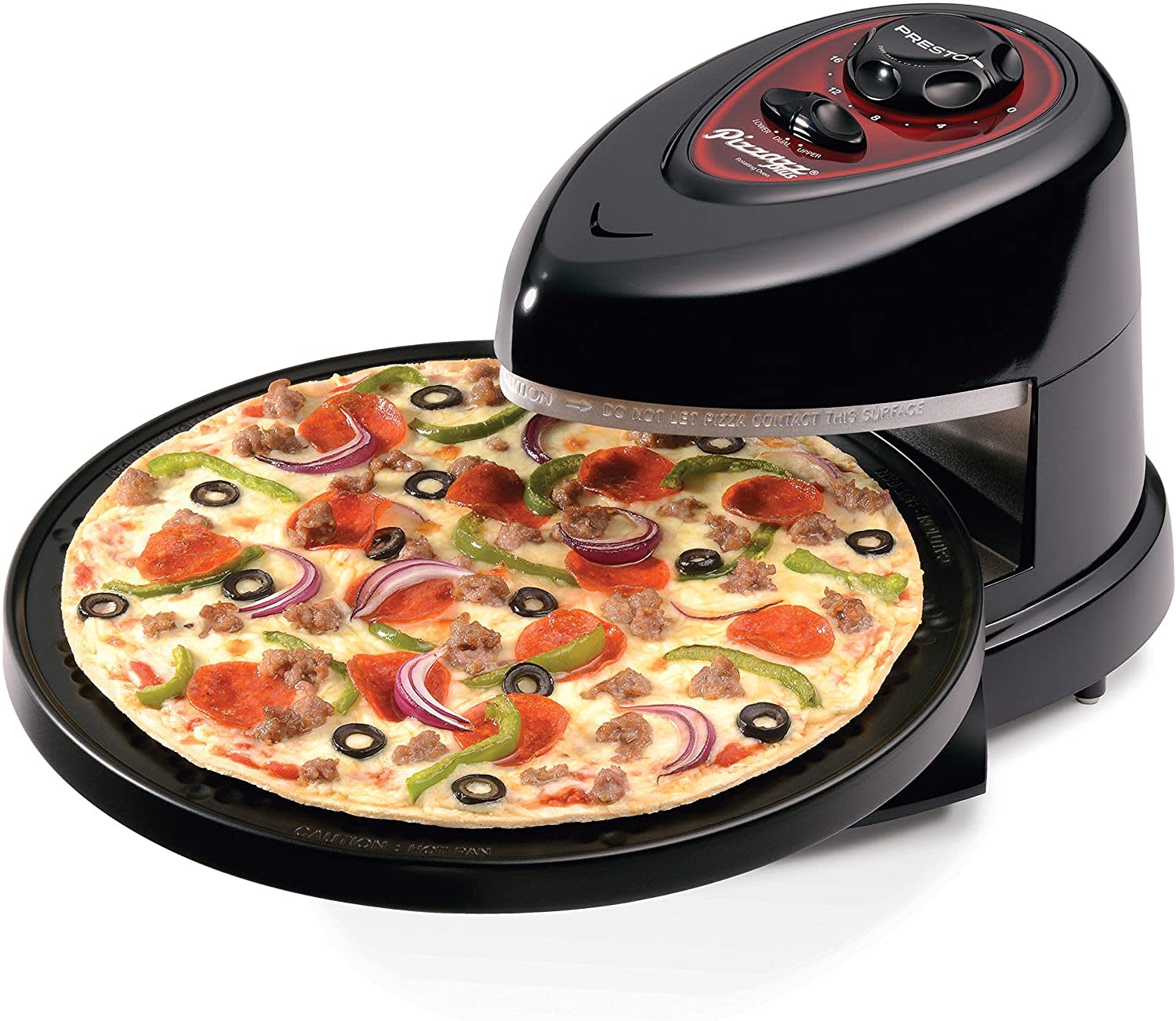 add_circle
Detachable baking pan
remove_circle
Expensive shipping fee
Say goodbye to undercooked pizza thanks to the Presto 03430 Pizzazz Plus Rotating Oven.
Features:
This oven features a rotating tray and top and bottom heating elements that can be controlled. You can choose to use both simultaneously or either one. There's a timer that indicates the end of the cooking cycle at which point the heating elements automatically turn off.
Performance:
This countertop oven cooks pizza in about half the time that a regular oven takes and saves 60% more energy too. Look forward to evenly cooked pizza thanks to the top and bottom heating elements that bake from both sides. It can also be used to prepare egg rolls, nuggets, cinnamon rolls, etc.
---
Does a pizza oven make better pizza?
A pizza oven does indeed make better pizzas as it is designed to be cranked up to a much higher temperature and will cook the pizza within 60-90 seconds. The pizza is cooked evenly and you'll get a crisp crust with a moist interior. On the other hand, a conventional oven is likely to dry out the crust as the pizza takes a longer time to cook.
---
How much do pizza ovens cost?
Generally, pizza ovens cost between RM2000 to RM3000. Occasionally, some components such as a rotating stone and a lifter are sold separately at a reasonable price, ranging between RM50 to RM100. That should give you an idea of the approximate cost.
If you eat pizza regularly and want to have control over the ingredients, toppings, etc., and use healthier alternatives, getting a pizza oven might be worth it in the long run.
Related articles: