Hair loss can sometimes be such a hassle to deal with. Not only that, but it also brings down your self-confidence. So, keep your head held high because we've got your back… or shall I say hair? Here are some of the best hair loss shampoos that will help bring back your confidence.
---
Top 11 Shampoos for Hair Loss in Malaysia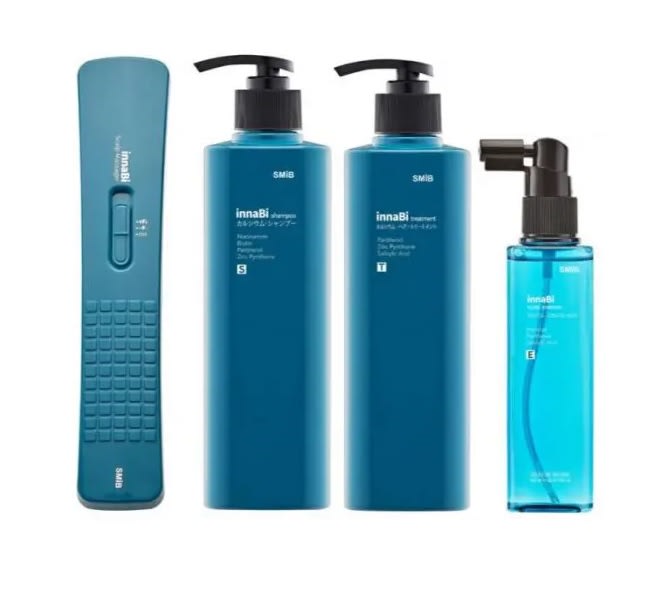 Check SMiB Anti Hair Loss Shampoo price below:
add_circle
Gives natural shine
add_circle
Gentle yet effective formula
Overview
This shampoo has been intensively tested through lab tests to prove that with consistent usage, it is able to improve the health of the scalp. Utilising Coral Calcium as one of its main ingredients; it is an essential mineral ingredient that provides the hair with a natural shine and while aiding in hair loss prevention.
The shampoo also cleans the scalp to rid it of the excessive sebum which could then contribute to lesser hair fall and healthier hair. Its formula works by applying a skin barrier to protect the scalp and keep it healthy.
Details
Comes in big volume of 500ml

Coral Calcium - contains minerals to help strengthen and reduce hair fall

Alcohol free - for a non-irritant and non-drying formula
Who is this for?
A person who struggles with an oily scalp can benefit from this shampoo as it primarily focuses on cleaning the scalp without being aggressive to it. After use, one can expect a healthier scalp which contributes to healthy hair with less hair fall.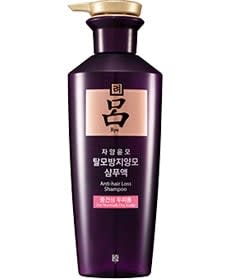 Check Ryo Anti-Hair Loss Shampoo (For Normal and Dry Scalp) price below:
add_circle
Reasonable price
add_circle
Leaves the hair feeling soft
remove_circle
Might be oily for some
Overview
This current Ryo Anti-Hair Loss Shampoo's formula is of 4th generation and has been crafted with GinsenEXTM. To increase its effectiveness in aiding hair growth, the shampoo uses the leaves and stem of ginseng instead of the root which is capable of providing 7x the potency. 
Aside from that, the shampoo also has a root nourishing system that combines the Ginseng plant and Coix together in order to strengthen and soothe the scalp.
Details:
Uses Ginseng leaf to strengthen scalp

Provides excess sebum control

Nourishing and soothing to the scalp 
Who is this for?
This shampoo fits perfectly for those who crave a solution for their hair loss and a significant difference right after the first use. It is also beneficial in terms of nourishing the hair for those suffering from dry hair.
More: Bring Your Dry Hair Back To Life with These 8 Best Organic Shampoos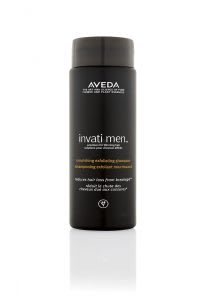 Check Aveda Invati Men Nourishing Exfoliating Shampoo price below:
add_circle
Natural ingredients
add_circle
Can expect results in 12 weeks
remove_circle
On the expensive side
Overview
This Aveda Shampoo works simply to exfoliate the scalp and remove excess sebum that commonly clogs the scalp pores, eventually promoting breathability. The shampoo is infused with wintergreen-derived salicylic acid which conditions and strengthens thinning hair, reducing any hair loss from breakage.
To further improve results, the shampoo contains a potent blend of plant actives in order to invigorate the scalp when massaged. A bonus we approve is that 94% of the ingredients are naturally derived. With consistent use, you can look forward to reduced breakage, a refreshed scalp and a healthier mane.
Details
Contains wintergreen-derived salicylic acid to condition and strengthen thinning hair

Formulated with a potent blend of plant actives in order to invigorate the scalp 
Who is this for?
This is the perfect solution for men seeking a solution within a short period of time as the brand claims that there have been satisfied testimonies within 12 weeks of consistent usage. Your hair will not only be healthier in a way, but it will also become stronger.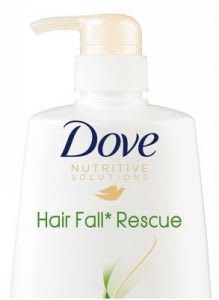 Check Dove Hair Fall Rescue Shampoo price below:
add_circle
Accessible by everyone
remove_circle
Contains fragrance
Overview
This shampoo by Dove has been specially developed to nourish the hair from the root to the tip all the while preventing hair fall. The ingredients work together to achieve strengthened hair strands while reducing hair loss by up to 98%.
Trichazole, a component of this shampoo, essentially goes deep into the hair to help avoid breakages and produce strong, healthy-looking hair each time you use it. Rest assured that this is a gentle formula that can be used every day in order to maintain the healthiness of the hair.
Details
Contains Trichazole actives to nourish roots and to help keep hair firmly locked in

Developed with Grapeseed extract; acts as a moisturizer, sealant, shine enhancer, and heat protector
Who is this for?
Those looking for a budget shampoo to reduce hair loss on a daily basis as well as to strengthen the strands of the hair should opt for this product. Thanks to its friendly price tag, those who doubt hair loss shampoos can also give this a try.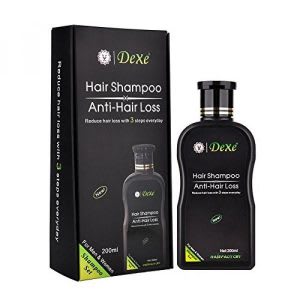 Check Dexe Hair Shampoo Anti-Hair Loss price below:
remove_circle
Takes time to see results
Overview
Dexe's Anti-Hair Loss Hair Shampoo explains that its formula is created to reduce hair loss in just 3 steps. 
Said to be a breakthrough advancement in natural hair loss treatment, the shampoo first cleans any blockages and then preps the scalp for hair regeneration via its formulation. The formulation contains a blend of many herbal extracts as well as Polygonum Multiflorum, Dictamni Radix, Pseudo-Ginseng, Melaleuca Alternifolia, Old Ginger, Lateral Shoot Leaves.
Also helpful is the addition of proteins, which hair follicles will benefit from as well as stay activated and strengthened with it, therefore increasing hair density overtime.
Details:
Crafted with traditional chinese medicinal herbs for a natural treatment

Has tea tree oil to help prevent buildup of chemicals and dead skin
Who is this for?
For individuals seeking a natural remedy for damaged and hair loss issues, a shampoo like this one is able to reduce hair breakage while keeping the scalp hydrated and nourished. It is also appropriate for people who want thicker hair to get a fuller-looking head.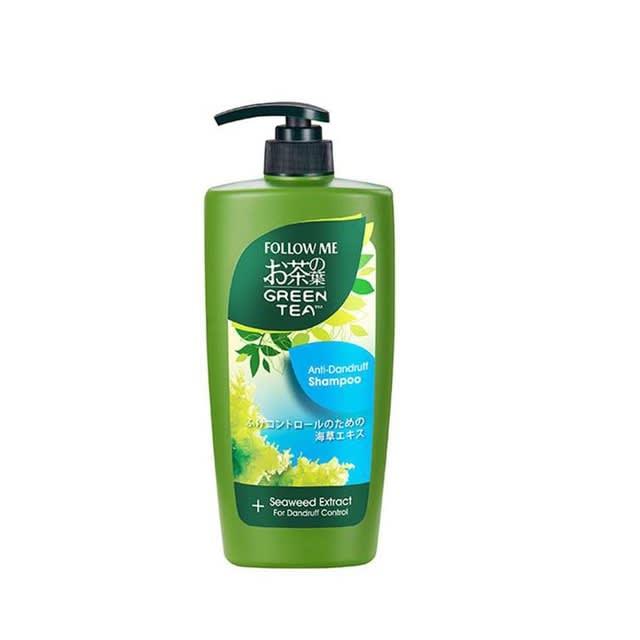 Check Follow Me Green Tea Shampoo price below:
add_circle
Made with 6 hair benefits
Overview
This 6-in-1 shampoo can tackle all of the problems you might face when it comes to taking care of your hair. Not only does it prevent hair fall, but it also relieves the scalp from itching, smoothening the hair, controls scalp sebum production, cools the scalp and reduces dandruff.
The shampoo was developed with a hair technology from Japan, which is a combination of green tea and seaweed extract. Regarding the interesting latter; seaweed extract provides a pro-tech complex that aids in removing loose dandruff flakes, excessive dead skin cells, and itching, whereas green tea works to deliver antioxidants to the hair.
Details:
6-in-1 shampoo that targets scalp soothing, hair fall, dandruff, softening the hair, scalp sebum control and itching

Green tea helps to promote healthy hair growth by delivering antioxidants to hair

Seaweed extract helps to reduce the formation of dandruff flakes, excessive dead skin cells and itching
Who is this for?
This suits the taste of people looking for an overall multifunctional shampoo. It not only focuses on reducing hair loss and relieves itchiness but also smoothens the hair while refreshing the scalp.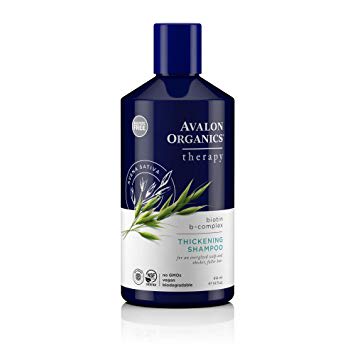 Check Avalon Organics Biotin B-Complex Thickening Shampoo price below:
add_circle
Encourages hair growth
Overview:
Avalon Organics has been notable for its organic products. And shampoos like this one contain a good amount of multiple natural hair-strengthening components. Therefore, if you suffer from thin and lifeless hair, try this shampoo for increased hair thickness.
The shampoo works to clean and nourish the hair right from its follicles up to the end of the shaft, as well as in strengthening the strands of the hair. Additionally, this shampoo is EWG verified which means that it has met the Environmental Working Group's criteria for non-harmful ingredients, making it one of the best organic shampoos on the market!
Details:
Contains Biotin B-Complex (Vitamin B7); known for stimulating hair growth

Formulated with Quinoa protein - offers hair colour retention and protection

Has Vitamin E - helps to reduce oxidative stress while preserving the protective lipid layer on the scalp
Who is this for?
This product is perfect for those who are adamant about using organic ingredients in their self-care routine as the formula is gentle as well as vegan and cruelty-free. It's also formulated for those looking to thicken their hair and lessens their hair loss thanks to all the amino acid and protein nourishments.
More: No More Flakey Crown with these 8 Anti-Dandruff Shampoos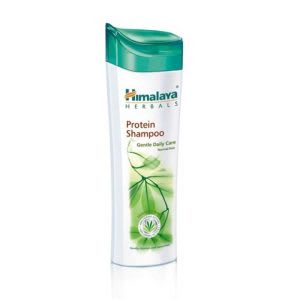 Check Himalaya Protein Shampoo Gentle Daily Care 200ml price below:
add_circle
Safe for artificially coloured or permed hair
Overview
If you're worried about the ingredients in commercial shampoos and you're someone who washes your hair daily, why not try out Himalaya's Gentle Daily Care Protein Shampoo for a change?
It's enriched with natural herbs like Chickpea and Amla to nourish your hair while also helping promote hair growth. 
Details
Uses extracts from protein-rich herbs like Chickpeas and Amla to naturally treat and strengthen hair follicles

Contains Licorice root extract to condition and maintain healthy hair
Who is this for?
A great gentle and natural alternative for those who lead a very active lifestyle and find themselves washing their hair every day, as this shampoo will thoroughly cleanse hair without damage from over-washing.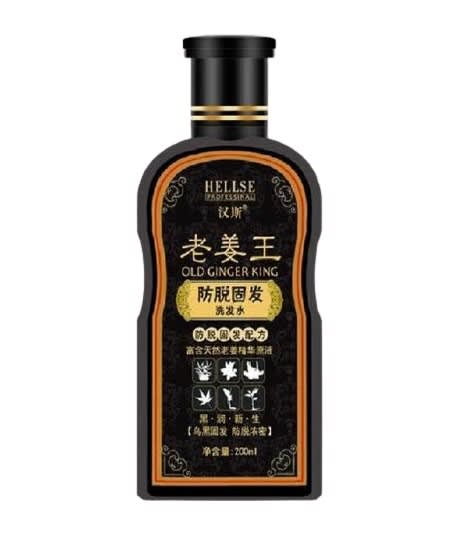 Check Hellse Ginger Hair Shampoo price below:
add_circle
Promotes blood flow to the head
remove_circle
Ginger smell could be overwhelming
Overview
This shampoo makes the claim that it can thoroughly clean the hair thoroughly even when the scalp is at its most delicate. The formula works to have the hair and the root of the tail more elastic, resulting in smoother, richer hair.
Made with Ginger; its anti-acne properties help with providing a refreshing feel while controlling scalp oil production. In addition, it supports healthy blood flow which enhances hair development, making it appropriate for treating hair loss.
Details
Fresh wild ginger to provide a refreshing feel while controlling scalp oil production

Coconut oil for nourishing the scalp

Has hydrolyzed keratin to reduce hair breakage, frizz and shedding
Who is this for?
Astonishingly, this shampoo is not just great for hair loss, but also for those who want to combat any scalp acne. The bonus here is that it's also good for those who want thicker and healthier hair.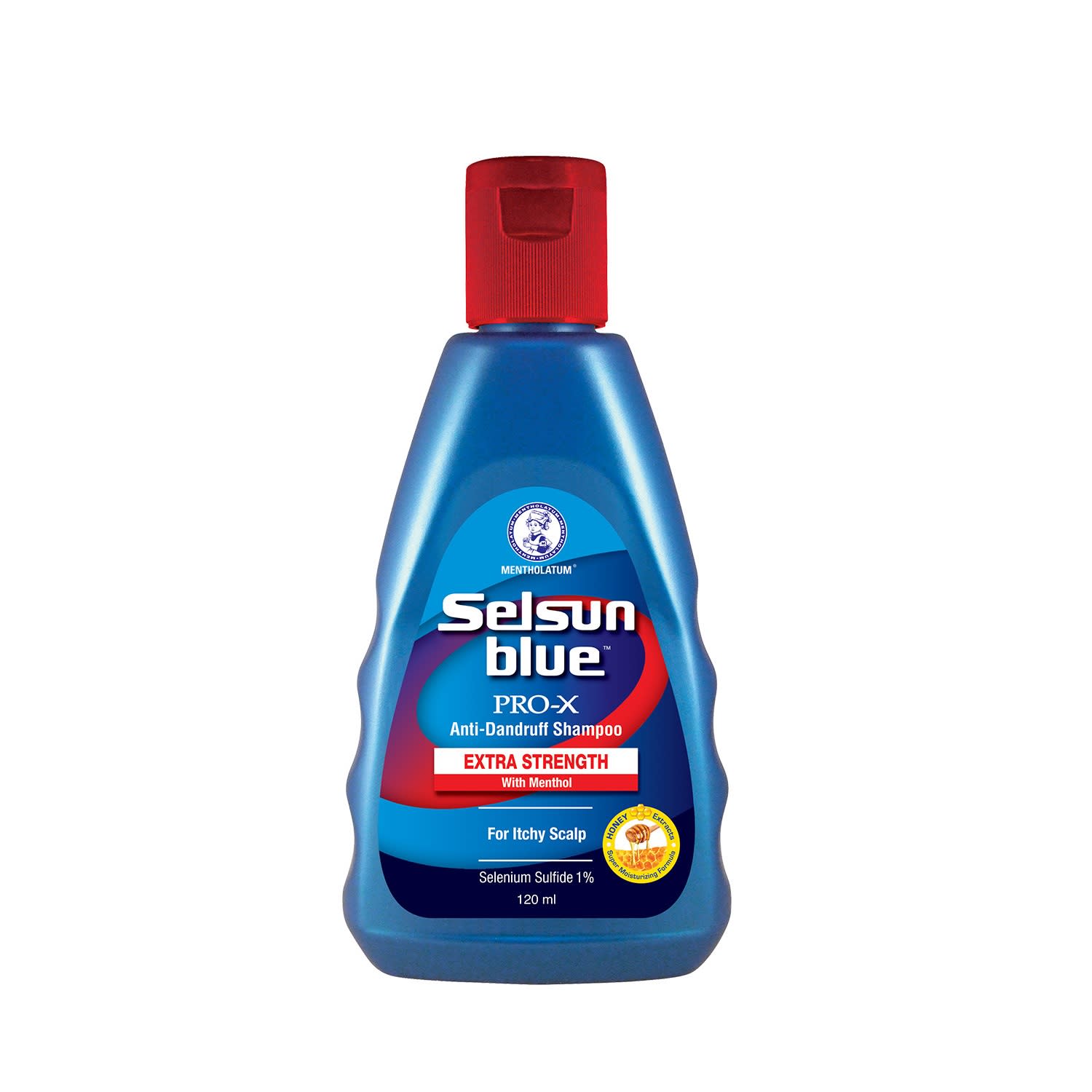 Check Selsun Blue PRO-X Anti-Dandruff Shampoo price below:
add_circle
Reduces dandruff
add_circle
Alleviates itchiness
remove_circle
Some find it could cause dryness
Overview
Selsun is notable for its no-nonsense, effective formula against dandruff. With consistent use, they lessen and eventually reduce dandruff to a minute occurrence. 
Here, the Blue Pro-X variant contains selenium sulfide which works to target and clear dandruff as well as clear a scalp infection called seborrheic dermatitis. 
In turn, the potent treatment reduces the number of dandruff flakes as well as any itches while attempting to stop it from returning regularly.
Details
Utilises Selenium sulfide to treat dandruff and seborrheic dermatitis

Contains menthol to soothe and cool the scalp from irritation
Who is this for?
It is best suitable for those wanting to look for a hard-hitting solution for their dandruff. The formula should provide relief from flaking of the scalp as well as itchiness due to dandruff and seborrheic dermatitis. After everything, your head should feel fresh like it never has been before.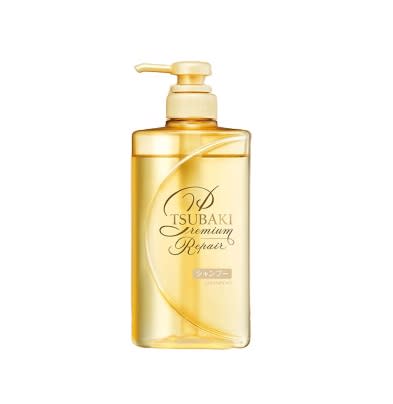 Check Shiseido Tsubaki Premium Repair Shampoo price below:
add_circle
Conditions the hair to be stronger
remove_circle
Can be oily to some users
Overview
Without treatments, your hair after being dyed can result in damage to your hair. However, with the usage of Shiseido's Tsubaki Premium Repair shampoo, it could just be what you need to repair those damaged locks. 
This shampoo is developed especially for hairs that are damaged due to colouring treatments and heat styling. The formula will penetrate deep into the roots in order to repair the hair from within. Aside from that, the shampoo also adds back moisture back to the hair with the help of its amino acids and glycerin properties.
Last but not least, this shampoo will leave your hair smelling fruity and a refreshing feeling.
Details:
Infused with camellia oil for conditioning hair into stronger strands

Glycerin and Amino acids help to nourish the hair with moisture
Who is this for?
This shampoo caters to those with damaged hair due to colouring treatments and heat styling. It saves you the time and money from having to go to the salon thanks to its salon quality treatment formula as long as there's a consistent and correct use of this shampoo.
FAQ
- How do you prevent hair loss while improving hair health?
Hair is one of the most important features of our body for both men and women. If not taken care of, most of us will absolutely feel self-conscious in the case of any bald spots or heavy hair loss every day. So the question is, how do we prevent those situations and improve the health of our hair? Don't worry, we've got your back.
Keep away from hairstyles that pull on the hair:
One of the most famous hairstyles to wear is the ponytail tie. While it's convenient to get your hair out of the way, wearing it too tight over time can actually irate and weaken your scalp, causing hair follicles to get looser because it's essentially an act of pulling your hair from your scalp.
Steer clear of high-heat hair styling tools:
Your hair follicle becomes dry and more susceptible to harm when you use heat to style it. Using hair styling tools like hair dryers, or straighteners, can cause harm to your hair as it expands the hair shafts and causes it to lose moisture.
Avoid chemically treating or bleaching your hair:
Your keratin protein molecules in the hair will split when it is introduced to chemicals such as bleach. So do limit the use of hair dyes and peroxide treatments if hair loss is a big concern.
Use a shampoo that is gentle and well suited for your hair type:
Important to know? Shampoos are meant to clean your hair from dirt and excess oil that secretes from your scalp. 
Still, do avoid over-washing your hair as this can damage the hair and lead to further hair loss. Ingredients like sulfates should also be avoided when buying a shampoo.
- Which lack of vitamin causes hair fall?
A lack of vitamin D has been shown to be connected to the issue of hair fall. 

If you didn't know, vitamin D plays a role in stimulating new and old hair follicles. 

Therefore, a deficiency in vitamin D can contribute to hair fall.
- Does any shampoo regrow hair?
Let's face it, there's no magical shampoo that will suddenly make your hair grow at a rapid rate unless you go for treatments. But fret not, many shampoos that are marketed for hair loss are made to help improve blood circulation which encourages hair growth.
At the same time, they contain vitamins and nourishing minerals such as proteins like Keratin to strengthen the hair which leads to less hair fall. To cut short, patience is key when it comes to encouraging hair growth via shampoos.
---
More: