Does a bad hair day affect your mood? We get it, the frizzy mess after just a few hours of being out and about could ruin your whole look of yours. For some of us, we can agree that hair can make or break the day! As Iris Apfel once said, "If your hair is done properly and you're wearing good shoes, you can get away with anything."
We know that with Malaysia's humidity, it's nearly impossible to achieve a lock that will stay put all day, but don't give up just yet because good hair sprays are here to the rescue!
In this article, we will assist you in finding some of the best hair spray brands you can try. Ranging from holding the style to smoothening the texture of your hair, you might find your favourite here!
9 Best Hair Spray in Malaysia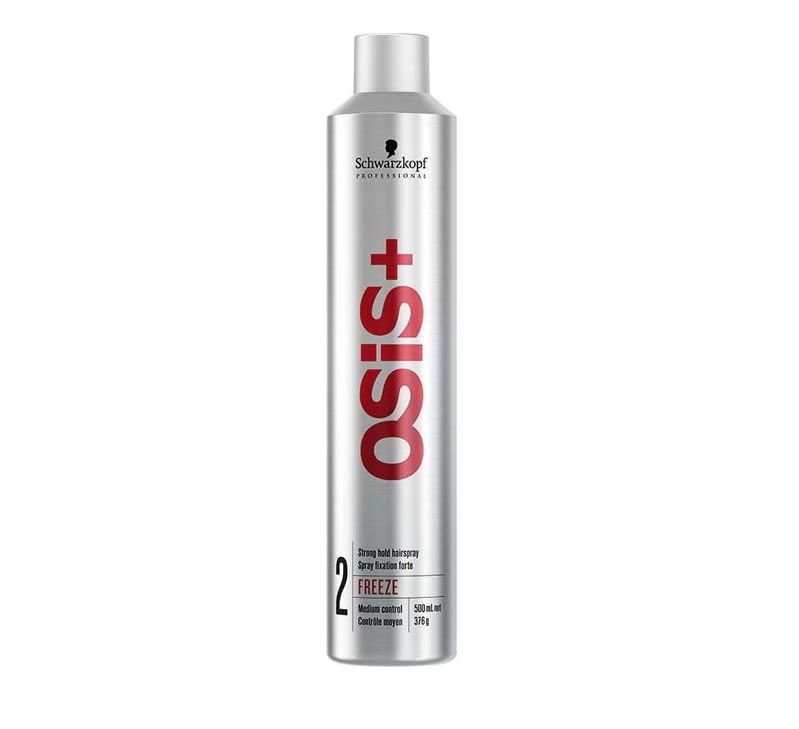 Check Schwarzkopf Osis+ Hairspray price below:
add_circle
Suitable for all hair types
add_circle
Affordable price
Why it's our top pick?
We adore Schwarzkopf for delivering exceptional hair results at such a low cost! From fixing your hair frizzes to holding the style powerfully for a long period of time, you'd have drama-free hair all day long with Schwarzkopf Osis+ (2) Freeze Strong Hold Hairspray.
Overview
A good hair setting spray is not a want but a need after styling your locks beautifully. This is when Osis Freeze Strong Hold Hairspray comes into the scene to set and hold your style all day long! This product is a protective finishing spray that gives your style a long-lasting fix and shields it from environmental influences.
The OSIS Freeze Strong Hold Hairspray does not leave your hair stiff and it's easy to brush out. It contains a protective formula that shields your hair against UV rays, as well as an anti-frizz film-forming resin that softens and protects your style against the climate in Malaysia.
Details
Freeze Strong Hold Hairspray shields against UV rays

Protection against humidity

Non-sticky hairspray with fast drying formula

Infused with a brushable formula
Who is this for?
Perfect instant fix for those with frizzy hair, flat hair, or straight hair that would not hold a style for a long time. Schwarzkopf OSIS Freeze Hairspray is suitable for both men and women with all hair types. It provides a flexible hold and is ideal for creating long-lasting updos and hairstyles without leaving a white cast. 
Safe to say that it's the best hairspray that can survive the humidity in Malaysia now.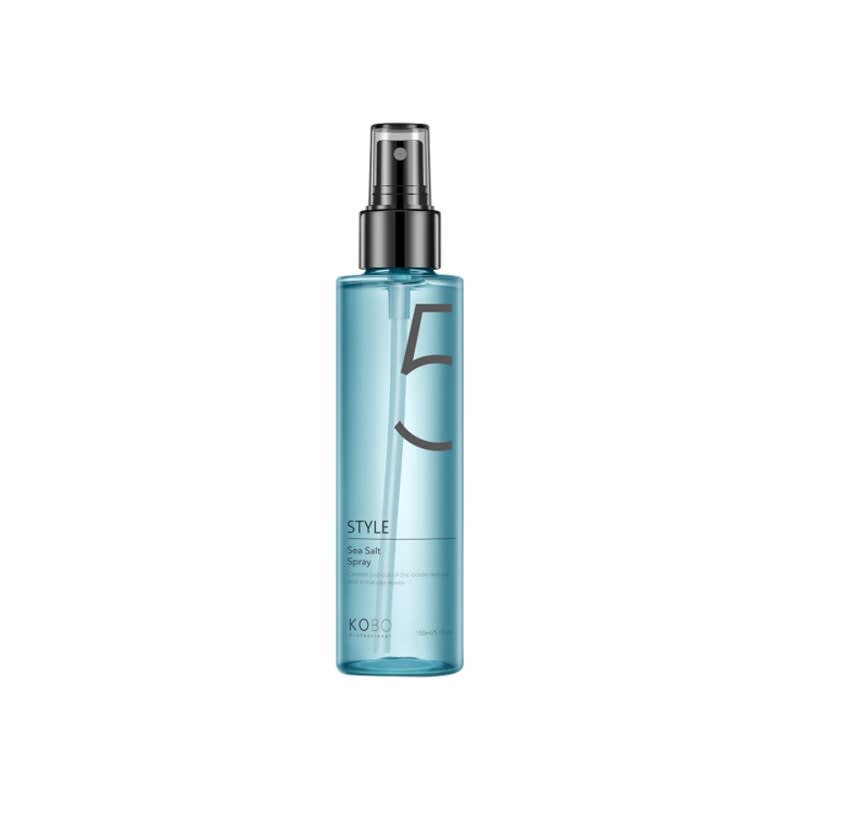 Check Kobo Style Sea Salt Spray price below:
add_circle
Best for fine hair
remove_circle
May not hold your hairstyle for the whole day
Overview
Who says you can't get beachy waves style without going to the beach? You can achieve the look with Kobo Style Sea Salt Spray! The spray, which is formulated with dead sea salt, helps to provide fullness and a matte finish to your hair, keeping it looking like it spent the day at the beach. 
Not to mention, the sea salt content can help make your scalp healthier, resulting in better hair growth. In general, sea salt spray is wonderful for adding quick texture and volume to your hair, and it may help to enhance your locks' natural curl pattern. It can even eliminate toxins from your scalp and hair.
Details
Mattifying and volumizing the hair

Formulated with Dead Sea salt

Enhance your natural curls or waves patterns

Designed for all types of hair
Who is this for?
Kobo Style Sea Salt Spray works best on fine hair as it has the light power of style-holding, according to some reviews. You may find this hair spray to be versatile as it, in a way, nourishes your scalp!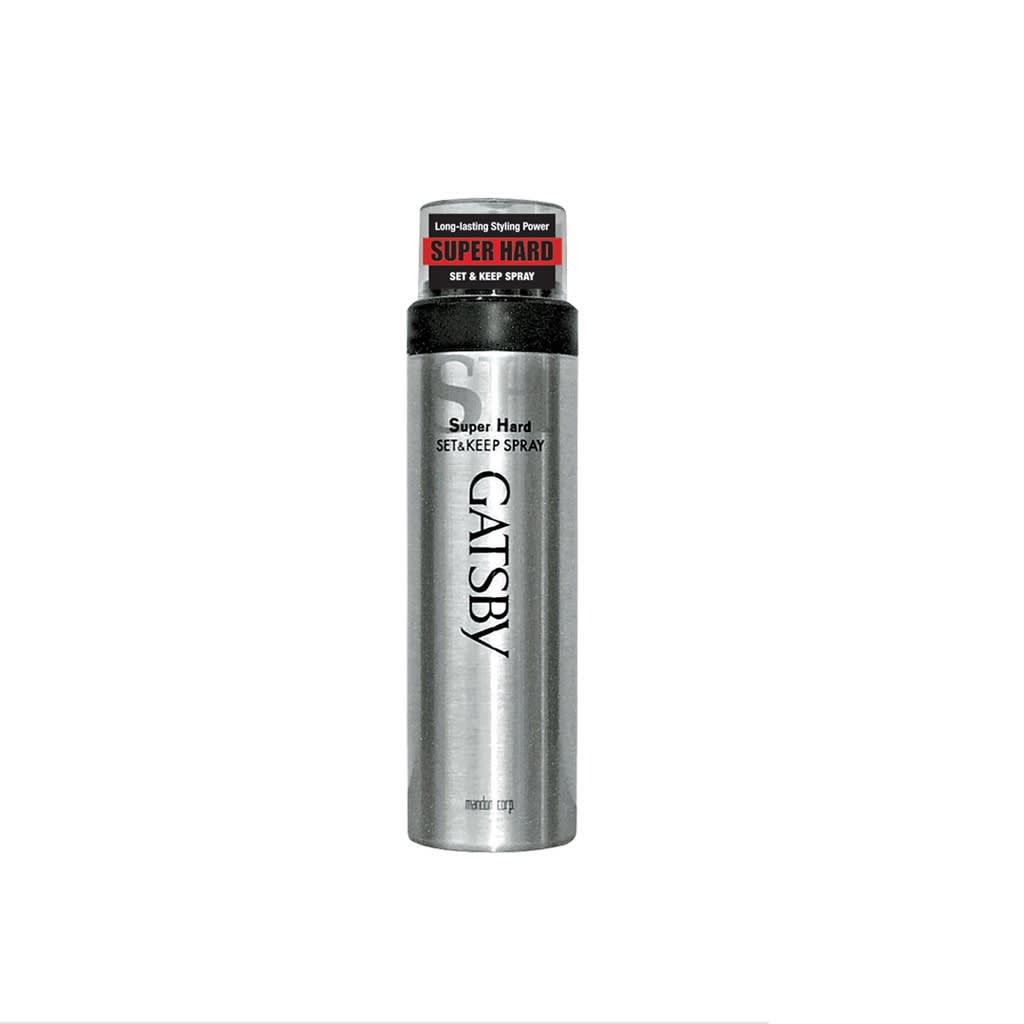 Check Gatsby Set & Keep Spray Super Hard price below:
add_circle
Great style-holding power
add_circle
Shields the hair against heat and humidity
Overview
Do you find yourself running late in the morning and not willing to mess your hand just to keep your hair in a good style? Well, we might have just the solution for you! Tame your mane with Gatsby Set & Keep Spray Super Hard hairspray.
Formulated with vitamin-based moisturiser, this spray will not only hold your hairstyle throughout the day, but it will also protect the hair against heat and environmental stressors. The fine mist ensures the product coats your hair evenly, as well as holding styles firmly.
Details
A fine mist evenly coats the hair and maintains the style

Maintains style even in humid conditions without being too stiff

Gives natural shine to hair

Efficient heat hair protection spray

Contains vitamin-based moisturiser ingredient
Who is this for?
Specially made for men that prefer to be out and about with their hair done nicely. Of its great style-holding power, you would need not worry about your hair going flat as the day goes by. Also no, your hair would not be defeated by the humidity in Malaysia with Gatsby Set & Keep Spray Super Hard!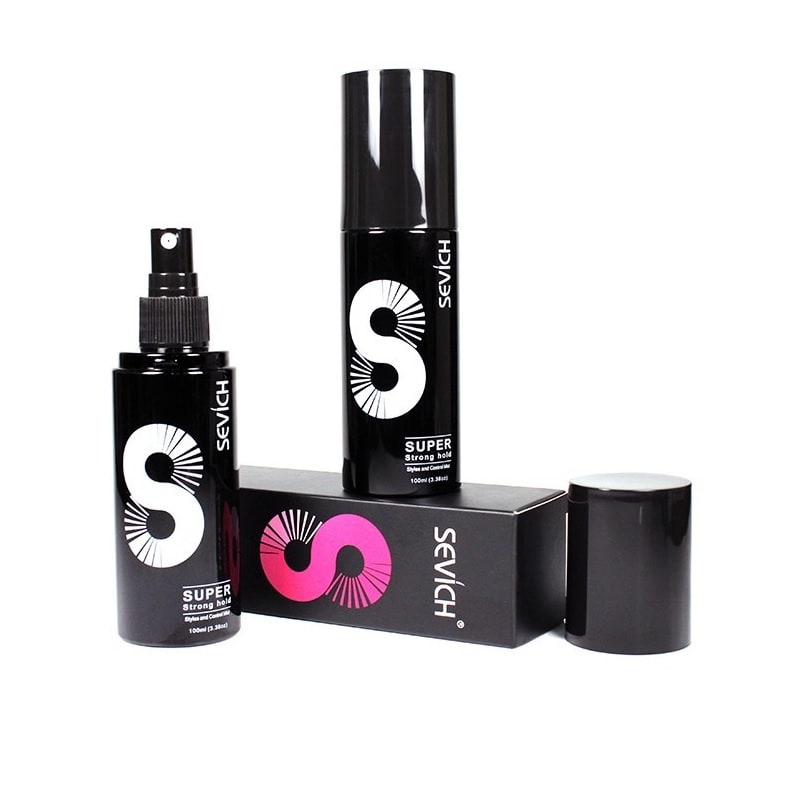 Check Sevich Hair Styling Strong Hold price below:
add_circle
Super strong hold
remove_circle
The result may be too stiff for some users
Overview
Does achieving a layered hairstyle sound like a hassle and time-consuming to you? Sevich Hair Styling Strong Hold spray will prove you wrong! All you have to do is dampen your hair, spritz the product, and then blow dry it thoroughly. It takes little time to achieve the desired result. Or you can just let it dry and get a similar finish!
What's more, this hair spray will keep your hair fibres in place all day long with its wind, sweat, and humidity resistance properties. Need a quick flat hair fix? Just spritz Sevich's hair spray and instantly volumize your hair.
Details
Strong fixed capacity

Strengthen the bond between hair fibres and thinning hair

Humidity and wind resistance

Suitable for men and women

Easy to use and long-lasting
Who is this for?
Sevich Hair Styling Strong Hold is great for those that want a serious hold of their hairstyles throughout the day. The result can be a little bit stiff but that's perfect for photoshoots, events, and parties!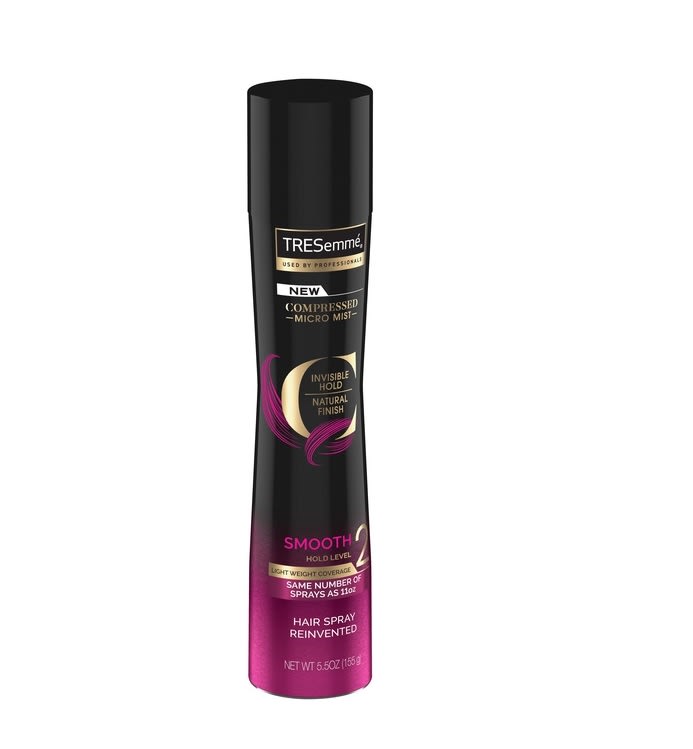 Check Tresemme Compressed Micro Mist Smooth Hold Level 2 Hair Spray price below:
add_circle
Non-stiff and smoothen your hair texture
Overview
You don't need to be on a runaway to get that flowy hair look. With TRESemmé Compressed Micro Mist Smooth Hold Level 2 Hair Spray, you'd get access to the backstage professional knowledge at your fingertips!
You'll have smooth hair that stays groomed and moves with you all day with our Compressed Micro-Mist Hair Spray. TRESemmé's micro-mist solution controls frizz and delivers a delicate finish that lasts all day.
Maintain humidity control with hair that is styled and resistant to movement throughout the day. This quick-drying spray is ideal for any weather situation, ensuring that your appearance is flawless no matter what!
Details
Eliminates frizz, providing you with a touchable finish for 24 hours

Keep your hair smooth, not stiff while holding the style all-day

The superfine micro-mist penetrates the top layer of hair, delivering thorough coverage

No discolouration even if you forgot to wash your hair the night before
Who is this for?
This product is best for Malaysian women that love to present themselves fabulously on any occasion. TRESemmé Compressed Micro Mist Smooth Hold Level 2 Hair Spray will allow your hair to look its best at all times of the day even when you are sweating, keeping your hair looking luscious.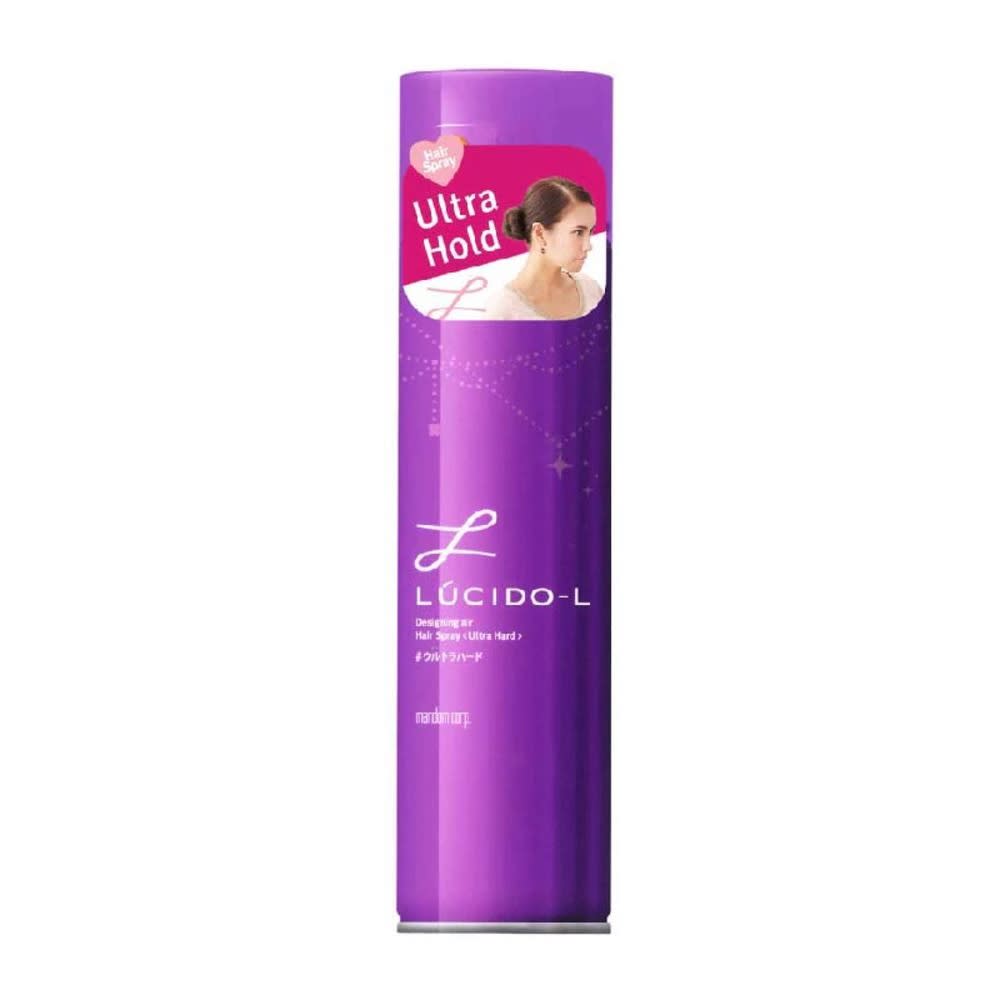 Check Lucido-L Designing Hair Spray Ultra Hard price below:
add_circle
Easily accessible
remove_circle
May not last the whole day
Overview
Flaunt your shiny locks with the new Lucido-L Designing HairSpray series which offers strong holding power that will keep your desired hairstyle in place throughout the day. 
The sleek and shiny finish is without any stickiness, making it easy to style and maintain. It's formulated to allow your hair to flow beautifully without messing with the style.
However, it's advised not to brush your hair after the hair spray has set in. Doing so will result in flakiness.
Details
Contains Panthenol

Non-stiff & soft finishing

Moisture-proof & long-lasting

L

ight fresh fragrance
Who is this for?
If you are an avid visitor of Watson's drugstore, you'd be pleased to know that this amazing hair spray from Lucido-L can be found there! (psst, online purchase is more convenient to us!)
Lucido-L Designing Air Ultra Hard Hair Spray is a great choice when you need your hair to flow beautifully while keeping the style intact. According to a reviewer, though, this hair spray may last around a few hours under the hot weather.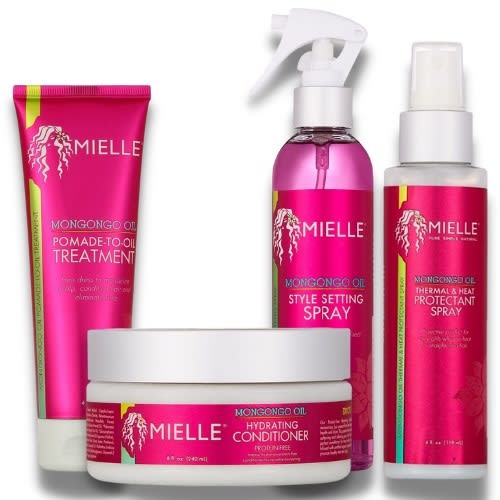 Check Mielle Organics Mongongo Style Setting Spray price below:
add_circle
Fairly affordable
Overview
Looking for something more organic to nourish and style your hair with? This style setting spray contains Sub-Saharan African mongongo oil and a blend of other beneficial components that deliver Intense Heat Defense and Curl Pattern Protection.
With your hectic schedule, you'll appreciate how simple this spray is to use - just set it and go on with your day.
Details
Offers light hold

Convenient to use

Excellent for low-heat or no-heat styles

Contains Sub-Saharan African mongongo oil
Who is this for?
Mielle's Mongongo Oil Style Setting Spray is great for days when you want to experiment with indirect or no-heat stretched styles. Mielle's all-natural hair styling spray is perfect for achieving the hold you need while stylishly spaying your locks with a shorter, less intense spray. 
This approach offers heat-free designs that won't damage your hair like an iron can.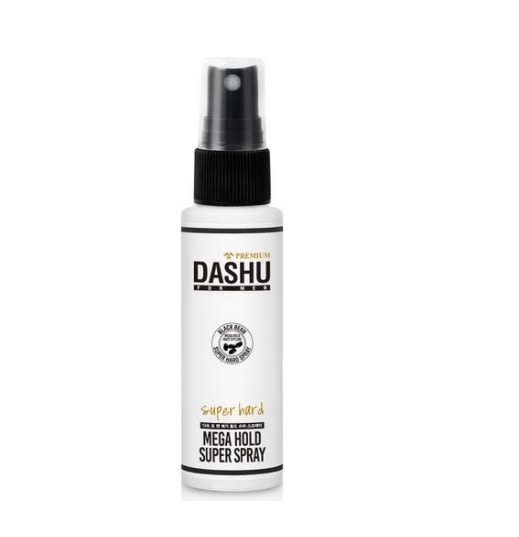 Check DASHU Premium Mega Hold Super Spray price below:
add_circle
Nourishing and setting the hair
add_circle
Reasonable price
remove_circle
Could be too stiff for some
Overview
Experience a massive hold power for your hairstyle with DASHU Premium Mega Hold Super Spray! This hair spray effectively fixes any hairstyle and strengthens the strands from the roots to the tips.
Moreover, this hair treatment is formulated with 100% black beans and gelatine protein, which helps protect hair from damage and provides nutrients to help keep it healthy. The barrier properties of DASHU's hairspray help preserve curls from harsh weather conditions.
Details
Minimise hair drying time and sets the hair

Formulated with 100% Black Bean and Phyto (plant)

Nourishes the hair thoroughly and lasts for long hours

Allows restyling even after it sets on the hair
Who is this for?
If you are looking for a strong hair-setting spray while treating it all the way from the roots, DASHU Premium Mega Hold Super Spray might be the perfect choice for you!
You would not need to shake the bottle for a long time to boast strong fixing power, two spritzes are just the right amount to achieve a nice result. It's also recommended that you spray it onto your hairbrush before brushing your hair to achieve your desired texture.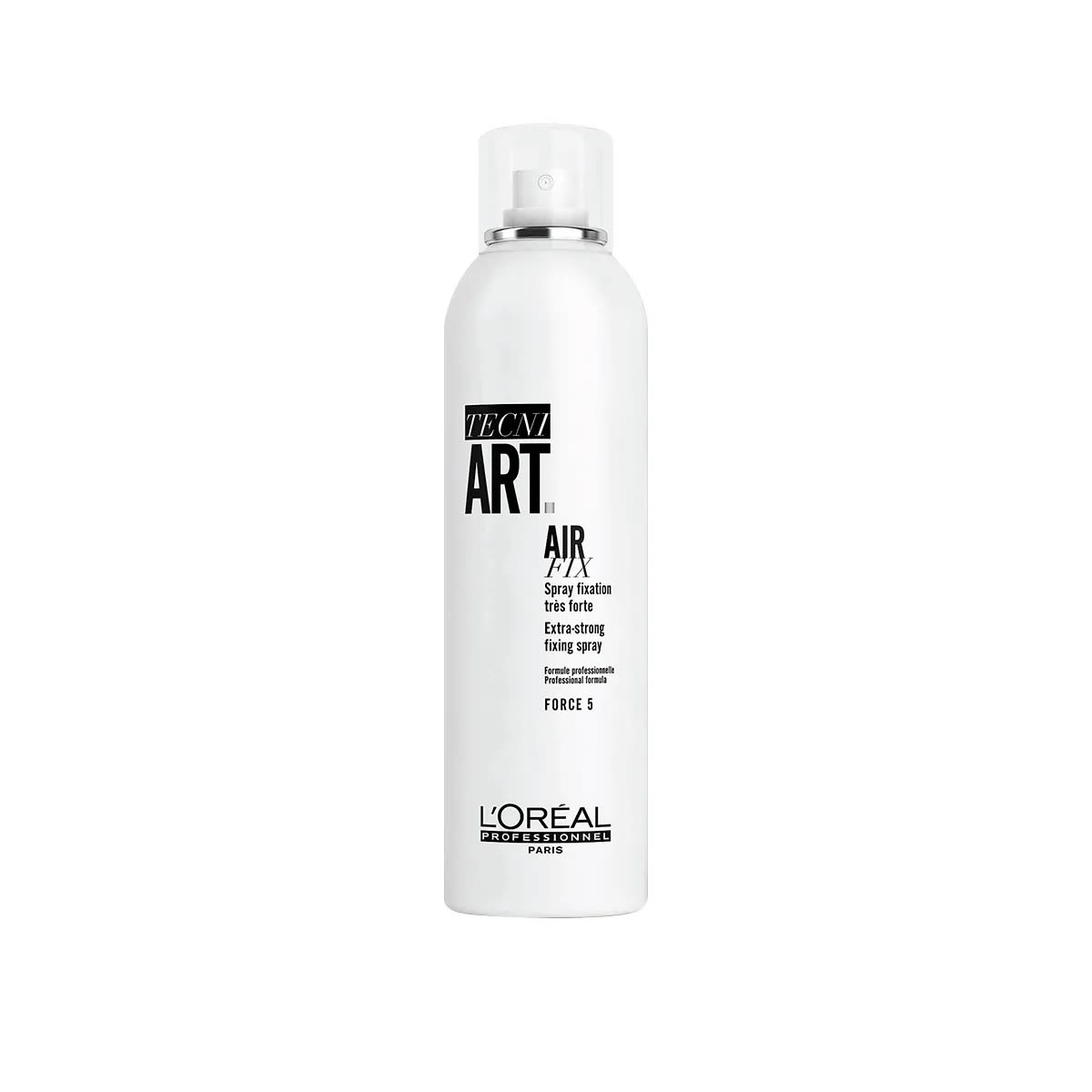 Check L'Oréal Professionnel Tecni. Art Air Fix Extra Strong Fixing Hairspray price below:
add_circle
Allow you to rework the hair after usage
add_circle
Affordable price
Overview
Let your hair gleam fabulously with The Tecni Art Air Fix Spray which is designed to provide long-term hold and outstanding anti-frizz protection. It features a Hi-Shine Resolution Complex for an ultra-glossy finish that remains flawless throughout the day.
This easy-to-apply hairspray is lightweight and provides minimal crunchiness, effortlessly brushing out hair for a sleek, shiny appearance that resists humidity and static. Additionally, it helps to prevent frizzing and flyaways in humid environments - leaving you with soft, natural-looking locks that stay put all day long!
Not to mention, this hairspray contains a UV filter to help protect the hair against harmful rays. It is free of residue and doesn't leave any scent or colour behind.
Details
For instant fixation and durable hairstyles

Super strong hold that is easy to restyle and brush out.

Does not leave any residue or scent

Contains UV filter

Formulated with an Ionic Neutralizing System that provides 24-hour anti-frizz action
Who is this for?
There is no doubt that L'Oréal Professionnel Tecni. Art Air Fix Extra Strong Fixing Hairspray provides the necessary coverage and durability for any hairstyle you might wish to try, be it classic or daring. So don't be afraid to try something new - your creativity will thank you!
FAQ
- Is hairspray OK to use every day?
The short answer is yes, but not without proper care. While hairspray can help us achieve beautiful and stylish locks, there may be some side effects when your hair isn't properly taken care of before the day ends.
For your information, hairsprays can be used every day without damaging the hair. However, it is important to use hairspray sparingly as an excessive application may result in oily hair. In general, hairspray can be used daily, but make sure to shampoo and wash your hair thoroughly when necessary due to an excess of oil production.
- How do I choose a hairspray?
If you are just starting to incorporate hairspray into your hair styling routine, there are two most important things to consider; what kind of style you'd like to achieve, and which hair types you possess. Curly, straight, frizzy, flat, thick, or fine hair?
There are three types of hairspray holds, which are:
Light hold:
The hold of this hairspray lasts for hours and provides only a temporary hold. It is easy to comb and brush without damaging your hair. This works best on fine hair.
Medium hold:
It's not too strong, but it's a little stiffer than the lighter ones. One of the benefits is that it makes your hair easier to manage and gives it more shine. This type of hairspray is great for when you desire beautiful movements and to eliminate frizzy hair.
Strong hold:
This type of hold is said to last for hours. This is a great option for unmanageable hair or when you need to hold a glamorous hairstyle without the heavy weight on your hair.
- Can hairspray cause hair loss?
It is possible to reach that point if you don't wash your hair properly and remove all the hairspray substances thoroughly. The best you can do is avoid the scalp when using hair setting spray and always wash your hair before you sleep.
- Can I leave hairspray overnight?
Letting the hairspray sit on your head more than overnight can cause build-ups on your hair strands and hair follicles. Clogged hair follicles can cause acne production and damage the hair, resulting in hair loss and split ends.